When Prashanth, the executive chef at The Fatty Bao, Bengaluru decided to add a tempeh option for the gastro bar's limited period Bao Dog promotion in July 2021, he probably didn't expect it to be one of their bestsellers. This wasn't the first time I tried a tempeh-based dish; that happened a few years ago, during my last trip to Indonesia. It was the textures of tempeh (also spelt as tempe) that created the wow factor during my first tryst with it. Back then, most Indians probably hadn't heard of this plant-based storehouse of protein.
Year 2020 has been a watershed moment of sorts in terms of wellness, and home cooks can take more credit for this than award-winning chefs. As many of us began to rediscover the joys of crafting home-cooked meals, it also increased our curiosity around ingredients. Our post-pandemic lifestyles can be attributed to the gradual buzz that now surrounds this ingredient.
What is tempeh and is it like tofu?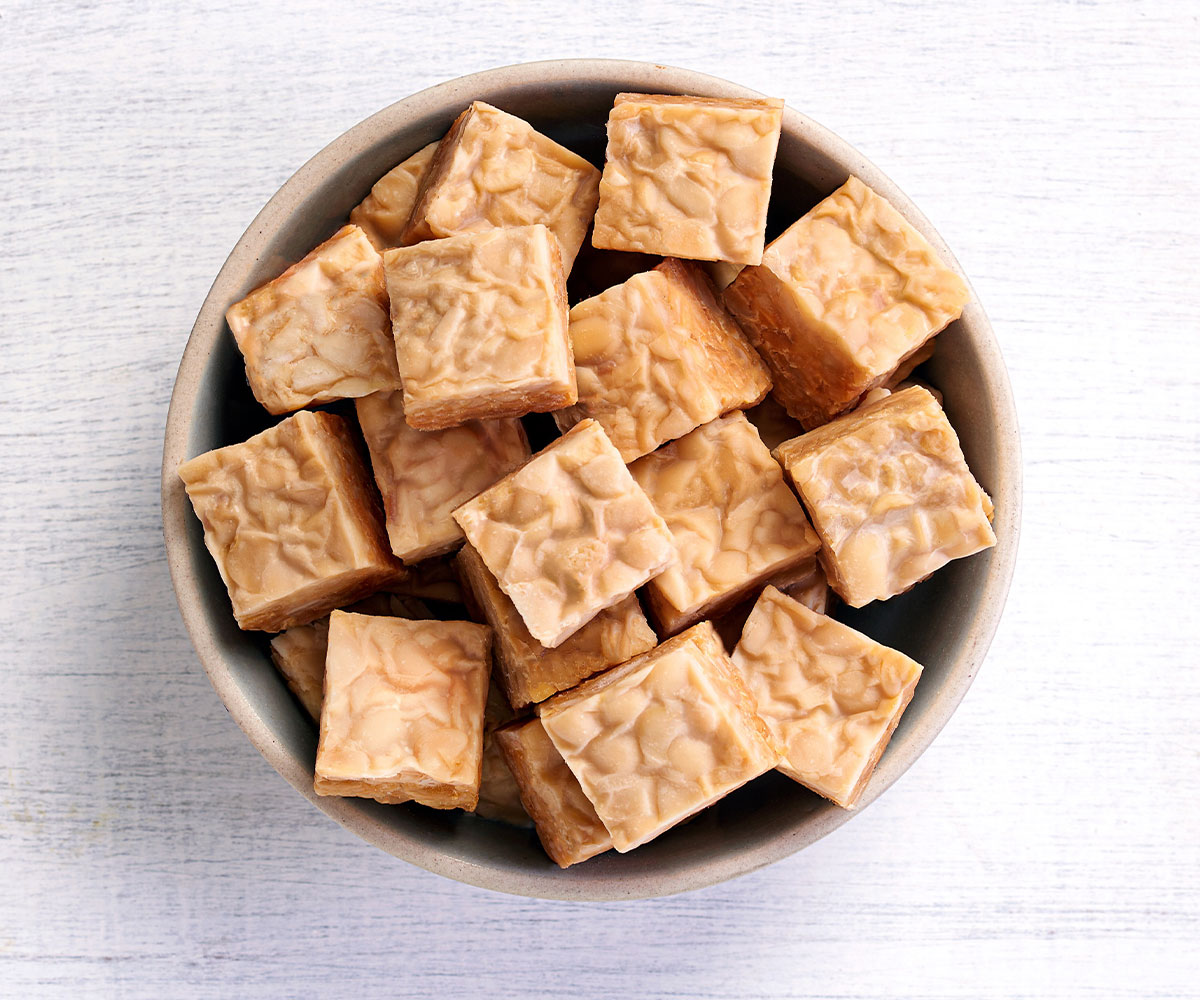 The origins of tempeh can be traced back almost a thousand years, in the world's most populous major island, Java in Indonesia, which is also home to the capital, Jakarta. There are disputes over the origins, while some food historians suggest it was discovered in Java, there are others who think that it was a by-product of tahu, the Indonesian word for tofu. "Most Indians see tofu as an Asian ingredient but are more agnostic as far as tempeh goes," says  Siddharth Ramasubramaniam, founder & CEO, Hello Tempayy that launched earlier this year. He believes that many Indians are looking for alternatives to dal to fill their protein gaps. It's why he's betting big on tempeh.
It's essentially three ingredients – soyabean, water and fermentation culture. Rhizopus oligosporus is the fungus used in the fermentation process; it's also widely known as tempeh 'starter'. Tempeh is less processed than tofu. While it is made from fermenting and cooking soyabean, tofu is crafted with condensed, unfermented soy milk that's typically processed into solid white blocks. It's why most nutritionists agree that tempeh with its probiotic cultures is better for your gut health.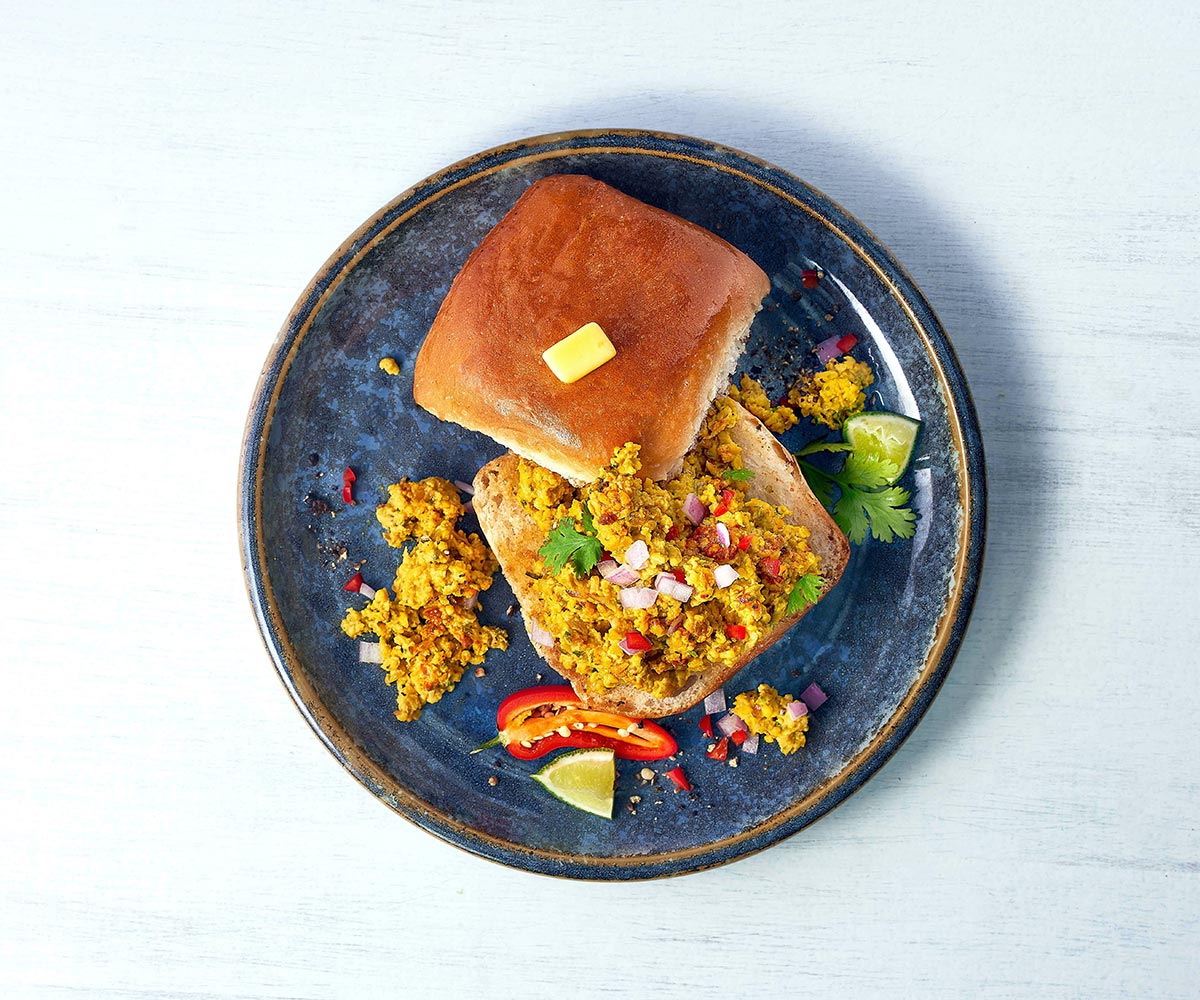 Bengaluru-based nutritionist Nikita Suresh pegs the protein content of tempeh at 19 gm (for 100 gm of tempeh). She adds that it's a rich source of calcium, iron, magnesium and vitamin B6. Comparisons with paneer and tofu are inevitable. Nikita adds that paneer is higher in calories, fat and calcium vis-à-vis tofu and tempeh. While paneer and tempeh offer the same protein advantage, tofu is lower in carbs and fats compared to both paneer and tempeh but doesn't offer the same protein advantage as tempeh.
Tempeh makes a clear case with its health benefits but the key to wide consumer adoption is taste and the ability to integrate into our regular cooking routines. While I enjoy tofu in Asian stir-fries or curries, I've rarely used it as a substitute for paneer in a makhni or palak gravy. Tempeh has a milder flavour profile compared to tofu. According to Siddharth, the porous textures allow it to absorb the flavours. To illustrate this, Hello Tempayy also retails a range of pre-marinated, flavoured cubes that allow you to play around. "Just like paneer that most Indians are used to cooking with, tempeh can be sliced, mashed and minced".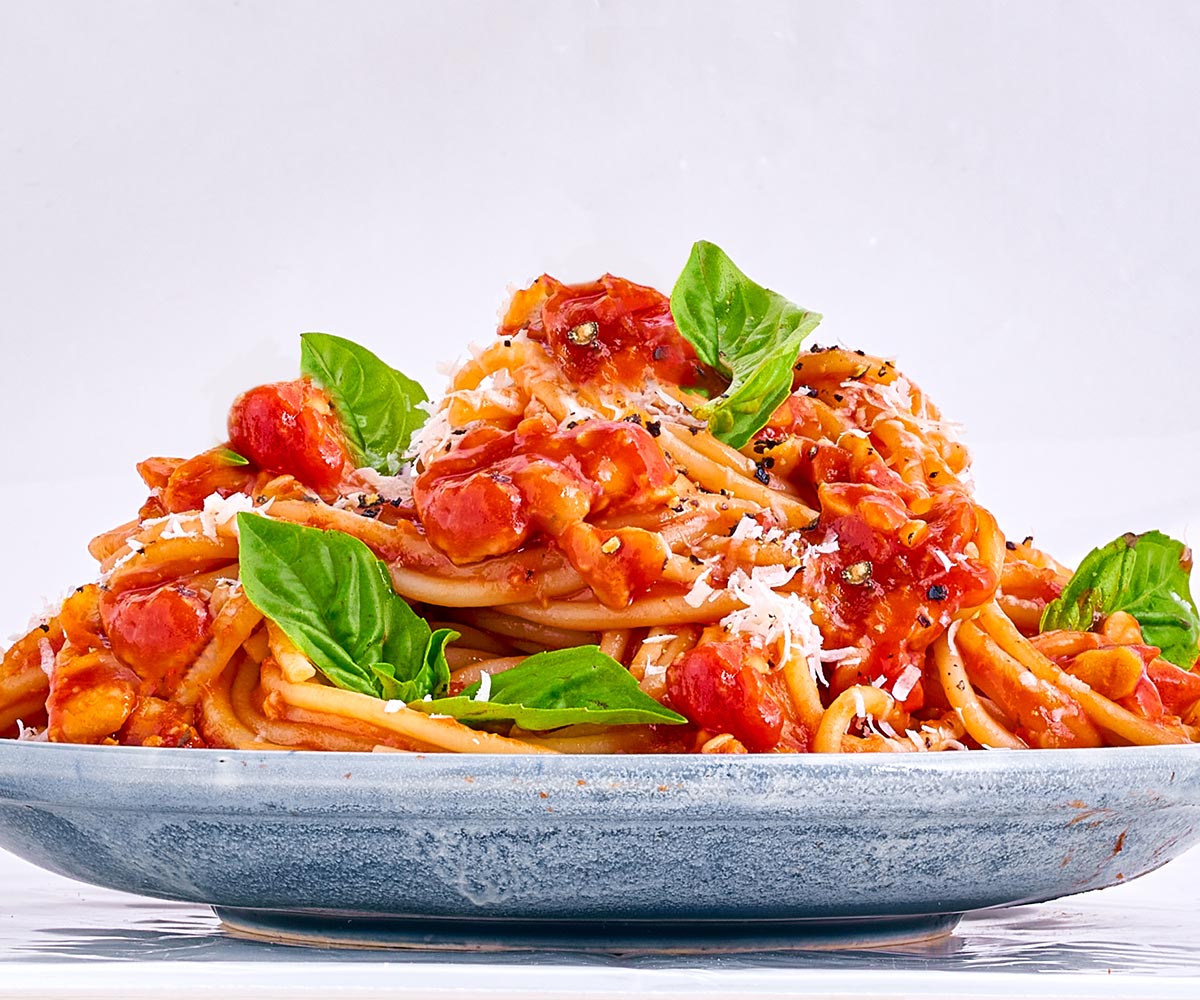 Shankar Krishnamurthy, chef and founder of popular Hyderabad restaurant Fusion 9 says that tempeh's ability to absorb flavours and the pliable texture open up options across cuisines. "I tried a warm Thai salad with minced tempeh, a Kerala-style tempeh moilee and a Spinach tempeh crespelle with fresh tomato and herbs," he adds.
While the majority of Indians might be categorised as non-vegetarian, regular meals are often vegetarian. It's why ingredients like paneer are always in the mix. It might be a while before tempeh goes mainstream, but the ingredient has started making its appearance on gourmet store shelves alongside multiple online platforms like Hello Tempayy. This home-style makhni is a great way to start your tempeh discovery: 
Tempeh home-style makhni recipe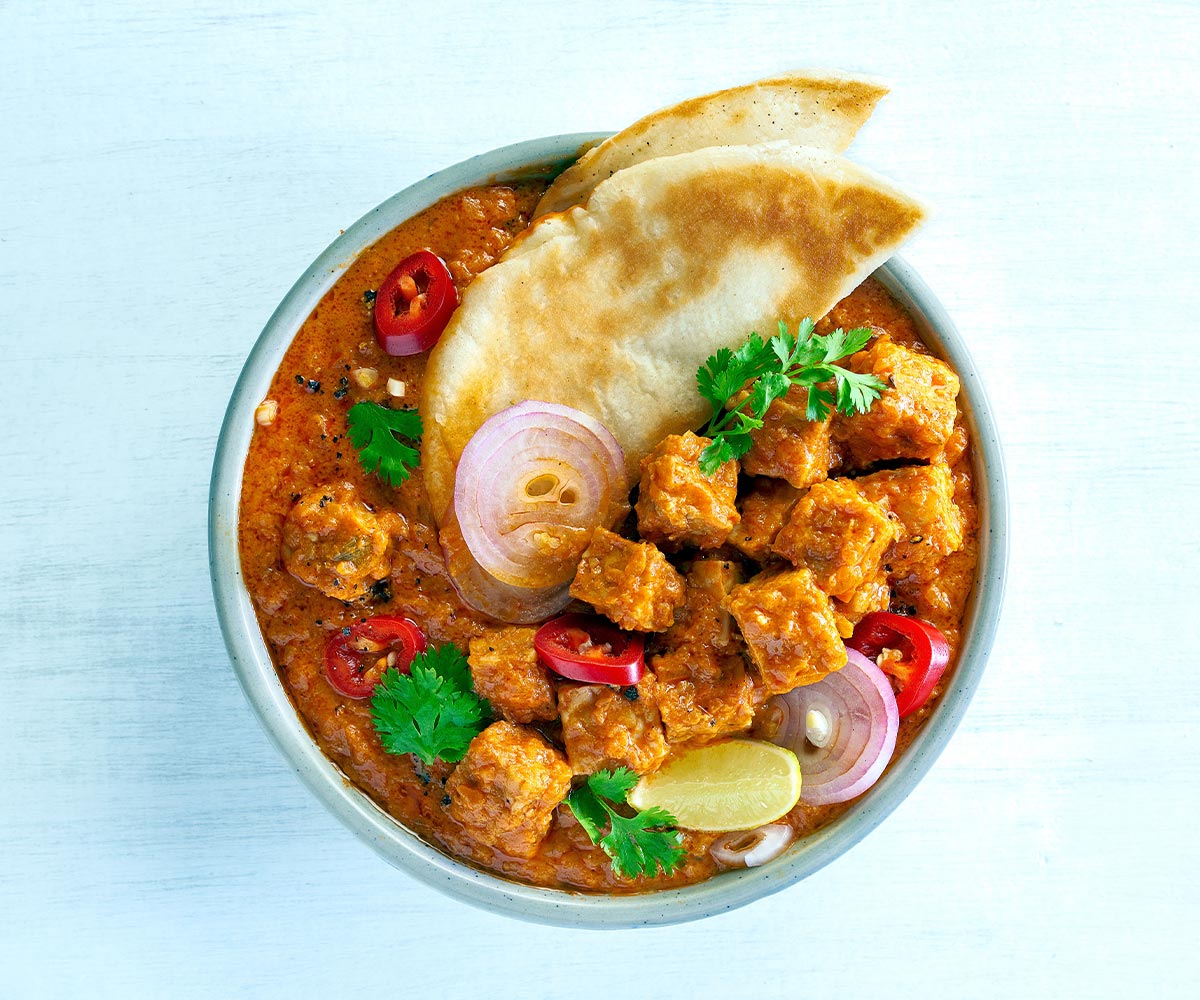 Ingredients:
200 gms Tempayy cubes
3 tsp fresh cream
½ tsp garam masala powder
1 tsp jeera powder
1 tsp Kashmiri chilli powder
1½ tsp ginger garlic paste
¼ tsp turmeric powder
1½ tsp butter
3 tbsp oil
1 tsp honey
Salt to taste
For onion-tomato paste base
2 onions
2 tomatoes
1tsp ginger garlic paste
1tsp Kashmiri chilli powder
¼ tsp turmeric powder
1 bay leaf
2 green cardamoms
1 piece cinnamon
2 tbsp oil
5 cashews
Method: 
Tempayy
Marinate tempeh cubes with salt, Kashmiri chilli powder and oil for 10 mins.
Heat some oil in a pan and sauté the marinated cubes till golden brown. This should take about 6-7 minutes on medium heat. Remove from pan and set aside.
For the onion -tomato paste
To prepare the onion-tomato paste base, boil the onions, tomatoes, peppercorns, and cashew nuts with the turmeric powder, cardamom, cinnamon and bay leaf in 3 cups water for 10 minutes.
Strain and remove from the flame and allow to cool completely. Grind the mixture to a paste.
Cooking: 
Heat the oil/butter in a pan over a medium flame, add the ginger-garlic paste, and stir for a few minutes.
Add the Kashmiri chilli powder, turmeric powder, along with little water to form a thick paste, and fry until the oil begins to leave the sides of the paste. Add the onion-tomato paste and cook for eight minutes.
Add the sautéed tempeh cubes and cook for another seven to eight minutes.
Finish with the garam masala and jeera powder, cream, honey and kasuri methi, and stir well. Remove from the flame.
Garnish with cream and serve hot.
Recipe by Hello Tempayy
Photo: Hello Tempayy