Rice is a staple food in India and is used to make a variety of recipes. From a simple bowl of jeera rice to rich biryani—we inevitably place rice at the core of a balanced Indian diet. There is a range of versatile rice recipes that you can cook regularly without getting bored of the grain. Then be it a humble bowl of dal chawal or delicacies like mango coconut rice—the possibilities are endless.
But before we get down to the recipes, let's learn how to cook rice the right way. Here are a few tips to help you get perfectly-cooked rice, every time:
Sauté rice in neutral oil until slightly toasted. This helps in preventing gumminess in rice, even if a little overcooked.

Make sure that you use 2 cups of water and 1 cup of rice.

Once the rice is done, turn the heat off and leave the rice in the pot for 10 minutes.
Note: Avoid soaking ricein water before cooking. It kills the natural flavour of the grain.
Now that you know how to make a bowl of steamed rice, why not add more flavour to it? Let's jump right into easy rice recipes.
Dal chawal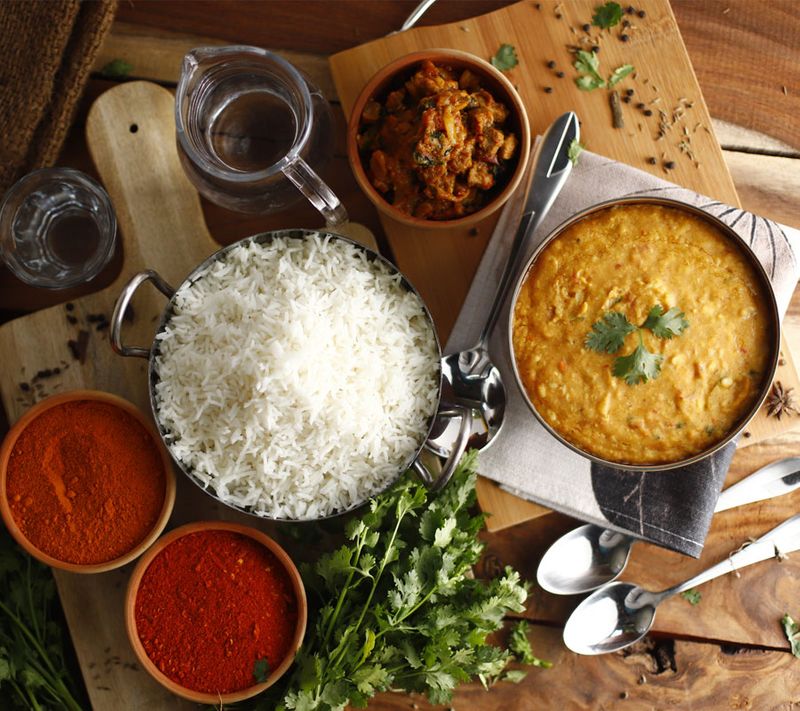 This is a staple dish in India, made in almost all households—be it in the freezing region of Kashmir or God's own country. One of the easiest rice recipes, Dal Chawal, is the ultimate comfort food. In many households, people prefer cooking arhar dal, which contains protein and other vital nutrients; whereas others cook a mixture of lentils. You can also prepare a side dish like aloo sabzi to go with dal-chawal. The overall cooking time for dal chawal is typically just 30 minutes, which means that within half an hour, you can prepare a healthy and nutritious meal that can help you course through the day. 
Rajma Chawal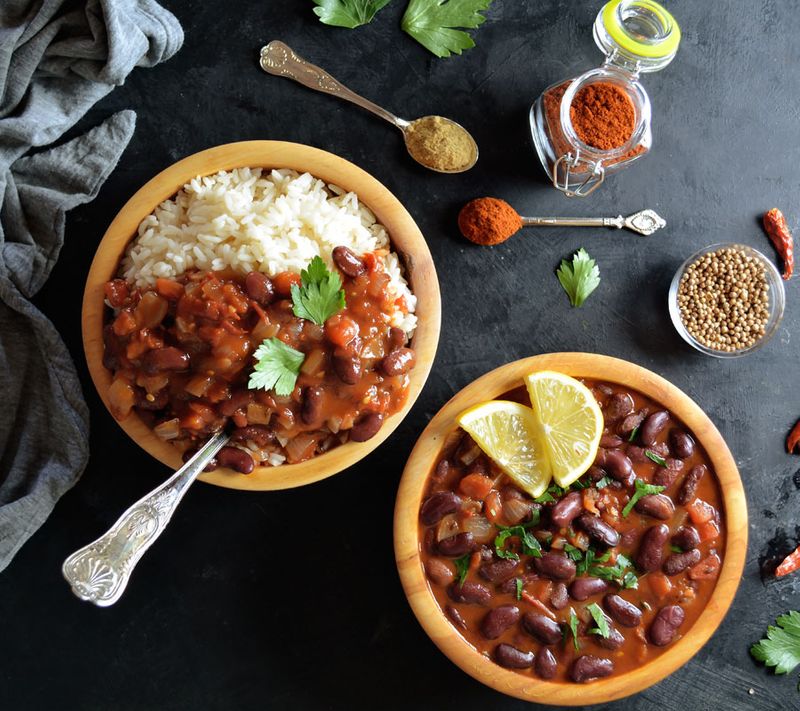 If you have never made rajma Chawal before, then fret not. When cooked with a blend of various spices, herbs, onion, and tomato puree, rajma turns into rajma masala—which is then served with steamed rice. No, you are not allowed to eat rajma with roti or any other type of bread! This dish is mainly cooked in North India, served along with some onion and tomato salad.
Rajma or kidney beans are fat free and have a range of health benefits. They are rich in fibre and magnesium, promote gut health, and keep your heart healthy. Before cooking, rajma is soaked in water overnight or at least for a duration of eight hours, until they are soft and tender. The soaked beans are then cooked with bhuna masala and topped with coriander leaves before serving. Tip: For a smoother texture, blend the onion and tomatoes before cooking the masala.
Kathal ki Biryani
Kathal ki biryani is a mildly spiced biryani that is cooked with raw unripe jackfruit. Raw jackfruit, also considered a vegetarian alternative to meat, has a soft texture when slow cooked. Pieces of kathal are either steamed or sauteed before adding to the biryani. Some people also prefer going for deep fried pieces of kathal. This one-pot meal is a fine blend of sweet and spicy flavours. Kathal ki biryani is a great alternative for people who don't prefer traditional meat biryani.
Gatteke chawal 
Rajasthan is not only a hub of art and craft, but its Marwari culture has given us some delectable dishes. Gatteke Chawal is one of the most popular rice recipes from Marwari cuisine. This dish is cooked with flour dumplings, traditionally called gatta, chickpeas, rice, and various aromatic spices. In Rajasthan, it is also known as Ram khichdi or gatte ki khichdi. In most places, this dish is served either with dal or raita, and makes for a very fulfilling main course. The recipe can be summed up as steamed rice, fried with gatta and numerous aromatic spices. One of the best things about this recipe is that you can serve this as an accompaniment for your daily meal and even on special occasions. 
Chawal ke raise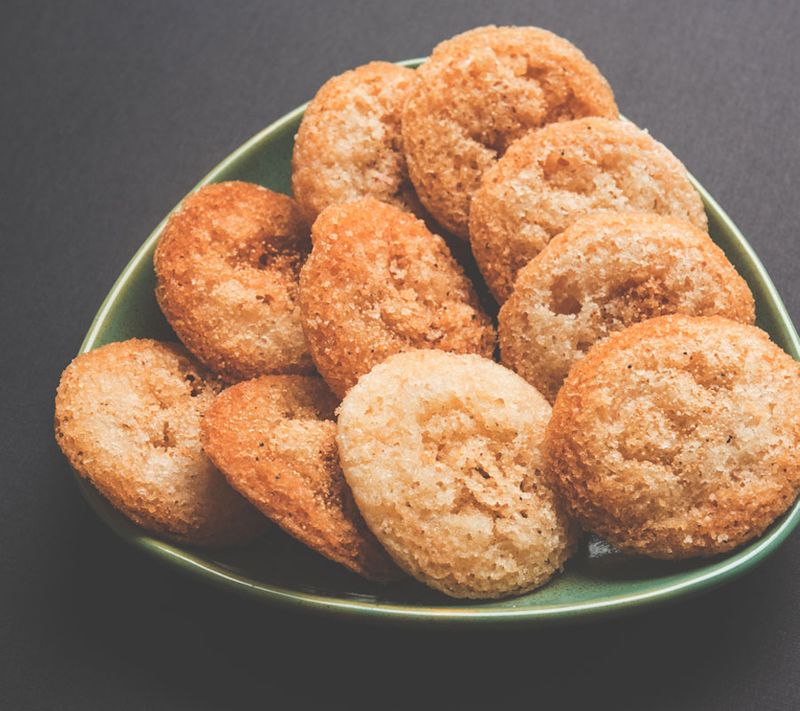 There is a range of sweets that you can whip up with rice. One of the easiest dessert rice recipes you can make this festival season is Chawal Ke Aise. For this, all you need is a cup of soaked rice, khoya, raisins, brown sugar, ghee, and finely-chopped coconut. Check out our easy-to-make Chawal KeAise recipe that will give a wide glee to the face of anyone who bites it and is perfect for festivals or a Sunday evening.
Thalassery Biryani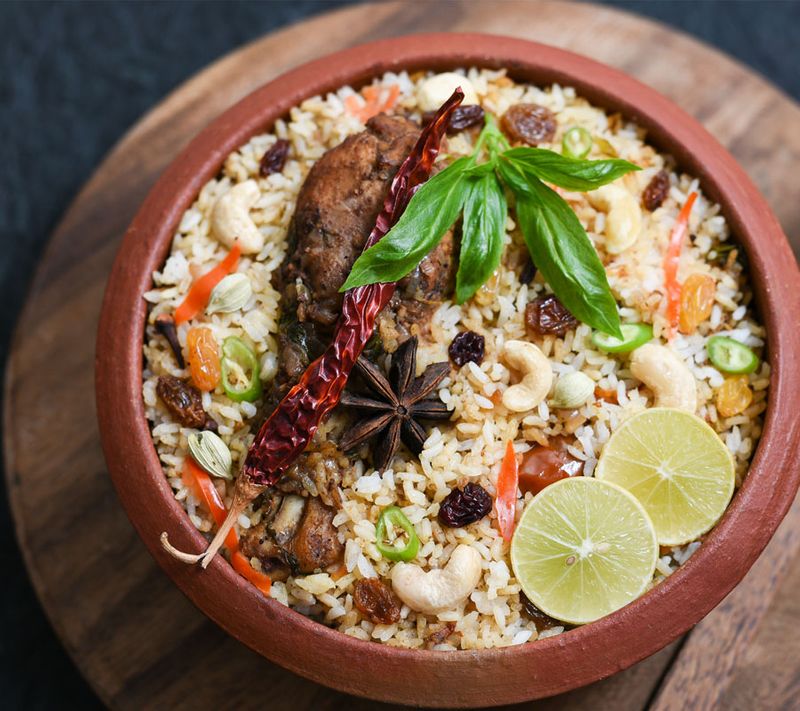 Originated from the Malabar region and renowned for its distinct aroma and taste, Thalassery biryani is a fine blend of spices and an unusual variety of rice called Jeerakasala. Unlike other biryanis, the rice and chicken in Thalasserybiryani are separately half cooked. Then these are layered and slowly cooked on slow fame for hours. The soul of this biryani resides in the masala.
Chicken biryani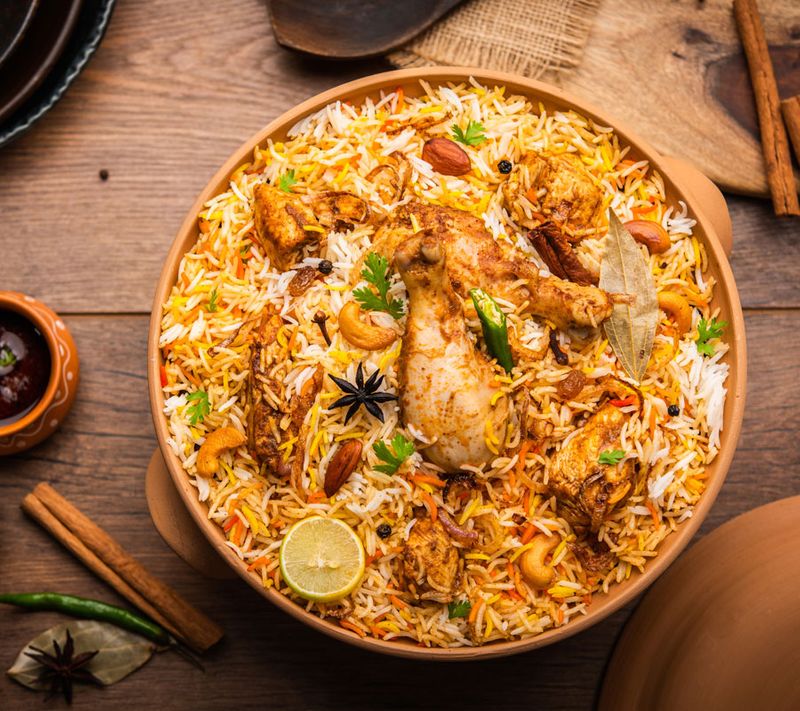 Hands down, chicken biryani is one of the most beloved foods in India. Biryani was introduced in India by Persians centuries ago, and ever since then, this elegant dish has been celebrated by us. This is the epitome of one-pot meals and is known for its characteristic aroma and flavour. Biryani is prepared by placing marinated chicken at the bottom of a large pot and topping it with multiple layers of rice, herbs, spices, and a generous amount of ghee. Making a perfect batch of chicken biryani that will leave everyone in awe can be time-consuming and requires a certain amount of expertise. But worry not—we have brought you an easy-to-make chicken biryani recipe that will taste like it's made in a professional kitchen. Many people prefer having chicken biryani with raita and salad that complements the overall flavour of this one-pot meal.
Awadhi mutton biryani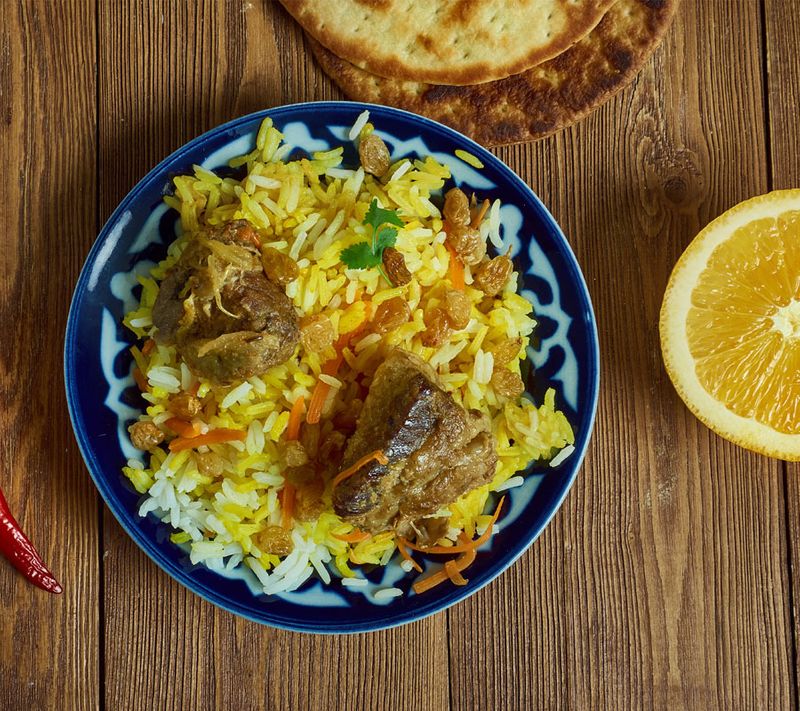 The city of Nawabs, Lucknow, is home to some of the most well-known delicacies—one of which is Awadhi Mutton Biryani. Many people also call it Lucknavi Biryani. Introduced in the time of the Mughals, the preparation of this biryani remains the same till date. It is prepared in a handi with mutton pieces and rice. Awadhi biryani is pakki biryani which means the mutton is cooked beforehand. In this recipe, kewara and saffron are essential ingredients. In the first preparation stage, mutton and rice are partially cooked and then perfectly cooked together in the handi. For this biryani, you need to slowly roast juicy marinated mutton in various spices to give the dish its characteristic aroma and fulfilling taste. Even though a little bit of expertise is required to make a perfect bowl of Awadhi mutton biryani, you have got nothing to worry about with these steps.
---
Photo: Shutterstock