Be it piling rice on to our plates or belting out idlis and dosas for breakfast, rice and rice-based food is every south Indian's kryptonite. Look at any south Indian meal, across the four states, and rice is present in some form or another.
A vital and versatile grain
A staple for two-thirds of the Indian population, rice is one of the most important food crops for the country. Like the great sage, Parashara, in the Sanskrit text Krishi-Parashara, aptly puts it, "Rice is a vitality, rice is vigour too, and rice indeed the means of fulfillment of all ends in life. All Gods, demons and human beings subsist on rice."
Versatility is its hallmark as rice batter or flour can be used in a multitude of ways to create different dishes. Idlis, dosas and uttapams are the more popular dishes that are available in any south Indian restaurant and have gained wide acceptance across the world. Whether it is options for breakfast, savoury, snack or sweet—rice makes anything possible.
Here is a look at some of the lesser-known but equally tasty rice dishes prepared in various parts of south India:
Neer dosa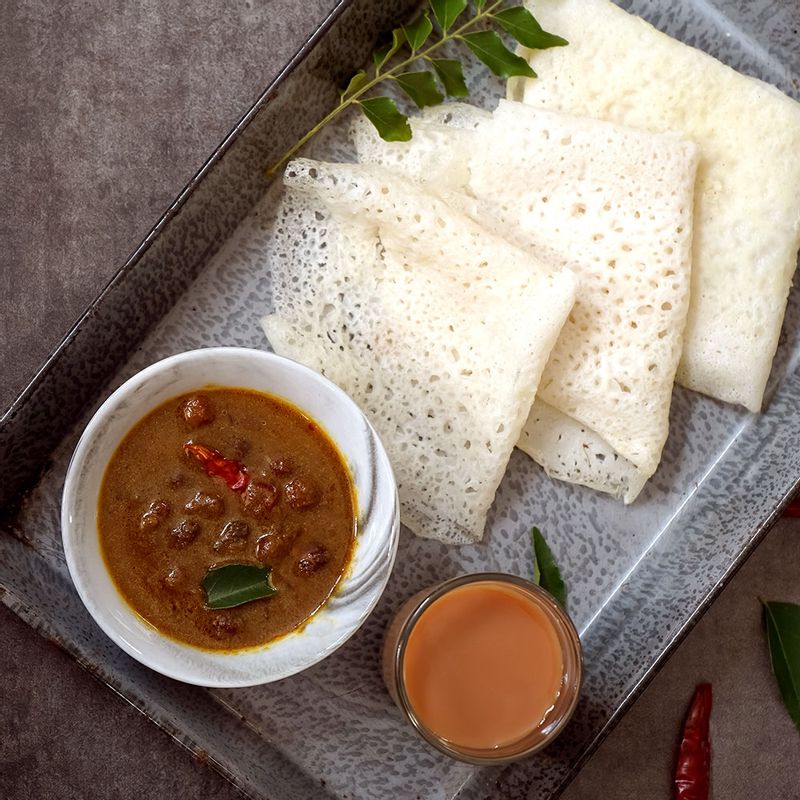 Literally meaning water dosa in Kannada and Tulu, this crêpe is a delicacy from coastal Karnataka and the Tulu-speaking regions of the state. Neer dosa does not include the fermentation process used in the making of the batter. The simple process involves making rice flour after the rice is soaked for four to five hours or overnight with some salt.
After a quick wash and drain, the rice is ground by adding water in order to get a very fine batter that is watery in consistency. It is served with coconut chutney, saagu or non-vegetarian options like chicken or mutton curry or even pork – much-loved meat in Mangalorean Christian homes.
Chakodi
All of us crave a crunchy snack to accompany our evening cup of tea. Chakodi is a popular snack in Andhra Pradesh and Telangana. In Karnataka, it is called murukku or kodubale and in Tamil Nadu it is called kola vadai. It is usually round, crispy and spicy.
The dough is made with rice flour along with moong dal with some cumin seeds, sesame seeds and chilli powder to give it that spicy taste. A much-loved snack, it is a speciality made during Janmashtami because it is believed to be Lord Krishna's favourite snack.
Pathiri
Talking about specialities, there is a dish made in North Malabar in Kerala which is not just a dish but a confluence of cultures. This speciality has its origins in Arab cuisine as Kerala traded with the Arabs for centuries which resulted in a huge Arab influence on local Malabari cuisine. The word Pathiri traces its origin to the Arabic word fateerah which means "pastry".
Pathiri continues to be a popular dish in Muslim households to date. It comes in all forms — fried, steamed, roasted and baked and is made using different flours. It can be served as a snack as well as the main course. Variants of Pathiri include neypathiri (made with ghee), poricha pathiri (fried rather than baked), meen pathiri (stuffed with fish), and irachi pathiri (stuffed with meat).
Ela Ada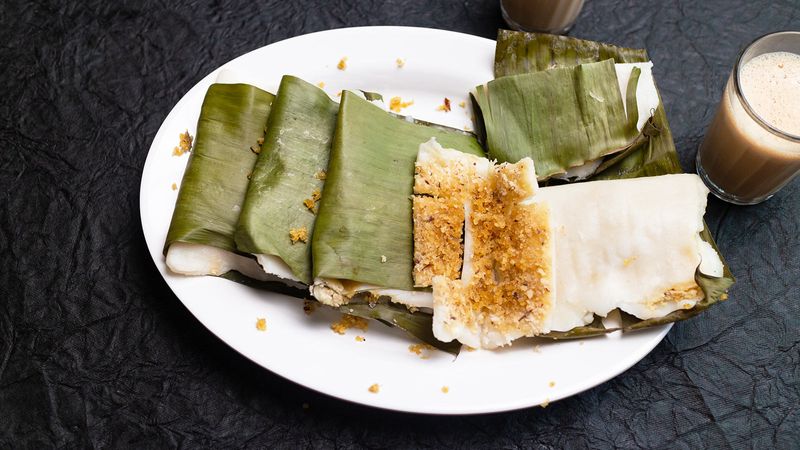 Another delicacy that is an absolute must-try in Kerala (and parts of Tamil Nadu) is the Ela Ada or Elayappam. It is essentially a sweet consisting of rice parcels stuffed with fillings of jaggery or grated coconut and sugar.
These parcels are steamed inside a banana leaf and served for breakfast or as an evening snack. The parcels are made using rice flour, hot water, cardamom powder and salt. It is a simple preparation and a much-loved dish in Malayali households.
---
Photo: Shutterstock