Our creative juices are flowing and the team in an attempt to bring you a diverse mix of things to do and try, has gone all out with recommendations. Whether it is art that makes you tick or dreams of baking that cake, we have you covered.
Make your own Warhol-like portrait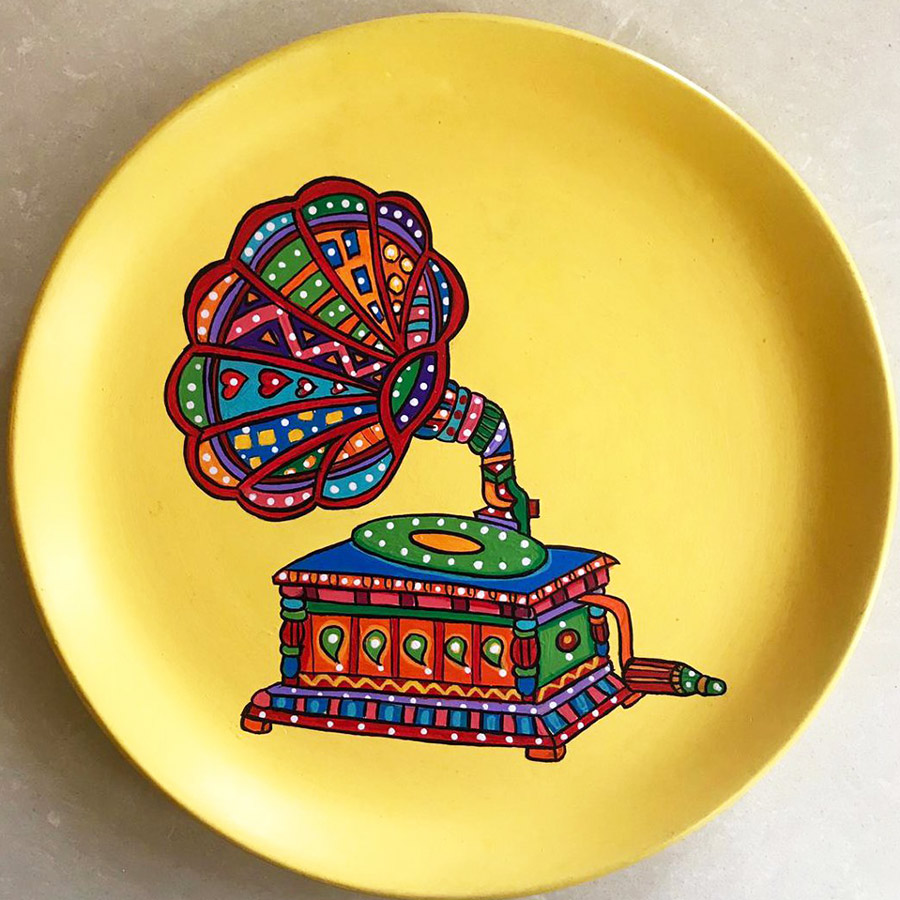 Calling all art lovers, here's your chance to create a pop art piece of your own. Astha Bhatnagar, a full-time graphic designer and artist at Rang Sang, a hand-painted home decor venture, is hosting a workshop for beginners in collaboration with MadCap Workshops. A vibrant and fun art form, this was introduced by Andy Warhol, an American artist, back in the 1950s. The workshop introduces you to the decades-old art style and movement and also shows you how to use different colours and techniques to make your own pop art portrait. For more details on the workshop, click here.
Opt for a blooming subscription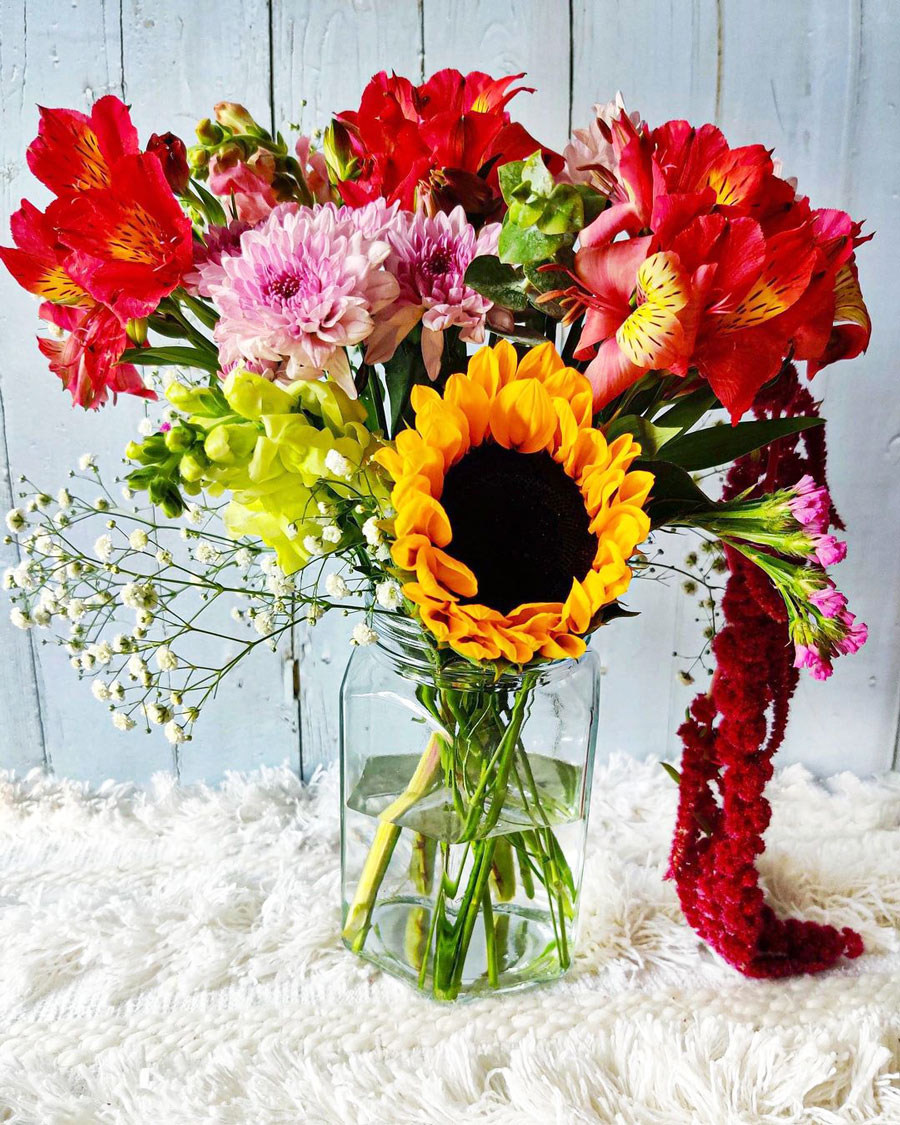 Now you can get your favourite flowers delivered at your doorstep with Shades of Spring, that has recently launched its spring summer collection of sunflowers, snow white, blue haze, yellow mellow, and more. You can also choose from their subscription offers, including, Flower box classic staring from INR 399, Flower box fragrance at INR 499, and Gift a fragrance subscription at INR 599. Over 500 varieties of exotic flowers, collected from more than 200 farms, wrapped up in an eco-friendly box, is what you get to choose from. The company currently delivers across Mumbai, Bengaluru, Hyderabad and Chennai. Click here. 
Own a plate that is reminiscent of Hong Kong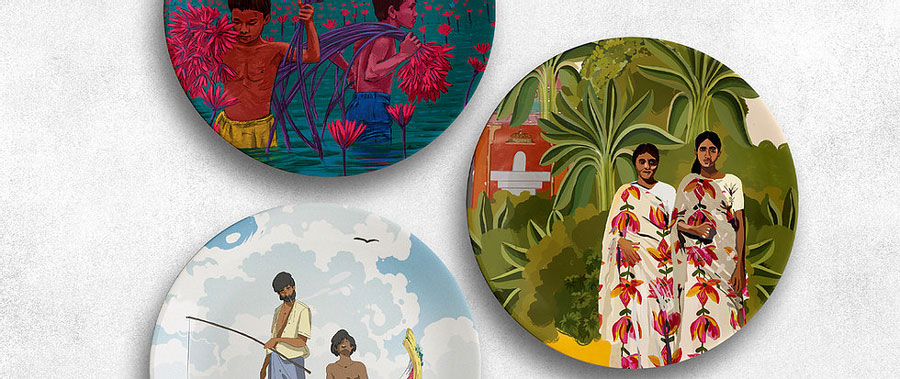 In an effort to preserve the traditional art from Hong Kong, The Plated Project is showcasing 'A Memory of the Future', a collection of wall plates that throw light on four art forms at Art Basel Hong Kong 2021. The Plated Project has partnered with artists, Suket Dhir, a Woolmark prize winner, to capture the beauty and elegance of the Cantonese opera in a limited edition art plate; Insane51, a Greek muralist and one of the pioneers in 3D art to immortalise the past beauty of the neon signs using graffiti as a tool to create a 'vibrant' memory of the future; the artisan collective KalakaariHaath to reinvent the way mahjong's story can be communicated to future generations; and Tarini Sethi in collaboration with Anila Agha, tells the story of the stencil maker who sits in the shadows.
'A Memory of the Future' initiative is in collaboration with Marriott Bonvoy. Only 10 collector's pieces of each design are available for sale online. A 100 per cent of the sale proceeds will be donated to GiveIndia's COVID relief fund. For details, click here. 
 
Learn how to bake eggless mini cakes from a MasterChef
This June 12, tune in to Kirti Bhoutika's baking workshop on Conosh at 5 pm where the MasterChef India season 5 winner will teach you how to bake eggless mini cakes. Her sessions will include, Berry white chocolate mini cake, cookies and cream mini cake, and hazelnut praline mini cake; and will last around 60 to 90 minutes. All you need to do is register here and you will be sent a media invite via email from buddy@conosh.com, soon after the payment. Participants will also get lifetime access to the recording of the session. Register at least two hours in advance and get a chance to make your own edible masterpiece.  
The life and times of Safdar Hashmi
The life and times of the charismatic Safdar Hashmi, actor and activist, who was killed by political goons mid-performance (of his play Halla Bol) in 1989, have been immortalised in a book titled Halla Bol: The death and life of Safdar Hashmi, by collaborator Sudhanva Deshpande. A podcast, similarly titled Halla Bol, produced by Ashish Paliwal has now released. With new episodes being released each week until June 29th, the 19-part podcast, features actors Ratna Pathak Shah, Naseeruddin Shah and Amruta Subhash, in character roles. The narration is by Deshpande himself and the podcast also includes a bonus episode where current members of Hashmi's performance troupe, Jana Natya Manch, read out excerpts from the play Halla Bol.
Photo: Shutterstock