Every week, the team scours the internet for little rays of sunshine in this bleak pandemic-ridden world. And every time, in the hope of spreading cheer, we bring a smile or two to ourselves and those around us. Here's what's kept us hopeful this week. 
1. Boards Cancelled, Twitter Can't Keep Calm
"The Government of India has decided to cancel the Class XII CBSE Board Exams. After extensive consultations, we have taken a decision that is student-friendly, one that safeguards the health as well as future of our youth," a tweet by PM Narendra Modi on June 1, not just came as a blessing in disguise for students, but also resulted in a meme fest on social media handle. Among a bunch of hilarious memes showing dance grabs from movies and old dialogues finding place in the celebration, was one by Zomato that said, "Assuming that the 14124 sweets ordered in the last hour are from class 12th back-benchers." Soon after the announcement, the CISCE also decided to cancel class 12th ISC exams. Congress leader Priyanka Gandhi Vadra chimed in with a tweet, "Congratulations, students of class 12 for making your voices heard. After all the uncertainty and stress, you deserve to relax and celebrate today! All the best for a happy, healthy and bright future ahead."
2. Lego says 'Everyone Is Awesome' and we concur 
The month of June, also celebrated as Pride Month, gives us one more reason to celebrate the LGBTQIA+ community. And brands across the globe are leaving no stone unturned to join the celebrations. Danish toy production company Lego, has unveiled a 346-piece brick set that amplifies the message of diversity. The play set is called 'Everyone Is Awesome', and it features 11 monochrome mini-figures. Each figure here comes with its own hairstyle and a distinct colour from the OG pride flag. Launched on June 1, it is meant for ages 18 and up and we can't wait to get our hands on the set. The 'Everyone Is Awesome' set is priced at approximately INR 2500 and can be ordered online via the brand's official website.   
3. Naomi Osaka prioritises mental health and it's time we follow suit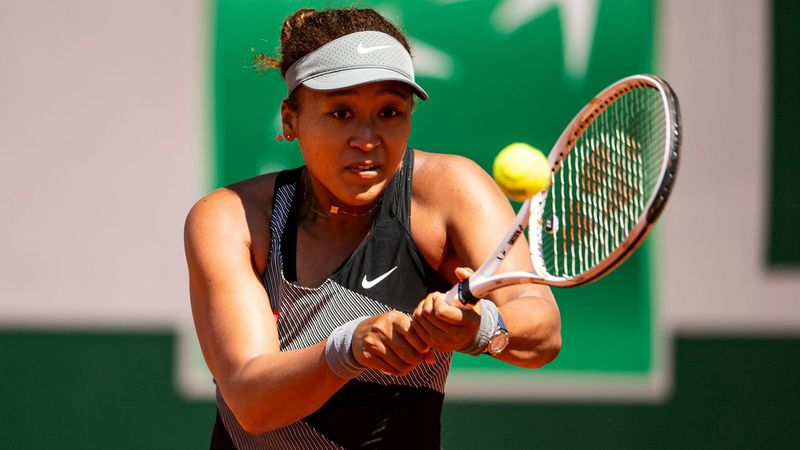 French tennis player, Naomi Osaka, has withdrawn from the French Open Grand Slam. She did so to avoid chaos and confusion caused by her not attending post-match press conferences and getting penalised by the organisers for it. She's been honest in saying that these press conferences impact her mental health. In an Instagram post, she said, "The truth is that I have suffered long bouts of depression since the US Open in 2018 and I have had a really hard time coping with that," Osaka wrote. "Anyone that knows me knows that I'm introverted, and anyone that has seen me at the tournaments will notice that I'm often wearing headphones as that helps dull my social anxiety. Though the tennis press has always been kind to me, I am not a natural public speaker and get huge waves of anxiety before I speak to the world's media." (sic)
As an athlete in the competitive world of tennis, 23-year-old Osaka's, who is also the world's No 2 woman's tennis player and a four-time Grand Slam tournament winner, decision to focus on her health, mental and physical is commendable. In a world wrought by anxiety and stress, she has truly set an example for the ages. 
4. Young leaders taking charge to ensure a COVID-free village
Ruturaj Deshmukh, the sarpanch of Ghatane village, and Komal Karpe, the sarpanch of Antroli village, in the Solapur district, became overnight stars after Maharashtra CM Uddhav Thackeray and PM Narendra Modi took to social media to praise the two for their COVID-19 relief efforts in their respective villages. A thorough awareness programme coupled with multi-point tracing, testing, treatment, vaccination, and adherence to COVID-appropriate behaviour is what helped the two 21-year-old sarpanch to make their villages COVID-free. During his recent address to the state, CM Thackeray urged other sarpanch to draw inspiration from these young leaders for the battle against the life-threatening virus. 
5. Sumeet Samos crowdfunds his way to Oxford
It is only once in a while that the power of social media truly warms your heart. It was in the month of March that Dalit rapper and activist Sumeet Samos was accepted into an MSc programme at the Oxford University. However, he failed to secure a scholarship. Earlier this week, he setup a crowdfunding campaign and put it up on social media. In less than 24 hours, Samos's target of over Rs 27 lakh for tuition fee was met. Not just that, the campaign then continued to raise more to finance his living expenses at the university. Following this, Samos began amplifying more crowdfunding campaigns from DBA (Dalit Bahujan Adivasi) folks , who have been admitted to prestigious universities.
---
Photo: @Lego Official Website