That exciting time of Holi is arriving soon, when the streets will be covered with cheering, laughing, and celebrating the festival of colours. And we, of course, will crave foods like the oh-so-gratifying and delicious gujiya. Right from the blazing Holika bonfire to playing with different colours and showing off your crazy dance moves on a Bollywood Holi Bollywood playlist—this festival is enough to bring back exhilaration after the unforeseen gloominess. But before we load our pichkaris and bring home tons of holi colours, it's impossible to overlook the negative consequences of using artificial colours. 
Manufactured using harmful chemicals and solvents, these colours can be catastrophic for your skin, body, and hair—with a plausible chance of causing bad rashes, breakouts, and allergic reactions. So rather than purchasing artificial colours from local stores, make your own chemical-free organic Holi colours at home this time. Here are a few ways to DIYeco-friendly Holi colours with easily available ingredients:
1. Red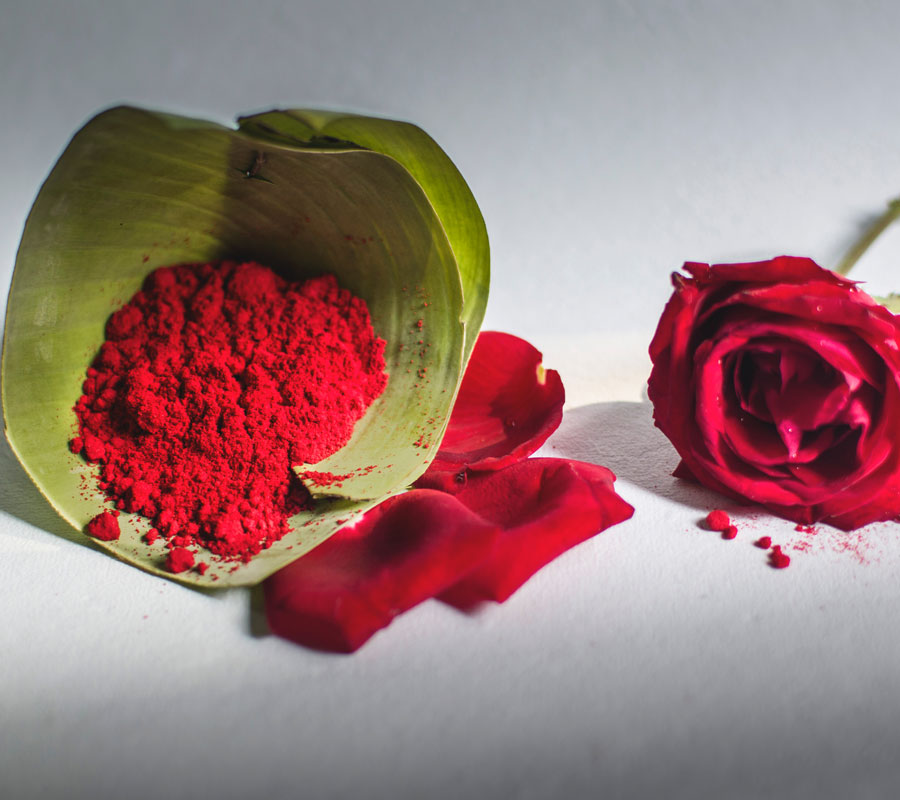 Symbolic of passion, strength, and affection—this colour holds a holy significance in Indian culture and is one of the most used colours on Holi. There are various ways to make the colour of desire:
Grate China rose blossoms or red hibiscus into a fine powder once they have been fully dried. You can also use red sandalwood as its substitute. To get a dry red colour, add a consistent amount of rice flour. You can also get a wet red color by boiling a pomegranate peel.

Pour lemon juice over turmeric powder and distribute it evenly on a plate. The turmeric will become scarlet once the acid in the lemon reacts with it. Let it dry in a well-ventilated area away, from the sun to avoid bleaching. Rub it between your palms once after it has dried, then filter it out a few times. Your natural holi colour is ready.

Another way to get the red color is to combine the sindoor powder with a double quantity of talcum powder in a container. Only those who are not allergic to sindoor powder should use this technique.
2. Yellow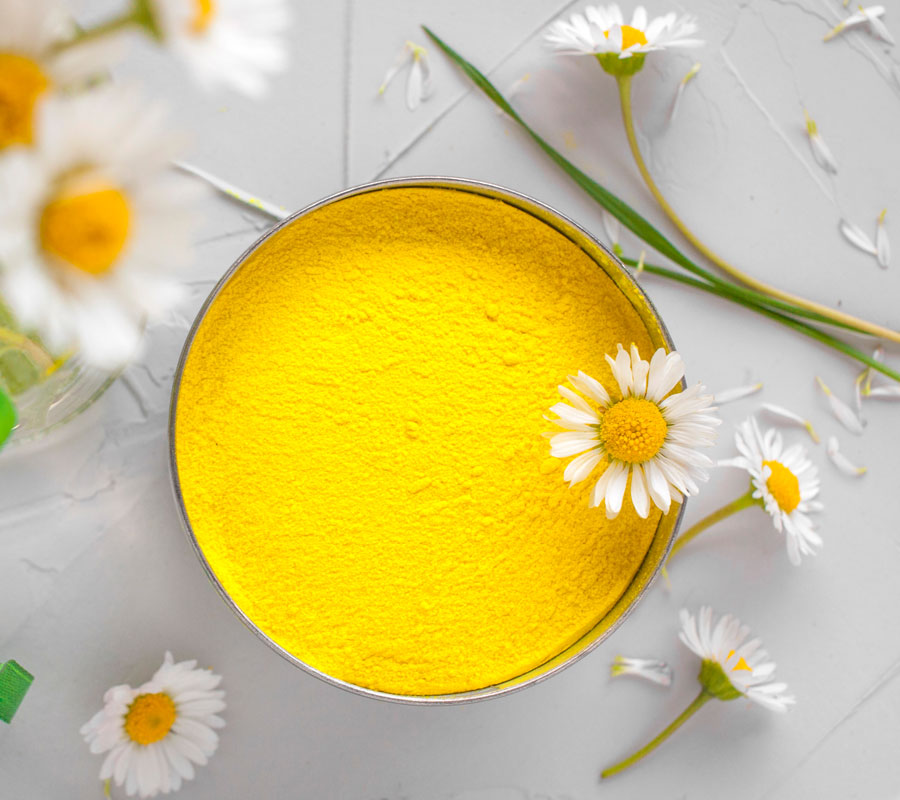 This bright hue promotes happiness, enthusiasm, and self-assurance. Try the following methods to create another safe herbal colour for Holi.
Combine turmeric powder with double the amount (besan), wheat flour, or powdered Multani mitti (fuller's earth) in a mixing dish. The ratio should be 1:2, then sieve it afterward to make a dry gulal. You can also add talcum powder to your colour for some fragrance.

Alternatively, you can crush any yellow-coloured flowers, such as marigolds or yellow chrysanthemums, and mix them with water to get a wet yellow colour.
3. Pink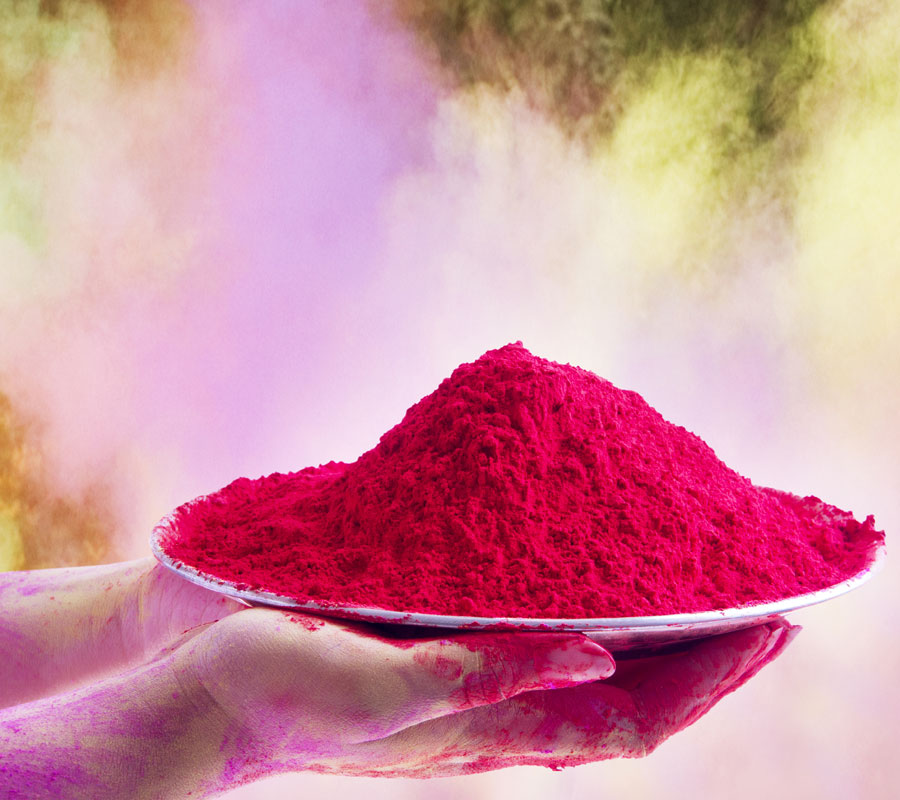 Shades of pink are symbolic of a hopeful tomorrow and after a bleak two years, wouldn't you agree? Follow these super easy steps to create a youthful pink holi colour at home:
Beetroot has a lot of red pigment. Begin by grating a beetroot and squeeze the reddish juice from the grated beetroot. Then take a large bowl and fill it with baby powder or cornflour. Slowly mix the juice into the powder, while rubbing the mixture with your palm to form a firm consistency. Transfer the mixture to a simple plastic wrap and let it air dry. When completely dry, grind it until you get the desired powder consistency.

Alternatively, to get a pink herbal colour for holi you can boil sliced beetroots in water, and let the mixture sit overnight. The next morning, simply dilute the solution with water if need be and you're done.
4. Orange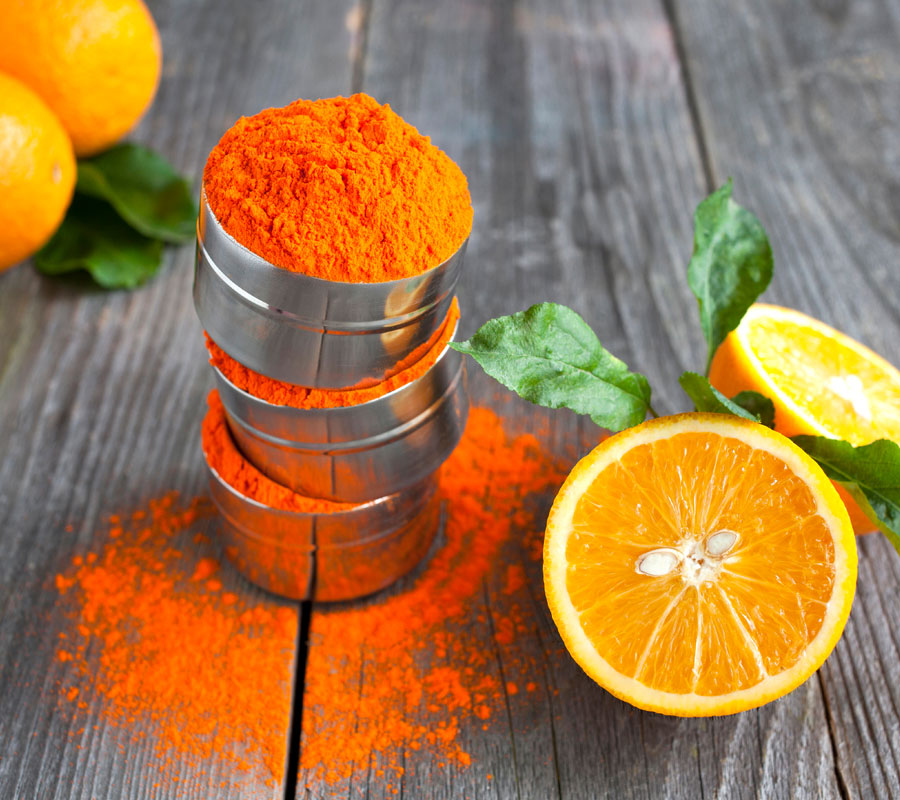 Fill your Holi with the joy and warmth of Orange herbal colour by DIY-ing it at home:
For starters, peel a few oranges and crush the peels with a little bit of water to make a gorgeous orange color. Take some talc or powdered multani mitti, and put it in a mixing bowl. Then slowly combine the orange paste with the powder and knead it together with your hands. Make sure the mixture is thick. Transfer the mixture to a plastic wrap and set it aside to dry. After two to three hours, grind the dried ingredients in a mixing jar, and VOILA! Your orange colour is ready to go.
5. Green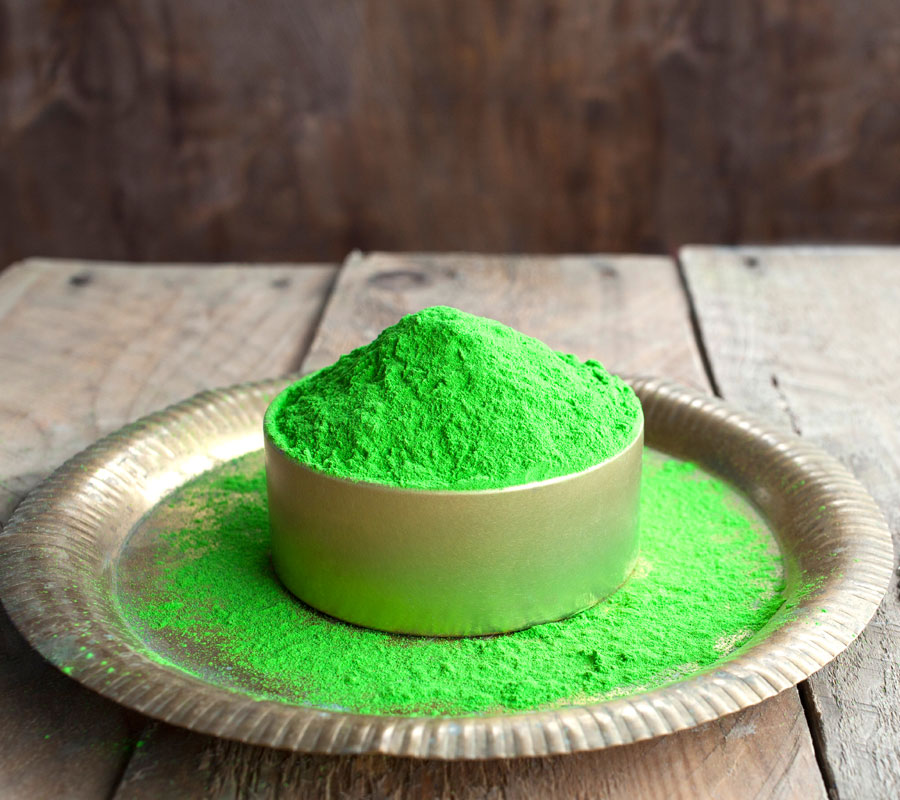 We've got a spectrum of herbal colours to enjoy with on Holi, but let's not leave out the most eye-pleasing colour out of them all—green. Symbolic of growth and harmony, make this serene green colour at home with just a few smooth steps:
Take the required proportions of mehendi and the maida. Combine them well and sieve many times to achieve a green hue. To get a DIY green colour, use equal parts henna powder and flour. Make sure it's a pure henna powder with no additives, such as amla, which is used to leave a colour. This henna powder will only be used to produce a dry gulal that you can dust off once you've finished playing.

You can also use any green leaf, such as spinach or neem, to create a wet colour.
This Holi, enjoy the festival guilt-free by choosing skin-safe herbal colours over the chemical ones and follow the safety precautions of COVID-19 to stay safe. 
Photo: Shutterstock