Wimbeldon just got over. Watching a sport or a gig in London, be it tennis, cricket or a concert, is always a high. I combine it with a trip to a scenic destination to cool down. A driving holiday to Scotland always tops the chart. If you are planning a holiday to the UK, here's a first-hand itinerary for a road trip across Scotland that will make it a memorable drive in a post pandemic world.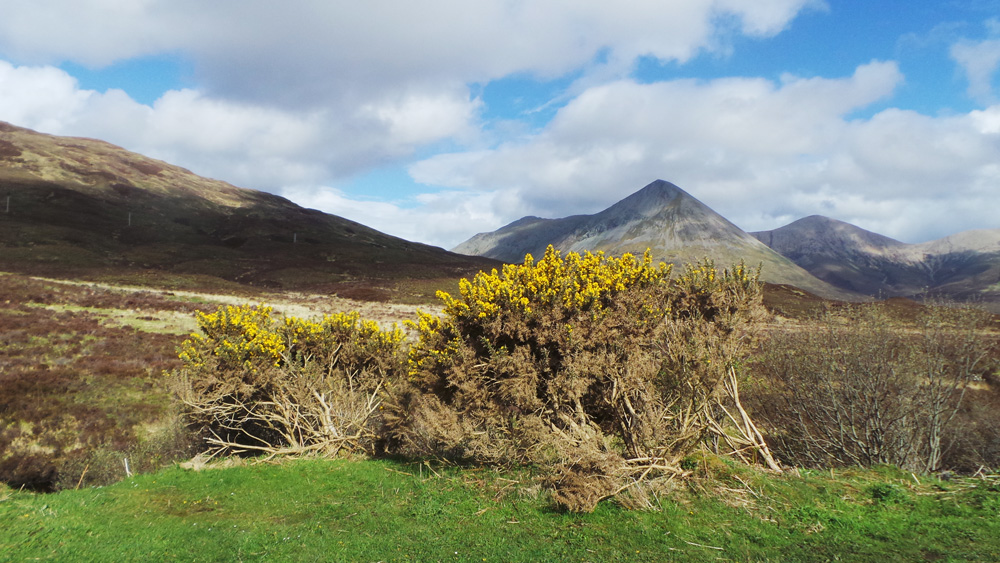 There is something soothing yet rugged that is very alluring about the country. It's easy and charming yet unpretentious and beautiful, non-touristy and yet has everything that is needed for that perfect DIY holiday. For whisky lovers, it's also a pilgrimage of sorts.
All you need is a car; any car will do as the roads are good, and you can pace your drive and size your comfort the way you want. As you set out on your road trip be prepared to experience how nature works its way with its bountiful and colourful treasures on a fresh canvas every single mile or frame—a scene that will remain etched in your memory longer than this piece, if you may.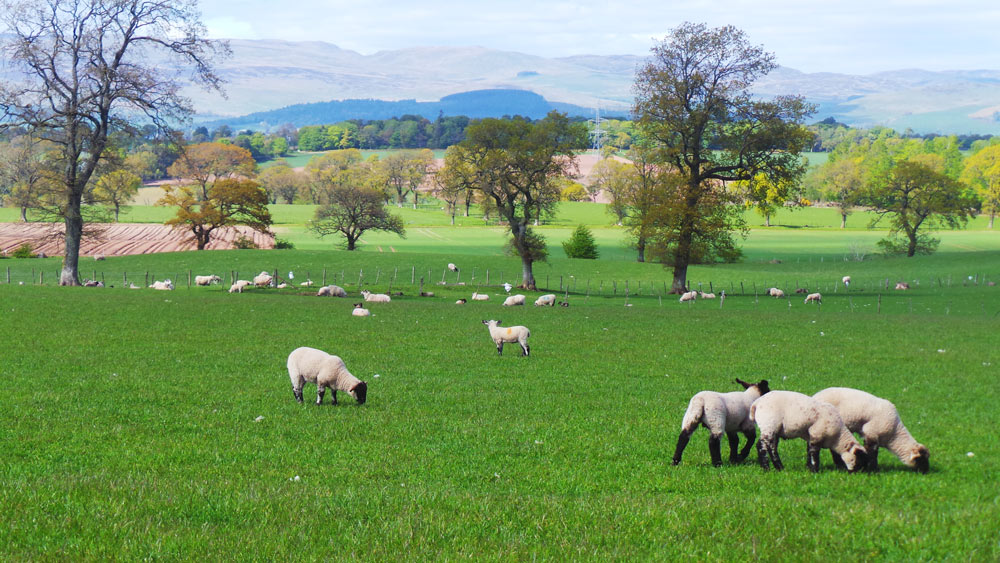 The Celtic land throws up a versatile mix of contrasts of lochs and legends, poets and painters, mountains and islands, castles and country, museums and distilleries. Long after you have left the place, the words, scotch, haggis, sheep, castle, meadow, loch and rainbow, are bound to stay with you. For those wondering what is haggis, it is a savoury pudding made with sheep's pluck, minced with onion, oatmeal, spices and salt and mixed with stock.
Follow our lead to plan the perfect Scottish road holiday. And if you decide to ditch every travelogue, including this one, you might still be in for a great ride. That's what Scotland is all about! Each morning you wake up with lingering memories of the previous day and the excitement of the unexpected in store. It's a holiday where you choose to do a lot or nothing at all.
This piece is based on a road trip I took before the world went into lockdown, hence last-minute checks on flights, airports and country protocols may be necessary. 
Travelling to Scotland
For those flying from Mumbai or Delhi and keen to combine your Scottish holiday with a stopover in London, it is recommended to fly British Airways. They have the most convenient connections to Edinburgh via Heathrow Terminal 5 and you will have your checked-in baggage travel all the way at ease. I remember to have experienced lesser crowds at the immigration for the Scotland-Ireland sector at Heathrow. 
Rent a car
Reaching at noon, we wasted no time picking up our pre-booked car, a Vauxhall Astra, from the car rental centre right outside the airport. You will find all major service providers here. They fill the tank and expect you do the same when you return. Taking insurance against theft and accident comes cheap and is advisable. The following are the three pit stops I recommend; skipping Glasgow may not be a crime. 
Get, set, go in Scotland
Main cities: Glasgow, Edinburgh, Oban, Inverness, Fort William, Portree, Stirling, Perth
Airports: Glasgow, Edinburgh
Airlines: British Airways, Ryanair, Turkish, Easyjet, Etihad
Weather: Cold and windy
Required clothing: Warmwear for the evenings. Rainwear all year round.
Car rental: Europcar, Hertz, Avis, Sixt
Loch Ness and beyond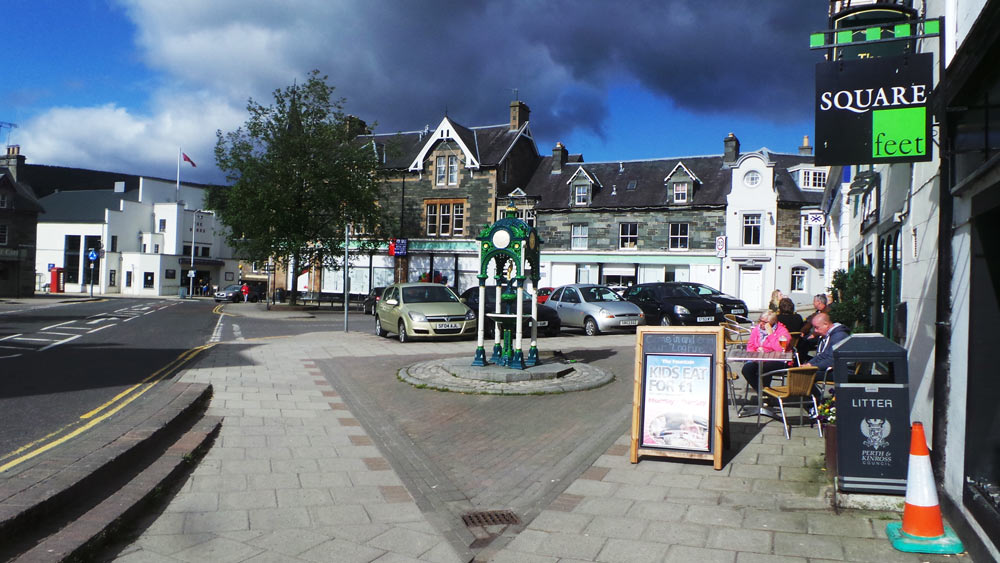 Having completed the formalities, we headed out on M9 motorway towards Stirling followed by A82, which would eventually take us to Fort William, Fort Augustus and Inverness. Hugging the winding roads, we drove through Aberfeldy, Pitlochry and Inverness to finally reach Loch Ness Clansman Hotel, our abode for the first two nights.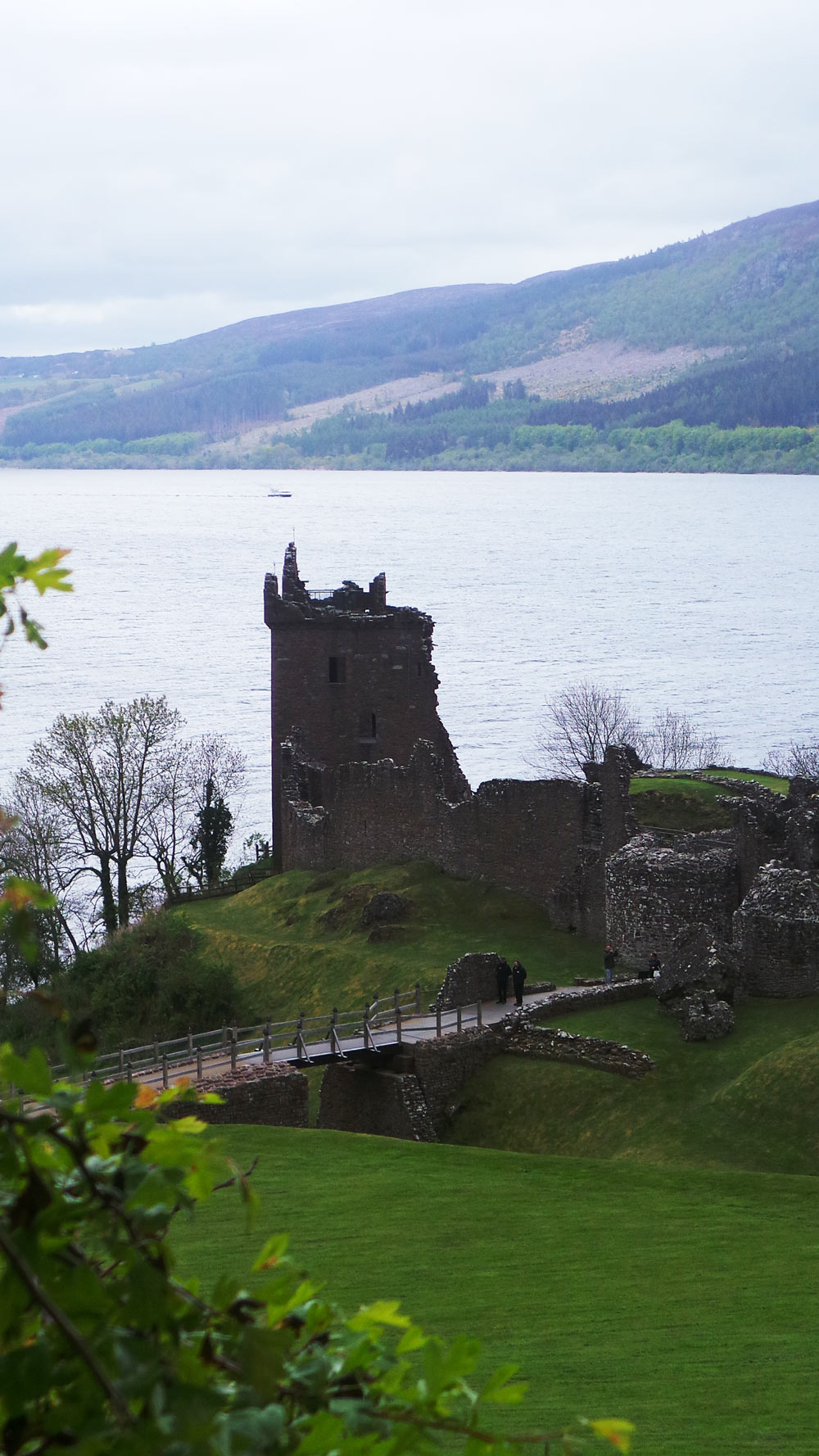 I had kept the next day for exploring Inverness and beyond, all the way to Oban, with stopovers at the famous 17th century Urquhart Castle and the scenic village of Glencoe. Oban is a big city with the necessary trappings of Tescos and some high-rise buildings. Though Oban distillery is amongst the oldest in Scotland and makes one of the finest single malts, you might want to give their whisky tour a miss for another one.
A road trip is largely about experimenting and discovering the locales first-hand. So, we took a different route on the way back, stopping by at Fiddler's Bar for dinner. Known to be a gourmand's heaven, it is by far one of the best restaurants in the Loch Ness region and an early booking is recommended for a taste of malt whiskies and Scottish beers.
And yes, don't go chasing Nessie; the famed marine creature Loch Ness monster believed by some to inhabit the Loch Ness, is, as one would imagine, a local myth. 
A piece of Skye on earth
I often get asked the question by friends planning a hurried trip to Scotland, if Isle of Skye can be skipped. I believe not. With stunning coastlines and challenging cliffs, a visit to Scotland is incomplete without Skye. We had booked ourselves at a beautiful B&B in a small town Kyleakin, which is the first town after the bridge of Skye. This is what makes it a convenient place to travel in and out on Skye.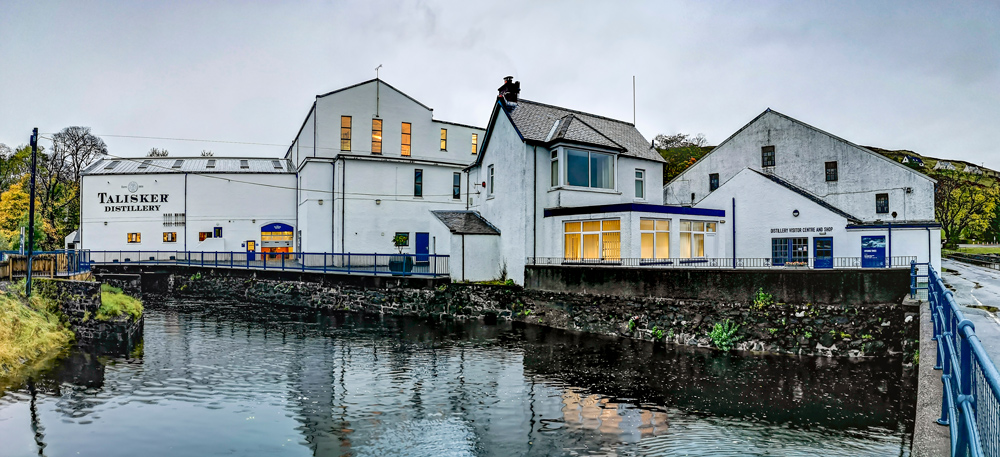 The next day was to discover Skye, the drive to Talisker via Broadford, Sligachan and Carbost was quite literally like road to paradise. Head to the Talisker distillery for their whisky tour. Booking in advance is highly recommended.
Whisky trivia
Whisky in Scotland is spelt without an "e", the Irish write whiskey.
Whisky gets its colour from ageing inside a cask and from nothing else.
Scottish whisky casks are reused European sherry or American bourbon casks.
Single malts are known by whisky-producing regions; Highland, Island, Speyside, Islay, Lowland, Campbeltown.
Portree, the bustling city at the centre of Skye, with quaint shops and cafes, is the best place to stop for a meal and buy souvenirs. We drove down from Portree to the fine-looking towns of Dunvegan and Elgol, but what truly blew us away was the drive through the north of the Isle via Uig, Kilmuir, Flodigarry, Staffin and Culnacnoc. Many roads are narrow single lanes right by the sea. For adventure seekers, trekking the Old Man of Storr and the Cullins Mountains is recommended.  
Edinburgh, steeped in history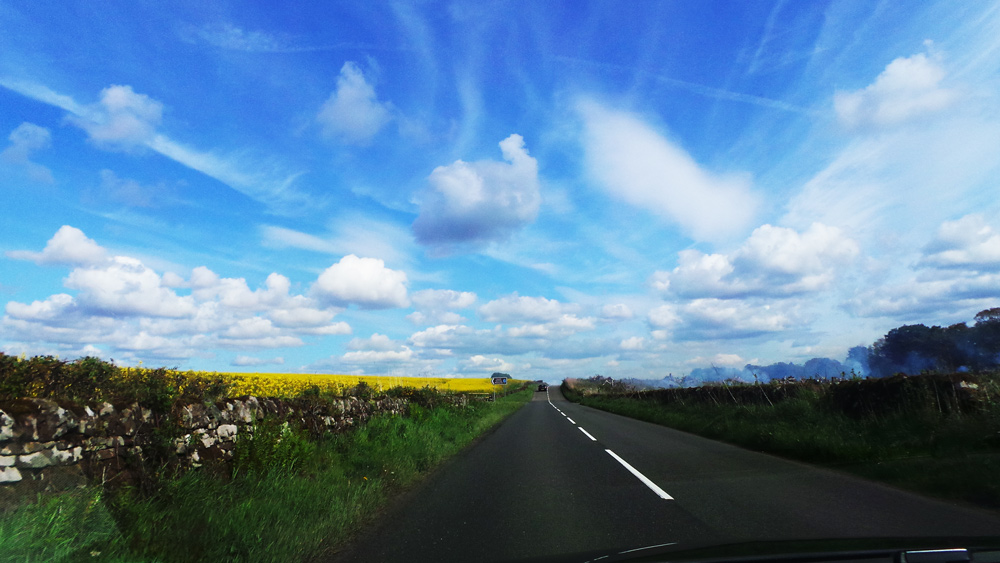 The drive back was the longest as we set out from Kyleakin for Edinburgh via the Ben Nevis mountains, located near Fort William and Loch Lomond National Park crossing the cities of Tyndrum, Crianlarich, Callander and finally hitting the motorway to Edinburgh. Stopping over at the breathtaking Plockton and the famous Eilean Donan Castle at Dornie right after we crossed the bridge from Skye to Loch Alsh was a treat.
Edinburgh has a lot to offer. Like the National Museum of Scotland, the Elephant House Cafe where JK Rowling wrote her bestselling Harry Potter series and others. Walk down the famous Victoria Street, which houses interesting stores like Demi John and the Cheesemonger, The Whisky Shop and The Old Town Book Shop. A visit to the Edinburgh Arts and Picture Frames is recommended for its beautiful cityscapes by local artist Rob Hain. Royal Mile is a car-free street lined with souvenir shops and restaurants steeped in history.
COVID-19 rules for travellers to Scotland
You must adhere to protocols set for green, amber and red list nations. India is on the red list.
You must provide a negative test taken within the past 72 hours, and complete a Passenger Locator Form before arriving in the UK.
You have to undergo government-approved quarantine at your own expense.
Photo: Mitrajit Bhattacharya and Shutterstock