One may watch as many videos and browse through as many photos, but nothing prepares you for the beauty that the massive Indian ocean and its myriad shades of blue manifests in the Maldives. "If someone had told me in June 2020 that I would be in the Maldives in October of the same year, I would have laughed at them, but there I was," says Pallavi Pasricha, a Delhi-based travel writer, who got back from a trip to the island country.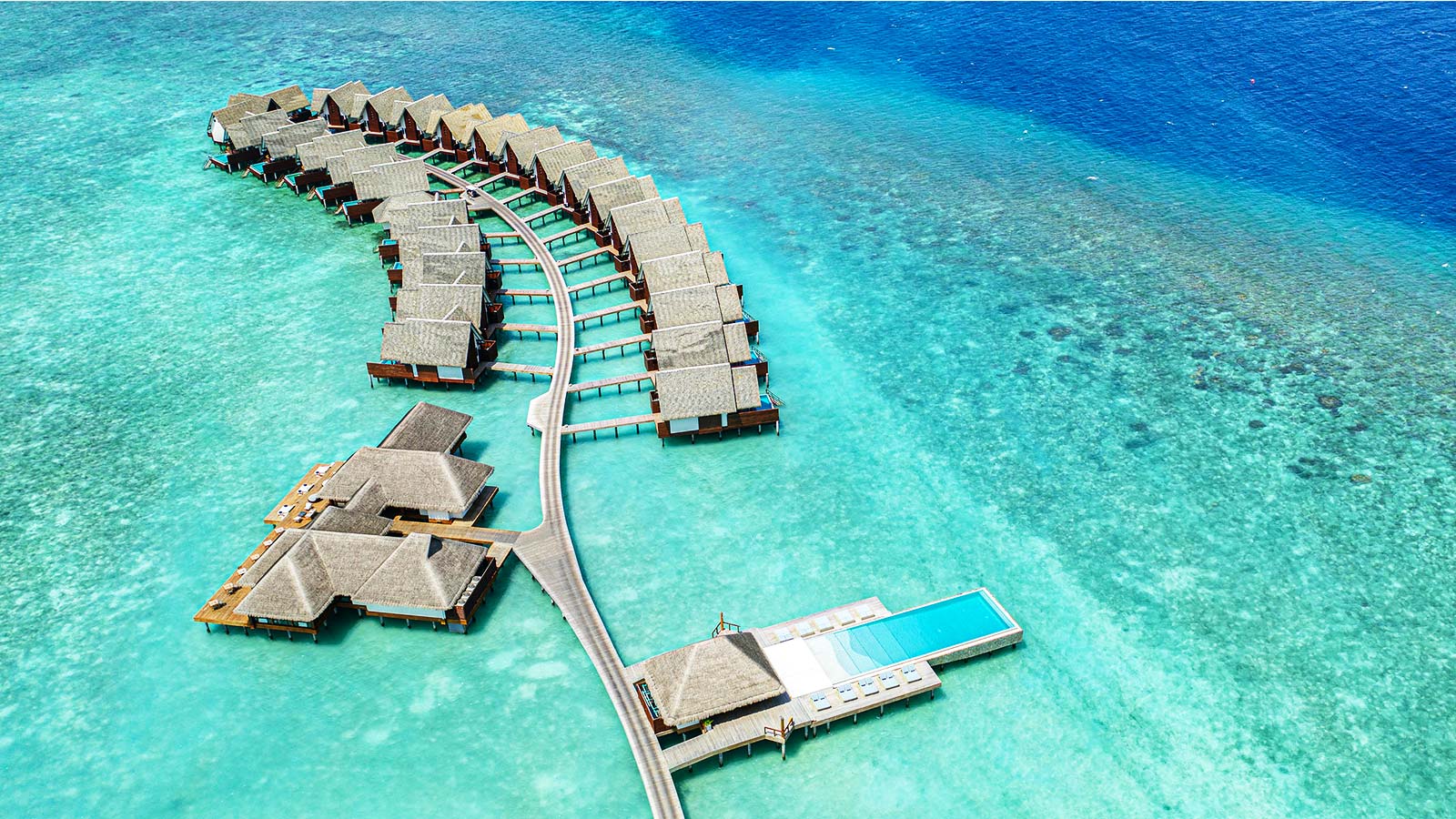 Reminiscing about her trip to the FOMO-inducing destination that has emerged as the top bucket list and "safe destination" in the post pandemic world, Pasricha reveals how the island nation that is a idyllic collection of more than a thousand islands, prepared to welcome tourists. The Maldives is a cluster of 1192 islands with each resort built on a separate island and they have the concept of 'one island, one resort'. 
For a while, after the island nation opened its doors to tourists, you could holiday at only one resort island. By early September 2020,  Maldives' tourism ministry launched the split-stay programme, which now allows you to break your island vacation between two resorts. The caveat being that the resorts need to meet all compulsory requirements under the 'split stay guideline' approved by Maldives' Health Protection Agency. As a traveller to the Maldives, you need to submit an approval request to the Ministry of Tourism for 'split stays' two days prior to the travelling date.
Pasricha's two resort hops were Kandima and Heritance Aarah."I made sure that my itinerary packed in a lot but that I also had time to chill and relax at my villa," she adds. At the end of each of these eventful days, she would find herself sitting at the outdoor deck and watch marine life swim by.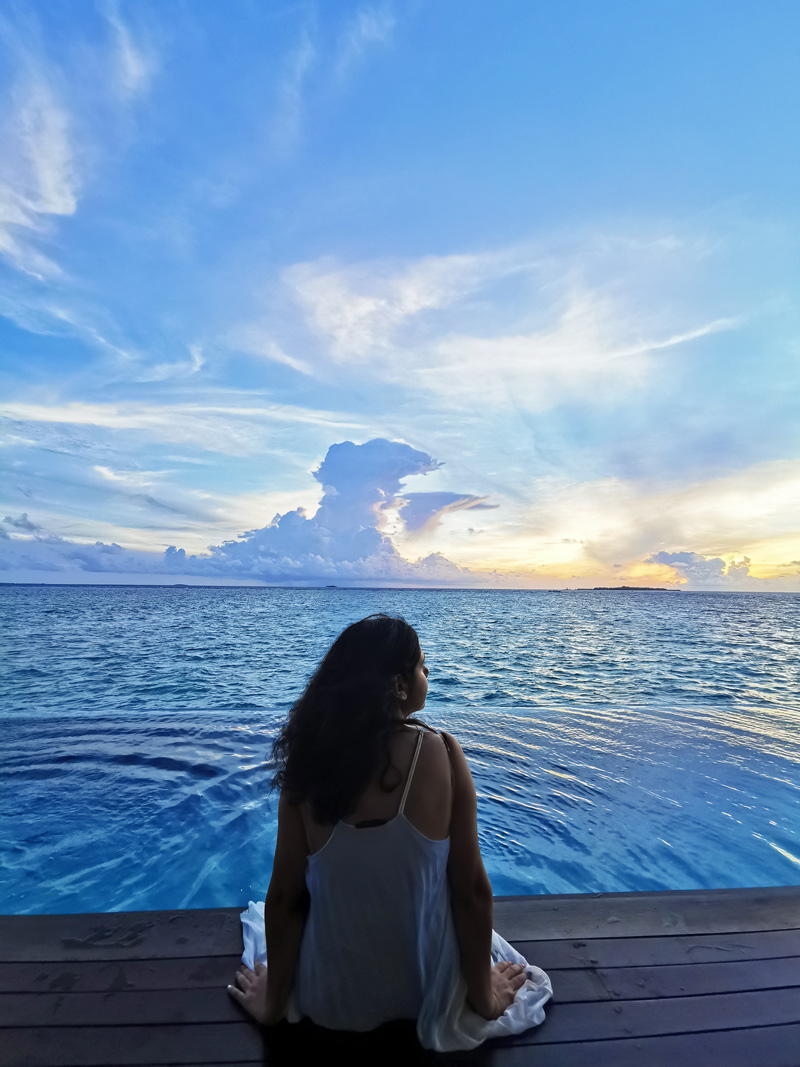 Depending on what activities and experiences you are interested in these island resorts are geared up to keep you occupied. For instance, while Kandima is modern, stylish and active, Heritance Aarah is laidback with a focus on sustainability."At Kandima, I tried out water sports, did yoga on the beach, went for a sunset cruise, enjoyed a painting class and had a much-needed spa session," Pasricha rattles on.
Oceanic escapades
But the one that excited her the most was the snorkelling—"I donned my life jacket, mask and fins and jumped into the ocean as if it was a pool. I was so proud that I never flinched with fear." As the instructor guided her through the breathing process the marine life floated underneath her—colourful reef, exotic marine life and even a sea turtle, which only lucky ones get to see. "Breathing in the ocean, I felt envious of these sea creatures because they had no idea about a pandemic called coronavirus," she adds. After this memorable experience, scuba diving is next on Pasricha's to-do list. There was also a water sofa ride where you're strapped onto a sofa-style seat and tied to a speed boat. A health hazard? Perhaps; but as the boat gains speed you find yourself bobbing over the waves and getting splashed with water made it an exhilarating and fun ride.
Spice of life
While at Heritance Aarah, the crafty dolphins eluded Pasricha during a cruise but there were creative pursuits. The resort has created a village on the island, which gives a glimpse of the local history and culture. "The best part was that we got to sample some local Maldivian food," she exclaims. Executive Chef Amil Silva taught her how to make some Sri Lankan dishes as well as let in on titbits of typical Maldivian cuisine. Not many people know that Maldivian food is high on spices and their chilli packs in quite a punch.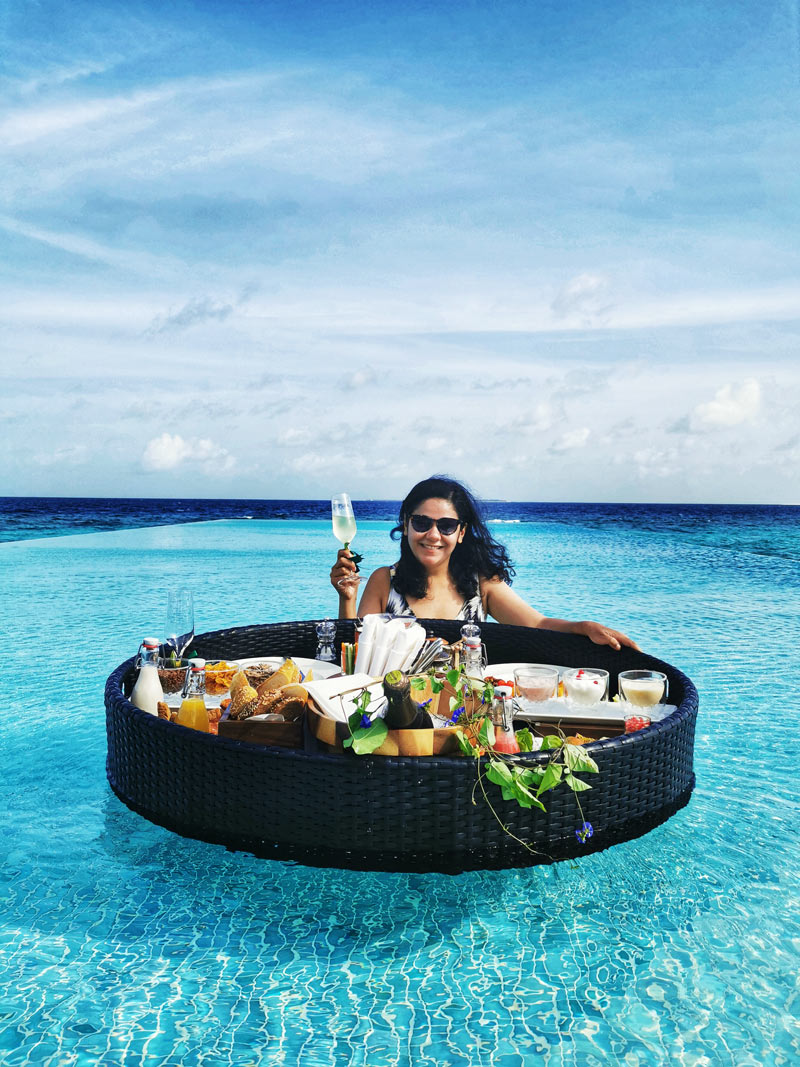 Breakfast in bed is passé, but how about breakfast in the pool. A lavish and elaborate spread floats around in an infinity pool in the middle of the Indian Ocean. And it's a meal fit for a king with everything from champagne, tea, coffee, cold cuts, cheese, eggs, waffles, sausages, salmon, pancakes, cereal to fruits.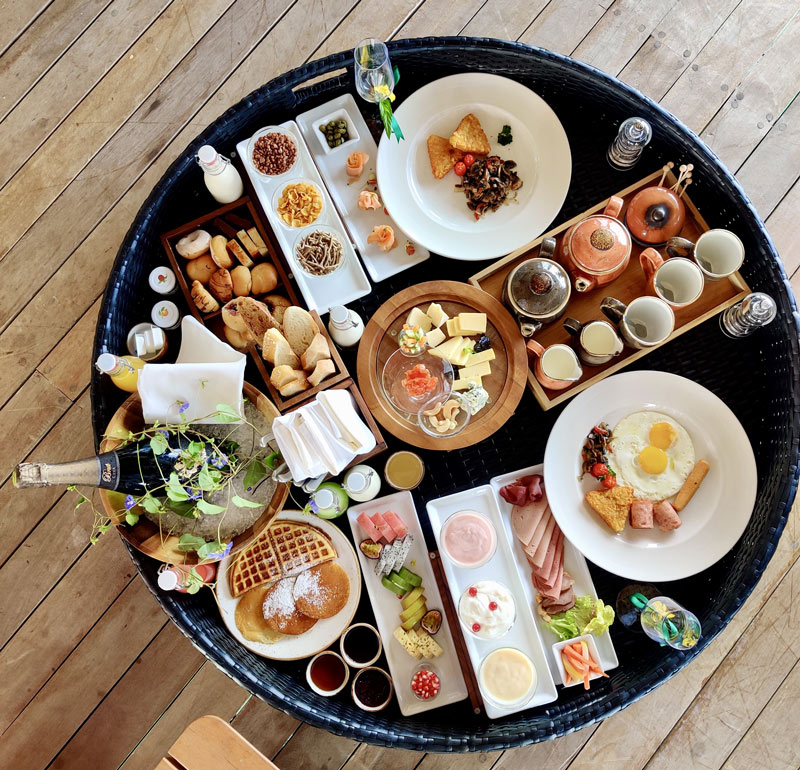 Pandemic or no pandemic, Maldives knows how to put its best foot forward when it comes to world-class hospitality. Traditionally, known as honeymooners' paradise, the island nation has everything it takes to be the perfect getaway for an all-girls or bachelors' trip because there is so much to do at these resorts. All resorts, local and international have COVID-19 prevention programmes running that ensure that neither the guest, staff and ancillary services personnel get infected.
For Pasricha, Maldives couldn't have been more perfect as the getaway from the pandemic.
5 Unique Maldivian Resort Experiences
We asked Pallavi Pasricha to recommend 5 other island resorts that offer unique experiences, here is the list: 
Conrad Maldives is home to the world's first underwater villa residence called The Muraka. It is spread over two levels and the master bedroom is 16 feet below sea level. There is a 180-degree curved dome above the bedroom where one can watch marine life and floor to ceiling windows in the bathroom and walk-in closet.

HuvafenFushi has the world's first underwater spa treatment room so while you get the massage you can enjoy and see the marine life.

Four Seasons has a special night spa that is open from 10:00 PM to 1:00 AM and open to just one guest or one couple. The 150-minute treatment includes a wrap, beauty bath, shell massage and hair treatment.

You can go diving with the whale sharks at LUX South Ari Atoll Resort. The resort is in a marine protected area and has 50 diving sites around. The Whale Shark Marine Reserve is 20 minutes away by boat where you can spot and dive with these creatures.

Stay at a Beach Bubble tent in Finolhu where you can sleep under the stars. It is on a sandbank and has a four-poster bed, toilet and air conditioning too. The one-night stay includes dinner and breakfast and it is an experience of a lifetime.
---
COVID-19 rules for travellers in the Maldives
You must have a confirmed reservation at an island resort in the Maldives.

You need a negative COVID-19 RT-PCR test result no older than 72 hours.

You must complete and submit a Traveller Health Declaration 24 hours before arrival, on the immigration website.

You must have a valid return ticket.
---
Photo: Pallavi Pasricha