India is endowed with a wealth of natural beauty, and its lakes are among its most exquisite natural characteristics. India is home to a wide variety of lakes that give visitors the chance to unwind, explore, and partake in adventurous sports. These lakes range from the breathtakingly blue waters of Pangong Tso to the peaceful backwaters of Kerala. We list the top ten lakes to visit in India along with their locations and ideal travel times in this post.
Most beautiful lakes in India
1. Pangong Tso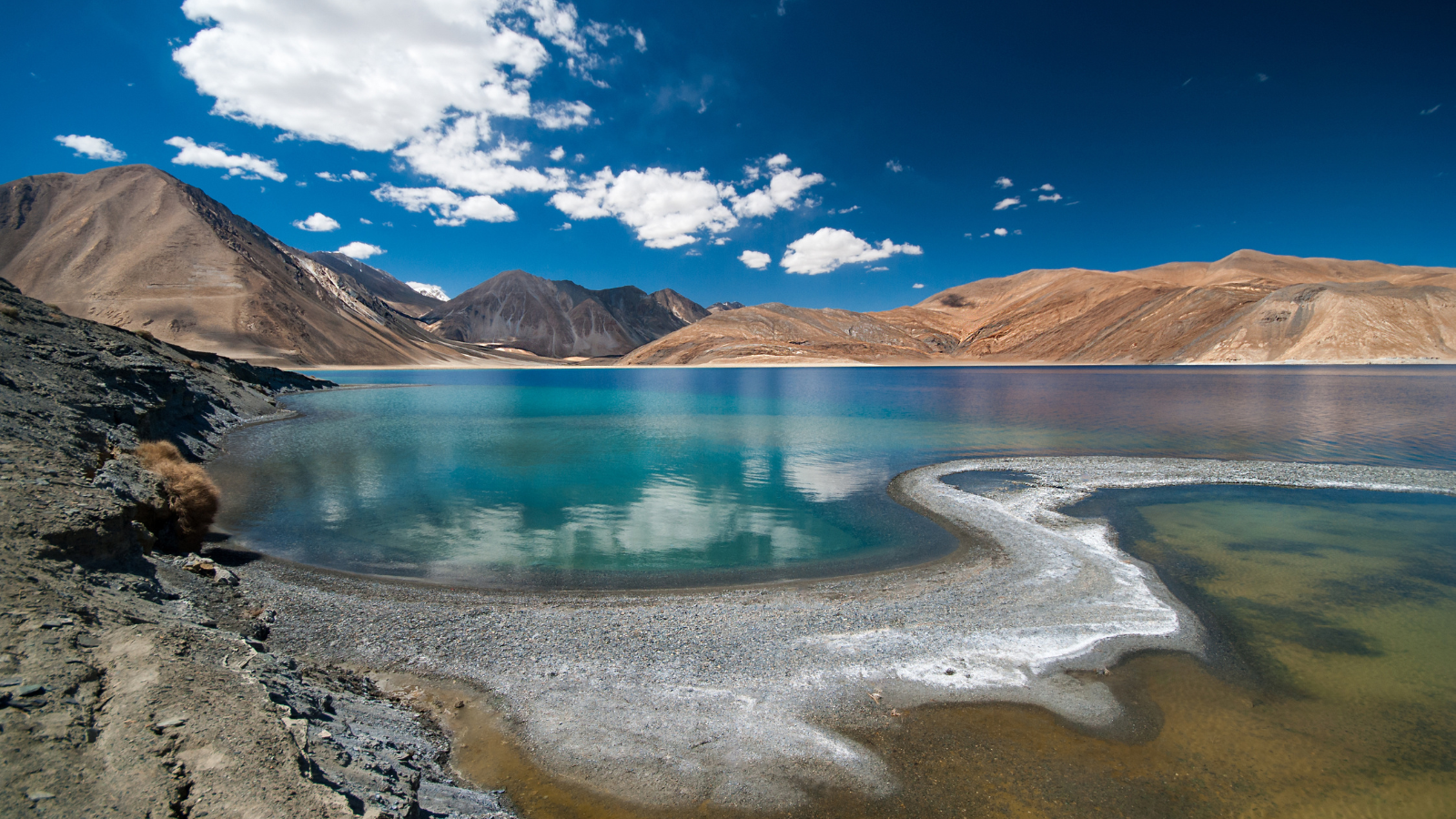 A high-altitude lake in Ladakh, Pangong Tso is well-known for its brilliant blue waters. What makes this lake unique is that it's the world's highest saltwater lake. While one-third of this lake is in India, two-thirds of the lake extends into China. The blue water and the brown arid mountains around the lake make this spot a sight that's worth adding to your Ladakh travel list. The months of May through September are ideal for travel because the weather is mild and the lake is not frozen. This is a famous, but underrated lake in India.
2. Dal Lake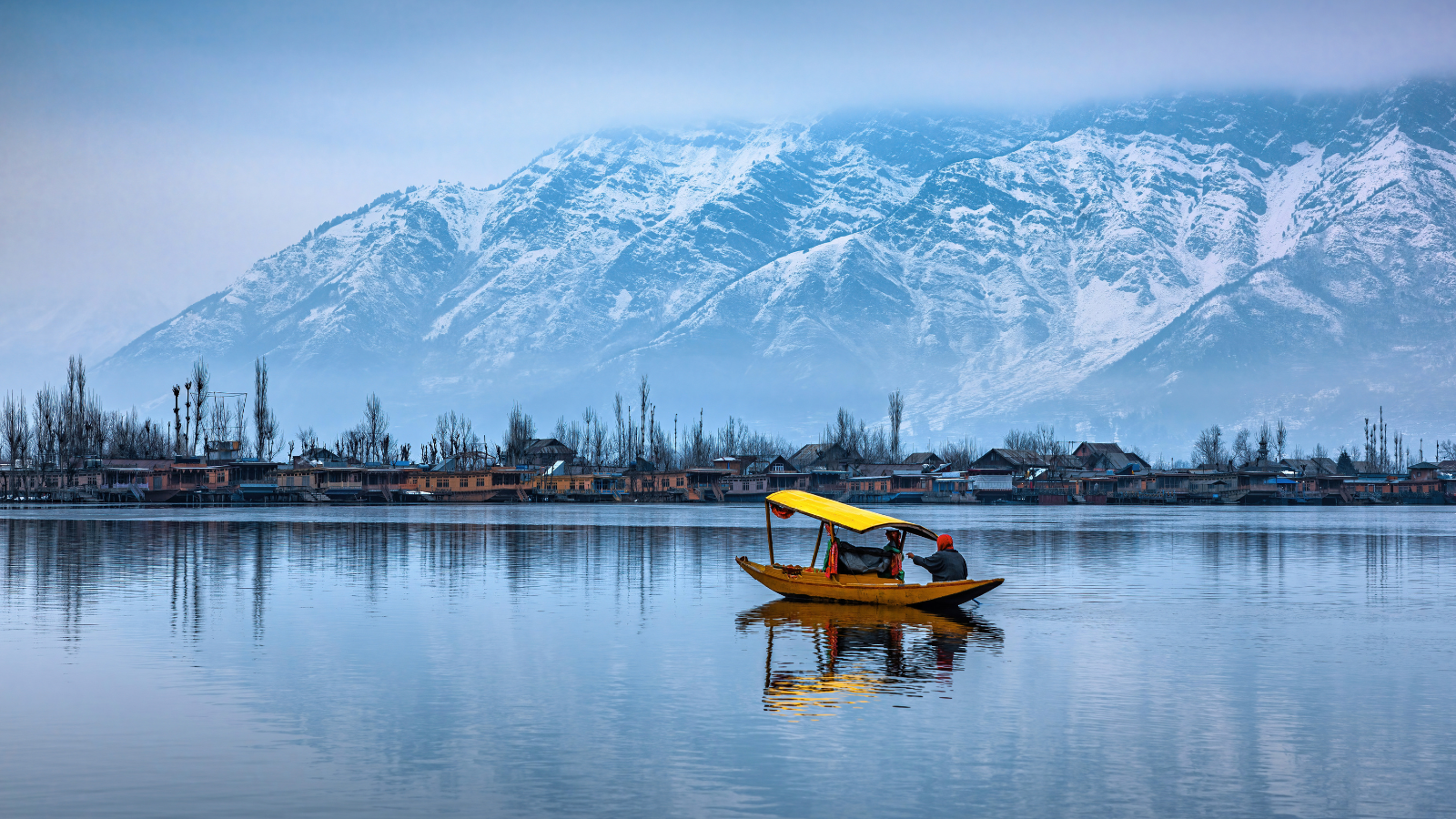 Dal Lake is a well-liked tourist destination in Srinagar, Jammu and Kashmir, and is well-known for its houseboats and shikaras. Besides, it's also one of the most famous water bodies in India. When the weather is nice, from June through August is the greatest time to travel. This is definitely one of the most beautiful lakes in India especially in the mornings when vendors come by to sell fresh flowers, fruits, and more in colourful boats. 
3. Chilika Lake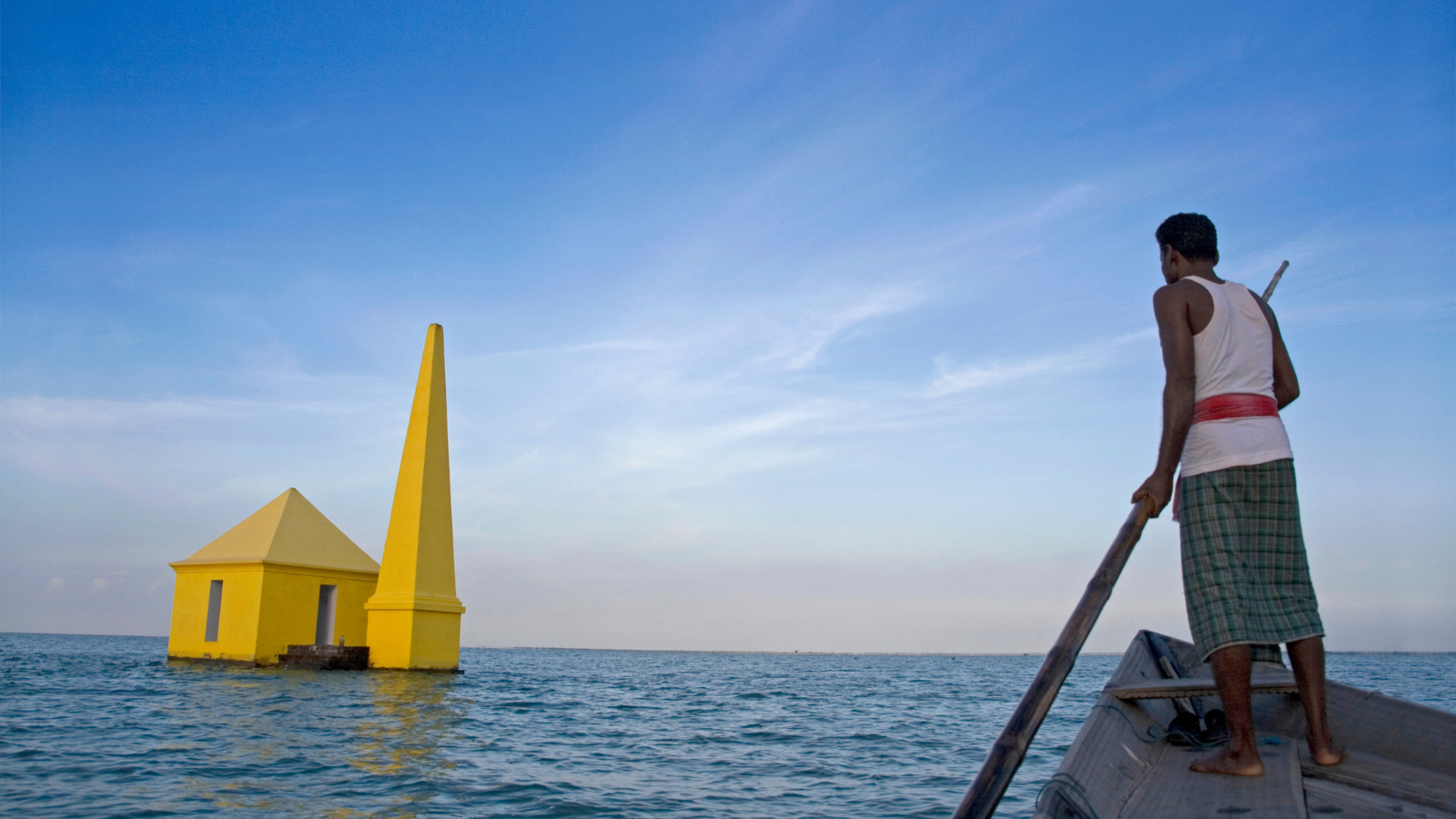 Chilika Lake is the largest coastal lagoon in India and is home to a wide variety of flora and wildlife. It is situated in the state of Odisha and is easily one of the top 10 lakes to visit in India. Undoubtedly, one of the most beautiful lakes in India, you must visit this lake as it's a winter gathering ground for migratory birds. From October through February is the greatest time to travel as that's when you can watch birds in and around the lake.
4. Vembanad Lake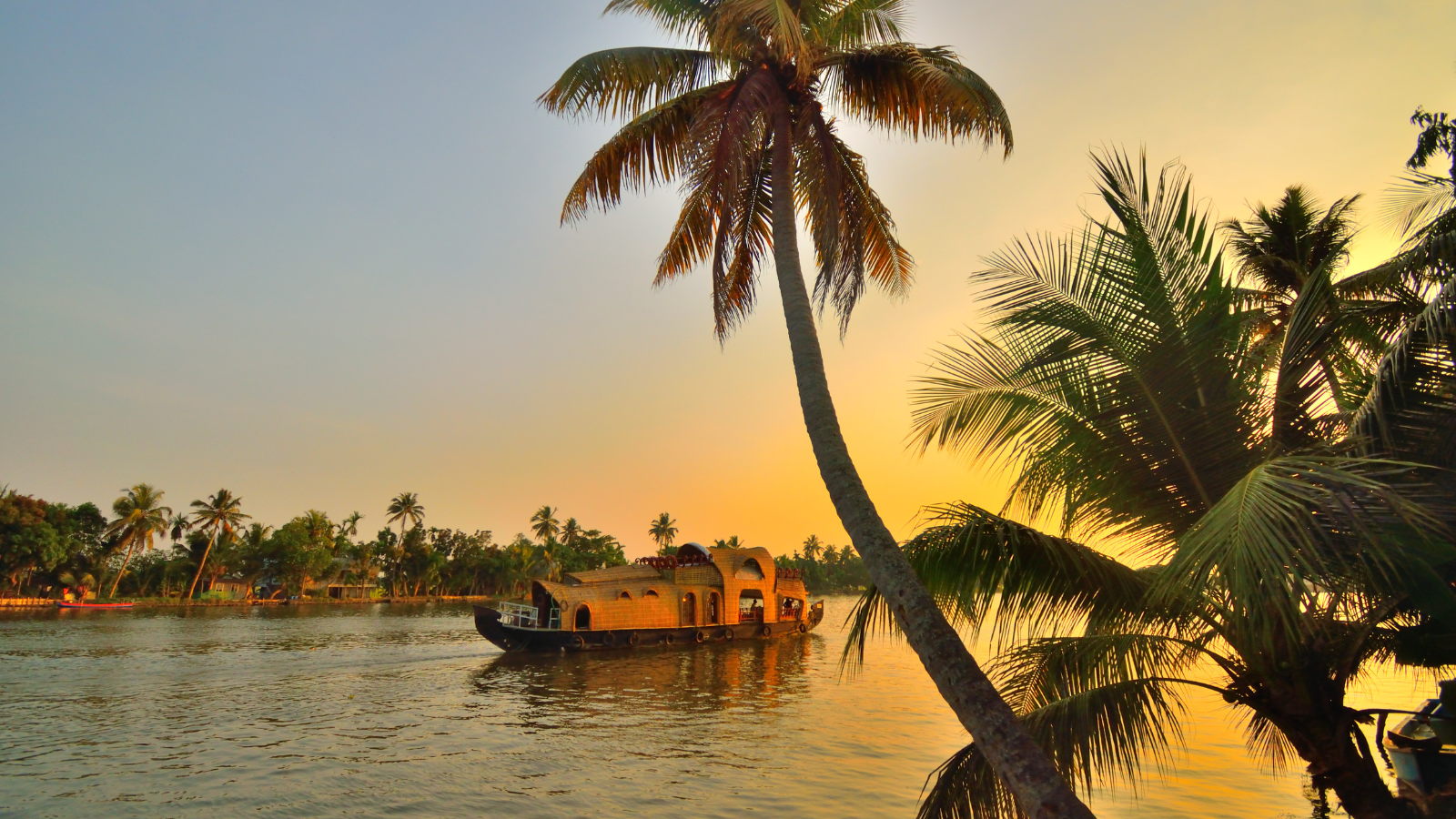 The longest lake in India, Vembanad Lake is situated in Kerala and is well-known for its backwaters and houseboats. The Vembanad Lake is home to over 20,000 waterfowl and is also a habitat for shrimps. After the Sunderbans, this lake is the second largest wetland in India and for that it's worth a visit. The best time to travel here is from August to March.
5. Sambhar Lake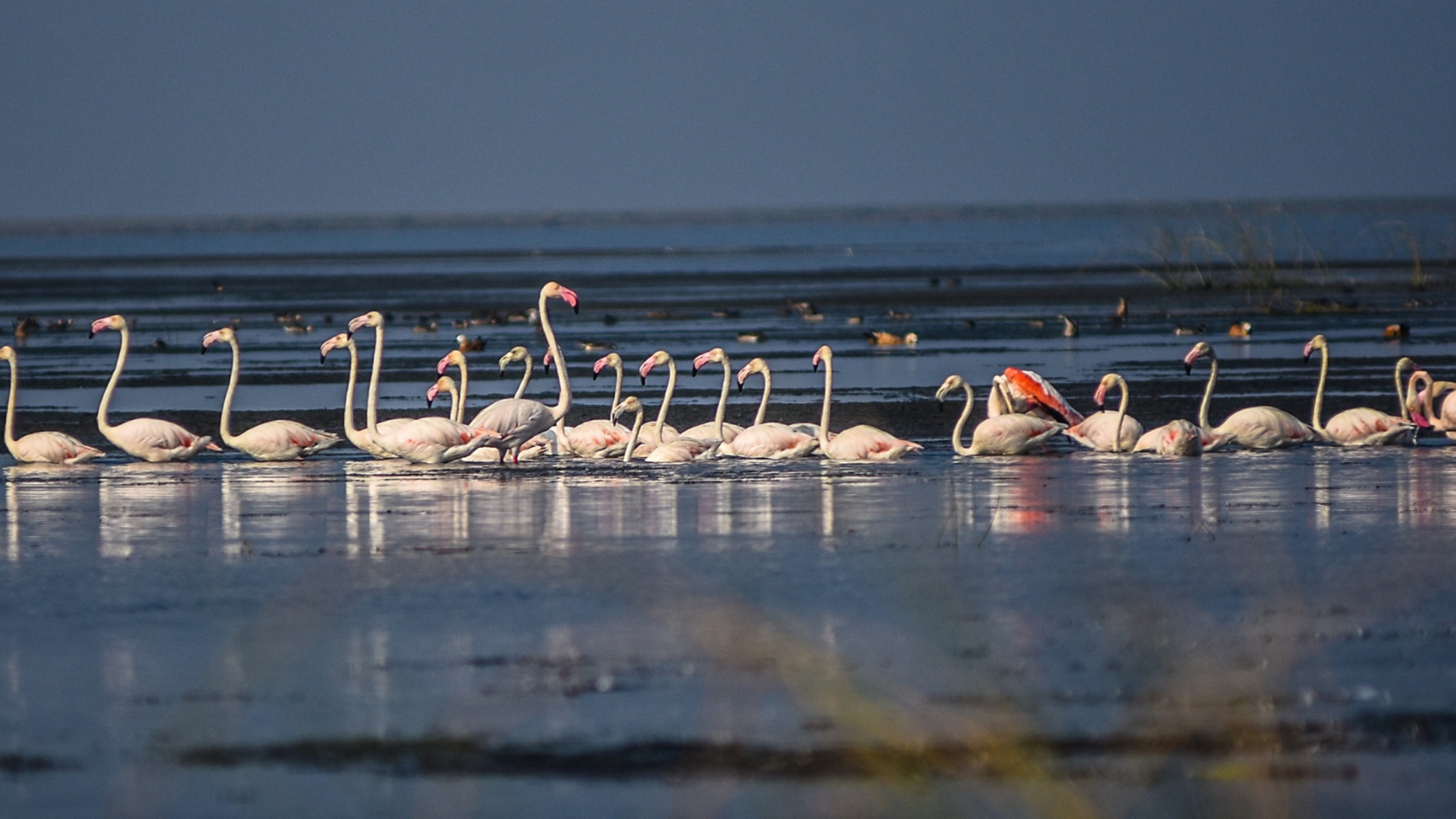 Sambhar Lake is the largest inland saltwater lake in India and is a well-liked location for birdwatching. It is situated in Rajasthan and as it's part of a saline wetland, it's the largest resource for the state's salt production. But here's why you should visit this lake: Sambhar Lake is famous for being home to flamingos in large numbers. After the Rann of Kutch, Sambhar Lake has the largest population of these pink birds whom you can catch a view of from November through March.
6. Wular Lake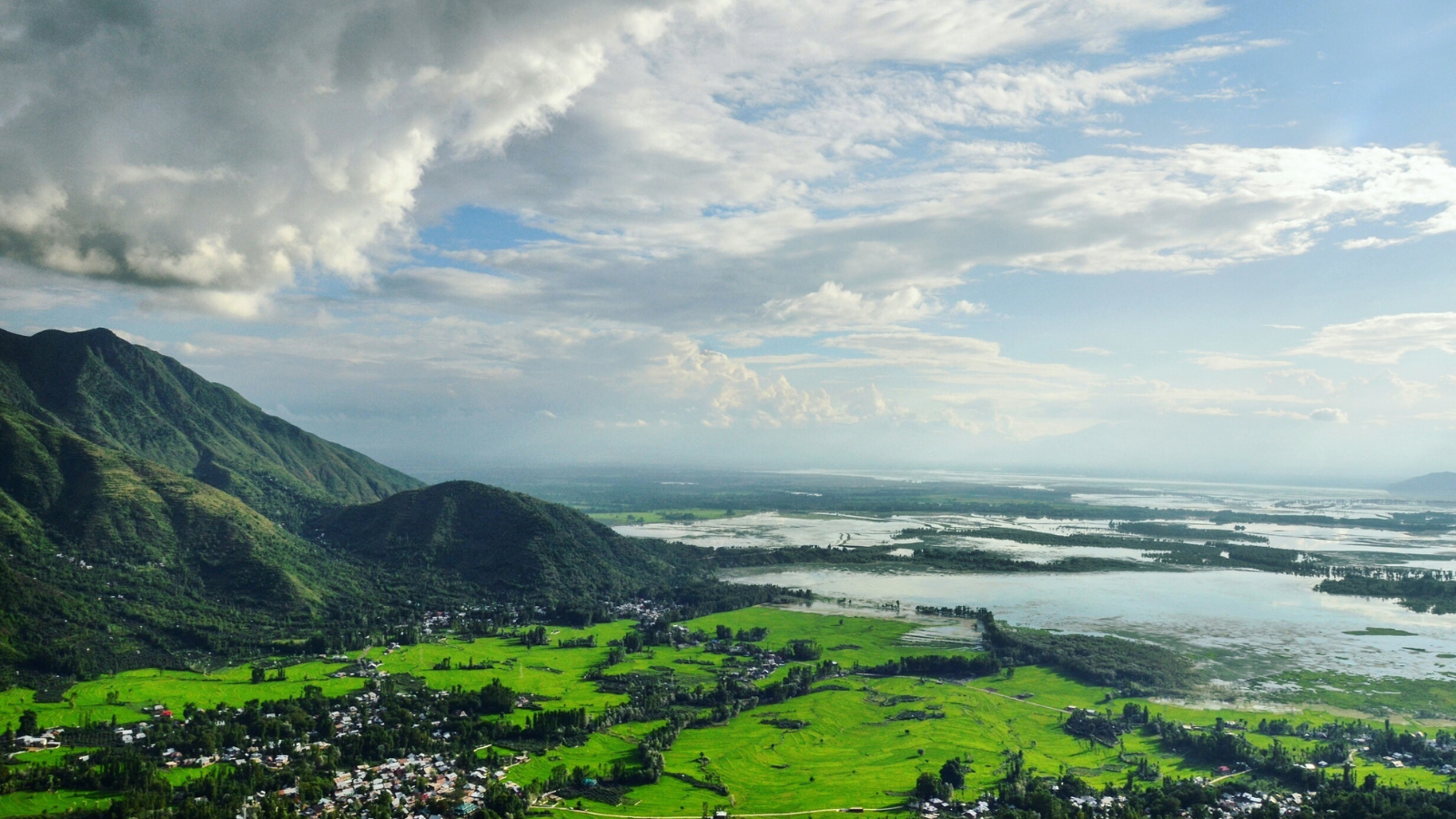 The largest freshwater lake in India and second-largest in Asia, Wular Lake is a sight to behold. Situated in Jammu & Kashmir, the lake is surrounded by beautiful mountains. Formed due to tectonic activity, this lake sits at the foothills of  Haramuk Mountain and offers a peaceful setting. May through August is an apt time to visit as the weather is pleasant and the surroundings are green enough to enjoy.
7. Loktak Lake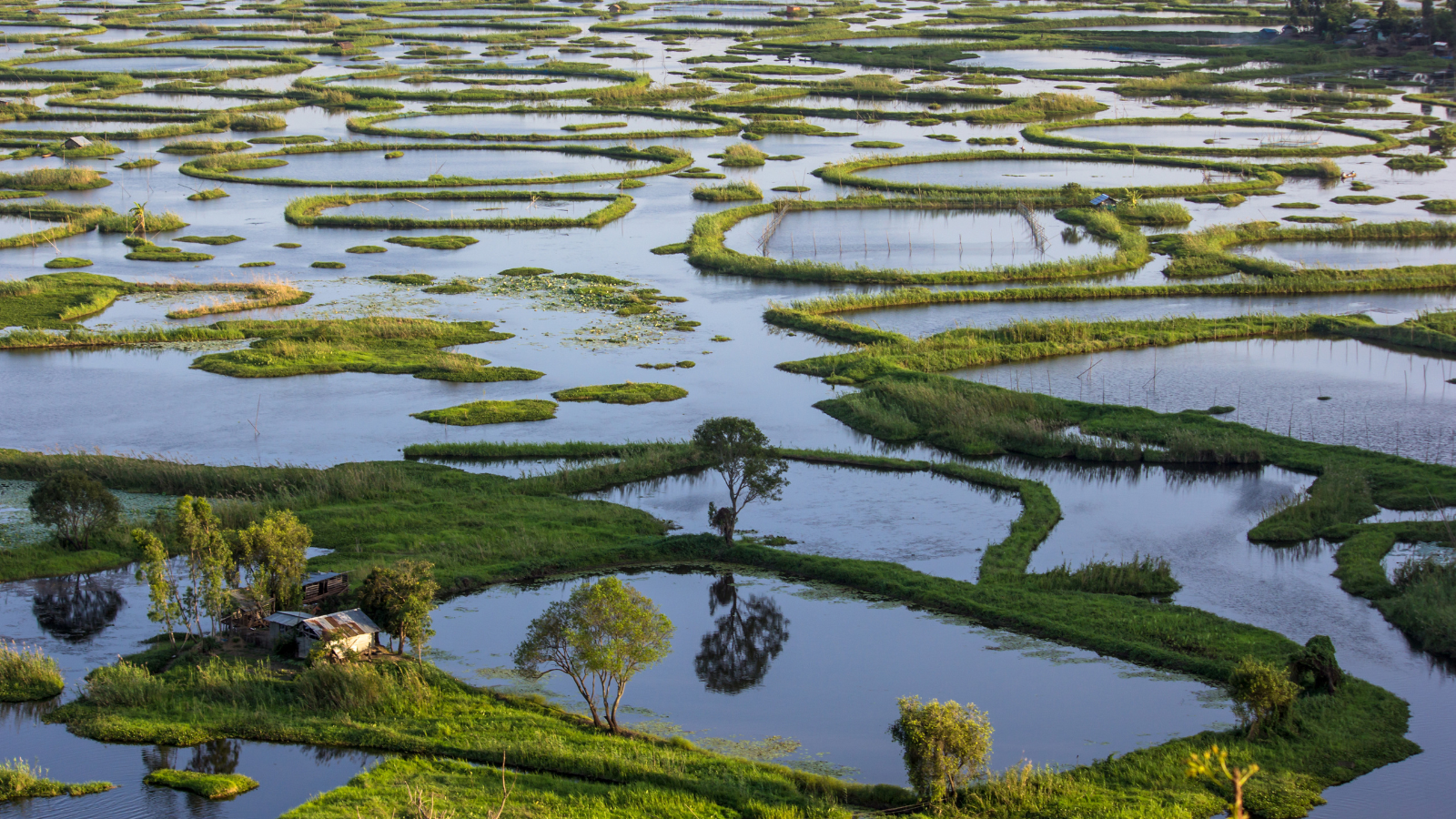 There are several places to visit in northeast India, but the largest freshwater lake in northeast India is a must-visit. Loktak Lake, which is situated in the state of Manipur, is renowned for being a water resource to 55 villages and little hamlets around it. But what makes it unique? It's the phumdi. The lake has heterogeneous mass of vegetation, soil and organic matter at various stages of decomposition floating over it, giving the landscape a unique look. Loktak gets its name from the local Meitei language, wherein Lok means 'stream' and Tak means 'the end'. The best time to visit Loktak Lake is November through March, when the weather is pleasant.
8. Pushkar Lake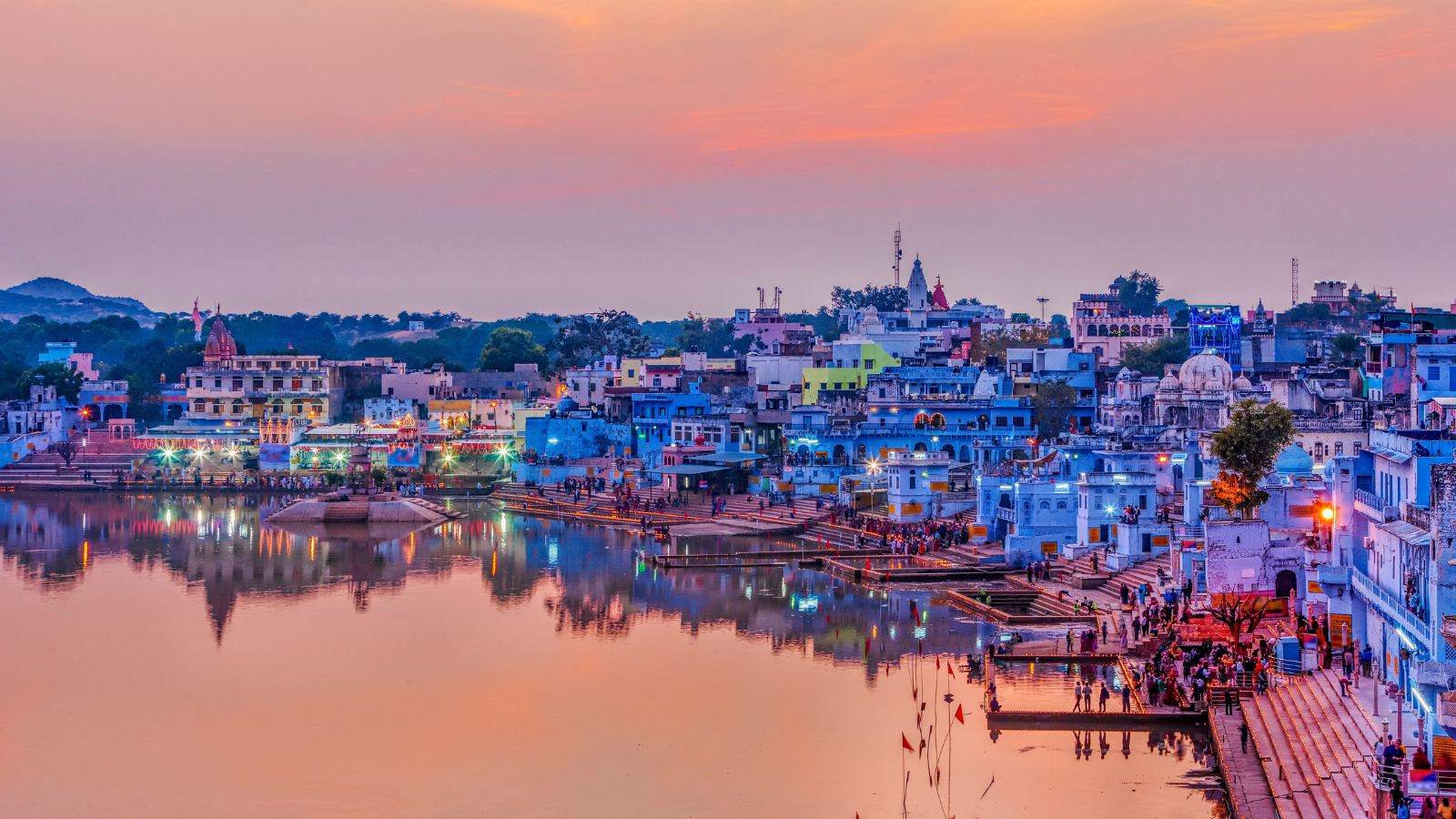 Sacred for the Hindus, Pushkar Lake in Rajasthan is also one of the most beautiful lakes in India. But if you're wondering about the story of Pushkar Lake, it's quite interesting. It is described as the Tirtha-Guru (Thirtha Raj)– the perceptor of pilgrimage sites related to a water-body in the Hindu scriptures. According to Hindu mythology, the lake is related to the creator-god Brahma, whose most prominent temple stands in Pushkar. Naturally, you'll find other smaller temples around the lake and the atmosphere here is quite spiritual and peaceful. You must visit the lake during The Pushkar Camel Fair to get the best experience.
9. Gurudongmar Lake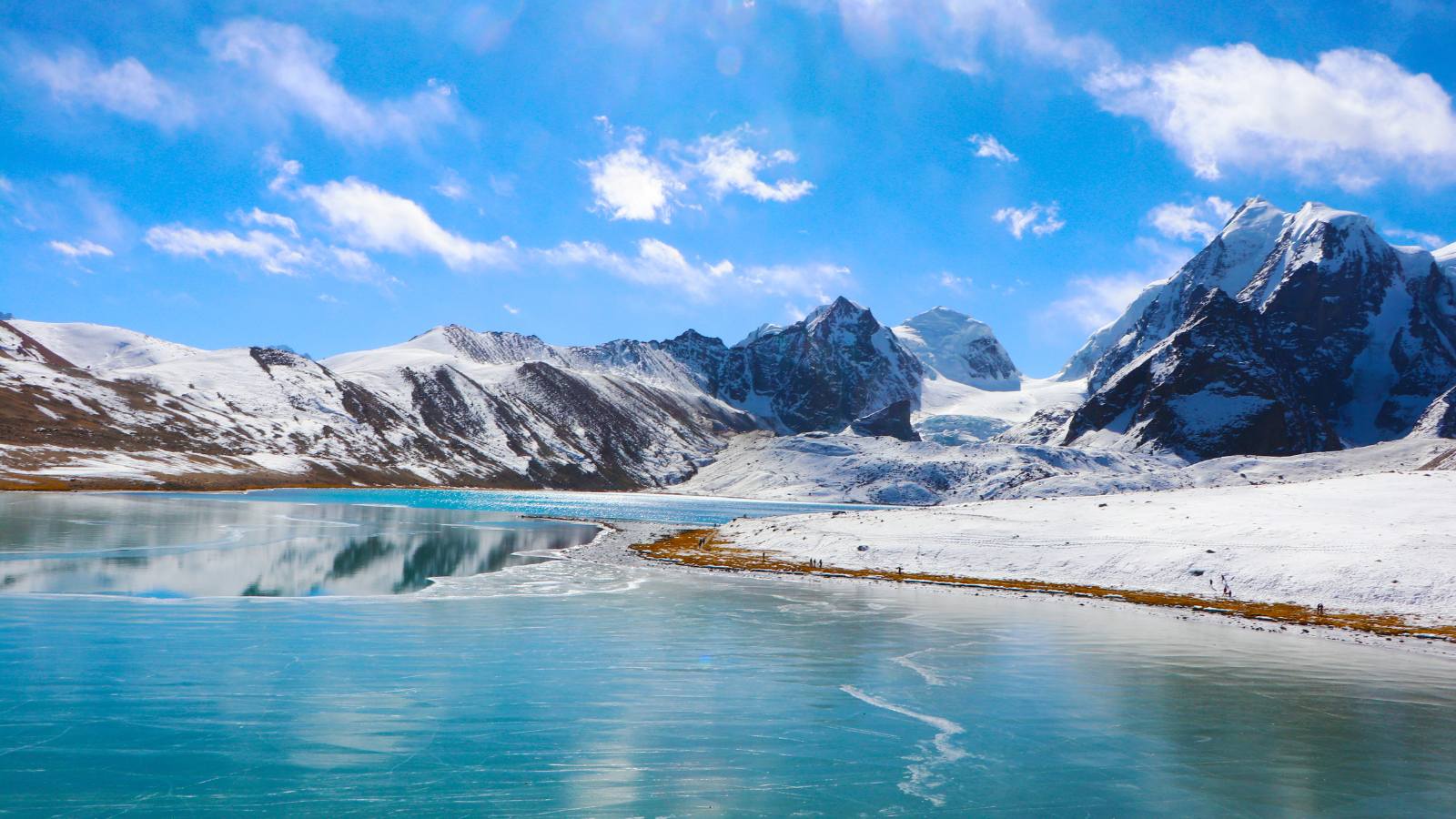 The highest lake in the world naturally is one of the most beautiful lakes in India. Gurudongmar Lake is a high-altitude lake in Sikkim, and thanks to the snow-capped mountains around, you're guaranteed beautiful views. The lake gets its name because of Guru Padmasambhava—also known as Guru Rinpoche—founder of Tibetan Buddhism, who visited in the 8th century. Buddhists, Sikhs and Hindus consider the lake sacred and you'll even find prayer flags around. The best time to visit the lake is between April to June as the weather is bearable and you can brave your way through.
10. Nainital Lake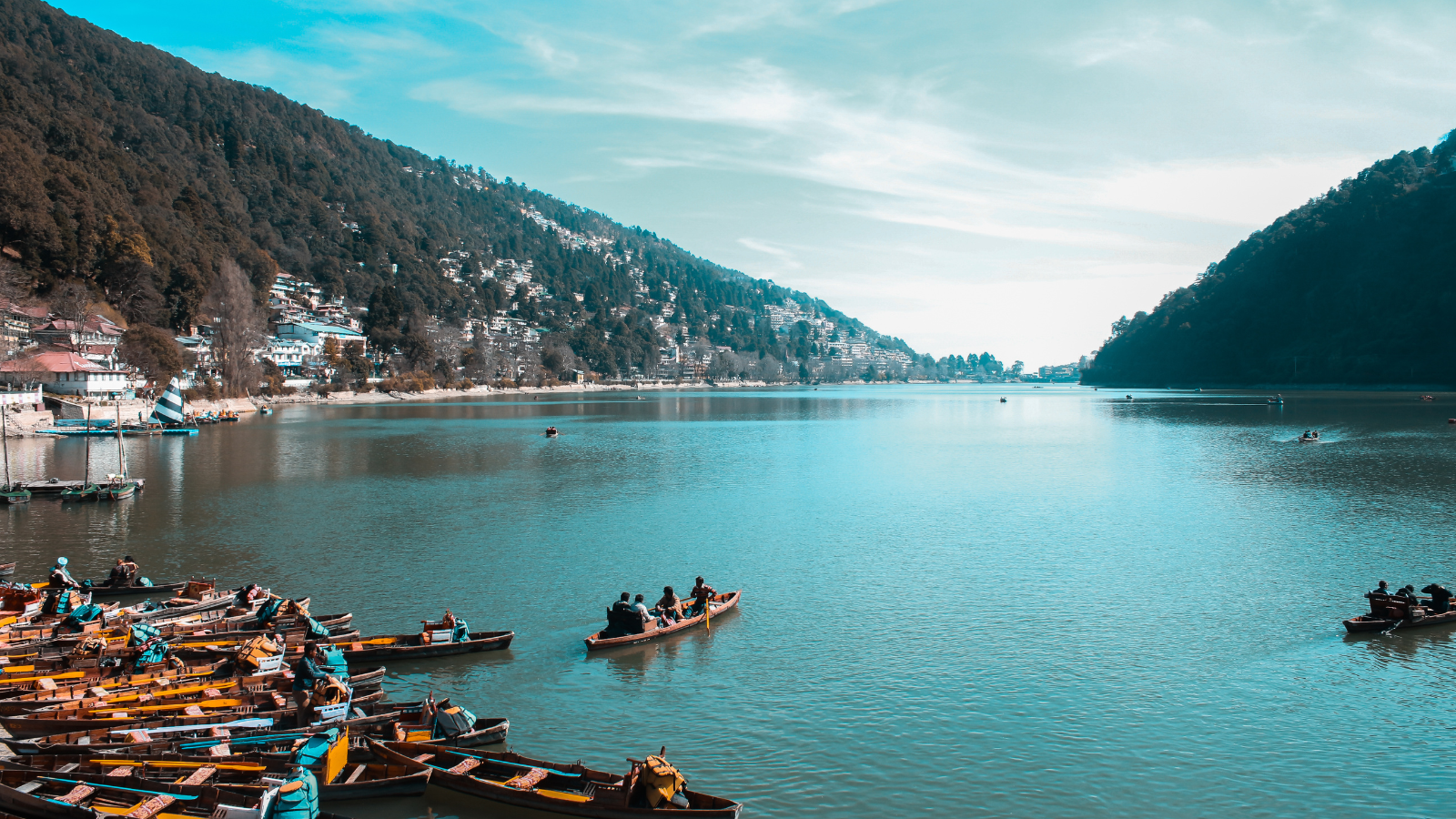 Nainital Lake, also called Naini Lake, is a well-known tourist destination in Uttarakhand. But what makes it worthy of being on a list of the most beautiful lakes in India is its surroundings. Sitting in the midst of mountains, this lake in Uttarakhand was formed due to tectonic movements and over the years has become commercial. You can paddle boat, kayak, and enjoy the serenity here. And, enjoy the gorgeous views from the lakeside restaurants and cafes that dote the streets. The landscape makes for a beautiful view that's best enjoyed between March to June.
India may not be a land of lakes, but there are several that are worth a visit. Whether you want to enjoy a boat ride or simply sit lakeside and enjoy the views, these lakes are definitely worth visiting. 
Photo: Shutterstock