If water is your element, Finland is the place to be. About 9.4% of this Nordic country is covered by lakes, and it has some of the purest water in the world. It is no wonder that the Finnish way of life revolves around water bodies—from swimming to ice-skating, and everything in between. Here's how to make the most of it.
Fresh off the boat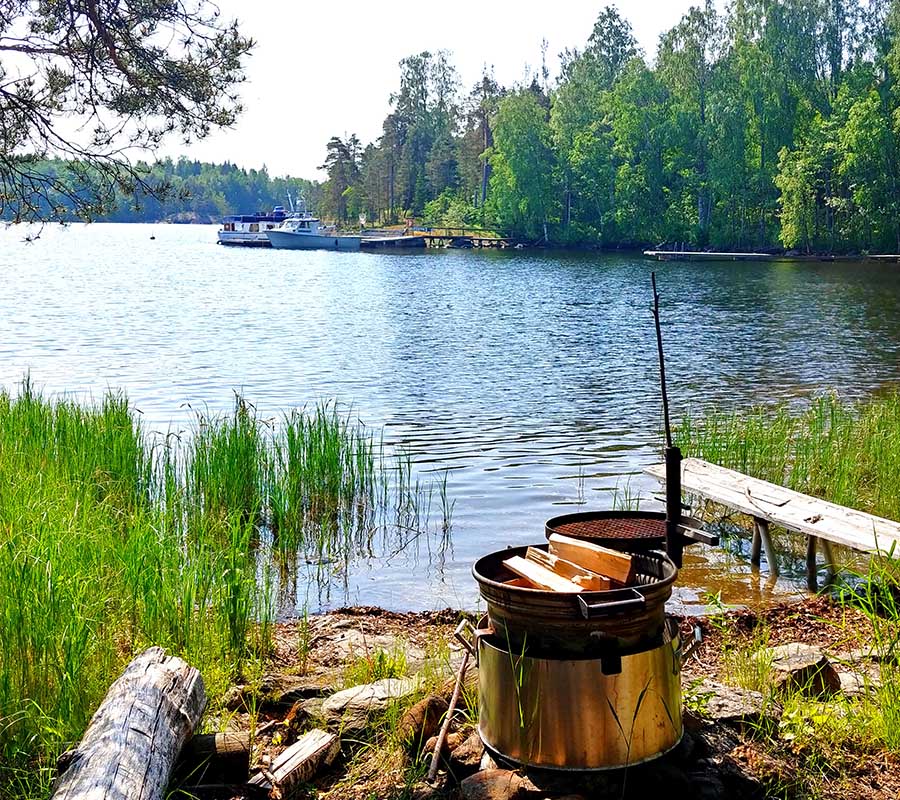 Lake Saimaa is the largest lake in Finland and the fourth largest natural freshwater lake in Europe. It is spread over 4,400 sq. km and has approximately 14,000 islands dotting it. A great way to experience the lake is to take a private boat tour with Taiga Saimaa. After cruising the clear blue waters, the boat halts at one of the islands, where you can go trekking or foraging for berries and wild mushrooms. My favourite part was devouring some hot-off-the-griddle pancakes with foraged berries by the lakeside. Another fun way to enjoy the lake is to float on it! Hossukan Helmi is a sauna and experience centre on Lake Saimaa where you don a bright red dry suit and enjoy a relaxing time floating in the placid lake waters.
Mystic river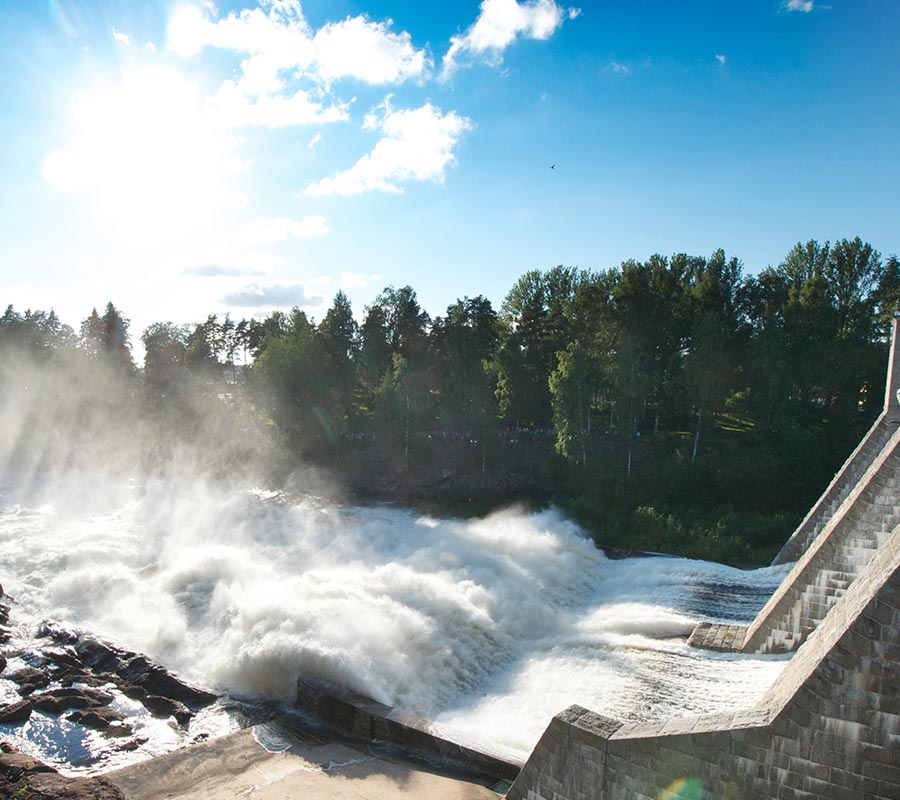 The Vuoksi River runs from Lake Saimaa all the way to Lake Ladoga in Russia. One of the most important attractions on this river is the Imatrankoski(Imatra Rapids), which have been enthralling locals and tourists since the late 18th century. After the creation of a major dam in 1929, the rapids were naturally blocked but are unleashed every summer in a spectacular show. For 20 minutes, the free-flowing rapids put up an impressive performance, often to background music. The Art Nouveau castle-like hotel Scandic Imatran Valtionhotelli is located right by the rapids and is an ideal base if you plan to visit. Apart from the rapids, the tiny town of Imatra offers hiking and trekking opportunities. You can even rent equipment and go fishing at the nearby Vuoksi Fishing Park. While in Imatra, try the Karelian pastry, a baked rye or wheat pastry with rice, millet, or barley filling. These are available at most restaurants and cafes; I recommend Rimpsu-Reetta for their innovative take on the pastry with fillings like tomato and mozzarella, beetroot and goat's cheese, smoked reindeer, etc.
Holding fort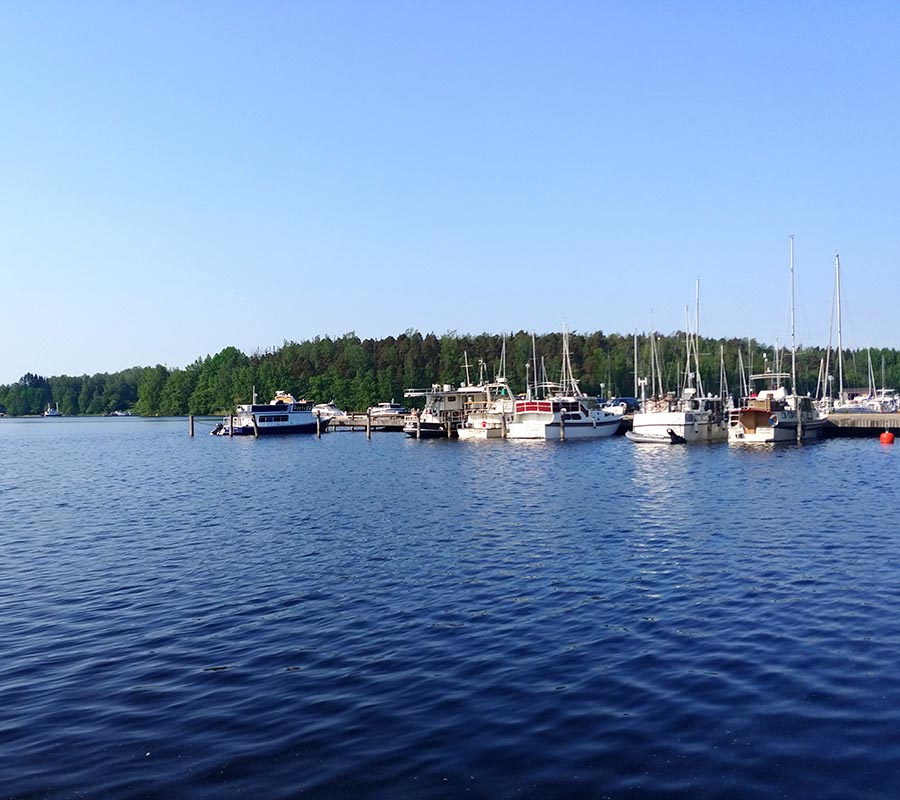 A 30-minute drive from Imatra will bring you to the picturesque town of Lappeenranta. The main attraction here is the 18th-century Lappeenranta Fortress complex, formerly part of Finland's defense arsenal. Explore this living fortress dotted with colourful 19th-century wooden houses, cafes, and shops, not to mention an impressive Orthodox Church dating to the 1770s. Later, rent a kayak or boat and spend some time cruising on Lake Saimaa. If you prefer to take it easy, hop aboard M/S Camilla for a leisurely spin around the lake, complete with drinks and lunch on board.
Colour therapy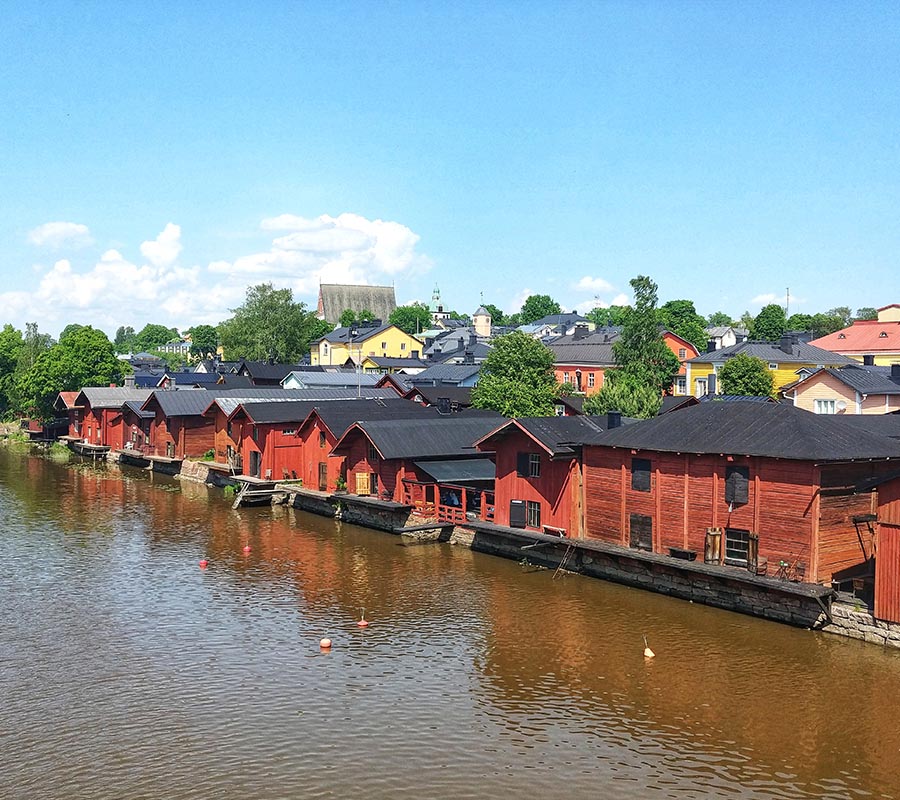 On the banks of Porvoonjoki (Porvoo River) stands the picturesque medieval town of Porvoo. Nearly 800 years old, this is Finland's second-oldest town and a popular day trip from Helsinki (50km). Its location on the river made Porvoo an important trading post, which is why its riverfront is lined with rust-red wooden warehouses. These were once used to store goods like wine, coffee, spices, tobacco, etc. which were then sent off to different destinations in Europe. The striking red colour came about when Sweden's King Gustav III visited Porvoo in the 1700s. Today, the warehouses have been restored and are private homes or artist studios or cafes and restaurants.
I loved wandering about the Old Town with its cobbled streets (many with a steep incline) flanked by colourful wooden houses in red, yellow, green, or blue. Drop by at the 14th-century Porvoo Cathedral, which has been at the receiving end of fires at least five times. Porvoo is also a very arty town and has several art galleries, museums, and boutiques offering artisanal handmade products like clothes, jewellery, home décor, etc. I also recommend trying the Runeberg cake, a rum-laced almond pastry topped with a dollop of raspberry jam surrounded by a ring of frosted icing. The cake is named after the Finnish poet Johan Ludvig Runeberg who was partial to this cake supposedly created by his wife Fredrika.
Sauna central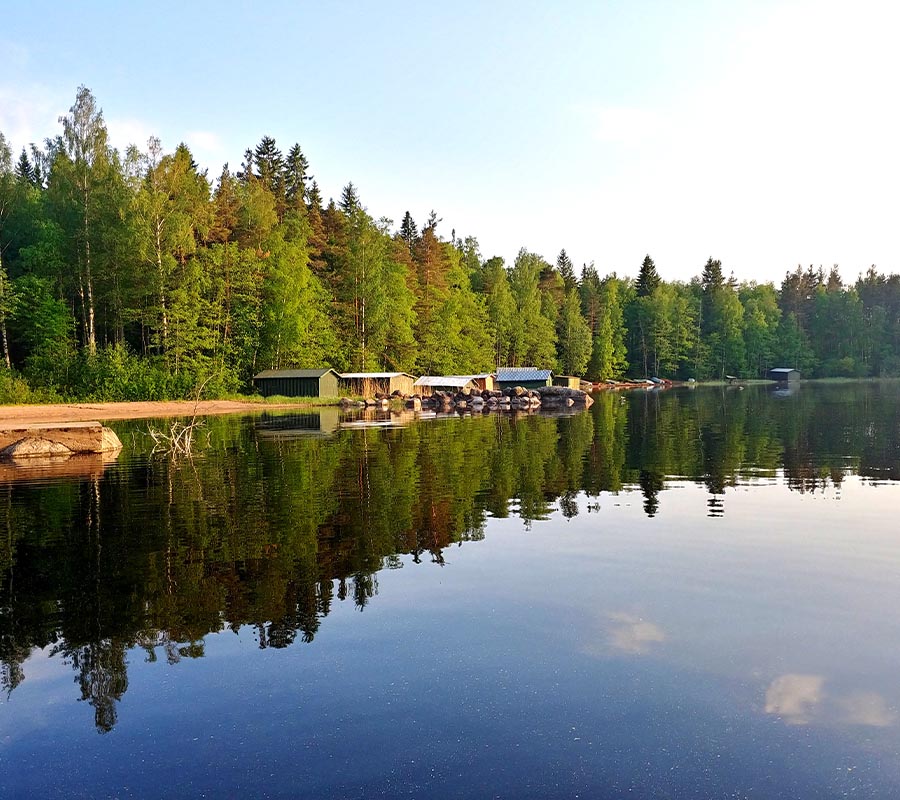 Sauna is a way of life in Finland—for a country of 5.5 million people, there are more than 3 million saunas! They are obviously a necessity in the long, cold Finnish winter, but the Finns go to the sauna even in summer. If you plan to join them, keep in mind that they sauna in the nude, but it is perfectly acceptable to wear a towel (some saunas allow swimsuits as well). Men and women visit the sauna separately unless they are family members. Remember to shower before entering the sauna. You will sweat quite a bit so stay hydrated by drinking lots of water (or beer or cider if you want to 'drink like a local'). Once you have worked up a good sweat, take a dip in a cold pool or jump into the lake or sea if the sauna has access to it. Lake Saimaa has several sauna options—I absolutely loved the one at Hossukan Helmi, which comes with an outdoor hot tub. For families, the saunas at Holiday Club Saimaa are ideal, while in Porvoo, the spa at Haikko Manor is quite a treat.
For information on attractions, activities, and accommodation in the Lake Saimaa region, visit Go Saimaa.
Finnair flies direct from Delhi to Helsinki four times a week, and will launch three weekly direct flights from Mumbai to Helsinki in July 2022. For information on attractions, activities, and accommodation in the Lake Saimaa region, visit Go Saimaa.
 
Photo: Shutterstock; Visit Finland; Prachi Joshi