It was late June and my train from Paris had just pulled into Bordeaux. Peter Carrington (the owner of Saint Louis Barge) met me at the station, and we drove off to Le Mas-d'Agenais—a small commune on the Canal de Garonne where the barge was docked. As I sipped on a glass of champagne, I took in the placid canal waters and the soothing blue-and-white colours of the barge—I was ready to go cruising.
Suite life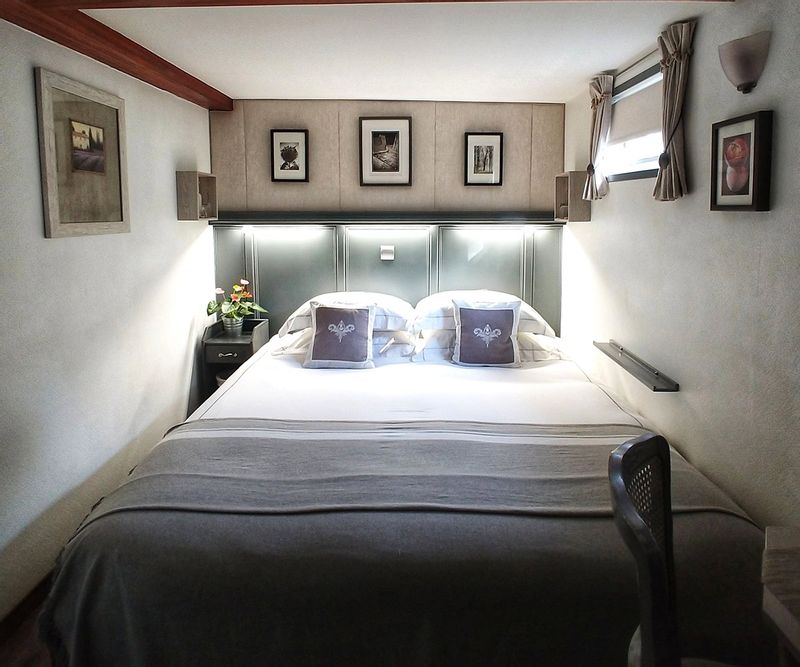 Barges once traversed Europe's extensive network of rivers and canals, transporting cargo from port to port. They have now resurrected themselves into floating boutique hotels that offer unique experiences coupled with top-notch service. Saint Louis is helmed by Peter's wife Wendy, who is one of the very few women captains on France's canals.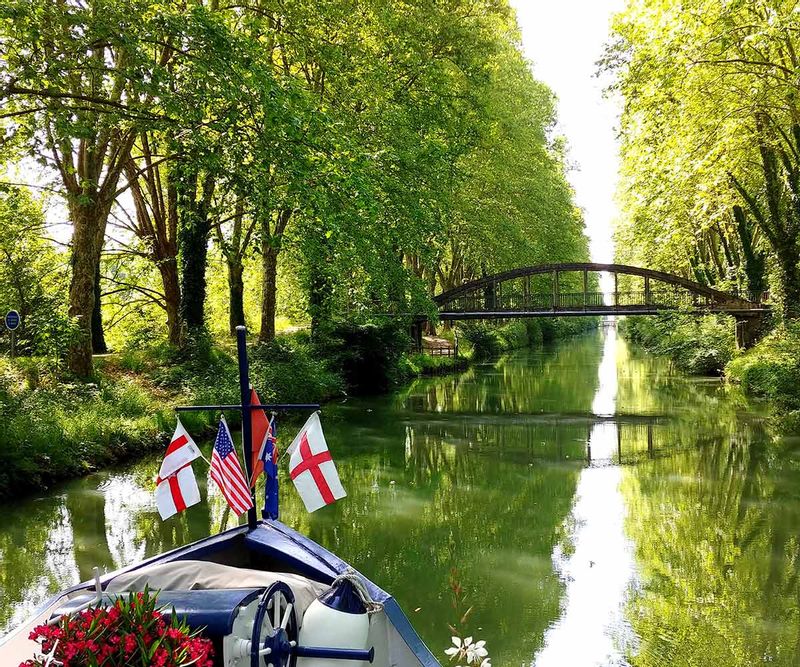 Unlike large cruise ships, barges offer a more intimate experience; Saint Louis is compact with just three en-suite cabins. The ambience is very French chic—the walls, furnishing, and cabinets are in various shades of grey and cream with stone-blue accents here and there. The salon is cosy with comfortable couches and a gorgeous bookcase, while a large polished-wood bar dominates one end of it. My double room had a queen bed and sumptuous white-and-grey linen. The level of detailing amazed me, whether it was the canal-shaped faucet in my washbasin or the sprig of lavender on my pillow at turndown.
Curated experiences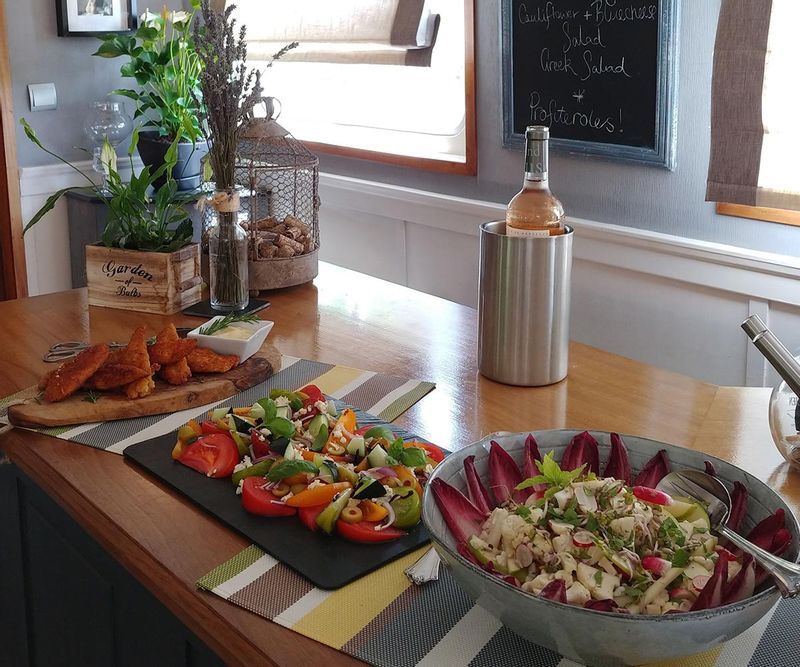 When I was not lazing in my (air-conditioned) room, I was up on the deck on a sun lounger watching the bucolic French countryside go by. Every now and then, we stopped to make shore excursions and explore some of the towns—like Le Mas-d'Agenais with its 17th-century market square built with timber recycled from a nearby château. Quite unexpectedly, inside the town's church hangs an original Rembrandt painting of Christ on the Cross. We visited the bastide (fortified town) of Vianne with 13th-century walls and gates, and Sérignac with stone houses and pastel shutters.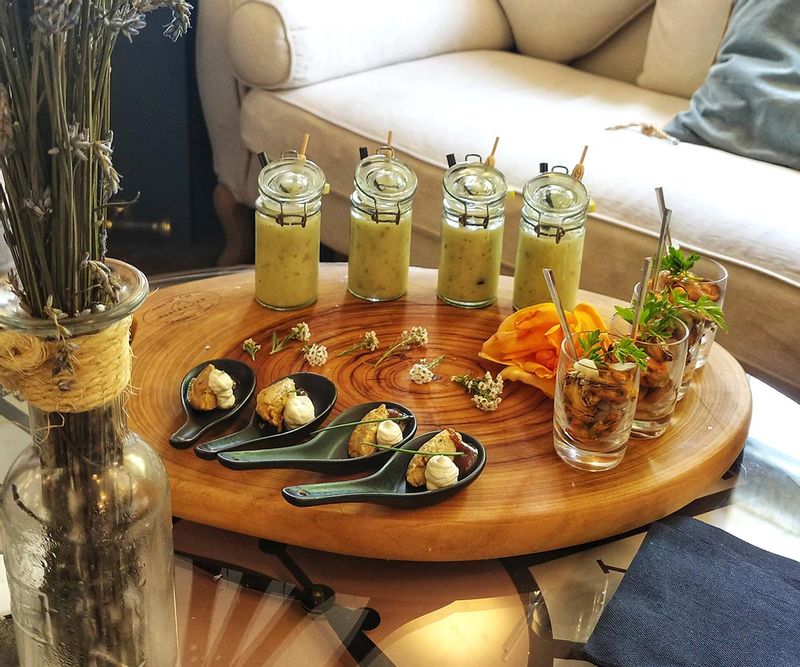 As Wendy expertly steered the barge on the Canal de Garonne, one of the bridges across the canal reminded me of a Monet painting. The next day I visited Latour-Marliac, a remarkable garden created in 1875 by Joseph Bory Latour-Marliac in the village of Temple-sur-Lot. His hybrid water lilies—ranging from pale yellow to bright fuchsia and deep red—caught Monet's eye and he bought several to build his own water-lily garden in Giverny.
Latour-Marliac covers nearly three hectares with dozens of pools, manicured gardens, a lake, and even a waterfall. As I wandered its grounds, I came across a small wooden bridge spanning a pond chock-a-block with lily pads. Was this the bridge that inspired Monet? We'll never know, but it certainly presented a pretty picture.
Wine country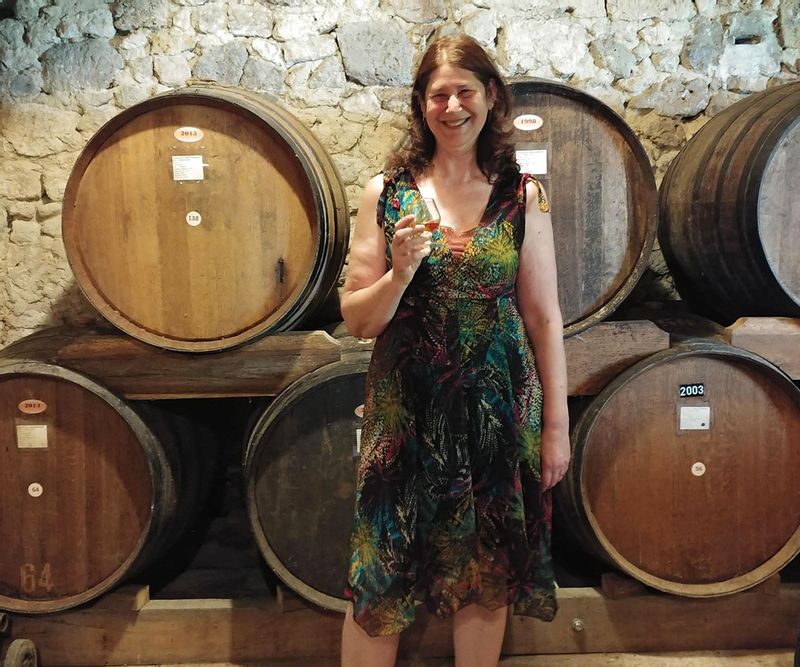 Bordeaux is one of the main wine-producing regions of France and the cruise includes a visit to Saint-Émilion, a medieval town of narrow cobbled streets, golden-hued limestone houses, and a 12th-century church. The surrounding rolling vineyards produce full-bodied deep-red Bordeaux wines.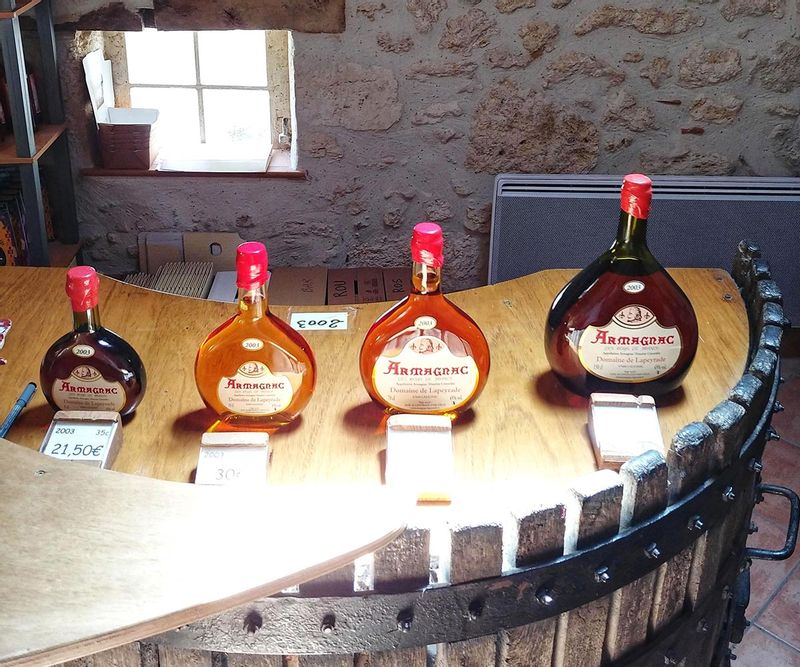 The cruise also includes a private visit to Château d'Arche in Sauternes, one of the top producers of the eponymous sweet French wine. Then there's Armagnac, a brandy distilled from wine made from local Ugni Blanc grapes in Gascony. We visited Domaine de Lapeyrade, where the third-generation owner Brigitte Lascombes explained how the brandy is distilled and then aged in oak barrels. We tasted a 2008 and a 2003 Armagnac (vintage is determined by the grape harvest)—the older brandy was a lovely mellow drink compared to the younger one that was more spirited. I also tasted Armagnac from my birth year—no, I'm not telling which year; suffice to say it was a rich golden-amber drink with luscious honey and caramel notes.
Gourmet gorging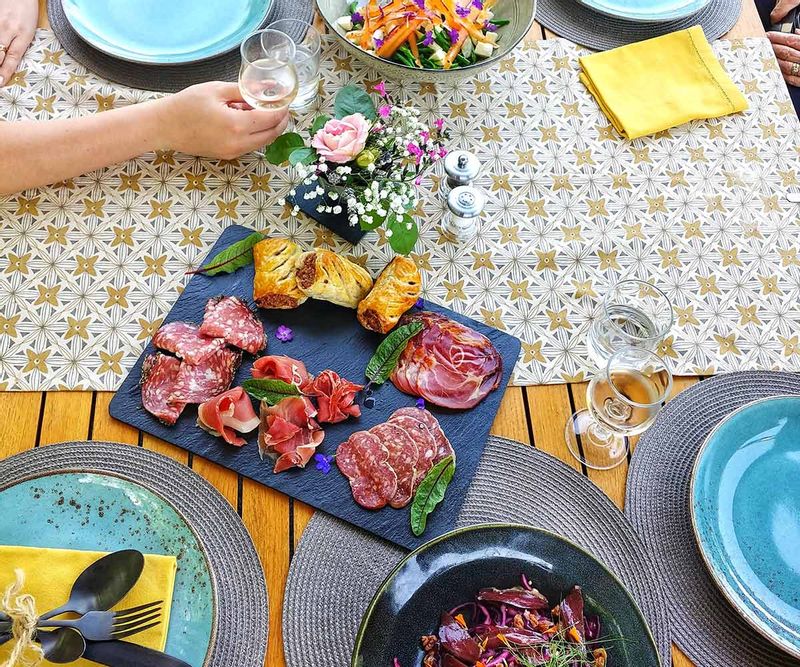 Meals on Saint Louis were a gourmand's delight. Breakfast was fresh baguettes and pain au chocolat from the local boulangerie wherever we were docked, along with fresh fruits, juice, tea/coffee, and cheese. On one breezy afternoon, we had lunch on the deck—colourful salads, assorted cold cuts, and cooling desserts, all washed down with a chilled local rosé. Dinners were more elaborate with a multi-course menu, a cheeseboard, and wine pairing. Our French-inspired meals included moules marinière (mussels in garlic and wine), chicken goujons (crumbed chicken which is deep-fried), foie gras, and escargots (snails) with garlic and parsley.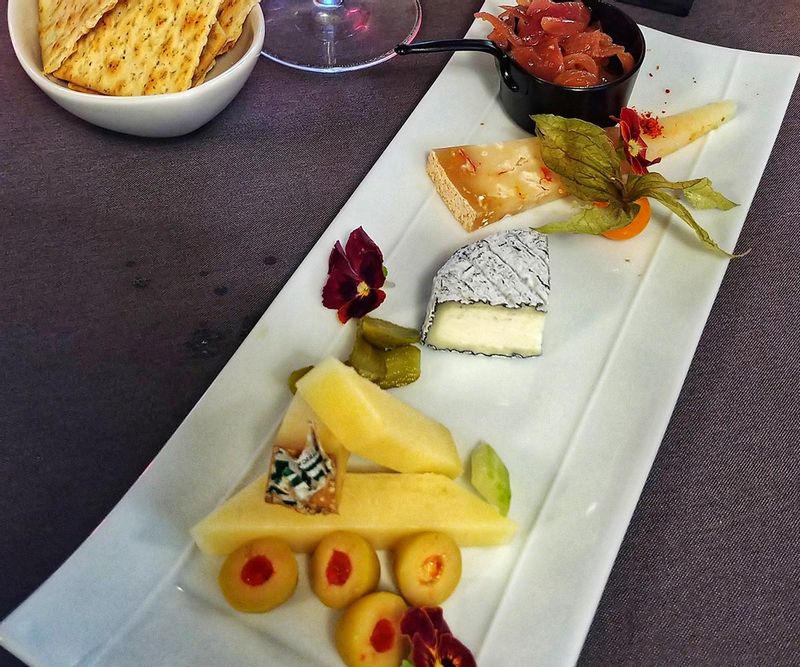 The languid pace of the barge, the pastoral charms of Bordeaux countryside, and the excellent food and wine were a lesson in the French art de vivre—the art of living. I could get used to it. 
Getting there
Bordeaux is 585 km southwest of Paris and can be reached by flight in an hour or by train in less than three hours. Saint Louis is available for private group rentals (six persons maximum) on select dates from May to October 2022; details here. 
---
Photo: Shutterstock and Prachi Joshi