Puri in Odisha is synonymous with the words 'divine' and 'sacred'. After all, the coastal city is home to some of the most pristine temples in the country, including the Sri Jagannath Temple, which is a part of the Char Dham pilgrimage sites. The Jagannath Temple is one of the most famous tourist attractions in Puri, and many devotees visit the temple every year.
Puri is part of Odisha's golden triangle, which also includes Konark and Bhubaneshwar. These cities are known for their rich heritage and culture, attracting tourists from across the globe. So, if you're in the city to visit the Sri Jagannath Temple, don't miss out on the other best places to visit in Puri. Here's a list of some of the most popular Puri tourist spots.
1. Sri Jagannath Temple and other temples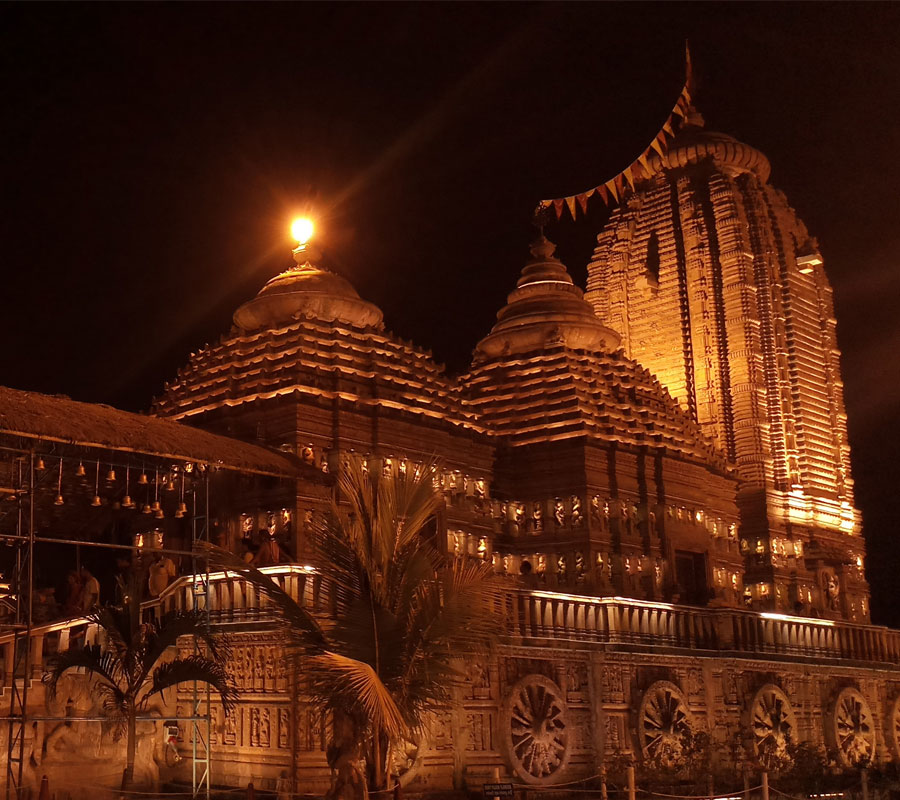 Sri Jagannath Temple is one of the oldest temples in Puri. It is dedicated to Lord Jagannath, a reincarnation of Lord Vishnu, and attracts many devotees throughout the year. The temple was constructed by the famous King Ananda Verman Chodaganga Dev. Its majestic architecture and intricate details are known to leave visitors spellbound. Besides the Jagannath Temple, there are many other temples to visit in Puri. Some of the most famous temples are Markandeshwar Temple, Loknath Temple and Lakshmi Temple.
2. Chilika Lake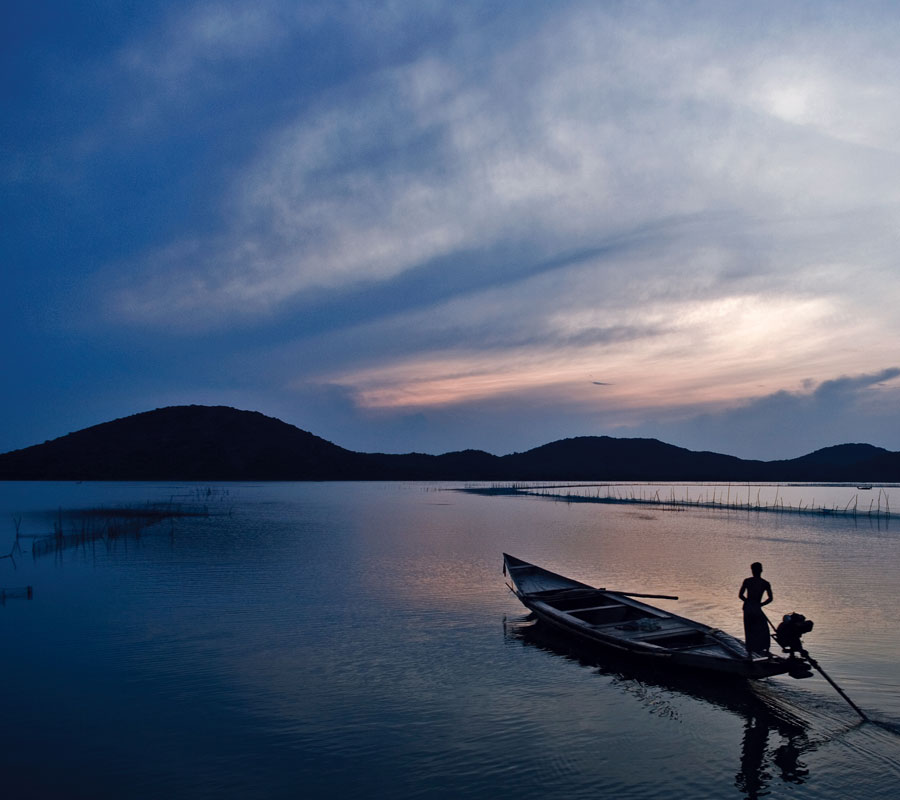 Chilika Lake is the largest saltwater lagoon in Asia. It is also the second-largest coastal lagoon in the world. It stretches across three districts — Puri, Ganjam and Khordha — of Odisha. Chilika Lake is one of the most popular tourist places near Puri, and it takes about 90 minutes to reach there by road. Besides taking in the lake's natural beauty, you can also indulge in activities like bird watching, boating and fishing when you visit Chilika Lake.
3. Atharnala Bridge 
This magnificent bridge stretches across 85 meters and features 18 arches ranging from 7 to 16 feet. Apart from its historic architecture, the bridge also offers a mesmerising view of the Jagannath Temple, making it a popular picnic spot for locals and tourists alike. The Atharnala Bridge is frequently decorated with flowers and lights, so don't forget to visit this famous spot in Puri.  
4. Narendra Tank 
Constructed in the 15th century, Narendra Tank is one of the largest in Odisha. Given its holy significance, the tank is surrounded by many temples of different sizes. Right in the middle of Narendra Tank is a small island on which sits the Chandana Mandapa temple.
5. Raghurajpur 
Raghurajpur is another famous place to visit near Puri. About 20 minutes by road, the village is home to heritage arts and crafts. It is the best place to visit near Puri if you want to shop for indigenous goods made by local artisans. You will certainly take back many souvenirs from here. The village is also famous because it's the only place where the traditional decorations for Lord Jagannath's throne are made. You will also find some excellent wooden and stoned-embedded artworks in Raghurajpur.
6. Puri Beach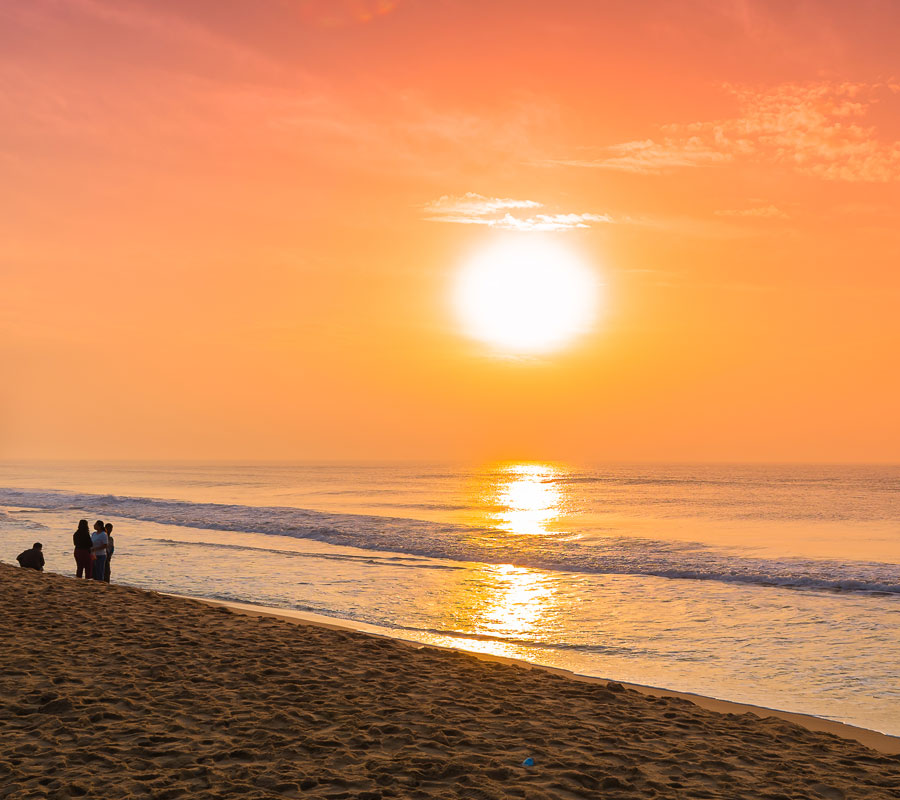 Puri Beach or Golden Beach is a paradise famous for its golden sand. Located on India's east coast, the beach offers breathtaking views of the Bay of Bengal. Situated close to the Jagannath Temple, it is the perfect picnic spot for family and friends to spend their weekends.
7. Pipili
About 40 minutes by road, Pipili is a popular tourist place near Puri. Like Raghurajpur, Pipili too attracts tourists for its exquisite handicrafts. You won't be able to resist the souvenirs which feature detailed and intricate embroidery work in vibrant colours. You will find unique and indigenous items like cloth lamps, handbags and footwear in Pipili.
8. Sudarshan Crafts Museum 
The arts and crafts of Puri have kept the city's ancient heritage and culture alive. The Sudarshan Crafts Museum is a one-stop to look at the various works of the local artisans. The museum offers the perfect platform for local artists to showcase their work to the world.
9. Nalbana Bird Sanctuary
Nalbana Bird Sanctuary or Nalabana Island is another famous place to visit near Puri. Spread across a vast land, it is known for its large green spaces that thousands of migratory birds visit during the winter. More than 181 varieties of birds are known to visit the sanctuary seasonally. While ideal for birdwatchers, the sight will leave any tourist mesmerised.
The coastal city of Puri may have gained its worldwide recognition due to the Jagannath Temple, but the city has a lot more to offer. It treats tourists to the finest history, culture, architecture and nature. These are some of the best places to visit when you're in Puri that perfectly imbibe the state's culture and heritage. So, if you're visiting Puri, add these hotspots to your itinerary. 
Photo: Shutterstock