Whether you go to the gym or not, you can still try social media's latest beauty trend 'gym lips' - and no, this is not a technique to recreate post-gym lips. With the online trend cycle constantly churning, gym lips seem to have skyrocketed and is a favourite among beauty enthusiasts because of the technique to make the lips look naturally fuller, making the tactical use of make-up without opting for injectables and fillers.
What makes gym lips another internet favourite trend?
"It is gaining popularity because many people are now opting for the minimalist way of dressing - this includes their faces. So naturally, people would be jumping on a trend that helps you achieve that, including me," makeup artist Nikhar Jivani shares, who has dolled up celebrities like Lisa Mishra, Gabriella Demetriades and others.
First coined by New York-based makeup artist Kelli Anne Sewell with over 183K followers on Instagram, the result of this trend is undetectably natural pouty lips. Her process involved slightly overlining the lips with a liner close to the natural lip colour before filling them all in and then, layering them with a nourishing lip treatment. For a believably plumped look, her overlining barely touched her lips' natural borders. The most challenging part of this entire process is finding the perfect liner colour.
But is it essentially reserved for wearing in gyms? Not at all! Think of this trend as your go-to lip look for anywhere you go or anytime you want to look put together but feel like a full-on colour would be too much. "Gym lips are for those days where you want fuller lips but keep things subtle. It is so casual that you can wear it anytime you want, even when going out to get groceries and still look au-naturel!" Nikhar tells.
How to achieve gym lips?
This new makeup trend is super easy to create and is absolutely time-saving. It all depends upon finding the liner closer to your natural lip shade and moisturising lip treatment that works best for you. Chances are you already have them.
The most crucial step to achieving gym lips is to find a lip liner that matches your skin tone on the lips. "Just like wearing tinted moisturiser, you cannot tell whether someone's flawless skin is natural or if they have applied something to enhance it. Similarly, you have to choose a lip liner alike to your skin colour and overline your lips entirely. Some people love to only overline the cupid's bow, however, in this case, the goal is to achieve a natural-looking lip; overlining just the cupid's bow will show the disconnect," advises Nikhar.
The second step involves finding a nourishing lip treatment, mostly a glossy, not coloured one to top it with, "Next, fill the whole of your lips as you would if you were to wear lipstick with the lip liner, so the colour stays consistent. Then, layer a nourishing lip treatment, ideally, one with a bit of gloss over the top for a hydrated, plumped effect that looks natural."
Since the trend is crucially based on creating hydrated plump lips, the key is to look for a creamy or hydrating lip liner, she suggests, "It will be a massive plus if you find one with a hyaluronic acid ingredient. It will draw all the moisture from the environment to the lips to make them look plump."
However matte-lip liners are a complete no-no for achieving gym lips. "Because if you apply lip balm over a matte lip liner, you will end up seeing the colour on your lips separating. It is vital to keep the type of product consistent overall," Nikhar warns.
Essential products to achieve gym lips
Now we know how important a lip liner that matches your exact lip colour and glossy lip treatment, be it a lip balm, oil or gloss, is mandatory to achieve this trend. Luckily, we have a guidebook of lip liners and lip oils already that will serve as a really fun way to play around with your gym lips look.
The best option for the perfectly hydrated and nourished look is a lip gloss, as it stays on longer, moisturises your lips, and looks glassy rather than gloopy. The lip gloss serves as a ticket to doing a 'clean girl aesthetic' reigning over the more full-glam approach to beauty, and gym lips is another example of that simplistic minimalism.
Best lip glosses for the gym lips look
Here are our favourite lip glosses that will naturally make your pout look fuller and your lips will thank you for the extra TLC.
1. See Me Shine Lip Gloss, Renee Cosmetics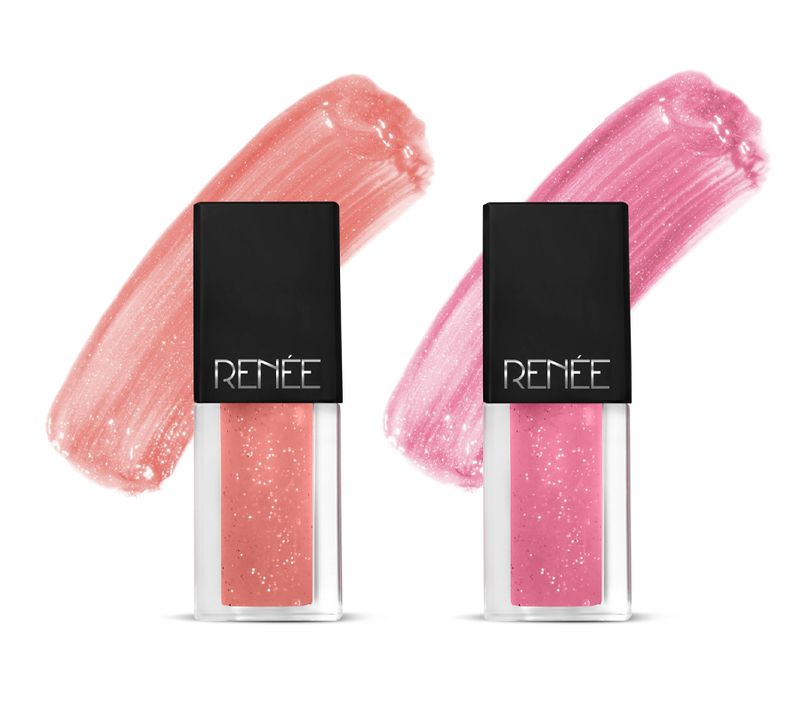 With a combination of jojoba oil, shea butter, vitamin E and castor oil, Renee Cosmetics' lip gloss collection is moisturising, hydrating and adds just the right amount of colourful shimmer to your lips. Further, the easy-glide and moisture-lock formula make sure that its application remains fuss-free and delivers a glowing, translucent sheen.
2. Wet Cherry Lip Gloss, Lime Creme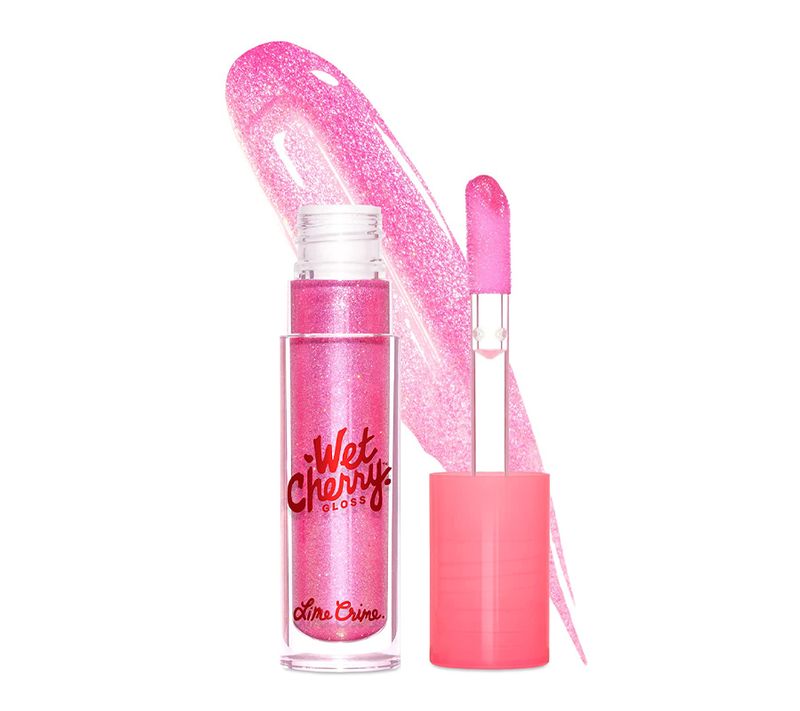 This cherry-scented lip gloss has a smooth texture, and its large applicator gives off a lot of shine. It gives off an effortless, glossy finish that glides easily over your pout creating a clean and high-shine finish.
3. 3D Hydra Lip Gloss, Kiko Milano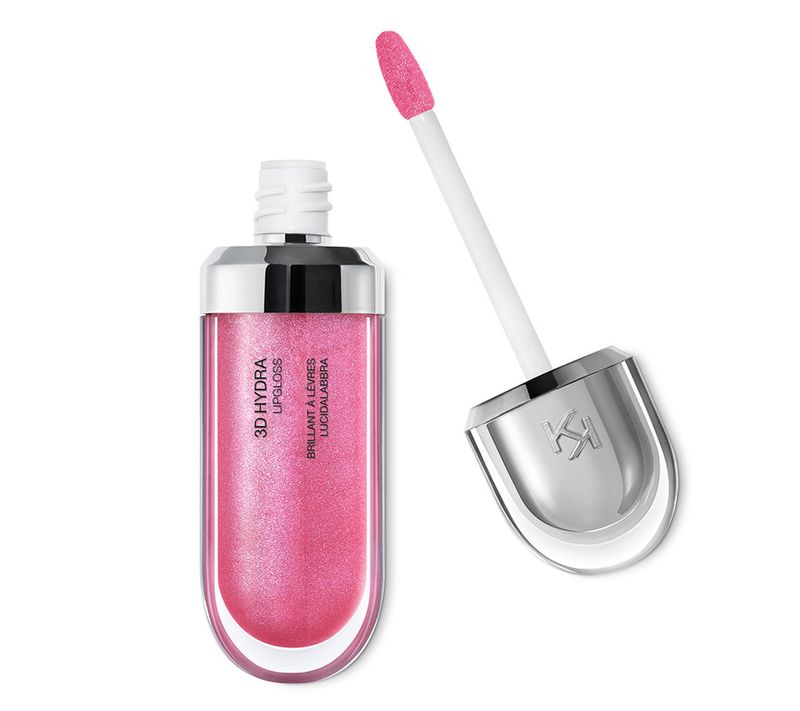 If you're looking for a softening lip gloss, this one feels wonderful on the lips and leaves them smooth and radiant. It has a buttery smooth texture that also feels hydrating on the lips.
4. Lip Lacquer, e.l.f Cosmetics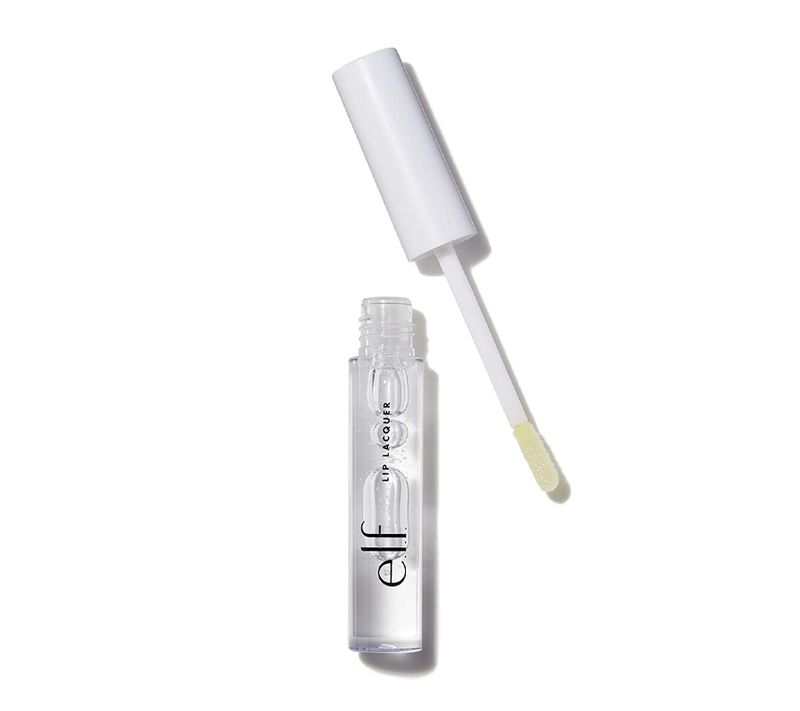 You don't have to break the bank to find a clear lip gloss that's shiny while also being non-sticky. This clear lip gloss is loaded with vitamin E for smooth, comfortable wear. Its long-lasting and subtle glossy finish makes it a worthy pick.
5. Collagen Lip Bath Gloss, Charlotte Tilbury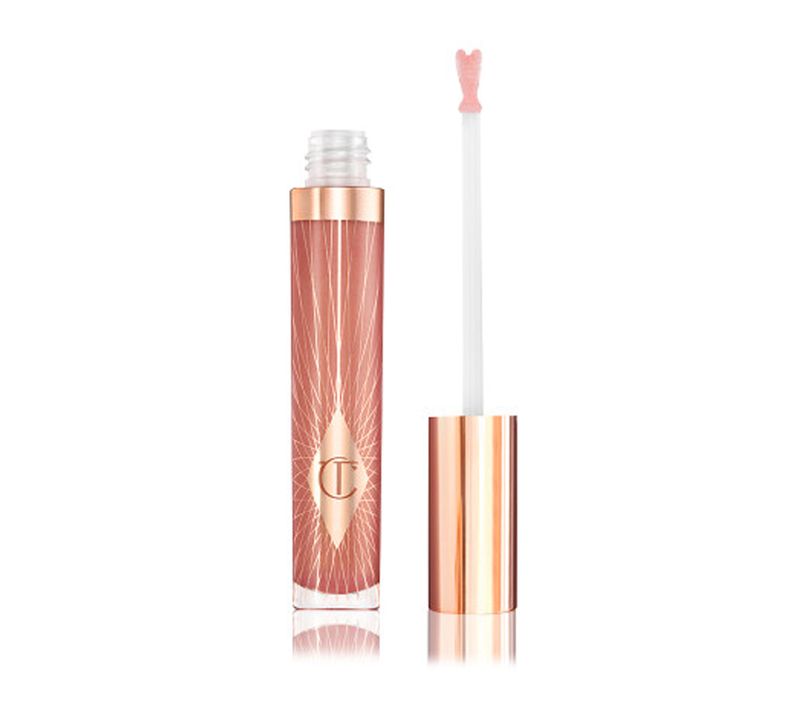 For plump lips without fillers, try this Charlotte Tilbury lip gloss. Featuring skin-friendly ingredients such as marine collagen, it promises to instantly increase your pout's volume with its plumping and smoothing effects.
6. Lipglass Lip Gloss, M.A.C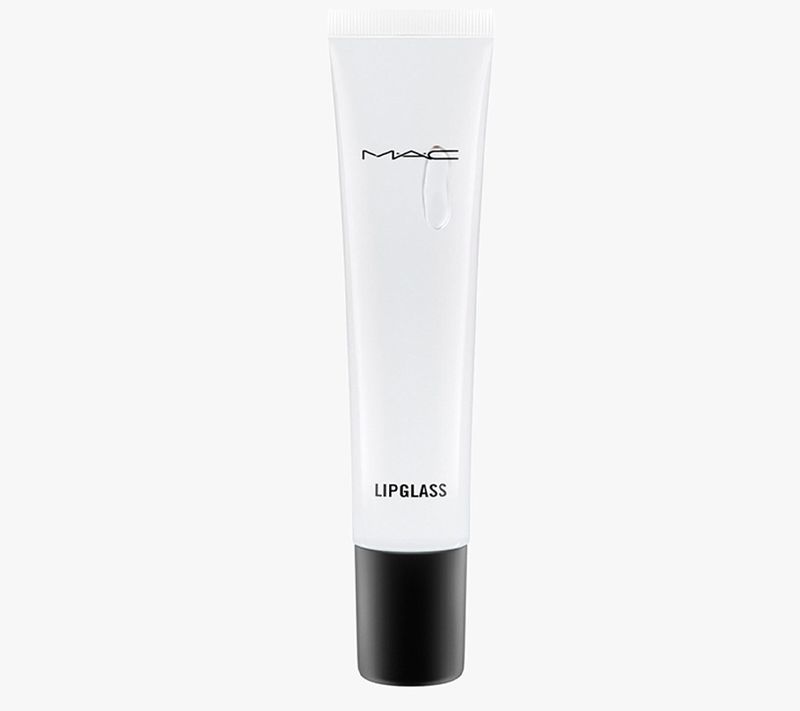 You cannot leave a list of the best lip glosses without including M.A.C's classic clear lip glosses. This clear lip gloss can be sticky in texture, but its ultra glass-like shine imparts a sticky finish too. The gloss has a slanted tip too that makes precise application easy.
7. Lip Maximizer Lip Gloss, Dior
The buttery, cashmere-like finish of the gloss and hyaluronic acid work to form a protective barrier on the lip's surface and ensure 24-hour hydration. It's also the texture, finish, and longevity that sets it apart from most lip glosses. Moreover, the gloss makes your lips feel nourished and smoothed.
8. Hi-Shine Lip Gloss, Manish Malhotra Beauty by Myglamm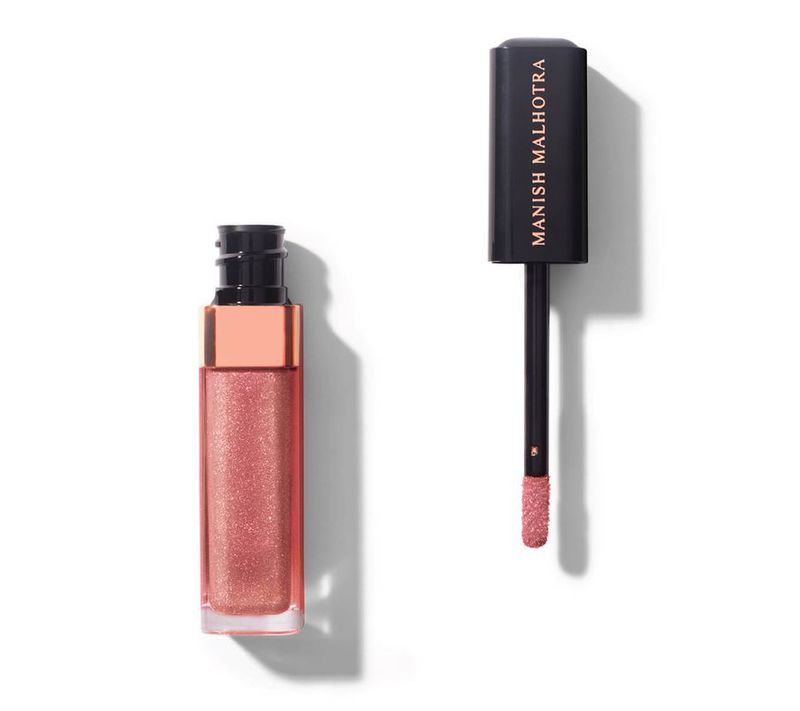 With shimmery pigments, this lip gloss gives you a high, glossy finish that lasts for hours. Apply it over lipstick or just straight onto lips to get a high, glossy finish.
9. Time To Shine Lip Gloss, SUGAR Cosmetics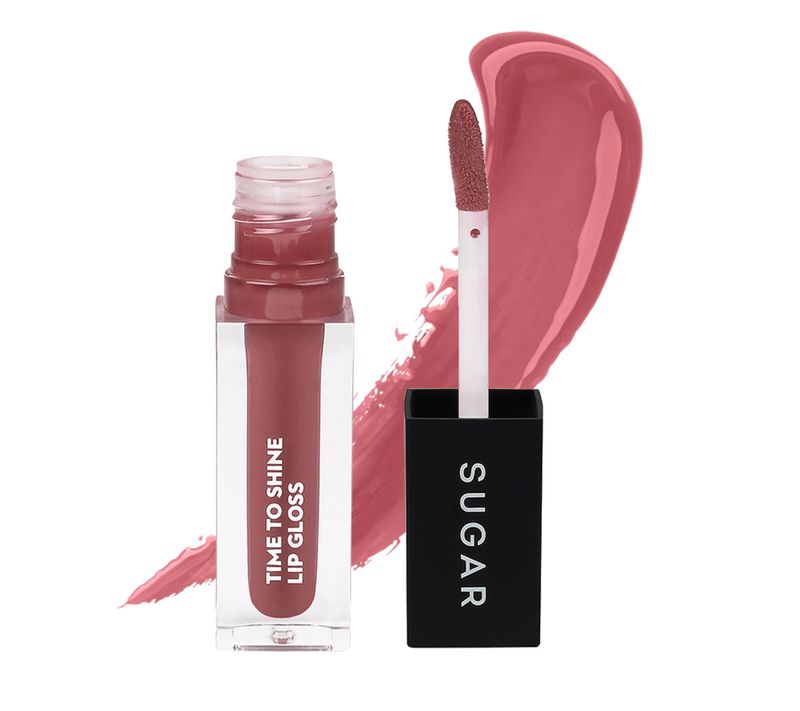 Enriched with jojoba oil, this lip gloss keeps lips nourished and shimmery looking. However, it only lasts for some hours, and you may have to reapply again. Considering the price, it performs well for a lip gloss.
10. Lust Lip Gloss, Pat McGrath Labs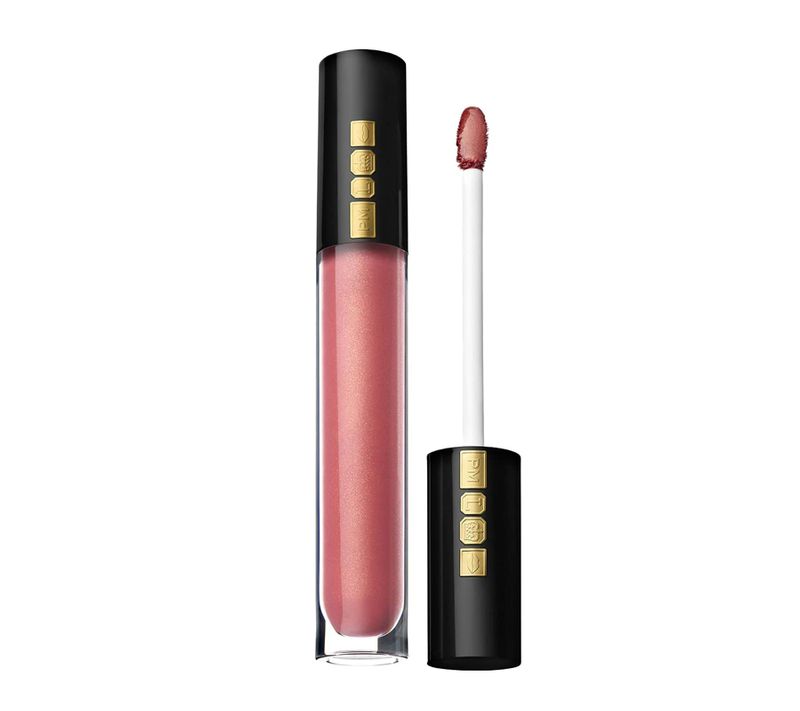 Those who love their lips looking extra glossy will love this option from Pat McGrath Labs. It provides a gorgeous high-shine finish, perfect for wearing alone or with your favourite bold eyeshadow look. When applied, it glides on effortlessly and ensures even coverage. Plus, its formula promises to add hydration, too.
11. Absolute Plump and Shine Lip Gloss, Lakme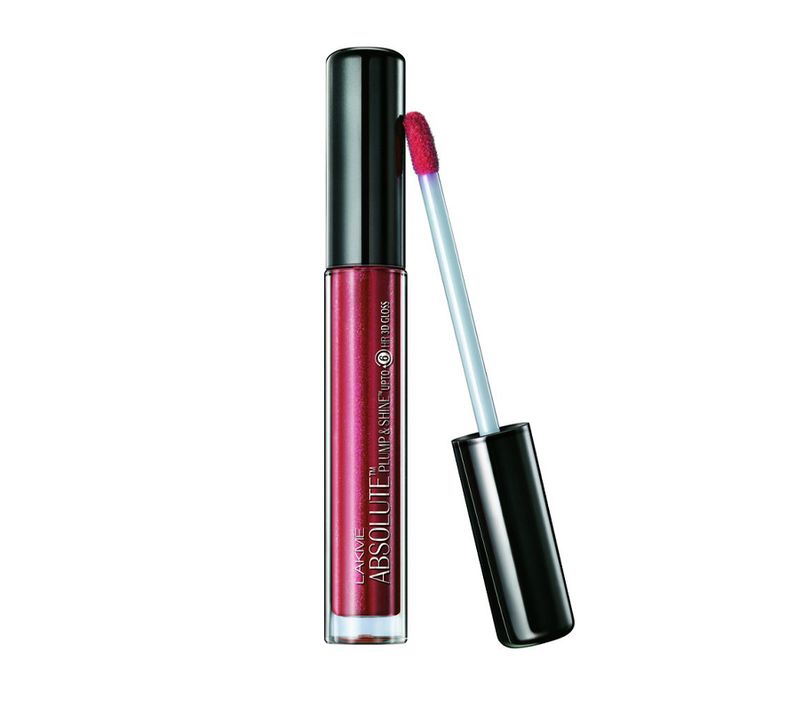 Another pocket-friendly lip gloss, this one from Lakme has a slight shimmer and one swap is good enough for application. It stays on for some good hours, but reapplying doesn't make your lips look tacky.
12. Glaws Lip Gloss, FAE Beauty
This old-fashioned-looking lip gloss has a rollerball pen applicator, but its ultra-glossy finish will make you want to keep it stashed in your makeup kit. Moreover, you can use it on your lids or cheeks too for a hydrating glow effect.
---
Photo: Instagram/Hailey Bieber; Shutterstock; Featured brands