With her big Bollywood debut on the way, actor Khushi Kapoor has been making headlines every now and then, especially for her nostalgia-driven makeup looks. In parallel, the actor's character in her upcoming movie, The Archies, is from the 1960s and embodies a vintage look with permed hair, rosy makeup, and of course, her signature over-lined lips. And it's no secret that lip liner was the tool used to create the illusion of fuller lips.  
Probably the most overlooked item in a makeup kit, lip liners are a worthy addition to your makeup routine. If you want to grant more fullness to your lips without paying for expensive treatments like lip fillers, then shaping and over-drawing with a lip liner is a great option.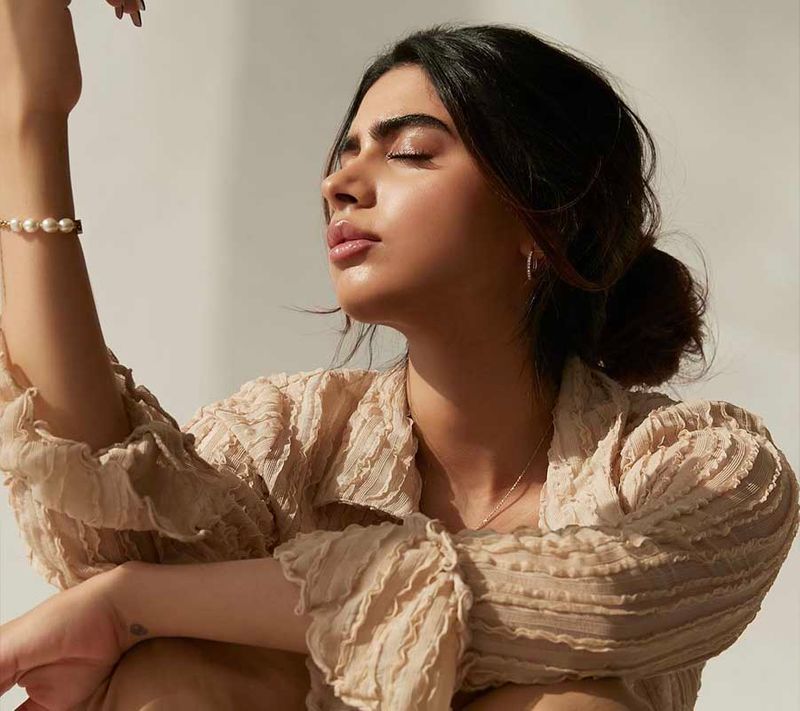 For a handy cheat sheet on recreating Khushi Kapoor's over-lined and fuller lips, we got celebrity makeup artist, Roshni Safir of Dessange Paris Salon & Spa, Bangalore to tell us how a lip liner can help you do that.
A step-by-step guide to recreating Khushi Kapoor's over-lined lips
Before starting on the tips and tricks, Roshni explains that exfoliating your lips or brushing them with a toothbrush stimulates circulation, which results in rosy pink lips. "For soft lips, exfoliation and hydration is a must," she adds.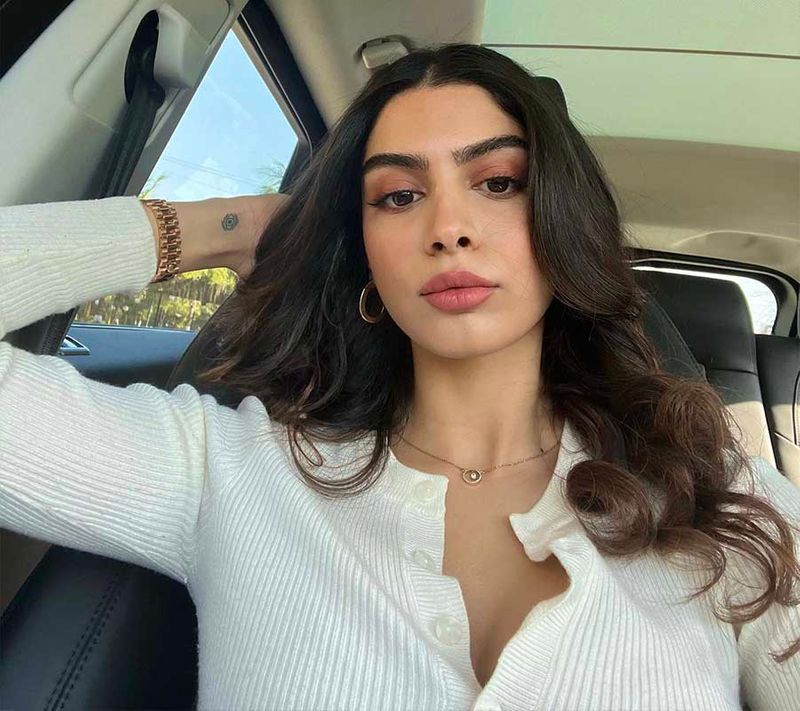 The following are her tips for getting a picture-perfect pout like the one Kapoor flaunts:
1. Redraw your lip line
"Dab some concealer to blur your lip line. You can also add a bit of primer before application. Now, overdraw your lip line with a nude pencil to get a perfect shape," she suggests. Well, sticking to a neutral shade makes the lips look more natural. Make sure you choose a nude shade with the same undertones as your skin tone so the contrast of the shades looks harmonious. For example, to find your most flattering shade, pick a neutral shade with a hint of pink if you have pink undertones. "I personally like the lip liners by M.A.C Cosmetics as they are super pigmented and glide easily on the lips, so do the ones from Pat McGrath and Makeup Forever. Kay by Katrina and Colorbar also has some great lip liners," she recommends.
2. Fill in your lips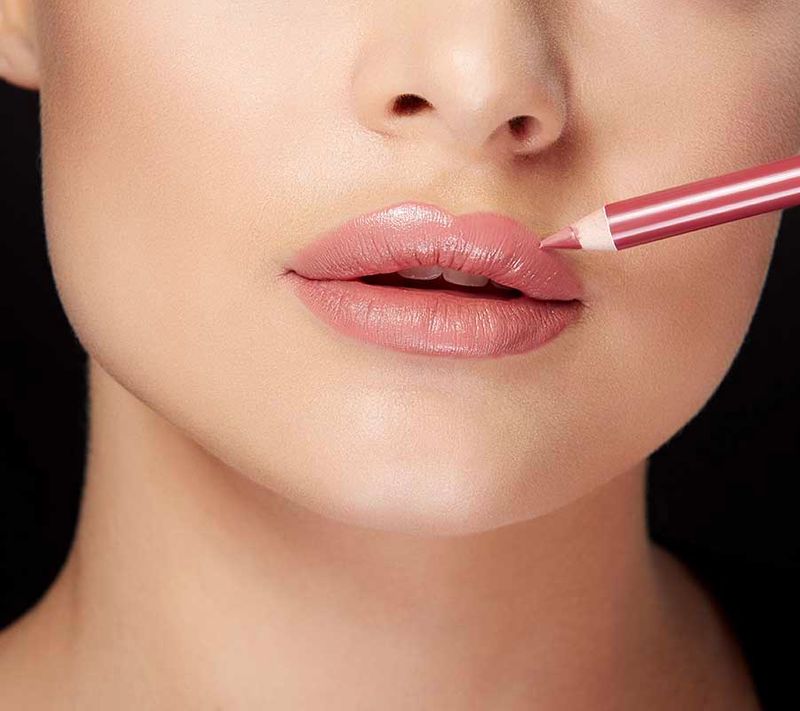 Roshni suggests filling in the lips with the same liner, shading in the corners of the lips following the overdrawn lip line and then proceeding to the rest. "Now, top it with lipstick for the lip colour to last longer. Adding a lighter shade of lip colour in the centre of the lip gives an illusion of bigger lips. If you want your lips to have more volume, you can use lip plumpers as they help in blood flow and create an illusion of fuller lips," she adds. Make sure that the lip liner and lipstick complement each other and aren't too different from one another.
3. Add more dimension to your pout
"For the finishing touch, dab some translucent powder after application which will help both the lip liner and lipstick stay longer. If you want to give an illusion of big pouty lips,  add a highlighter or a bit of clear lip gloss or in the colour of your lipstick to the centre of your lips," she advises. Additionally, Khushi Kapoor's looks often feature a hint of sheen on the centre of her lips, which gives them a shiny, plump, and satin finish.
Nail the overdrawn lips with these lip liners 
While shopping for the perfect lip liner, Roshni suggests going for a pigmented one that stays in power and glides on smoothly. "Pigmented matte lip liners work best in the summer heat as they are long-lasting. Moreover, you can easily use them as lipsticks for their lightweight and soft texture," she suggests.
Listed below are our picks for the best lip liners that will help you have fuller, more defined lips. 
1. Lip Cheat Lipliner, Charlotte Tilbury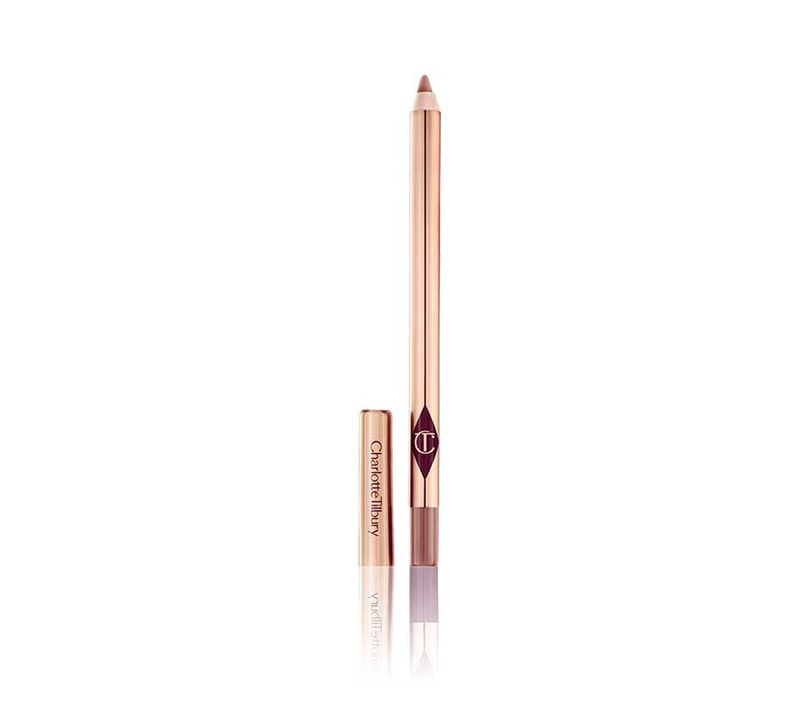 This is a classic lip liner that comes with 15 varied shades, ranging from nudes to berry tones and goes with a wide range of skin tones. The liner is creamy, pigmented, long-lasting, and just glides smoothly. 
Available on Nykaa
2. Lip Pencil, M.A.C Cosmetics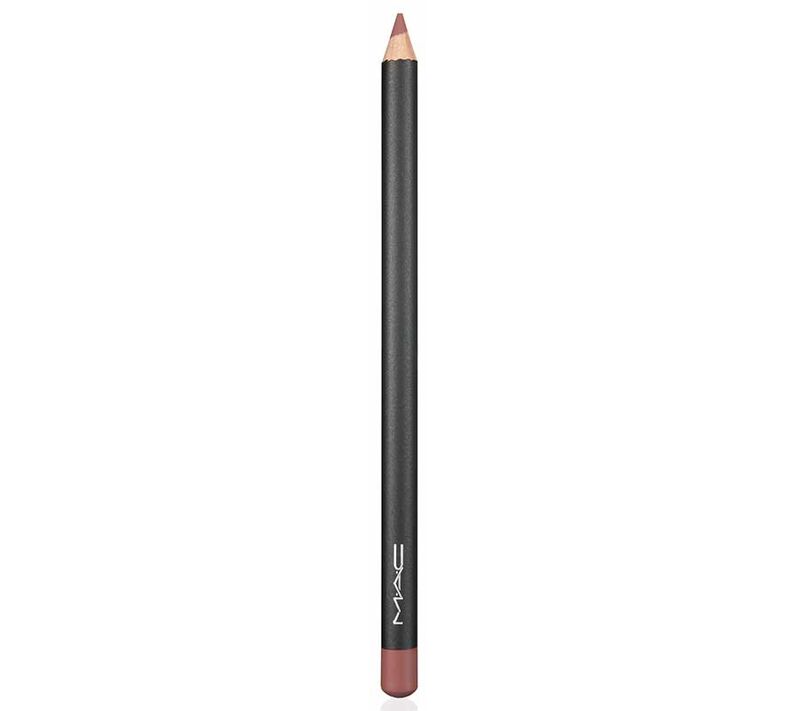 Another classic is definitely this range of lip liners by the OG brand, M.A.C Cosmetics. It's a no-nonsense liner that's highly pigmented and glides over smoothly when used. The range of bold to neutral hues leaves room to acquire the perfect shade and it's definitely worth a try!
Available on their website
3. Velvetines Lip Liner, Lime Creme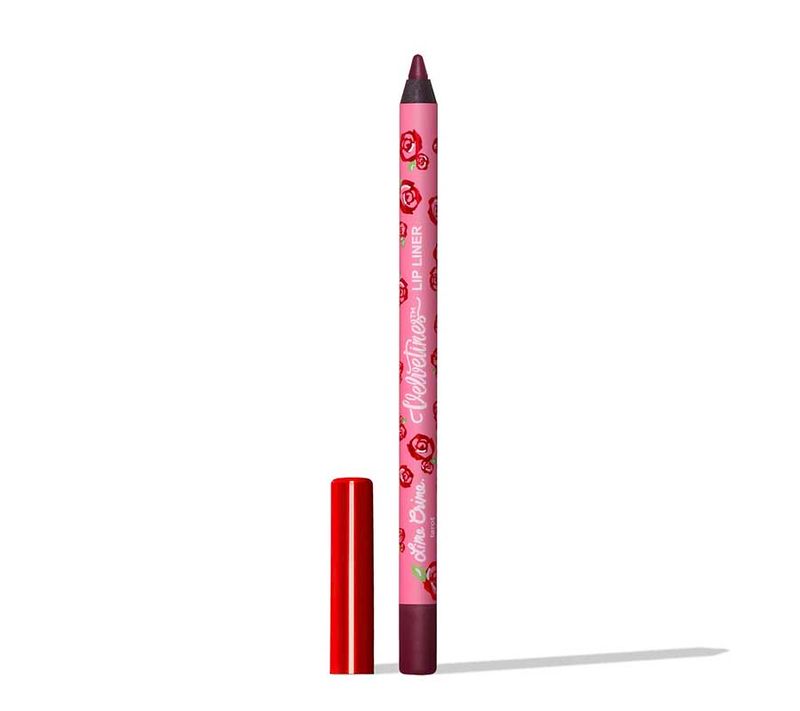 This lip liner comes with a pointed tip to help you in drawing a clean precise line to outline the perfect pout. The on-point precision further helps to leave smudging and budging as well. Cruelty-free and vegan, this pencil liner glides on easily because of its creamy texture and then dries down to a matte finish.
Available on Nykaa
4. Lip Liner and Filler, Manish Malhotra Beauty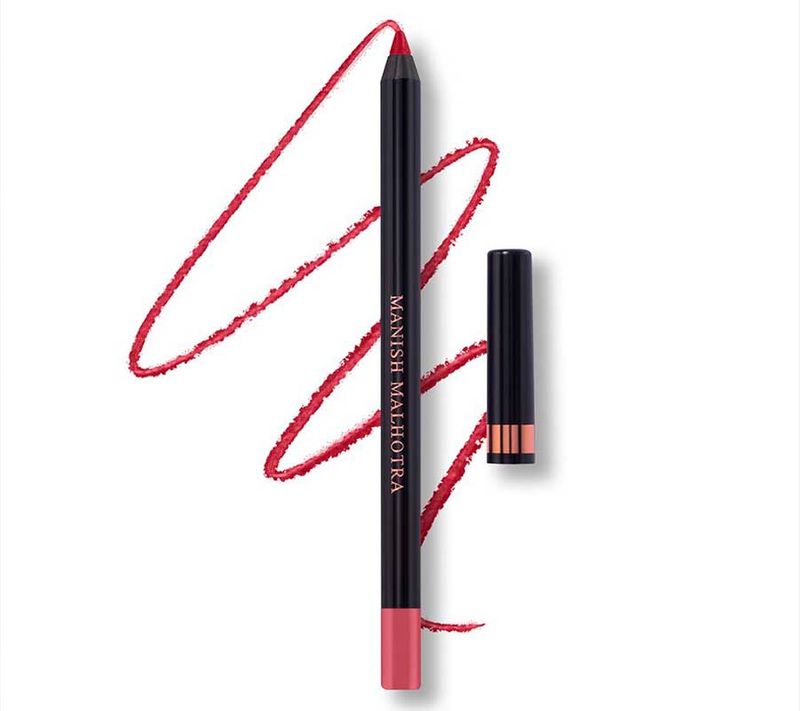 These lip liners by Manish Malhotra Beauty are a new entrant in the market. Available in five bold colours, the liners have a high-definition tip and are richly pigmented—leaving you with a creamy matte finish. Enriched with hyaluronic acid, argan oil, and vitamin B5, they are hydrating as well.
Available on their website
5. Colorstay Lip Liner Pencil, Revlon
If you're looking for a budget lip liner, then this one by Revlon is the one to go for. The pointed tip of the pencil makes it easy to apply precisely and it also comes with a built-in sharpener. Plus, it is incredibly pigmented, has a creamy formula, and stays on for all-day wear. Isn't this quite a steal?
Available on Nykaa
6. Matte Action Lip Liner, Kay Beauty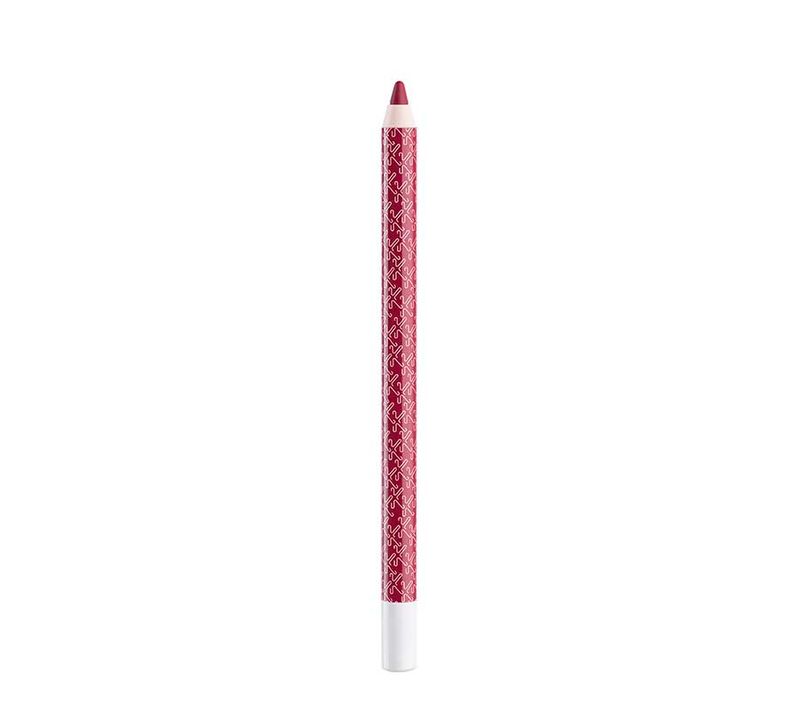 Actor Katrina Kaif's beauty brand, Kay Beauty's lip liners have one of the best nudes and pink shades. They are enriched with chamomile and marula oil for intense hydration whereas the rich matte finish helps you to achieve that overdrawn lip look. Moreover, the intense pigmentation makes it easy to use—a swipe is all you need.
Available on Nykaa
7. Be Legendary Lip Line & Prime Pencil, Smashbox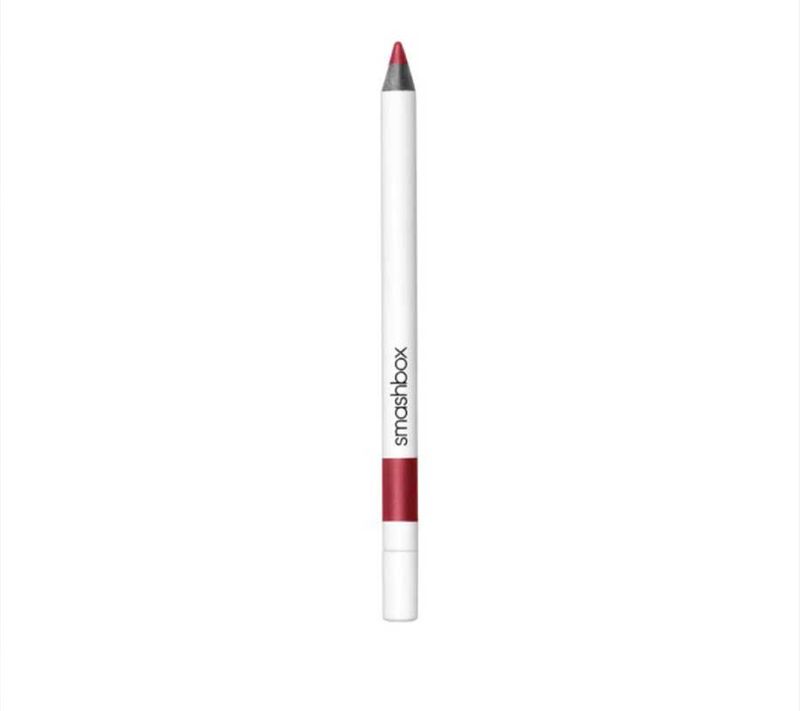 These lip liners by Smashbox are good to wear with liquid lipsticks. They are long-wearing, moisturising, and glide smoothly on the lips. Moreover, their colour range of bold, dark hues is unparalleled.
Available on Myntra
8. Contour Lip Liner Pencil, Dior
What's best about this lip liner is that it comes with a tip and an angled-bristle brush attachment to help you feather out your lip line for a natural look. Moreover, this liner has a creamy texture that glides easily, giving your lips a soft and supple look.
Available on Nykaa
 
---
Photo: Instagram/Khushi Kapoor; featured brands; Shutterstock