Nearly a week after the blockbuster series Euphoria aired on HBO for a second season, the teen drama was responsible for an increase in searches all across the internet for "Euphoria-style party makeup". On Instagram, the show's hashtag has nearly four million posts, while the hashtag dedicated to the show's makeup has nearly six lakh posts, a number that's only growing. In its latest report, even Pinterest reveals the growing interest in all aspects of beauty—makeup, hairstyles, and manicures—spotted in the series.  
Euphoria seems to appeal particularly to Gen Z, turning the whole show into the standout beauty influencer of early 2022. From perfectly placed gemstones to neon lids full of glitter, makeup artist Doniella Davy is the visionary responsible for each character's unique signature makeup.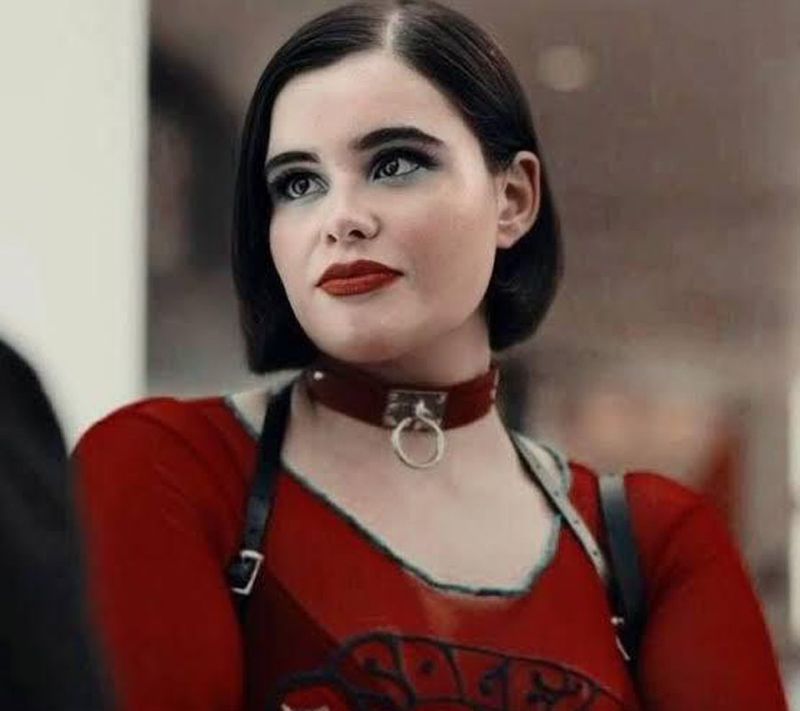 Since abstract makeup trends have skyrocketed thanks to the lead characters of the show—Rue, Cassie, Maddy, Kat, and Jules—it's imperative to give these looks a try. To help you get started, we got five celebrity makeup artists to decode their favourite characters' makeup and how you can create them at home. After all, everybody can use a bit of sparkle?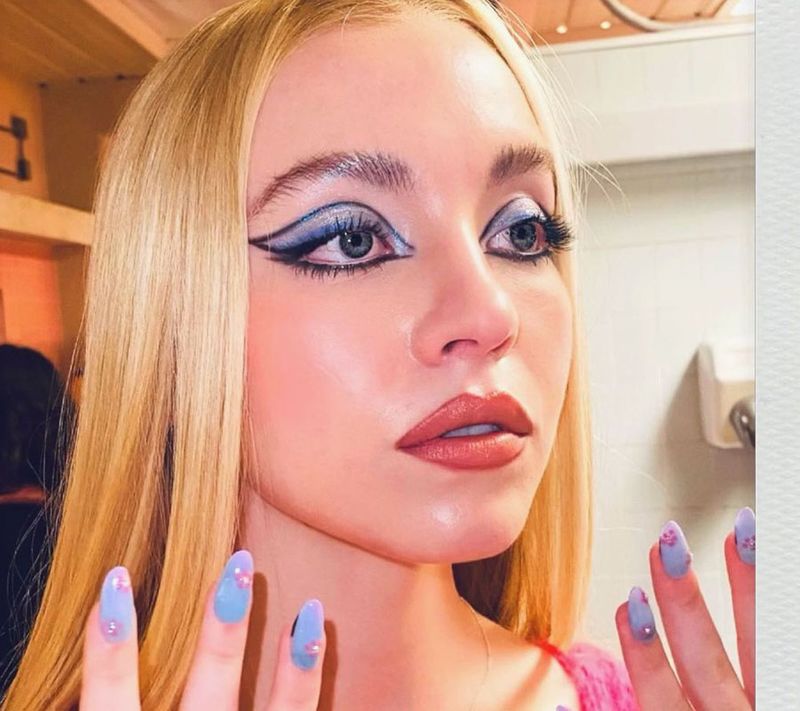 1. Rue Benett: Glitter bomb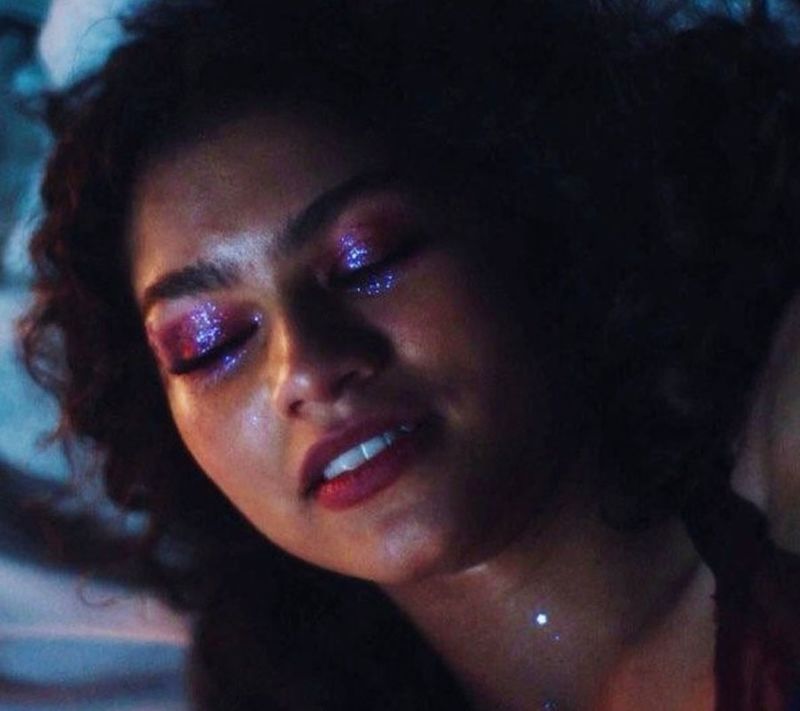 No matter what, a good glitter moment is everything. "The character Rue is usually barefaced or made to look far more rough and tough than she would naturally look. As compared to the very striking makeup by all the other characters, Rue rarely gets to go glam—but when she does, she does it right in her very own way.  She dresses up for the occasion and so does her makeup," explains Ajoy Sengupta, head—retail training at Enrich Beauty. 
Rue uses makeup that expresses her evocative and emotional self—like, sparkly triangles made under the eye that almost look like silvery glitter tears. And Ajoy explains how you can recreate this 'glitter tear' look:
1. For the minimal base, moisturise and apply an appropriate primer for your skin type. Then, apply a foundation that gives sheer coverage or a tinted moisturiser. Use loose powder only in areas that need it or if you have an oily skin area. If your foundation is a long-wearing formula, you do need it.
2. Then, smudge a purple eye pencil on the eyelid and follow with a purple eye shadow. Smoke out the eye socket with a burgundy shadow —follow suit under the eye as well.
3. Use a glitter of your choice on the upper and lower lid, and let it set. You may spray the area generously with a setting spray to speed up the process.
4. You can use a lip colour of your choice. If going for a matte lipstick, use a brick red one for a striking effect. 
2. Cassie Howard: Rhinestone alert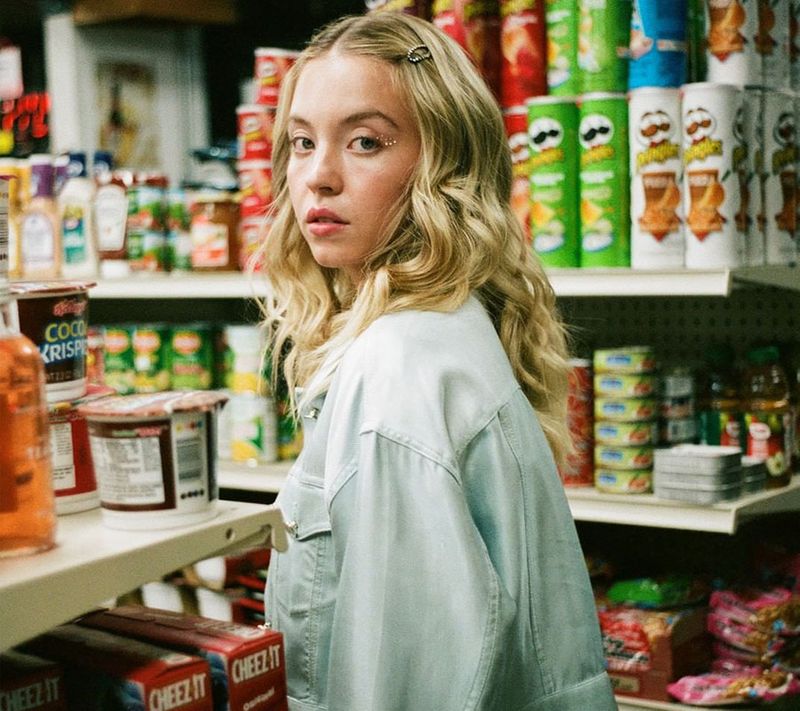 "Throughout the series, you will see Cassie as a sweet and sentimental character, but she's also popular and attractive. So, her everyday looks are subtle with a basic foundation, natural lips, highlighter, and mascara. I loved this Swarovski look on her that perfectly complimented her character—subtle but exceptional," says celebrity makeup artist Vibha Gusain.
If you want to try this minimalistic rhinestone liner look, Vibha explains what you need to do:
1. Start by applying a moisturiser but make sure your skin feels like butter before you start with your base. Sheen foundation and natural rosy pink cheeks are two important things to keep in mind for the base.
2. Coming to the Swarovski eyes, you need clear eyelash glue, small rhinestones, and W-tips. "I use a white wax pencil to pick up the Swarovski, you may use a Q-tip with very little eyelash glue for the same," says Vibha. Make the dots with glue where you want your rhinestones. Be very precise with the glue application then stick the rhinestones on top of it.
3. Finish the look with brushed eyebrows and natural lip colour. The main highlight of this look is to give off a light and airy look, perfect for any occasion.
3. Jules Vaughn: Iridescent flair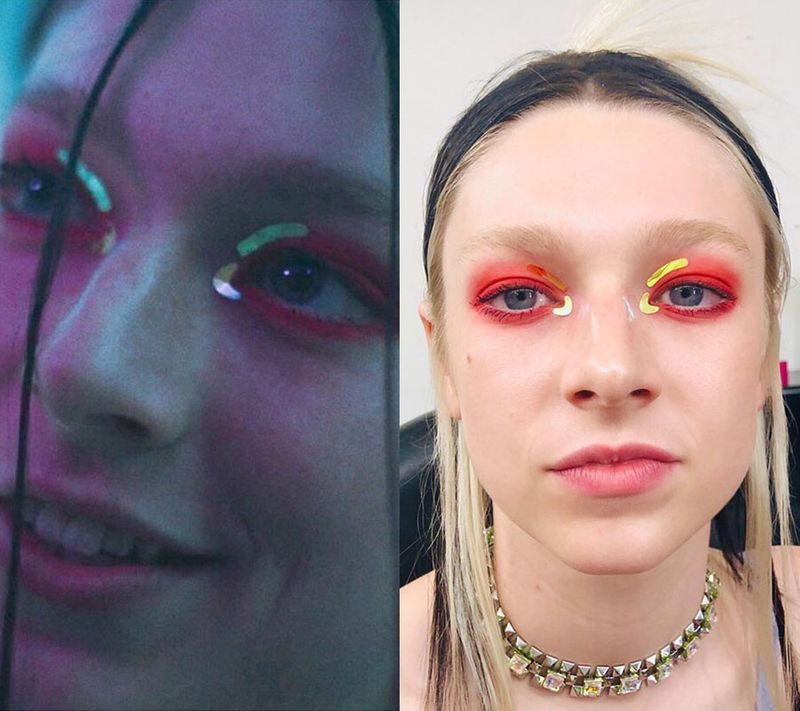 "Jules has been portrayed as an expressive and bold character. This look is my absolute favourite because it reflects her dark state of mind while also representing her wild free spirit and optimism. This makeup look visibly shows the moment of transition—from a teenage girl to a woman," says Anupma Katyal, national creative director - makeup, Lakmé Salons.
Here are her elaborate steps to recreate this iridescent framed red eye look: 
1. First and foremost, prepare your skin by following the CTM (cleanse-tone-moisturise) routine. Apply a primer to the face and eyes, and blend evenly. Make sure that it's not patchy. Then dab some pressed powder on your eyes and begin blending a deep red colour on your eyelids, using a medium fluffy brush.
2. Blend the same colour on your bottom lash line as a drop shadow with an angular brush. On the inner corner of your right eye, draw a sideways 'U' with yellow neon body paint and a slant at the inner crease line. Make a small sideways 'U' with a cream colour for the left inner corner and use a yellow body paint on the inner crease line and blend it thoroughly with the red. Apply heavy mascara to the lower and upper lashes, and finish by lining the waterline with a white pencil.
3. Brush your brows and apply brow mascara to achieve a fluffy brow look. Use a lightweight liquid base for your face that is close to your skin tone. To avoid patchy skin, use a moist blending brush or a beauty blender. To seal, use pressed or loose powder sparingly.
4. For the lips, use a tint or pink lipstick and then, finish the whole look with a fixing spray.
4. Maddy Perez: Neon glimmer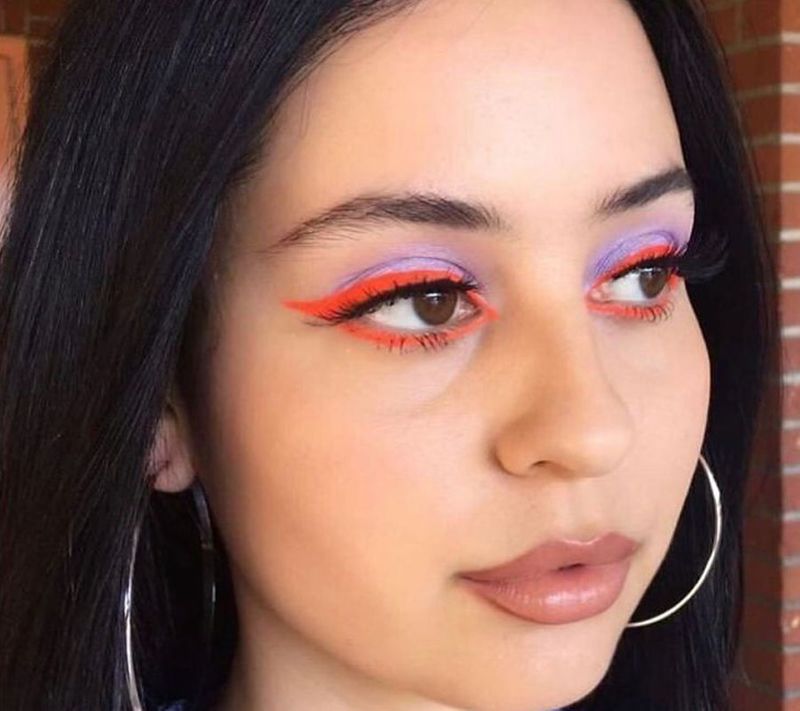 When it comes to the character Maddy, there isn't one makeup look that she didn't slay—especially ones featuring bold eyeshadows. Kajol Bafna, makeup artist and founder of Boss Lady Cosmetic, explains how to achieve her iconic red eyeliner paired with purple shadow look:
1. When playing with colour, the difference between good and great eye makeup is how well the colour shows. So, use a primer or concealer all over your lid to create a base that intensifies the pigment.
2. Once your primer or concealer is set, start off your base eye makeup with a purple eyeshadow all over your eyelid and blend for an even, creaseless smokey mauve base.
3. Dab a pink metallic shade on the centre of your eyelid—it'll add just the right amount of shimmer to achieve this look.
4. Now for the dramatic orange cat eyes, use a vibrant orange pigment to create your eyeliner on the lids and the waterline until the two connect. Accentuate your waterline using the purple shadow you used before.
5. Complete the look with a nude brown shade as a lip-liner and chocolate brown to fill in and blend.
5. Kat Hernandez: Natural shimmer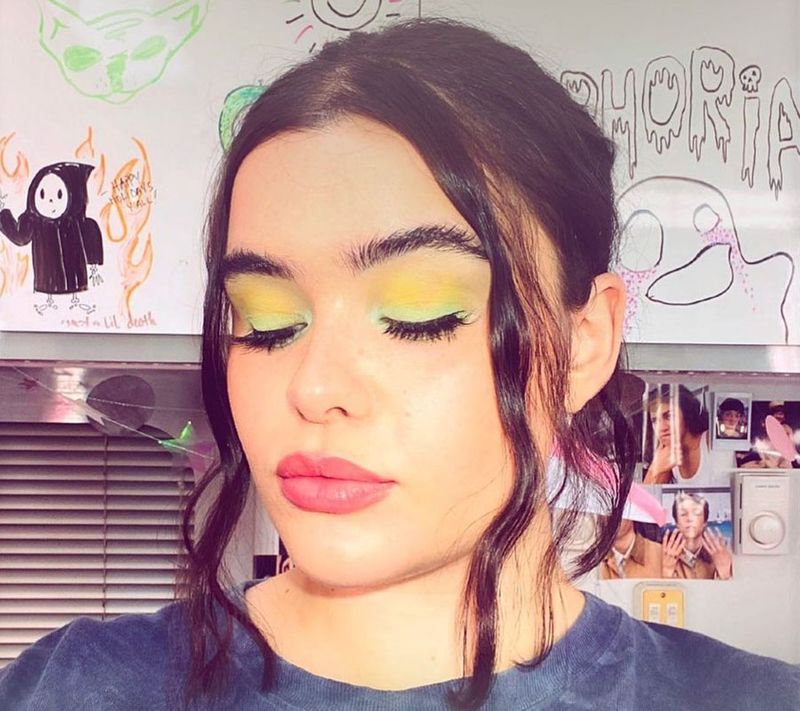 "Kat's makeup looks in Euphoria are mostly inspired by the 90s as well as the 70s. They are created to match her 'coming of age' attitude. Most of her makeup looks have a strong element of colour along with beautiful brown shades on her lips," explains celebrity makeup and hair artist Bhavya Arora.
For New Year's Eve in Season 2, Kat wore a bold and bright eye look. Bhavya tells how you can recreate it at home:
1. Start with prepping for minimal skin with a sheer foundation. Keep the skin dewy and use as little contour as you can. Use a dark to medium brown lip pencil or lipstick for your lips.
2. To offset this, use a bright colour on your eyelids—green, neon pink, or even shades of blue will work well. Keep the cheeks fresh and tinted and you're done!
3. Lastly, if you don't like too much colour, you can also do a monochromatic look with matching shades of reds and maroons on your eyes and lips, and oodles of mascara while keeping the cheeks nude or slightly rosy. You can, however, opt for a graphic liner and a pop of colour for your lips to accentuate the look.
---
Photo: Instagram/Euphoria