From hair and body, to face and now lips, there's no denying the surge of oils in the beauty and skincare industry. Chances are, you've already added a face oil, specifically designed to cater to your skin type and concern, to your beauty routine. So if you ask what's better than a lip gloss and a lip balm to nourish your lips, the answer is lip oils. Amid all the nostalgic beauty trends that are making an appearance, glossy lips, courtesy of lips oils are the latest. 
Thanks to their clean and minimal aesthetic, lip oils have surged in popularity. And given that they are often a cosmetic and treatment product fitted into one, with the added advantage of a beautiful shine and long-lasting hydration, it's probably a good trend. "They are also used by social media influencers in place of lip gloss for the shine," says Mumbai-based dermatologist Dr Madhuri Agarwal, founder and medical director of Yavana Aesthetics Clinic. Lip oils are a social media favourite for plump, hydrated, and juicy lips, but are they as effective as they claim to be?
So, what do lip oils do?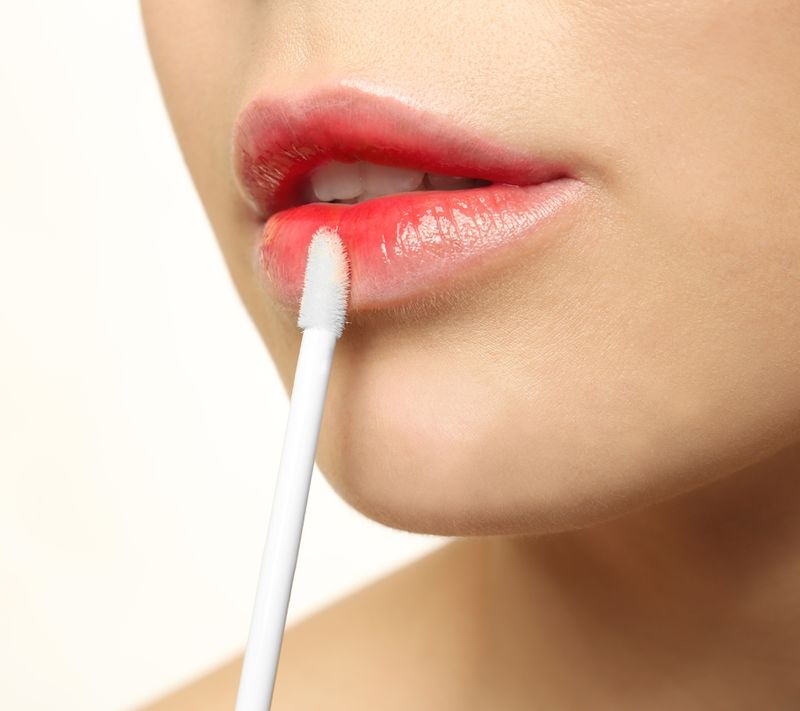 While the functions of a lip oil may seem similar to that of the already-famous lip balms and gloss, each of them serves a distinct purpose. "Lip balms have ingredients such as beeswax, jojoba, shea butter and vitamin E whereas lip oils contain essential oils that are heavier than lip balms or lip gloss," adds Dr Agarwal. In contrast, lip oils are infused with a blend of nourishing natural oils that soothe, while lip glosses are meant to enhance your pout with shine.
Although the application of lip oil gives a moisturising effect with extra nourishment, Bengaluru-based dermatologist, Dr Karishma Kodagu, founder of Kaesthetics, brings up another benefit, "A lip oil is an ideal routine for chapped lips and prevents your lips from unwanted dryness. Secondly, if you use makeup regularly and are tired of matte and dry lips, I would recommend applying lip oils instead of choosing lip balms, lip butter, or lip gloss."
Can face oils be used as lip oils?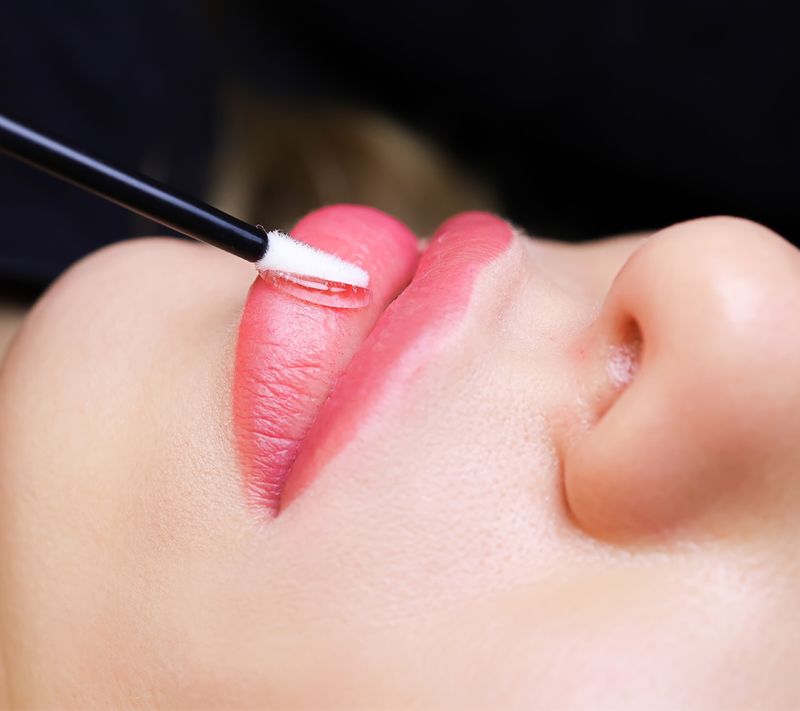 Although the ingredients in both facial and lip oils tend to be usually the same, one needs to be cautious when applying them to lips. "First of all, the skin on our lips is different from the skin on our face, as lip skin is more delicate and sensitive. The lip skin can chap and dry quickly, thus requiring a lot of care with extra nourishment. However, choosing a different serum or lip oil would be a big plus in your skincare regimen," Dr Kodagu advises.
"Since lip skin doesn't have sebaceous glands to produce oils naturally like the rest of your skin it requires extra care and nourishment," she explains further, "There are a lot of variants in the lip oil section based on one's skin type, sensitivity level, and problem status. Since lip oil treats, soothes, and nourishes the delicate lip skin, the main contents are jojoba, rosehip and coconut oil - all of this help soothe dry lips."
How to choose the best lip oils?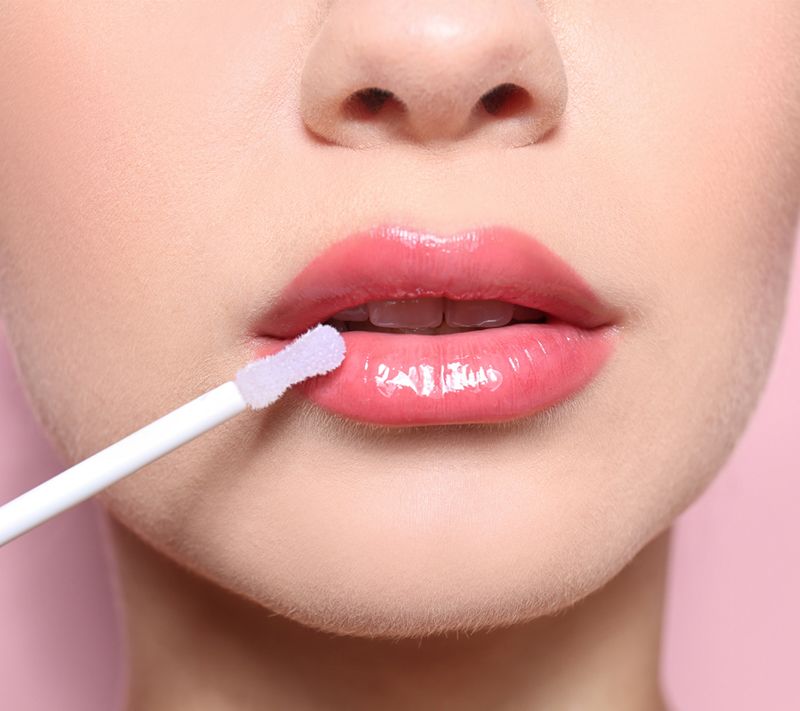 Dr Kodagu suggests looking for ingredients with high vitamins A, B, D, E, and essential fatty acids to hydrate and nourish your lips while protecting against oxidative damage, "Look for ingredients such as rosehip, argan and sunflower oil as they do not clog pores easily and thereby fewer chances of breakouts on the nearby skin. Naturally available oils such as coconut oil, grape seed oil, tea tree oil, neem oil, almond oil and jojoba oil are hydrating and gentle on the lips and can be used as lip oils. But what would be your right choice is evaluated based on your treatment goal and lip condition." 
However, Dr Agarwal holds a  different view, "I prefer lip balms as they work as occlusive agents sealing the transepidermal water loss and keep the lips protected in harsh weather. Lip oils are not actually hydrating as they don't have any moisturising ingredients. There is no scientific study or data that can validate that lip oils claim of being hydrating or working equally as a lip balm."
So, if you're using lip oils, think of them as a potent deep conditioning treatment to lock in the moisture when used. The trick to using a lip oil is first to apply a moisturiser or a lip balm, "Apply lip products i.e. lip balm that works as humectants (hyaluronic acid, ceramides, glycerin) to draw the water in on the lips, then layer it with the lip oil. Avoid using lip oils as a base or the first product as they are heavy and do not provide satisfactory hydration for dry, flaky lips," she suggests. 
Which are the best lip oils?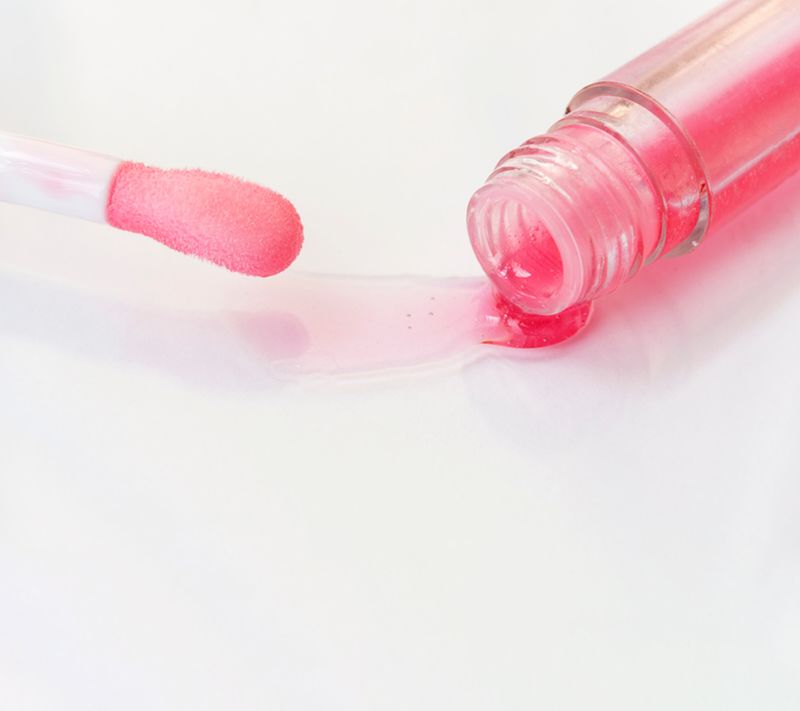 Now that you know the secret of using lip oil, find out which ones are truly worth the money. The humidity during the monsoon causes dry, pale, and chapped lips, so these lip oils are just what you need to nourish your lips:
1. Golden Hour Lip Oil, Simply Nam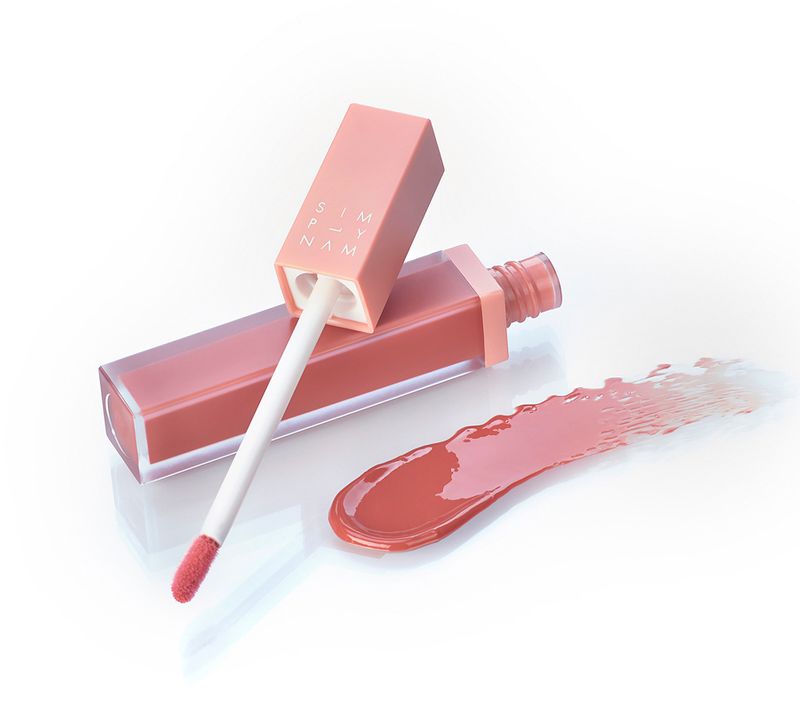 The buildable pigment of this pick will appeal to those who love a colour on their lips. This lip oil glide on the lips smooth like butter and is packed with lip-protecting ingredients such as jojoba, macadamia, avocado, and cocoa butter. A simple swipe delivers a sheer tint, but you can easily apply more coats for a more dramatic look. In addition, it never gets tacky even after layering it up.
2.  Coffee Lip Polishing Oil, mCaffeine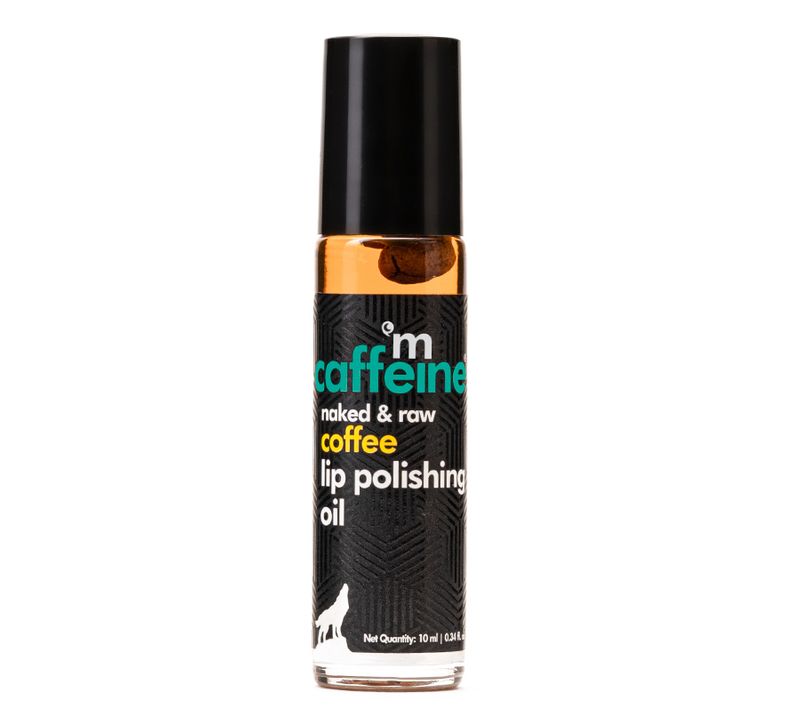 With an elevating aroma of freshly roasted coffee beans, this non-sticky lip oil leaves you with an undeniable glossy sheen to your lips. For a budget pick, this polishing lip oil with shea and rosehip oil is all you need. There is, however, a possibility that it might not be lightweight enough to be used by everyone.
3. Pout It Lip Oil, Indulgeo Essentials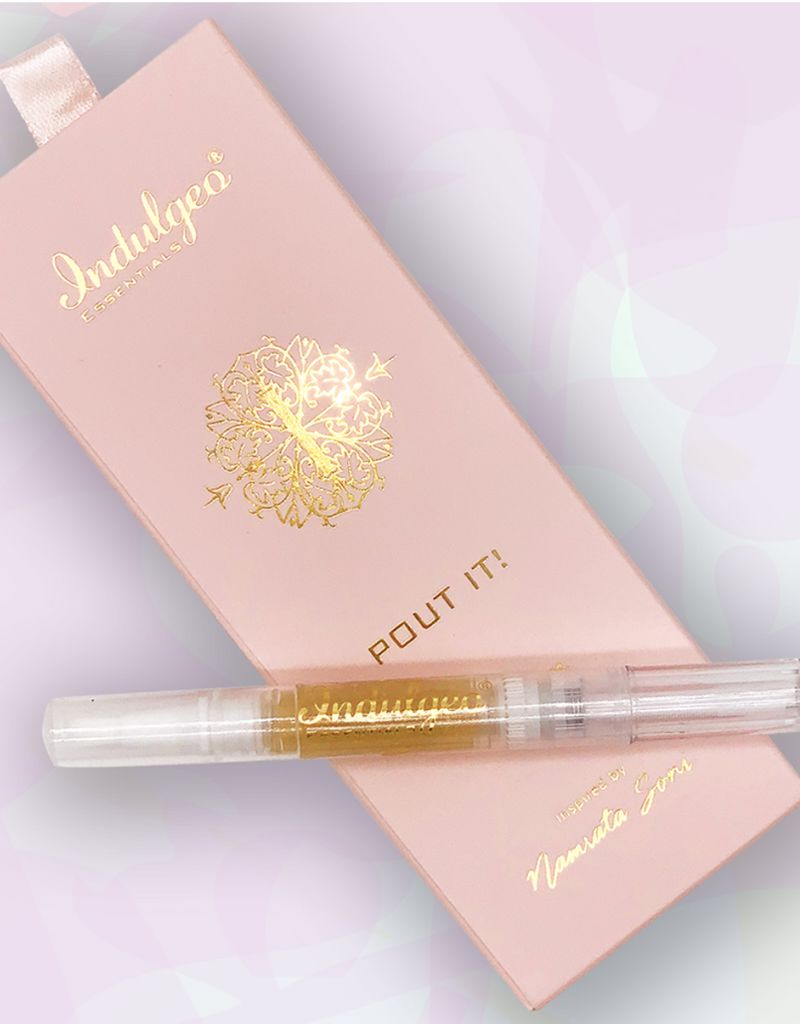 Whether it's the hydrating formula, the delicate colour, or the wallet-friendly price, we can't decide what we love most about this formula. An essential part of your makeup prep routine, it contains cinnamon oil, jojoba oil, 24K gold flakes and evening primrose oil. When your lips need a little something before you apply makeup, this ultra-nourishing lip oil is a perfect choice.
4. Timeless Lip Oil, Shankara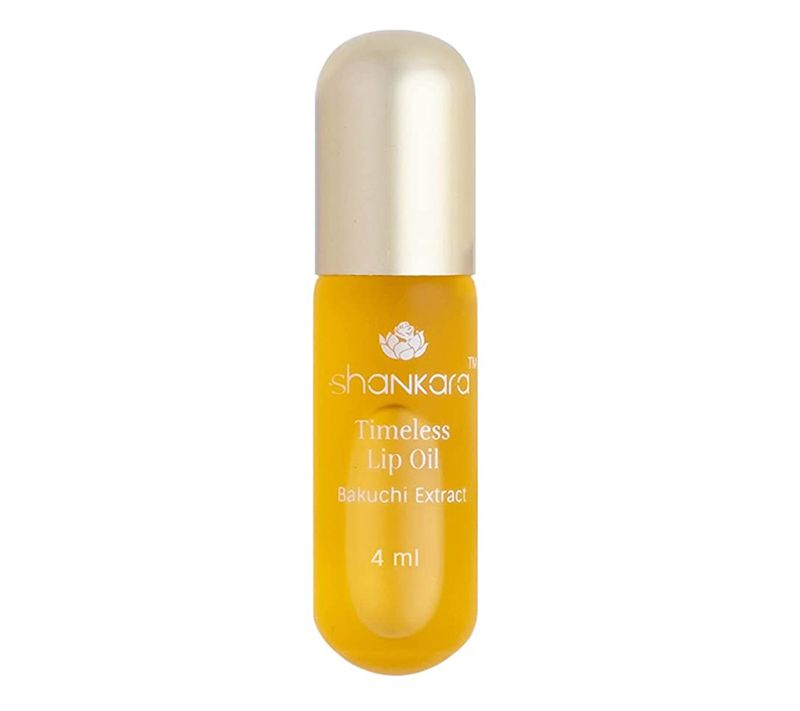 Here is an ayurvedic-inspired, all-natural lip oil you don't want to miss. It is packed with ultra-soothing ingredients like bakuchi extracts, avocado oil, and plant-based niacinamide, to name a few, promising endless nourishment and comfort along with better collagen production, thanks to the rose quartz roller ball application.
5. Lip Comfort Oil, Clarins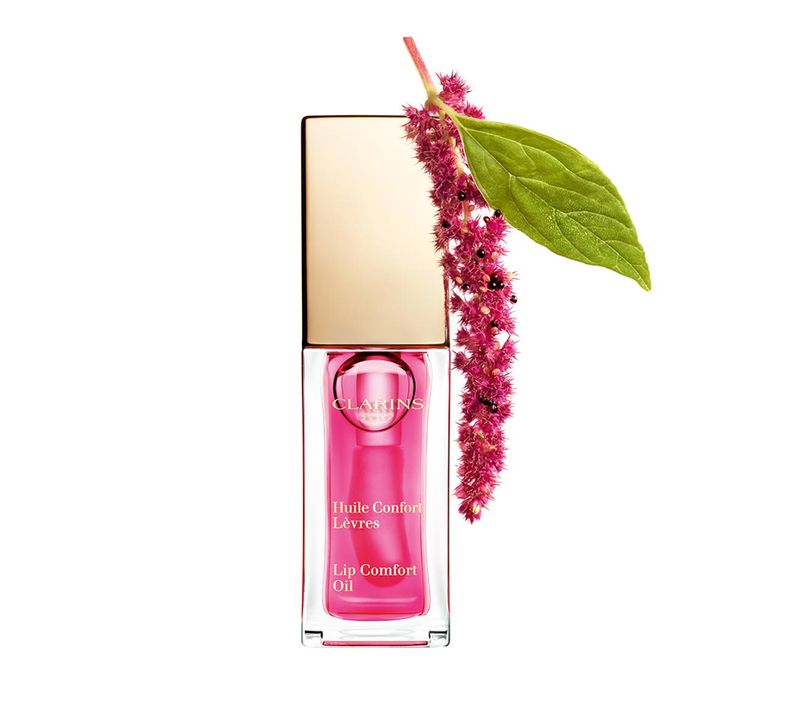 For the best overall lip oil, this is what you need. With a nourishing blend of jojoba and hazelnut oils and an oversized doe-foot applicator that gently hugs the contours of your lips, there's plenty to love. There are eight options available that deliver a sheer wash of colour and are non-sticky when applied. 
6. Seher Lip Oil, Mantra X Gur by Pernia Qureshi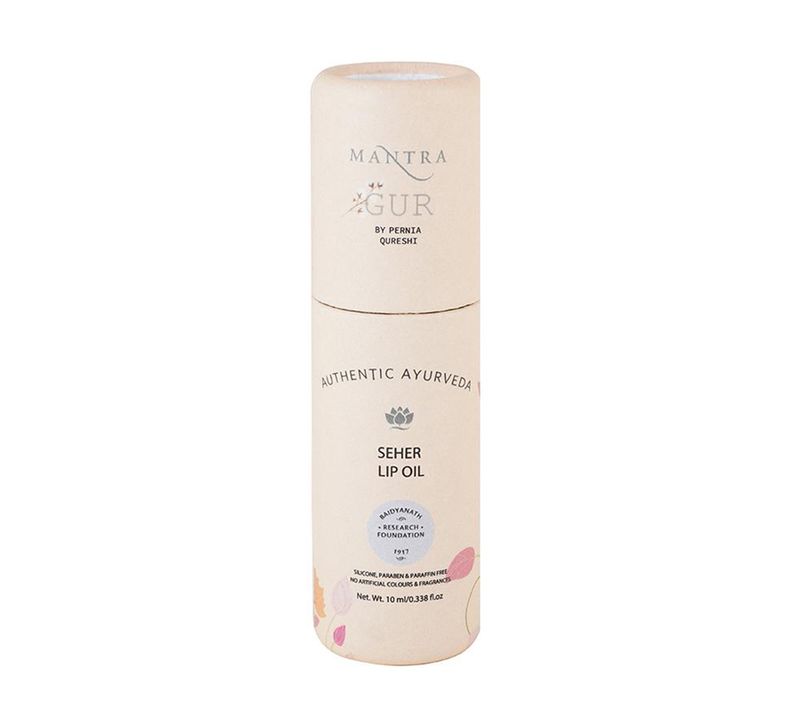 This moisturising lip oil promises to smoothen fine lines and treat chapped lips. Enriched with rosehip extracts, avocado oil, and shea butter, this one conditions your lips to reveal a beautiful and nourished pout.
7. Pure Color Envy Nighttime Lip Oil-Serum, Estee Lauder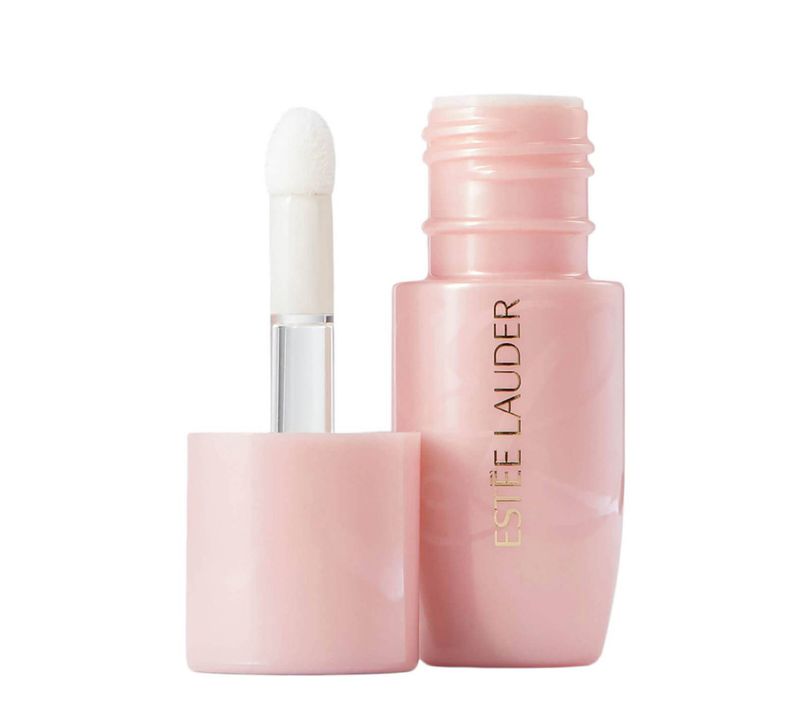 Enriched with naturally-derived camellia, rose and lavender oils, this overnight formula will help you get the baby soft lips of your dreams. The luxurious yet weightless texture combines the best of a serum and a treatment oil that makes lips feel nourished and plumped with moisture. Moreover, thanks to the plush applicator that feels like a pillow for your lips as it glides over lip contours easily. 
---
Photo: Instagram/Shanaya Kapoor; Shutterstock; Featured brands