No matter what your beauty goals are, achieving healthy, balanced skin is always ideal. But with rain and weather changes, the transition to a monsoon skincare routine must involve hydration and moisturisation as well. Ask any skin expert about moisturising agents and ceramides would be on the top of their list for maintaining healthy skin. It's one of the most effective ingredients to tackle dehydrated skin and helps in strengthening the skin's protective barrier that often gets affected in the monsoon.
Restoring the skin's barrier in the monsoon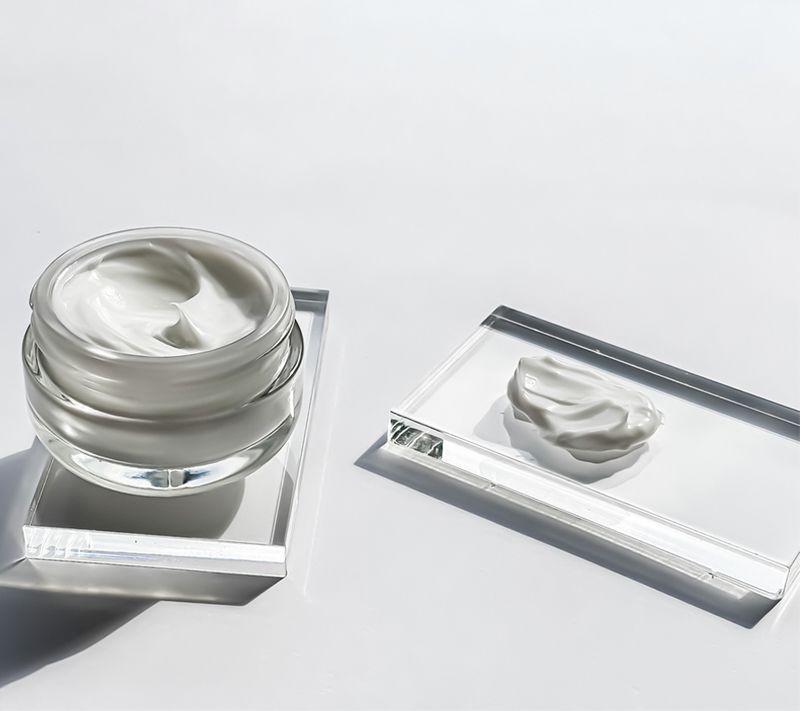 "The increase in humidity makes your skin look dull, especially if you have oily or acne-prone skin. Excess sweat and oil attract dirt and bacteria, causing your skin to react negatively. People with naturally oily skin tend to break out more during the monsoon season. When the skin comes into contact with sweat or rainwater, itching and rashes become common problems. With more humidity in the air and people sweating profusely during this time, it allows bacteria to grow on the skin, resulting in itching," explains Dr Niketa Sonavane, celebrity dermatologist and founder of Ambrosia Aesthetics, Mumbai.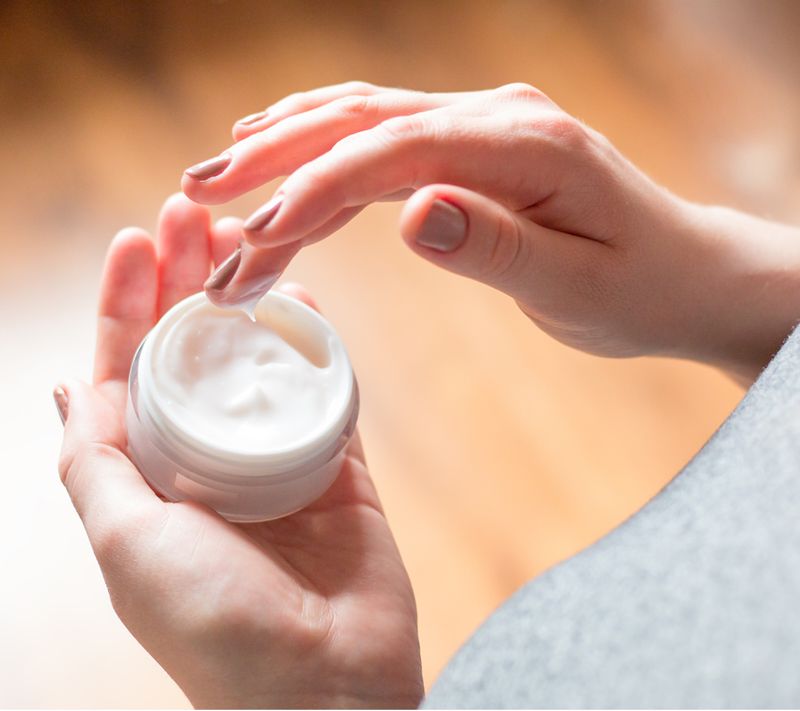 The thought of slathering on a moisturiser on humid days doesn't seem appealing but skipping daily moisturisation does more harm than good. "Skin that is well moisturised does not produce excess oil to keep itself hydrated. By moisturising your skin regularly with a product that works for your skin type, you can slow down the signs of ageing and address other skin problems," shares Dr Sonavane. 
Since ceramides naturally exist in the skin,  they are an excellent ingredient for all skin types, including sensitive, acne-prone, and oily skin and are even referred to as "skin-identical" ingredients. Therefore, dermatologists recommend topical application of ceramides to support and maintain the skin's barrier. 
Delivering ceramides to the skin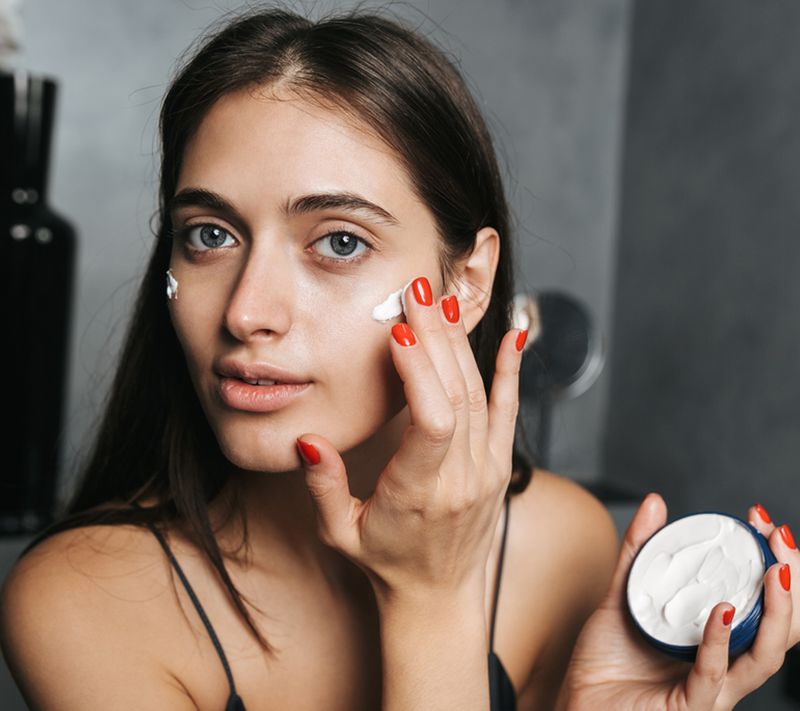 Naturally-occurring ceramides only account for 30 to 40 per cent of your epidermis or the outer skin layer, says Dr Sonavane explaining that introducing ceramides topically as moisturisers is key. "Ceramide moisturisers are especially beneficial for people who use retinol, chemical exfoliants, and acne treatment products. They keep your skin moist and prevent germs from invading your skin. Skin sensitivity is also reduced and so is the appearance of wrinkles and fine lines. This results in healthier, plumper, smoother and firmer skin," she adds. 
Ceramide-based topical skin products are also made synthetically to replenish what you've lost. "Man-made synthetic ceramides (also known as pseudo-ceramides) are much more commonly used in skincare products because they are free of contaminants and also more stable than natural ceramides," Dr Sonavane shares. But there exist plant-based ceramides as well, called phyto-ceramides, which are lipids derived from plants such as wheat, rice, and sweet potatoes.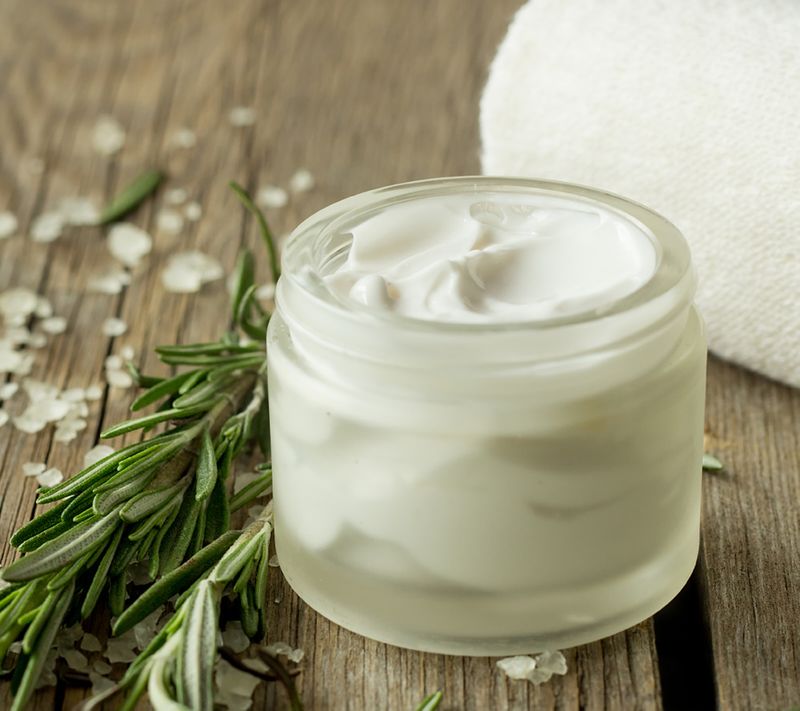 Although ceramides are classified into twelve types, most products contain a combination of three key ceramides: ceramides 1, 3, and 6-II for aiding in the replenishment of the skin's layer. "Ceramide-enriched products may contain a combination of the following: phytosphingosine, sphingosine, ceramide EOS (1), ceramide NS (2), ceramide NP (3), ceramide AP (6-II), and ceramide EOP (9)," the experts says. A label check for ceramide moisturisers is crucial. Although the structure of ceramides may differ, Dr Sonavane suggests their function is pretty much the same.
Best ceramide-based moisturisers to try
Ceramide-infused moisturisers are versatile and can easily be layered with other ingredients. Here's a list of the must-have moisturisers with ceramides:
1. Rose Ceramide Cream, Pixi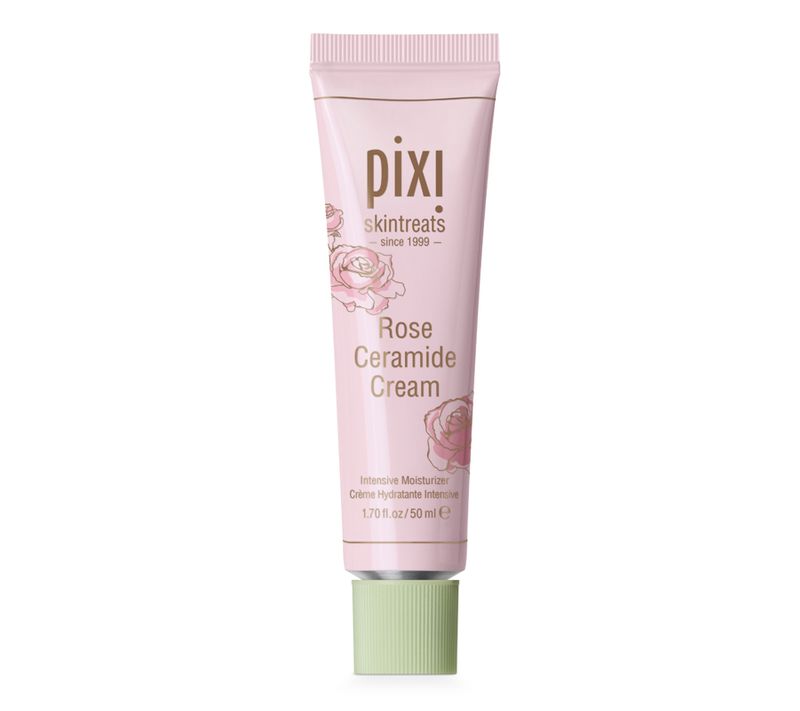 Pixi's rose products smell and feel amazing. This cream contains specialised ceramides to keep your skin healthy and balanced. It has an ultra-rich texture that deeply hydrates the skin for a healthier and more supple appearance while protecting it against environmental aggressors.
2. Moisture Balm, SkinQ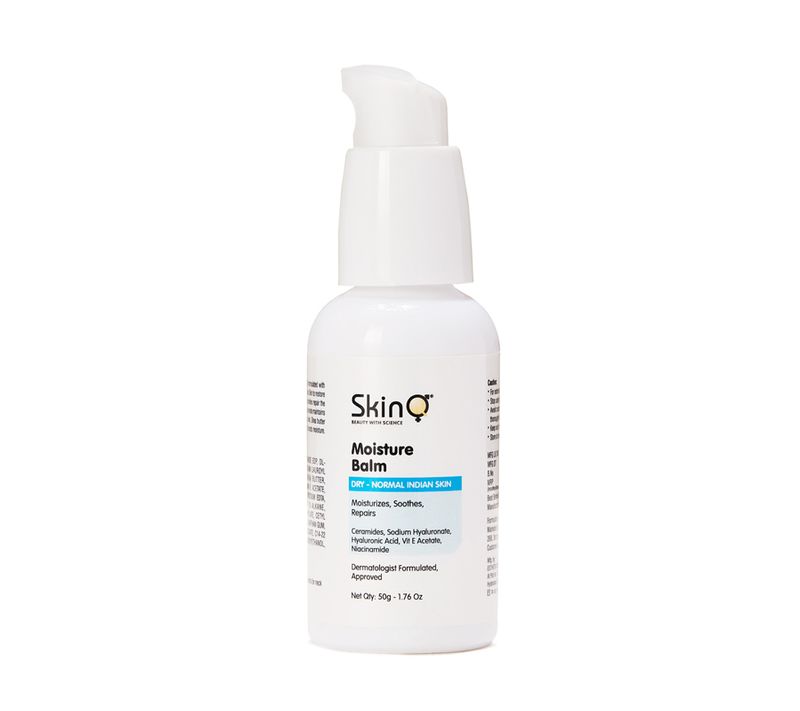 Ceramides and hyaluronic acid make for a powerful combination for dry skin. A skin-rescue cream by celebrity dermatologist Dr Chytra V Anand to repair and restore the skin barrier, this product retains moisture within the skin, preventing dryness and dehydration.
3. Skin Soothe Moisturiser, deconstruct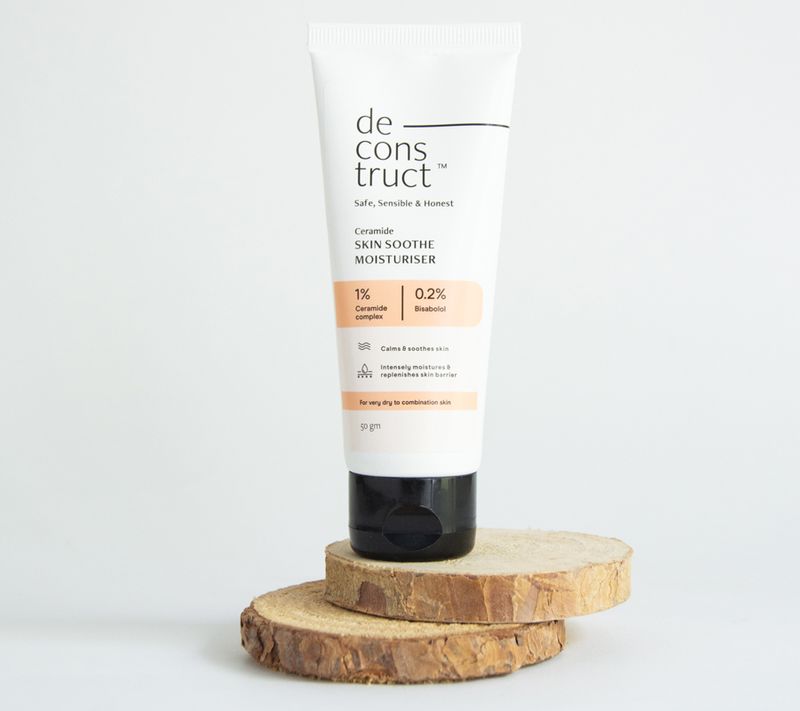 A uniquely formulated creamy moisturiser with ceramides and amino acids, this one helps to calm and soothe the skin. It locks in the skin's moisture and provides intense hydration for dry to combination skin types.
4. In My Defense, d'you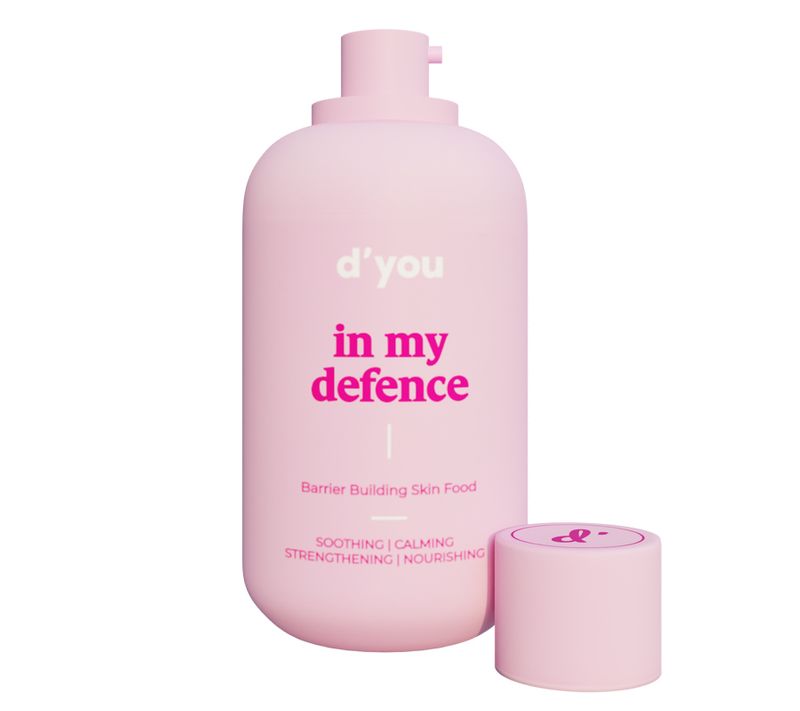 This new and unique formula is a moisture-retaining, skin barrier strengthening complex that you can use both for your face and body. It has a non-sticky texture and is fast-absorbing but comes with a lasting nourishing formula. 
5. Oil-Free Gel Moisturiser, Nua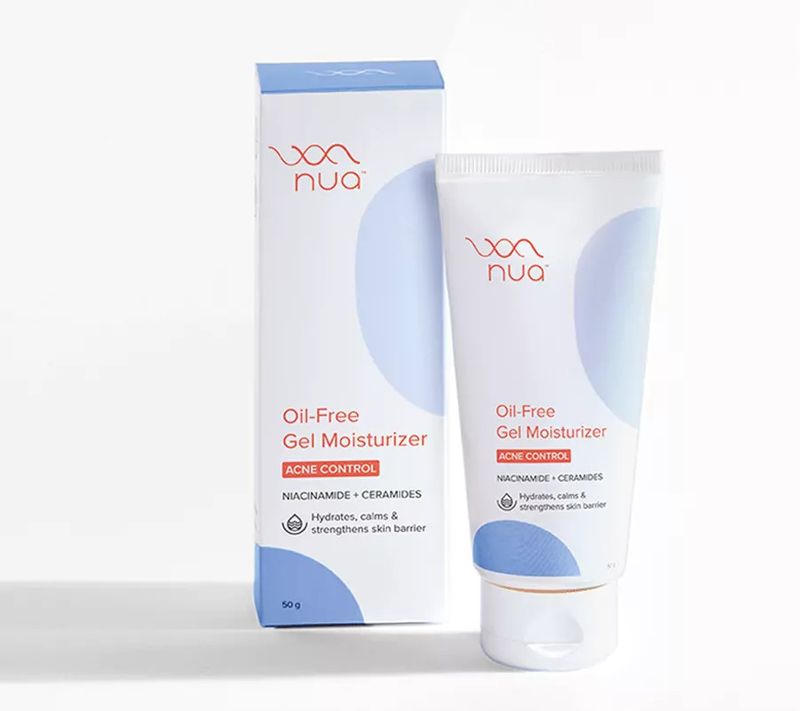 Along with ceramides, this lightweight and fast-absorbing gel moisturiser contain niacinamide that controls oil production and vitamin E which acts as an antioxidant to maintain overall skin health.
6. Atoderm Creme, Bioderma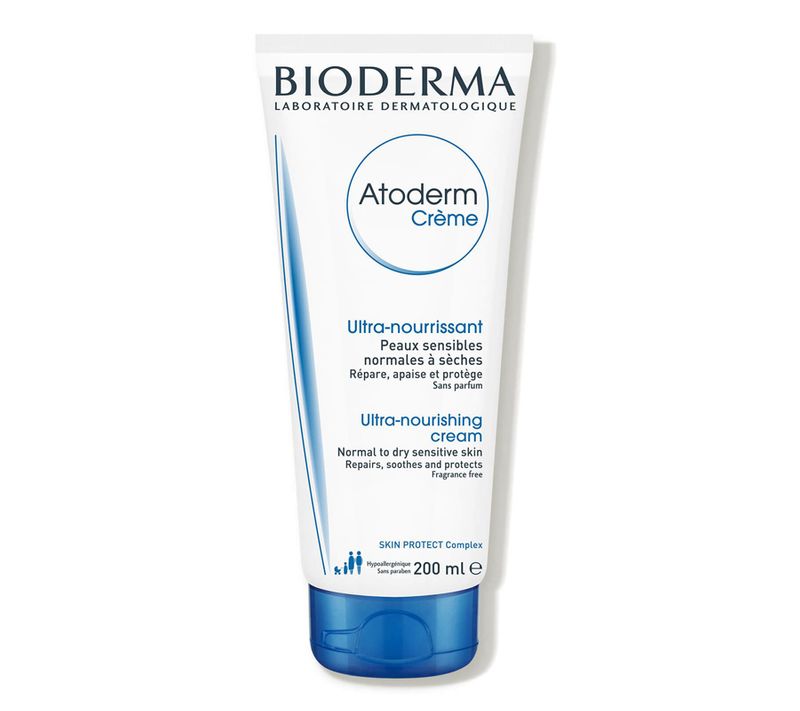 Suitable for sensitive skin types, this moisturiser keeps the skin's water reserves in place. Despite offering lasting moisture, it is non-sticky, smooth, and doesn't feel heavy on the skin.
7. Ceramide + HA Intense Daily Moisturiser, Derma Co.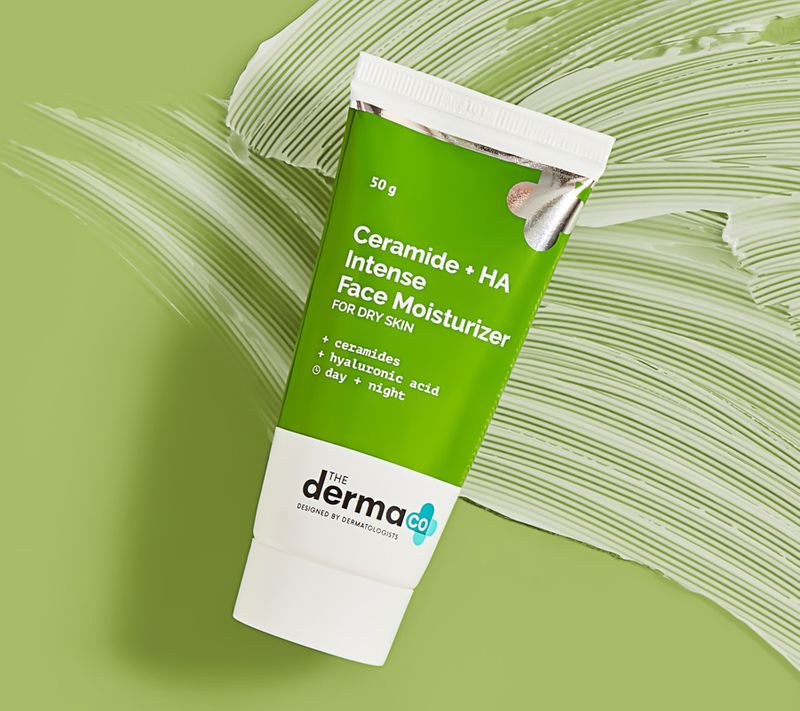 This face moisturiser gives your skin an intense boost of moisture, which is perfect for dry skin. Furthermore, the moisturiser calms irritation and is safe for use for acne-prone, pigmented skin types.
8. Moisture Cream, 11 Village Factory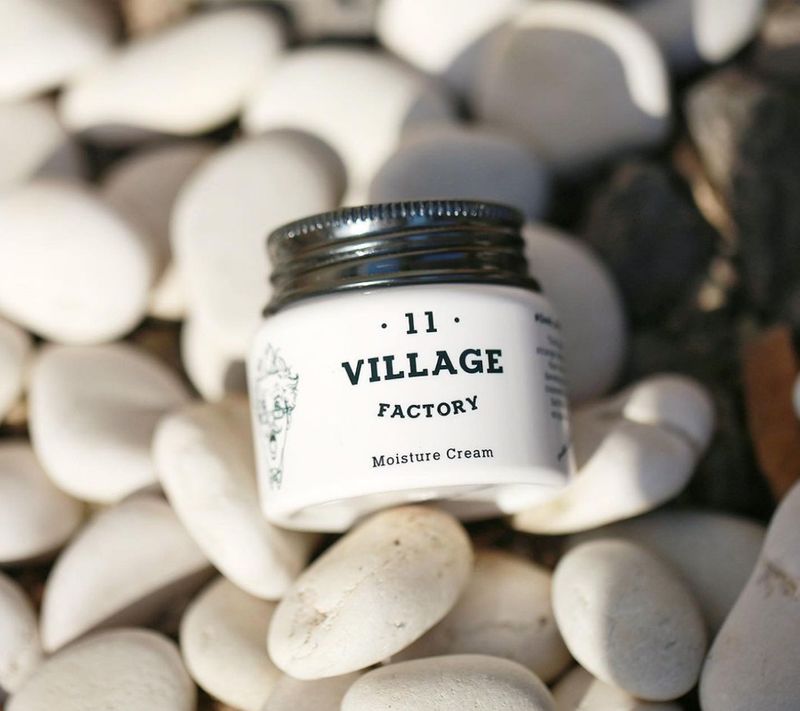 Trust Korean skincare brands to come up with the most unique and effective ingredient combination. This high-performing moisture cream is most suitable for dry skin, and contains plant oils and a complex of natural plant-based ceramides to provide lasting moisture without feeling greasy.
9. Hydra Balance Moisturiser, SkinKraft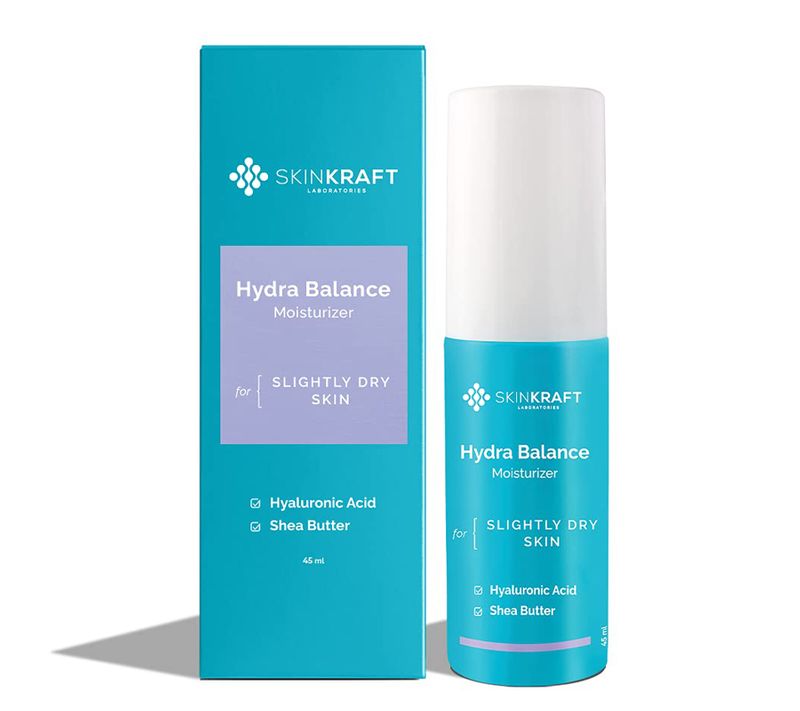 This moisturiser is specially formulated for slightly dry skin to provide balanced hydration. The magical combination of ceramide and hyaluronic acid is an effective formulation that locks in and replenishes moisture levels for prolonged hydration.
10.  Squalane-Ceramide Moisturiser, Suganda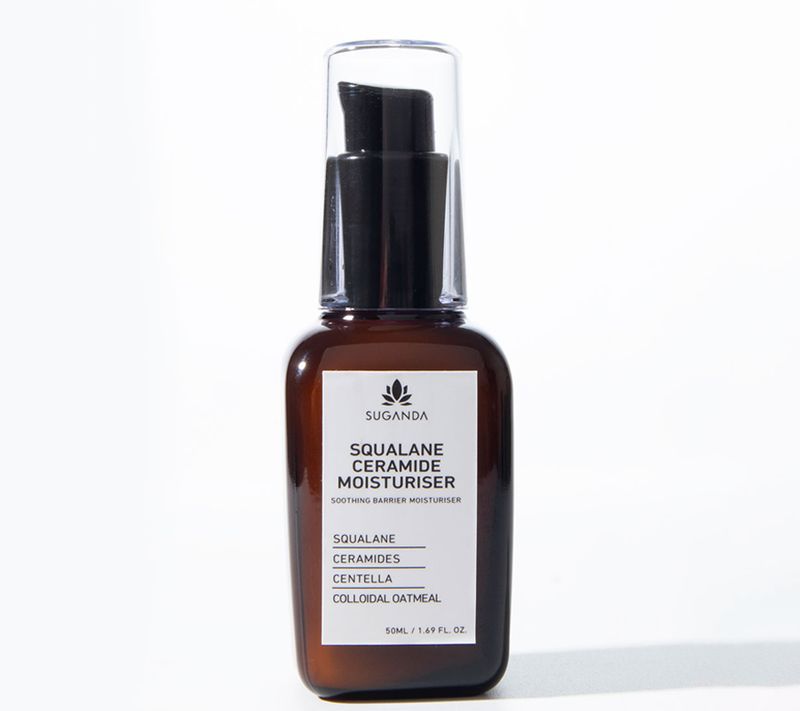 Formulated with a ceramide complex, this moisturiser is lightweight and easily absorbs into the skin. Especially suitable for dehydrated and combination skin, it leaves the skin feeling hydrated and soothed.
11.  Phyto-Ceramide Deep Moisturiser, Earth Rhythm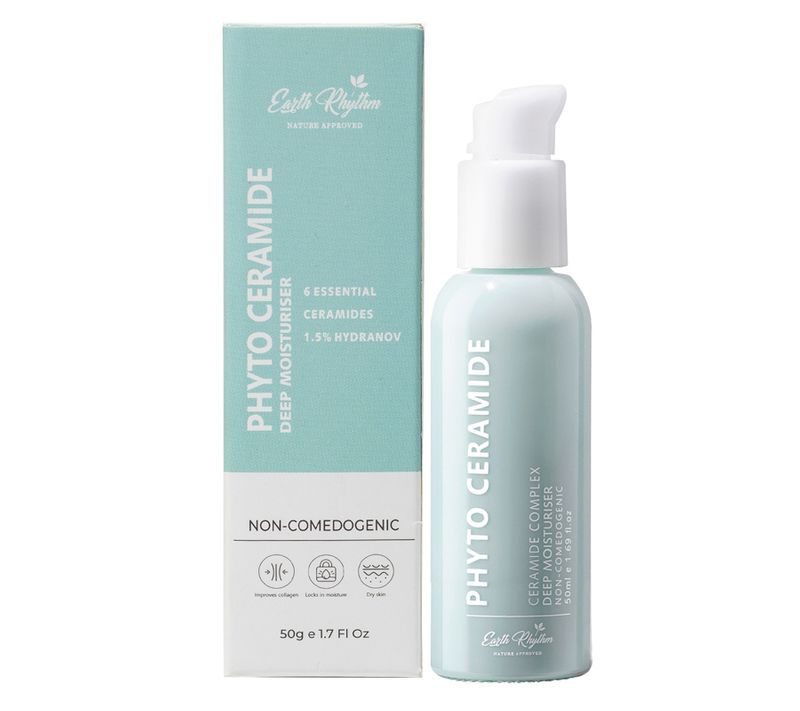 Power-packed with moisturising agents such as vitamin E, hyaluronic acid and phyto-ceramides—this hydrating formula locks moisture into your skin to deeply nourish and rejuvenate the skin. This lightweight and balancing moisturiser makes for a worthy investment.
12.  Calendula and Ceramide Daily Moisturiser, Daughter Earth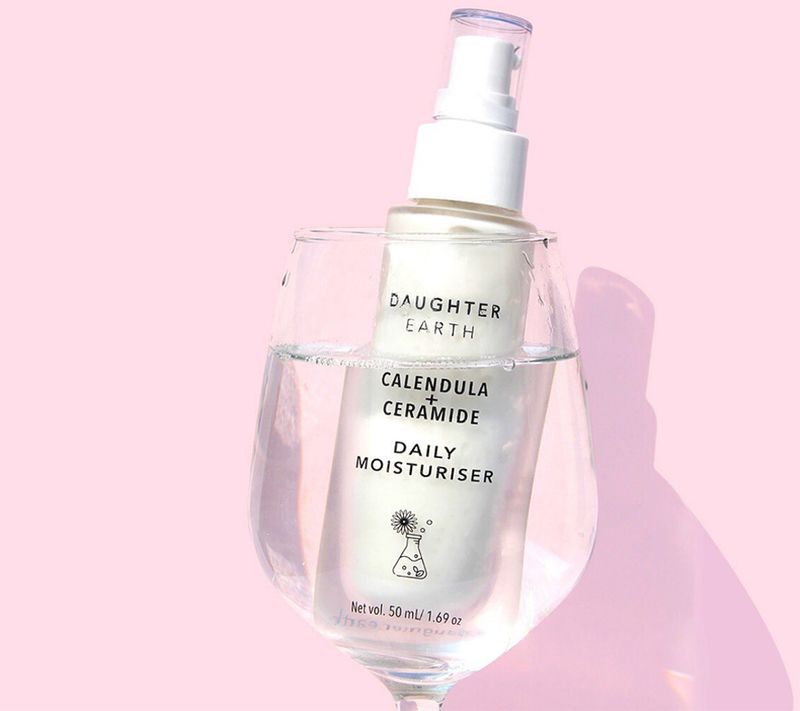 Homegrown beauty brand, Daughter Earth's ceramide and calendula-infused moisturiser is soothing and lightweight. In addition, it does not clog pores and is suitable for sensitive and acne-prone skin types.
---
Photo: Instagram/Janhvi Kapoor; Shutterstock; Featured brands