Along with the romanticism, fried food and rain-soaked memories, the monsoon also brings with it the dual spectre of humidity and cooler temperatures that can wreak havoc on your skin. "The sudden drop in temperature leads to dryness and lack of moisture, whereas humidity creates an excess baggage of oil and sweat in your skin," explains Manish Chowdhary, CEO and co-founder, WOW Skin Science.
Contrary to popular belief and increased humidity levels, rainy weather, in fact, leads to dryness. Natasha Luthra, a fashion and lifestyle content creator adds that this could prove to be a nightmare, particularly for those with oil and/or acne-prone skin. "Overcast skies may hide the sun, but its UV rays are still present and harmful for the skin. Continue using your water-resistant sunblock even during the rains," she suggests.
Plus, the increasing humidity can be detrimental for your skin and scalp, leading to bacterial and fungal infections from acne and clogged pores that we experience during these months. "Ringworms are a common skin problem during monsoons. The red, circular patches, on the neck, armpits or sole area are fungal infections caused by moist climate," explains Aneri Prajapati, a Mumbai-based make-up artiste, hairstylist and blogger.
So, while you might be locked indoors, switch your skincare routine with these celeb-approved DIY hacks that Deepika Padukone, Kareena Kapoor Khan and Sonam Kapoor swear by for clear, glowing skin.
Stay hydrated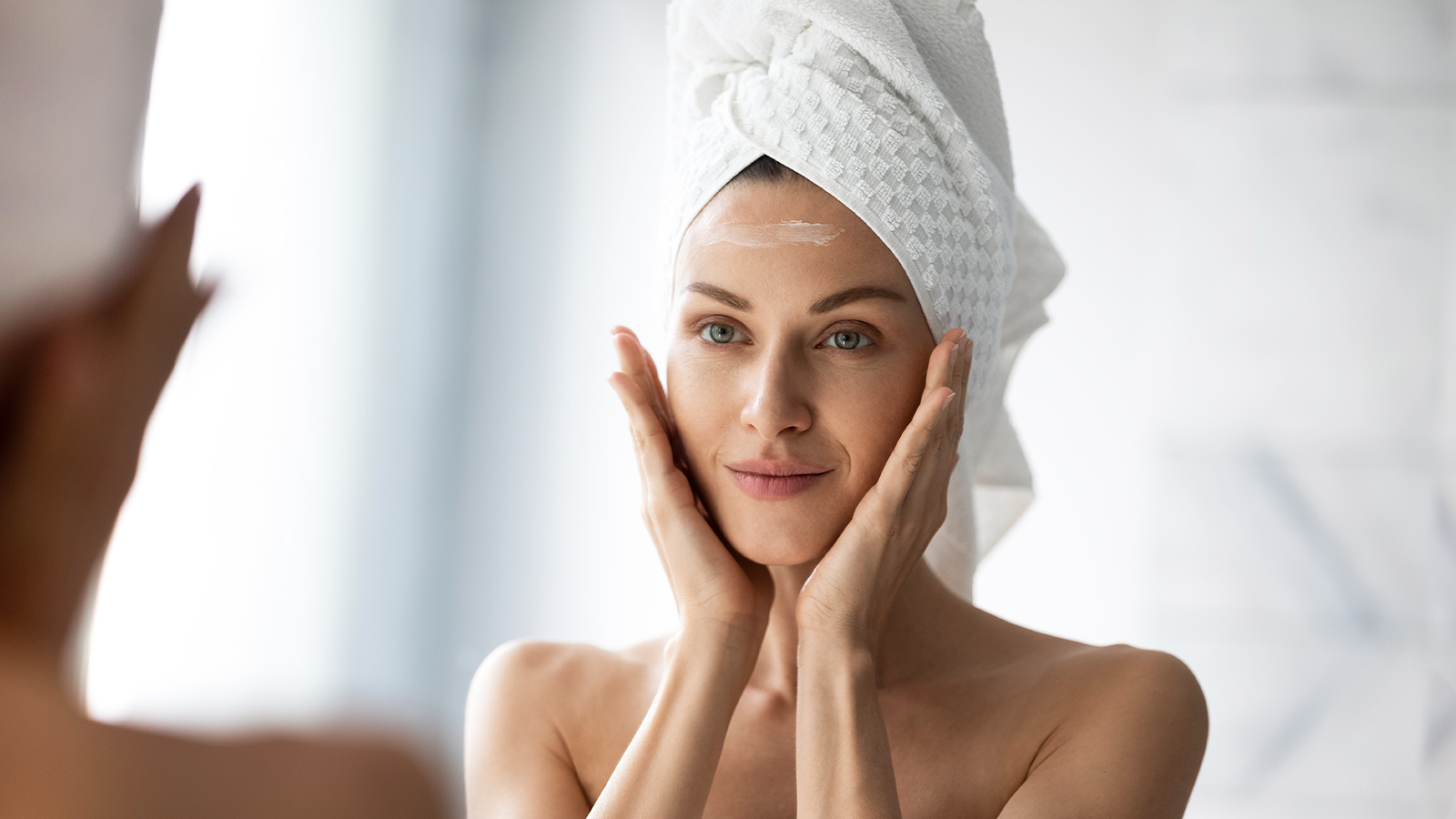 Drink lots of water, add nutrient-rich foods or supplements to treat specific skin concerns and use a blotting paper to wipe off excessive oils, suggests Janki Mehta, co-founder of beauty and nutrition supplement brand, Chicnutrix. Take a cue from our Bollywood diva, Alia Bhatt, known for her natural and minimalist look, and load up on your water content and daily exercise routine to get a natural glow. In an Instagram QnA, when Bhatt was quizzed about the secret to her glowing skin, she simply said, " Water and exercise."
Cleanse and moisturise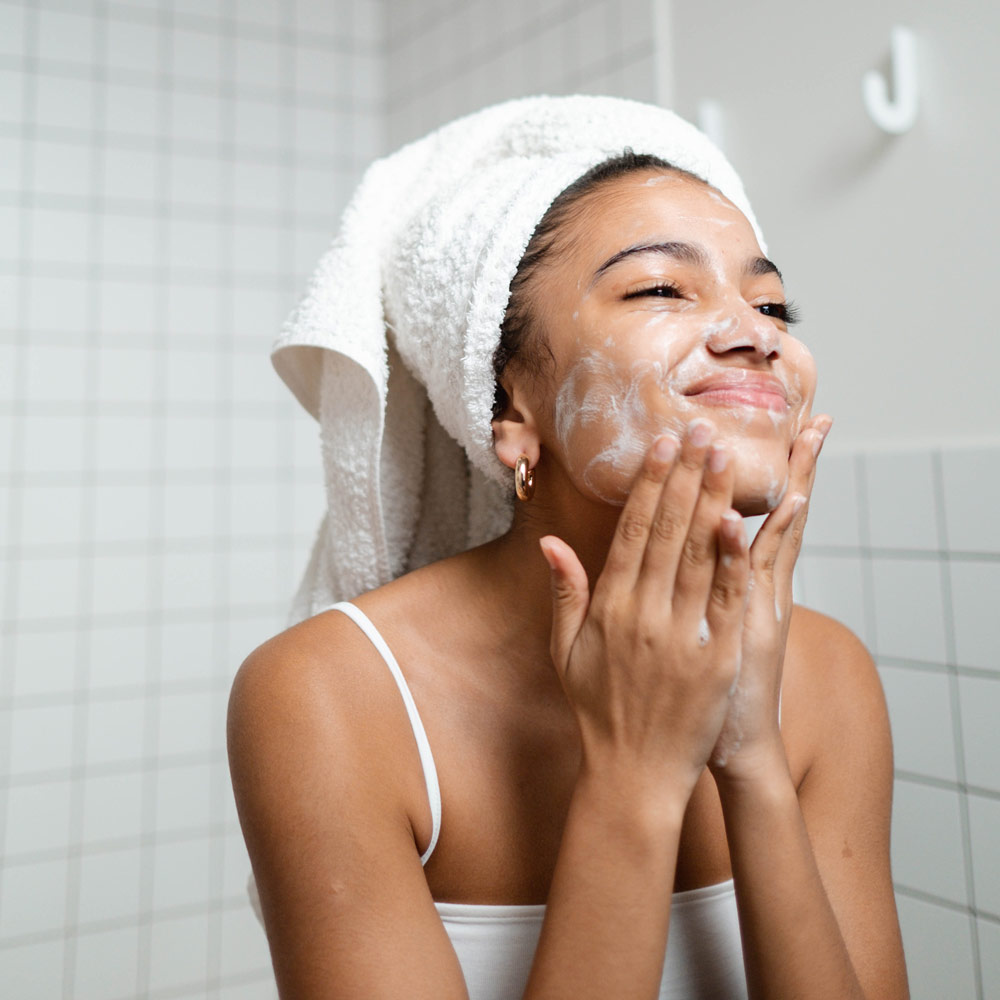 Humidity in the rainy season provides a fertile environment for various fungal and bacterial infections of the skin. Keep infections at bay by cleansing your skin or applying anti-fungal powder in affected areas such as your groins, armpits and in-between your toes, recommends Farheen Shaikh, Business Head at NS Style Salon, a Mumbai-based salon chain. Wash your face, hands and feet regularly. Follow up with a good moisturiser and sunscreen suited to your skin type. Use only dermatologically recommended products.
Use an antibiotic soap for daily use. Swapping your usual moisturiser for something lighter is key during monsoons. Moisturise using an oil-based moisturiser if you have dry skin. Use water-based ones if your skin is oily. Cleanse using a mild, non-soapy cleanser that ensures deep cleansing to wash away impurities.
What not to do during monsoons?
Avoid taking hot showers as it may cause skin irritation, weakening your tissues

Stay away from artificial jewellery because it increases the risk of breakouts

Avoid closed footwear since sweating can lead to infections

Limit exfoliation to twice a week

Try not to wear makeup that clogs pores

Abstain from washing your face with hot water

Avoid bleaching as it tends to dry out your skin further

Limit your caffeine and alcohol intake, they remove the natural moisture from your skin, leading to wrinkling
Eat better for healthy skin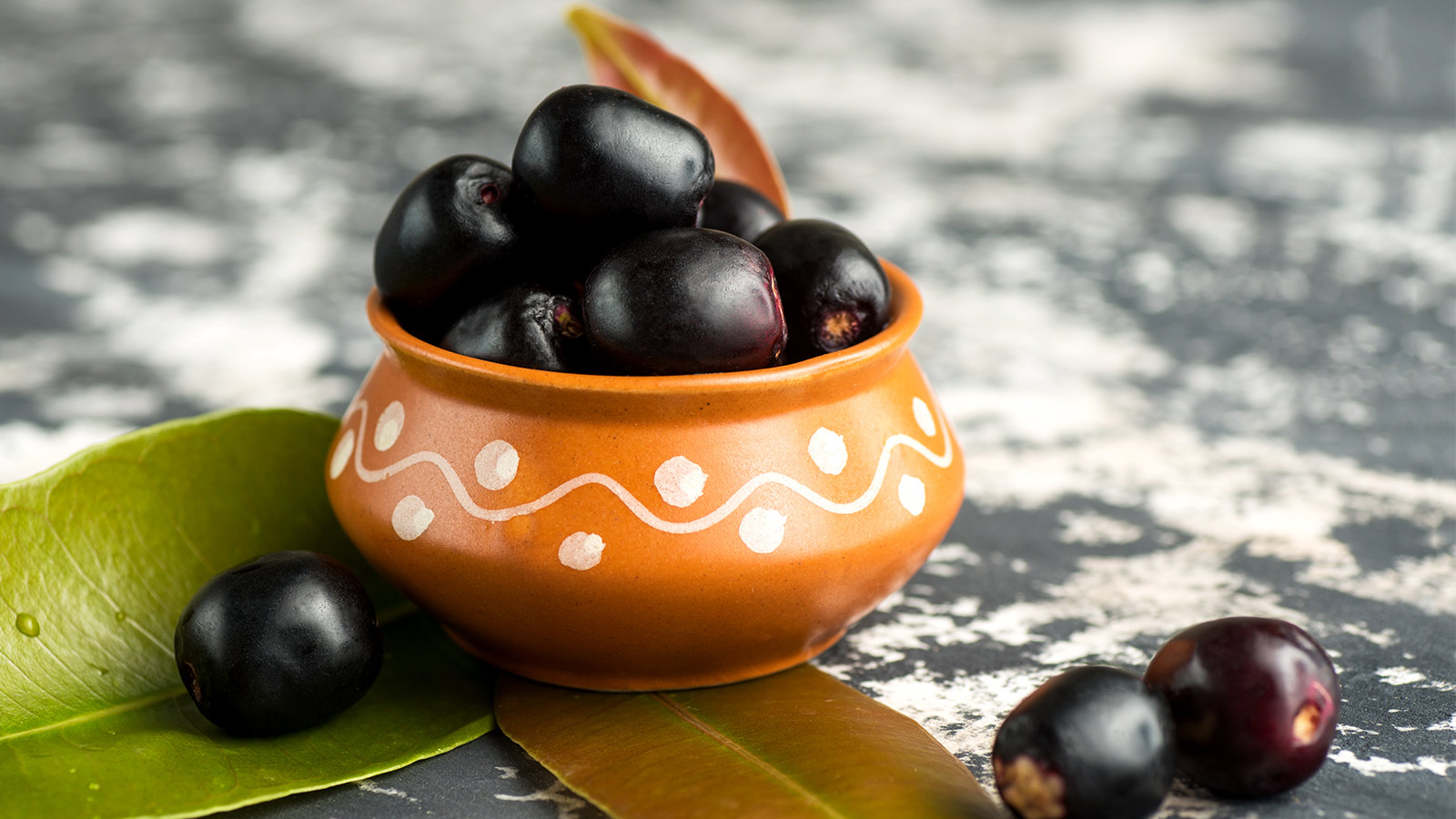 "What you put on your face and into your body matters. Hence, consume foods that are rich in vitamins, nutrients and minerals to keep overall hydration in check," reminds Chowdhary.
Fruits, like jamun and plums should definitely be a part of your daily diet. Jamun has a sweet but slightly acidic flavour. The juice also contains bioactive phytochemicals which reduce the risk of liver diseases. On the other hand, tangy and sweet plums are filled with antioxidants, vitamins and minerals. A skin secret that Bollywood diva Deepika Padukone recommends too. "Drink juice and eat fruit," mentions a post on her Instagram.
It's almost criminal to spend monsoon without savouring hot pakodas with garam chai. However, experts recommend going easy on fried foods to avoid breakouts and acne. Include lots of pulses, grains and millets that are rich in nutrients, which will help your skin glow and also, keep you hydrated.
Avoid veggies like, spinach, cabbage and cauliflower this season because they may contain germs and bacteria that can exacerbate fungal infections. Instead, go for pungent ones, such as bitter gourd, ghiya, tori or tinda. Make sure all vegetables are thoroughly washed and cooked well.
Avoid sour foods like tamarind, chutneys and pickles as they promote water retention. Instead, include apples, litchi, cherries, peaches, papayas, pears and pomegranates that improve your immune system.
Get some TLC with homemade masks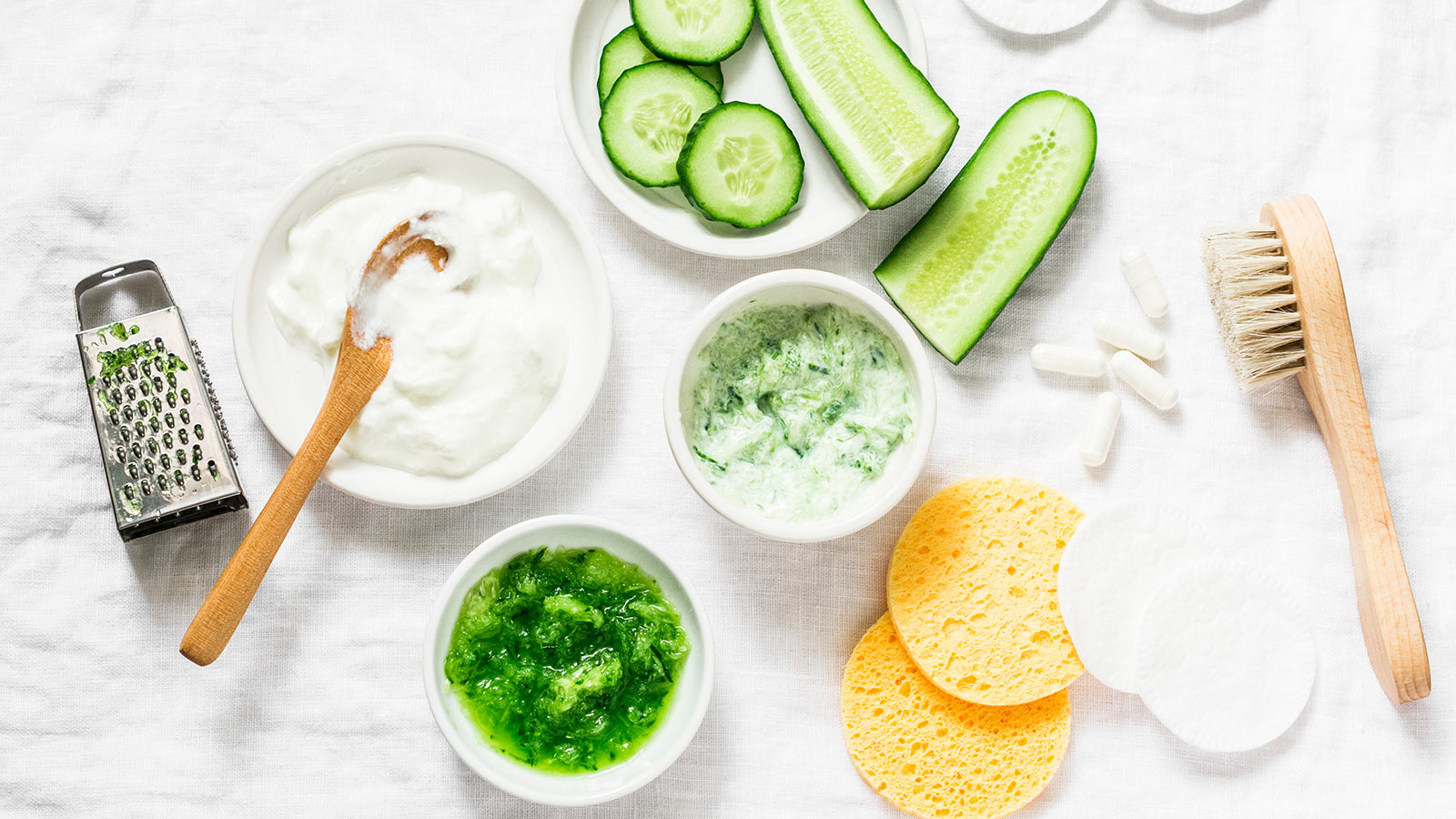 Take a cue from the DIY beauty routines of Kareena Kapoor Khan, Ananya Pandey and Kubbra Sait, and use natural pantry ingredients from your home kitchen to whip up masks and scrubs - sourced from our experts - for some much-needed TLC.
Combine cucumber juice, crushed almonds and besan to make a thick paste and apply it on your skin. This works because cucumber has nutrients that will reduce skin swelling by keeping it cool, soothes irritation and provides hydration. Whereas, almond has Vitamin-E, which will smoothen the skin texture and besan helps reduce redness, treats acne and controls sebum production.
Green tea powder with 1 tbsp of yoghurt helps chemically exfoliate and add glow to your skin. Green tea provides an antioxidant boost and helps fight free radical damage, while yoghurt gently exfoliates.
Mix one egg white with 1 tsp of honey to make a fine paste. Apply it all over your face and allow it to set until it gets dry. Wipe it off and wash your face with cold water.
If you have oily skin, use a combination of multani mitti, rosewater and mint juice. Make a creamy paste and refrigerate it in an airtight container and use a small amount on the face twice a day, for fresh, matte skin.
Pomegranate is in season and its seeds are loaded with antioxidants and Vitamin C that nourishes and rejuvenates dull skin during monsoons. Blend the pomegranate seeds with a cup of oatmeal, a teaspoon of honey and 2 tablespoons of buttermilk to get a smooth paste.
Ditch over-the-counter products for natural home remedies to feel confident in your own skin all through the lovely season of rains!
Photo: Shutterstock