If you are eagerly awaiting the rains and cooler climes along with chai-pakora evenings, but are dreading the havoc this season wreaks on your hair and scalp—we feel you. The great news is that since it's a seasonal issue, it is only temporary and a few simple tweaks to your haircare routine in the monsoon can help protect the health of your hair and scalp.
We take a look at some of these monsoon haircare issues and how you can take them head-on (pun fully intended!):
1) PROBLEM: FRIZZ 
Frizz is not our friend. It shows up at the worst times—an important meeting, an evening out with friends, a date! And the humidity in the air during the monsoon makes the frizz so much worse. But what is frizz really? Frizzy hair is a sign that your hair is dry and possibly damaged, so the hair tries to seek moisture from the air around it, which explains why it sticks out even more in the monsoon. The solution is to infuse moisture into your hair and lock that in.
PRODUCT SOLUTIONS: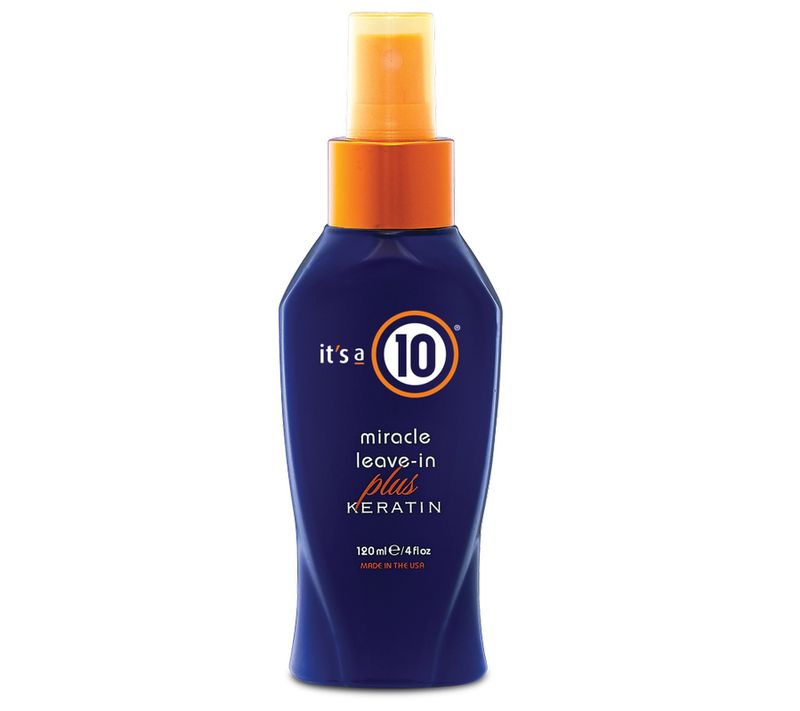 It's a 10 Miracle Leave-In Conditioner Plus Keratin: Fortified with keratin, panthenol, sunflower seed extract, green tea extract, silk amino acids, and vitamin C—this spray-on leave-in conditioner gives you frizz-free strands as it restores and locks in moisture while strengthening & replenishing lost protein.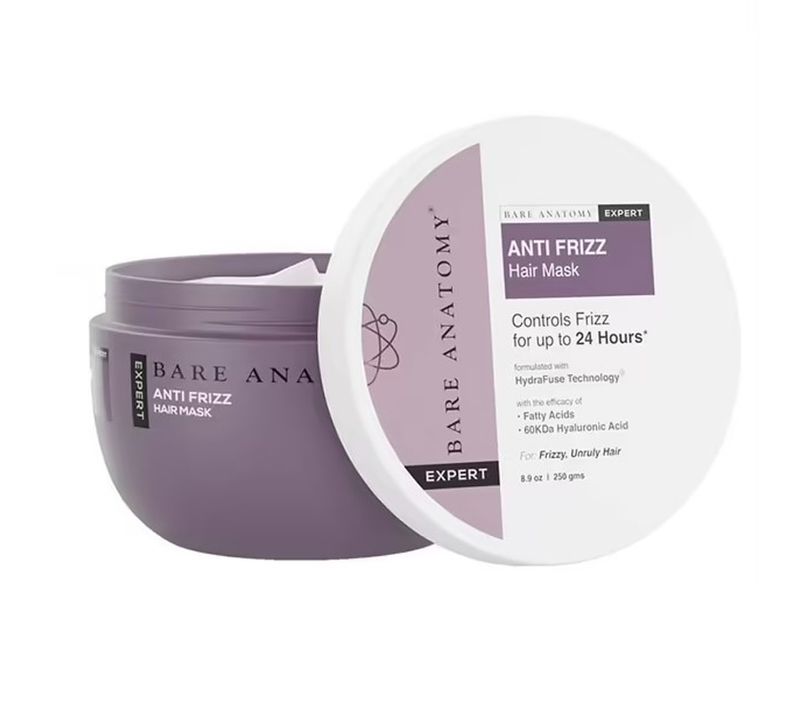 Bare Anatomy Expert Anti-Frizz Hair Mask: Hyaluronic acid doesn't have to be used only for your face. This anti-frizz mask is enriched with hyaluronic acid and fatty acids for deep hydration, nourishment, and cuticle repair. The hair is amply moisturized with an improved texture that fights off frizz for up to 24 hours.
2) PROBLEMS: DANDRUFF, FLAKING, AND AN ITCHY SCALP
If you're already prone to dandruff, the monsoon will only worsen it. This happens because the scalp tends to get wet more often and along with the humidity and sweating, it stays damp for longer. This means it's the perfect breeding ground for bacteria and a fungus called malassezia that causes dandruff flare-ups. It can also lead to scalp infections as well as hair follicle inflammation. The solution is to maintain a clean, dry scalp, and hair. Cleanse the hair with appropriate cleansers at least two to three times a week. Remember to air dry your hair or dry it off on low heat, and never tie up wet hair as that leaves the hair and scalp damp for longer periods of time.
PRODUCT SOLUTIONS: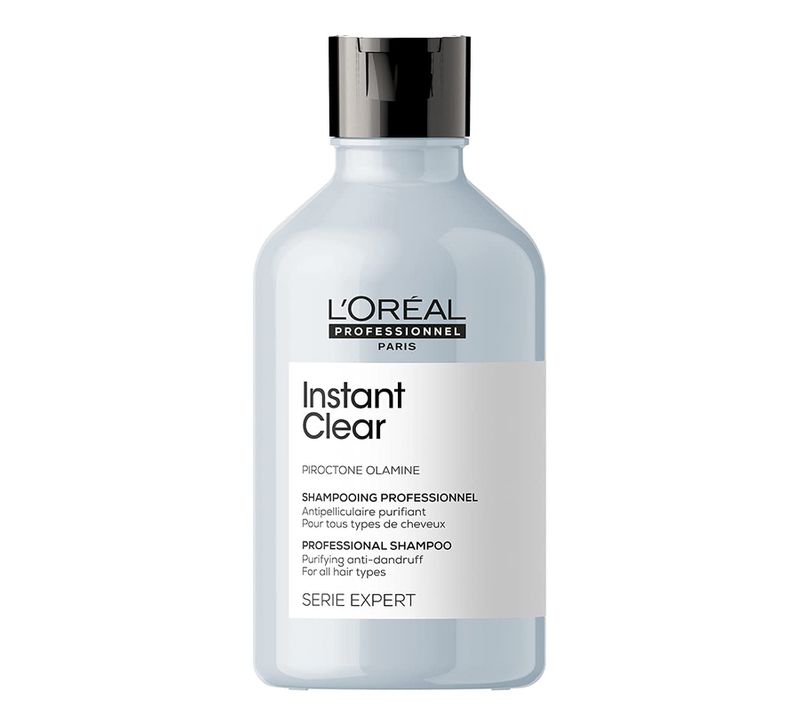 L'Oreal Professionnel Instant Clear Pure Shampoo: This is a purifying anti-dandruff shampoo that helps reduce the appearance of visible flakes and rebalances the scalp. Zinc pyrithione helps combat flakiness and helps ease the sense of discomfort associated with dandruff.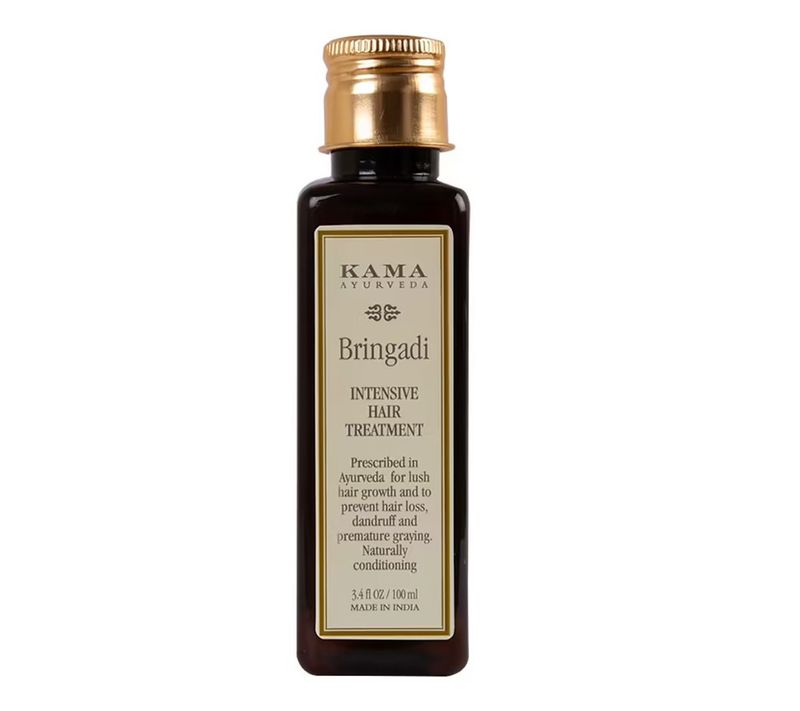 Kama Ayurveda Bringadi Intensive Hair Treatment: A rich earthy oil with potent Ayurvedic herbs infused in pure sesame oil, this recipe keeps the scalp healthy and wards off any signs of dandruff. It includes hair nourishing ingredients like indigo and gooseberry, while anti-fungal liquorice and antibacterial balloon vine prevent scalp infections.
3) PROBLEM: HAIR FALL  
While losing 50-100 strands of hair a day is normal, the rainy season tends to push this number to approximately 200 a day! Why does this happen? Excessive moisture in the air makes the hair brittle and frizzy, leading to hair fall. Wet or damp hair also tends to become weaker, resulting in more than normal hair fall. Gentle oiling—to strengthen the hair and roots—and products infused with ingredients like onion, fenugreek, and amla can help tackle this to a certain extent.
PRODUCT SOLUTIONS: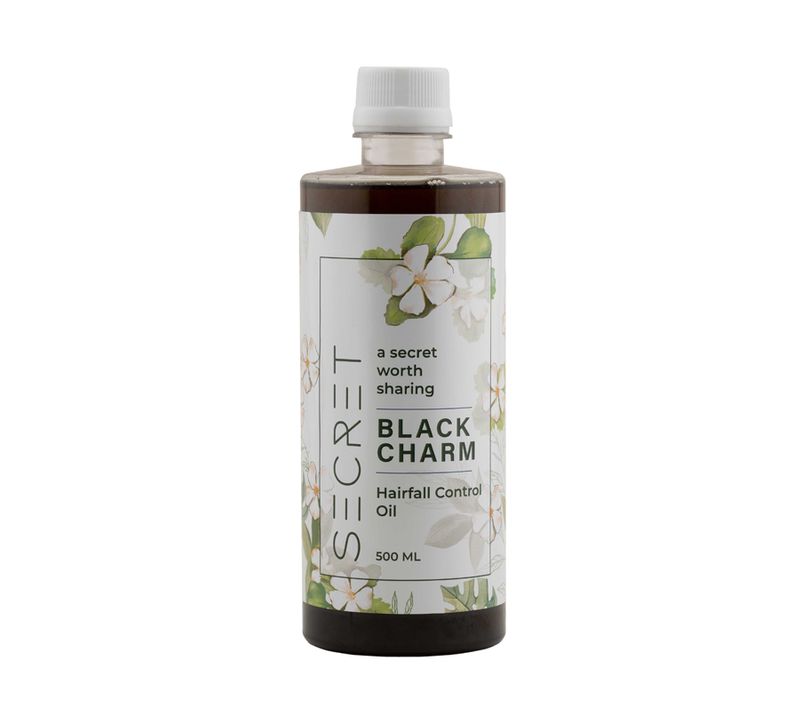 Secret Haircare Black Charm Hair Oil: With the goodness of vetiver, aloe vera, bhringraj, amla, curry leaves, brahmi and coconut oil—this oil works to fight hair loss, dandruff and dry scalp, and works to revitalise your hair.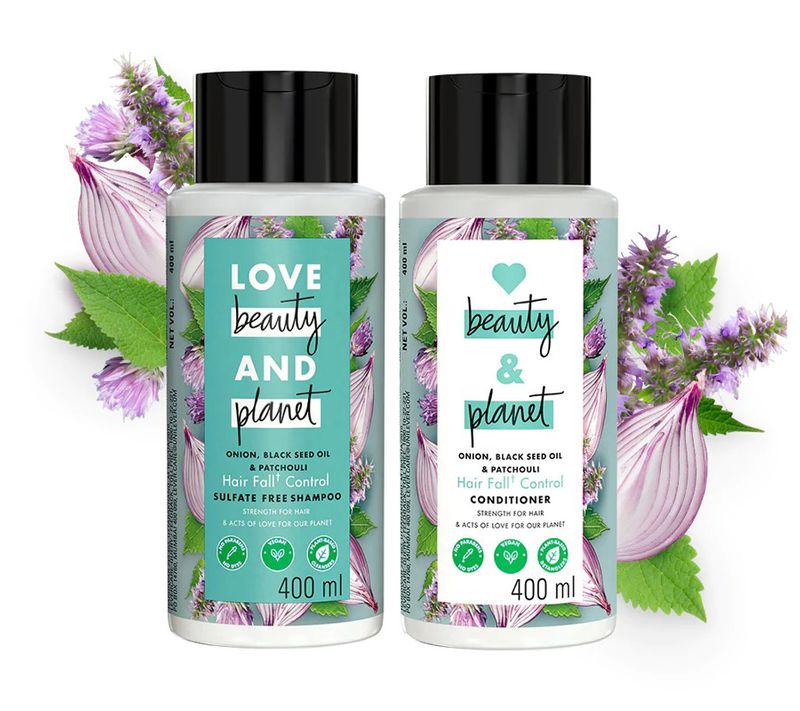 Love Beauty & Planet Onion Blackseed & Patchouli Hair Fall Control Shampoo & Conditioner: This sulfate-free range is formulated with onion bulb oil, pure blackseed oil, and 100% organic coconut oil to reduce hair fall and strengthen the strands. For those put off by the stink of onion, fret not, this one smells lovely because of the patchouli and leaves the hair smelling fresh and clean.
4) PROBLEM: LIMP, FLAT HAIR 
If it's not the frizz, it's limp lifeless hair that gets us down. And if you're dealing with an oily scalp, you can be sure to say ta-ta to hair volume in the monsoon. So, what can be done? Volumizing products like volume-boosting shampoos and sprays, as well as dry shampoos, can help add texture and body.
PRODUCT SOLUTIONS: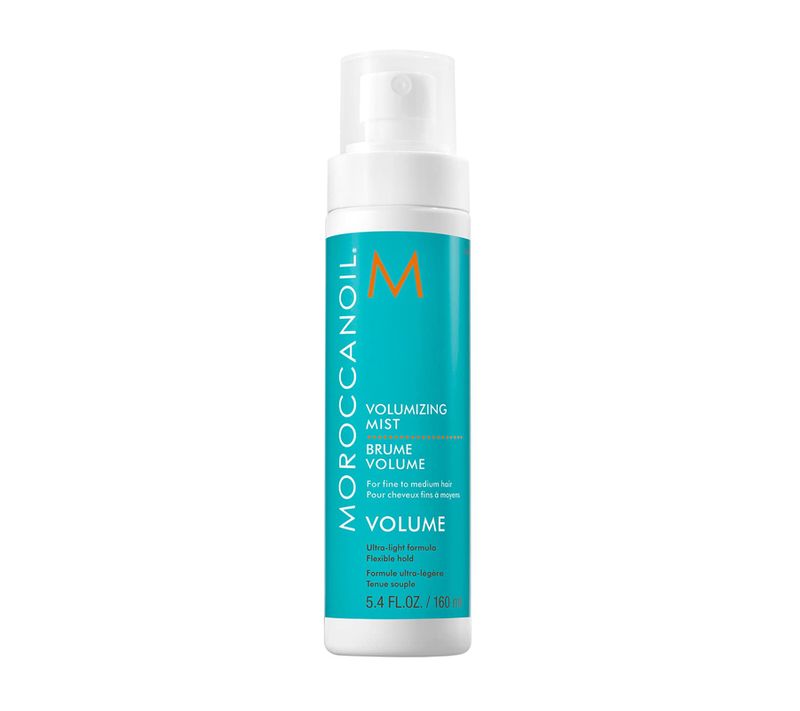 Moroccanoil Volumizing Mist: Spritz this weightless mist onto dull, limp hair for a fuller look. The argan oil-infused formula includes rice amino acids to help fortify and strengthen the hair, plus dead sea salt to build volume with a bouncy texture.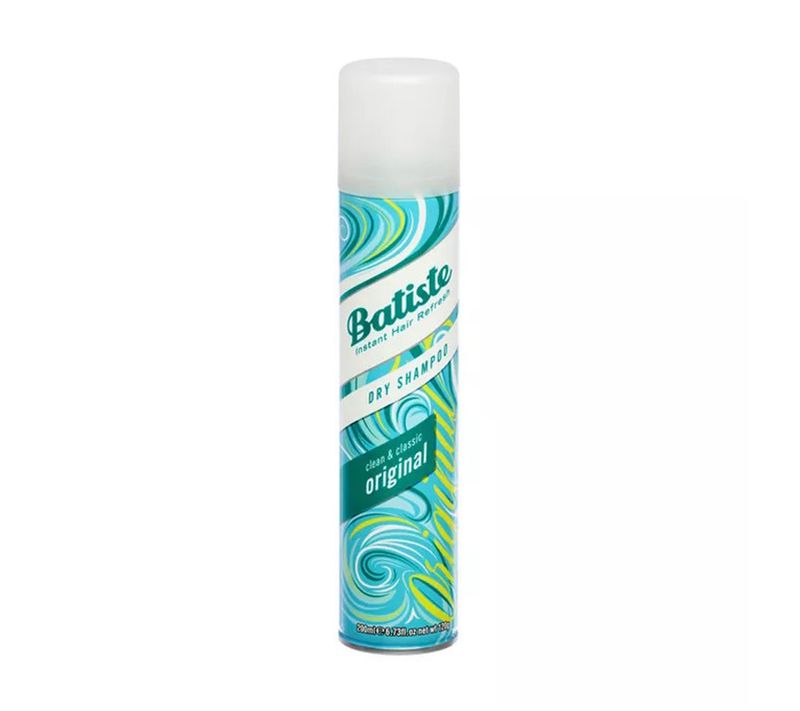 Batiste Dry Shampoo Instant Hair Refresh: Not only is dry shampoo a quick and convenient way of getting clean and fresh-smelling hair without water, but it comes to the rescue for flat hair giving it a much-needed boost, adding volume and texture at the roots making hair look fuller.
5) PROBLEM: BREAKAGE
When the hair stays wet it is more prone to tangling and breakage. The humidity also tends to make the hair shaft weaker. Add to this—tight hairdos, heavy styling products, and heat treatments that further damage the hair leading to hair-splitting and breaking. The solution? Avoid hairstyles where the hair is pulled back or tightly secured with elastics that can further break hair; reduce the use of products that weigh the hair down making it weaker. Also always ensure the hair is fully dry before securing it to avoid breakage.
PRODUCT SOLUTIONS: 
The Tribe Concepts Neem Comb: An all-natural product with anti-fungal and anti-allergen properties, this comb is made with the seeds of the neem tree and helps combat breakage, hair fall, and dandruff.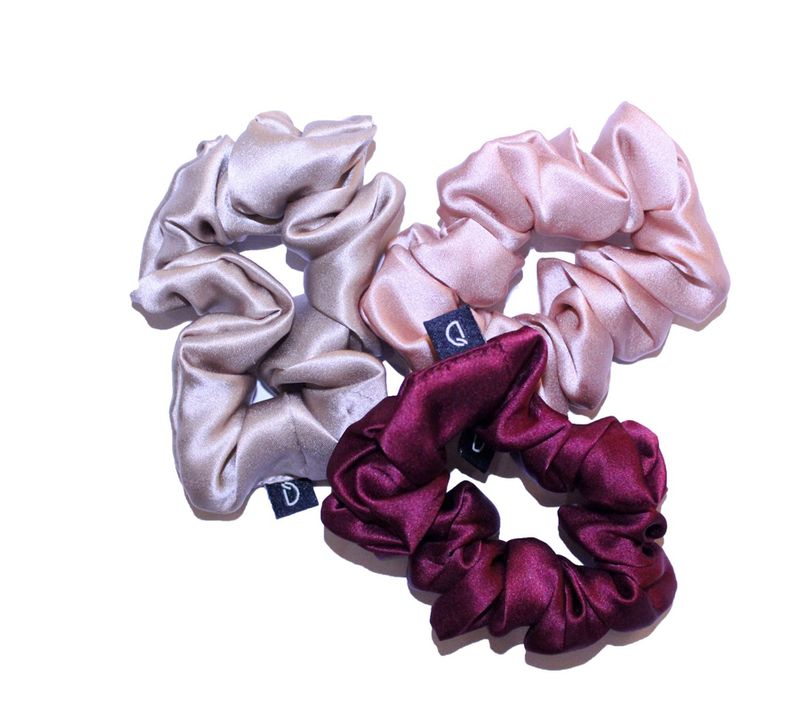 Dame Essentials Silk Scrunchies: These pretty scrunchies are made from 100% pure mulberry silk. Pure silk doesn't tug or pull your hair, thus reducing damage and breakage as opposed to traditional hair bands. These scrunchies also have a wide surface area which prevents hairband dents and ridges in the hair shaft.
---
Photo: Banner ; Shutterstock ; Inside Images ; Featured brands