If you are a skincare junkie, then products with actives like hyaluronic acid, ceramides, and niacinamide—among others—must already be on your beauty shelves. And you probably remember their benefits by heart.  
From hydrating serums to refreshing cream gels, skincare products are typically the first things that formulators begin experimenting with. But should these buzzing ingredients be restricted to just the face?
Until recently, the only resort in haircare was a bottle of oil, shampoo, and conditioner. But these products tended to lack innovation like skincare. But now, hair products rely on the active ingredients found in face products. Turns out, the ingredients that make your skin glow—from hyaluronic acid for hydration to ceramides for moisturisation—can also bring life to your locks.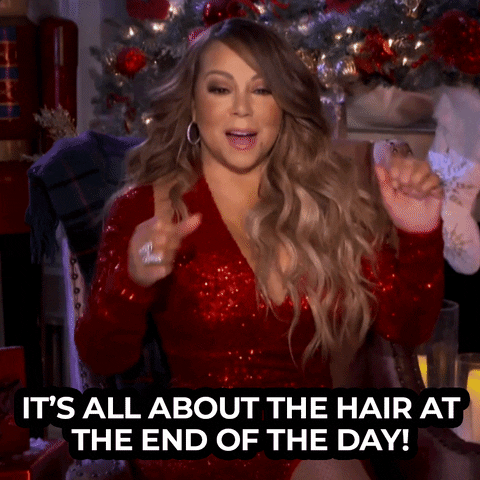 "Today's haircare brands and manufacturers are drawing inspiration from advances in skincare—releasing products with active ingredients that would be at your home in your collection of face serums, lotions, and creams," shares renowned dermatologist, Dr Geetika Mittal of Isaac Luxe.  
A new beauty trend has emerged as a result of hair brands opting for these active ingredients: the skinification of haircare.
Why are haircare brands so focused on actives now?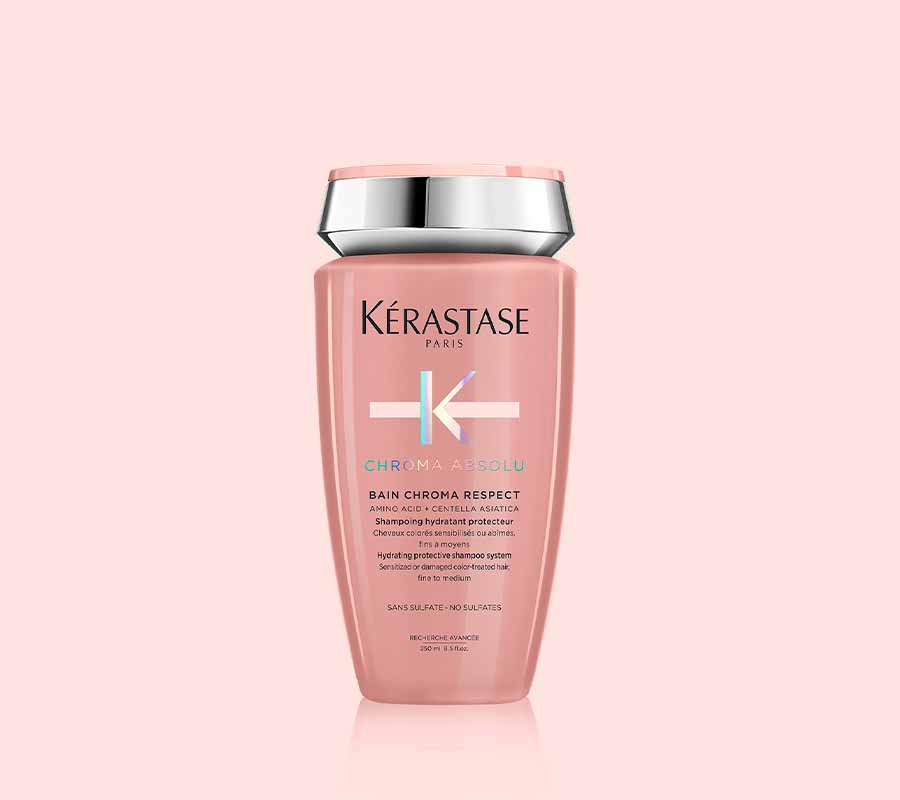 Let's start with the luxury haircare brand, Kerastase's new Chroma Absolu range which comes with a high-shine rinse treatment product enriched by a trio of ultra-caring acids—amino, tartaric, and lactic. This lactic acid is said to exfoliate the hair surface and control sebum production when applied to the scalp. In skincare, this heavily-used acid also does the same—eliminates dead skin cells, brightens, and evens the skin texture while also accelerating the skin cell renewal process.  
Similarly Schwarzkopf Professional's latest range, Fibre Clinix has five variants with different skincare actives developed to fix dull, dry, frizzy, and damaged hair - niacinamide, alpha hydroxy acids (AHA), squalane complex, ceramides and phytokine. 
"Taking care of your skin isn't limited to your face anymore. Because the scalp is also a part of your skin. It is slightly different from the rest of the body in terms of its thickness and oiliness. But it is an extension of the skin in itself, so it's natural to find these skincare ingredients in haircare," explains Dr Nishita Ranka Bagmar, a noted dermatologist at Nishita'a Clinic for Skin, Hair and Aesthetics.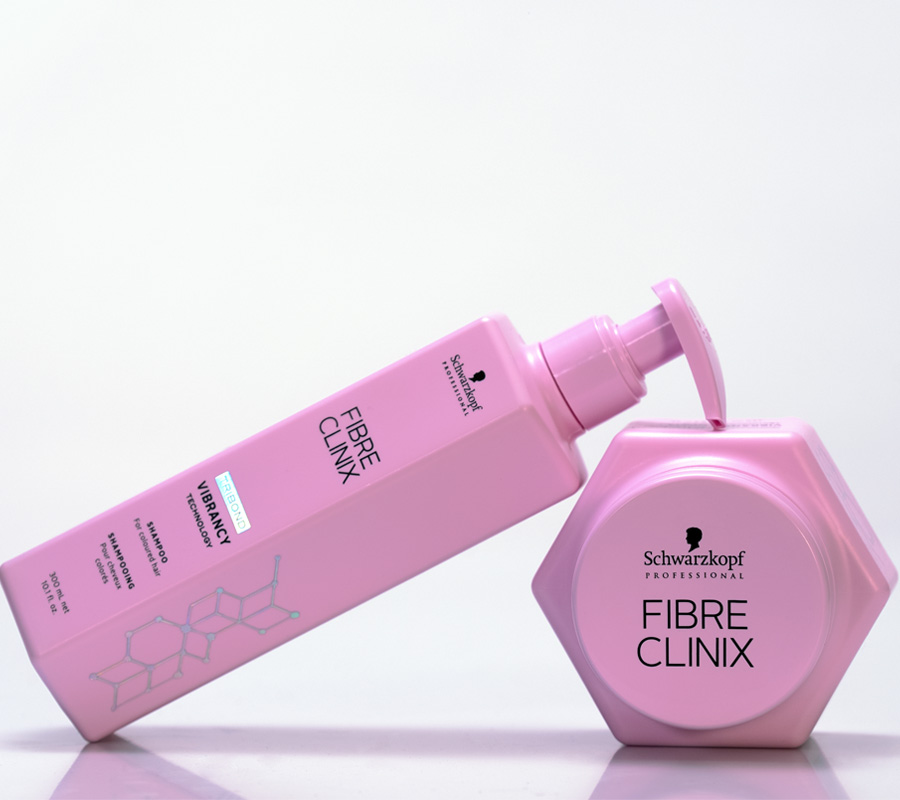 In skincare, these actives and acids have been around for a long time and beauty enthusiasts swear by their benefits. But do benefits work when it comes to the hair and scalp? Dr Geetika stresses on the fact that natural ingredients used for the skin are effective for hair as well, like yoghurt, aloe vera, honey, coconut oil, and so on.
That said, using actives in hair care products is a fairly new concept. And if we can use them on our locks, why not use our actives-induced skin products instead?
"As far as their (actives) usage on the scalp goes, they have to be slightly modified to penetrate the thick skin of the scalp. The scalp is a richly dense area with a lot of hair follicles so these ingredients cannot be in the exact formulations that are for the face. The formulations made for the scalp need to have more penetrative properties to take care of the hair density. So, it cannot be a skin serum that you apply to the scalp," shares Dr Nishita.
Why do we need skin-inspired #hairgoals?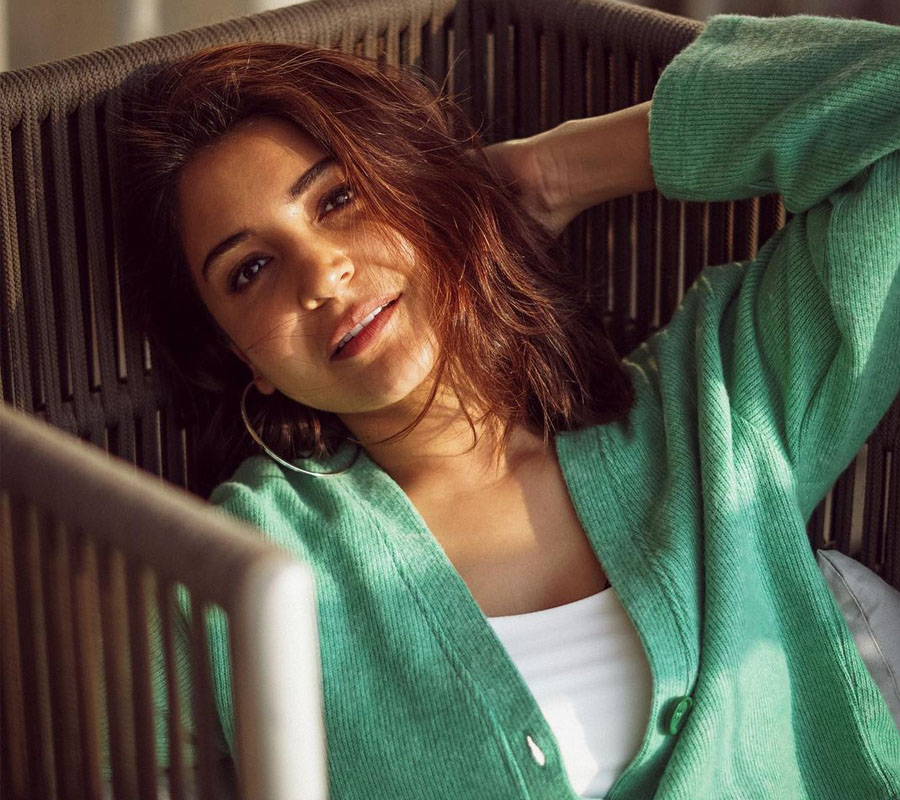 Until now, haircare products only focused on the surface of the hair—moisturising and sealing it to minimise friction and breakage. Indeed, innovations in haircare always pique our interest. But, the new skin-inspired #hairgoals that are everywhere on the internet—like anti-pollution and anti-ageing for hair—cannot be brushed off as marketing gimmicks.
You see, the scalp makes all the difference. Most of these haircare products that use actives focus mostly on your scalp's health. "All the other hair products work for the conditioning of the hair but these actives-driven hair products are essentially focused on your scalp's health. Because that is where the nourishment of the hair takes place. The scalp is basically like the soil and your hair is like a plant, so as you add fertiliser in the soil, the quality of the scalp tends to be better," explains Dr Nishita.  
It makes sense why the recent spike in the 'scalp care' trend made us wonder if scalp care is the new skincare. "It's no longer enough to just 'wash, rinse, repeat' when it comes to hair care," adds Dr Geetika. While we put so much effort into our skin to fight environmental stressors, why don't we do the same for our scalp?
Which skincare actives should you choose for your scalp?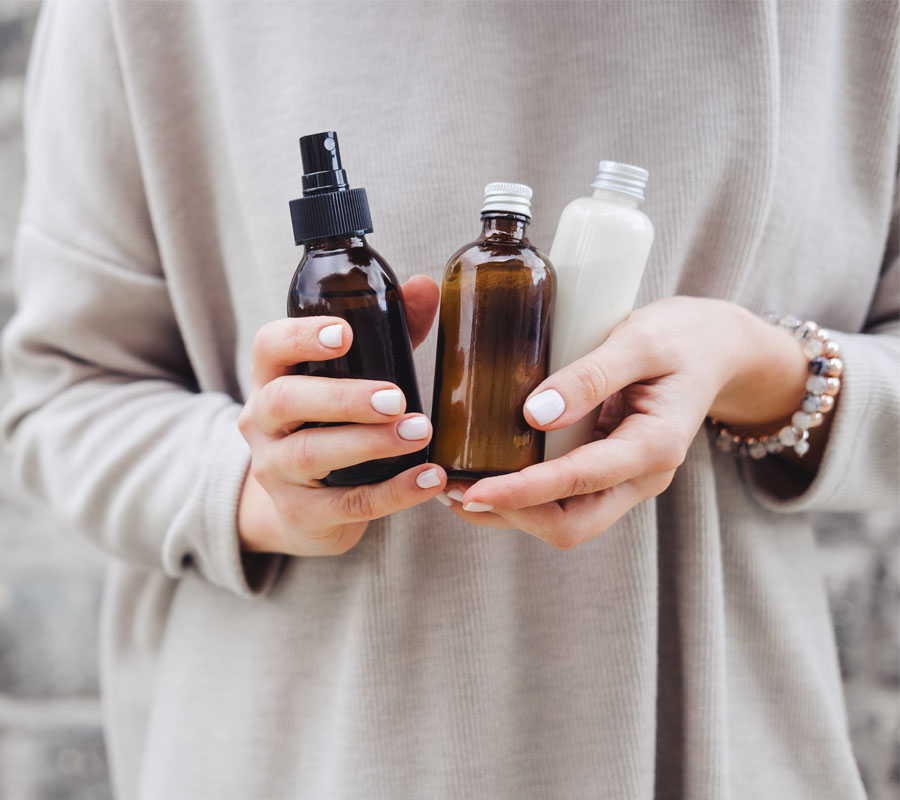 Since science has concluded that our scalp has a similar but complex set of needs to those of the skin on the face, brands are following in the footsteps of skincare innovations—but, only a few actives and acids are making significant inroads in haircare.
"Hyaluronic acid is one active ingredient that is becoming popular in haircare. It's especially meant for those having a very dry or flaky scalp," Dr Nishita shares. "Another popular and interesting one is retinol. There are now hair growth serums with retinol. As for your skin, it improves cell turnover and boosts collagen production. When used for your hair, it improves the condition of the scalp," she adds.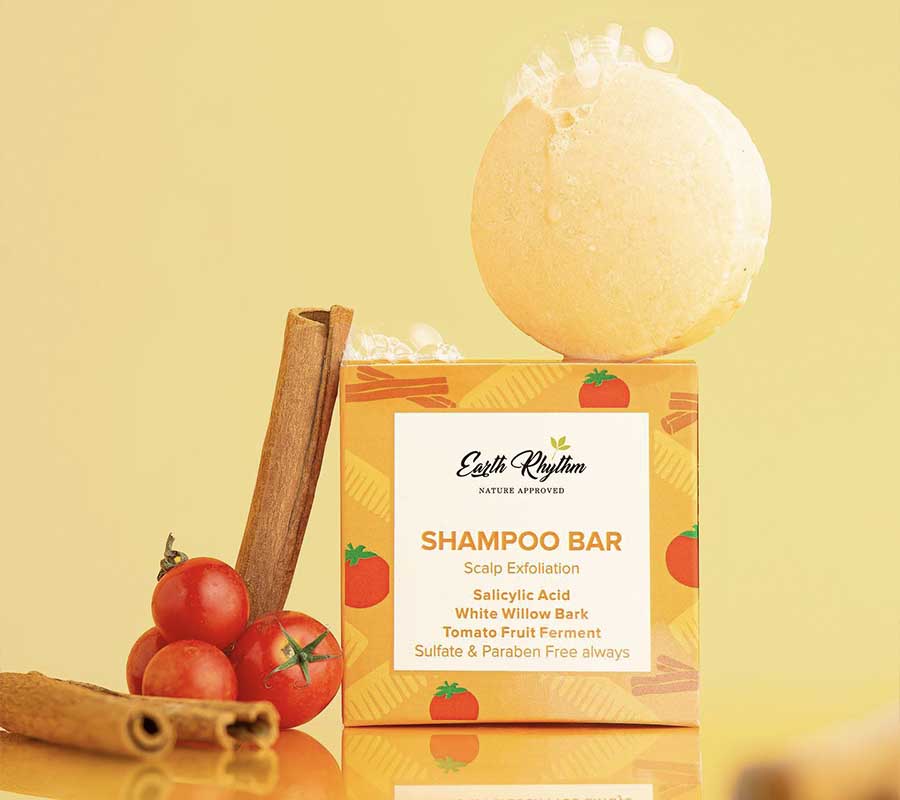 Shampoos with salicylic acid are also popular in this category among beauty enthusiasts. Homegrown beauty brand Earth Rhythm has an innovative exfoliating shampoo bar with 2% salicylic acid. It is common knowledge that the ingredient, when used on the face, works best to remove excess oil and exfoliates the skin. Clarifying shampoos with this same ingredient help in dislodging the sebum secretion from the scalp to help the hair follicles breathe. These clarifying shampoos are made for those having dandruff issues. Fixderma Cosmetic Laboratories (FCL), a derma cosmetic brand, also has a salicylic acid-included shampoo to treat dandruff and scalp psoriasis. "Your scalp will remain impurity-free if you use products that intentionally include skincare compounds," advises Dr Geetika.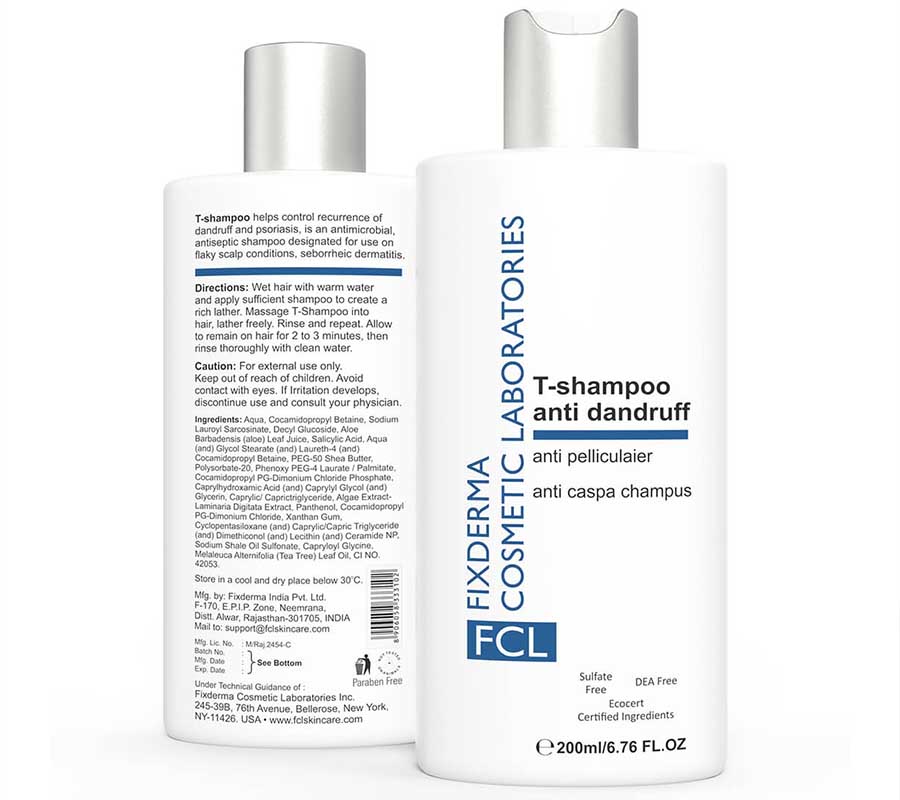 The development of more and more products featuring different types of acids and actives, similar to the skincare aisle, is definitely on the rise. Even so, it is still a developing facet of the haircare industry and there is definitely more to discover.
Photo: Instagram/Alia Bhatt; Featured brands; Giphy