The monsoon is here, and we can't be happier. Nothing is more relaxing than the first downpour that brings the temperature down and sets us in a refresh mood. But, no matter how much we love the monsoon, there's nothing that can save us from hair-raising issues, think bad hair days on all days. The high humidity in the weather makes hair lame, frizzy, entangled, and leads to hair fall.
"During the monsoon season, humidity levels are notably higher. This causes the hair cuticles to swell and open, thereby increasing the tangling quotient," says Melissa Hughe, National Technical Head, Schwarzkopf Professional India.
To save your hair from getting frizzy in monsoons, Hughe suggests treating your locks with products that provide smoothness and anti-frizz solutions. "Make sure you seal your hair with a coat of anti-frizz serum for prolonged smoothness and shine. Anti-humidity and anti-frizz sprays are a quick fix and a must-have. Use cool water to rinse your hair," she adds.
1. Getting the brushing right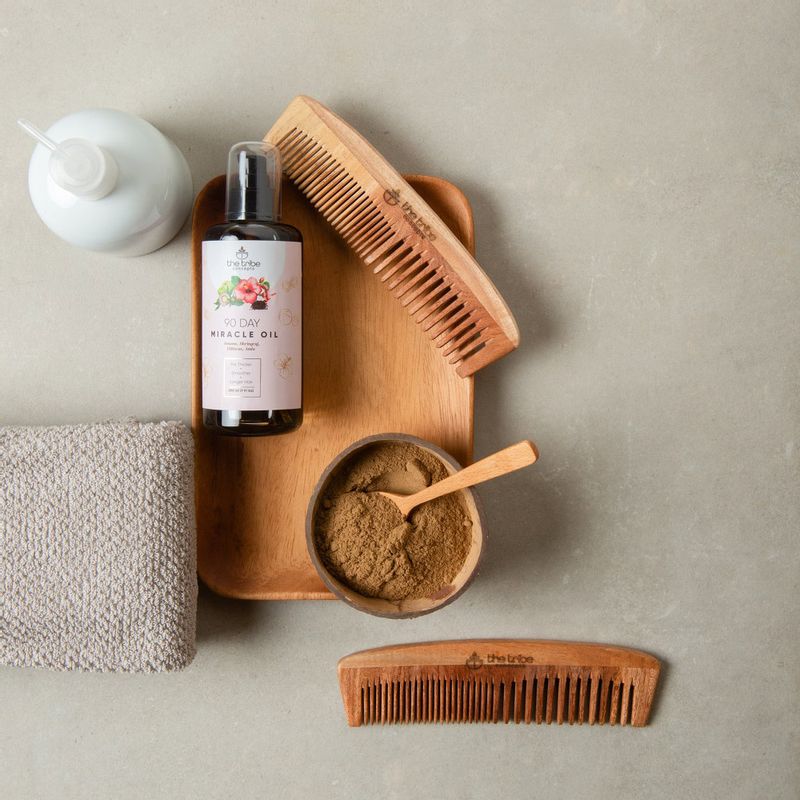 According to Hughe, people often end up combing their hair wrong, and as a result lose a chunk of hair every day. She warns against aggressive brushing that leads to hair damage and breakage. "Brushing when the hair cuticles are open make the hair more prone to both damage and breakage. Large tooth/wide combs, detangling brushes, vent brushes, and paddle brushes are good options." She also suggests using a detangling spray conditioner before brushing to protect the strands.
Celebrity skin expert and medical head of The AgeLess Clinic, Dr Harshna Bijlani, says, "Starting at the scalp, use a boar bristle brush to distribute your scalp's oils evenly onto your hair so it stays naturally moisturised. This simple step each night helps increase circulation, which helps make your scalp healthier."    
2. It's okay to shampoo every day!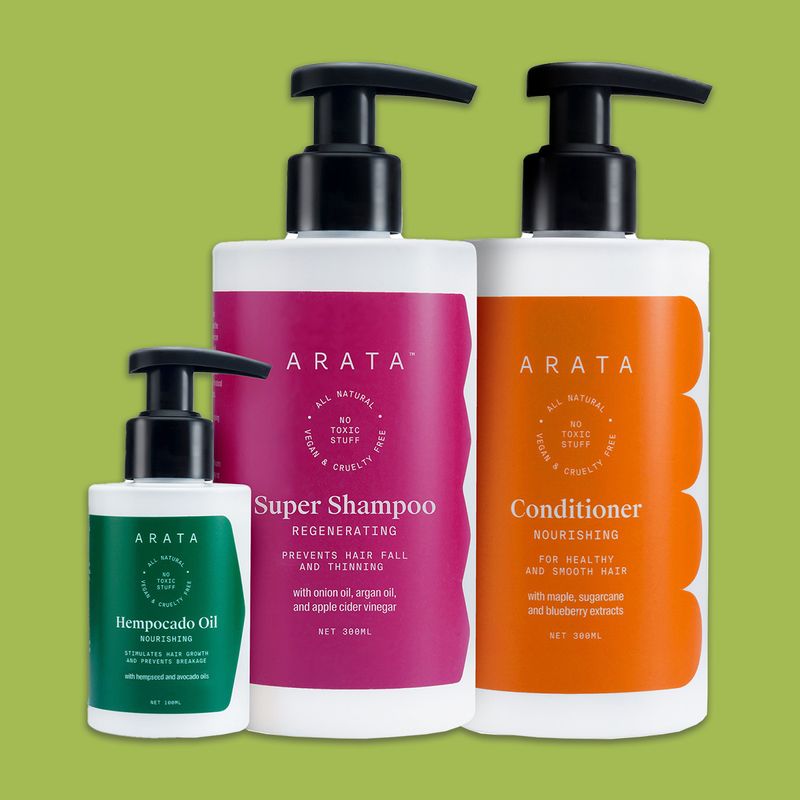 Dr Bijlani strongly recommends to stay away from this age-old myth that using a shampoo everyday leads to hair fall. However, for those who lead an extremely active life and find the need to shampoo daily, she suggests milder daily shampoos to prevent over drying. "Avoid shampoo or hair products with sulfates, parabens, polyethylene glycols, and dimethicone. Try to wash your hair two to three times a week and always moisturise whenever you shampoo. If you have dandruff, use an anti-dandruff shampoo with ingredients such as, ketoconazole, salicylic acid, and tea tree oil."    
As per Hughe, applying oil, shampoo, and conditioner, thrice a week is a healthy routine. 
3. Hair products and treatments for monsoon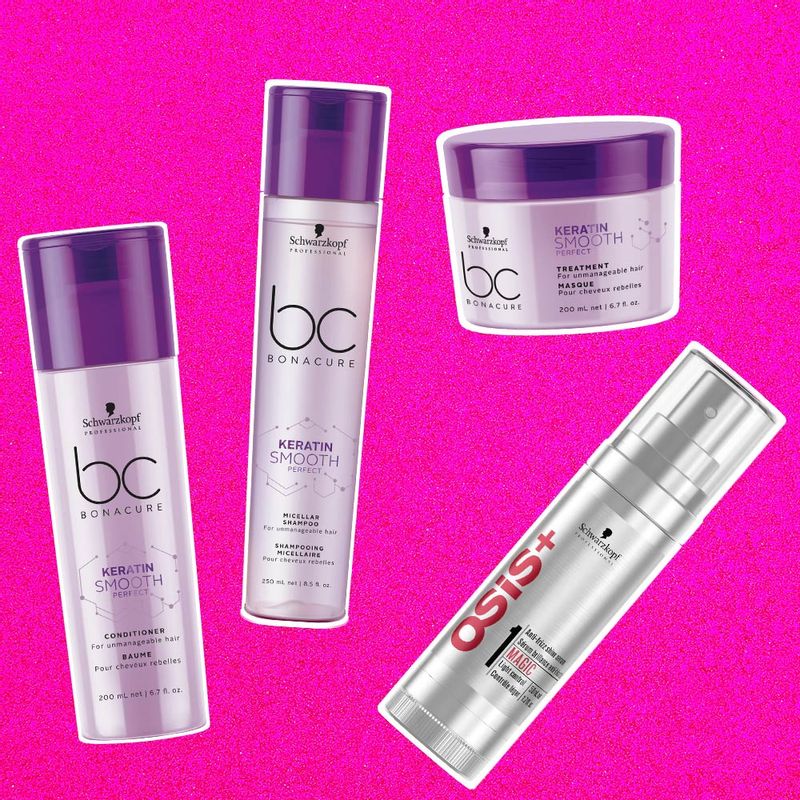 Here are some of the haircare products that Hughe recommends from her Schwarzkopf Professional range:-
Anti-frizz
The Oil Ultime Velvet Ceremony enriched with the goodness of Argan oil is the ultimate anti-frizz pampering to opt for.
Anti-hair fall
The Spa Essence treatment is a perfect blend of science and nature, enriched with proteins, amino acids and vitamins for ultimate hair nourishment, and ingredients such as panax ginseng and echinacea purpurea extracts (plant-derived) that enhance blood circulation and stimulate hair growth.
Smoothness
Keratin Smooth Perfect is a must-have range. With its micellar shampoo, even excessive use provides gentle effective cleansing, and smoothness. The KSP treatment has the high caring quotient, and the range is pH balanced at 4.5-5.5, ensuring optimum hair health and quality with every use.
Furthermore, if you are into Ayurveda and are looking for a more organic solution to your hair problems, Kama Ayurveda's in-house Ayurvedic doctor, Dr Sharad Kulkarni, suggests therapies, such as, Virechana, Nasya, Raktamokshana and Shirodhara.  
"Use hair oils that have ingredients like bhringaraj, amla and neem, found in Kama Ayurveda's Bringadi Intensive Hair Treatment Oil and cleanse the hair and scalp with a mild cleanser like the Rose Jasmine Hair Cleanser," Dr Kulkarni adds, also recommending intense breathing exercises, and a headstand for two minutes every morning. 
4. Keeping your scalp clean and healthy
Our scalp tends to attract the most amount of dust in this season. Hughe suggests avoiding external exposure with a damp or oily scalp. "Wear a scarf or sun hat outdoors, keep the scalp clean and dry with a regular cleansing routine followed by drying."
"Hair growth starts with a healthy scalp. When you cleanse and treat your scalp with healthy ingredients, you produce strong, beautiful hair. If you're not sure how healthy your hair is, do a root lift test -- at the crown of your head, hold up a section of your hair -- a healthy hair will be of the same thickness from root to end, but thinner ends need attention. To prevent any kind of scalp infection, wash your hair regularly, especially after a workout or after getting drenched in the rain," adds Dr Bijlani.   
5. Tips to maintain long and curly hair in monsoon
Frequent trims to get rid of split ends is something both Hughe and Dr Bijlani recommend.
"Get trims within a bracket of six to eight weeks for long, healthy hair. While haircuts don't make them grow any faster, they help get rid of split ends that break your hair. Eliminating the breakage gives the appearance that your hair is growing faster. A split end that breaks can lead to loss of hair length, shine, volume and smoothness," says Dr Bijlani. 
For long hair, Hughe recommends:
Use a split-end sealing product.
A strengthening formula to reinforce lengths.
A treatment/spa once a fortnight.
A spray conditioner to keep the length moisturised and tangle free.
A regular cleansing, conditioning, and moisturising routine.
For curly hair:
Use products made specially for them.
Do not brush /comb often.
Adopt the scrunching action.
Leave-in creams and conditioners to keep the shape and frizz in check.
Microfiber towel turbans are a must.
---
Photo: Shutterstock