When it comes to the pros and cons of summer beauty packed with the onset of monsoons, this means your vanity box needs to be customised with products that align well with the needs of the changing weather. Thankfully, beauty brands are in the loop with new products to combat the unpredictable weather conditions. 
From non-greasy moisturisers to nourishing haircare ranges, here's our June beauty edit to streamline both your summer and monsoon beauty shopping. We compiled a list of all the best skincare, makeup, and hair care products that deserve a place on our shelves:
1. Onion, blackseed, and patchouli range, Love, Beauty And Planet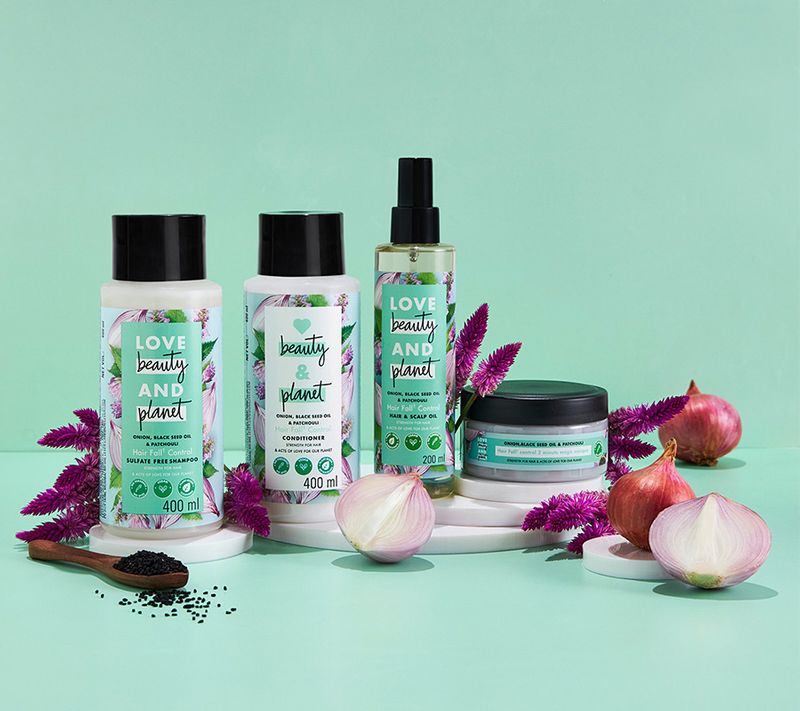 The PETA-approved beauty brand, Love Beauty and Planet has added two new innovative products - hair oil and hair mask in its existing category of onion, blackseed, and patchouli range. Thereby the entire range is a four-step product consisting of shampoo, conditioner, hair oil and mask. The products are formulated with onion bulb oil, pure black seed oil, and 100 per cent organic coconut oil that is known to reduce hair fall and strengthen the strands. The range is free of parabens, sulphates or dyes as well. 
2. Birch juice skincare range, Quench Botanics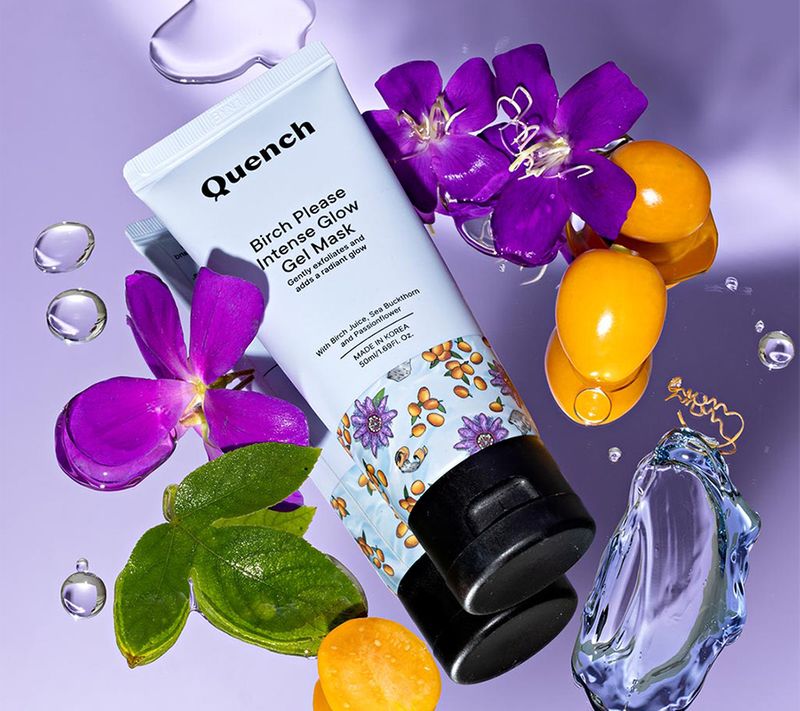 Korean beauty brand, Quench Botanics has introduced a new skincare range with products having birch juice. The ingredient is known as a super ingredient containing an abundance of amino acids, antioxidants and minerals to help the skin retain moisture and protect skin barrier function. The range contains a glow gel mask, sheet mask for intense hydration, moisturising face mist and clarifying skin serum.  The products are lightweight and all of them aim to hydrate and tone the skin along with delivering intense hydration to reveal plump and supple skin. 
3. Foaming cleanser range, Earth Rhythm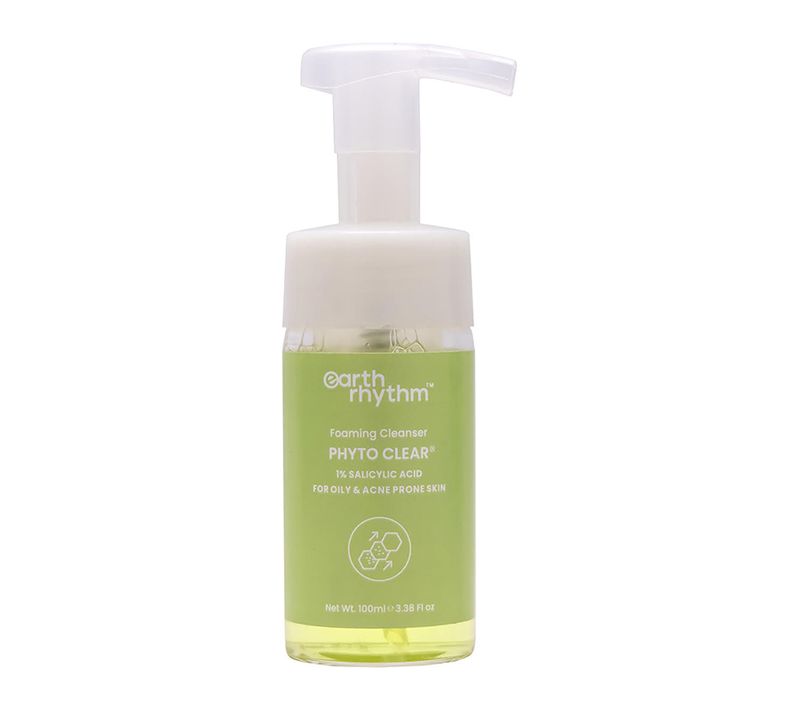 Clean beauty brand, Earth Rhythm has introduced six new foaming facial cleansers with various ingredients suited for removing excess oil and dirt from the skin. The cleansers are formulated with different ingredients like glycolic acid to exfoliate skin cells; ceramides to deep cleanse and prevent dryness; niacinamide to even out skin tone and reduce dark spots; salicylic acid to treat acne problems and others. These cleansers are gentle to use and don't dry the skin as well.
4. Bakuchi face moisturiser, The Switch Fix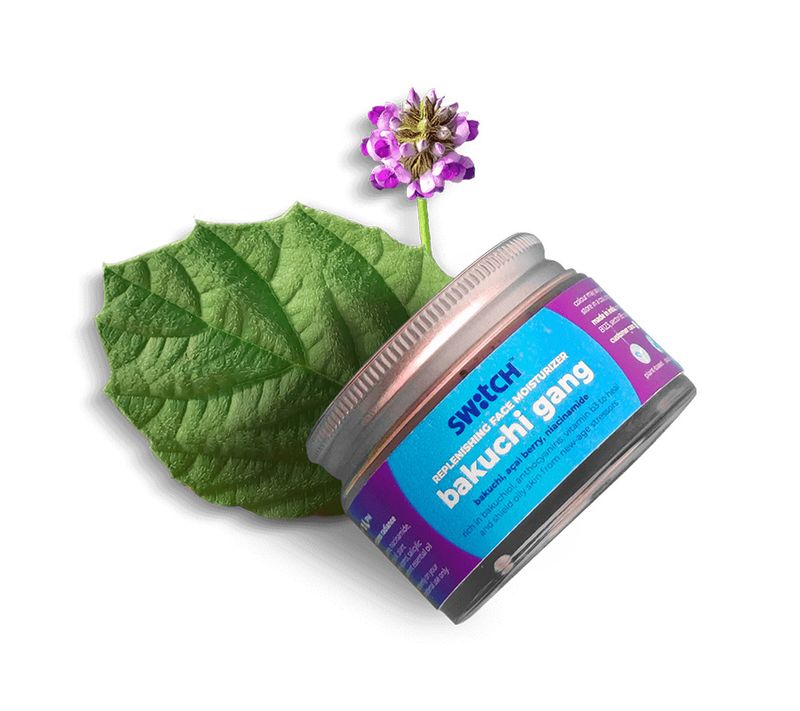 Clean and conscious personal care brand, The Switch Fix has launched a face moisturiser rich in bakuchiol. The ingredient is known to strengthen the skin barrier, restore skin radiance and replenish hydration. Due to its light gel-like texture, the moisturiser is even non-comedogenic, non-greasy and quick-absorbing, making it an absolute delight to apply in the summers. 
5. Bodycare range, SkinKraft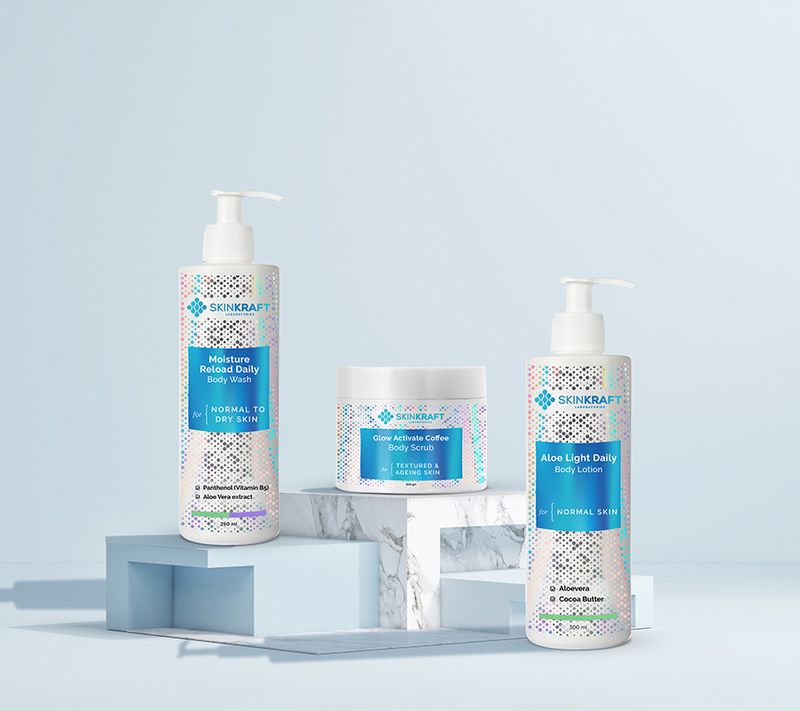 The restorative properties of body care products always make a worthwhile indulgence, hence beauty and personal care brand SkinKraft has expanded its product portfolio with a body care range. Comprising body washes and lotions - each of these categories consists of two products that are meant for oily and dry skin. The range also comes with two kinds of body scrub infused with coffee and coconut shell powder that has gentle exfoliation properties.
6. Advanced kumkumadi range, SoulTree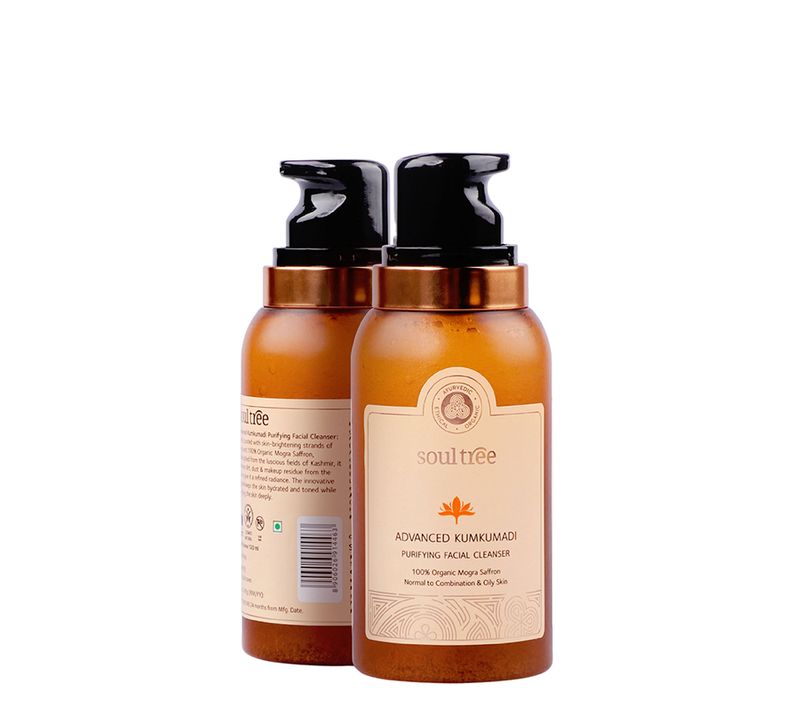 Luxury Ayurvedic brand, SoulTree has introduced a kumkumadi range formulated with organic mogra saffron. The range consists of eight skin revitalising products including facial oil, refined day cream, radiance night cream, pore-refining cleansing oil, facial cleanser, toner, masque and facial exfoliator. The kumkumadi range promises to give a luminous radiance to the skin along with treating hyperpigmentation, diminishing spots and blemishes and preventing acne. The products also come with a mild fragrance. 
7. Glow+ range, Aqualogica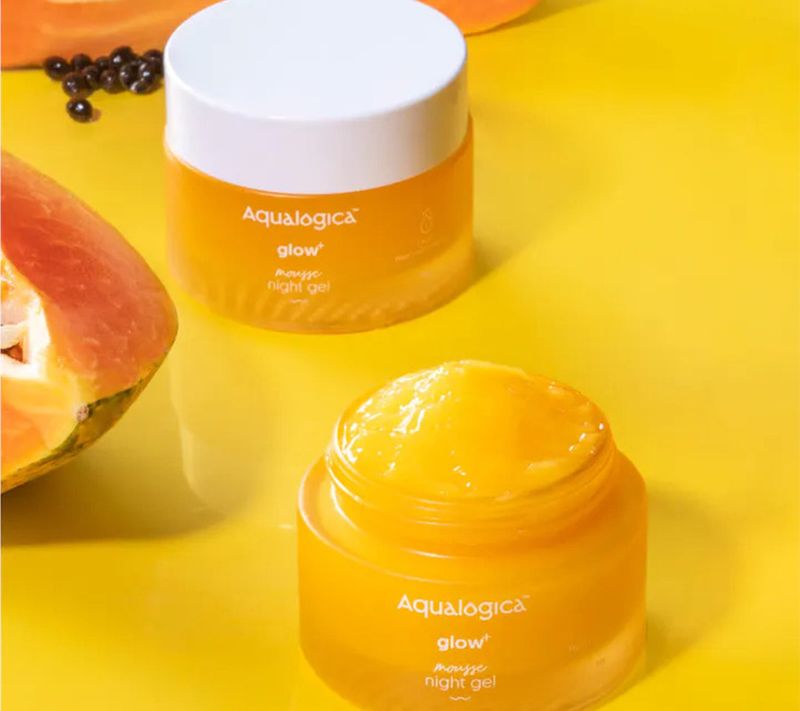 The newly-launched beauty brand, Aqualogica has come up with a new skincare range designed to give dewy and plump skin. The Glow+ range consists of face serum, sunscreen, face moisturizer, night gel, face scrub, and face mask. All of the products are packed with light gel-based textures, addressing major skincare concerns such as hyperpigmentation, dull skin, and dark spots, all while keeping hydration at the forefront.
8. Fresh From The Forest collection, Forest Essentials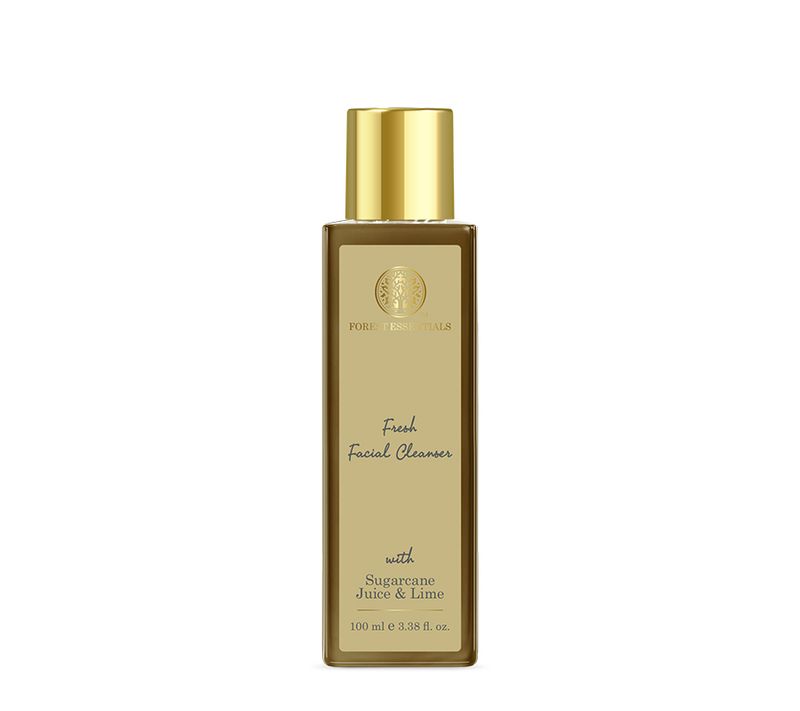 Bringing memories of past summers, luxury ayurvedic beauty brand - Forest Essentials has come up with a new range of limited-edition products. Titled 'fresh from the forest', the collection comes with a farm-to-bottle concept with concoctions prepared with seasonal summer ingredients. The online-exclusive collection currently offers seven products for the skin, hair and body as part of a summer-only launch, containing onion juice, hibiscus flowers, mishtidoi, sugarcane juice and other ingredients of the season.  The collection focuses on fresh skincare essentials prepared in small, made-to-order batches when the ingredients are at their most potent. 
9. Summer Glow essentials range, Skin By Dr G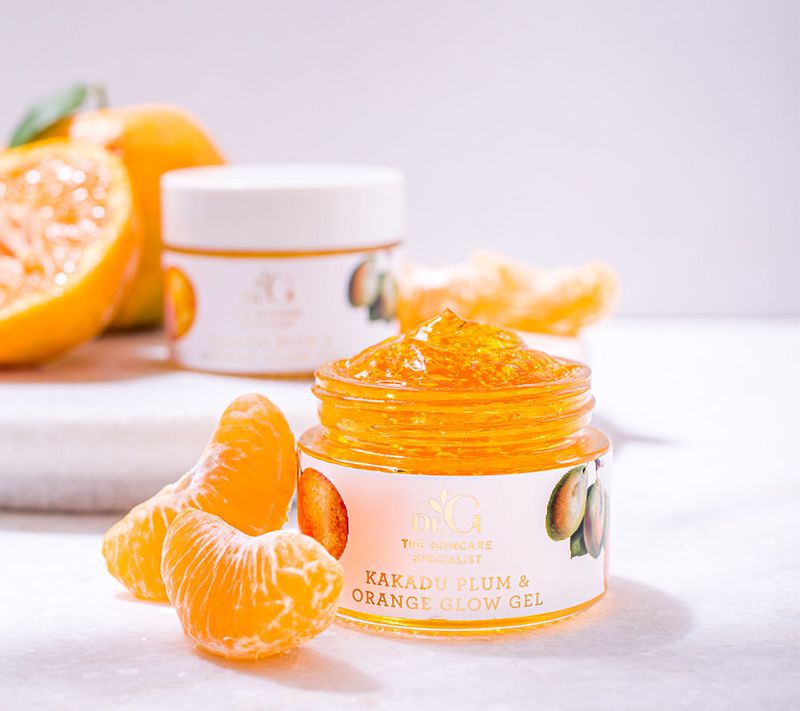 Skin by Dr G, the luxury skincare range curated by celebrity dermatologist Dr Geetika Mittal Gupta has a new summer essentials range, including products that feature the goodness of kakadu plum and vitamin C. First up is a glow face gel mask with kakadu plum, orange fruit and citrus tangerine peel extracts. The gel gives the skin a boost and radiance while also rejuvenating it. It also helps to restore the skin's collagen and makes it appear healthy and supple. The second one is the coveted active C face serum that promotes elasticity for a radiant and glowing complexion. It also delivers a smooth and even skin tone and reduction in dark spots. The texture makes it a boon for those who have always desired dewy and bright skin, giving a subtle glow instantly.
Available here: Glow Gel and Active C Serum
10. The Sunlit sunscreen combo, BrownSkin Beauty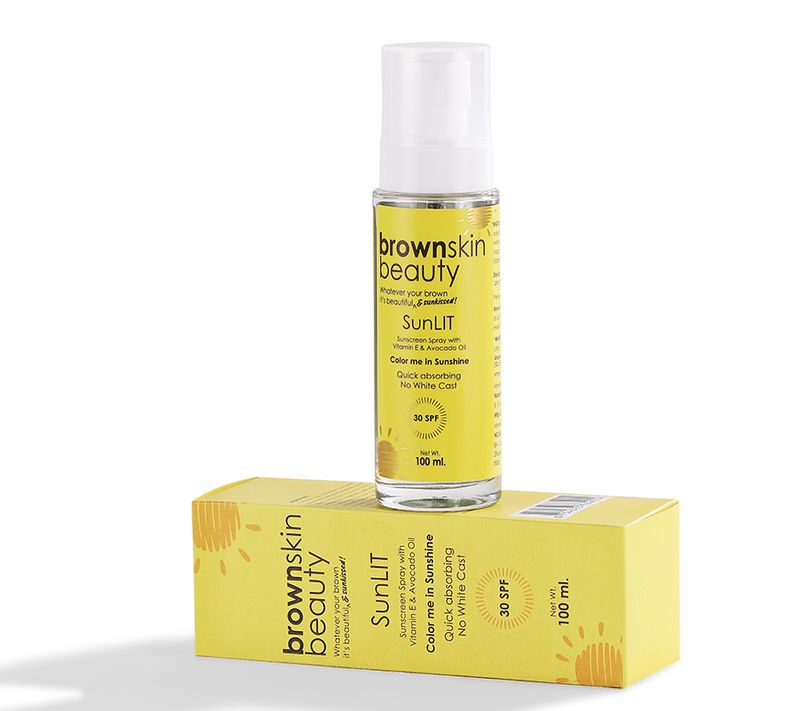 Skincare brand by artist Anusha Dandekar, BrownSkin Beauty has come up with a combo of two products meant to keep the harmful UV rays at bay. The range has a tinted sunscreen serum and a sunscreen spray. The products are enriched with avocado oil and vitamin E that are light in texture, absorb quickly and promise not to leave behind a white cast as you apply.
11. Oud luxury bodywash range, Man Arden 
Who doesn't love an exhilarating bathing experience? Homegrown men's grooming brand, Man Arden has released a new range of body washes comprising a strong oud fragrance. The range includes 11 variants that come with a revitalizing scent and are refreshing to use. Along with the strong fragrance, the body washes are enriched with shea butter and vitamin E which helps in restoring the softness of the skin. 
12. Kumkumadi range, Bella Vita Organic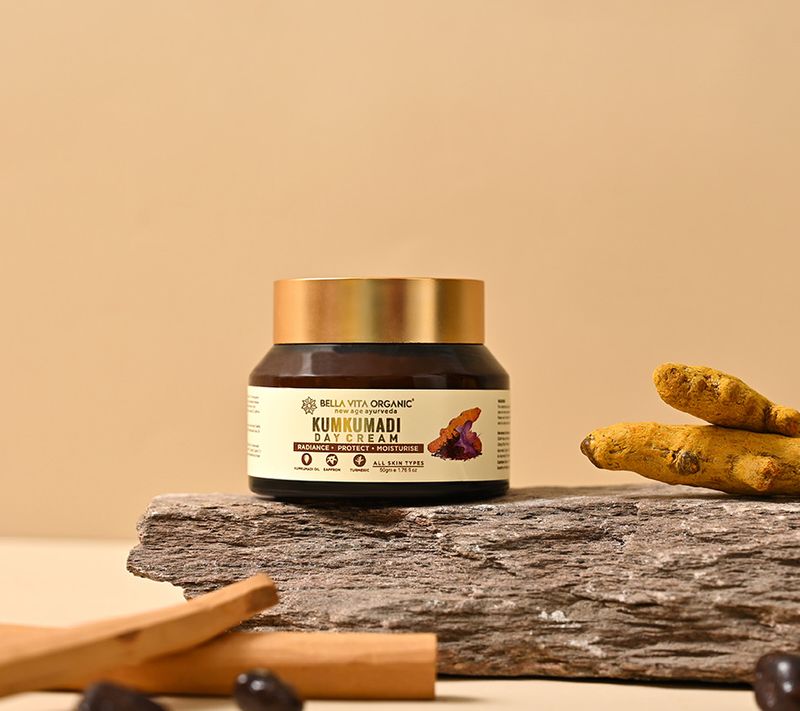 New age ayurvedic brand Bella Vita Organic unveils a new kumkumadi range consisting of face oil, face wash, and a day cream. The face oil is packed with antioxidants and vitamin C that keeps the skin nourished; the face wash has sandalwood, turmeric, and saffron that soothes the skin after cleansing; and the day cream comes with a thicker consistency with saffron and aloe vera that gives hydration to the skin.
13. Style pro range, Arata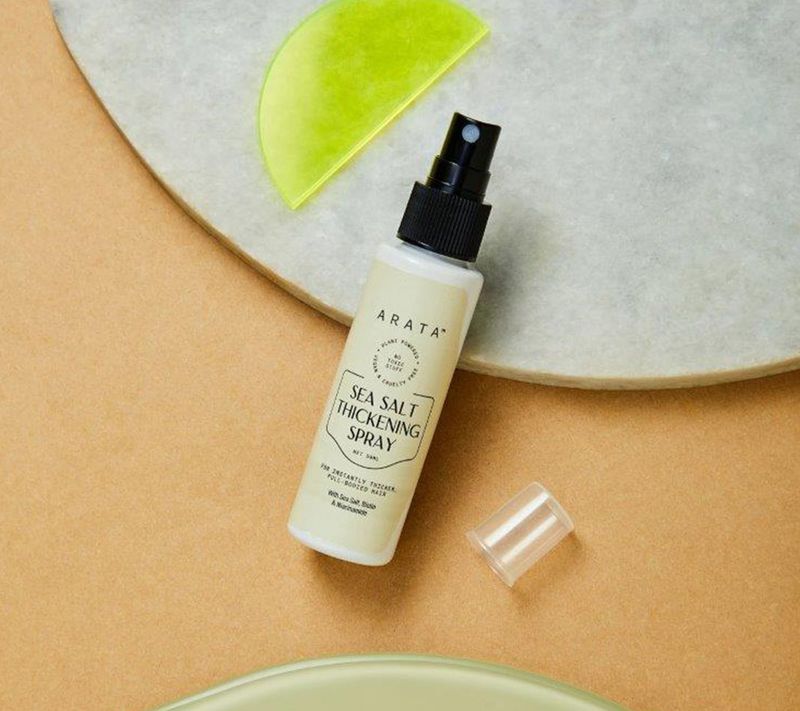 If you are looking to sport beachy, wavy hairstyles or sleek and sharp looks, homegrown beauty brand Arata has the answer as the brand unveils a new grooming range with naturally derived ingredients. The new range introduces a collection of vegan and cruelty-free styling products - featuring a thickening hair spray, pomade, clay wax, and even a beard growth oil. This high-performing range is nourished with plant-powered ingredients like biotin, shea butter, avocado oil and more. This style pro range is designed for anyone who wishes to sport perfectly styled hair with the right amount of nourishment and hydration. 
---
Photo: Shutterstock; Featured brands