Breaking cultural stereotypes to celebrate the diversity of the Indian skin, labels with Indian roots are making their mark in the world of beauty. From sister duo Shaz & Kiks' ayurvedic haircare line that's inspired by the lush green Himalayan foothills to Priyanka Ganjoo's Kulfi Beauty's Nazar No More Underlined Kajal Eyeliners, you can overhaul your self-care routine by embracing labels formulated for South Asian skin tones and hair types. Ahead, our picks of diasporic beauty labels guaranteed to make heads turn.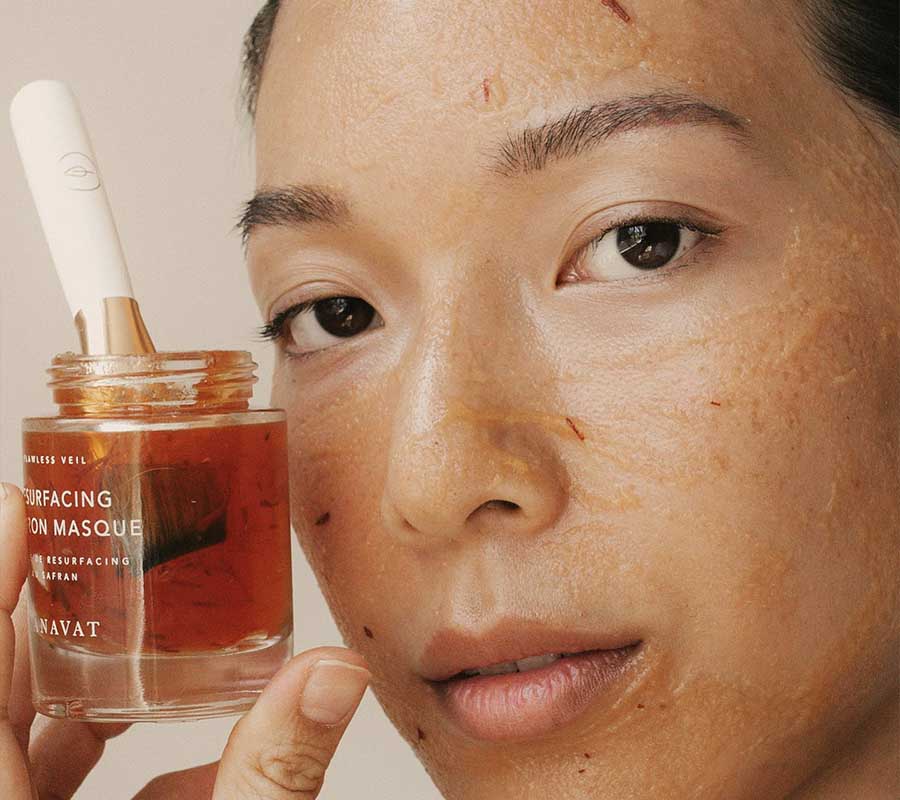 Sourcing botanicals such as Manjistha and saffron, Michelle Ranavat's eponymous Ayurvedic global skincare line was launched in 2017. A first-generation American Indian, she grew up in Wisconsin. A whirlwind trip to Jaipur propelled her to conjure up elixirs and potions inspired by royalty. 
Her star product? The Radiant Rani Brightening Saffron Serum suffused ashwagandha and brewed in a copper vessel, which she says is more powerful than a Vitamin C serum. 
AlsoReads0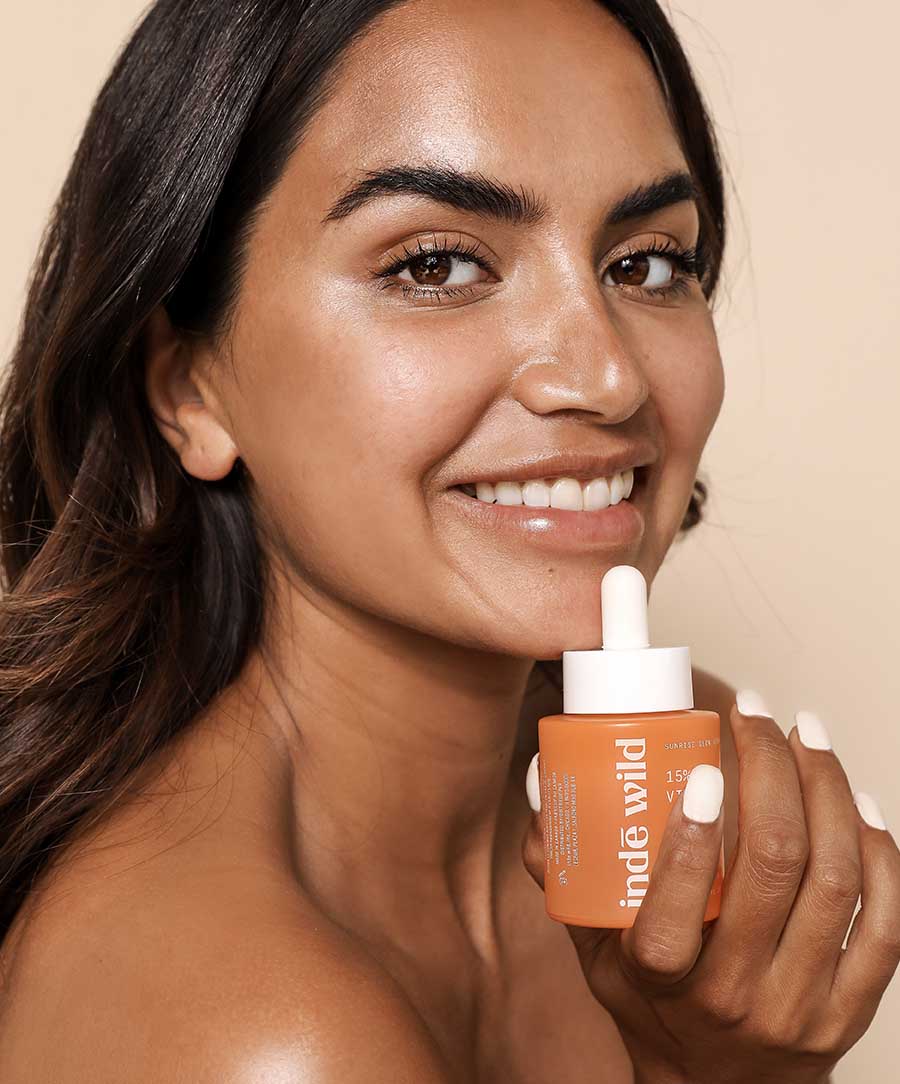 Self-made global influencer, Diipa Büller Khosla was born and raised in India. She lived in Delhi and then moved to the hill climes of Ooty to a boarding school, before moving to Netherlands. Her mother, a dermatologist and Ayurvedic doctor ingrained the tradition of self-care and healing rituals in her. Having struggled with acne during her formative years, indē wild is her journey of self-love geared towards women of colour. Try her 2-step skincare system-The AM Sunrise Glow Serum and PM Sunset Restore Serum with ashwagandha, bakuchiol and turmeric to refresh and rejuvenate your skin.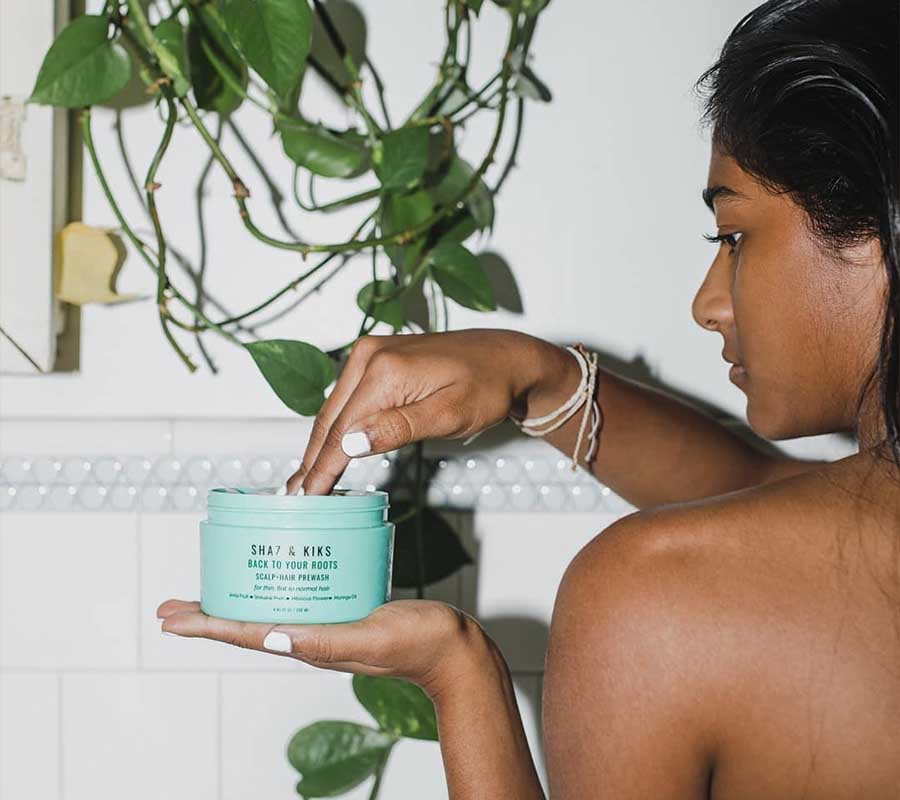 Started by sisters Shaz Rajashekar and Kiku Chaudhuri, this quirky haircare brand combines their love for hair rituals and Indian heritage. Their grandma would potter through their garden, picking herbs and plants to combine with the family's beauty traditions. While championing women, their haircare products help women reclaim love for their tresses. Try their vegan and cruelty-free With Love, India Repair Hair Oil with Moringa+Vetiver that's sourced from a small, single-source sustainable farming community in Tamil Nadu.
Working in the beauty industry, Priyanka Ganjoo observed the lack of inclusivity when it came to South Asian women by beauty brands. Wanting to shine the spotlight on this community, she conducted extensive market research, to bring forth their cultural nuances and skin concerns. The result was the quirky Kulfi Beauty, inspired by her childhood summers in Delhi.  The launch product, the smudge-proof, vegan and cruelty-free Underlined Kajal Eyeliners are oozing with the goodness of aloe vera, Vitamin E, and safflower seed oil, gliding over your eyelids to ensure 'nazar na lage'.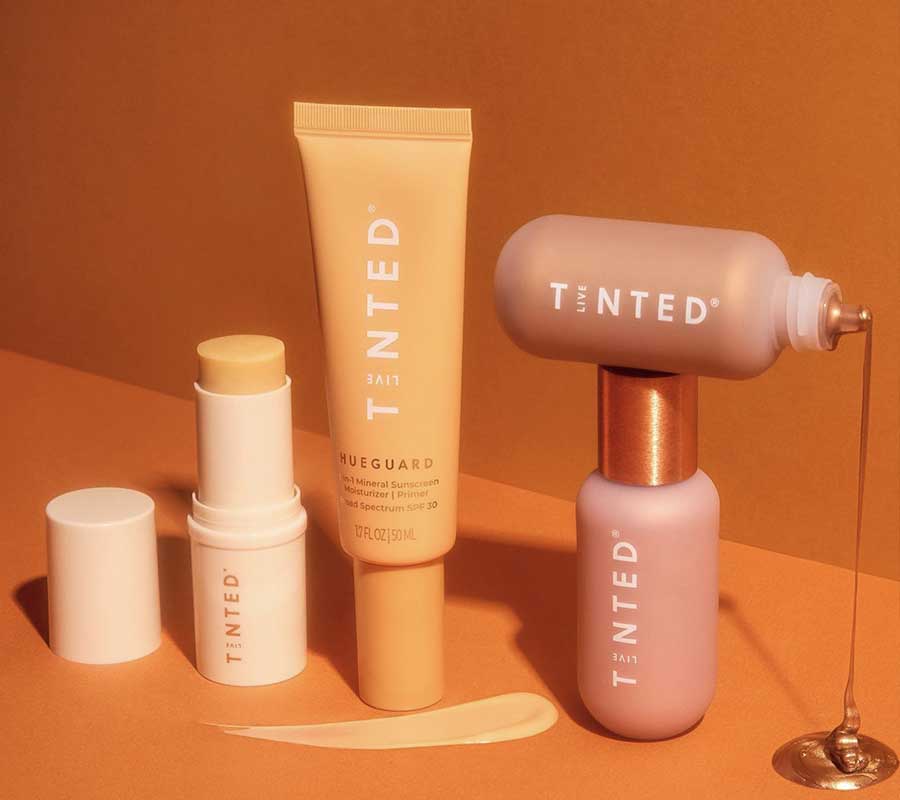 When Deepica Mutyala's red-lipstick hack for dark circles went viral, it led to the formation of the Live Tinted digital community with a narrative of diverse, inclusive beauty, giving underrepresented communities a voice. One of the biggest concerns of this collective was hyperpigmentation, which heralded the birth of the Huestick. Available in five shades to suit varied skin tones, the multifaceted 4-in-1 stick can be dabbed on as a color corrector, an eye shadow, blush and lipstick. So, you can bid your dark circles goodbye!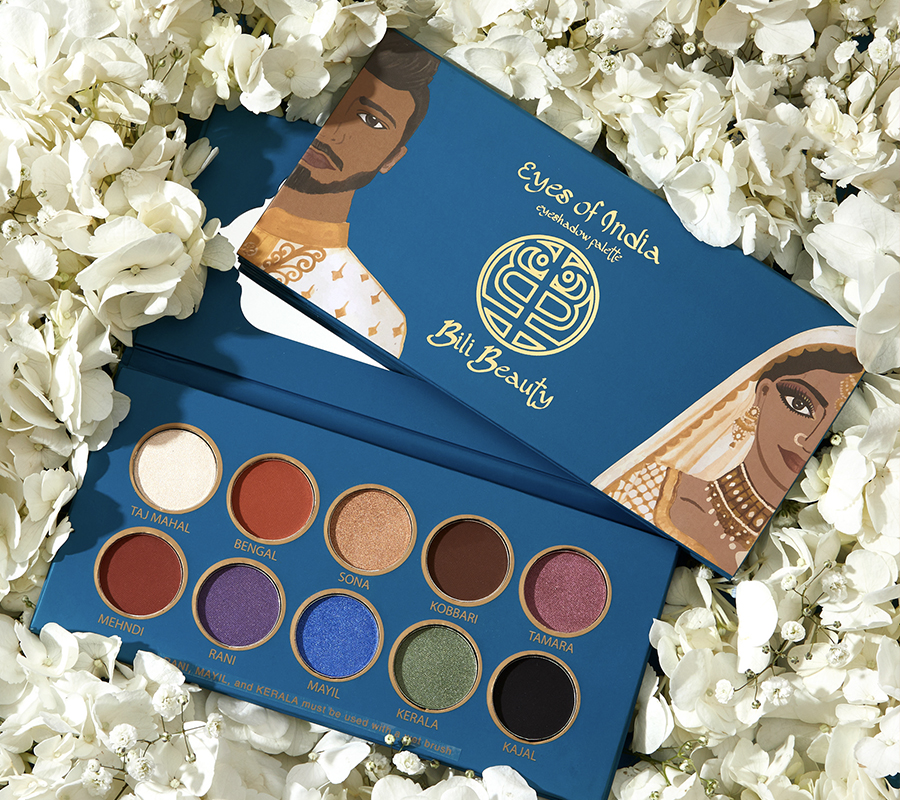 Growing up in sunny California, Sarah Sophy Thomas was raised in a traditional Keralite family. As a young tot, she loved all things beauty and was always sneaking into her parent's room to smear makeup on her face and totter around in high heels. Majoring in business with a focus on the beauty industry, she worked for a few years in the business before branching out with Bili Beauty, to create quality products with deep pigments and clean ingredients. Bili Beauty's Eyes of India eyeshadow palette features 10 rich pigmented shades made from ingredients such as sunflower seed oil, moringa seed oil, amlaki powder and bibhitaki powder.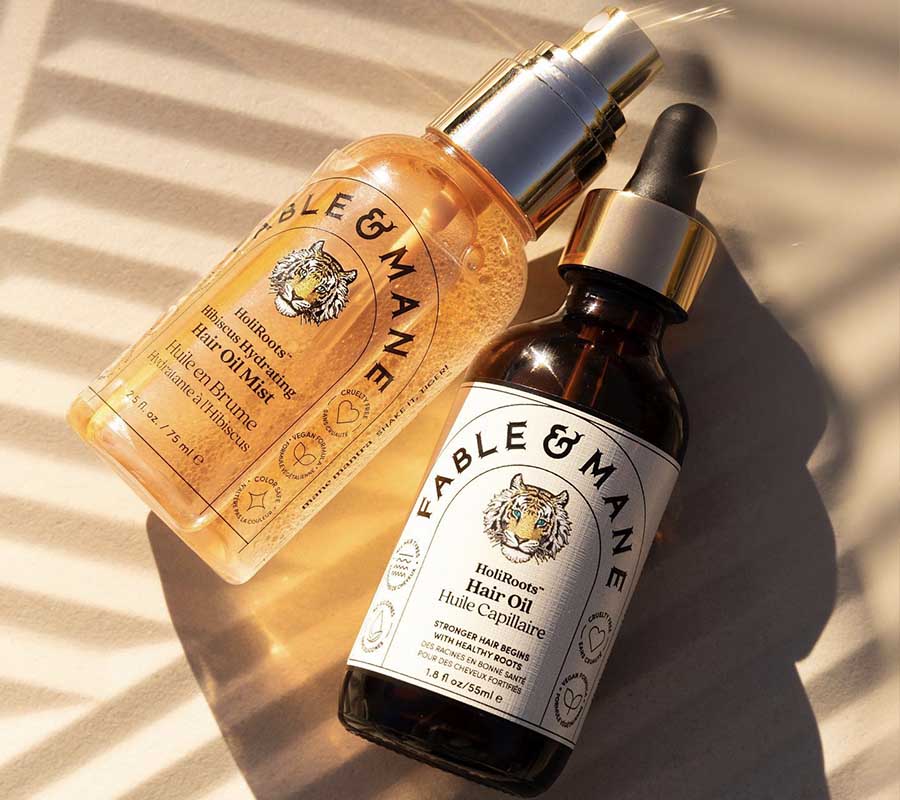 Siblings Nikita and Akash Mehta were drawn to their roots literally by their cultural legacy. Their grandma would massage the hair with hand blended oil, while their grandpa, a healer and a guiding light believed that good thoughts, movement and chai were the secrets of his lustrous mane. Armed with experience in working across luxury brands, the young duo started Fable & Mane. The brand is inspired by the mighty tiger from the Panchatantra fables, with a message to connect with nature and heal with plants. Try their silicone and cruelty-free Holi Roots collection with hair oil, shampoo, conditioner, and hair mask made with the hero ingredients of ashwagandha, castor oil, coconut oil and dashmool.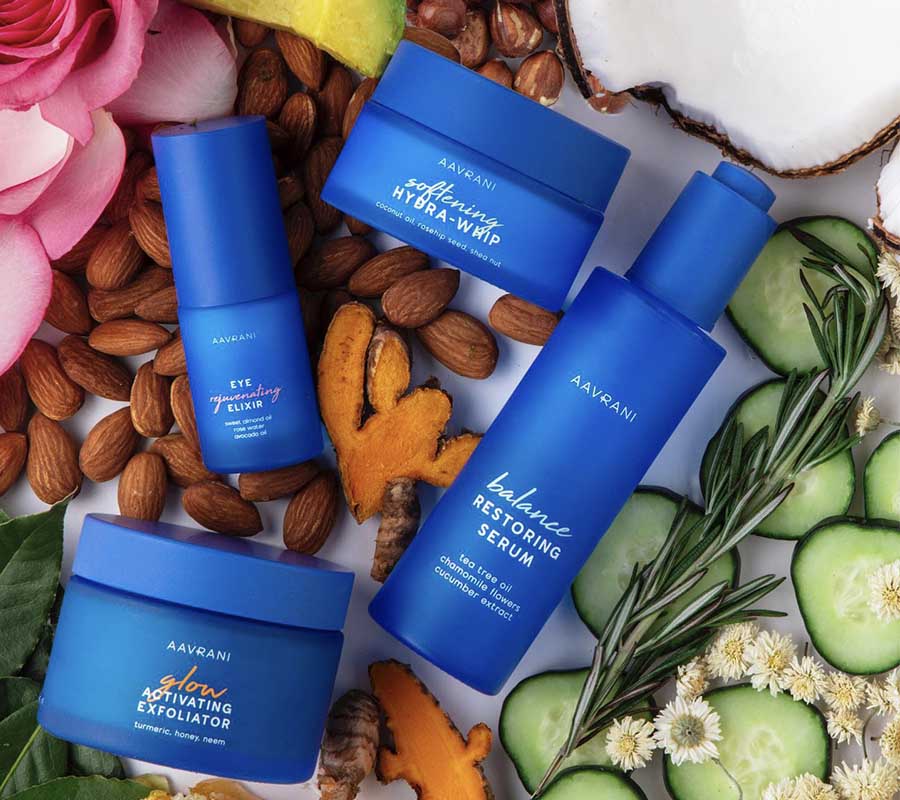 Rooshy Roy was born and raised in Detroit and moved back and forth between her American home and her family home in Kolkata, where life revolved around her grandmother's kitchen. Fed fresh guava and mangoes, Roy's granny would give her a champi with egg whites, coconut and castor oil while smearing a concoction of turmeric blended with ingredients such as raw honey, besan, neem oil, and coconut milk on her face. Aavrani brings together these two disparate worlds. Try the Glow Activating Exfoliator, a dual-purpose cleanser and clay mask made with ingredients such as neem, organic turmeric, jojoba and raw honey that exfoliates, brightens and evens skin tone with the love of a grandmom.
Photo: Shutterstock and featured brands