Sustainability within the beauty industry is gaining traction as there is a growing awareness of environmental concerns paired with new global standards and consumer demand. Here are some brands that are going beyond the obvious to give you a true ecologically-sensitive experience.
1. WOW Skin Science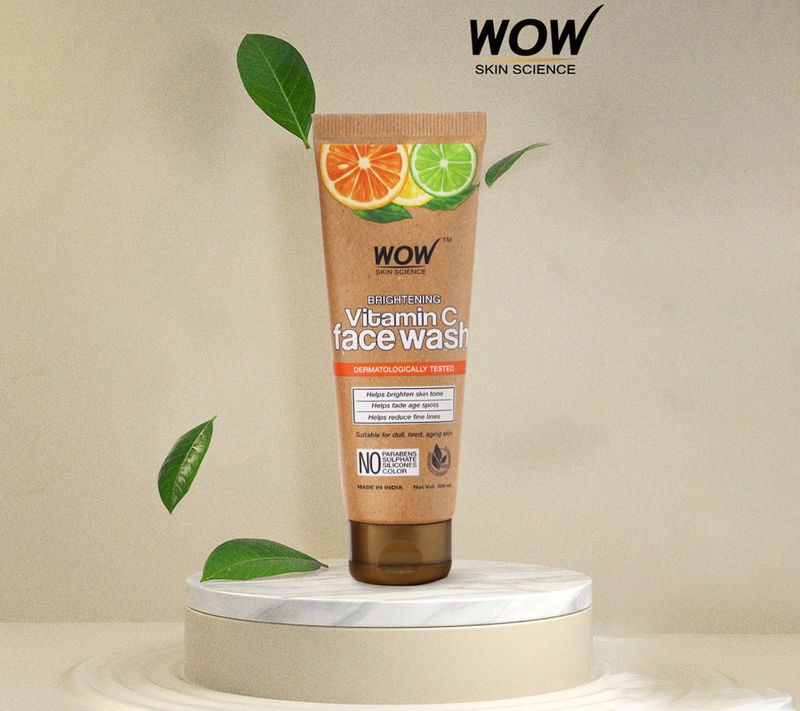 WOW Skin Science has become a torchbearer of not just nature-inspired products but also of sustainable living through its green initiatives and its continued conversation on bringing the community closer to Mother Earth. WOW Skin Science adapted this vision recently in the form of seed pouches that come complimentary with every purchase. The brand pledges to accomplish shipment of 1 crore seeds in the days to come. WOW Skin Science has also launched its bestselling Vitamin C Face Wash in its first-ever paper tube packaging. Manish Chowdhary, co-founder of WOW Skin Science says: "There is a new consciousness about clean living and clean beauty. Being a clean beauty brand involves not just the formulation but also the packaging of the products so that they are biodegradable, recyclable, and reusable."
2. PIXI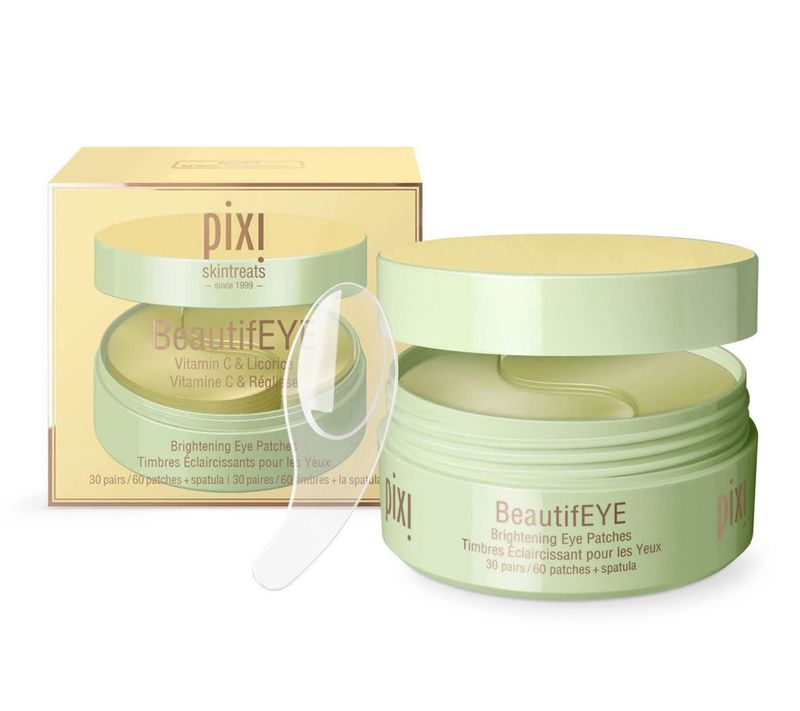 Created over 20 years ago and launched by Petra Strand in Soho, London, Pixi products are known to be pure, awakening, and skin-loving products that create a naturally radiant "just had a good night's sleep" look. Pixi's mission is the same now as it was on the first day it opened, to simply bring out the natural beauty in everyone—to look like you, your best you. Cruelty-free, vegetarian, and best known for formulating products with skin-smoothing glycolic acid, Pixi products are developed using the best natural ingredients, combined with cutting-edge technology. 
3. Colorbar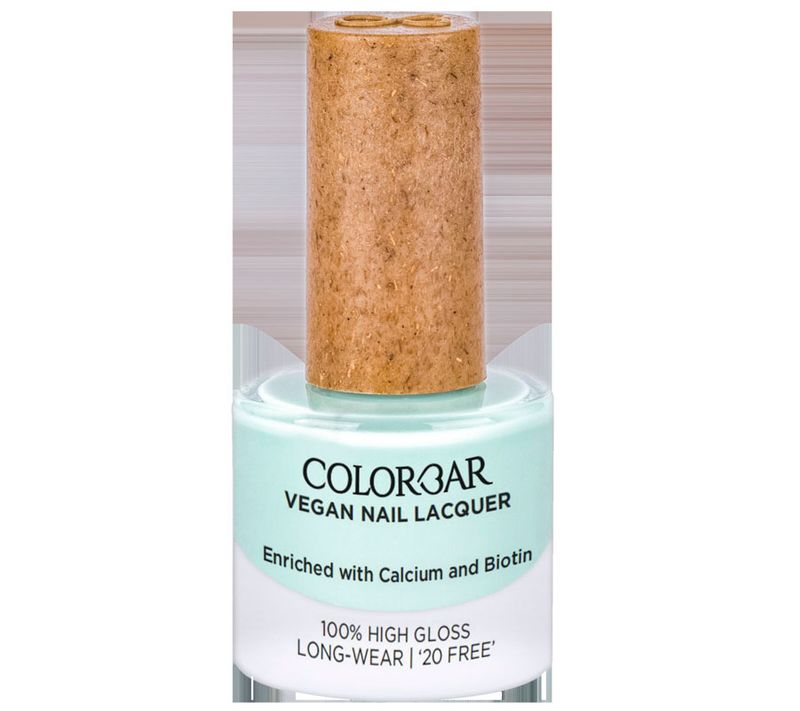 A conscious beauty ecosystem, Colorbar has been a cruelty-free brand since its initiation. The products have been made with a motive of sustainability and are a 100% clean beauty initiative towards a green environment. Colorbar's commitment to sustainability and cruelty-free products has only improved with time and the goal is to continue making beauty and skincare products for every individual as per their demand and bearing in mind the environment. Animal cruelty-free, dermatologically tested, vegan and vegetarian, preservative-free, and non-carcinogenic is the Colorbar way.
4. L'Occitane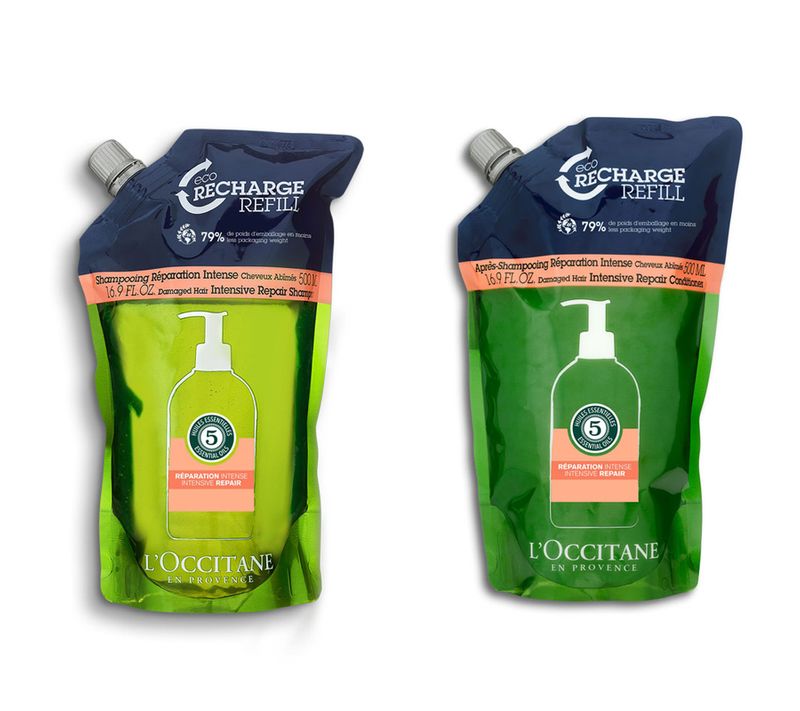 A brand that practices being suitable and eco-conscious at its core, its goal is to create products that are clean and sustainable in their practices. L'Occitane offers Eco-Refills packaging that leads to saving 80% of the plastic used for the original product and its packaging also uses a majority of recycled materials. The brand has a recycling programme in partnership with a social enterprise, Saahas Zero Waste—an initiative named "Big Little Things". Their goal is to mobilise more people to make a big impact on the environment with the little things we do. As part of their effort toward reducing waste commitment, the brand believes that recycling will keep nature free from pollution and help achieve a circular economy where each material can have a second life.
5. Derma Totale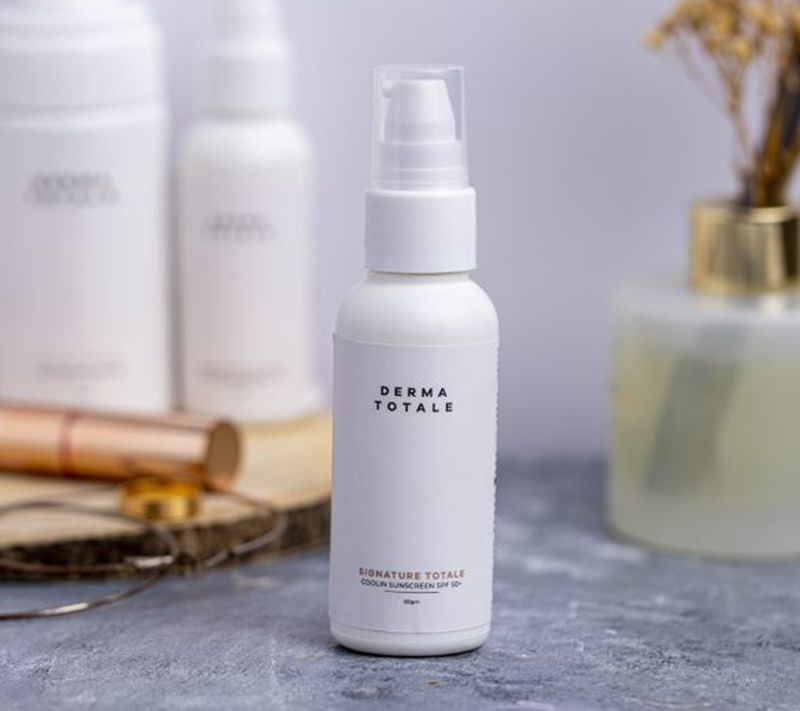 An upcoming clean skincare and haircare brand, Derma Totale offers a range of revolutionary products that are advanced, clinically formulated, and dermatologically tested. The brand brings forward products that fit the uber lifestyle—combatting concerns like pollution, infrared rays, blue light damage, prickly heat, and early ageing. With its latest summer essential Signature Totale Coolin Sunscreen SPF50+, the brand aims to offer 360-degree protection from heat, UV rays, and skin ageing. Approved by EFFCI, this sunscreen contains an advanced biotech ingredient called Coolin that saves you from IR (infra-red) radiations and reduces the skin temperature by up to 4℃! naturally. 
6. Forest Essentials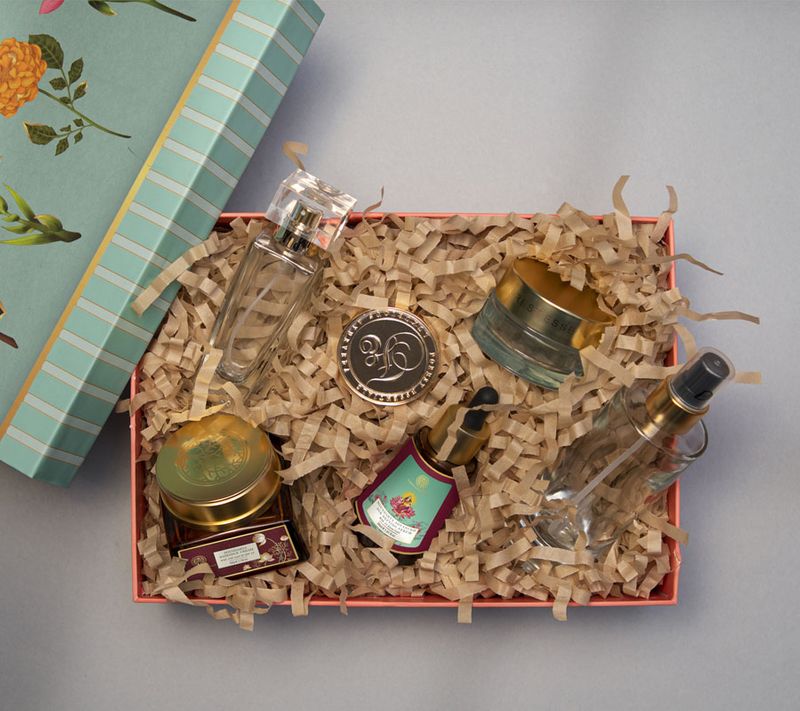 Forest Essentials has given careful thought to its ingredients and packaging throughout the entire product cycle to reduce its environmental impact. They have evaluated every aspect of their product life cycle to make something that consumers would love to use but also feel good about using. The name "Forest Essentials" itself comes from the fact that our ingredients are sourced from plants, trees, and herbs naturally grown in the Himalayan forests. Their outer packaging has always been in biodegradable cartons made of FSC certified paper and uses recyclable air-filled paper pouches or paper cushions for the products inside the cartons. They use PET and glass in the new packaging to reduce the use of virgin plastic packaging. 
7. Cinnamon Soul
A brand born out of the need to fill the void of finding a luxury beauty care brand that is truly anchored in sustainability, Cinnamon Soul is committed to creating sustainable yet luxurious self-care choices. The aim has been to introduce eco-luxury skincare in everyday living. The idea behind it was to live and create a more conscious and mindful life, without trading off on the little, self-indulgent moments of self-care. Every ingredient is consciously and locally sourced and is made with natural botanicals, mineral-rich clays, plant-based oils, creamy butters, and therapeutic-grade essential oils. Nidha Adeni, founder of Cinnamon Soul says, "Our product's formulas are derived from natural and botanical ingredients, as well as the initiatives to develop sustainable production techniques. As a founder of a clean beauty brand, I can proudly say that Cinnamon Soul continues to take steps in enabling people to live a more conscious and mindful life through their ingredient sourcing, refillable packaging, and waste-free supply chain."
8. Botnal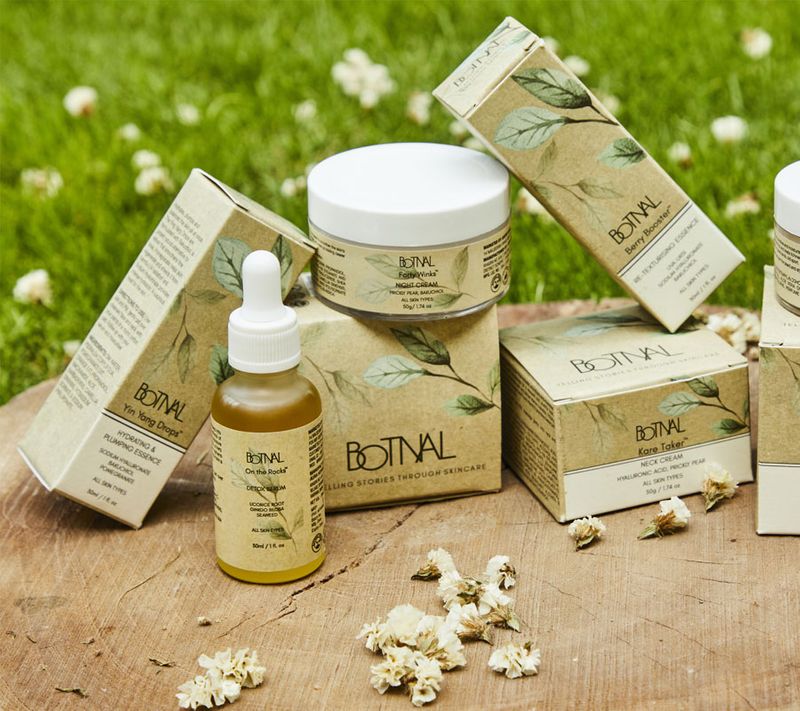 Botnal, is a botanical, natural and sustainable skincare brand founded with the goal of creating unique, and clean beauty products for all skin types. This is also reflected in the brand name, Botnal which stands for "botanical &natural". All the products in Botnal's portfolio are devoid of harsh and toxic ingredients and are formulated with natural counterparts of chemical elements. Moreover, each product in Botnal's portfolio is made using at least one unique natural ingredient, such as bakuchiol, uva-ursi, gingko biloba, seaweed, liquorice root, and evening primrose. Hemangi Dhir, founder, Botnal says: "To me, clean beauty simply means creating mindful products with ingredients that aren't harmful to people, their bodies, and the environment. For Botnal, it means taking this one step further and not only making the products clean with ingredients but also biodegrading and using packaging, which is recyclable and reusable, thereby making the beauty industry more circular.
9. Neemli Naturals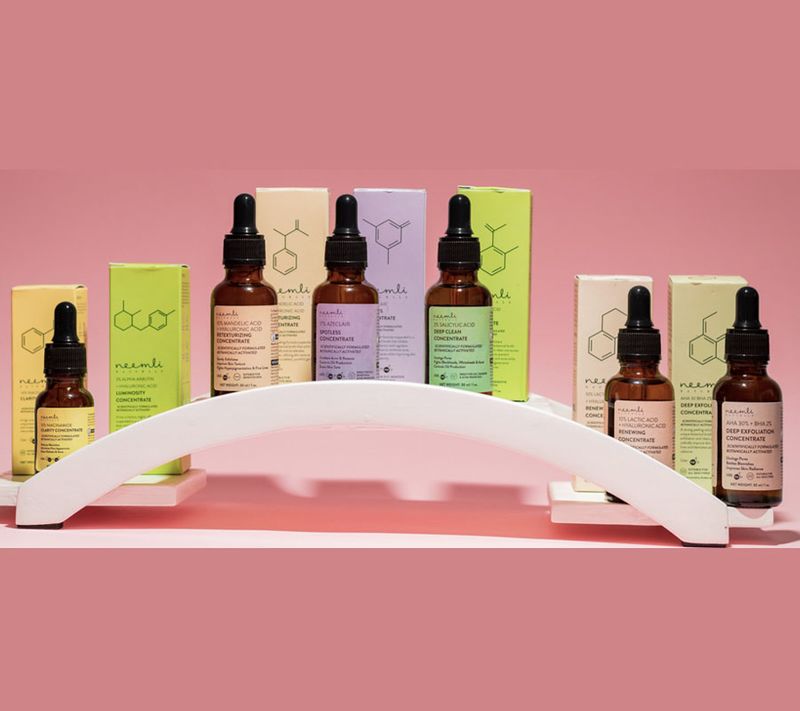 Starting as a brand that stood for a 'clean' standard of skincare where ingredients are plant-based (not derived from animals), cruelty-free (not tested on animals), and have transparent labels--Neemli Naturals initially had handmade, cold-pressed soaps. Today they have over 30 scientifically formulated and botanically activated products that harness the power of plants and science for healthier skin. "We are all about embracing real skin and hair and helping it look and feel its healthiest. Neemli's line of skincare is sustainably sourced, environmentally friendly, safe, and most importantly, effective. Moreover, the ingredients are scientifically proven with an emphasis on being organic and cruelty-free with no compromises on quality," says Bhaskara Seth, founder, Neemli Naturals.
10. AMINU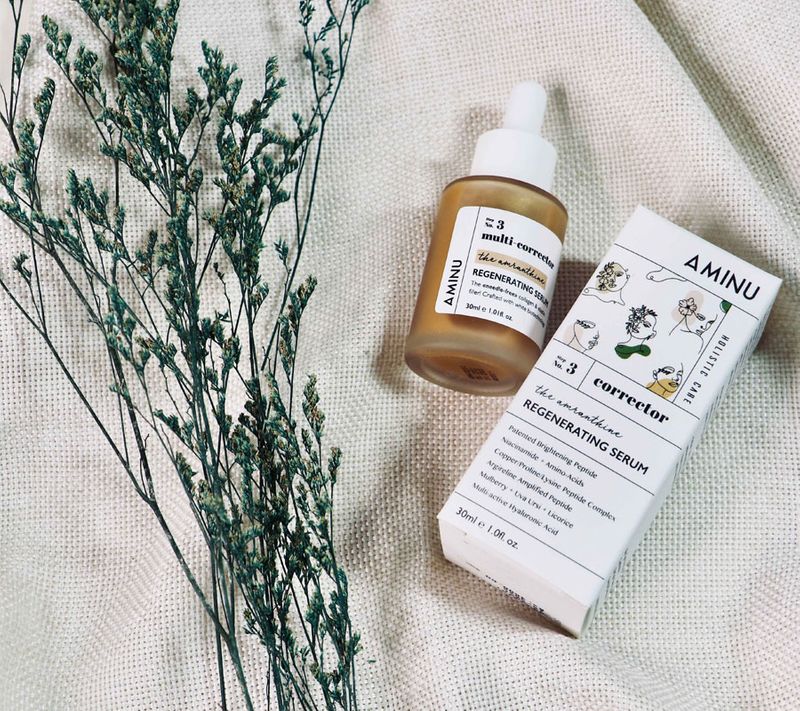 AMINU products offer multi-tasking, high-performance, and nature-based healing treatments that target inflammations, environmental damage, uneven tones, spots, premature ageing concerns and offer nutrient-dense support for the long-term improvement of all types of skin. "Our products are formulated with the highest-quality botanical, earth, and marine ingredients, combined with innovative scientific alternatives and technologies. Each ingredient and product is rigorously evaluated for safety and efficacy. All ingredients are sourced responsibly, supporting local, and global communities. We have been trying to reduce the use of plastic as much as possible. While there is some use of plastic, we try to make sure it is easily recyclable," says Prachi Bhandari—co-founder of AMINU. This means the brand prioritises and supports ethical sourcing of ingredients and bears in mind their impact as they enter our skin, soil, and water streams. 
11. Hanoor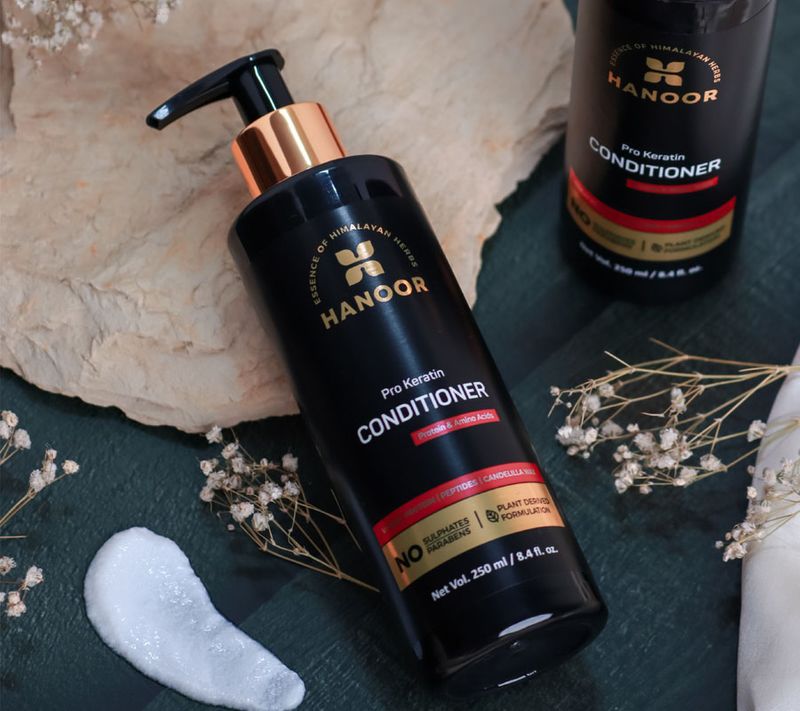 An Indian beauty brand that is made with a perfect blend of ancient traditional recipes and the modern science of skincare, every product from Hanoor is manufactured using scientifically advanced techniques which infiltrate the skin to revive it. Jayati Goel, founder, Hanoor says: "Hanoor is indeed one of the finest quality cosmetic new-age brands in the country, slowly on the verge of changing the cosmetic dynamics. The company aims to offer Indian consumers an affordable range of safe, high-end products, and revamp the cosmetic dynamics of the country with the help of its handcrafted products with the use of ancient and modern science of skincare."
12. Earth Essence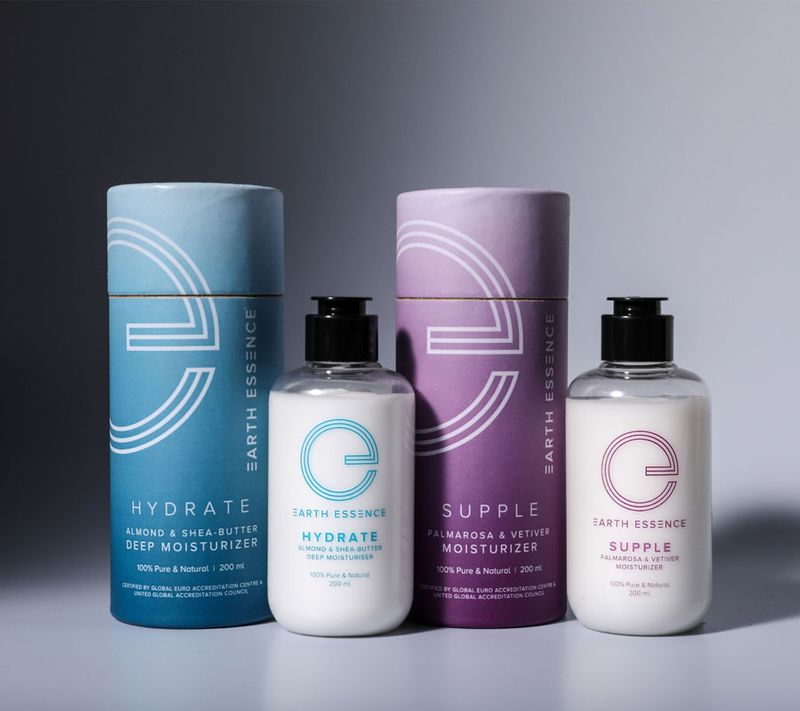 Earth Essence has an all-natural, vegan, cruelty-free, and personal care array of product offerings across hair care (shampoos and conditioner), body care (body washes), face washes, and moisturizers to name a few. Ashish Kampani, founder, Earth Essence says: "We have all known by now that the heavy use of harmful chemicals in personal care products has a far-fetched impact on our health and body in more ways than one. Capitalist tendencies of these so-called pure beauty brands are increasing and now, people want a brand they can trust with their mind, body, and soul. Therefore, Earth Essence was founded. Working solely on the trustworthiness developed between our organic and pure products and the customers are what we focus on. Earth Essence gives you that ultimate security. Our products are 100% pure and safe to use, freeing themselves of all sorts of harmful chemicals, and working only for the genuine beauty care and protection".
 
---
Photo: Shutterstock and Featured Brands