In a world of airbrushed images, beauty filters, and picture-perfect backdrops, it takes courage to showcase your raw self—especially if you are a social media influencer with 1.6 million followers. But Diipa Büller-Khosla is not your average influencer. A trendsetter in her own right, Diipa often posts about her battle with acne, skin colour, and challenges as a mother with the same elan with which she documents her travel adventures and glamorous red-carpet moments in couture gowns. During our brief encounter with Diipa, she showcased her effortless yet disciplined demeanour as a model, a mum, a wife, and a beautypreneur.
Mindfulness is a thread that binds all of Diipa's endeavours together—especially when it comes to the way she conducts them under the spotlight as a global Indian. That is why the 30-year-old multi-hyphenate is perfect as our first Digital Cover Star, showing us why mindful living—our theme for January 2022—is the need of the hour. 
We catch up with Diipa one early morning in December and watch her interact with the crew excitedly about her love for India, and above all, Indian food. As she hears the rustle of a toffee being unwrapped somewhere in the room, Diipa gets nostalgic about her childhood and rattles off the names of her favourite 90s candies. She's already devoured two mango-flavoured hardboiled ones as she gets ready for the next look for our first-ever cover shoot. 
In India, on a small break with her eight-month-old daughter Dua and husband Oleg Buller—a diplomat for the Netherlands Ministry of Foreign Affairs—Diipa is is busy juggling back-to-back photoshoots, and business meetings, but she does not fail to be a doting mother on her daughter's maiden visit to the motherland.
Our conversation with Diipa is laced with nostalgia as she opens up about being an Indian fashion icon on a global stage. As is with most achievers, Diipa comes from humble beginnings—an acne-prone lanky girl in Delhi, who first moved to Chennai with her parents, then to a boarding school in Ooty. But her ambition, in her words, drove her to excel in everything she took on. At the age of 17, she won a full scholarship to study law in the Netherlands, where she specialised in human rights law. 
From courtrooms to red carpets
Those who follow Diipa know the story of how she became an icon fairly well—a four-month internship at a fashion agency, while she was pursuing her Master's degree, changed the course of her life. The human rights law graduate may not have pursued the vocation, but it has instilled in her a sense of mindfulness when it comes to projecting morally right choices. Even as she balances her fashion picks between haute couture brands and upcoming Indian designers, Diipa is mindful of championing the #Vocalforlocal cause.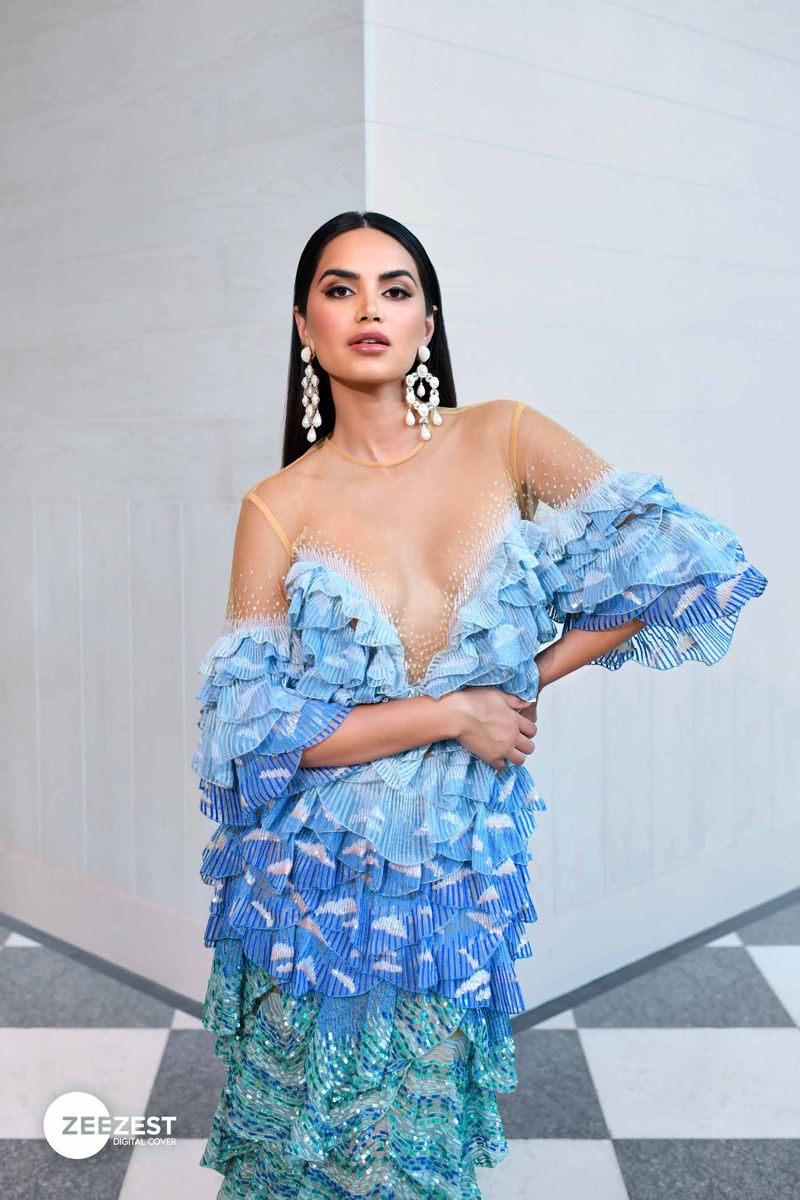 One paramount focus for her has been to change the way Indians and our fashion aesthetics are perceived internationally. Seven years ago, the cult-like European fashion industry had non-existent Indian representation. When Diipa and her unique style started gaining traction, most people were in disbelief. "People didn't want to believe I was Indian because of the exoticism attached to our beauty and fashion industry that had limited appeal for international audiences," she says. And just like that Diipa found her new mission: "To change the mindset and establish that Indians can dress well and are deserving of front row seats at international fashion weeks." 
Her passion for all things Indian extends to food! During the photo shoot she excitedly planned a bucket list of foodie destinations to visit in India. High on that list is Kerala, which is known for its seafood.
Her Instagram feed is generously sprinkled with drop-dead gorgeous looks in stunning ensembles by Indian designers, which include Abu Jani-Sandeep Khosla and Jade by Monica and Karishma. She even wore a Falguni and Shane Peacock ensemble at the Cannes Film Festival 2021. She has also been the face of Maybelline on a digital billboard in the middle of Piccadilly Square, London, and launched a successful collaboration with M.A.C Cosmetics. Quiz her about the future of the fashion industry post-pandemic, and she says: "Simple steps go a long way—renting, reusing, and repurposing being the first. Fashion rental business, I believe, is the future." She also spoke about her NGO, Post For Change's, campaign with British brand Selfridges to promote sustainability in the fashion industry and how these initiatives bring much-needed awareness about sustainability.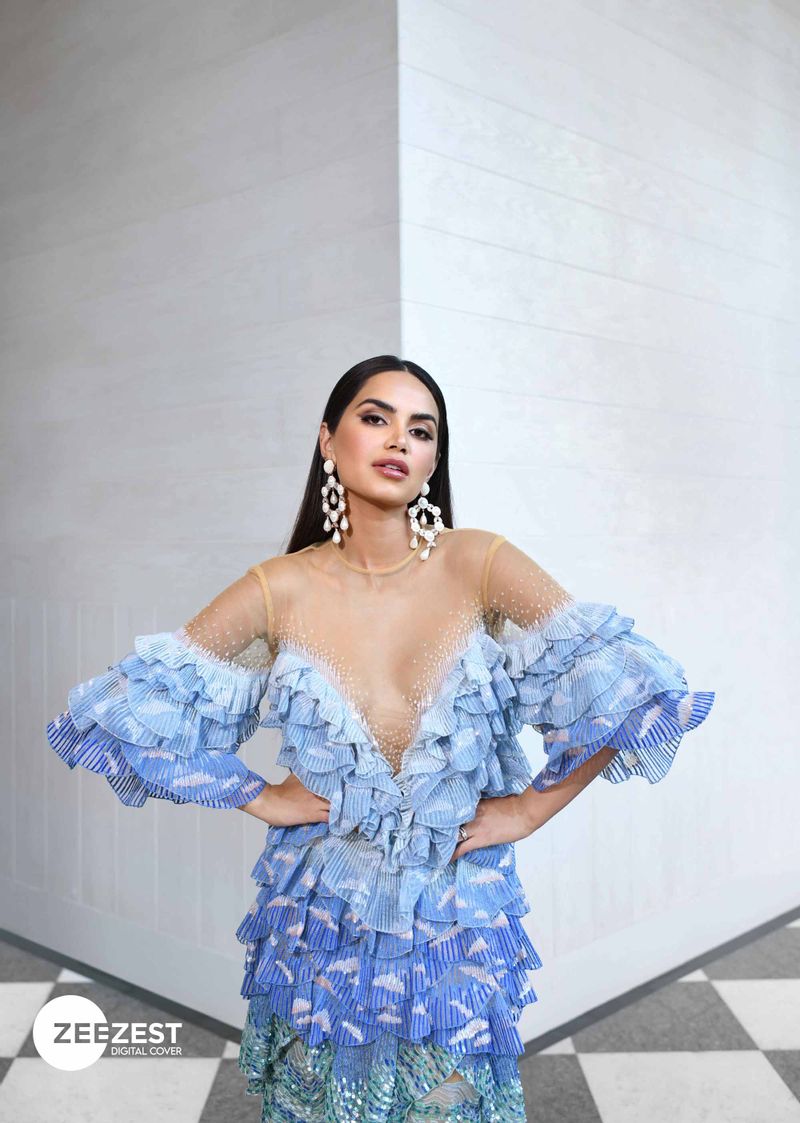 Aiding Diipa's cause is the changing imagery and identity of India, which she takes great pride in—whether it is Sundar Pichai being made the CEO of Google, designers such as Rahul Mishra showcasing at Paris Couture Week, or Leena Nair being appointed as the CEO of Chanel. "We've shaken up the world and I honestly believe it's our moment to shine as people as well as a country," she says—beaming with pride for her motherland. 
Being real not perfect
If representation and pride in her roots is a clear calling card for Diipa, so is choosing 'real over perfect'—where she is vociferous about being independent and steering clear of the rat race. Diipa's work—be it in fashion or with her entrepreneurial beauty venture—is about acknowledging and accepting who she is. Her roots and heritage play a huge role there.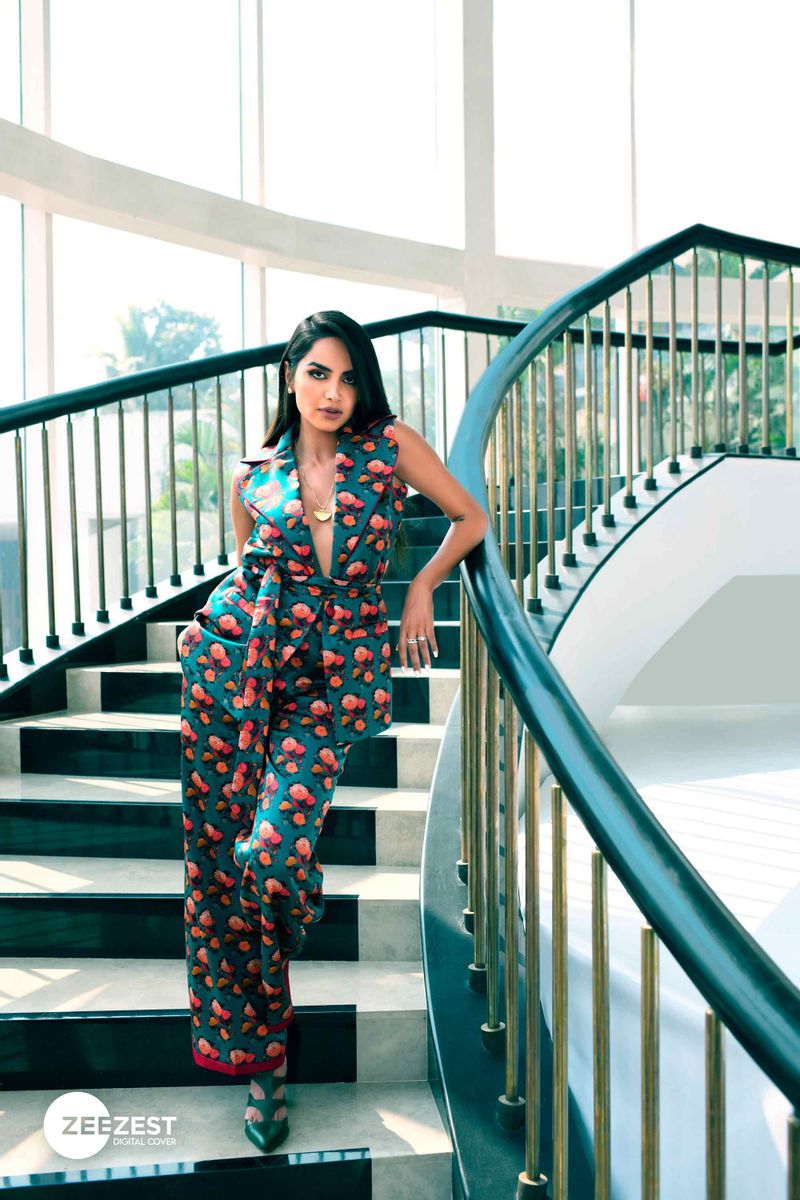 Her barely five-month-old beauty and skincare brand, Indē Wild, is an extension of these tenets. Her raison d'être for setting up the brand and its products was to offer solutions to a demographic that is, for most parts, unaddressed—women of colour. Her parents, Virje Bahai and Sangita Khosla, have built their careers on Ayurveda, and she is marrying the traditional Indian wisdom with modern science to create a holistic beauty ecosystem that offers the best of both worlds. Ayurvedistry, a portmanteau of Ayurveda and chemistry, is at the core of the AM and PM serums that her brand offers.
Both the serums have received rave reviews and clocked in a record Rs 3 crore of revenue, just in the first month. Of the AM serum she says: "You have the benefits of vitamin C but with amla, which is like the most potent antioxidant," adding that the formulation can be used by everyone, "…though we are focusing on struggles such as pigmentation and on Indian, Latin American, Middle Eastern skin tones."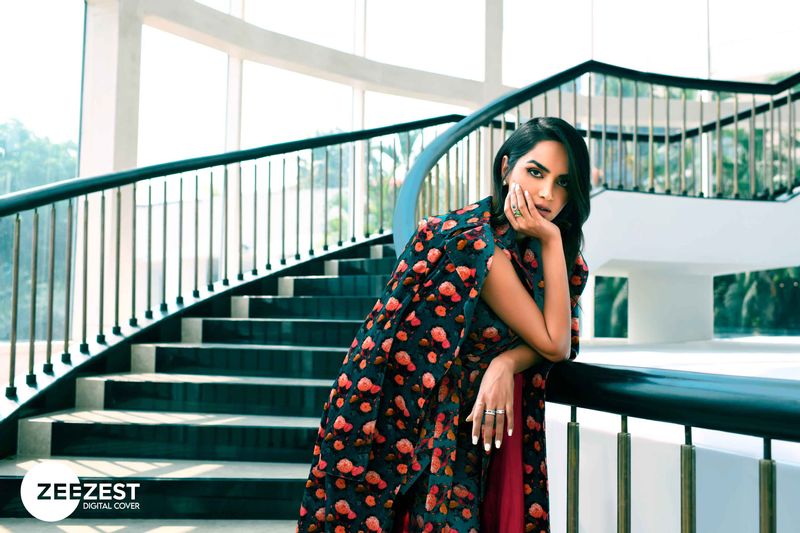 After an overwhelming response in Europe and US, Diipa is all set to bring Indē Wild to India in February. She revealed to us that she has already found manufacturing and logistics partners in India as well as locally sourced ingredients.
Towards a better world
Diipa today is a mega influencer—although, she prefers to call herself a 'new-age digital celebrity'. But through it all, she is mindful of the fact that it's an unequal world. That's why she, along with her husband, started the NGO Post For Change, to use the power of the digital world to make a difference. The couple's distinctly different professional worlds became a useful foundation for this venture. "He is a diplomat and I am a digital influencer. We would often talk about how global agencies of change did not efficiently use the digital world to get their message out and build awareness," she says. On the other hand, many passionate digital creators want to use their voice for something they care about, but they don't know how to. That's how Post For Change was born.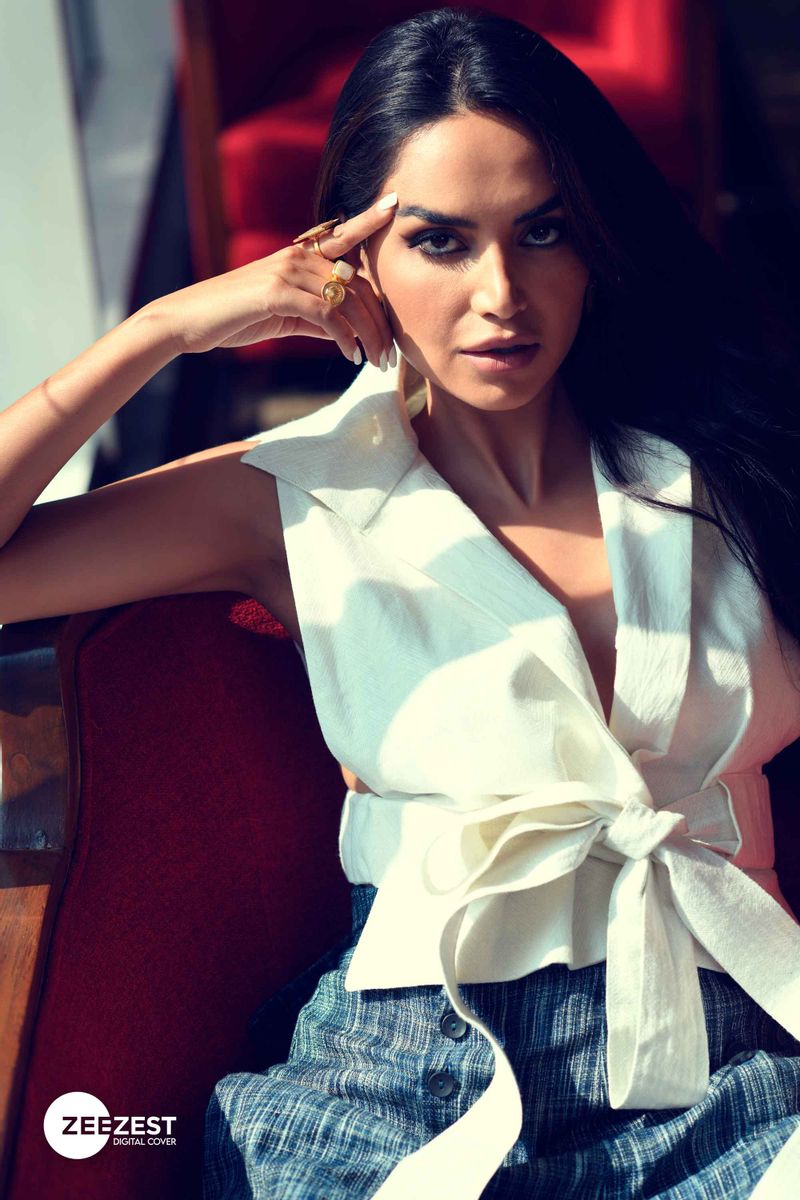 After a few cold emails, the couple found a willing partner in UNICEF India, with whom they've undertaken various campaigns including those on women's health, period poverty, and domestic violence. "Our period poverty campaign had 200,000,000 impressions and that was just the beginning for us," she exclaims. Any impact made over digital mediums has a bigger potential to drive change than traditional mediums—it is the way of the future. The NGO also actively works in Europe to address colourism and women empowerment, an issue that Diipa knows all too well from her own days as a fledgling fashion Instagrammer.
It's all about balance
A firm believer of self-care, she believes it's good to sometimes slow down and take a moment. The Delhi girl who travelled to the Netherlands to pursue her dreams is unabashed about embracing her acne-prone skin and petite frame. "It allowed me to focus on my positives and work on bettering myself," says Diipa, emphasising the need for body positivity.
She stresses that the way most Indian women are brought up, they focus on hiding and covering up—be it in terms of beauty or fashion. But it is important to find a balance because "who doesn't love to dress up and be glam? But that's not something you can do every day." A lot of this balance comes from authenticity and confidence, which is built over time as we achieve personal milestones: "But there's a fine line between working on yourself and self-improvement and the same aspect becoming an insecurity," she tells us.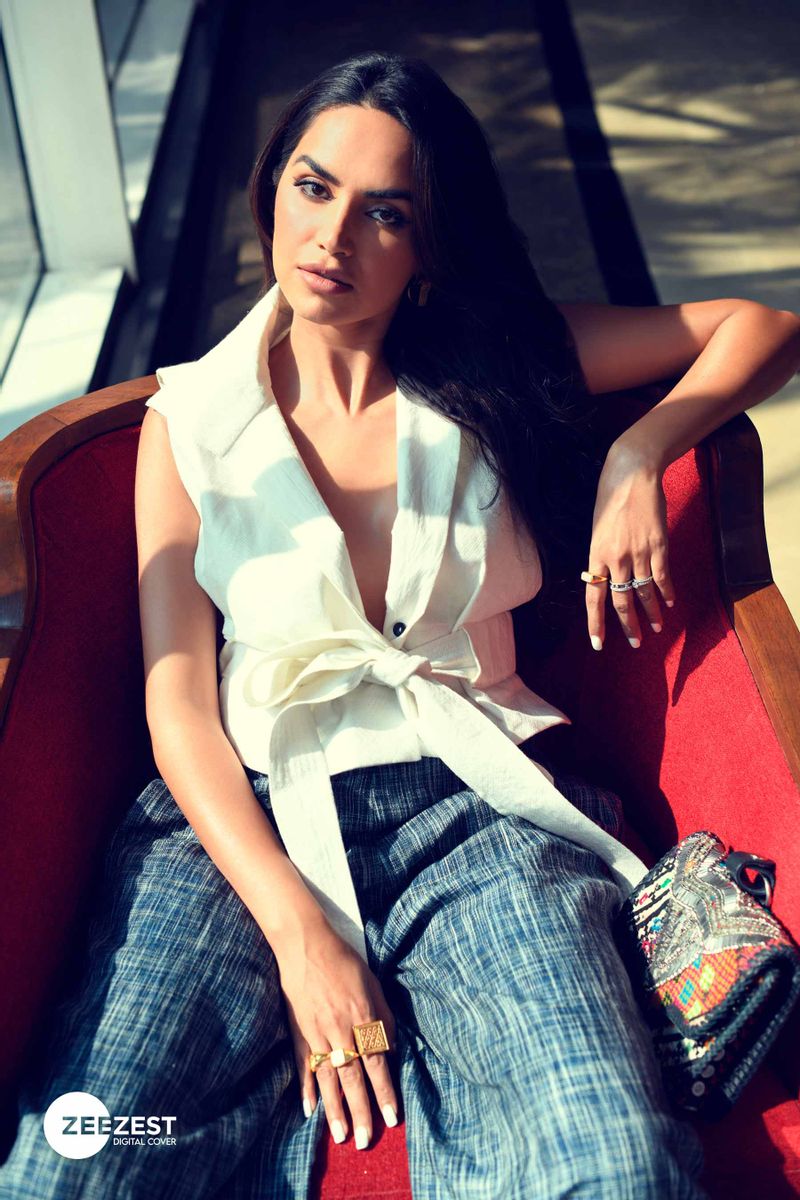 This balance is Diipa's motherhood mantra as well. "We need to change the narrative of motherhood. Just because women opt for motherhood in the prime of their lives, does not mean they need to change paths in life," she tells us during the interview. She documented her birthing experience on her Instagram—not an easy thing to do. "By the end of it all, my body was broken and I had to work at rebuilding it again," she confesses. But most importantly, she cannot emphasise enough that it is about the mother and the baby—and no one else should have a say. 
After an image of Diipa in a yellow Studio NK organza skirt, sitting on a stool with a pair of breast pumps attached to her corset at the Cannes Film Festival 2021 went viral, she addresses the biases and misnomers about motherhood in a sincere post on Instagram. She also recalls how an Instagram story of bottle-feeding Dua, a month or two after she was born, was received. "The kind of hate I got for supposedly using formula to feed my child was unbelievable," she exclaims. "There is no rulebook to motherhood," she said in her post.
There is no rulebook to life either—Diipa is proof that we can chart our own path on our own terms. It may be difficult but standing your ground was never supposed to be easy.  
---
Credits
Editor: Sumita Bagchi 
Photographer: Atul Kasbekar
Assisted by: Rahul Sawant
Post Production: Vinay Dalvi
Creative Consultant: Mitrajit Bhattacharya
Stylist: Reann Moradian from The Wardrobist by Aastha Sharma 
Assistant Stylist: Nida Shah
Makeup: Tanvi Marathe
Hair: Suhas Mohite
Makeup Assistant: Varsha Tandon
Location: Renaissance Mumbai Convention Center Hotel