The journey to weight loss begins with a healthy diet. It is well known that having your meals on time and working out regularly shows consistent results. This regime works particularly well if you maintain a healthy and nutritious diet.
If you're craving something delicious without having to cheat on your fitness regime just days before the festive and wedding season, we have some interesting weight loss recipe recommendations for you.
Seven healthy recipe ideas to accelerate festive weight loss endeavors
1. Besan Chilla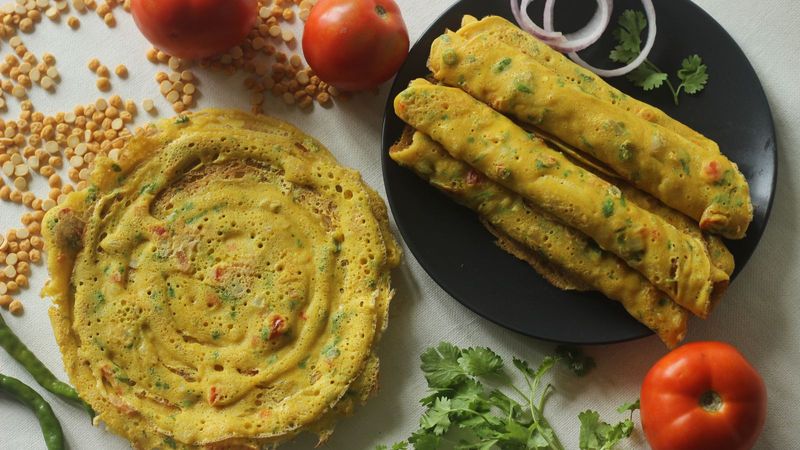 Besan chilla is a healthy breakfast and snack option that's recommended for weight loss. Because it has low levels of glycemic index, the besan chilla burns calories faster. It is rich in soluble fibre and thus recommended for people with diabetes, heart disease, or other medical conditions. Being rich in protein makes it all the more ideal for a weight loss diet.
2. Oats Chilla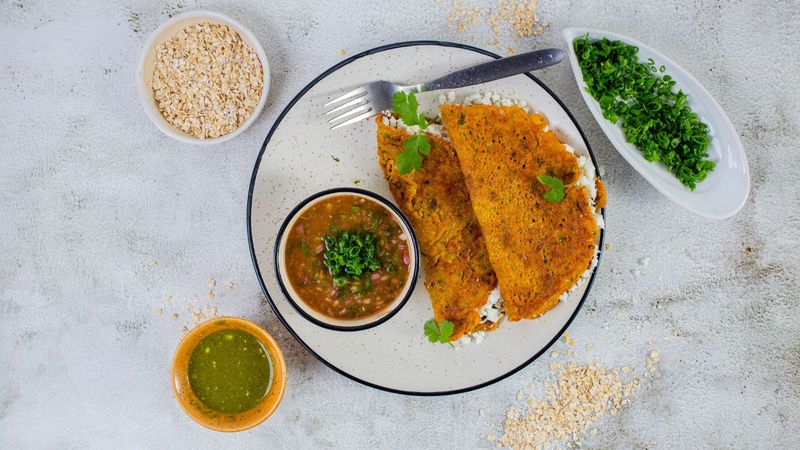 Another chilla recipe to make your weight loss diet plan easier is the oats chilla. Oats are known for being rich in protein, carbs, and fibre. Oats are also good for maintaining blood sugar levels. An oats chilla will keep you fuller for longer and provide your body with the required nutrients while ensuring you don't consume unhealthy fats.
3. ​Moong Dal Dosa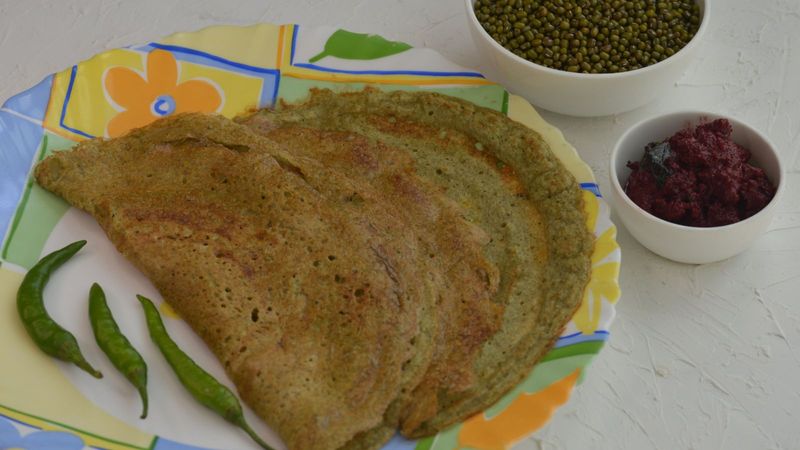 Don't we all love our morning platter of steaming dosa and chutney!? Treat your taste buds while remaining on your fitness regime with this healthy Moong dal dosa recipe. Moong dal dosa is rich in antioxidants, thereby reducing the damage from free radicals to the blood vessels. It is fibrous, high in protein, and helps lower inflammation in the body. This breakfast or snack option is also good for your heart and diabetes. Add some rawa, rice flour, and methi to the sprouted moong dal to make a healthy dosa batter that aids in weight loss. If not Moong dal, here are other dosa types you can try. 
4. Curd Rice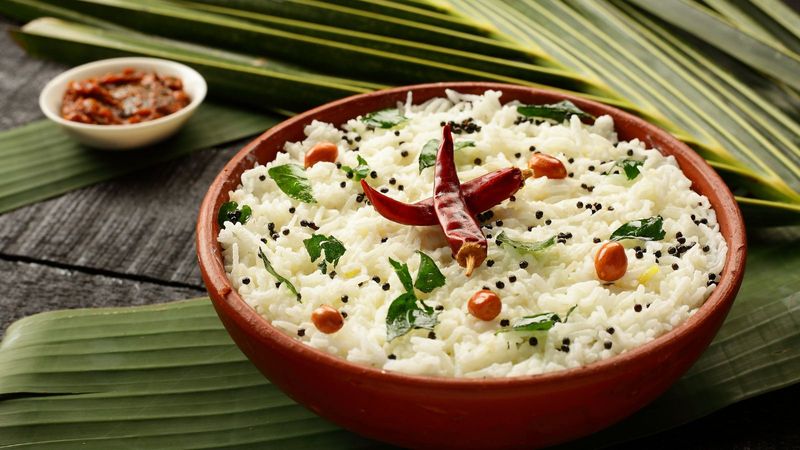 An underrated but beneficial food item that aids in weight loss is curd rice. Curd rice has multiple health benefits, including a high protein, fibre, and antioxidant count. An easy and ideal lunch item during summers that instantly cools down the body temperature, curd rice is also good for problems of indigestion and constipation. Add seasonal fruits like pomegranates as garnishing and make your bowl of curd rice colourful and more nutritious.
5. Pumpkin oats cake recipe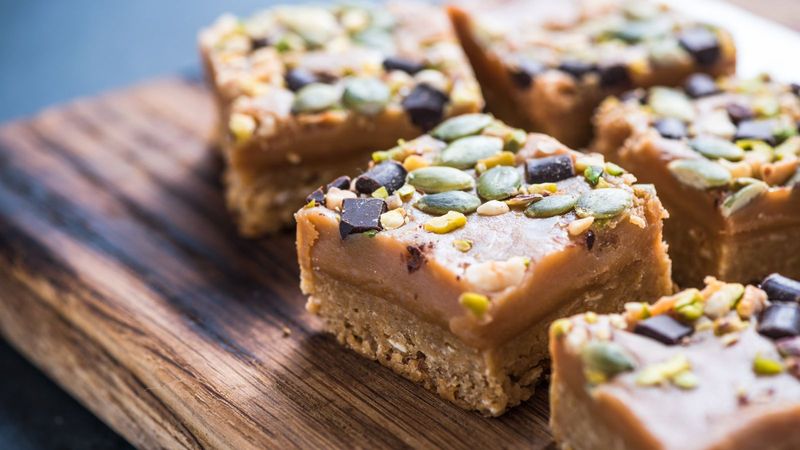 Being on a strict weight loss regime often increases our cravings. Besides, it's also recommended to have small portions of food after short intervals through the day instead of having a few heavy meals. That's when this delicious pumpkin oats cake recipe comes in! The combination of pumpkin and oats is high in iron, fibre, and vitamin A. Not only is this a delicious way of quenching those sweet cravings, but it's also good for long-term health. Apart from this scrumptious dessert, oatmeal in breakfast is another option you should explore. 
6. Moong Dal Soup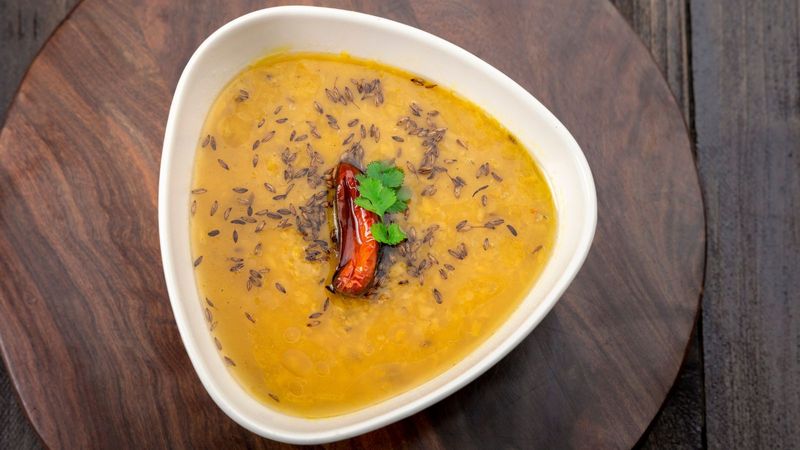 An ideal lunch and supper recipe, the moong dal soup is not only fibrous and rich in protein but is also low in cholesterol. It works wonders for the heart and keeps you full for longer, reducing the tendency to overeat. A low-calorie and nutritious item to its core, the moong dal soup is rich in vitamins A, B, C, and E. Have your soup with a plate of salad if you're taking it for lunch, or have it with garlic breadstick for dinner, and enjoy your healthy and sumptuous meal! If you prefer the desi version instead, here are some authentic dal recipes for you to try at home. 
7. Cabbage Soup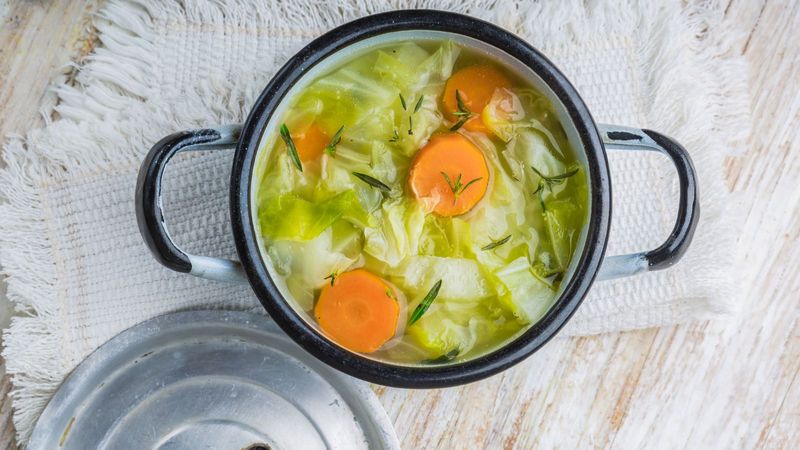 If you're looking for light dinner options that are healthy and tasty, try the classic cabbage soup. Ideal for short-term weight loss (since we're talking about slimming down for the festive season), a bowl of cabbage soup will burn more calories than it supplies. Being low on calories makes it even more effective as a weight-loss food item.
---
Photo: Shutterstock