In a world obsessed with weight loss and fad diets, celebrity nutritionist Rujuta Diwekar swears by nanima ke nuskhe that trusts traditional knowledge over trending diets. The success of Diwekar's food philosophy reflects in her loyal celebrity following which includes the likes of Kareena Kapoor Khan, Karisma Kapoor, business tycoon Anil Ambani and many more. Her philosophy towards nutrition has always been to trust age-old wisdom passed down through the generations – one that integrates accessibility, cultural relevance and sustainability. This is also the crux of her latest book Eating In The Age Of Dieting. 
If you are wondering how practical is 'eating like our grandmothers' in daily life when our lives are overloaded with conversations on everchanging diet trends, portion control, low calorie, weight loss and much more, we got Rujuta Diwekar to answers all this and bust some myths to help reevaluate our relationship with food. 
1. How practical is 'eating' in the age of dieting?
We are confused about what we are eating. We are second guessing every morsel that we eat and are constantly looking up the latest diet or weight loss trend. What we must remember is that deprivation in any form, be it in the form of calories, carbs or fats, or simply by going hungry for long hours, will not help us lose weight. Weight loss cannot be the end goal. 
These diets are not sustainable but eating consciously is. According to Indian culture, food is the medicine. So the book, Eating In The Age Of Dieting, is about rethinking, relearning and unlearning everything that we have known about food, and looking at it beyond the prism of carbohydrate, protein and fats. In addition to that, we need to work together as people, as communities, as governments to build better health, which will then ensure that our quality of life is better, and we are better prepared for any pandemic in the future. Staying healthy is going to be more important than staying skinny. 
2. What is sustainable and common-sensical eating?
A sustainable diet is something that makes you feel in sync with yourself, your culture, the climate and the cuisine of your family. And it really helps enhance the quality of your life. Sustainable diets are invariably time-tested wisdom that you have received orally from your mothers and grandmothers, and not from a social media influencer. It essentially uses fresh produce that grows near you and is cooked in your kitchen. It entails foods that are easy to pronounce, easy to procure and great to taste. 
3. What are the five big changes you want people to make with your book Eating In The Age Of Dieting?
This book of mine is essentially a collection of my columns and social media posts, which have received a lot of love from people. It's stuff that I've been talking about for over 10 years. What I would want this book to do is slowly get people to understand that: 
Food is a blessing. It isn't something which makes you sad but something which helps you live a good life.

Food deserves attention. You do not need to fix the quantity of food you are eating but pay more attention every time you eat. Just focus all your senses on food. 

Health is built together as a family. We need to work towards kitchens that are gender neutral. We need men in the house to contribute equally in every task at home. Also, cooking must be seen as a life-saving skill that cannot be left to a chance.

Food is just a part of a big jigsaw puzzle. The others being exercise, sleep, good lifestyle and maintaining a good attitude towards life.

Lastly, I want people to appreciate the therapeutic value of food. Whether it's about eating rice congee to help settle your stomach or to eat a banana to avoid acidity, these ingredients from our kitchen pantry deserve your attention, before they become hashtags and make headlines. 
4. You have spoken about how we should eat like our grandmothers did, how can people follow the older eating traditions today?
We don't mind eating like someone else's grandmothers when we include kale, ricotta, asparagus and quinoa in our diet. So, why is there a problem in eating like our grandmothers? The most common complaint here is that preparing our local delicacies is a time-consuming process. It may be faster and convenient to order food in, but it's going to cost you more in the long run. Cooking at home, however, may take time and effort, but it will save you a lot of sick leaves and headaches in the future. It is important not to look at it as if it is a chore or a task that is meant for someone else.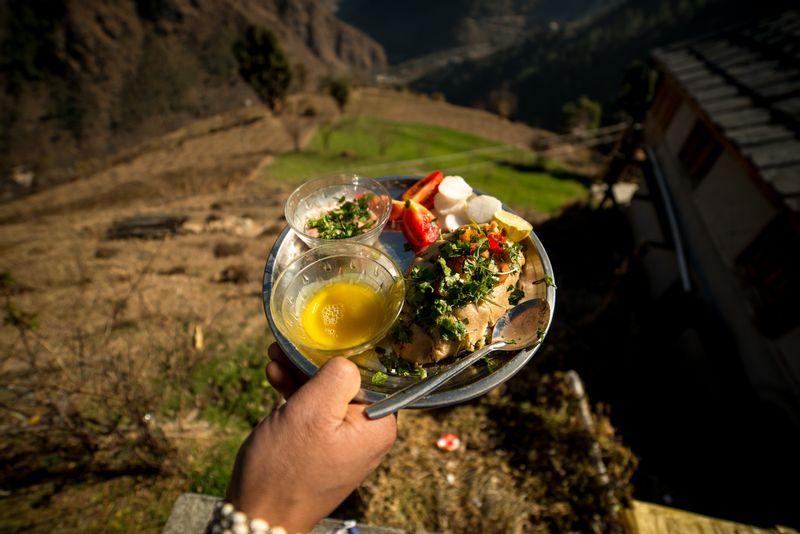 For those who think if they eat like their grandmother did, they will become fat –it's an absolute myth! Indian food is not unhealthy. In fact, it's the most climate resilient option out there. Once you understand its value, you won't have to wait for someone to turn it into a curcumin pill or golden milk. 
It's not just about adopting your grandma's food principles but also adopting her wisdom. Switch the TV off, pay attention to what you're eating, relish every bite and stop before you're too full. A satiated stomach is the first step towards losing weight because then you wont feel like binge-eating between 11:00 PM to early morning. In the long run, that leads you to a leaner, fitter, healthier and happier lifestyle and gives you a big boost of self-esteem.
5. Why do you think weight acceptance and lack of body positivity is still an issue?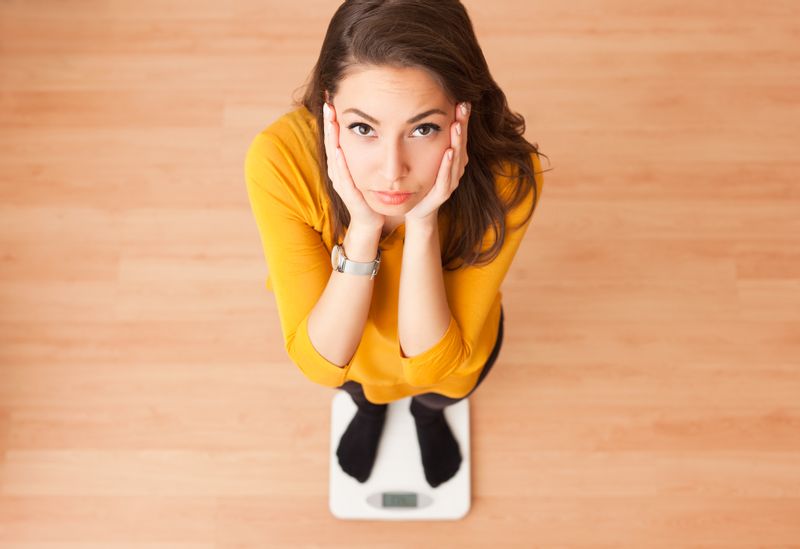 Good health comes in all shapes, sizes and weight. The weighing scale is not going to tell you anything about your health. You need to stick to the basic common-sensical principles about food, exercise, sleep and well-being and you will be fit. As far as why does everyone think about weight, it's because that's how the weight-loss industry works. Whether it is 20 kilos or 200 grams, people are equally passionate about it because the food and weight loss industry have ensured that we think of ourselves much fatter than what we truly are. There's even a term for it – body dysmorphia. 
6. Five habits to adopt in 2021?
We must ensure we exercise for at least 30 minutes to an hour every day.

Pick a diet that we can live with for the rest of our lives.

The third thing is cooking and making our kitchens more gender neutral.

Fourth, we've seen how a government's response or lack of it can lead to a major impact on our health outcomes. So, the next chance we get, we must ask our politicians the right questions.

Lastly, better sleep hygiene.
If we adopt these basic things, I think this could be the year where we lay the foundation of good health for the next 30-40 years. 
---
Photo: Instagram/Rujuta Diwekar