One of the first things that are made in Bengal with the advent of summer is ghol—a mixture of yogurt, water, lemon, salt, and sugar that keeps your body cool in the hot and humid months. 
In Uttar Pradesh, carts selling lassi appear right after Holi, a marker of summer, and in Rajasthan, meals are accompanied by chaach from early spring. In Odisha, meanwhile, dahi pona, a drink made with bananas, cardamom, yogurt, sugar and nuts, appears on menus at home and outside, and in Tamil Nadu neer mor, a thin, spicy buttermilk and thayir sadam or curd rice that are staple through the year become even more popular. While they all may look and taste different there is one thing common between them—yogurt or curd. Call it dahi, doi, thayer, thayir, or what you may—but Indian summer is incomplete without curd. A quick search on the benefits of curd will reveal at least a dozen reasons to have it daily and many more to include it in your diet.
Said to have been created at least 6000 years ago, for centuries curd was the only way to preserve milk. As science progressed we also learnt how it was not just the taste and novelty that made it popular, it was also its nutritional density. Rich in calcium, vitamins, and micronutrients, a natural probiotic and a cooling agent, curd is great for combating conditions like high blood pressure and high blood sugar and tackling skin and hair issues. It is easy to make—all you need is some milk and a starter—and stories of people carrying the starter to far-off lands while migrating are often shared in family get-togethers.
Curd as an accompaniment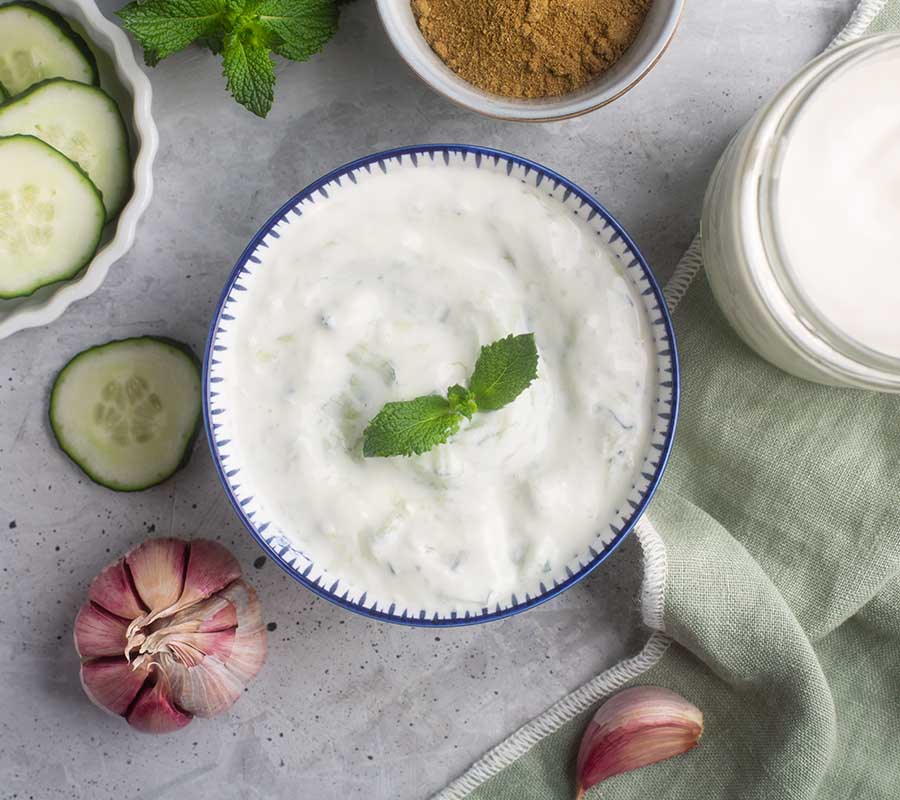 The easiest, most common use of curd in daily meals is often as an accompaniment. Dahi-cheeni is a popular dessert replacement in most homes in North India where it is also considered auspicious to eat before important events like exams or business meetings. Raitas are made all over the country by adding different fruits, vegetables, and spices to blended curd, and pachadis are common in the South and served in every home with the meals, especially at lunch.  
"In Mangalorean cuisine," says writer Ruth Prabhu Dsouza, "Dai borsun vaingey, a recipe where fried slices of brinjals are added to seasoned curd, is a very popular dish eaten with almost every meal." A similar version is seen in Telangana, Andhra, and Orissa where sliced fried brinjal is added to whisked curd and tempered with different spices before serving with meals.
Curd as an ingredient in cooking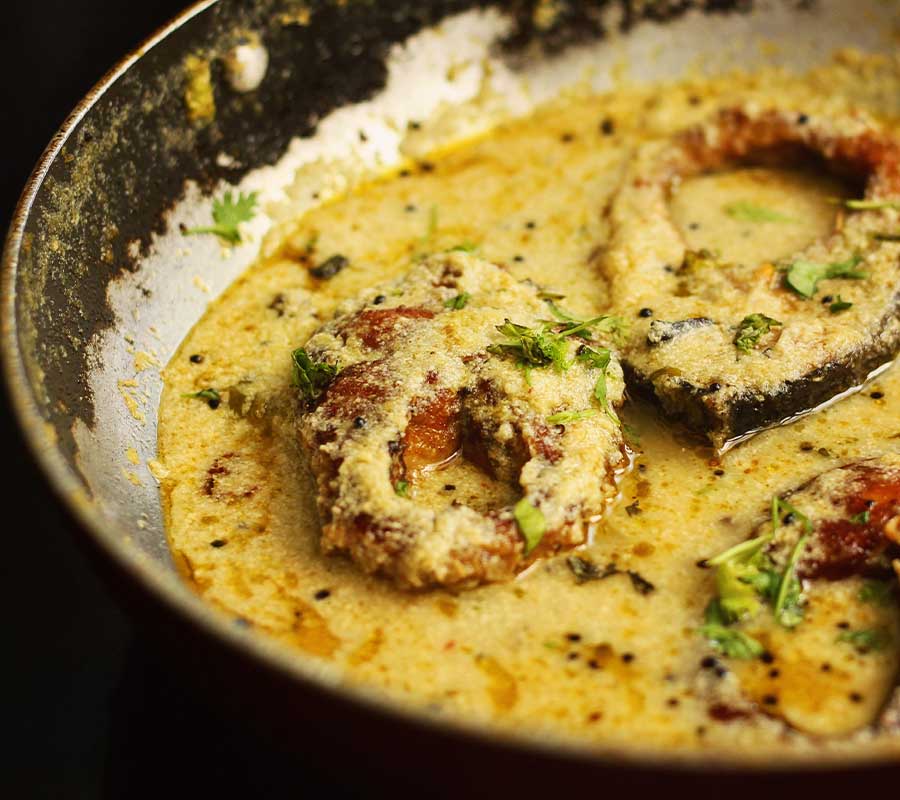 The souring nature of curd has been, for centuries, used to the benefit of cooks. It is added to marinades as a tenderiser in meats, as a souring agent to curries, and it is the sole ingredient in dishes like doi maach and dahi-chicken. "In summer doi-potol is a common dish cooked and eaten in Bengal," informs food writer Tanushree Bhowmik, adding: "This marries the Bengal's favourite summer vegetable, potol or pointed gourd, with curd. The sweet and sour dish is cooked differently in different households but is a must-have in summer rapporteur of recipes." In Uttarakhand, Mand Jholi—where starch-rich cooking water from rice is blended with curd, green chilli garlic and cumin—is a popular accompaniment to meals of dal-rice.  
Most summer curries in the North meanwhile add curd to the masala to replace tomatoes, which traditionally were winter produce. The addition not only enhances the taste but also makes digestion of heavier vegetables easy. And so, no traditional recipe of arbi, jackfruit, even chicken and mutton is complete without curd in summer.
Curd in and as the main dish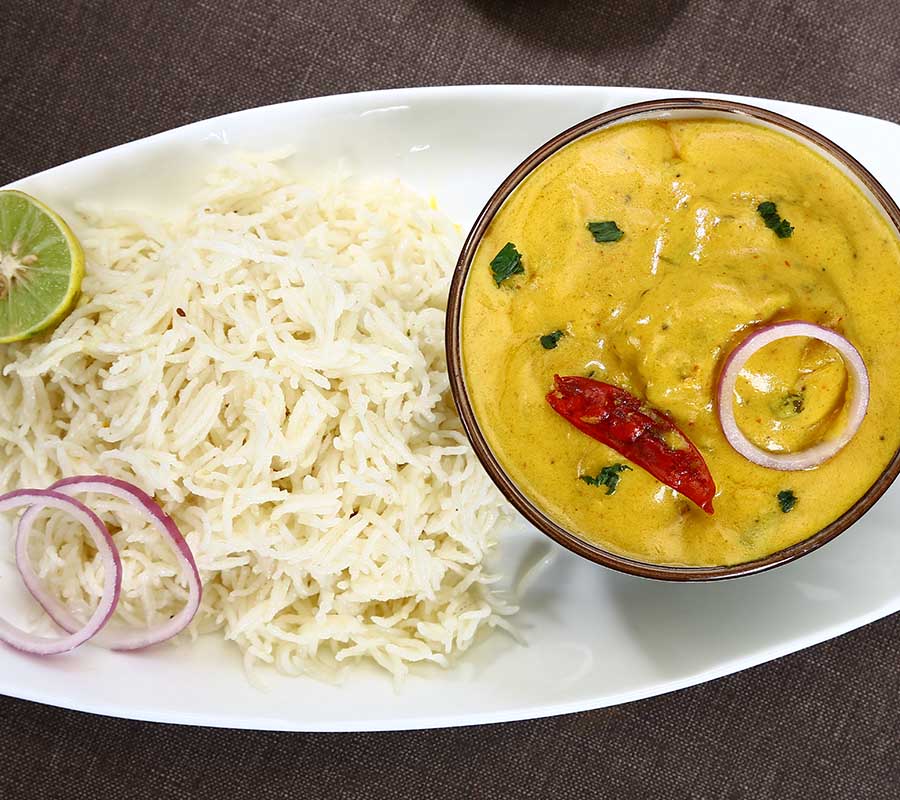 Kadhi is the first thing that comes to mind when you think of curd-based dishes, and rightly so.  The whole country has some or the other version of the classic kadhi. In Uttar Pradesh it is made with plain pakoras, in Punjab, you add potato and onion pakoras to it, in Rajasthan it is made with different additions like raisins and black gram, and in Gujarat, it is sweet and sometimes made with a favouring of mango and served with even breakfast. There however are many other dishes that have curd as the main ingredient: dahi-aloo, a common fasting food; dahi-baigan, an indulgent curry from Kashmir; and Moz Kozambu, the velvety tangy preparation that is the mainstay of southern states have curd as the main ingredient.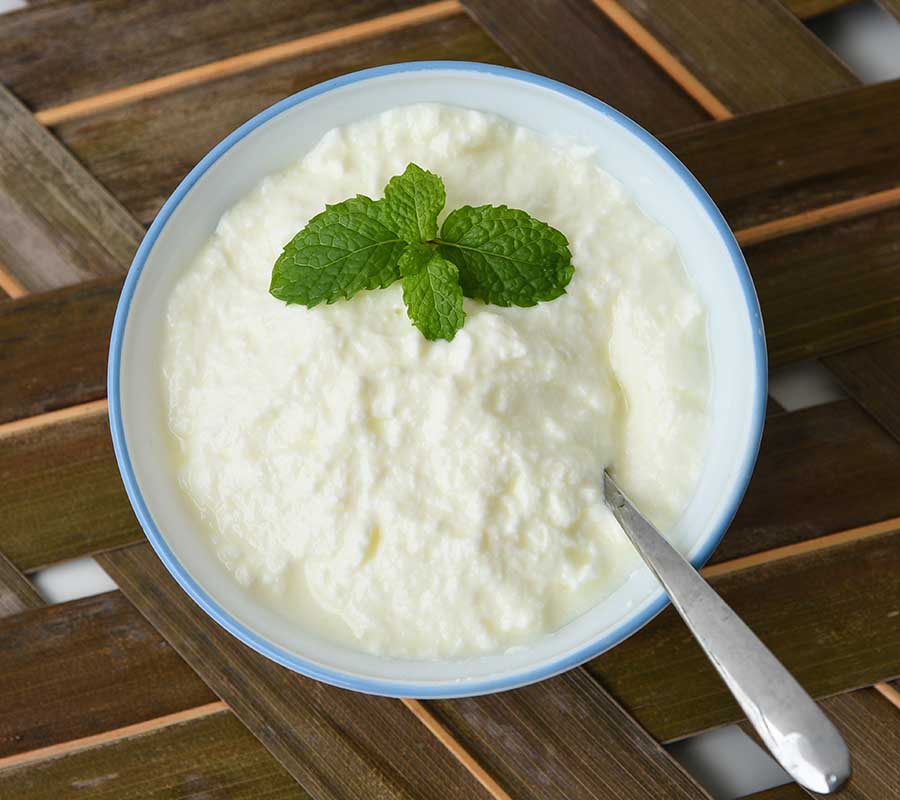 "Fermented rice and water, pakhala, is a summertime must-have in Odia households. A common variation to the dish is the one where the rice is mixed with fresh curd and served with or without a tempering. Such is the cooling effect of the dish that it is offered to Lord Jagannath during summers to keep him cool," informs Tanushree. In Gujarat, says food chronicler Rushina Munshaw Ghildiayal, "fajeto, an avatar of the kadhi made with the soaking water that held mangoes pulped for ras is eaten in summer and a version of kadhi with radish is made in winter."
Curd in beverages and desserts
The versatility of curd is such that it lends itself beautifully to both sweet and salty tastes with its signature sourness only enhancing the flavours. "Pallar is a summer special, a lightly fermented yogurt-based drink in Uttarakhand," says Ghildiayal. "Sour yogurt is tempered with mustard oil and spices, and left to slightly ferment in a pot in the courtyard and families can partake of it through the day. The drink is beautifully redolent with the earthy flavour of mustard oil." In Orissa, yogurt is churned into an overtly sweet lassi which is served with coconut, tutti-frutti, rabri, and whatnot and is a popular street treat. In Punjab and Rajasthan, thick sweet, flavoured lassi is the lifeline of the masses and in neer moru and moru vellam, South Indian drinks that come laced with ginger, green chillies, curry leaves and served watery thin, keep the bodies cool.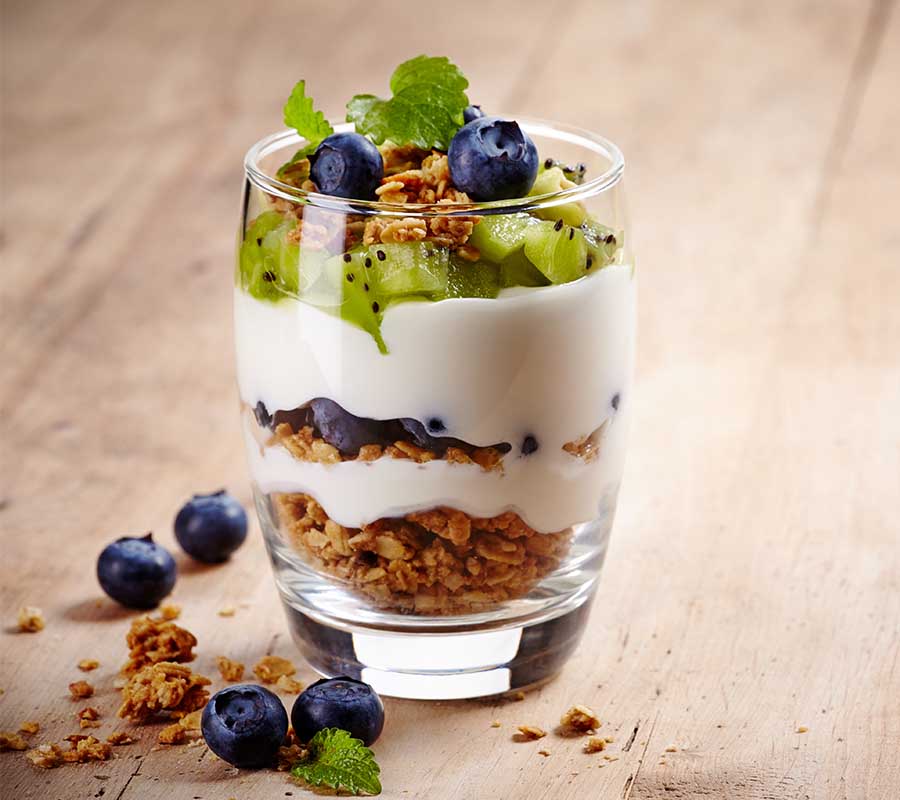 The most interesting of all, however, are curd-based desserts of which mishti-doi could be the richest. The Bengali caramelised yogurt, set in clay pots, is cooling, comforting, and so delicious. Srikhand, the cardamom flavoured creamy dessert of Maharashtra is yet another favourite. And then there are versions like dahi ka halwa which showcase the ingenuity of the great Indian yogurt. 
Photo: Shutterstock