As children, during summer vacations, our neighbour, a Gujarati lady, who took care of my brother and me while mom was at work, insisted we chug down a tall glass of masala chaas (spiced buttermilk). This was bua's (that's what we called her) way of shielding us from the scorching summer heat while we hopped and skipped outside. 
Even now, after years of her passing away, I can remember the taste distinctly. She would add black salt, ginger, green chilli, crushed roasted cumin, coriander or mint leaves, in a container of curd and water and churn it all with a wooden churner. "Baa (mother) says masala chaas is cooling and it helps with digestion," she told us, and she wasn't lying. According to Ayurveda, ingredients such as curd, coriander leaves, mint leaves, and even green chilli are known to keep the body cool. I have held onto her chaas recipe. It's a staple in our household, not just in summers, but throughout the year – we blame you, global warming! 
As I grew up, I was introduced to many more such traditional cooling summer drinks– Maharashtrian solkadhi and piyush, Sindhi chandan jo sherbet, Gujarati lemon barley water, Uttar Pradesh's version of aam panna, and many more. Every region of the country has a summer drink of its own, based on what was locally available, and each perfected over the years. 
Here are 13 hydrating drinks that define the great Indian summer. 
1. Aam Panna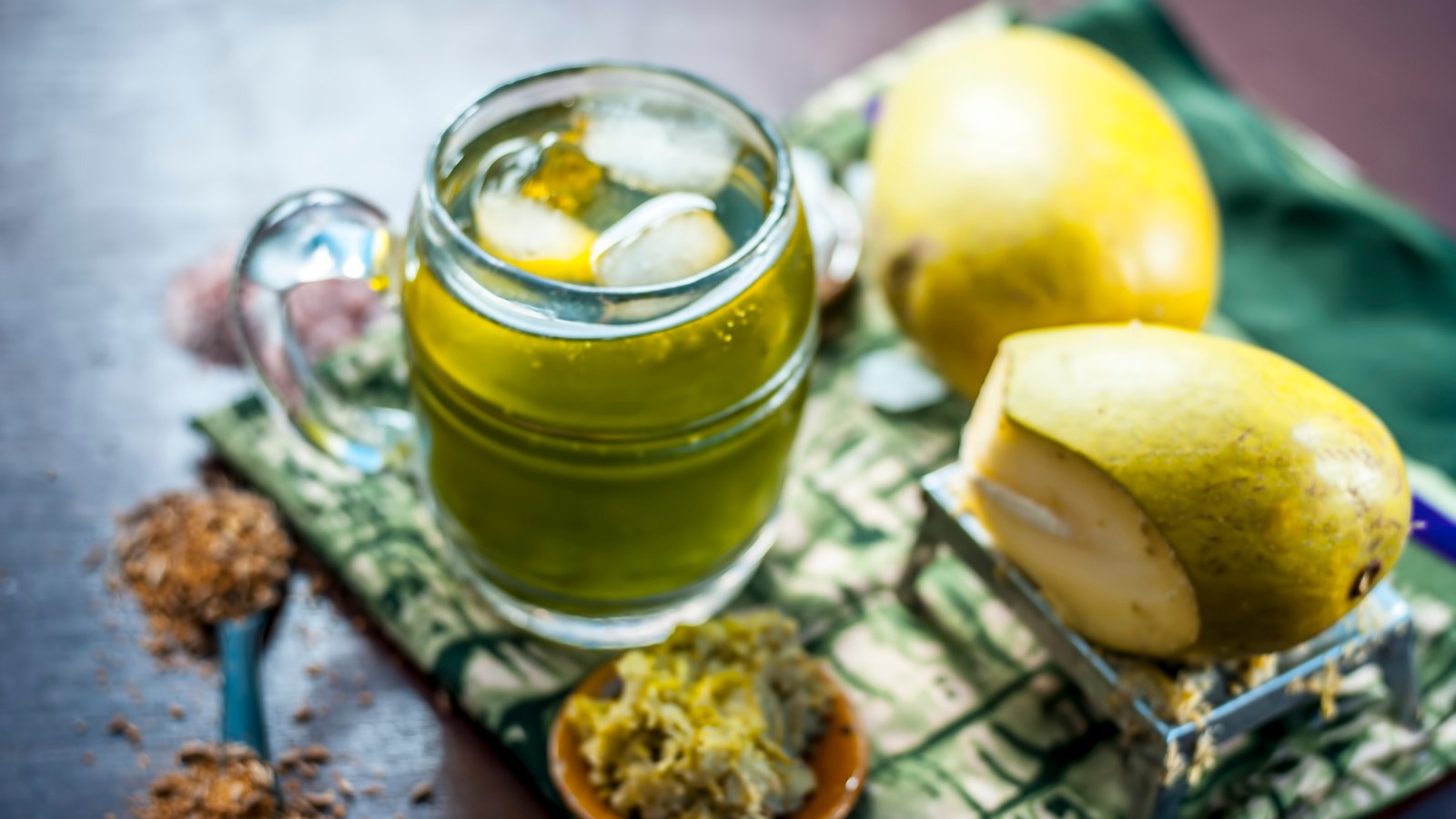 A tart and refreshing summer special made using raw green mango or almost ripened mango pulp combined with jaggery, black salt and spices, such as roasted cumin powder and/or nutmeg powder. Aam panna has different versions across India but the ones that stand out are from Maharashtra, Bengal and Uttar Pradesh. In Maharashtra, green mangoes are boiled in a pressure cooker for the pulp, whereas Bengal and Uttar Pradesh's versions required roasting the fruit on an open flame, much like a bharta. 
2. Neer mor
Neer mor is like the south Indian cousin of the masala chaas. Indigenous to Tamil Nadu, Andhra Pradesh, Karnataka and Kerala, this buttermilk is seasoned with green chillies, coriander leaves, ginger, asafoetida, mustard seeds and curry leaves. In Andhra, it is called 'majjiga', while in Karnataka, 'neer majige'. Apart from being a summer staple, neer mor is also an important part of the Ram Navami festival prasadam (offering) in the region. 
3. Sattu ka sherbet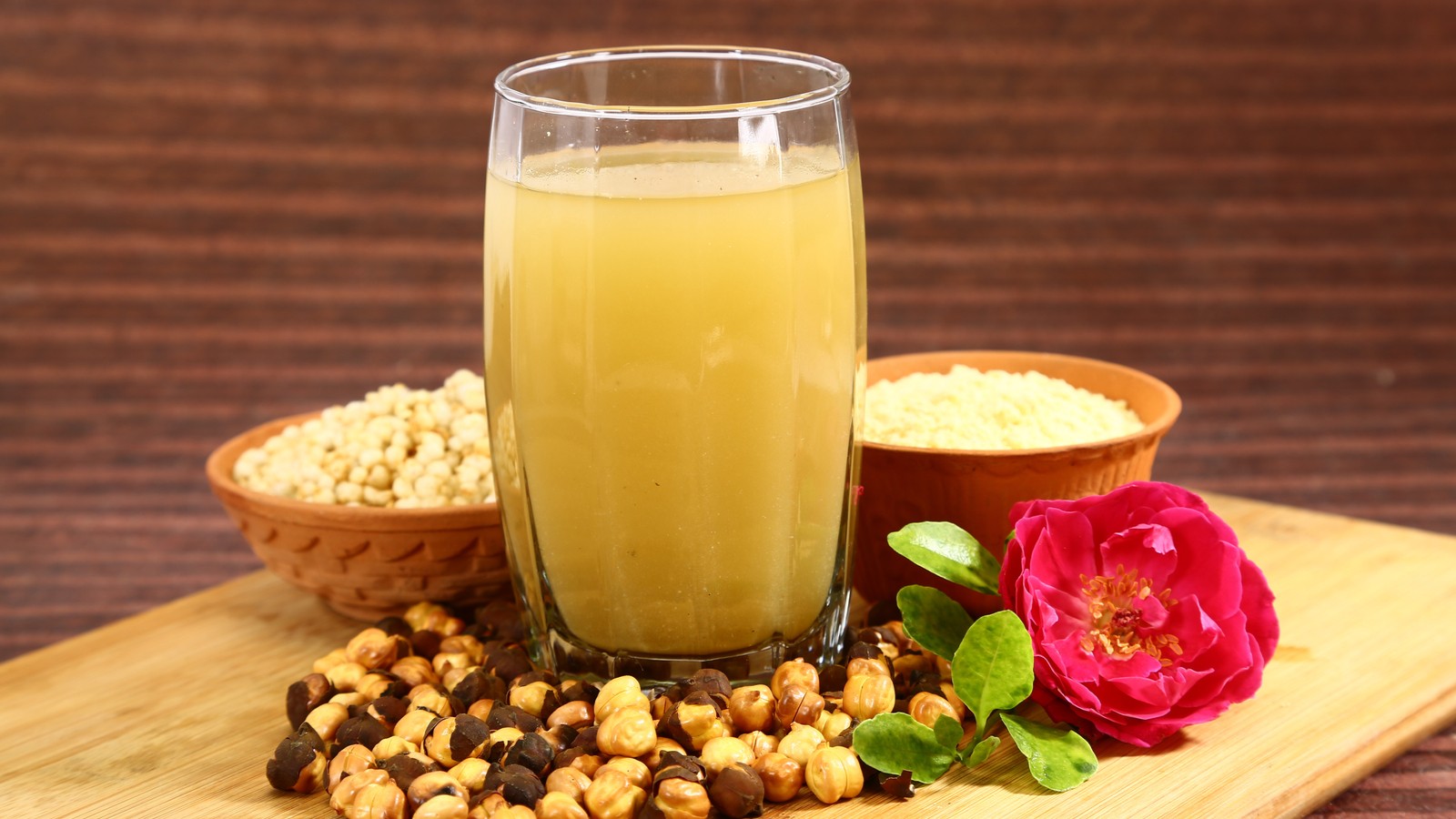 Made using sattu (roasted black gram flour), lemon juice and cumin powder, sattu ka sherbet is a protein-rich drink that people of Bihar and parts of Uttar Pradesh and Madhya Pradesh swear by to beat the heat during summer. It is also known to improve metabolism and keep you energised throughout the day if consumed on an empty stomach in the morning. 
4. Nungu sherbet
Called nungu sherbet in Tamil, this is basically a summer drink prepared using ice apple aka palm fruit. People turn to this local and seasonal fruit when the sun shines its brightest because it is a rich source of electrolytes, and vitamin C and B. For nungu sherbet, the flesh of the palm fruit is mashed, mixed with nannari (anantamul root, an Ayurvedic herb) syrup and lemon juice. 
5. Taal sherbet
To find respite from the sweltering summer heat, Bengal relishes a sweet yet zesty taal sherbet. Here, chunks of taal (palm fruit) flesh are added to fresh coconut water, and this cooling combo is seasoned with jaggery and lemon juice. 
6. Banta soda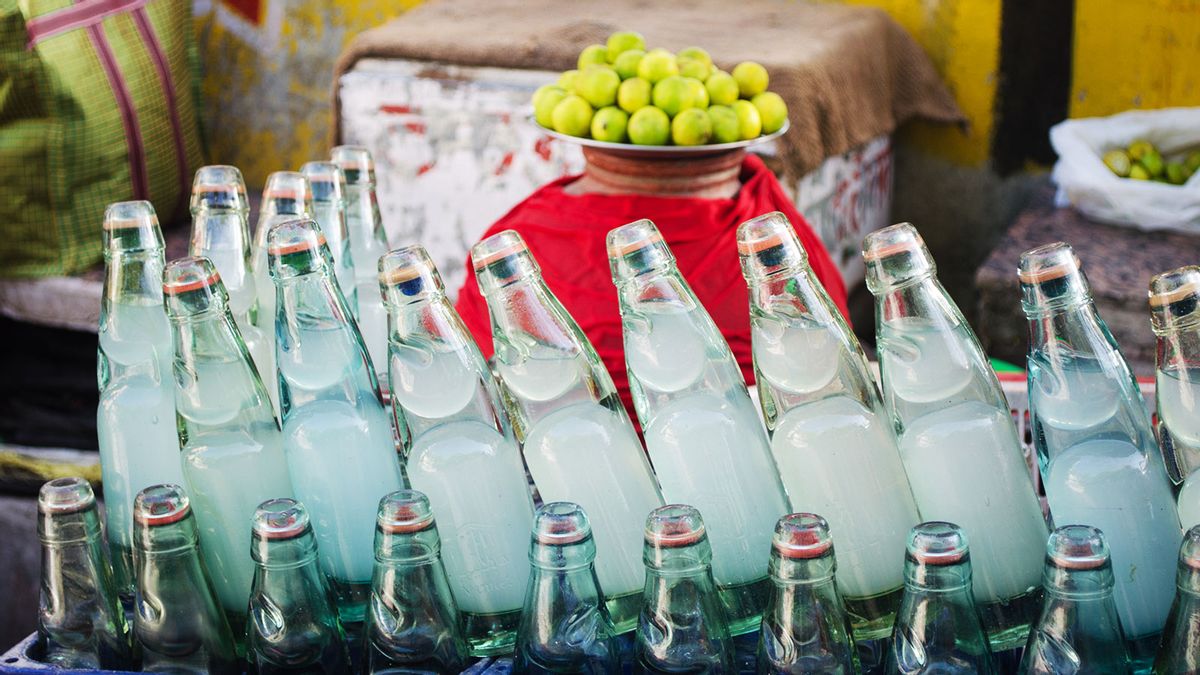 Come summer, Delhi's streets are lined up with hand carts selling banta soda. Also known as goli soda, fotash jawl and kanche wali bottle, this is a carbonated lemony drink that comes in a unique glass bottle, with a marble placed at its lip. We recently asked a bunch of people from across India what makes the banta soda a national favourite and here's what we discovered. 
7. Solkadhi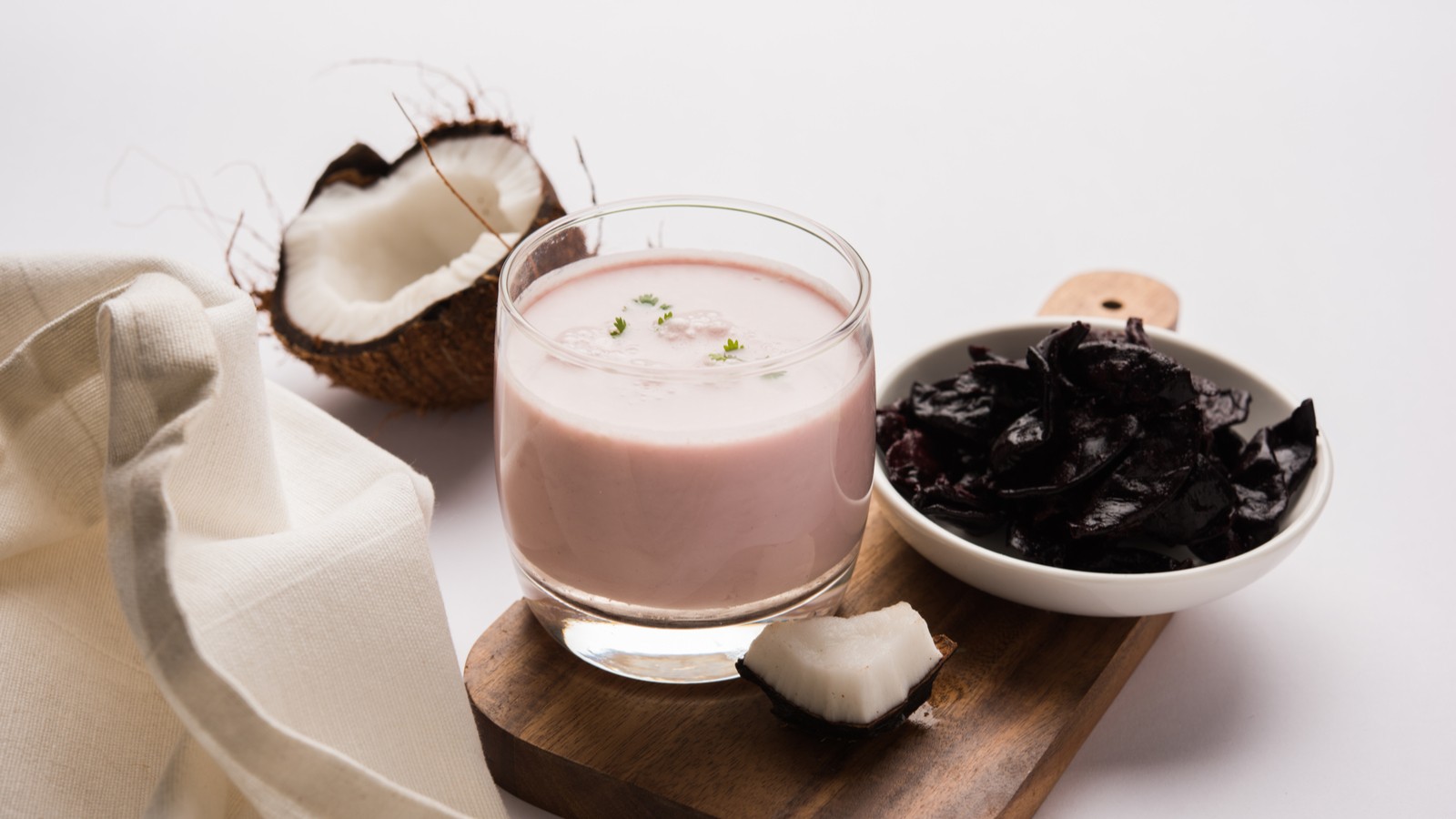 A summer drink off Maharashtra's coast, solkadhi is made by combining fresh coconut milk with kokum (a fruit of the mangosteen family), green chilli and coriander. Kokum, a popular souring agent across Maharashtra, Goa and parts of Gujarat and Karnataka, is known for its cooling properties and is often used as a base of drinks, both hot and cold. Solkadhi, in particular, is a summer staple in the Konkan and Malvan region of Maharashtra.   
8. Kokum sherbet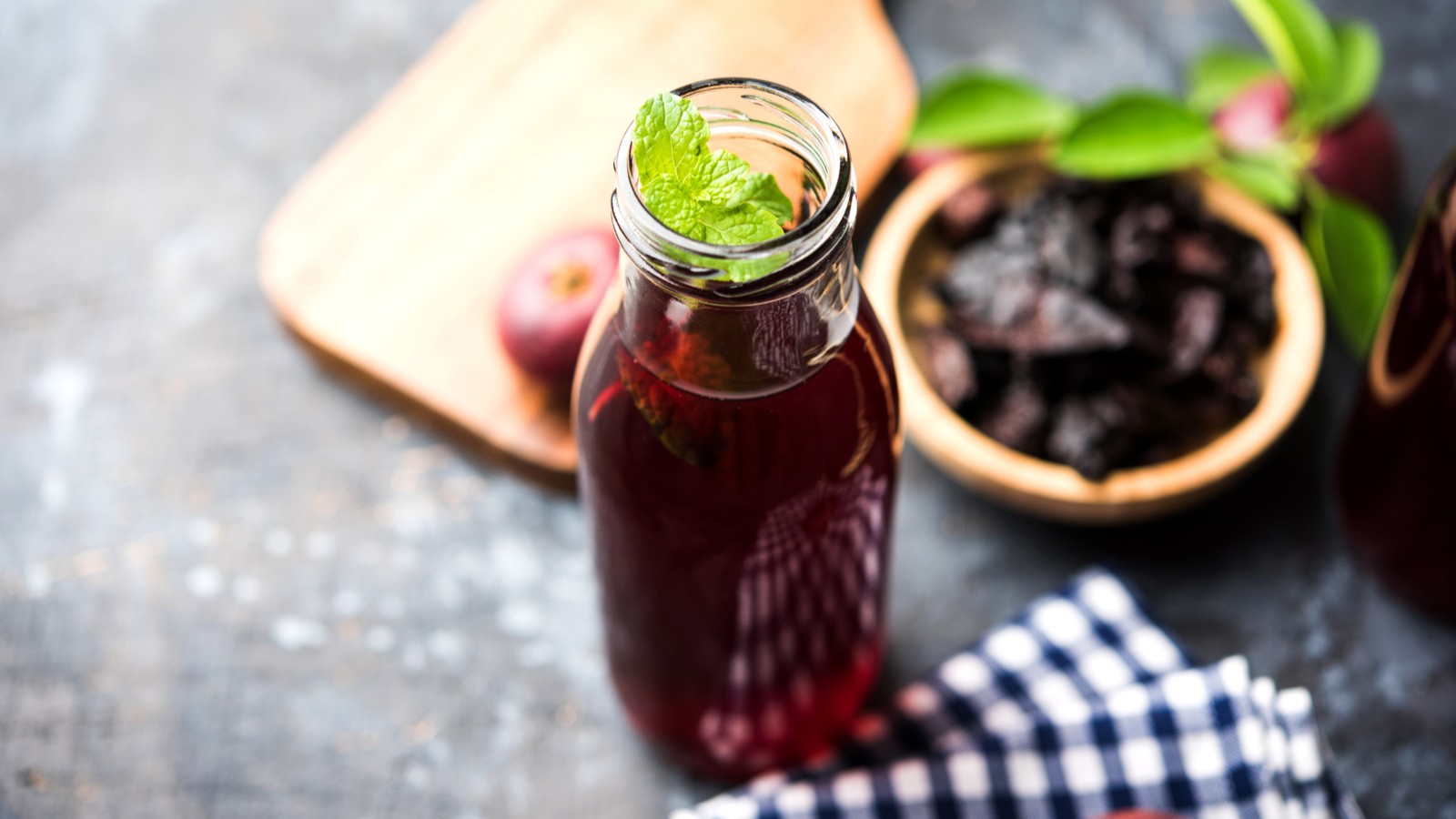 Another cooling drink from Maharashtra is the kokum sherbet. Today, kokum syrup is easily available at supermarkets and local shops, all one needs to do is mixed the syrup into water and drink. But traditionally, the syrup was made by soaking semi-dried kokum in water, mashing the soaked fruit without water and then boiling it on medium flame with the same water in which it was soaked until it thickens. The concentrate would be flavoured with cumin seed powder and black salt. 
9. Phalsa sherbet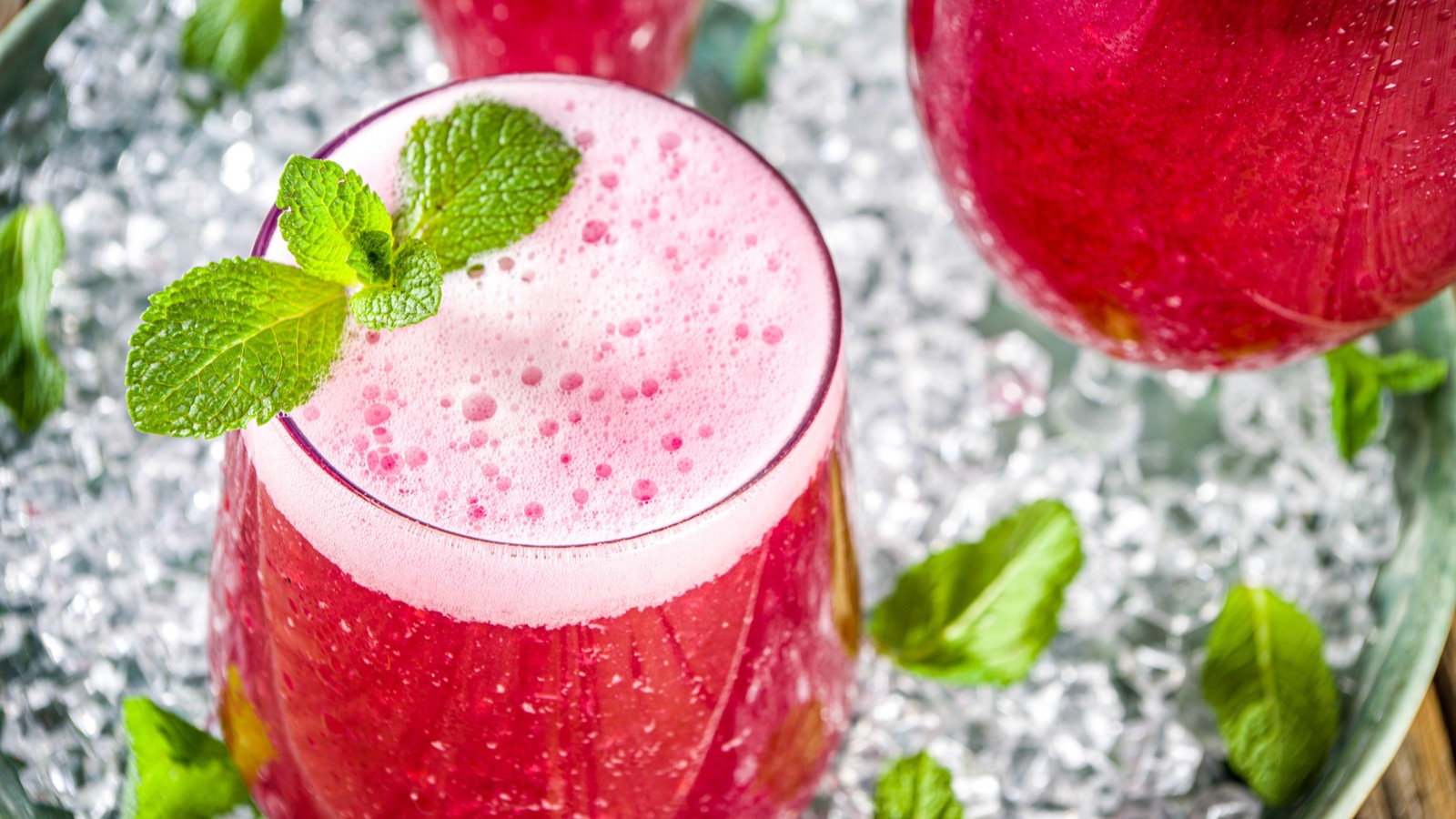 Phalsa is a vitamin C-rich, sweet and sour fruit that is savoured not just in India but also in the neighbouring nations of Bangladesh, Nepal and Sri Lanka. The succulent purple-hued berry is used in smoothies and juices for its sweet-sour flavours. As for the phalsa sherbet, it is a three-ingredient recipe that involves blitzing ripe phalsa berries with water, straining out the juice, and finishing it off with some black salt and cumin powder. 
10. Chandan jo sherbet
Given its anti-inflammatory, anti-microbial properties and cooling properties, sandalwood is extensively used in Ayurvedic and Unani medicine. While some apply its paste on the forehead to cool down during summers, the Sindhi community whips up a thick concoction of powdered sandalwood, lemon juice, sugar and rose or kewda water (optional). This concoction is mixed with cold water or soda and enjoyed as a summer cooler. 
11. Bel sherbet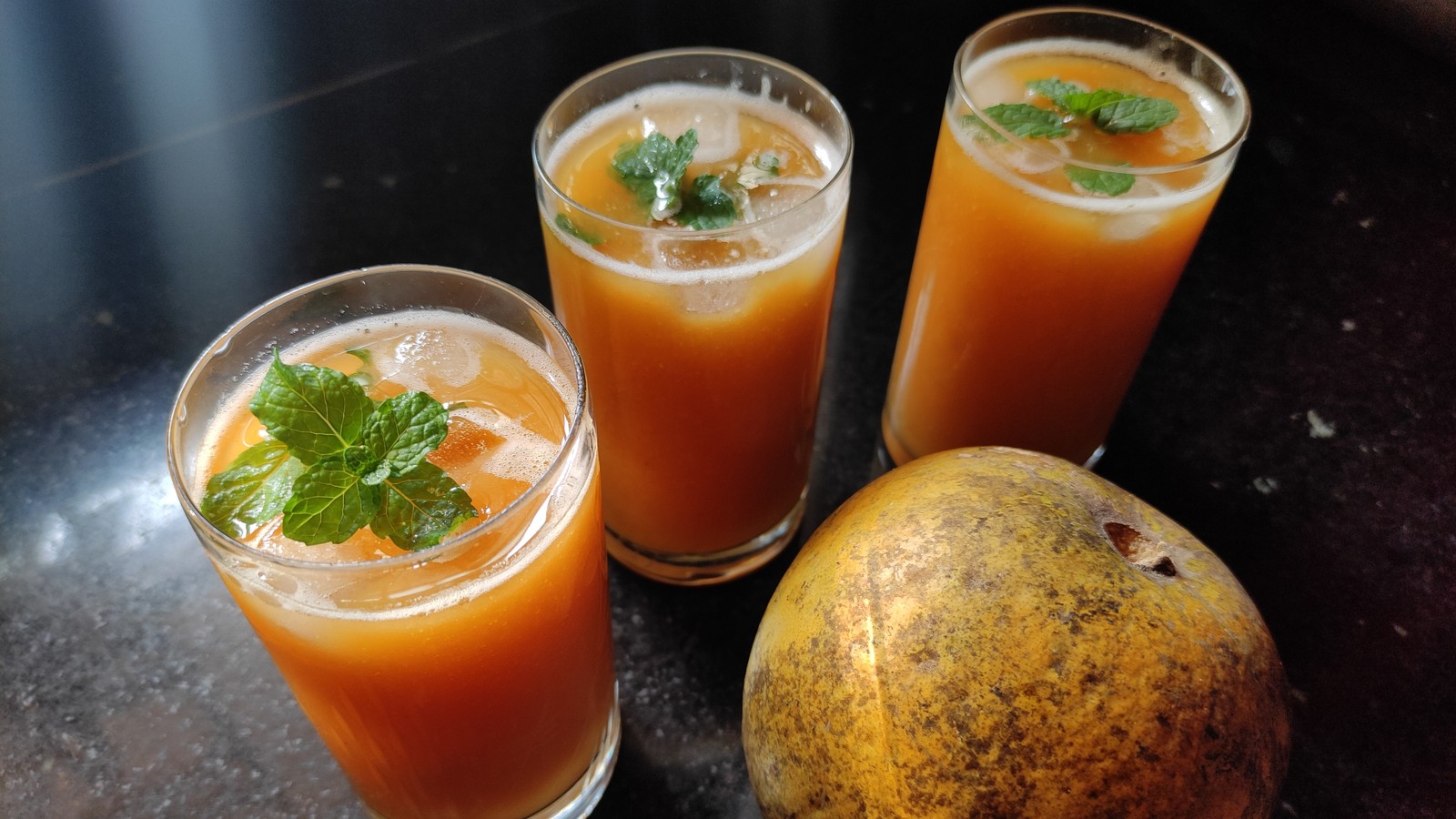 Be it summer, winter or monsoon, our body requires a strong immune system, and this drink does exactly that. Bel sherbet aka wood apple sherbet is made by soaking the fruit's soft, brown pulp in water for at least half an hour, and straining the pulp out. The juice that remains after strained is seasoned with cardamom powder, cumin seed powder, salt/black salt and jaggery, and served as a sherbet. 
12. Piyush
Invented many moons ago at the TambeArogyaBhavan, a quaint Maharashtrian food joint in Mumbai that recently shut, piyush is a mixture of buttermilk and shrikhand (sweetened and strained hung curd). You can find it on the menus of local dairies and eateries across Mumbai today. Or, you can make a glass or two of this flavourful two-ingredient drink at home using buttermilk and store-bought shrikhand. The flavours won't be the same, but you can proudly call it your own. 
13. Nannari sherbet
Nannari aka anantamul, a cooling herb that is used in Ayurveda since time immemorial, is the hero ingredient of this summer drink from south India. A popular local summer drink from southern India, nannari sherbet uses a syrup made from the herb's roots, water, lemon juice and ice. Just like the banta soda in Delhi, you can find this cold drink at roadside side stalls.
Photo: Shutterstock