There is something very classy and posh about serving cocktails at a house party. It is also doable when you have a small gathering. But we're talking about a New Year's Eve party—where many will be drinking to drown their misfortunes of the year while others will be cheering for a fresh start—and to maintain the momentum of the party it would be foolish to take on the role of the bartender all night long.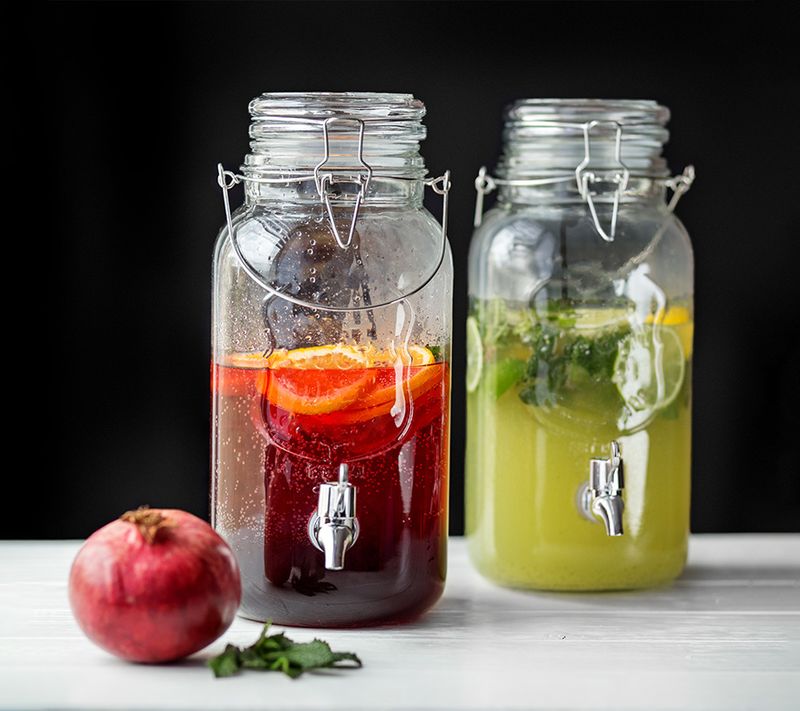 Instead, make your cocktails in a big batch and let people serve themselves. With intelligent planning and preparation before the party, bulk cocktails served in a punch bowl, carafes or big jugs are the easiest things to do. The best part about pitcher cocktails is that you don't have to worry about handing out drinks in the middle of your own party but actually enjoy it.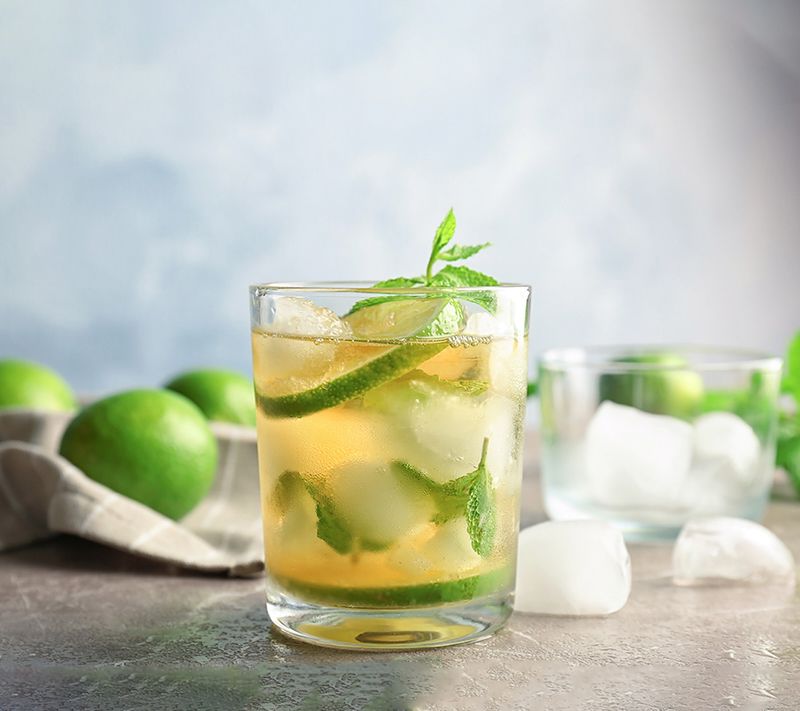 While cocktails such as Long Island iced teas, margaritas, mojitos, sangrias and punches are designed to be made in big batches, you don't have to shy away from other classic cocktails. Very recently, I had the opportunity to whip up big batch mint juleps. The classic bourbon cocktail is not a typical pitcher cocktail, but it does lend well to bulking up. The quintessential Kentucky Derby cocktail simply uses two measures of bourbon, 7-8 sprigs of mint, half a measure of simple syrup or one sugar cube, and lots and lots of shaved ice. To make a big batch the best thing to do is to infuse fresh mint in the simple syrup, which is then mixed with whiskey to create a 'batched' pre-mix. On the day of, you serve 1:1 of the bourbon premix and soda, along with lots of ice. Fresh mint sprigs for garnish is completely optional.
The big batch mint juleps were a great success. Here are some key takeaways:
It is always best to infuse aromatics and delicate flavours with simple syrup to manage better balance.

Do not take simple syrup for granted; sugar can single-handedly make your cocktail off-balance. The syrup of 1:1 water and sugar is easier to work with for a big batch of cocktails, instead of cubes or granulated versions.

Keep lots and lots of ice at your bar. Most big-batch cocktails are designed to be served with ice. But ice cannot be added ahead of time in drinks, the dilution will throw off the balance of the drink as the party progresses. 

Similarly, you cannot add any aerated mixers or components in your drink prior to the party either. It will go flat and your cocktail will not taste nice.  

Keep plenty of water handy. It is easy to mistake the potency of a pitcher of cocktail hence hydration is a must.
If you're looking for pitcher cocktail inspiration for your NYE party, we reached out to some of the best bars and spirits brands in India to share cocktail recipes. 
Here are 11 pitcher cocktail recipes for your NYE party:
1. Bloody Rob Roy
Ingredients
1. 500ml Ardbeg Wee Beastie
2. 200ml sweet vermouth
3. 20 dashes Angosutra Bitters
4. Orange twist
5. Cherry
Method
In a large mixing glass filled with ice, pour all ingredients together and stir gently but firmly.

Strain into a carafe and keep chilled. 

Serve in a coupe glass and garnish with a cherry.
Recipe by Moët Hennessy
2. Passionfruit Rumtini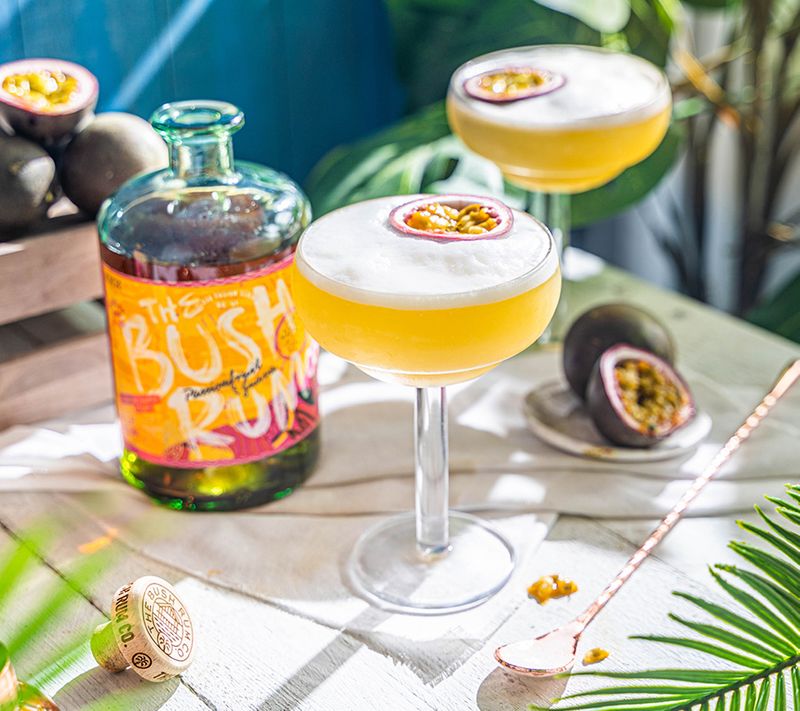 Ingredients
1. 1 Bottle Bush Rum Passionfruit and Guava rum
2. 180ml vanilla syrup
3. 180ml brown sugar syrup
4. 180ml lemon juice
5. 30ml aromatic bitters
Method
Pour ingredients into a blender filled ⅔ with ice and blend.

Pour it out in a jug and keep chilled.

To serve, pour into a chilled coupe glass and garnish with half a passionfruit.

Don't let the cocktail sit out for too long, the crushed ice will dilute the drink out.
Recipe by Dushyant Tanwar, Cocktail Expert, Monika Alcobev
3. Rosé Sangria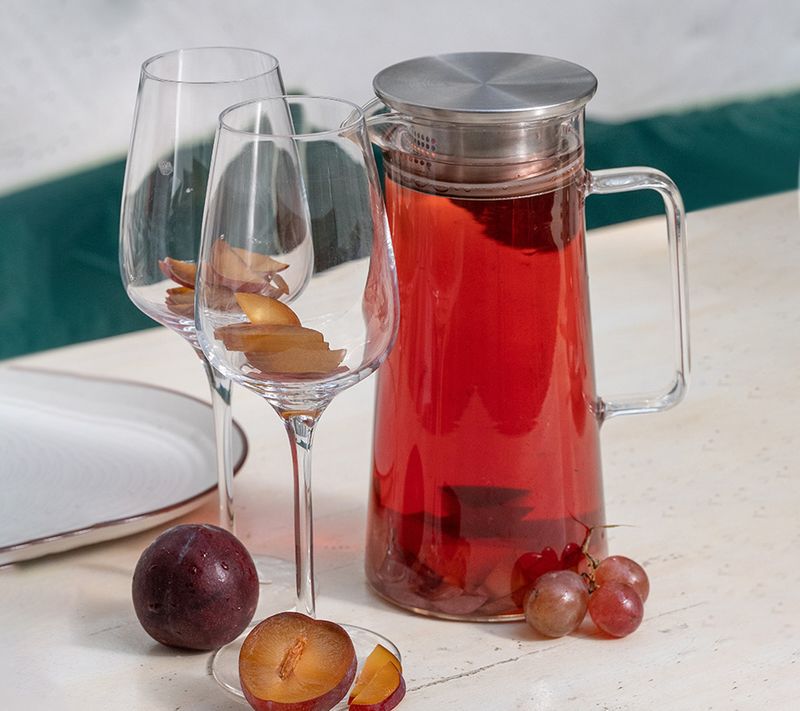 Ingredients
1. 2 750ml bottles of rosé wine 
2. 120ml Vodka or brandy 
3. 320ml Cranberry juice 
4. 30ml Black currant syrup 
5. Ice for chilling
6. Fresh fruits; plums or strawberry
Method
In a big jug or a punch bowl, mix all the ingredients together. 

Use chilled bottles of wine and cranberry juice.

Serve with fruits.
Recipe by Ketan Upadhyay, Restaurant Manager and Level 2 Sommelier, Joshi House, Mumbai
4. Lighter Negroni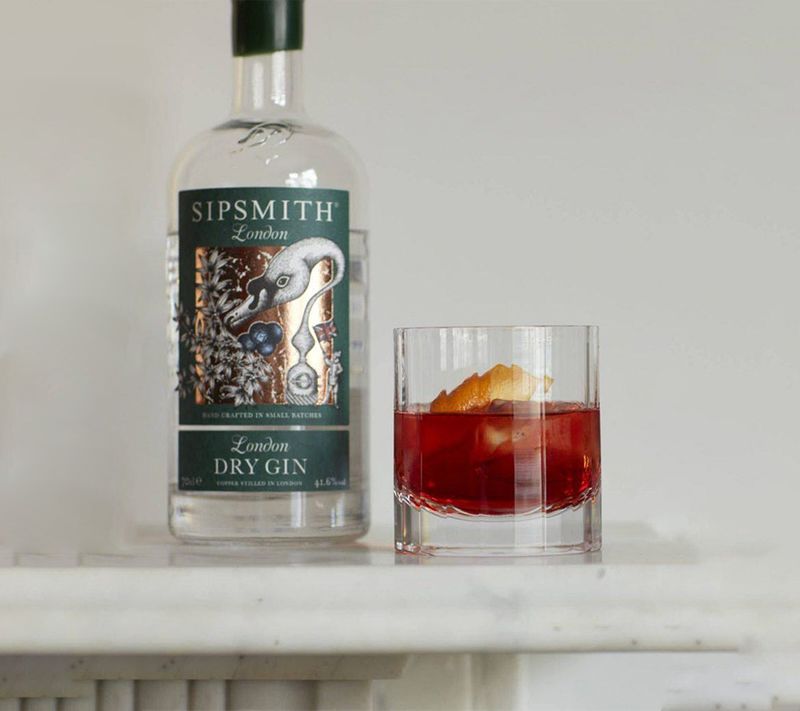 Ingredients
1. 580 ml Sipsmith London Dry Gin
2. 580 ml sweet vermouth
3. 300 ml Campari
Method
In a big container filled with ice, pour all the ingredients together and stir very well.
Strain it into a bottle or a carafe and keep it chilled.
Serve in a rock glass with a big chunk of ice.
Recipe by Beam Suntory
5. Picante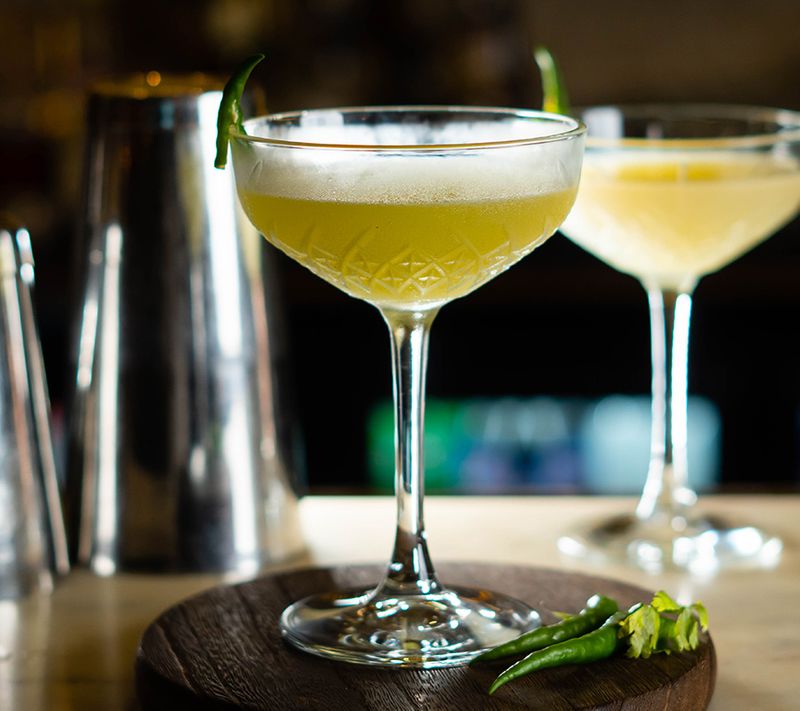 Ingredients
1. 720 ml Tequila
2. 120 ml Agave nectar
3. 120 ml Lime juice
4. 120 gm Cilantro
5. 12 pcs Green chillies
6. 360 ml Pineapple juice
Method
Muddle the chillies in a container with the agave nectar.

Add the rest of the ingredients and mix very well with ice.

Strain in a carafe and keep chilled.

Serve in a coupe.
Recipe by Latesh Kotian, Beverage Director at Silly, Mumbai
5. Winter Bee's Knees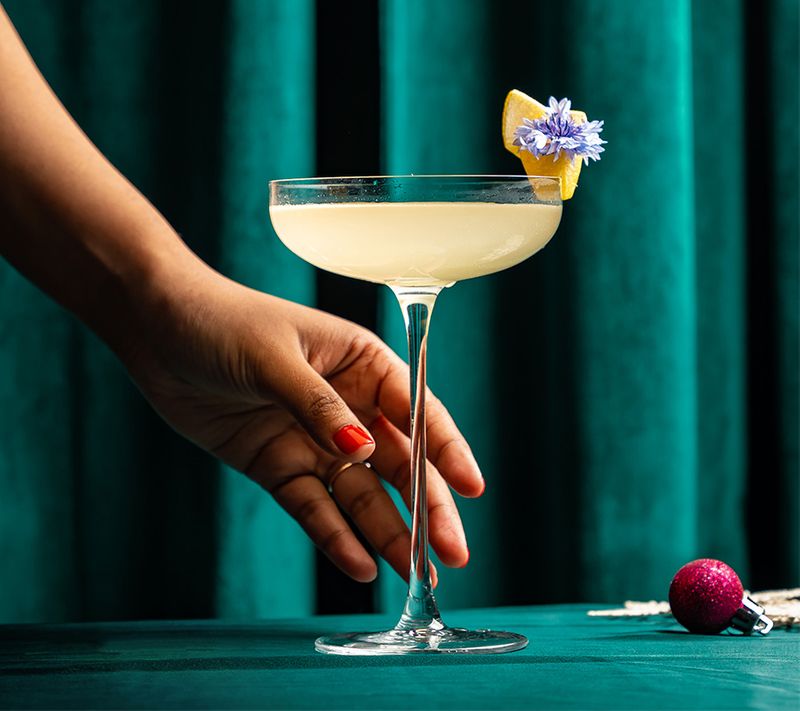 Ingredients
1. 500 ml gin
2. 180 ml lemon juice
3. 120 ml acacia honey
Method
In a container, add ice cubes and add all the ingredients.

Mix all ingredients with an electric hand whisk to recreate the classic cocktail shake.

Strain and pour the cocktail in a carafe.

Serve in a martini glass.
Recipe by Kevin Rodrigues, Bar Manager, KA Hospitality
6. One in Melon 
Ingredient
1. 800 ml Vodka 
2. 400 ml Amaro Montenegro
3. 600 ml watermelon juice
4. 300 ml Lime acid
5. 300 ml Green apple syrup
6. Garnish with Chupa Chups sour candy
Method
Mix all the ingredients in a big mixing jar.

Strain all the mix with the help of coffee filter paper to get a clarified concoction.

Bottle it and refrigerate it and serve it chill.

Serving portion is 90ml for per cocktail. 
Recipe by Kiran Pawar, Bartender at SAZ American Brasserie, BKC, Mumbai
7. Matchoman (Serves 12)
Ingredients
1. 700 ml Woodburn Whiskey
2. 160 ml Matcha Tea Syrup (simple syrup steeped with matcha tea) 
3. 160 ml Fresh Lime Juice
4. 30 gm Fresh coriander leaves 
5. 8 egg whites
Method
Add ice, Woodburn whiskey, egg white, and matcha tea syrup in a large container and whisk with an electric hand whisk to imitate vigorous shaking in a cocktail shaker.

Strain the drink in carafes and keep chilled.

Serve quickly with a garnish of a few coriander leaves.
Recipe by Jayesh Kathuria, F&B Curator and Co-Owner, Tales of Tavern By The Liquor Store, Thane
8. Get Hydrated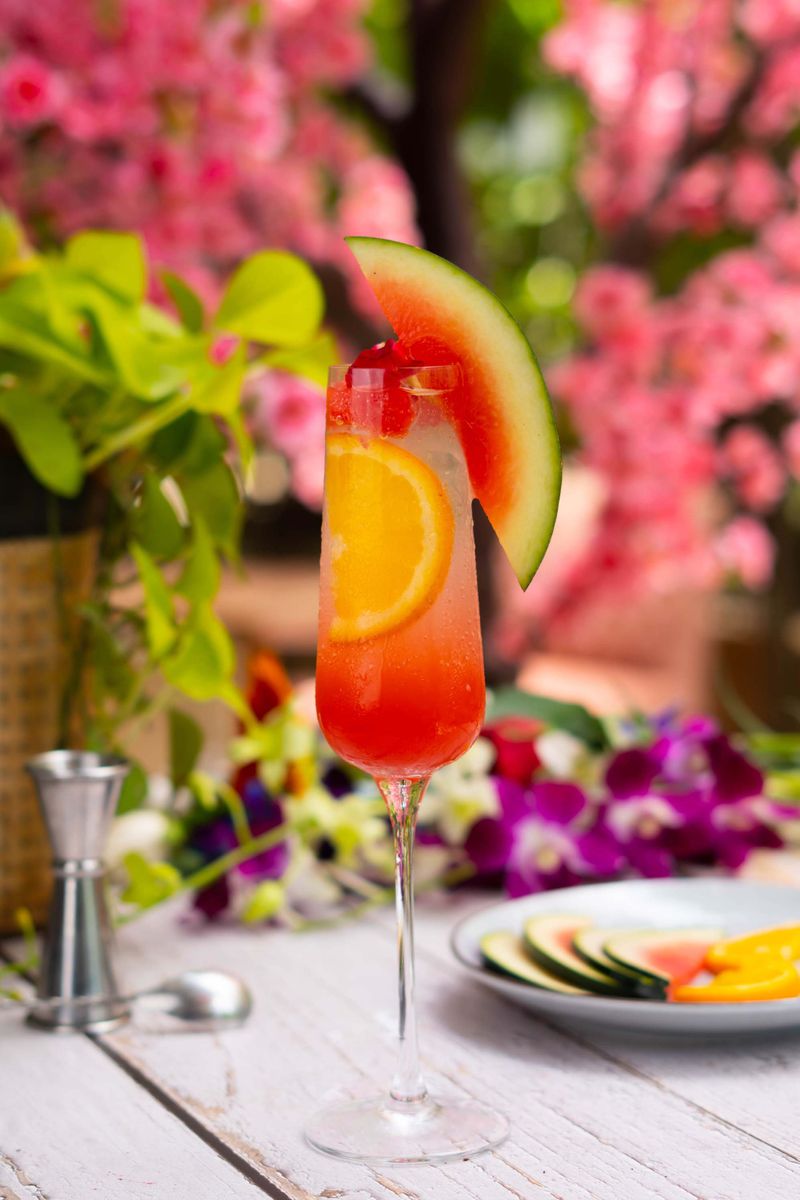 Ingredients
1. 500 ml Gin 
2. 2 ltr fresh watermelon juice 
3. 300 ml Triple sec 
4. 6 Tonic water bottles
5. Garnish with a watermelon Slice
Method
In a mixing bowl, mix all the ingredients except the tonic water, well. 

Pour the mix out in a jug and keep chilled.

To serve pour 60 ml of the gin-watermelon mix and top with tonic water as per liking.
Recipe by Head Mixologist Avril Gonsalves, Butterfly High, Thane
9. Akina's Shiawase Punch 
Ingredients
1. 750ml Dewar's 8YO 
2. 500 ml Choya Umeshu 
3. 500 ml Gari Brine 
4. 5 gm Star anise 
5. 3 cans Ginger ale 
6. 330 ml Seltzer 
7. Orange zest
Method
Take a large punch bowl or decorative bowl that is suitable for serving drinks.

To assemble the punch bowl, follow the instructions for your chosen cocktail recipe to mix all of the ingredients. 

 Once the cocktail is fully mixed, pour it into the punch bowl and add ice if desired.

You can also garnish the punch bowl with additional fruit or other decorative elements to make it look attractive and inviting.
Recipe by Akash Singh, Bar Manager, Akina Mumbai
10. Coco T Punch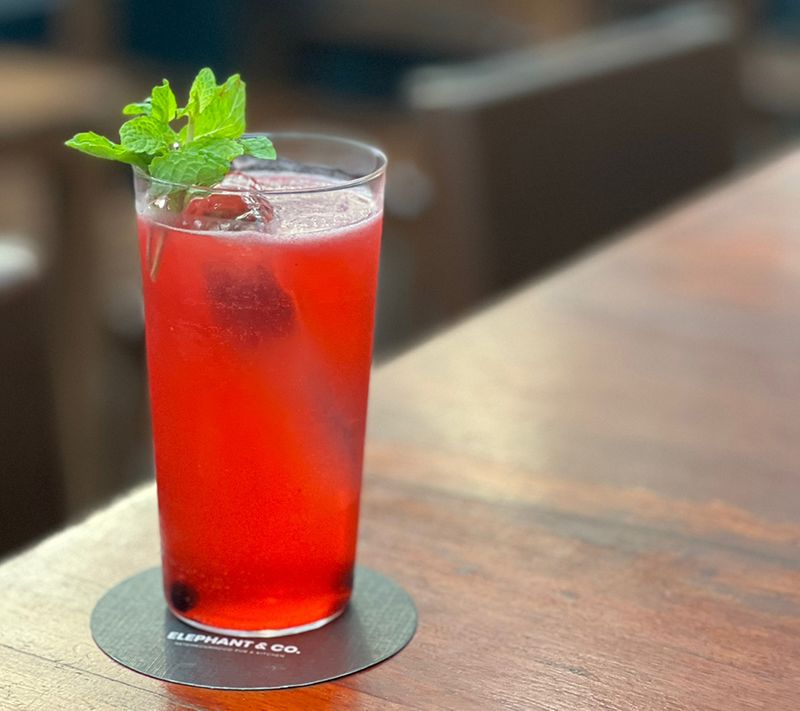 Ingredients
1. 2.4 ltr Tender Coconut Water
2. 1.5 ltr Tequila
3. 200 ml Lime Juice 
4. 100 ml Sugar Syrup
5. 500 ml Ginger Ale
6. Mint and assorted berries 
Method
Mix all ingredients, except ginger ale, well and refrigerate before serving.

Serve in a highball glass with ice topped with ginger ale.

Garnish with mint and assorted berries.
Recipe by Rahul Kamath, Beverage Head, Elephant & Co Pune
11. Gin Elderflower 
Ingredients
1. 1.5 bottle gin 
2. 300 ml homemade elderflower syrup 
3. 20-25 leaves Fresh Basil leaves 
4. 12 slices Fresh Grapefruit
5. 12 slices Fresh orange 
6. Seeds of 2 fresh pomegranates 
7. 12 slices fresh cucumber 
8. 12 slices Fresh rose petals
9. 10-12 cans tonic water
10. 10 pcs Smoked star anise 
11. Ice as required
Method: 
In a big jug mix all ingredients together, except tonic water, to keep it chilled.

When serving pour 60 ml of the mix and top with tonic water.
Recipe by Mayur Mallik, Senior Mixologist, Maai Goa
---
Photo: Shutterstock; respective brands