It's that time of the year again when our social calendars are packed with things to do. So, whether you're looking to host a party, make Christmas cocktails with friends or make use of your home bar to whip up your own eclectic libations, we've got you covered. We got India's leading mixologists from restaurants, hotels and brands to share their festive tipple recipes with us.
1. Mulled wine 
A classic Christmas beverage you can't go wrong with.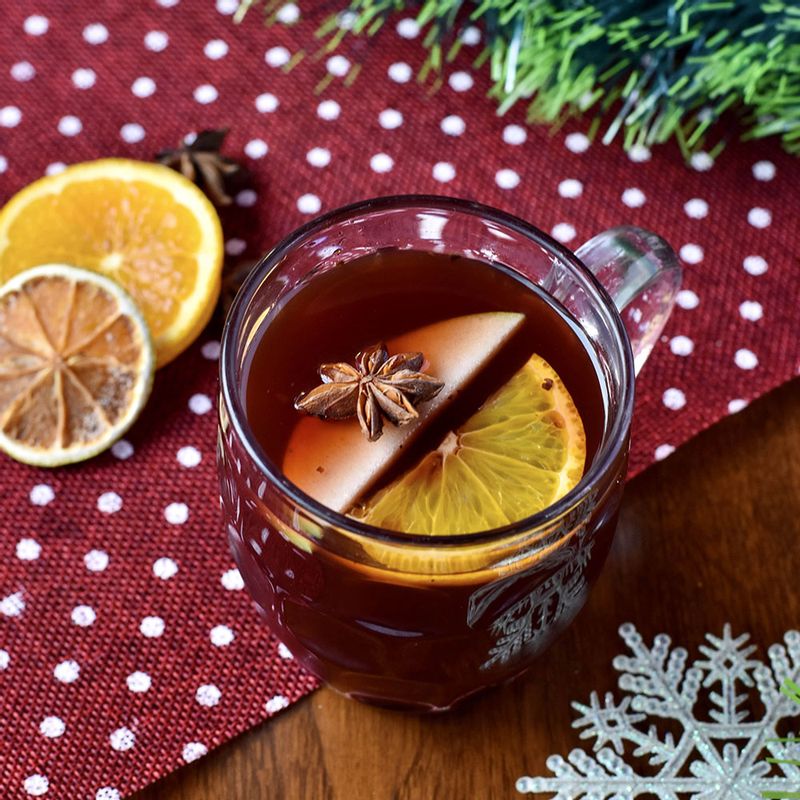 Ingredients 
1. Red wine - 1 bottle
2. Sugar - 100 gms
3. Star anise - 5 to 6 nos
4. Cinnamon stick - 2 to 3 nos
5. Cloves - 5 nos
6. Orange juice - 500 ml
7. Apple juice - 500 ml
Method
Add all the above ingredients in a saucepan and cook on a low flame for half an hour,till the desired thickness and flavour is achieved. Cool the mixture. 

To serve, mildly heat the mulled wine on low flame.

Garnish with a piece of star anise, and a slice of apple and orange. 
Recipe courtesy O Pedro, Mumbai
2. Dirty Chai Eggnog 
An Indian twist to the popular Christmas beverage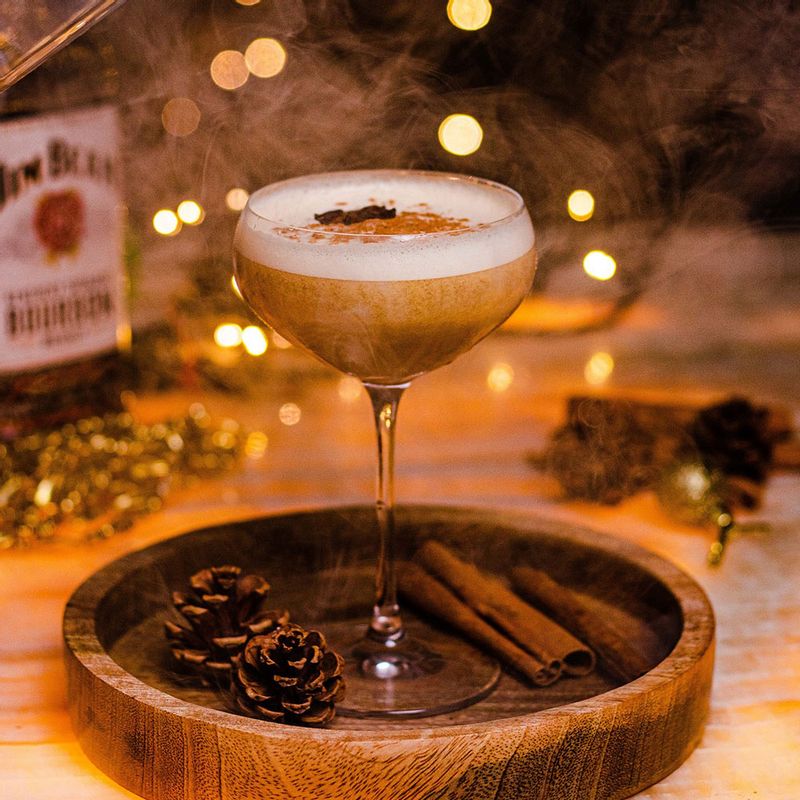 Ingredients
1. 30 ml Bourbon 
2. 30 ml Bailey's Irish Cream
3. 90 ml hot milk tea 
4. Whole spices 
5. Sweet cream foam to top up 
6. Garnish with cinnamon powder and star anise
Method  
In a heavy bottomed saucepan, prepare tea with milk. Strain and let it cool. 

In a cocktail shaker, add egg white, bourbon and Bailey's with whole spices. Shake well. 

Pour the tea in the glass followed by the ingredients from the cocktail shaker. 

Garnish with nutmeg, cinnamon powder and whole star anise
Recipe courtesy The Leela Ambience Convention Hotel, Delhi
3. Warm and cozy butterbeer 
A soul-warming beverage with butter, beer and spices
Ingredients
1. 1.5l pale lager beer
2. 14 gm dried allspice berries
3. 10 gm star anise
4. 14 gm cloves
5. 10 gm cinnamon
6. 22 gm ginger
7. 100 gm butter
8. 5 egg yolks
9. 185 gm castor sugar
Method
In a saucepan over medium heat, combine the beer, ginger and spices and bring it to a gentle boil. Then simmer for 10 mins.

Strain the beer mixture.

Beat all 5 egg yolks, adding sugar at regular intervals. Beat the mixture until thickened.

Add the egg yolk mixture to the warm spiced beer and gently heat. Ensre the eggs don't curdle.

Gradually add the blocks of butter and allow them to melt. Remove from heat.

Add whisky/cognac to the glass before serving.

Garnish with grated nutmeg.
Recipe courtesy Souffle S'il Vous Plaît
4. O' Coquito
Translating to 'little coconut', this traditional Christmas drink originated in Puerto Rico, and is somewhat similar to eggnog.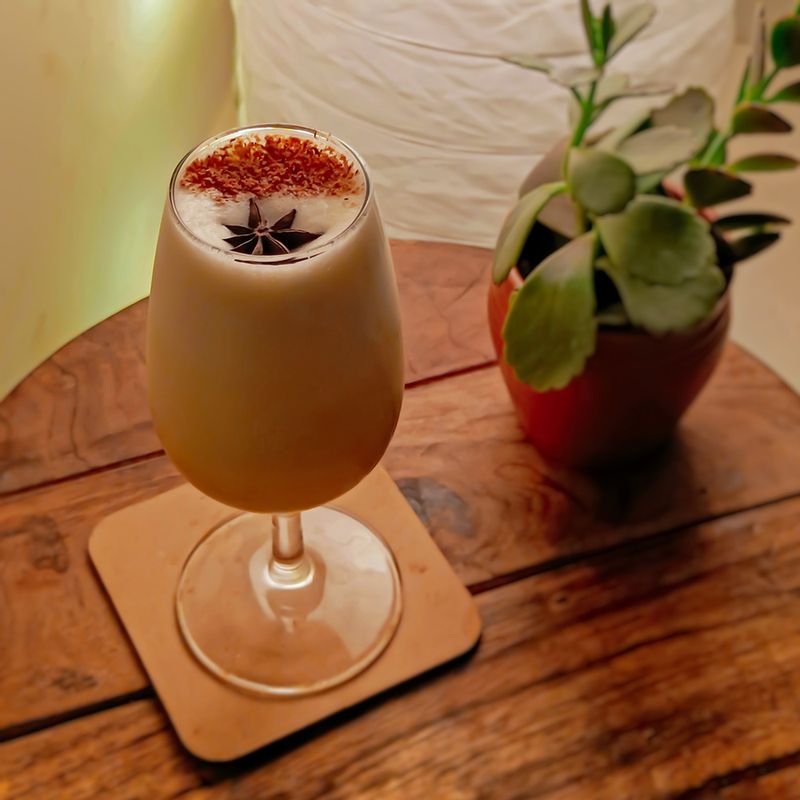 Ingredients
1. 45 ml Maka Zai Gold Rum
2. 15 ml Triple Sec
3. 10 ml Orgeat (almond and flower-based syrup)
4. 20 ml Coconut cream
5. Nutmeg 
6. Cinnamon
7. 1 Whole egg
8. Star anise, for garnish
Method
In a shaker, pour all the ingredients and give it a nice shake without the ice. The egg as well as the other ingredients will emulsify and mix well. 

Once this is done, add one big cube of ice and give it another shake. 

Pour in a nice stem glass and garnish it with grated nutmeg and grated cinnamon on top.
Recipe courtesy Maka Zai
5. She's a star
A perfect celebratory cocktail.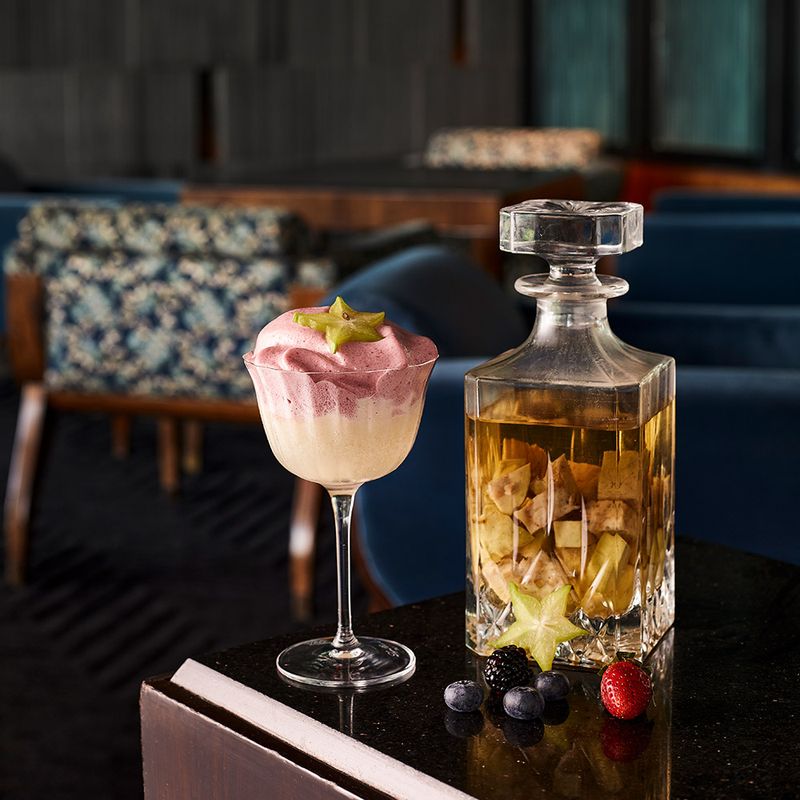 Ingredients
1. 50 ml baked guava-infused Patron Silver
2. 20 ml homemade artisanal white chocolate liqueur
3. ½ Starfruit
4. 8 green grapes
5. Mixed berry and orange foam
Method
Muddle the starfruit and grapes. 

Add 50 ml of the baked guava-infused Patron Silver, 20 ml of Homemade Artisanal White Chocolate Liqueur, ice and shake. 

Double strain into a retro fizz coupe and top with mixed berry orange foam. 

Garnish with a sliced starfruit and serve.
Recipe courtesy Joel Scholtens Lindsay, mixologist, The Blue Bar, Taj Palace, New Delhi
6. Marzipan Old Fashioned 
A sweet twist to the classic old-fashioned.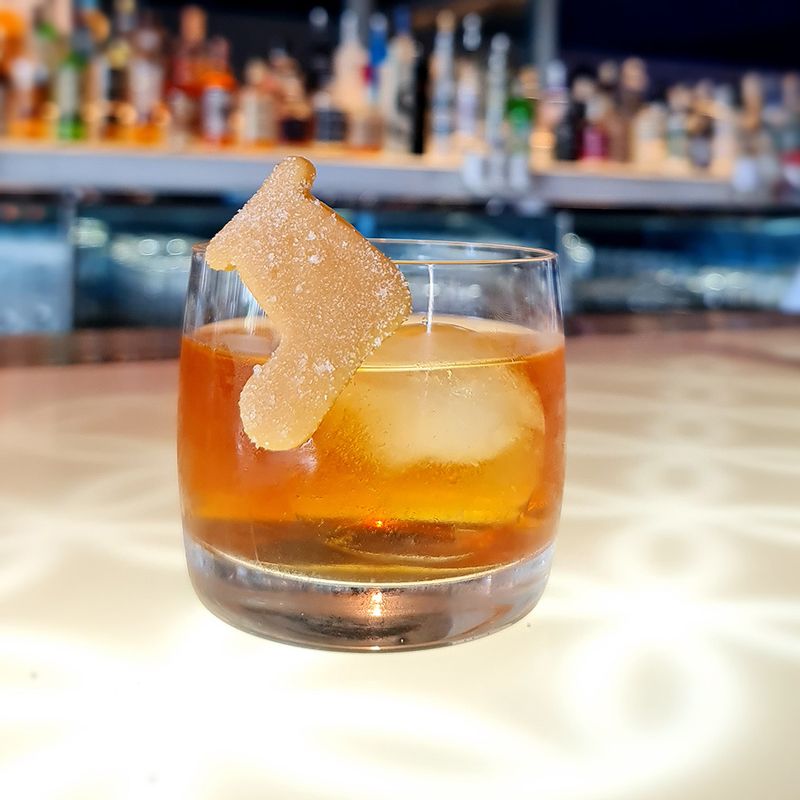 Ingredients
1. 45 ml Reposado tequila
2. 15 ml amaretto
3. Dash of walnut bitters
4.  5 ml maple syrup
5. Marzipan, for garnish
Method
Add cubed ice into the above suggested glass which is most preferred for this drink.

Add the ingredients in the above given quantity.

Stir and it's ready to serve
Recipe courtesy Kevin Rodrigues, Bar Manager, Yauatcha and Hakkasan Mumbai
7. Old Fashioned with a salted caramel twist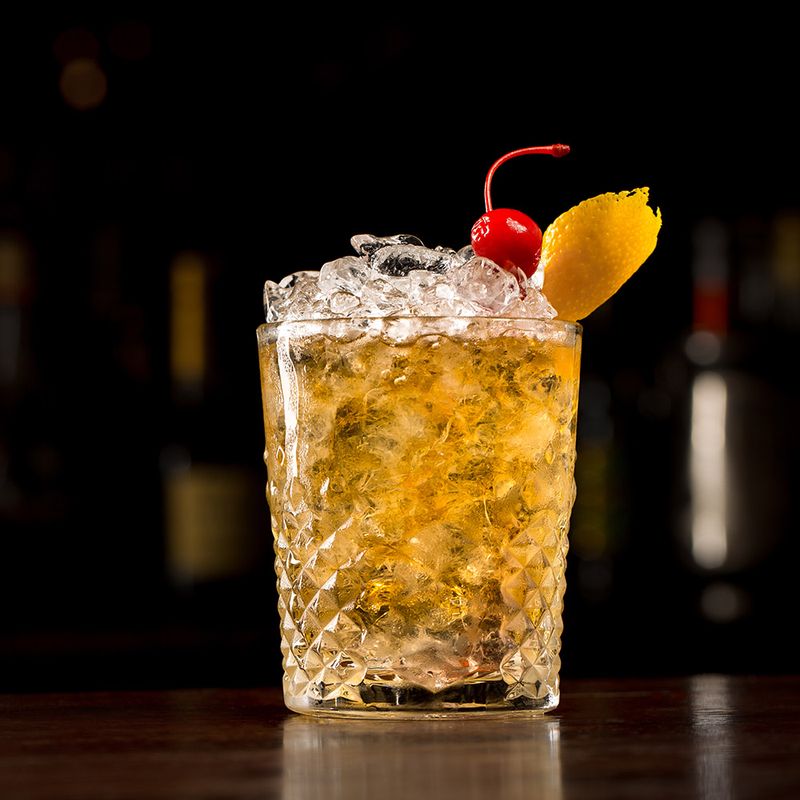 Ingredients 
1. 60ml Amrut Amalgam
2. 10ml Monin salted caramel syrup
3. 2 dashes Angostura bitters
Method
Simply add all ingredients to a glass, add cubed ice and stir for around 20 seconds. 

Finally, twist the orange peel over the top of the drink as garnish
Recipe courtesy Amrut Distilleries
8. Miso Sour 
Asian-inspired riff on the whisky sour.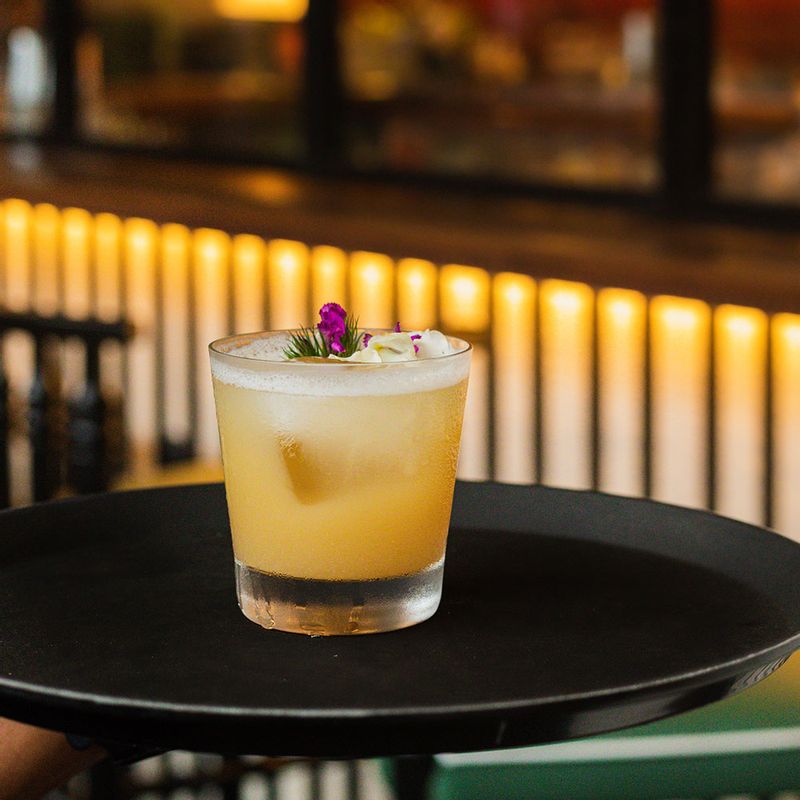 Ingredients
1. 45 ml Whiskey 
2. 7 ml Miso caramel 
3. 12 ml Yuzu jam 
4. 10 ml Shiso leaf infusion 
5. 15 ml egg white 
6. 15 ml lime juice 
7. Block of ice
8. Edible flower for garnish
Method
Add lime juice, yuzu jam, miso caramel, shiso leaf infusion, whiskey and egg white to the shaker with ice.

Shake all the ingredients for 3 seconds.

Remove the ice and dry shake again.

Pour the drink in a rock glass, with a block of ice.

Garnish with an edible flower.
Recipe courtesy Foo Mumbai
9. Santa Singh 
A hearty Christmas tipple.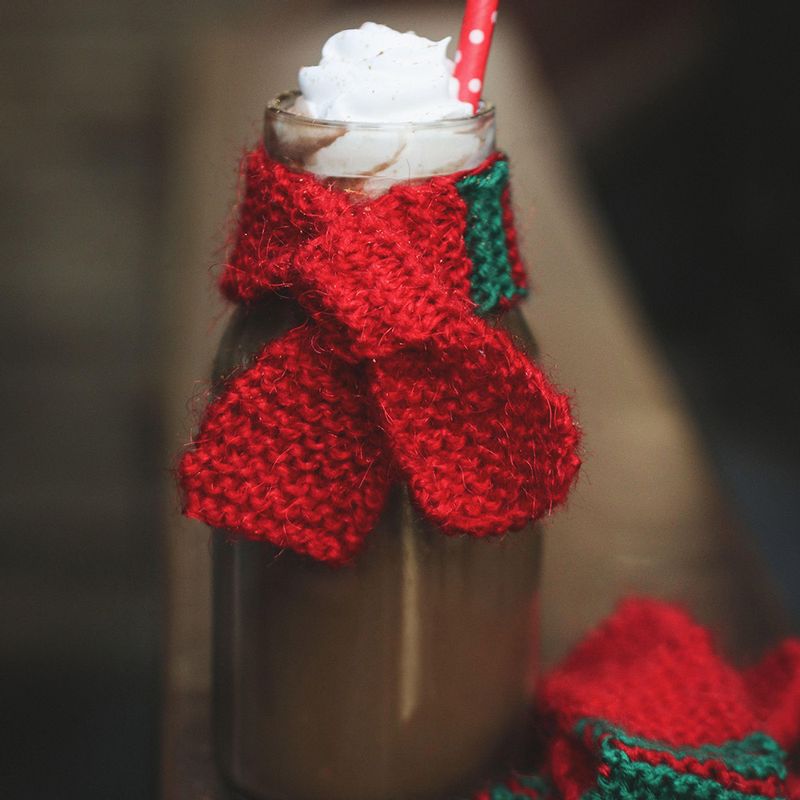 Ingredients  
1. 60 ml Vodka 
2. 180 ml Milk 
3. 50 ml Cream
4. 60 ml Whipped Cream
5. 2 bar spoons Old Monk Ganache
6. A few drops of vanilla essence
Method 
Blend all the ingredients together except for the whipped cream.

Pour liquid into a decanter.

Top with whipped cream.

Tie a little scarf around the neck of the bottle and serve.
Recipe courtesy Monkey Bar
10. Sette Mara Berrycano
An aromatic and flavorful concoction of tequila, mixed berries and Turkish coffee.
Ingredients 
1. 15 ml Maraschino liqueur 
2. 15 ml Turkish coffee
3. 45 ml El Jimador Blanco 
4. 10 ml Blueberry syrup
Method
Add all ingredients into a shaker. 

Give it a dry shake, add ice and shake again. 

Pour into a martini glass and garnish with gold-dusted coffee beans and cocoa powder. 
Recipe courtesy Kailash Kamble, bar operations manager, The St. Regis Mumbai
11. Third Eye Gibson
A perfect winter gin cocktail.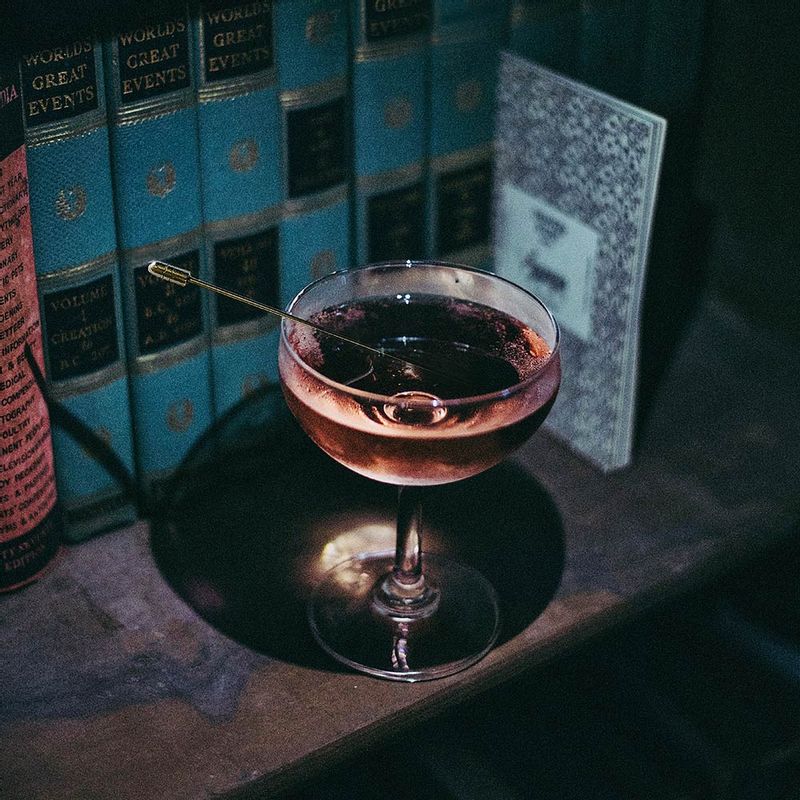 Ingredients
1. 60 ml Stranger &Sons
2. 10 ml Pickled grape brine
3. 10 ml Dry vermouth
4. 1 Pickled grape
Method
Measure and pour your ingredients in a mixing glass filled with ice.

Stir briskly until amply chilled and diluted.

Strain into a chilled coupe glass and garnish with a pickled grape.

Serve immediately.
Recipe courtesy Feruzan Billimoria, Stranger & Sons
12. Winter Wine Warmth
A must-try winter riff on the classic sangria.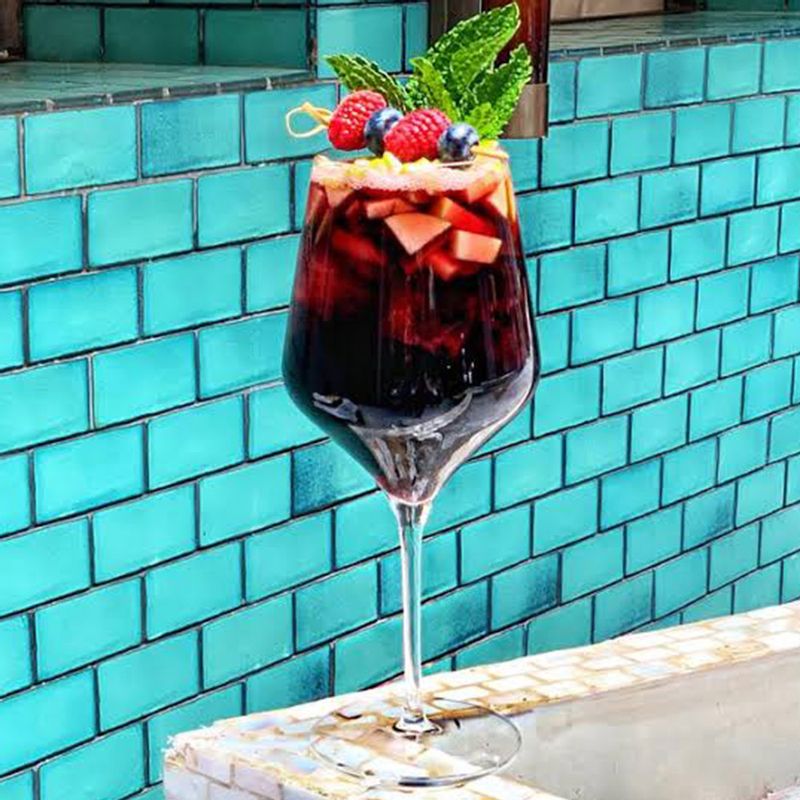 Ingredients
1. 750 ml Red wine 
2. 100 ml Brandy or dark rum
3. 120 ml Orange juice 
4. 100 ml Spiced syrup 
5. 1 red apple (diced and cored)
6. 1 ripe pear (diced and cored)
7. Half-cut orange (sliced )
8. 1/3 cup water
9. 1/3 cup sugar
10. 2 Cinnamon sticks
11. 5 Whole black peppercorn 
12. 5 Whole cloves 
13. 2 Whole star anise
Method
For the spiced syrup: in a small saucepan, mix the sugar, water and whole spices. Bring the mixture to a simmer over medium heat. Reduce the heat to low and simmer for 15 minutes. 

Let the syrup steep and cool to room temperature, one hour minimum.

Strain the syrup into a small bowl, reserving the cinnamon stick (the other spices can be discarded).

Pour the wine into a large pitcher, Add all the other ingredients and cinnamon sticks. Cover the pitcher and refrigerate the sangria for a minimum of 4 hours or overnight.

Remove the pitcher from the refrigerator 1-2 hours before serving to let the sangria come to room temperature.

Garnish with additional fruit slices, if desired.
Recipe courtesy The Cocktail Story
13. Celebrations Special
Ingredients 
1. 45 ml Amaro
2. 15 ml Gin
3. 15 ml Citrus
4. 15 ml Sugar syrup
5. Sparkling wine to top up
Method 
Add the ingredients in the order mentioned above. Shake everything together and garnish with a slice of lemon. Serve. 
Recipe courtesy Dhruv Sachdeva, Bar Supervisor at Perch Wine and Coffee Bar, Mumbai
14. Belvedere Mango Passion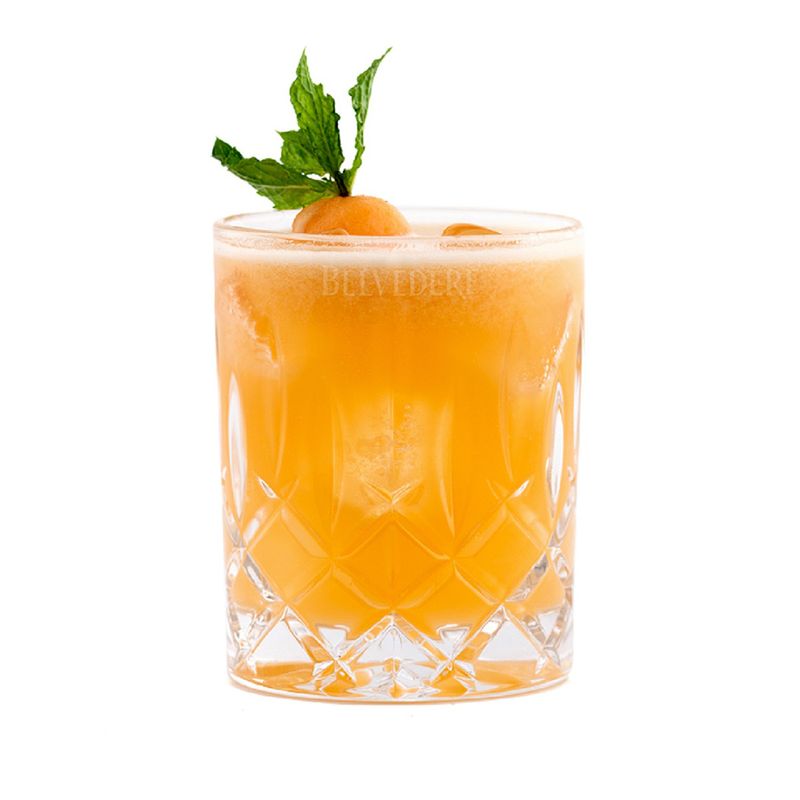 Ingredients
1. 40 ml Belvedere Vodka
2. 15 ml Honey
3. 20 ml Fresh lemon juice
4. 60 ml Fresh mango juice 
5. 90 ml Soda water 
6. Mango ball and mint sprig
Method 
Shake all the ingredients and strain into a rocks glass. Garnish with a melon ball and mint sprig.
Recipe courtesy Moët Hennessy India
15. The Balsa Belle
Sparkling cocktail for that year-end celebration.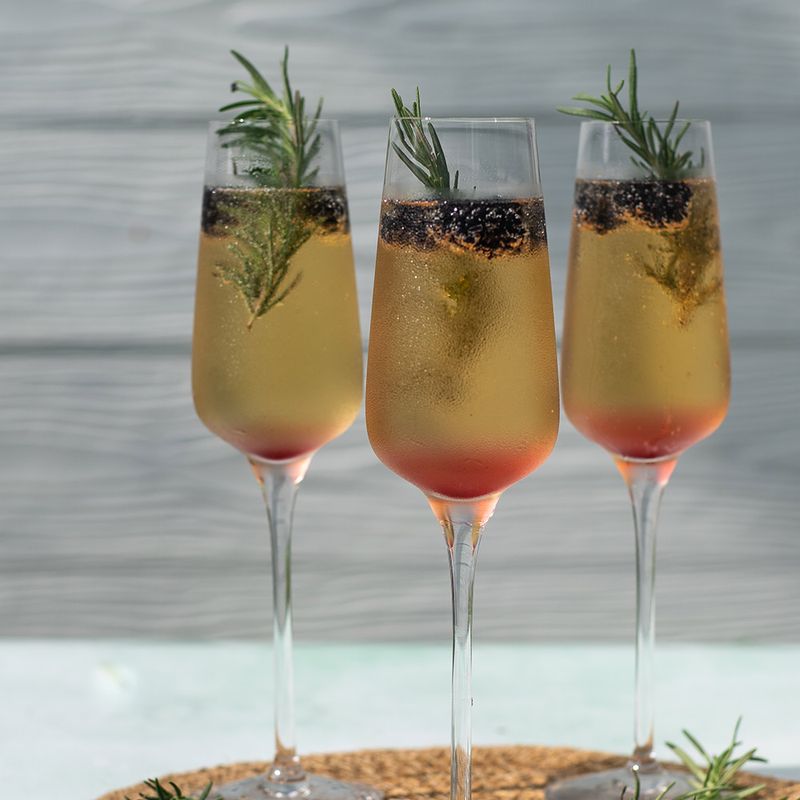 Ingredients
1. 30 ml Blackberry syrup
2. 15 ml Gin
3. 120 ml Chandon champagne
4. Blackberries for garnish
5. Sprig of rosemary
For Blackberry syrup: 
65 gm Blackberries

250 ml Water

125 gm Sugar
Method: 
Prepare the champagne glass by adding the gin and blackberry syrup.

Fill the rest of the glass with champagne and top it up with two blackberries.

 Garnish with a sprig of thyme
Method for blackberry syrup:
In a small saucepan, bring blackberries, water, rosemary and sugar to a boil.

Reduce the heat and simmer for five minutes until the syrup has turned to a bright pink/reddish colour.

Remove from heat, drain the berries and allow to cool.

This can be done well in advance as it stays refrigerated for a week.
Recipe courtesy Sameer Uttamsingh, brand consultant, Balsa, Mumbai
16. Santa's Dream Cloud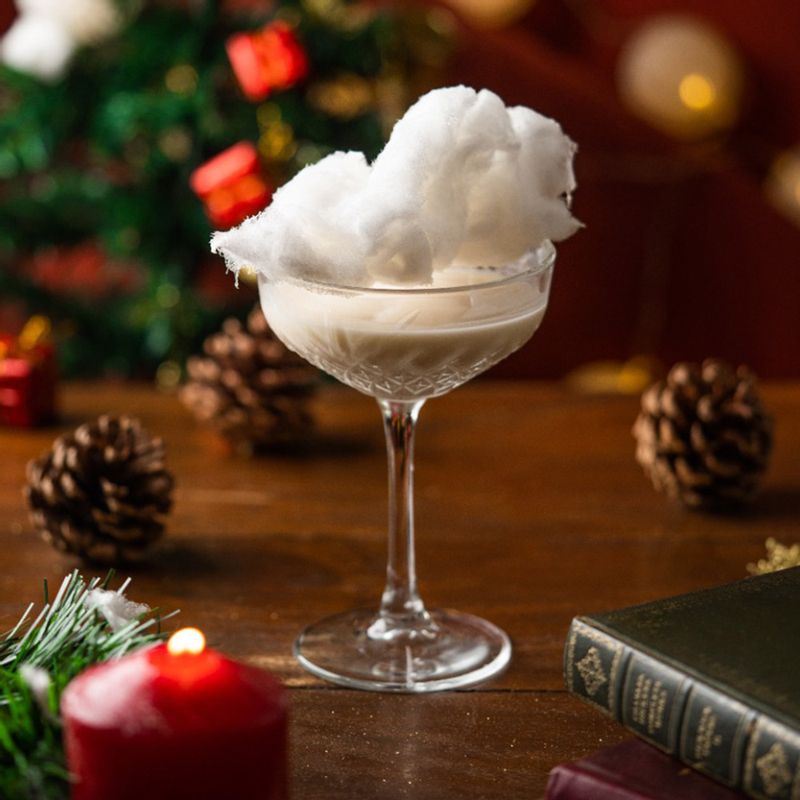 Ingredients
1. 60 ml Jim Beam bourbon 
2. 10 ml Maple syrup 
3. 30 ml Fresh cream
4. Edible white cloud or cotton candy
Method
In a shaker add Jim-beam bourbon whiskey, maple syrup, fresh cream and combine well. 

Take a coupe glass and add the ready mixture. Garnish with cotton candy on top of that.
Recipe courtesy by Latesh Kotian, Silly
17. Krakaccino 
A decadent blend of coffee, rum and cream.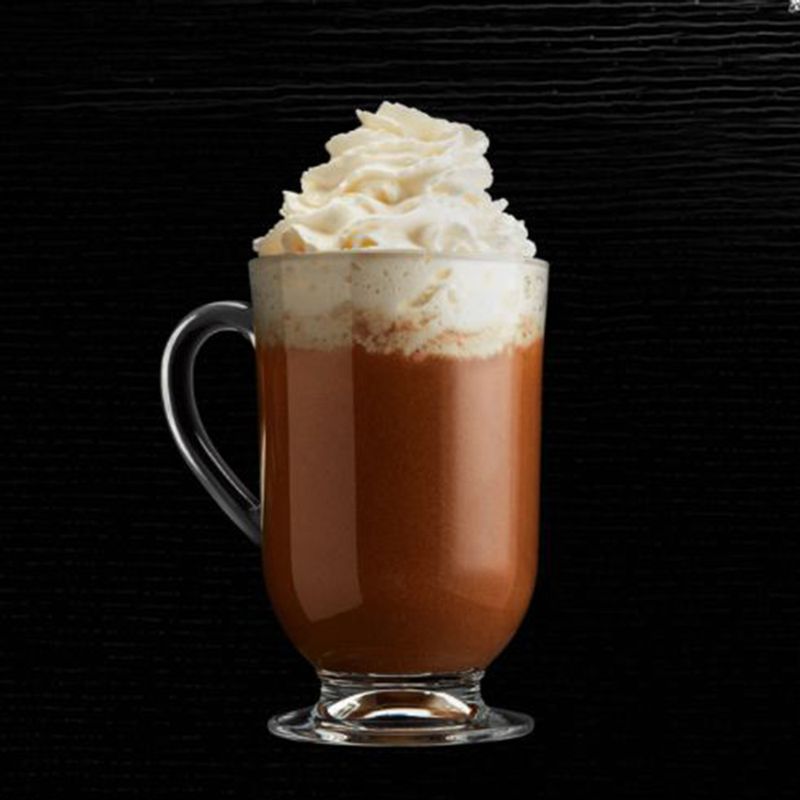 Ingredients
1. 45 ml The Kraken rum
2. 22.5 ml Irish crème liqueur – 22.5 ml
3. 30 ml Hot coffee 
4. Whipped cream
Method
Fill the coffee mug with hot water and let it sit for two minutes.Discard the water.

Add the rum and Irish crème liqueur to the mug, and fill with the coffee.

Top with an inch of unsweetened, lightly whipped cream.
Recipe courtesy Dushyant Tanwar, Monika Enterprises
18. Dream Mood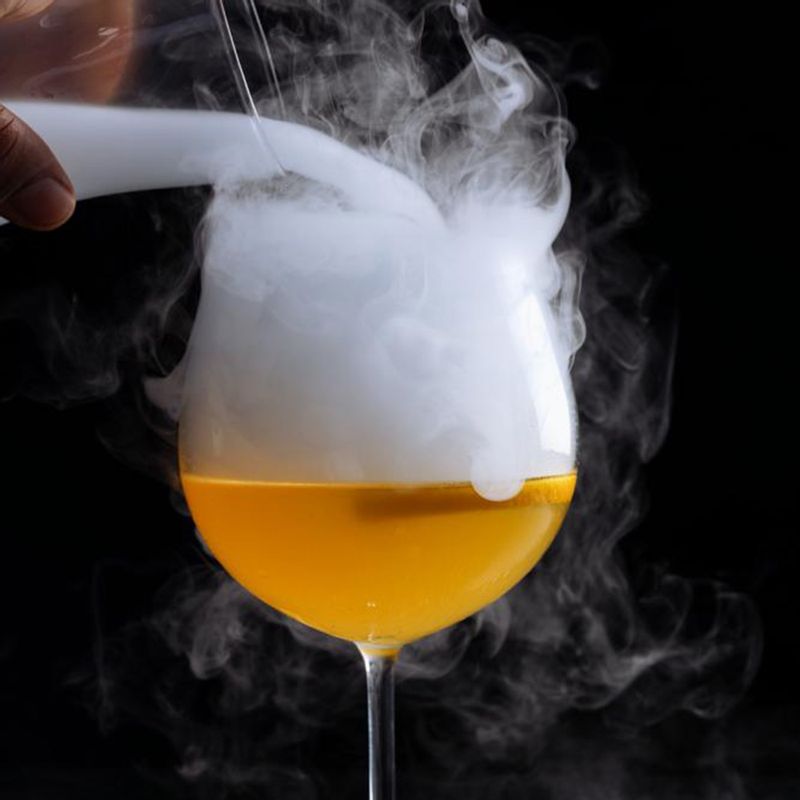 Ingredients
1. 45 ml Vodka 
2. 30 ml White wine 
3. 1 pc Lemongrass 
4. 3 Green cardamom 
5. 60 ml Orange juice
6. 30 ml Sweet n sour
7. 3 pieces Orange zest for smoke 
8. Dry ice for smoke
Method
Muddle the lemongrass and cardamom and add the rest of the ingredients in a cocktail shaker and shake well. Serve immediately with dry ice for effect. 
Recipe courtesy Dharmendra Singh, mixologist, B Cuisines and Cocktails, Mumbai
19. Gin Toddy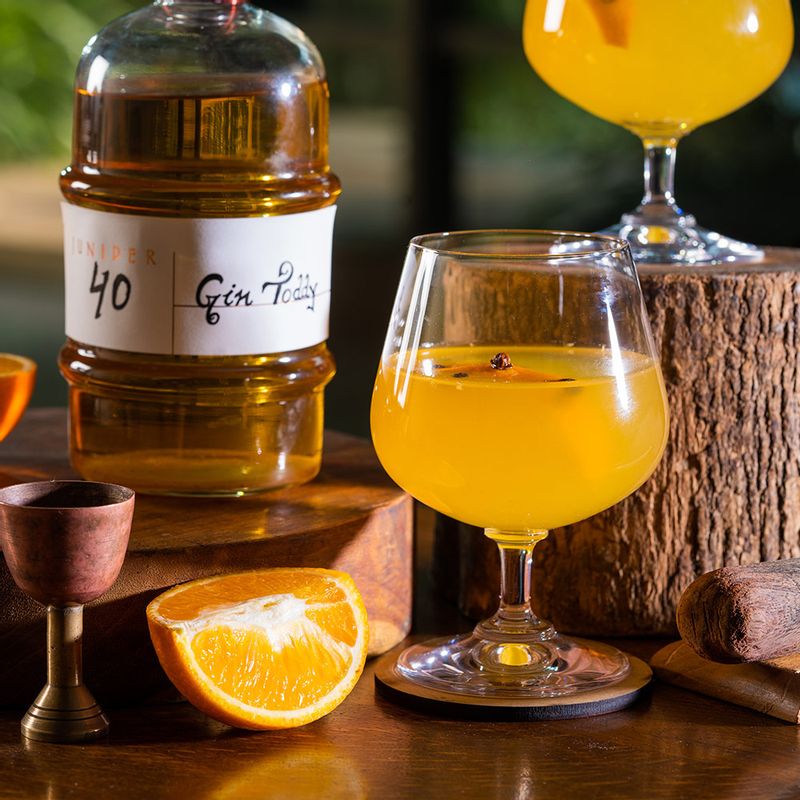 Ingredients
1. 60 ml Gin-toddy infusion (with clove, cinnamon, cardamom, pepper)
2. 15 ml Artisanal honey 
3. 100 ml Water - 100ml 
4. Orange wedge for garnish
Method
Take brandy balloon glass. 

Add 60 ml gin toddy infusion. 

Add 15ml Artisan honey. 

Add 100ml of warm water.

Garnish with orange wedge studded with clove
Recipe courtesy Juniper Bar, Andaz Delhi Aerocity
20. Hot Toddy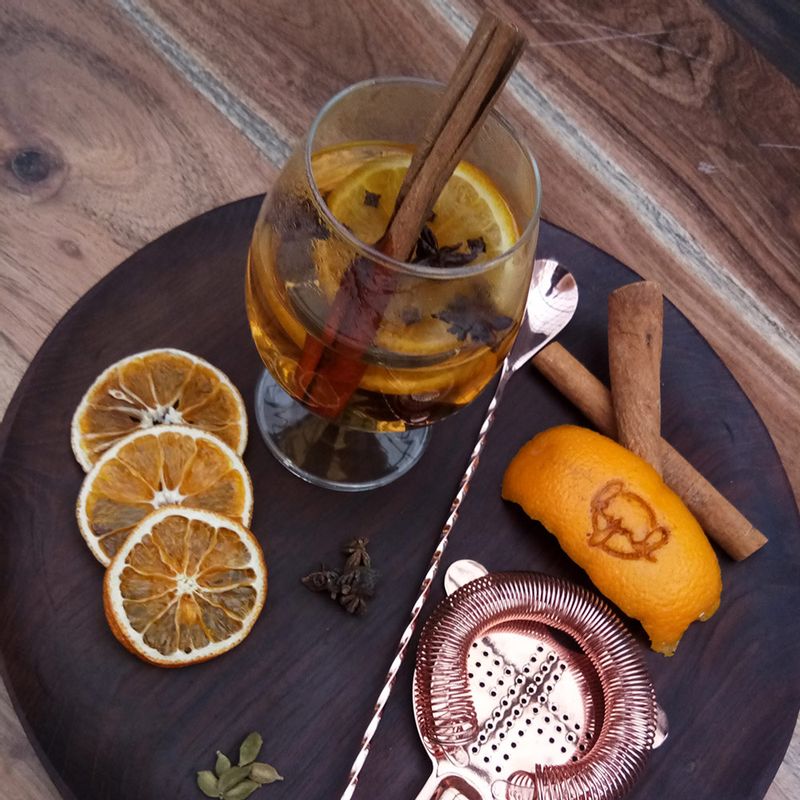 Ingredients
1. Juice of 1 fresh lemon
2. 1-2 Cinnamon sticks 
3. 1-2 Star anise pods 
4. ½ teaspoon ground cloves
5. ¼ teaspoon ground nutmeg / cardamom
6. 1 to 3 tablespoons brown sugar, honey, or maple syrup
7. 60 ml (2 shots) dark rum, or bourbon whiskey
8. White sugar and ground cinnamon (optional)
9. Sun-dried orange wedges and apple slices, for garnish
Method
Boil some water, fill your mug and let it rest while you slice an orange wedge and pierce the flesh with a few cloves to make the garnish.

Pour the water out of the mug.

Add the honey, cloves, nutmeg/cardamom, cinnamon powder, whiskey, and lemon juice to the hot mug and stir with a bar spoon to combine.

Top with boiling water and stir again until the honey mixture is completely dissolved.

Drop in the orange wedge, cinnamon sticks, cloves and serve immediately.
Recipe courtesy Kynd Cafe and Bar, Pune.
 
---
Photo: The Blue Bar, Taj Palace, New Delhi; respective restaurants