Vegan and good-for-the-planet may have been the buzzwords that restaurants have been adhering to for a while now, but at Edible Archives, Goa, Chef Anumitra Ghosh Dastidar is blissfully oblivious of these, as she has never blindly followed trends.
Her reasons for launching a new plant-based cocktail menu are entirely different. No quest for mindless innovation ever drives her to create anything new. 
New cocktails menu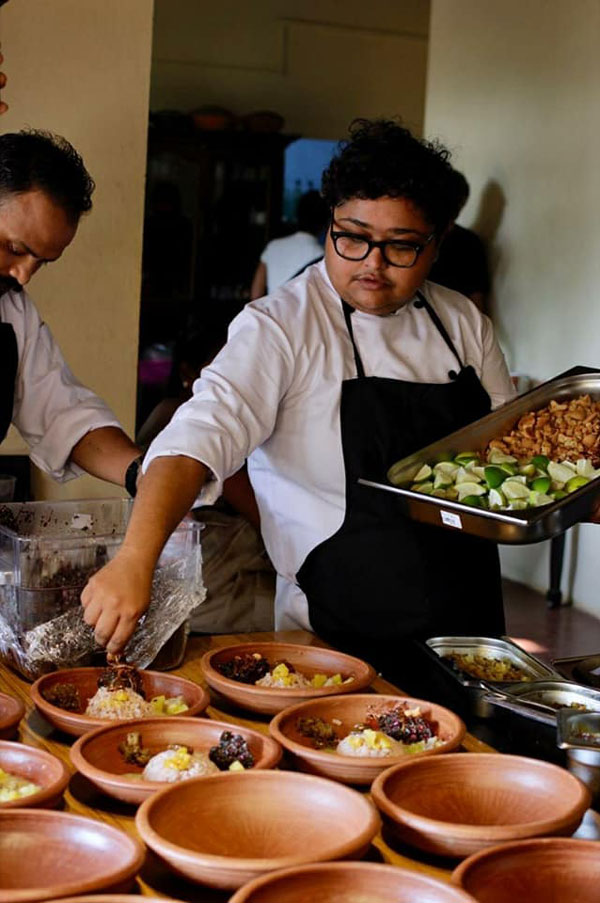 Explains Chef Ghosh Dastidar, "During the pandemic, we had time to dive deep within and see what we can create. We had access to some great local produce, which I played around within our usual inimitable style, in keeping with the Edible Archives philosophy. Our proximity to the Mapusa market, makes it easier for us to be more aware of seasonal fare, available locally. Some fun experiments with a few ingredients resulted in interesting creations and after a lot of trials, alterations, these cocktails have made their way into this new menu, which is ready to be launched in September."
New offerings are a norm every six to eight months at Edible Archives. "So, post the second wave when restaurants are slowly limping back to normalcy, some excitement, by way of this new menu, made perfect sense. I was certain I wanted to steer clear from sweet and artificial syrups and have thus replaced readymade syrups with our own, made in-house with various ingredients, mostly locally sourced or homegrown, as far as possible. I am sure our patrons will enjoy these drinks," she explains.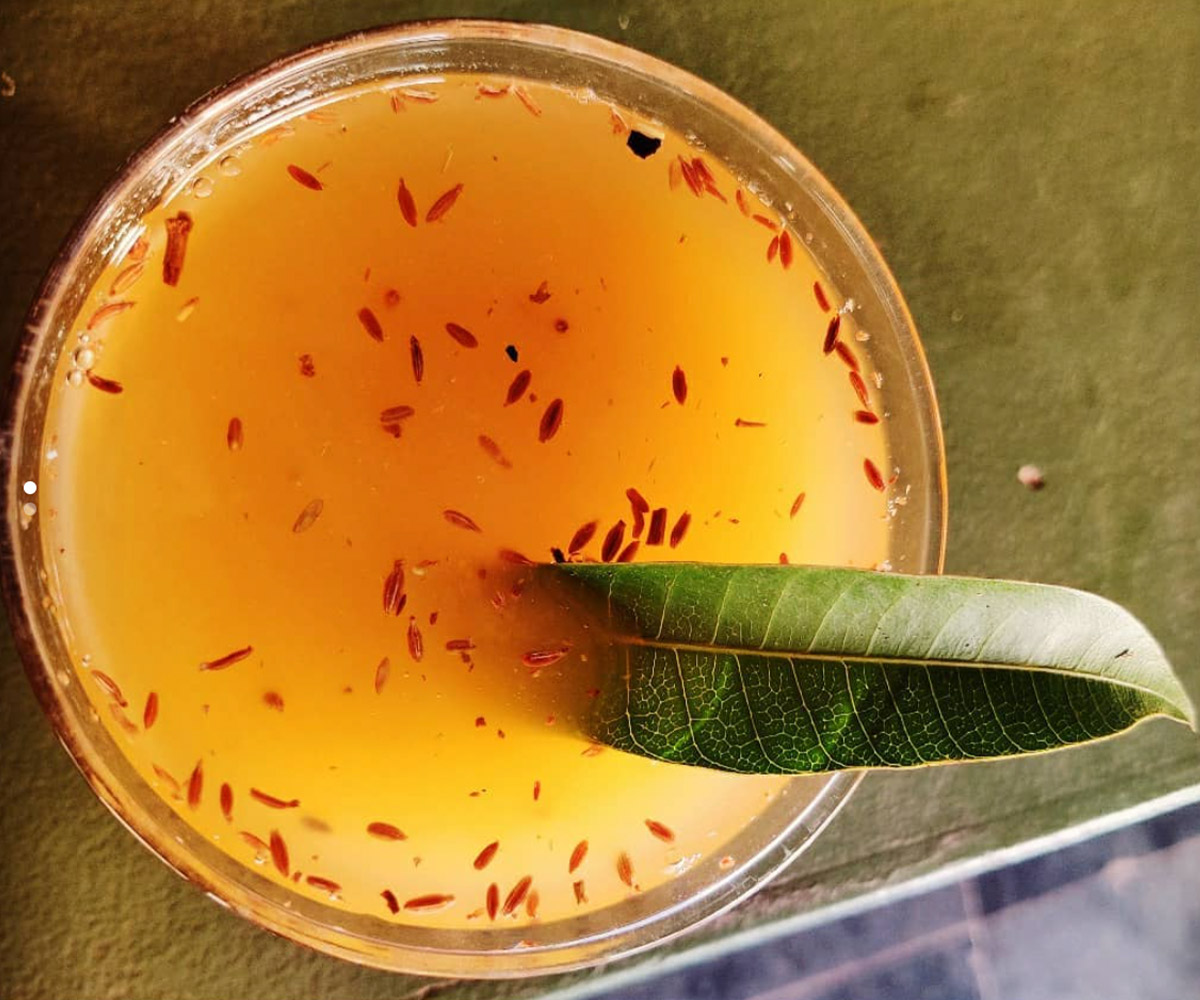 Heritage ingredients and an agnostic approach, reign supreme as always, in this menu too. "The cocktail menu is an extension of our food menu in a sense," she avers. The same playfulness with ingredients, as in their food menu, is evident here. Bimli Urrak, Mango Ginger, Osmanthus Vodka, Teffal Vodka, Pineapple Tepache, Kokum feni, are the new offerings, priced between Rs 320-550, which diners can look forward to.
Focus on ingredients
The presentation of these cocktails has been kept simple—no foams and fancy stuff to divert attention from the hero ingredients, opines Chef Ghosh Dastidar. She further adds, "The idea is to evoke memories of familiar flavours, with the first sip, although the ingredients have been used innovatively in a cocktail." 
Ingredients, always catch her fancy and 'speak to her'. Not surprising, therefore, that she has unleashed her creativity with many local ingredients, this time, in a cocktail menu. Mango ginger, a type of ginger, for instance, is not available in the market, but Edible Archives grows it. She explains, "Since we get all the mango ginger harvest together, it is a large quantity. We then preserve it in the form of a cordial for later use in cocktails, like in our new Mango GINger."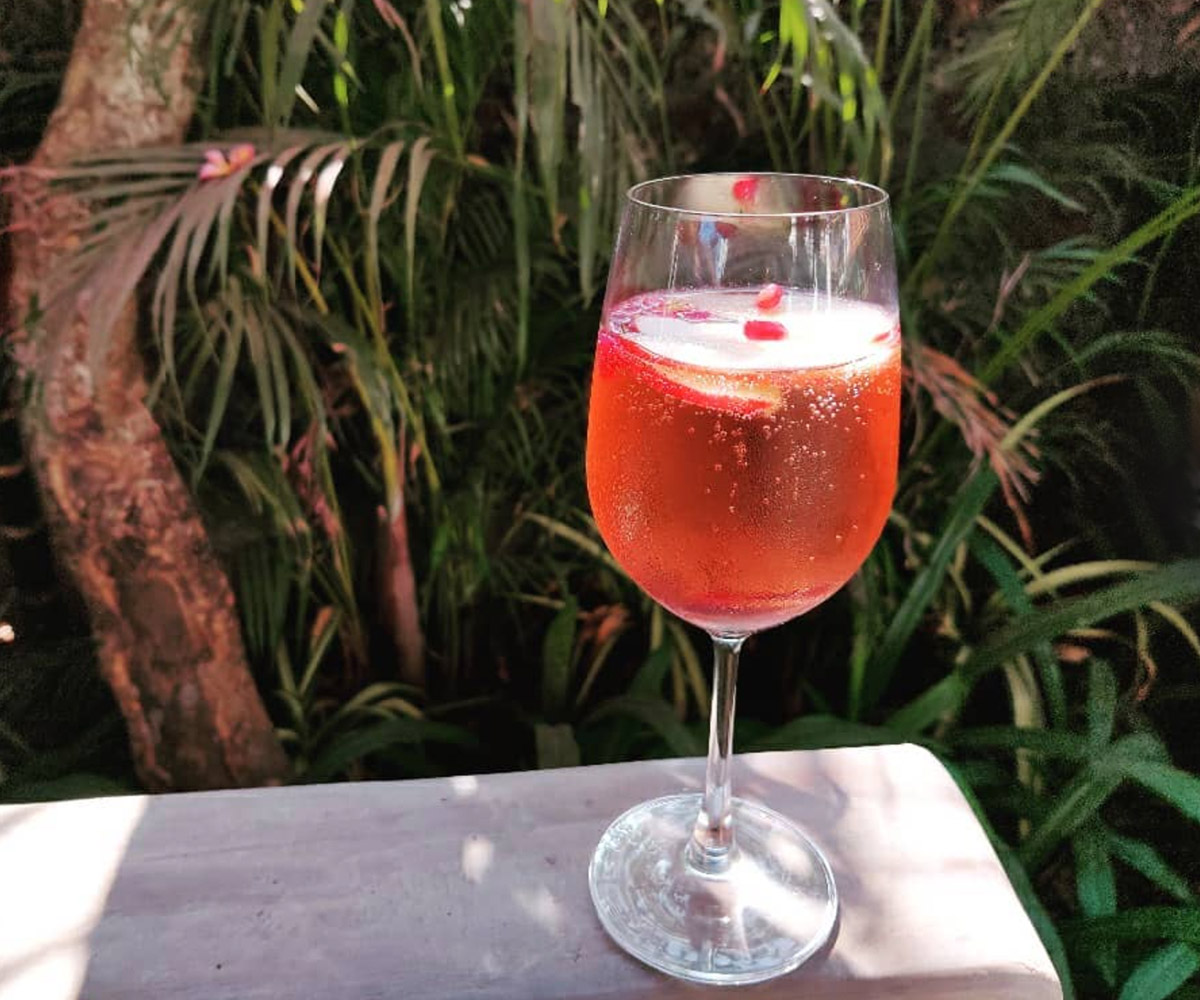 "Sourcing ingredients directly from farmers across the country and working closely with them has always been my philosophy" she continues. Edible Archives sources kokum from some communities in North Karnataka forests, with abundant kokum trees. To preserve the kokum, they make the base with fresh kokum in the villages themselves and then bring it to Goa. "We use this syrup in Kokum feni, a cocktail that uses a sweetened syrup of the indigenous kokum skin and is leavened with iconic cashew feni for a potent hit," Chef Ghosh Dastidar elaborates.
The sour, tangy, and even sweetish,  the Goan bimbli also appeals to Chef Ghosh Dastidar's palate. Using this versatile fruit, which grows all over the State, she has created a Bimbli Urrak cocktail. The varied flavours of this fruit along with its pronounced tartness and astringency, have been used astutely along with Goa's very own Urrak (a distilled cashew fruit drink).
A Teppal or tirphal (a type of Sichuan pepper), an existing cocktail on the Edible Archives menu, has been developed further. "It is a teppal vodka cocktail, where we have used flavours extracted from triphal."
Innovation permeates the entire menu and yet, is not forced or trite. Pineapple Tepache, a naturally fermented drink is made from pineapple skins (following Edible Archives' main principles of low waste and sustainability). A beer-based cocktail, this is spiced up with Goan teppal in season and star anise and cinnamon during monsoon. It is served with a spicy teppal salt rim.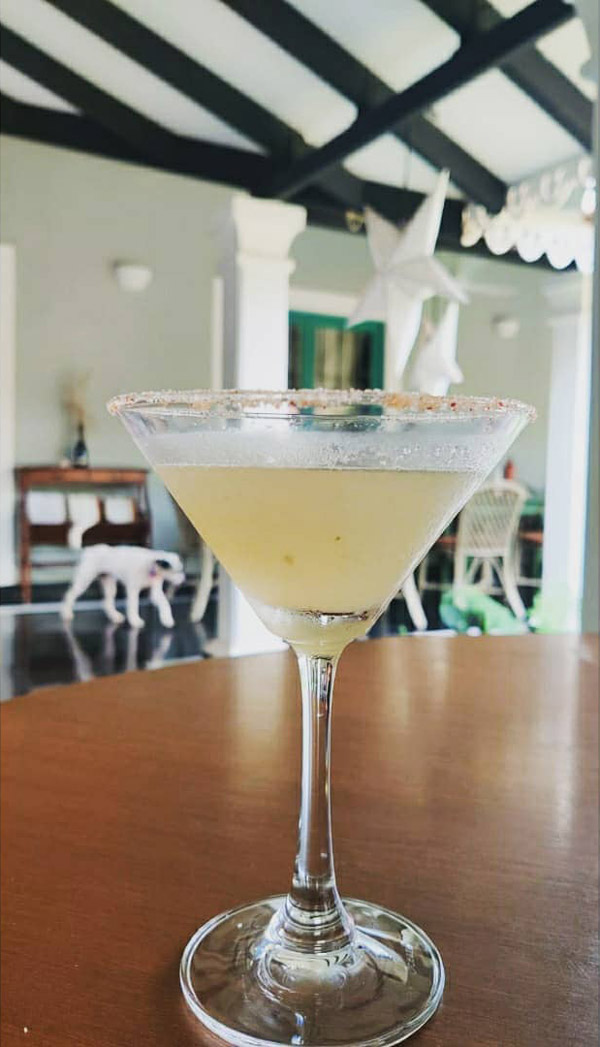 The new plant-based cocktails at Edible Archives may have a seemingly narrow focus but is not limiting. The offerings are complex, well-balanced and highlight the key ingredients, offering a melange of local flavours.
Photo: Edible Archive, Mini Ribeiro