It was the first time when I not only got to sample a sadya but also laid out and lived my ultimate 'art of plating' moment. And it was anything but ordinary. Thanks to NairOnFire who offered us a boxed sadya—UnSadya, a unique and unconventional spread of 25 veg and non-veg dishes that came packed with banana leaves and a guide on how to align the dishes strategically on the banana leaf.
Devouring a sadya is quite a process. Right from placing the banana leaf with its narrow end to the left to the pickles being accurately placed on the broader end of the leaf, navigating the meal is an art in itself.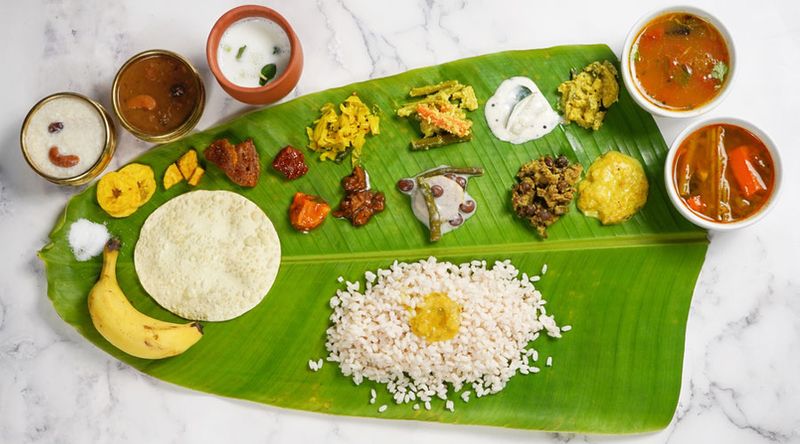 And once the platter was ready, it was hard to resist and had us all salivating. Thankfully there's no one set rule to relish a sadya;for enjoying the true spirit of the feast, you mix everything and eat in a way that acquaints and preps your palate to the heavenly mix of sweet, tangy, astringent, sour and salty flavours. Now let's delve deeper into the dishes, shall we?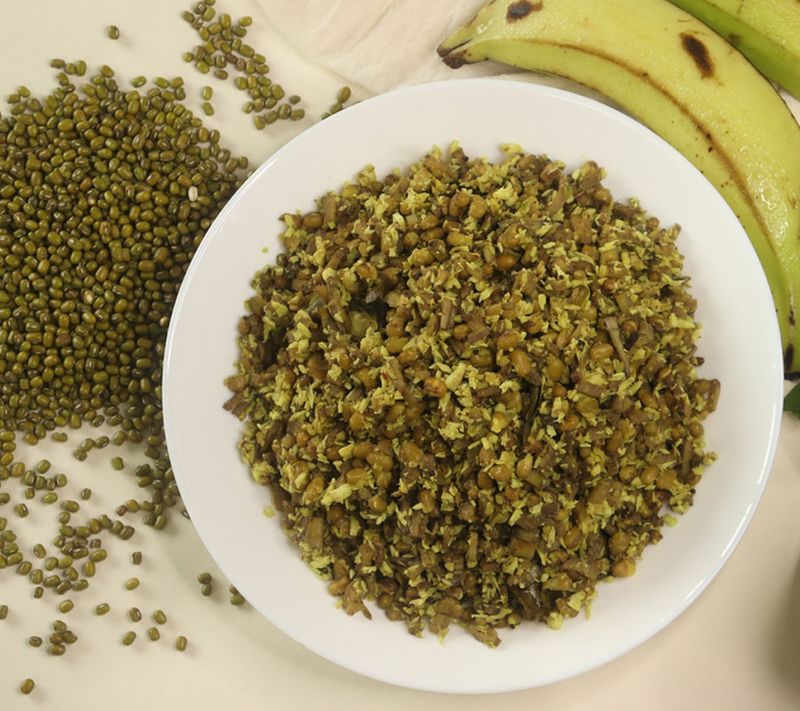 Keeping up with traditional vegetarian dishes, our sadya included the regulars such as papadum, kerala matta rice, mango curry, kerala sambar, beans thoran, pulisseri, Kochi avial, smoked coconut chutney, banana, naranga pickle, moru mulaku, kurmura, inji curry, and puli chammanthi. We couldn't stop going back to the thoran—a classic vegetable dish made with beans and shredded coconut which transported us straight to the kitchens of Kerala.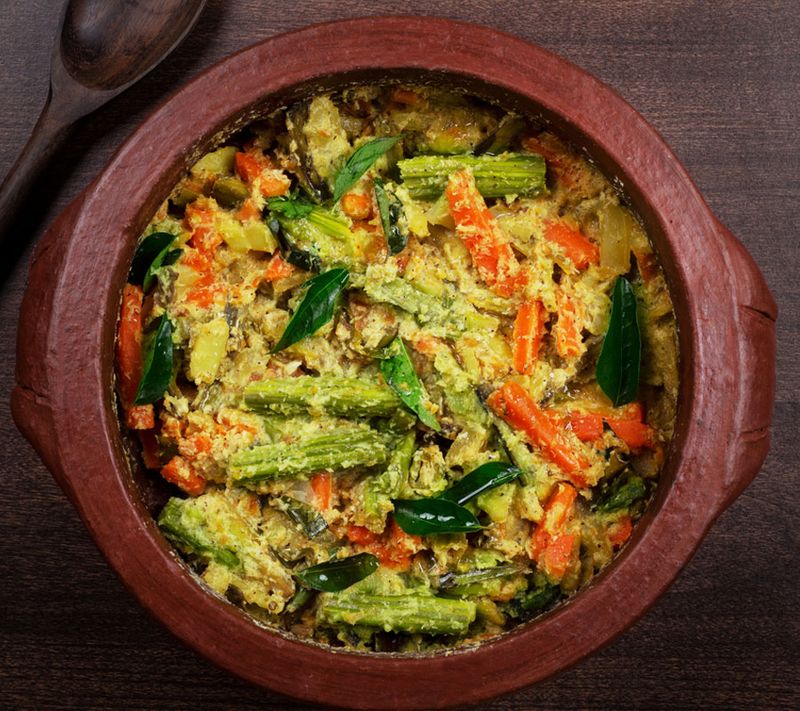 The delightful Kochi avial—made with drumstick, carrot, grated coconut, and yogurt—is high protein, vegan, and gluten free, just what one needs to feel nourished and satisfied. It's perhaps one of Kerala's best contributions to the vegetarian culinary world. The mango curry tasted decent, and so did the pulisseri—a traditional Kerala dish made using yogurt and grated coconut.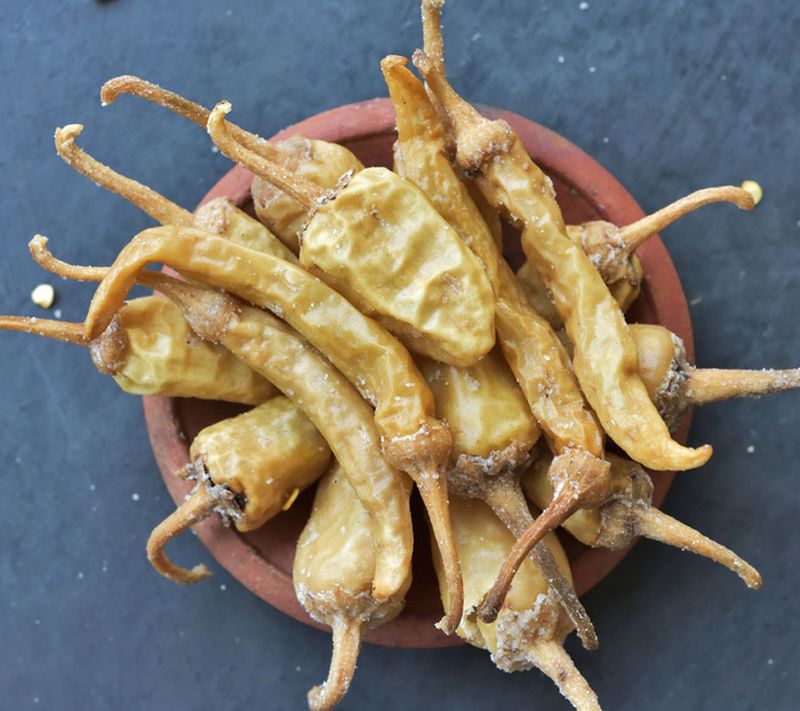 Then there was the crunchy, spicy, and tangy curd-fried chilly traditionally known as moru mulaku that served as the perfect side dish to the mighty spread. Special mention to the inji curry, because no sadya is complete without the traditional Kerala-style chutney which is made using farm-fresh ginger, green chillies, curry leaves, organic tamarind, and Marayoor jaggery. Served right in the beginning, it plays a key role in a sadya meal.
Indulge in the delightful non-veg sadya
Providing the option of chicken and seafood sadya, apart from the traditional vegetarian feast. the sadya also included chicken porichathu, thalassery chicken curry, alleppey fish curry, and nasrani prawn fry. At the risk of being labelled immodest, Toral Sanghavi, founding partner,takes pride in saying that NairOnFire is the first food brand to introduce the concept of non-vegetarian sadya. She believes, "For any hardcore Mallu, no feast can be complete without the buff pepper fry, the fish fry, or a traditional chicken curry. And given that Onam is not a religious festival, we believe there are no specific rules apart from making it a joyous affair and a culinary delight. For us, it is about the best of flavours and celebratory dishes being made for our community for the biggest festival—Onam."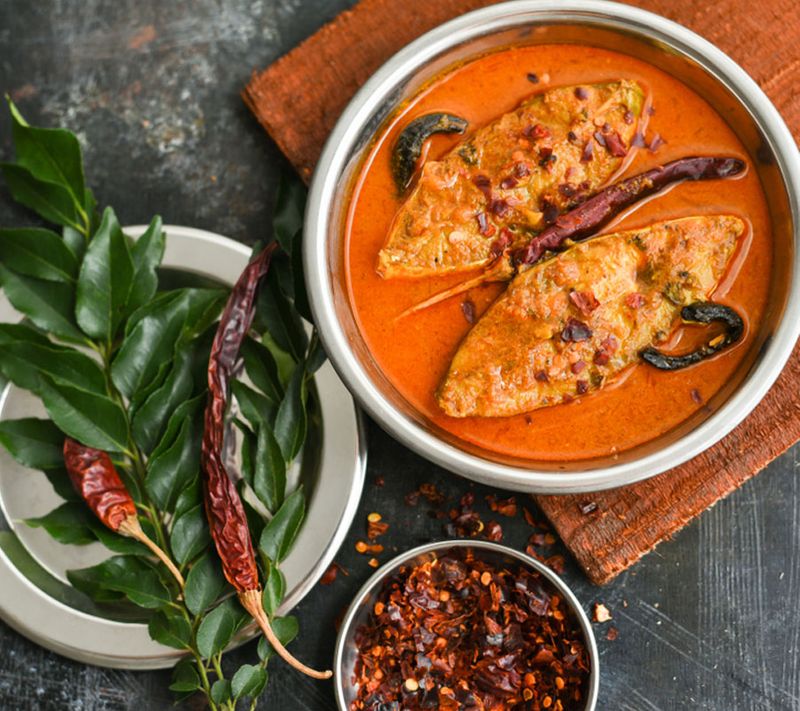 While the thalassery chicken curry was nothing short of phenomenal, what turned out to be the star of the non-veg sadya was the Alleppey fish curry. Chances are that seafood lovers may have found one of the better tasting Kerala fish curries in the city—a coconut and red chilli based curry which has smoked brindle berry lending the sourness and a distinct smoky flavour. "This is cooked in the traditional tempered clay pot which also lends an earthy taste to the dish, besides being a healthier cooking process. The fish that we use is locally sourced—fresh pomfret usually. The fish is cooked in this coconut gravy with some of the green condiments and tempered with mustard and onions and curry leaves," explains Sara Jacob Nair, chef and founding partner, NairOnFire.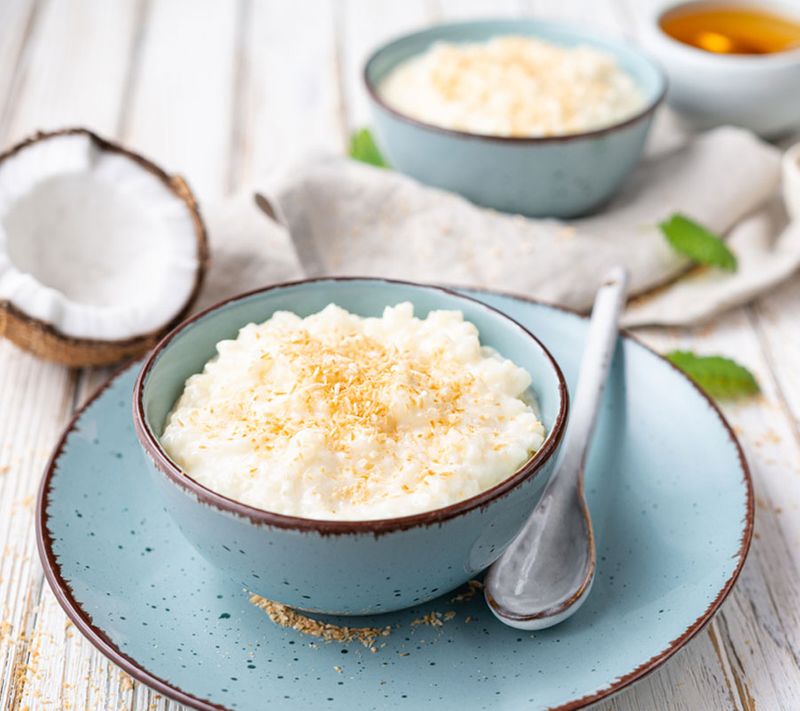 Usually, sadya sweet endings are made of ada payasam, but the generous amount of sugar and jaggery was a tad disappointing. However, the tender coconut pudding tasted otherworldly. It's a classic Syrian Christian style pudding with milk, condensed milk, and fresh tender coconut. Chef Nair elaborates: "The milk is mixed with the gelling agent (agar agar). Tender coconut slices are then added to the mixture of milk and agar agar, and set to cool. When served, it is garnished with roasted coconut to give a crunch and enhance the flavour."
Unconventionalism sets them apart
Of course, we were curious about what makes their Sadya different from the rest of the restaurants. Sanghavi says, "One of the biggest differentiators is the unconventionalism in offering non-veg dishes along with the 22+ traditional vegetarian staples and specials. Infact, we have been sought out for our Sadya through the year apart from Vishu and Onam. 'Home' being at the core of our food, it goes without saying that the quality of spices, the native produce used—everything is authentic and of superior quality, and we are able to consistently recreate the flavours each time, without compromising on the quality, despite catering to such large number of orders for Sadya."
NoF's food ideology
A twist to a recipe is not necessarily a step away from authenticity, and that's what NoF's food philosophy is based on. All their dishes are authentic, 100% traditional, and based on recipes handed across generations. Nair explains, "A tad extra chilly or a dash of pepper helps to enhance taste and also acts as a twist that appeals to specific customer types whilst maintaining the authenticity of the dish. In our case, it is the proprietary mix of masalas and the proportions thereof that act as the twist in our buff ularthu, nadan chicken curry, pork pepper roast, green mango curry, stew etc. The melange of flavours is defined by the secrets of the masalas blended and sautéed into the dish."
Needless to mention, Onam celebrations are an experience in itself and sadya embodies food art in the truest sense. It's something you definitely don't want to miss out on this Onam!
Address: Peter Apartment, Rebello Rd, Mount Mary, Bandra West, Mumbai
Call to order: 9324059522
Timings: 11:30am–11pm
Sadya dates: September 8, September 10, September11
UnSadya cost for one: Rs 1,350 onwards
---
Photo: Shutterstock