Onasadya and I did not get along for years. The elaborate meal that would comprise of nothing less than 24 to 30 dishes would baffle me. I would spend a fair bit of time either staring at the freshly-washed banana leaf in front of me or looking around for encouragement as the tiny voice in my head would whisper, "You can do this". But that's a thing of the past.
There is a method to the madness when it comes to Onasadya. Not only are each of the dishes relevant but how you eat it is equally important, not to mention that the entire meal embraces the basic flavours in food most diligently - the sweet, the salty, the pungent, the sour, the astringent and the bitter. From the banana and colocacia chips and the jaggery coated fried banana bites (a personal favourite) to the papad and the pickle, which is only the beginning of more to come, one must take time to savour the food. And then there's the avial, the star of the meal. A true Onasadya is only complete when you've licked your fingers off the last bit of the palpayasam and the ada pradhaman, made from steamed bits of flattened flour and cooked in milk and jaggery.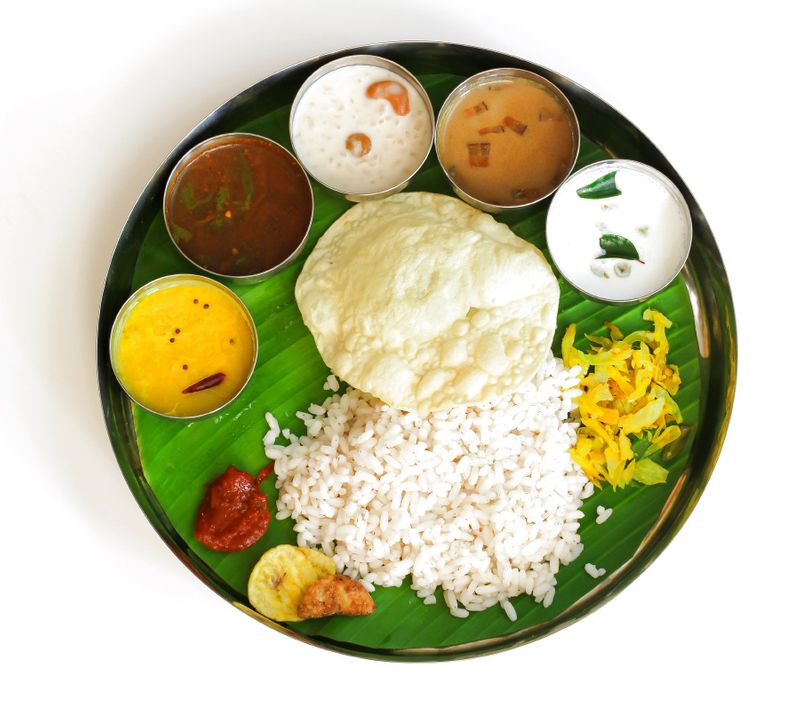 This year, Onam is on September 8, which means that most Onasadya addicts are already busy planning their day in order to get a table at their favourite restaurant. And if you're in Bengaluru, here are 7 places that is celebrating Onam in style:
1. Karavalli, Vivanta Bengaluru
One of the longest running Onasadyas in the city, Karavalli, is popular for its divine sea food. However, for Onam, Karavalli turns into a hotspot for the sadya. This year, like every year, the lunch will be served only on the day of Onam and the meal will be a lavish spread of 24 dishes.
At Residency Road. For Rs 1,800 plus taxes (per person), from 11.30am-3.30pm, September 8. Reservations 080666 04545
2. Kappa Chakka Kandhari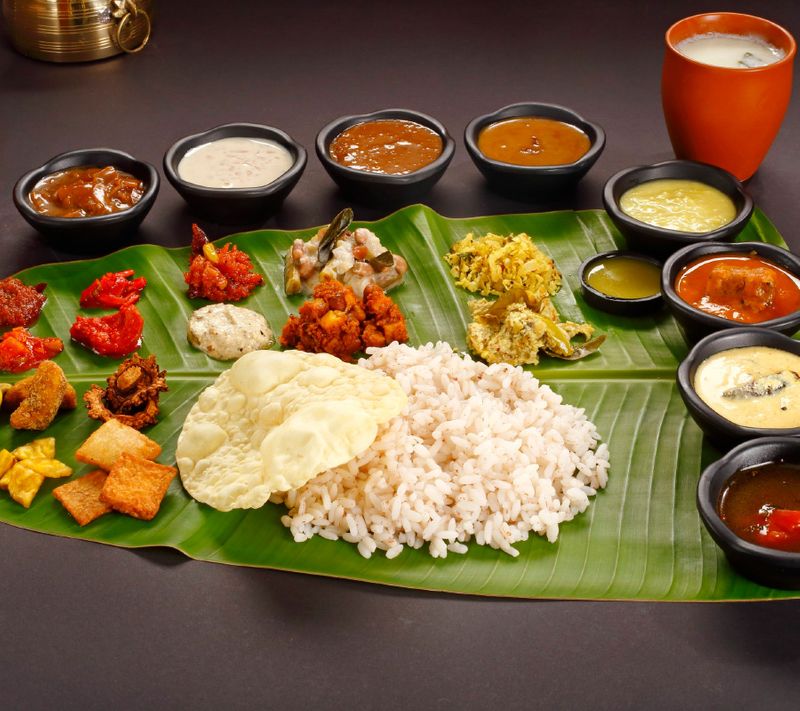 Kappa Chakka Kandhari or KCK is also presenting a lavish Onasadya this year. The menu will have 26 traditional vegetarian dishes prepared by Namboodiri chefs from Kerala. And this can only mean one thing – decadence. The menu includes the popular uppu, cherupazham, chena chops, nendrakainuruku, olam, avial, koottukari, nei-parippu with matta red rice, injipuli, the delicious pasayams, and much, much more. What KCK has also done this year is prepare a Festive Meal In A Box (if you'd rather eat at home with friends or family). They have also introduced the Onam Gift Box that contains some of the most loved dishes from the Onasadya. Pricing and specifics are on the website.
At Koramangala. For Rs 900 plus taxes (per person), for lunch and dinner, September 6-8, book on kckonam.com
3. Dakshin, ITC Windsor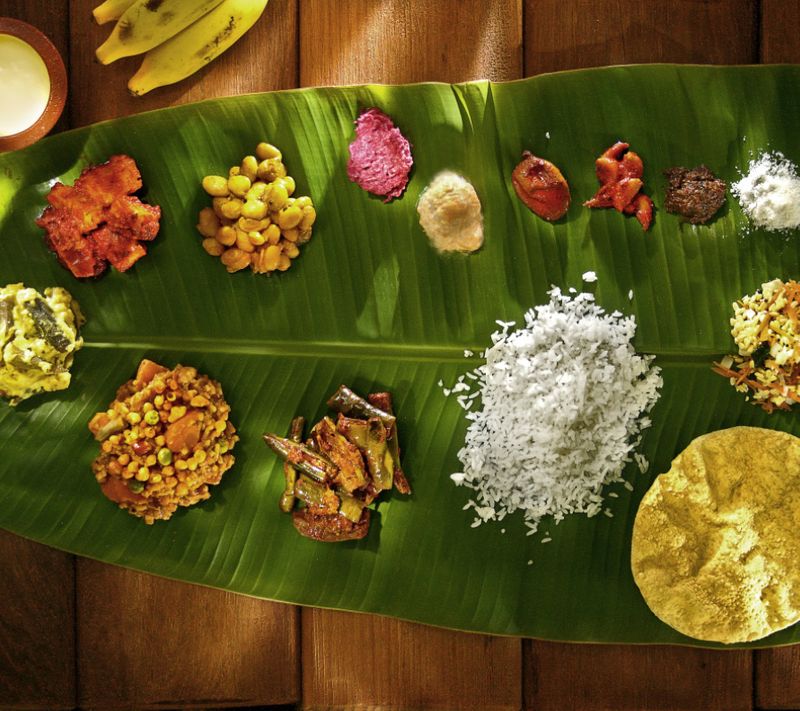 Another stunning place to indulge in the Onasadya is Dakshin at ITC Windsor. Their Sadya thali will feature a sumptuous spread of pazham parichatu, avial, pyre thoran, olam, thenga palsaadam, ada pradhaman, etc. And everything will be served on a banana leaf.
At Golf Course Road. For Rs xxx plus taxes (per person), 12.30pm-2.30pm; 7pm-11.30pm, September 1-15. Reservations 61401205
4. Salt Mango Tree
This is one of the best places in town to find traditional food from Kerala any time of the year. And for Onam, they're taking bookings for the Sadya which will serve 20 dishes in a traditional way. Seating and take-away numbers are limited, so block your banana leaf in advance.
At Indiranagar. For Rs 1,199 (plus taxes) per person, 12pm to 5pm, September 7-11. Book here https://www.saltmangotree.co.in/events and 9886037106 (for bulk orders)
5. Podi & Spice
The new café at Bangalore International Centre is celebrating Onam by serving a traditional community-style seated lunch. And given that the ladies who made Bengaluru Oota Company a raging success, we have no doubt that this too will make our souls happy.
At Domlur. For Rs 1,350 (per person), 1pm on September 8. Reservations 9845529596.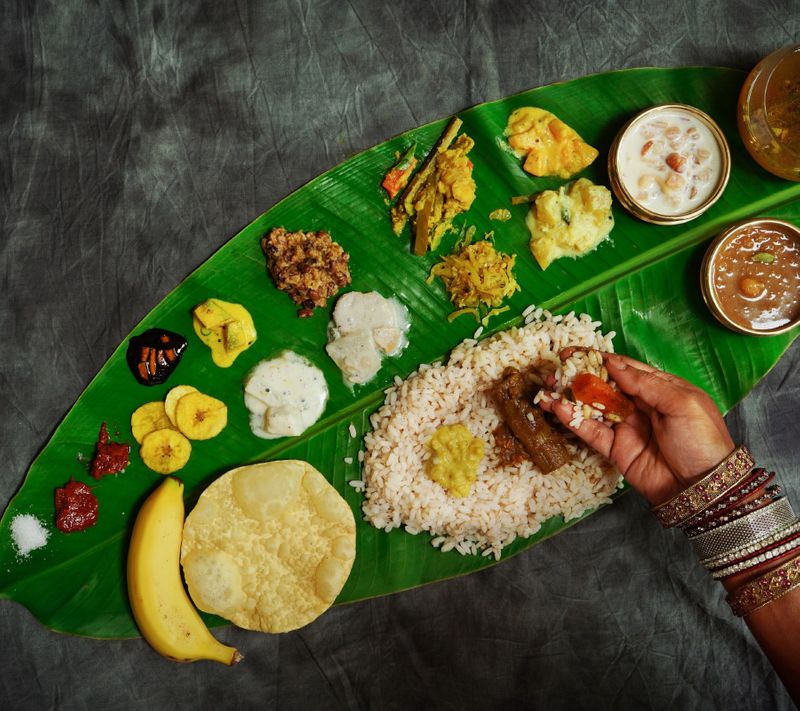 6. JW Marriott
You won't really go to the JW Marriott for the Sadya but then again they do have a rather tempting menu on their mind. And not only do you get to dig into typical Sadya dishes, for those who want more and different, there will also be counters serving appams, meen pollichathu, (yes, a bit of a digression there) kozhirasam and so on.
At Vittal Mallya Road. For Rs 2,950 plus taxes (per person). 12.30pm-3.30pm, on September 8. Reservations 8884494037
7. Vembanad, The Paul Bangalore
Vembanad at The Paul is not only hosting a complete Onasadya but will also have music to go with it. Expect a lot of food, and in case you cannot make it on Wednesday, they are also hosting a Sunday brunch for Onam.
At Domlur. For Rs 1,499 (per person) and Rs 1,399 (per person for Sunday brunch). 12pm-4pm, September 8 and 11. Call 40477777
---
Photo: Kappa Chakka Kandhari; Shutterstock; ITC Windsor