There is nothing quite soul-satisfying than the taste of an icy sweet when summer is at its worst. While we may reach for ice creams and lollies for respite, there is one Indian dessert whose popularity hasn't waned over the years, and that's the kulfi. This creamy frozen dessert is believed to have gained recognition during the time of the Mughals, deriving its name from the Persian word 'qulfi' which roughly means 'covered cup'. Back then, it was typically made from a mixture of condensed or evaporated milk and flavoured with saffron, rose or pistachios. A mixture of salt and ice would help keep it frozen, as it would be transported from cooler climes in the Himalayas to warmer regions in the country. Its iconic shape comes from being set in metal cones but nowadays you have many iterations where it is served with an assortment of toppings and ingredients. Think, kulfi falooda, matka kulfi, and also unique flavours such as paan, mango, sitaphal, chocolate, etc.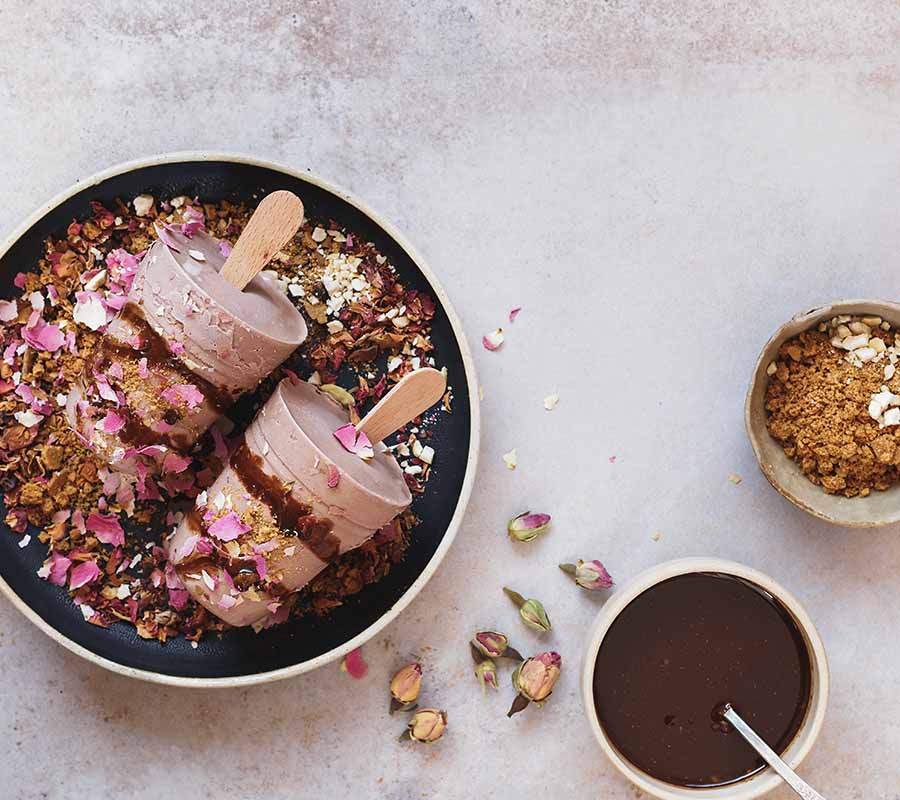 According to Sadaf Hussain, Delhi-based author, chef and podcaster, the kulfi likely traces its origins to Afghanistan. It was probably during the time of the Mughal emperor, Akbar, that ice houses were built in the city of Agra where these creamy confections would be stored in pits, using ice scraped from the mountains. They would be covered in a mixture of salt and ice and packed in jute bags. When the British arrived, they helped refine the procedure of freezing cool treats like ice creams. In fact, kulfi derived its name from the containers in which it would be stored, for lack of a better word, he notes.
Summer nostalgia
For Hussain, summers in his hometown in Jharkhand always meant slurping on kulfi, sold by a local vendor on a pushcart. It's where his love for this confection really began. This version, however, consisted of poha cooked in sweetened milk and water until it achieved a thick consistency. Similarly, at his nani's house in Bihar, he recalls eating stick kulfis by the dozen, which would come in different sizes–the biggest ones were stuffed with dry fruits. "The kulfi was slushy and not too frozen because these vendors weren't using stabilisers unlike what you find in ice creams today. Halfway through eating these, our kulfis would already be dripping in the sun," he says.
For Zorawar Kalra, founder and MD, Massive Restaurants Pvt. Ltd, kulfi with falooda was a perennial favourite growing up. "I would especially enjoy it with spoonfuls of ruby-hued RoohAfza poured on top. Coupled with vermicelli noodles it was a real treat for my taste buds."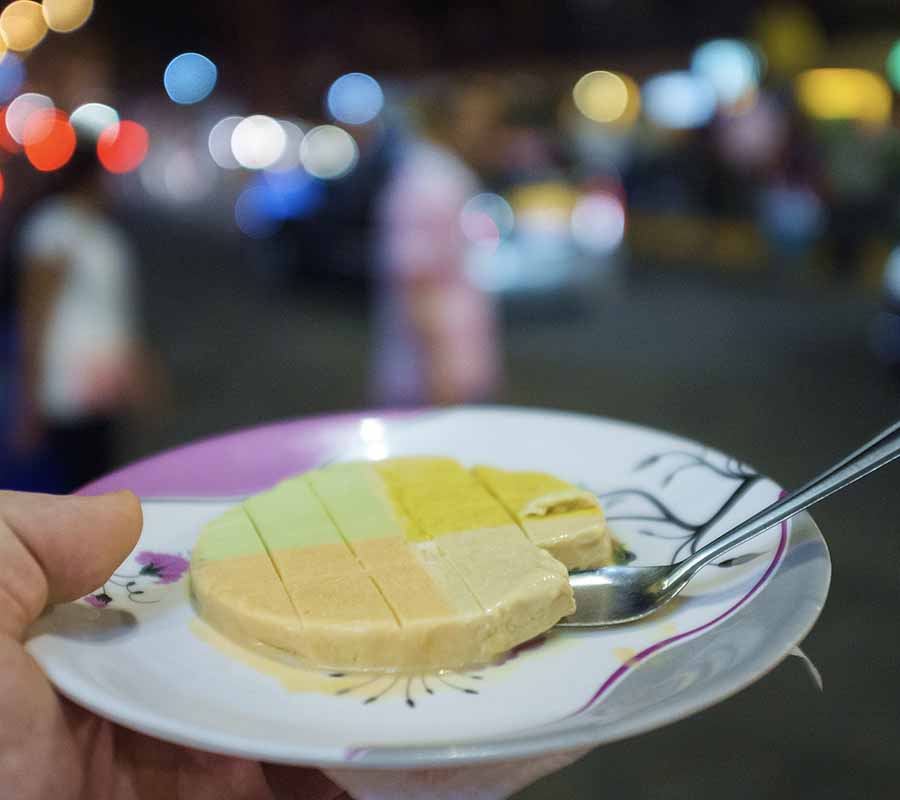 Kalra says that back then, he would frequent Moti Sweets in Malviya Nagar or Bengali Sweets in central Delhi. If he had to pick a spot for the best kulfi today, it would have to be Kuremal's Kulfi in Chawri Bazaar. "To me, this is some of the best quality kulfi out there. The texture is just right, it's perfectly creamy and not overly frozen. Neither is it too sweet."
Hussain echoes a similar sentiment, pointing out that Kuremal's has been churning out kulfis for over 100 years, so this establishment is iconic in many ways. "Their USP is the all-natural fruit kulfis where the pulp is cored out and the fruit itself is then stuffed with kulfi. So, you have mango-stuffed and orange-stuffed kulfis, pomegranate and guava-stuffed kulfis, etc. and these are available year-round. They make sure that the pulp of the fruit is also used up so nothing goes to waste," he points out. Cool Point, near Jama Masjid, is another favourite for him, with classic flavours like mango or vanilla kulfi.
Megha Kohli, executive chef, Cafe Mez and Wine Company, recalls spending summers as a kid frequenting Roshan Di Kulfi in Delhi's Karol Bagh. "One of my earliest memories of eating kulfi is at Roshan Di Kulfi. I would often visit with my family and I believe it's been around since the 1950s. The taste hasn't changed over the years and if there is one flavour I would recommend getting, it's the classic kesar-pista kulfi," she says.
For chef Pranay Singh, head of culinary, The Quorum, Gurugram and Mumbai, kulfi is a no-brainer, even during the winter months. "I enjoy eating kulfis at this stall, Krishna Kulfi, located in Huda Market. This guy has been in business for many years and my top picks here are the malai, pista, and matka kulfi with falooda."
A sweet evolution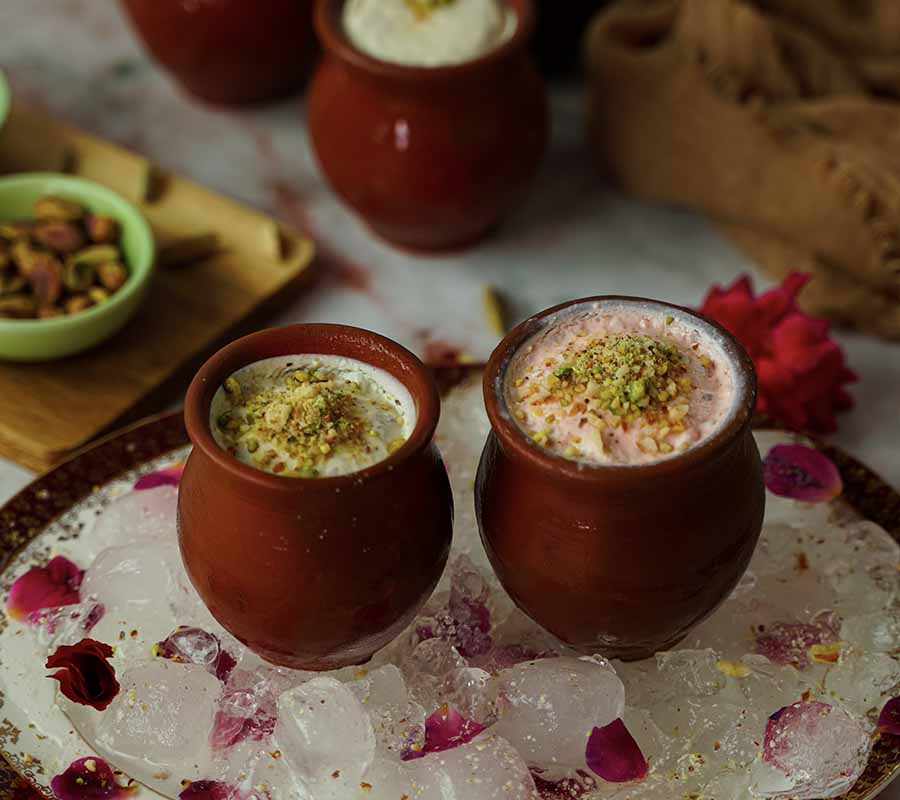 A lot has changed for this creamy dessert over the years. Modern retail brands have tried to capitalise on the popularity of kulfi with their offerings, think Vadilal, Amul, Havmor and others. For instance, Vadilal and Amul offer a range of flavours while Havmor retails its take on the matka kulfi, people's loyalty still lies with the age-old standalone shops and kulfiwalas that have been churning out this delicious sweet treat using traditional methods.
According to Hussain, the reason why a majority of Indians like kulfi over other frozen desserts is because, unlike say, ice creams, it's completely vegetarian, is denser, offers clean flavours and has lots of nostalgia associated with it.
For chef Ashish Bhasin, director, food & beverage and culinary, The Leela Ambience Gurugram Hotel & Residences, kulfi might not be a popular pick with the current generation, but for his generation kulfi is more than just a dessert. It's a nostalgic reminder of summers. "Nowadays, people have gotten more creative with kulfi and its flavours." One of his go-to spots in Delhi remains Kuremal's Kulfi and also SK Falooda located at Old Railway Road, Gurugram.
A modern take on an old favourite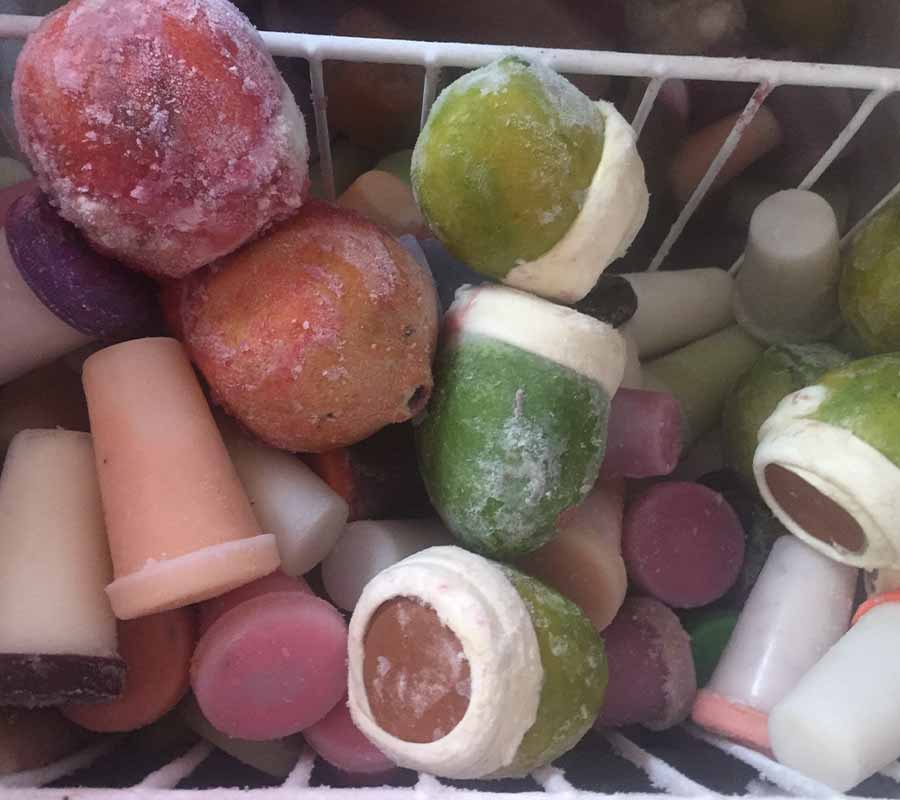 Kulfi is now evolving beyond traditional flavours such as malai, kesar pista and even fruity ones like mango and sitaphal. You'll find a clutch of ice cream shops and brands trying to offer their take on the traditional kulfi with flavours such as berry yoghurt, guava chilli, thandai, strawberry, chocolate and the like.
At Delhi-based SAGA, for instance, the dessert menu lists kulfi with a modern, colourful spin. You have kulfi with a dehydrated paan leaf and gulkand along with silver warq for an eye-catching dessert. At The Bombay Canteen in Mumbai, the restaurant's menu recently featured peanut butter and jam kulfi as a seasonal dish.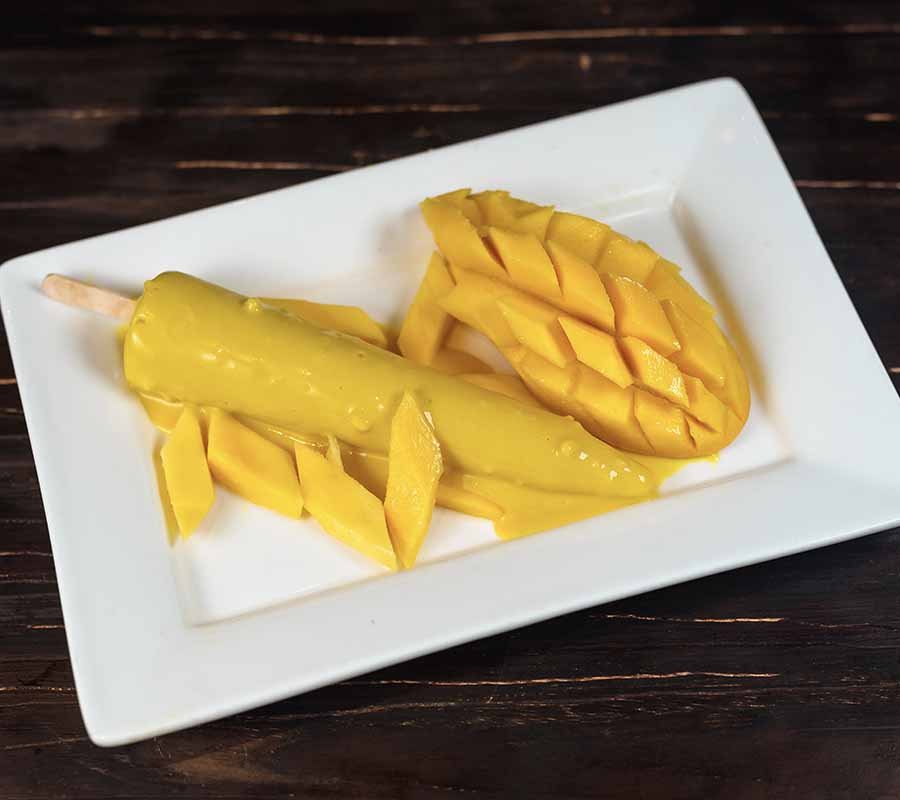 Bhasin says that he recently came across salted caramel kulfi, apart from encountering flavours such as paan, litchi, chikoo, chocolate, etc. "Cuisine is progressive. It's about trying new things and improvising," he notes. Hussain says that you can now find iterations such as wine-infused kulfi for a boozy kick, coffee-flavoured kulfi and seasonal fruit ones such as phalsa or black currant.
Kalra points out that as with most Indian desserts, there is a lot of innovation happening with kulfi as well–be it with flavours or presentation. But the one that still works best for him is the original kulfi without any additional flavours. 
Photo: Shutterstock