Growing up in the '90s and early noughties, my idea of a refreshing summer treat was an ice cream sundae—cassata, or the old-school vanilla, strawberry, chocolate (not your fancy Belgian chocolate, just plain chocolate-chocolate) loaded with dry fruits and occasionally whipped cream.
Over the years, the world of ice creams has exploded and today we are at a juncture where international ice cream brands, gelatos, legacy ice cream brands and niche-experimental ice cream brands co-exist. One trend common to all of these players is the introduction of unique delicious desi flavours based on popular spices, mithai, and even street food.
Scroll through this list to check out our top twelve picks of innovative and interesting frozen delights giving the good ol' scoops a run for the money.
1. Masala Chai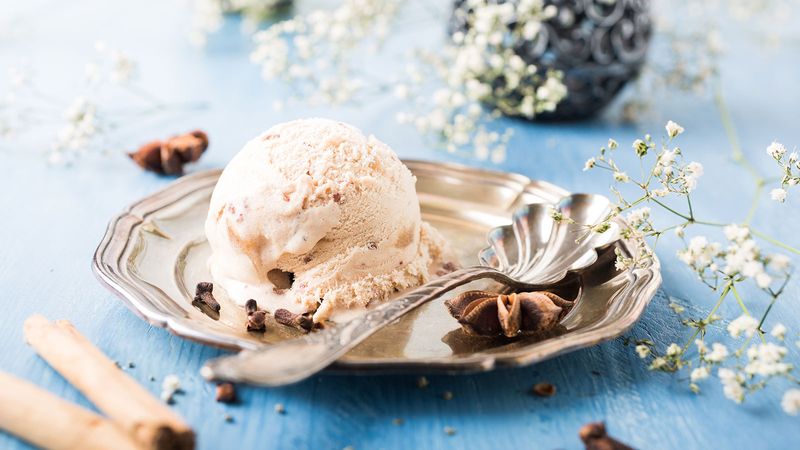 Does the scorching summer heat distance you from the love of your life—masala chai? A generous scoop of this masala chai-flavoured ice cream can be a tea-rrific way to deal with the situation while keeping cool in the season. Just imagine – a rich creamy base infused with robust and complex flavours of black tea, ginger, cardamom seeds, cloves, and sugar.
Where to find it: Havmor Ice Cream outlets across India and The Bombay Canteen, Mumbai
2. Meetha Paan
Meetha paan is the perfect way to end a heavy and hearty feast. Ice cream makers across the country have, over the years, combined this digestive with ice cream for a double whammy of a treat. This irresistible frozen delight treats you to the freshness of a paan wrapped in a creamy ice cream mixture. It is made using gulkand, chopped betel leaves, milk, khoya, green cardamom, and fennel seeds.
Where to find it: Frozen Junction, Lucknow
3. Classic dry fruit and spice combos
From anjeer-badam, kesar-pista to elaichi-badam, these traditional frozen delight flavours are simply divine. Made by churning dry fruits and spices with evaporated milk, full-fat milk, these thick, rich, and custardy treats are a celebration of varied textures and flavours.
Where to find it: Amul Ice Cream available at supermarkets across India and Naturals Ice Cream outlets across the country
4. Rajbhog
This one is a happy fusion of two desserts—a traditional Bengali mithai made with cottage cheese, and ice cream. The USP of the rajbhog flavour is the crunchy texture lent by the chopped nuts—almonds, cashews, and pistachios. While this desi flavour has been a part of the ice cream space for a few years now; of late, other mithais such as doodhi halwa, kaju katri, gajar halwa, motichoor laddu and gulab jamun are picking up in a big way too.
Where to find it: Amul and Havmor
5. Pani Puri
Yes, you read it right! One of India's popular street foods can be relished in the form of ice cream too. The tang of the pani puri blends so well with the ice cream base, it's refreshing! You can taste the coriander, mint, green chilli, and rock salt along with the milk and cream. 
Where to find it: Apsara Ice Cream outlets across Mumbai. 
6. Nolen Gur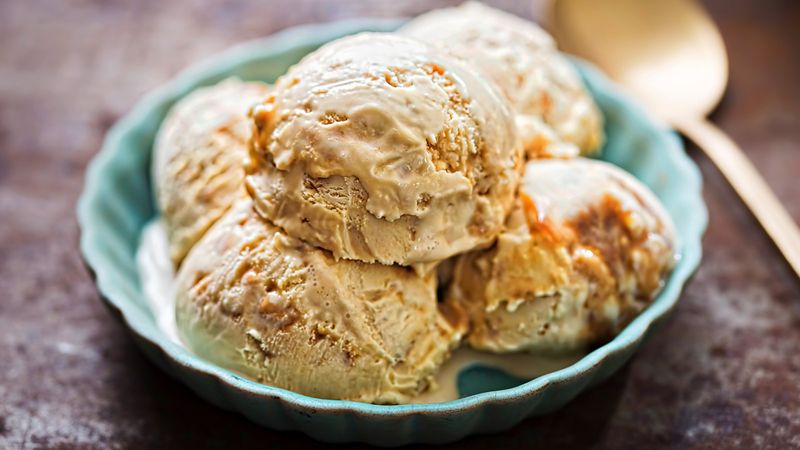 Nolen gur translates to new jaggery and it is a Bengali winter delicacy—palm sugar jaggery—in the eastern region of the country. It is extracted from date palm trees and used to prepare sweets such as rosogolla and sandesh on special occasions in Bengali households. The winter speciality, thanks to creative minds, has been transformed into ice cream allowing people to enjoy the distinctive caramel-y sweetness of nolen gur all year round.
Where to find it: MotherDairy.com, Pabrai Fresh and Naturelle (Mumbai), and Bhojohori Manna (multiple outlets across India)
7. Sandalwood
While Chandan (sandalwood) sherbet is a popular drink in parts of the country, not many know that there exists an ice cream with the same ingredient. Musky, exotic, and floral, that's how one can aptly describe the taste of a sandalwood ice cream. It is perfect to beat the summer heat due to sandalwood's cooling properties; however, only a few have dared to use this ingredient in their ice creams.
Where to find it: Pabrai's Fresh and Naturelle, Mumbai
8. Seasonal Indian fruits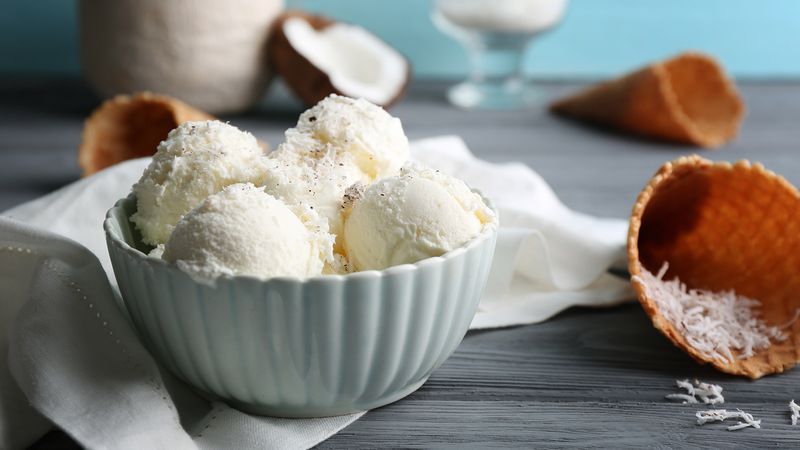 Indulging in your favourite summer fruit-based ice cream is the best way to get through the heat feeling refreshed and rejuvenated. Why go for artificial flavours when you can relish the goodness of fresh fruits in your cones and ice cream bowls? Mango, jackfruit, lychee, coconut, pears, plums, jamuns—you name it and there's a cold treat available in the market for you to enjoy.
Where to find it: Kuremal Mohanlal Kulfi (Delhi), Corner House Ice Cream (Bengaluru)
9. Green chilli
An unconventional flavour, this ice cream is not for the faint-hearted. You need a certain tolerance to spice to enjoy this ice cream since it is made with deseeded green chillies. While it is milk-based with sugar to balance the chilli kick, the hot and spicy flavours of the chilli linger in your mouth for a while.
Where to find it: Bachelor's, Mumbai
10. Tamarind
There's nothing like an Indian summer than the tonsil-numbing sour-sweet taste of fresh tamarind. Imagine adding this to ice cream. Mindboggling, right? The sweetness of the ice cream base and the sourness of tamarind pulp is like a match made in heaven. To take this experience to the next level, you can eat it with a sprinkle of chilli flakes.
Where to find it: Apsara Ice Cream outlets across Mumbai
11. Coconut and Palm Jaggery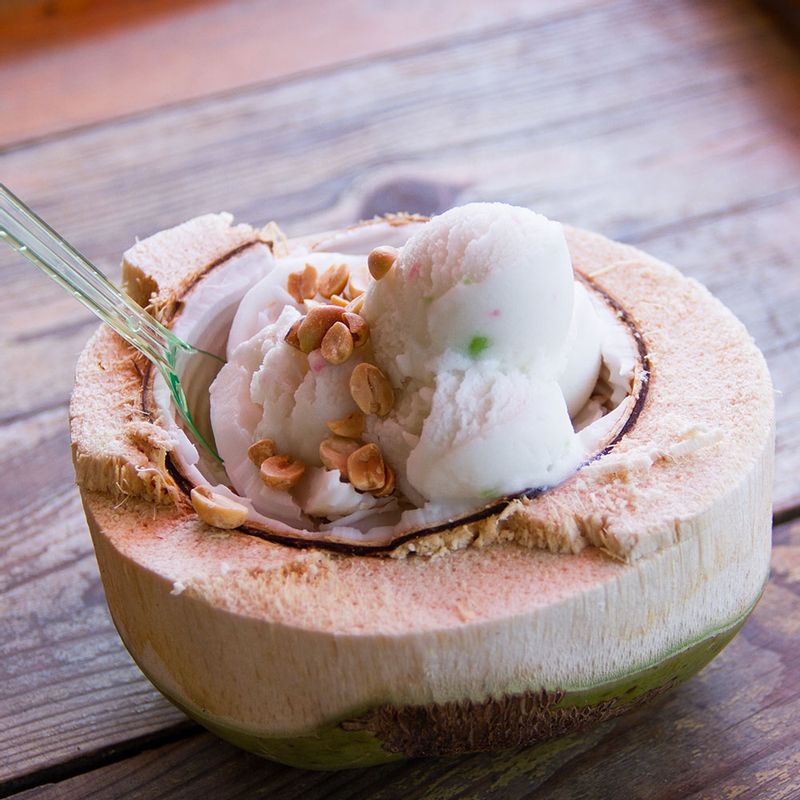 Made with coconut cream and palm jaggery syrup, this flavour is quite popular among vegans. The cream lends it a rich and velvety texture, while the jaggery gives the dessert a beautiful nutty and caramel-y flavour.
Where to find it: Comorin (Gurgaon) and Fab Café (Delhi)
12. Alwar Milk Cake
The folks at Comorin have taken the traditional kalakand from Alwar, made using solidified, sweetened milk and paneer, and transformed it into delicious ice cream. This version of the traditional sweet is sure to blow your mind away.
Where to find it: Comorin, Gurgaon
---
Photo: Shutterstock