Ice cream is one of those nostalgic comfort foods that you can't really go wrong with. It's the perfect pick-me-up for all age groups. And we've come a long way from the industrially-packaged and preservative-filled options that were available to us over a decade ago. Today, ice cream is being reinvented to include everything from small-batch artisanal treats in exotic flavours, to low-calorie sorbets and more. So, whether you fancy creamy scoops of trifle pudding or miso caramel ice cream, vegan gelatos, or ice cream cookies, sandwiches and cakes that will take you down memory lane, there's a whole range out there to choose from. We list out five ways in which ice cream is shedding its traditional avatar. 
1. Scooping out the real deal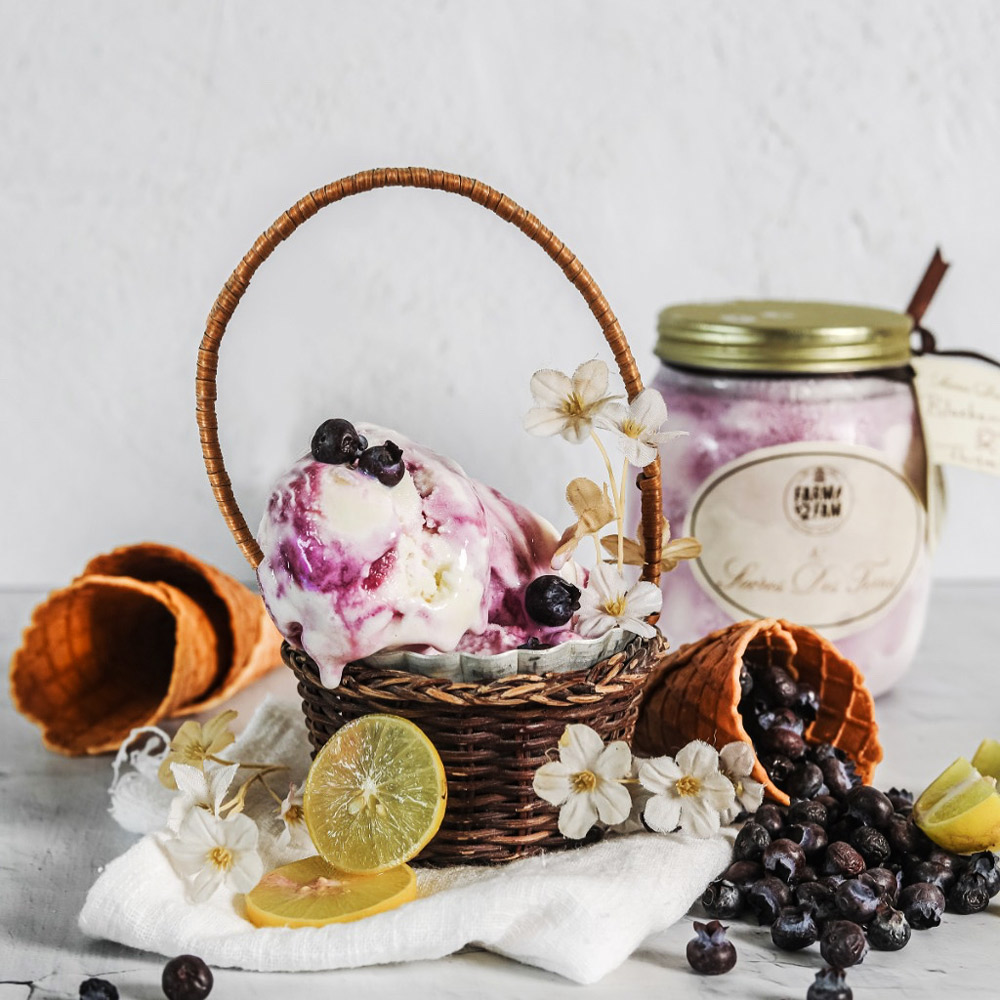 With more and more artisanal ice cream brands making their way to retail shelves, it's easy to see why they are gaining popularity, as consumers become aware of what goes into their favourite scoop. Using organic, locally-sourced, seasonal ingredients, and made in small batches, artisanal ice creams are leading the new wave of brands in the market. "What you get with artisanal ice cream is wholesome goodness, without the use of stabilisers and preservatives," says Yohaan Dattoobhai, co-founder of Mumbai-based Sucres Des Terres, a premium artisanal ice cream brand. "That's one of the key differences between commercially-made ice creams and artisanal ones, and it really comes down to things like processes and produce." He adds that commercial ice cream is typically made in factories using colouring, flavouring, milk powders, thickening agents and preservatives. "It's what one would consider an ultra-processed food product." Artisanal ice cream is freshly made, using real fruit, milk, cream and nuts."
Interestingly, the market has also platformed small-scale, individual players who've been churning out homestyle ice creams, now making their way to retail shelves. Prerna's Handcrafted ice cream is one such case. A product of last year's lockdown, Delhi-based Prerna Puri started experimenting with making ice cream at home, using low-fat cream with no artificial flavours or additives. The brand is now available in retail stores, offering flavours such as pure litchi, coconut, almond marzipan, mango, and chocolate, among others. Bina's Fresh Batch Homemade Ice Cream, a Mumbai-based brand is another home venture, which offers several regional flavours like rose sabja, spicy guava, kachi kairi, among other classics. 
2. A taste of gourmet creations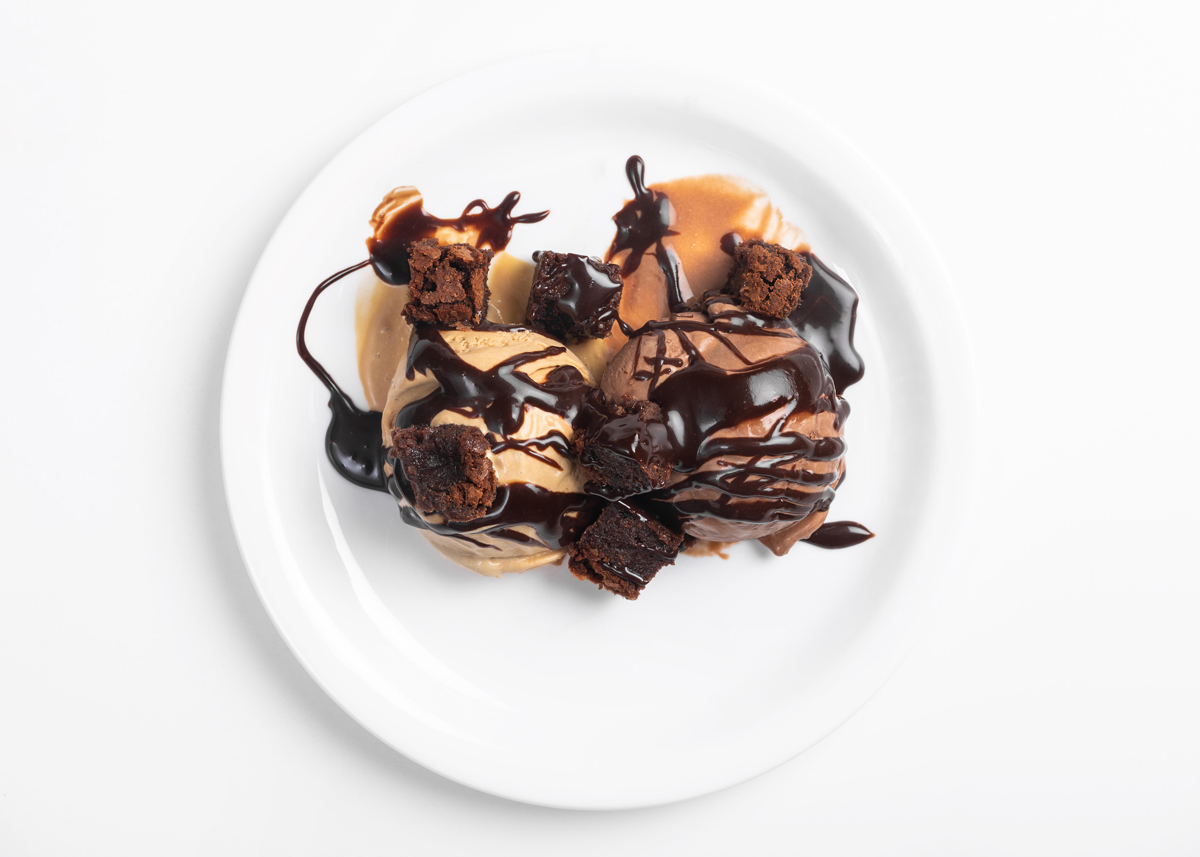 Ice creams are no longer limited to the tried and tested flavours we've been having since we were kids. There's a whole variety of flavours to experiment with, and no one knows this better than Deepak Suresh, founder of Chennai-based artisanal ice cream brand, Amadora Gourmet Ice cream, which churns out ice creams and sorbets.
Some of the unique ones include Earl Grey and chocolate truffle, cheddar cheese with toasted breadcrumbs, a garlic-infused ice cream and even Cerelac-flavoured ice cream. Their bestsellers range from salted butter caramel, mami's filter coffee, and caramelised white chocolate, to name a few. Suresh says they have come out with nearly 250 flavours since they started operations and at any given time have about 20 flavours available. 
But it isn't just the scoops and pints of ice cream that draw in the crowds. Suresh points out that their choco bars, ice cream sandwiches, and even what they call a 'sloppy joe', which is his take on a burger ice cream using cake buns half dipped in chocolate, are quite popular with customers.
"You're only as good as your last scoop of ice cream. So, there is a constant need to keep innovating and have customers coming back," he notes. 
Similarly, Sucres Des Terres churns out mason jars of ice cream in flavours such as espresso croquant, rosemary and lime, and bean-to-jar chocolate, sourcing ingredients from local producers. For instance, the milk comes fresh each morning from Sarda Farms in Nasik, roasted coffee from Koinonia Coffee Roasters in Mumbai, organic vanilla from the Udupi belt between Karnataka and Kerala, as well as locally-sourced fruits and berries. Amadora sources its organic vanilla from Pollachi in Tamil Nadu, peanut butter from Kottayam in Kerala, mangoes from Nasik, and locally-made jams along with fresh fruits that go into their ice creams.
3. The new guilt-free dessert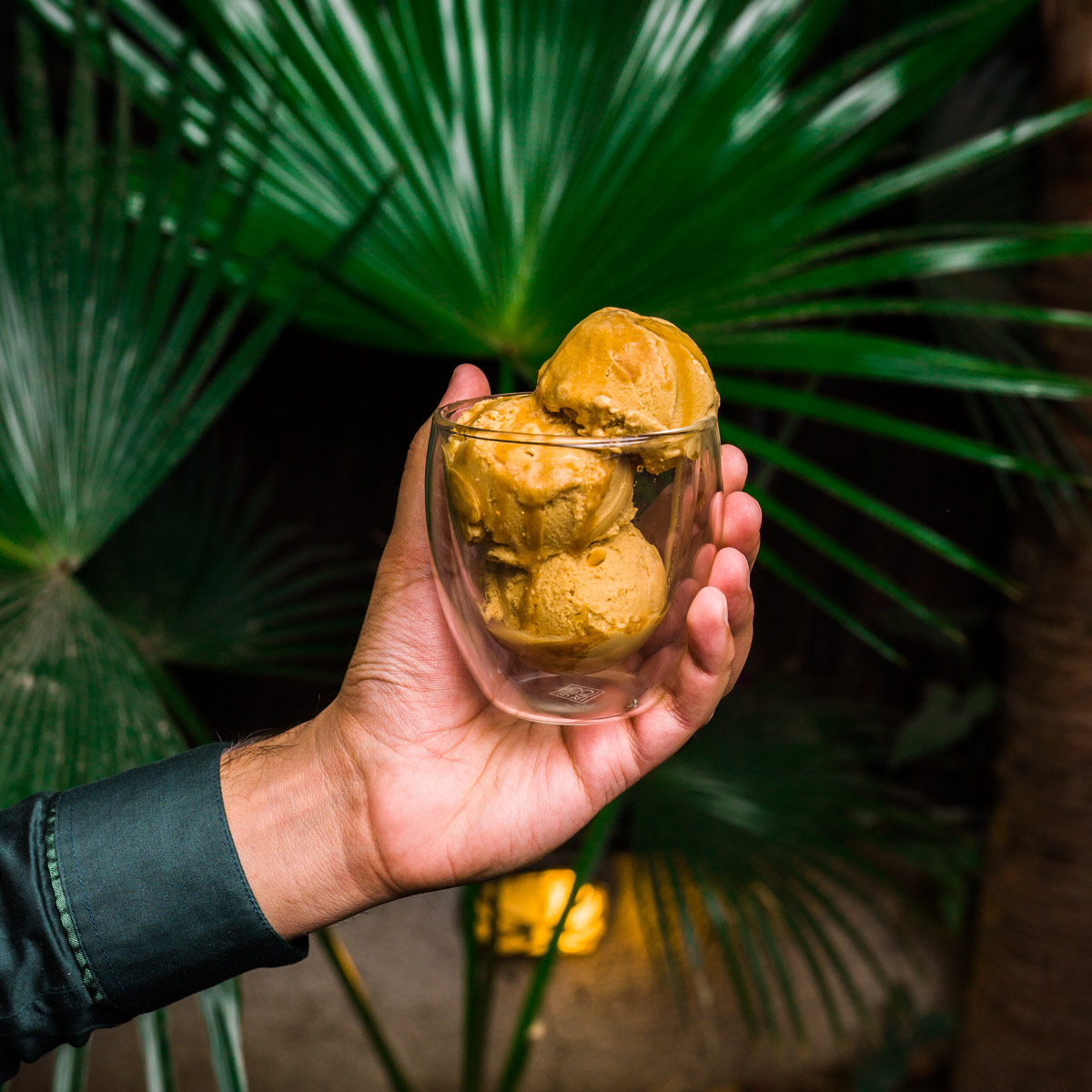 With so many new ice cream brands joining the fray, several of them are now skewed towards the health-conscious consumer, offering everything from plant-based gelatos to low-calorie sorbets, ice lollies and protein-based ice creams. Delhi-based Minus Thirty is one such homegrown brand that started in 2016, now with a Mumbai, Bengaluru and Chennai. The brand offers a range of low-sugar gelatos some of which are also vegan and sugar-free. "Our gelatos are softer and packed with flavour, not to mention a lower fat percentage than ice cream." says Shivanie Mirchandani, co-founder and joint CEO, Minus Thirty. She adds that their regular gelatos contain about 30 per cent less sugar, but their vegan and sugar-free range is quite popular with customers, with flavours ranging from espresso almond milk, dark chocolate peanut butter to green tea matcha and even sorbets like blood orange or nimbu paani. 
At their Delhi and Chennai production facilities, you can even choose to customise your own gelato. "We've had people do some interesting combinations such as chocolate and coconut milk ice cream sweetened with dates, or coconut with oat milk, sweetened with stevia," says Mirchandanie.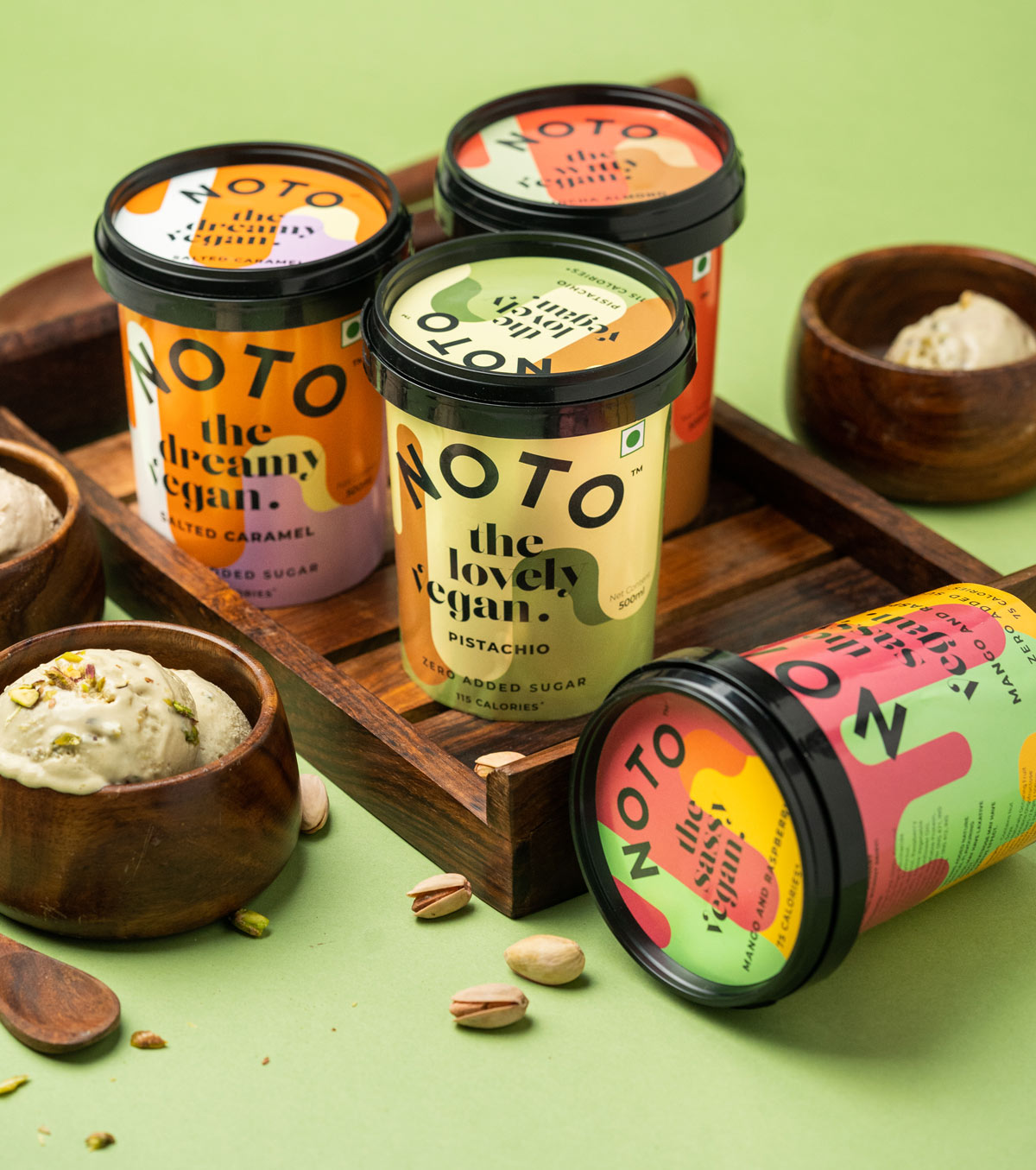 NOTO, a Mumbai-based artisanal brand offers fruity popsicles and high-protein ice creams that are low in sugar, in flavours like kala jamun, imli, pina colada, cereal milk ice cream and more. Good Fettle offers ice creams that they claim contain 70 per cent less sugar and bite-sized variants as well, while Habbit is another new launch that offers what they describe as 'wise cream', that's sweetened with stevia and also claims to be keto and diabetic-friendly, available in flavours such as matcha green tea, blueberry crumble, salted caramel and more.
4. Collaborations for the win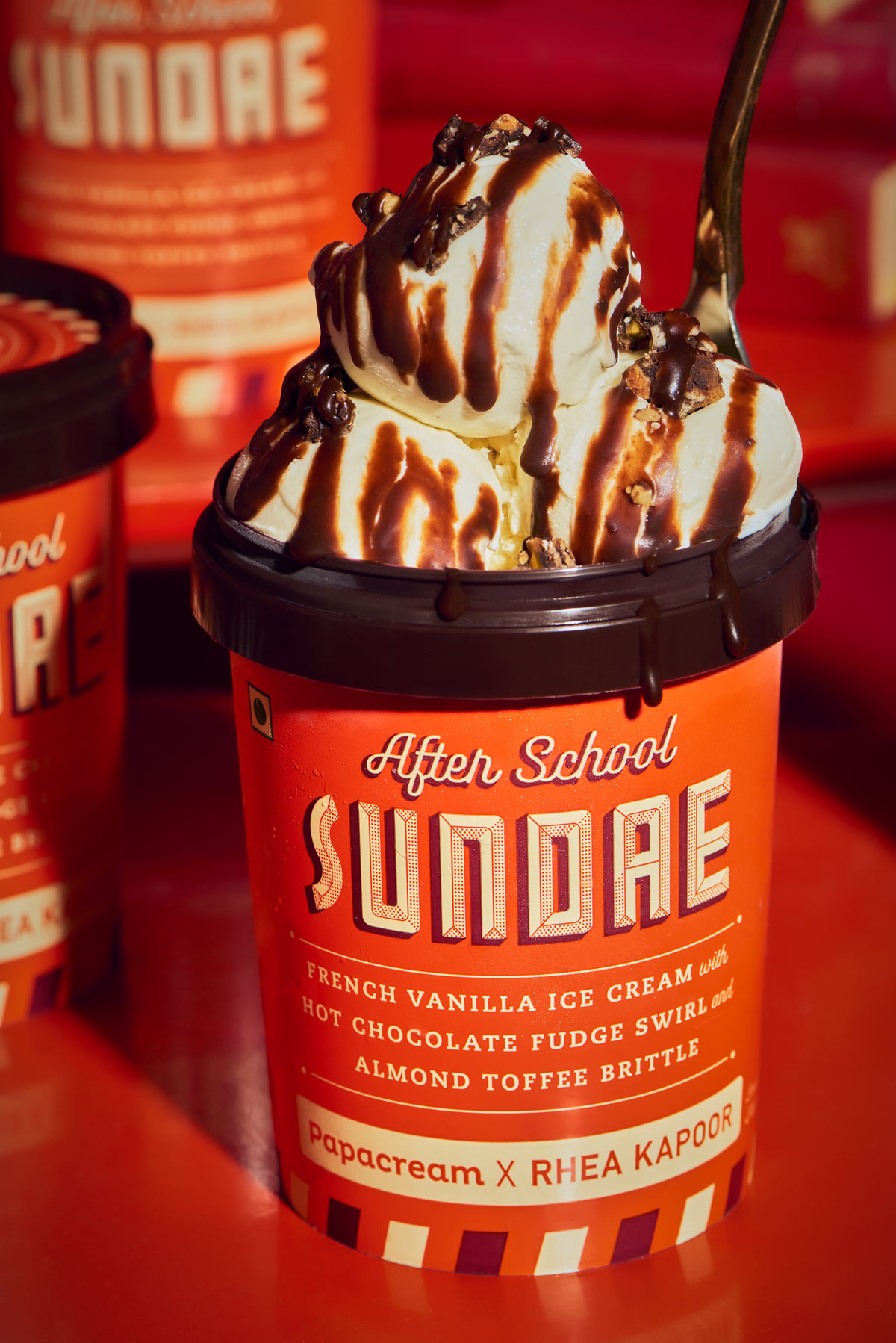 As an increasing number of players look to get a slice of the action in the ice cream market, it's also leading them to innovate with like-minded brands in the F&B space. A recent one was the collaboration between ice cream brand Papacream and celebrity Rhea Kapoor, offering a limited-edition collection of four flavours—after school sundae, brown butter biskut, the chocolate influencer, and hazelnut cold coffee ice cream--that play on nostalgia and comfort.  
Tanvi Choudhary, founder, Papacream, says that this was nearly eight months in the making, and the response from consumers has been great so far. "It's helped us gain more visibility and customers are relating to these flavours on many levels, especially the nostalgia associated with them," she says.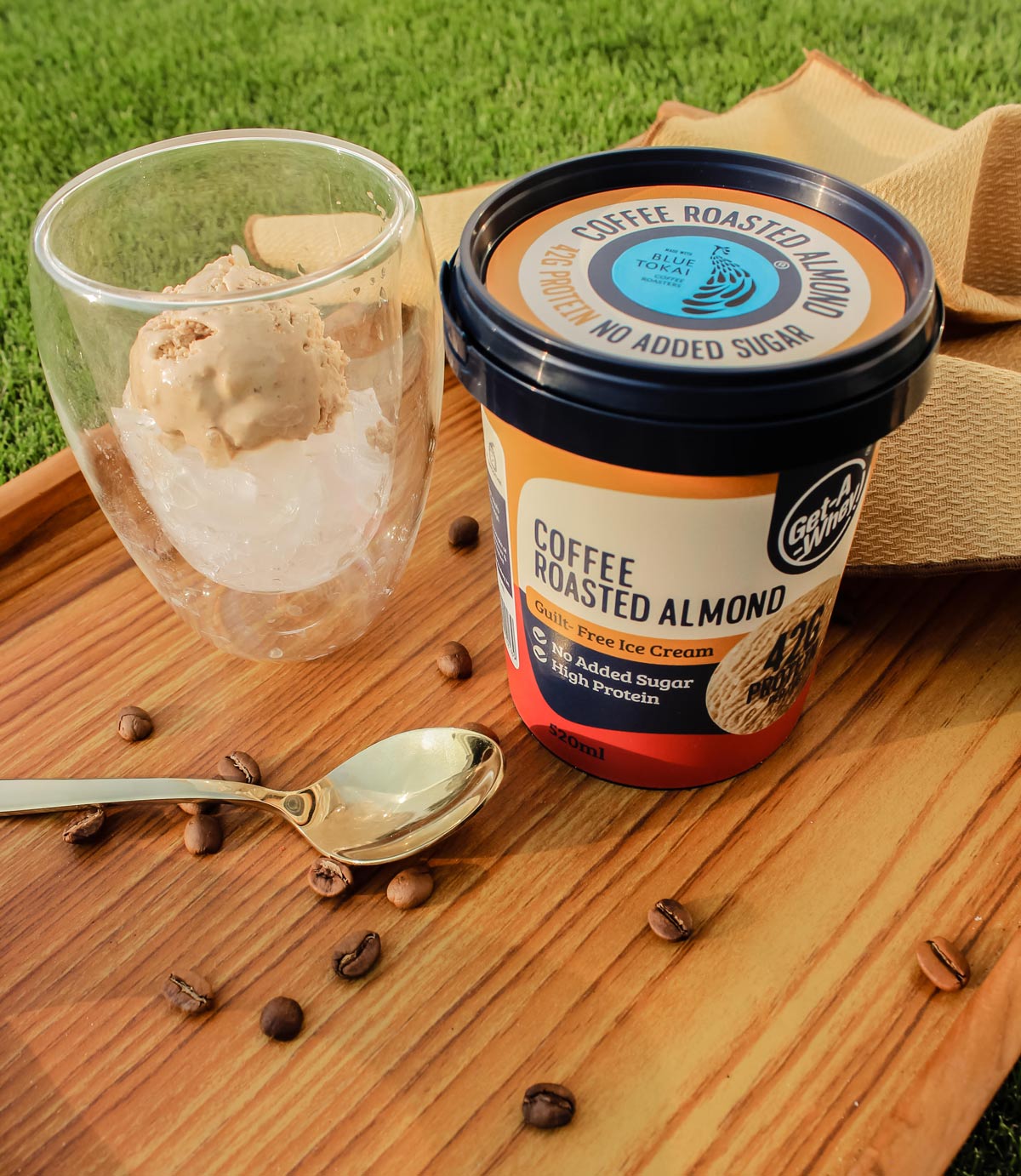 Another such collaboration is between Get-A-Whey, a healthy, protein-based ice cream brand that launched in early 2019 and Blue Tokai Coffee, offering a limited-edition coffee roasted almond ice cream. "Customers would often say that they love our coffee roasted almond, but to take it up a notch we wanted something even stronger in terms of the coffee flavour. We experimented with darker roasts and found that the Vienna Roast from Blue Tokai went perfectly with our recipe," says Pashmi Shah, co-founder, Get-A-Whey. 
According to Dattoobhai, collaborations are a great way of tapping into a new customer base. They recently tied up with Farm2Fam, an organic produce delivery service to create two limited-edition ice creams using farm-fresh blueberries--from thyme-infused lime and blueberry ice cream to blueberry, dark chocolate and candied ginger ice cream.
5. F&B is in on the scoop too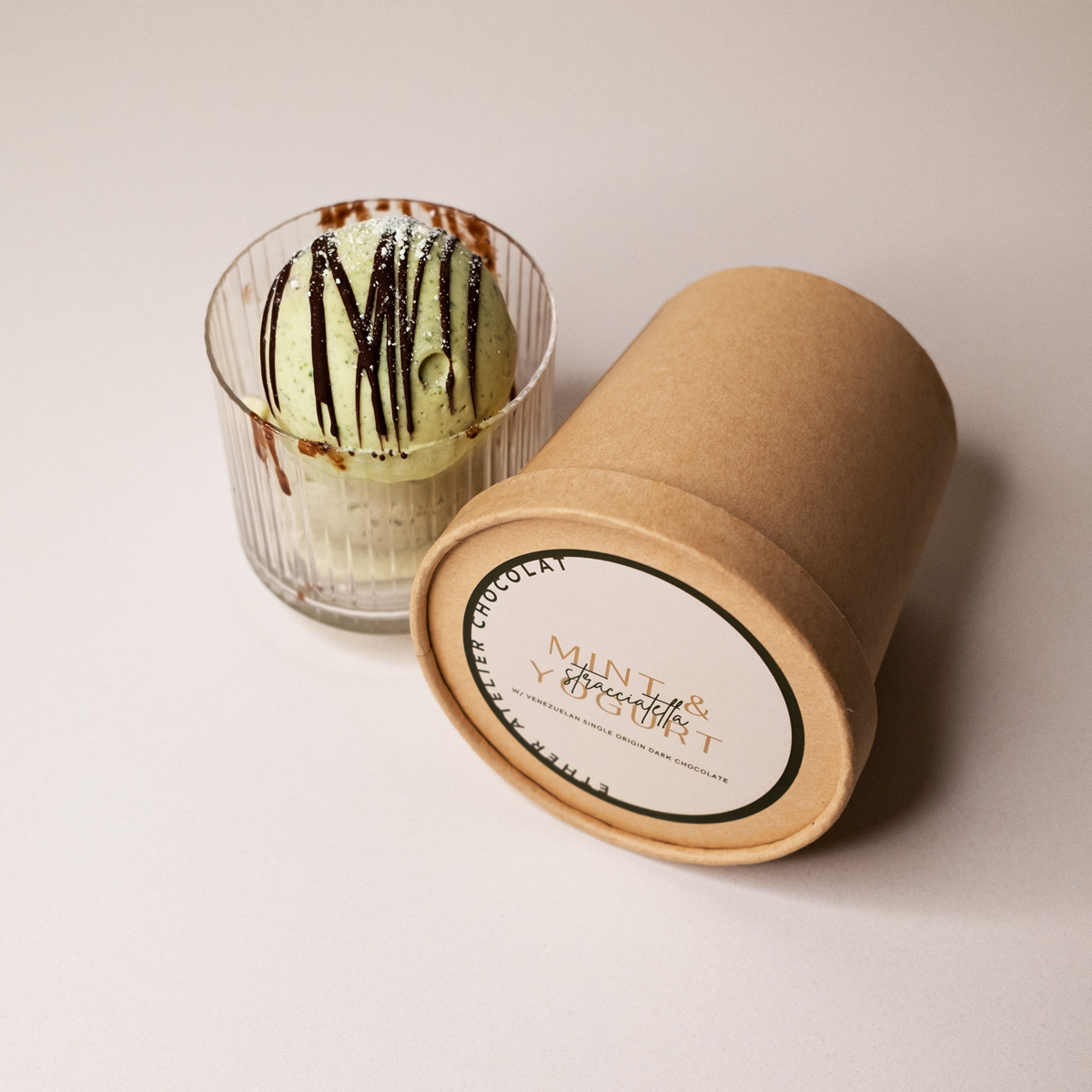 Given how versatile and popular ice cream is as a dessert, many F&B brands are joining the bandwagon. Mumbai-based Ether Atelier, a craft chocolate and patisserie brand, recently did a capsule collection of mint, yoghurt and chocolate Stracciatella gelato, inspired by Italy while paying homage to Indian flavours. On the other hand, Bombay Sweet Shop is bringing nostalgia back with its most recent ice cream creation--a mango raspberry dolly that features vanilla ice cream layered with mango and raspberry puree. In the past, the brand has experimented with flavours such as gymkhana cold coffee ice cream with chocolate butterscotch barks, a play on the thick cold coffee that's been a staple at Mumbai's gymkhanas. Iconic milkshake brand, Keventers, is also foraying into the packaged ice cream space, launching with six flavours pan-India.
Photo: Thirty Minus