There was an era when the height of sweet indulgence for Delhiites was a pineapple pastry or a hot chocolate fudge and birthdays meant that the star on the table was a chocolate truffle cake from the best bakery in Delhi. And then people moved to cheesecakes and fancier pastries.
Now a host of boutique and artisanal bakeries in the city offer new temptations to give you a sugar rush, transforming Delhi's dessert scene beyond recognition. The range of choices is wide - from classic French desserts like Paris Brest, choux pastries and buns, macaroons to vegan and gluten-free cakes, Basque cheesecakes, croissant pizzas to artisanal chocolates. What sets them apart is the quality of the ingredients and the presentation.
Here are eight bakeries that deliver to your doorstep in Delhi when you get that sweet craving.
1. Monique Patisserie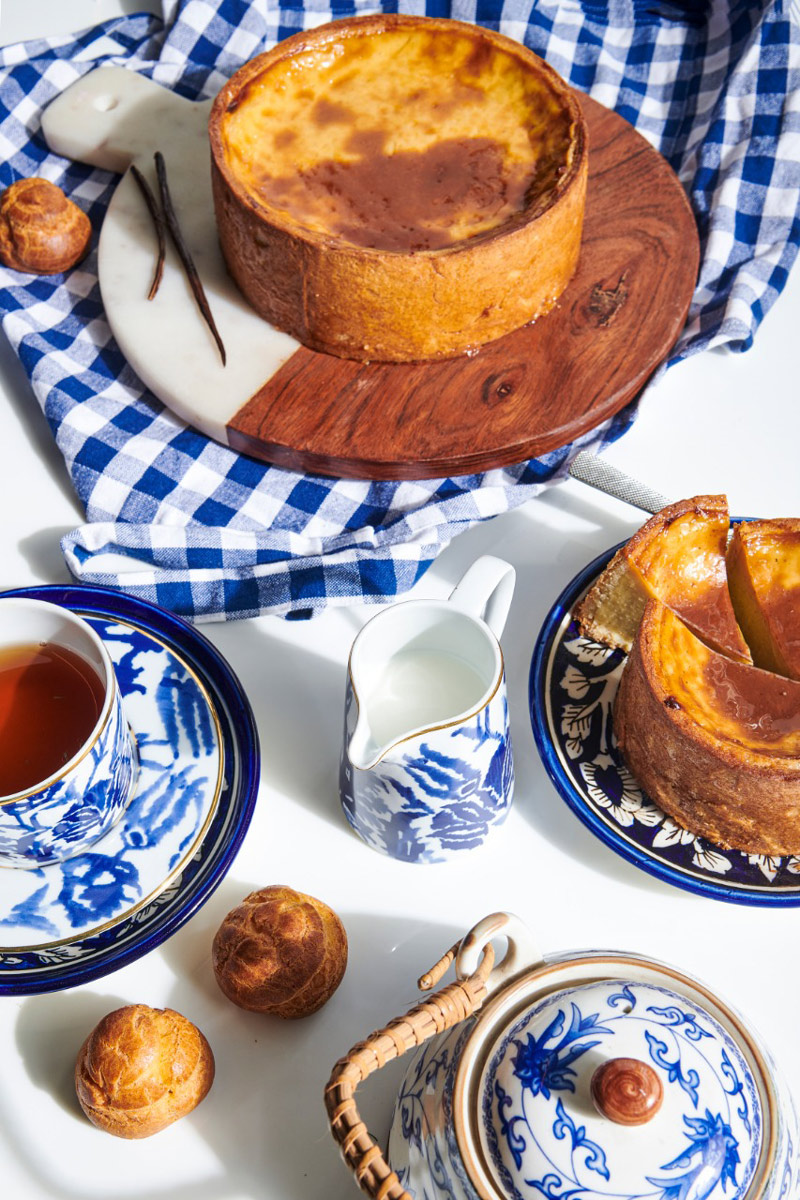 A French chef - Maxime Montay – from the French Riviera, has introduced Delhi to classic French desserts like Paris Brest and St Honore at Monique Patisserie. These complex desserts have become hot sellers at this boutique cloud bakery opened by Shivan Gupta in the middle of the pandemic this year.  St Honore is so pretty that you may not want to bite into it. It has a base of puff pastry and a circle of choux pastries filled with pastry cream and all this is painstakingly piped with Chantilly cream on top. Paris Brest is a choux pastry with almond and hazelnut praline. "There was a generation that did not want to explore but now things have changed. The flavour profile of the customers has become more evolved," says Gupta. "They want to understand what went into these desserts." If you like macarons order those as well. 
2. Miam Patisserie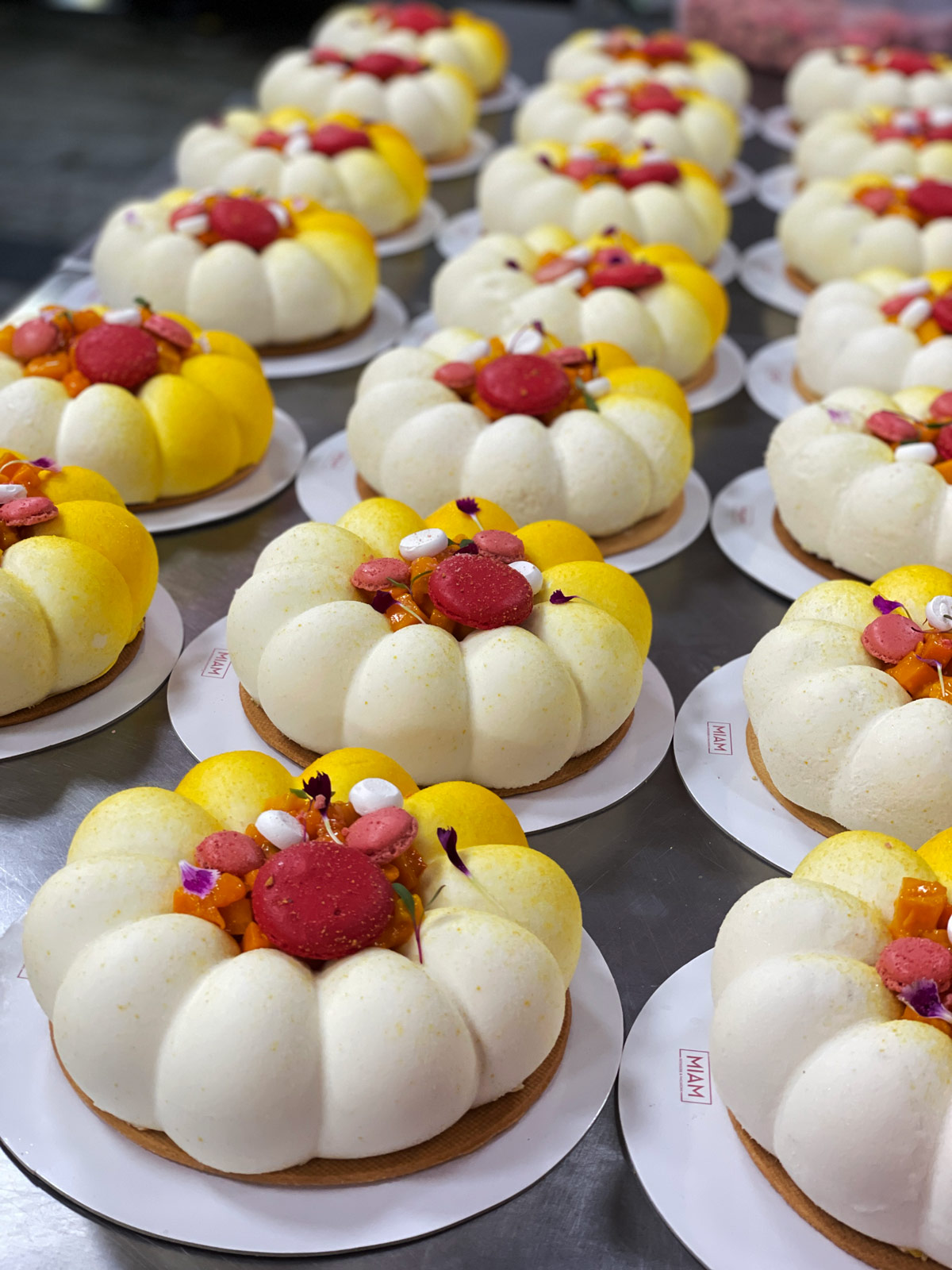 Chef Bani Nanda loves playing with traditional flavours—a Black Forest cake becomes more appealing with layers of vanilla mousse, chocolate genoise sponge, cherry jam, dark chocolate ganache and a dark chocolate velvet spray. This has become one of her best sellers. She thinks people still remember their old favourites but want them in a new avatar. "Everyone had enough of brownies and fondant cakes so they didn't mind a change," says Nanda. "They may still crave for familiar flavours but presented in a different manner." Another favourite is the Belgian Dark Chocolate & Salted Caramel cake in which that subtle hint of salt gives it a whole new twist. Order here.
3. Paris My Love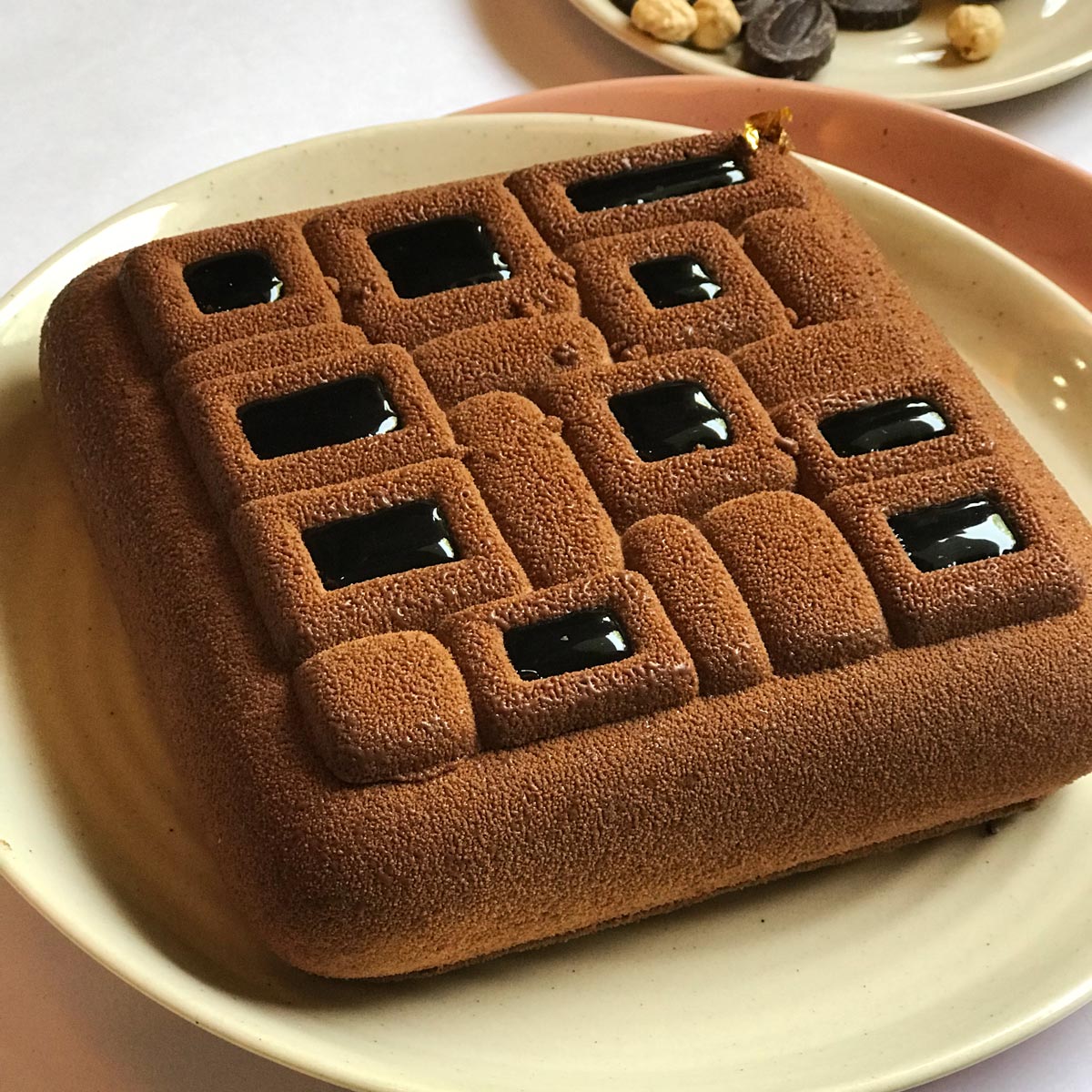 Sahil Mehta, who has been behind many bakeries like L'Opera and The Artful Baker in Delhi, launched this passion project for a niche clientele. The Angelina cake that is made of the world's finest chocolate blended with hazelnut, vanilla set on a hazelnut brownie has become a hot favourite. "I cater to the creme de la creme and I am happy doing that. There is no compromise on ingredients. I have cakes starting at Rs 3.5-4,000 and people do not crib, so there is a market out there." Other hot sellers are croissants, on a regular day they sell about 250 so you can imagine how good they must be. Try their pizza croissants when you want to experiment—the base is made with the croissant dough making it flaky instead of dense.
4. Pasteleria Basque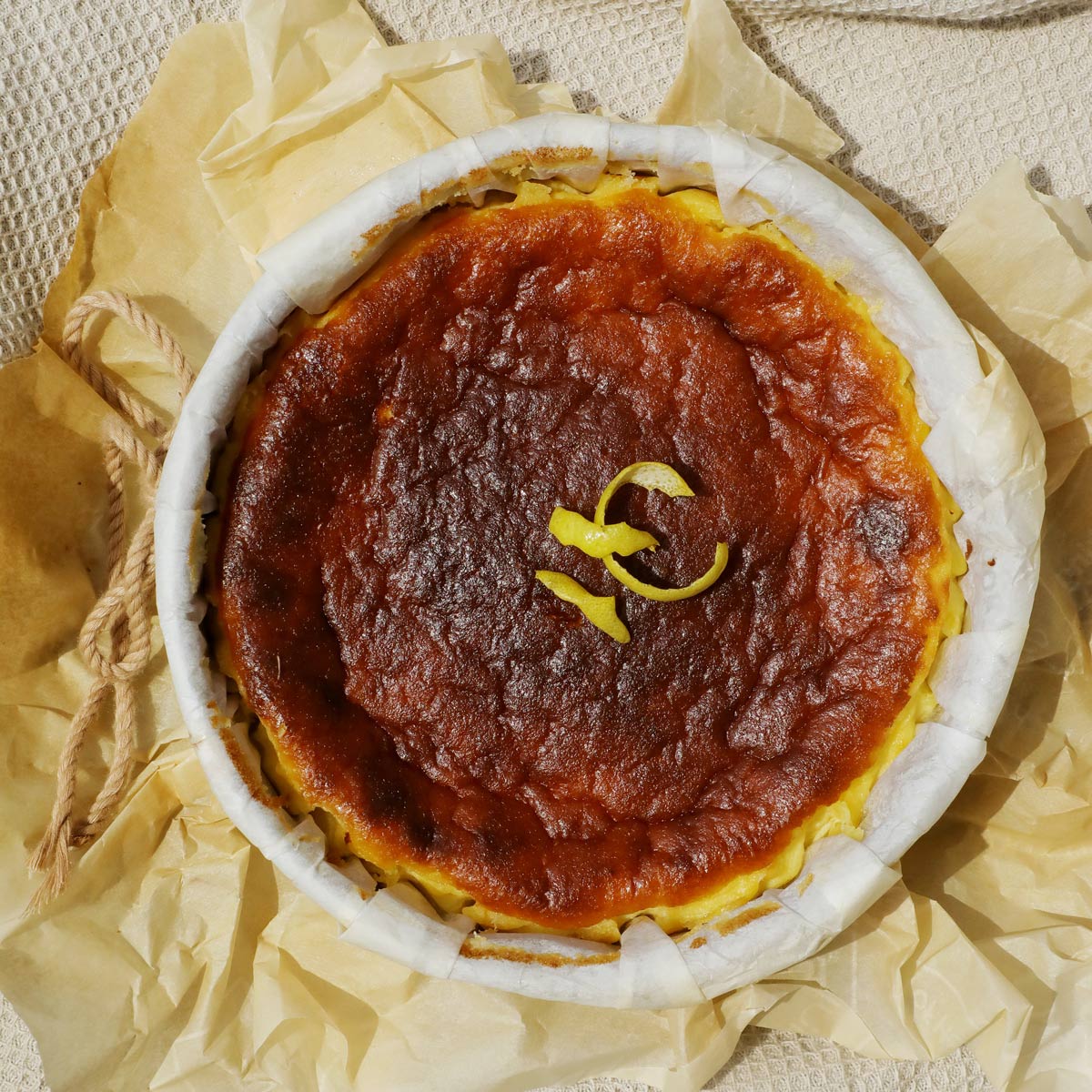 What is better than cheesecake? A burnt Basque cheesecake. Yuvraj Singh Solanki has brought this speciality from the San Sebastian region of Spain to Delhi. The crustless cheesecake is slightly burnt on the top, the sweetness is not overpowering and you can actually taste the cream cheese in a single bite. Enough to make you weak in the knees? They have just three cheesecakes on the menu – original, Yuzu and Lotus Biscoff but they plan to add a few more flavours like Dark Chocolate and Avocado.
5. Colocal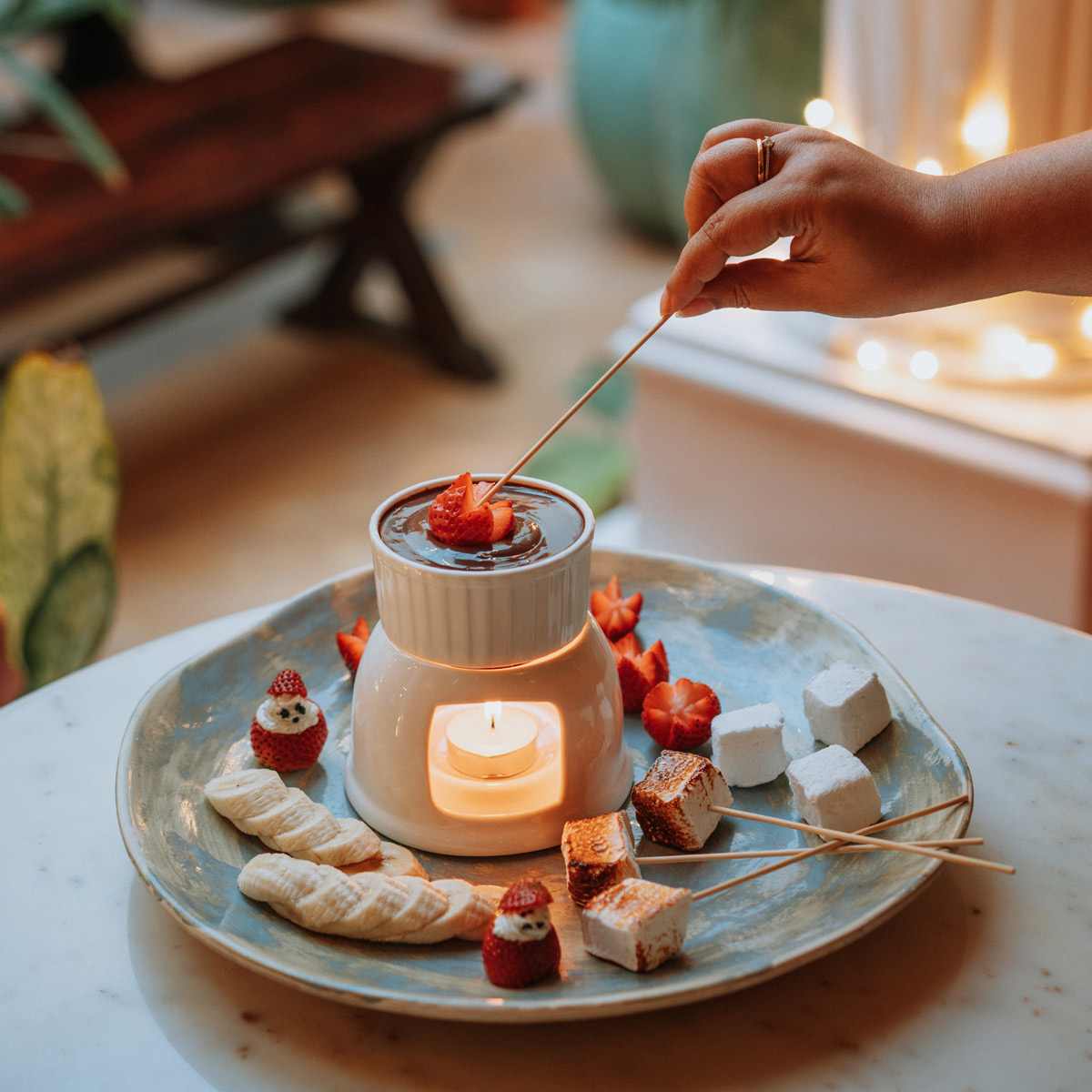 For those to whom chocolate is an indispensable component of desserts, it comes in a new avatar at Colocal. The chocolate factory and café have introduced the national capital to the concept of 'bean to bar' with locally sourced cacao from Tamil Nadu and Kerala. You can watch how chocolate is made from scratch - a new notion for Delhi – at the in-house chocolate factory. Sheetal Saxena and Nishant Kumar Sinha, the duo behind this venture, say people love desserts made from pure chocolate like the twice-baked chocolate cake, chocolate tart and the rich chocolate fondue.
Address: The Dhan Mill Compound, 100 Feet Road, Chhatarpur
6. Torte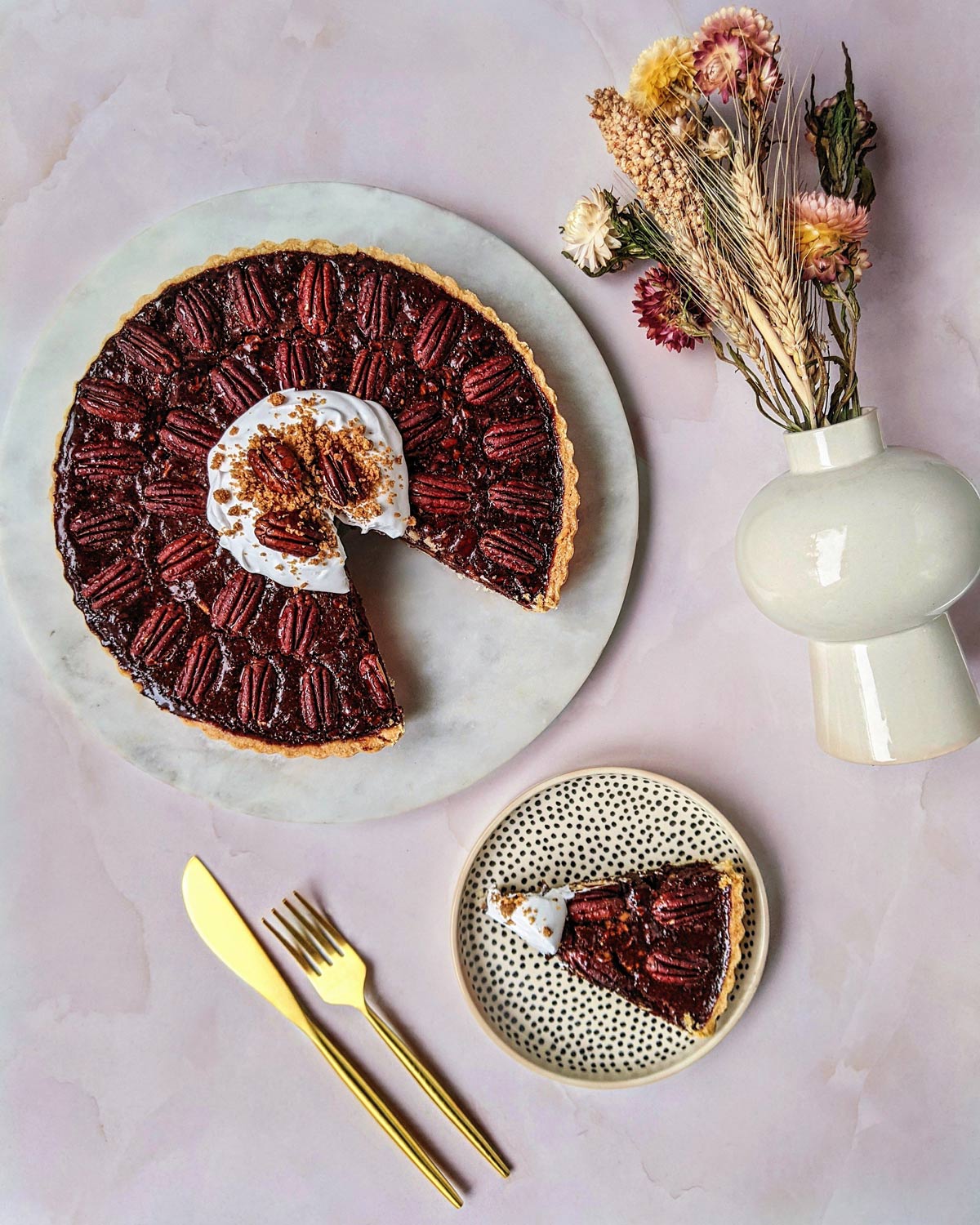 A pastry chef with a gluten allergy – now that is challenging. When Rhea Wadhawan found she is allergic to gluten, she realised she could not have most desserts in the market. So she launched Torte in her kitchen to offer gluten-free options apart from the regular cheesecakes and tarts. "I felt that people like me should not be deprived of the fancy stuff so I keep coming up with interesting options," says Wadhawan. The gluten-free macrons and madeleines do well and Torte even has vegan and keto desserts.
7. Project Sweet Dish
Two ex-Oberoi pastry chefs started this small boutique bakery last year. Their butter croissants, Korean buns and ragi croissants are popular but they only offer these once a month, so do keep a lookout. When it comes to cakes, their Mocha praline, which is coffee, chocolate and almond praline is the most popular, and so is the Hazelnut, Cherry Almond along with a tropical cake made of passionfruit, banana, coconut and vanilla. They may open a dessert bar when things get better. Order here.
8. Mr & Mitts Bakery
When Mitali Sahani opened this delivery-only bakery last year, little did she realise that sourdough donuts and cronuts would be the hot sellers as people coped with the lockdown. Sahani says that she opened the bakery when she realised that people stuck at home were longing to try something innovative. The Nutella cupcakes and Crispy Hazelnut Crunch cake is also something people are enjoying. They even have a range of sugar-free cakes. Order here.
Photo: Monique Patisserie; respective bakeries and patisseries