India is not alien to the concept of 3D baking. From Chef Tejasvi Chandela's alphonso mango and cinnamon; and chocolate, hazelnut and salted caramel entremets; to Chef Amit Sinha's chocolate Eiffel Tower; many such renowned chefs from across the country, have amazed dessert enthusiasts with their mind-blowing baking techniques. While the former owns three Jaipur based brands namely, Dzurt Patisserie and Cafe, All Things Chocolate and Cut Chocolate Cake; the latter is known for being the second runner up at Asian Pastry Cup 2016, in Singapore. 
In an exclusive interview with Zee Zest, Ukranian pastry chef Dinara Kasko tells us how she uses 3D technique and design to push the boundaries of pastry design, literally, one innovative cake at a time. 
 
Taking this 3D technique of cake designs a notch higher, Kasko's geometric designs are a result of her passion for architecture, design and patisserie . An architect-designer and a 3D visualiser, Kasko started baking for her family when she was on her maternity leave, and in no time got so deeply involved in the process that she combined her design skills with baking only to make a full-fledged career out of it.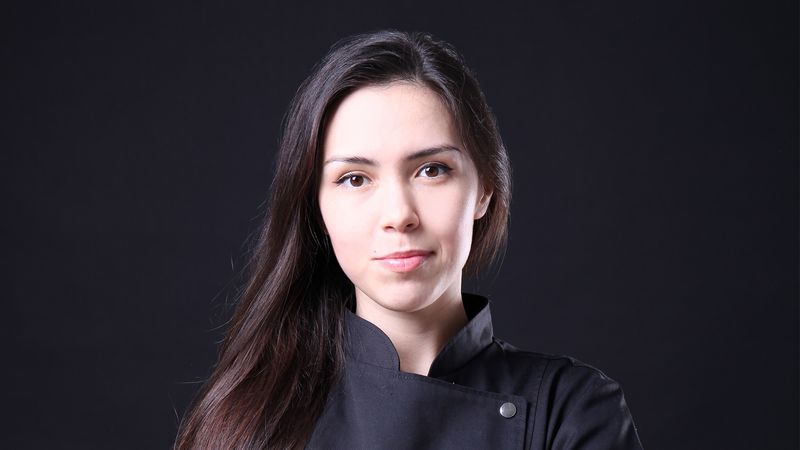 With time her immense talent landed her eye-turning projects such as the Land Rover 70th anniversary cake, algorithmic modeling cakes made from Ruby chocolate for Barry Callebaut in Shanghai, and more.
"My creative process starts with an idea which later becomes a sketch. Then I design a 3D model, print it, and make a test silicone mould. If I'm completely satisfied with the result, I make a first test cake, finish the coating, and then decide if the final cake is good enough," she says of her creative process. For each design, she develops a recipe, and then works on visual content, take pictures, make videos and post them to her social media, "I'm 100 per cent involved in the whole process of designing my moulds, because I need to understand every nuance to create the best product," Kasko explains giving credit to her background in architecture design and knowledge of 3D software.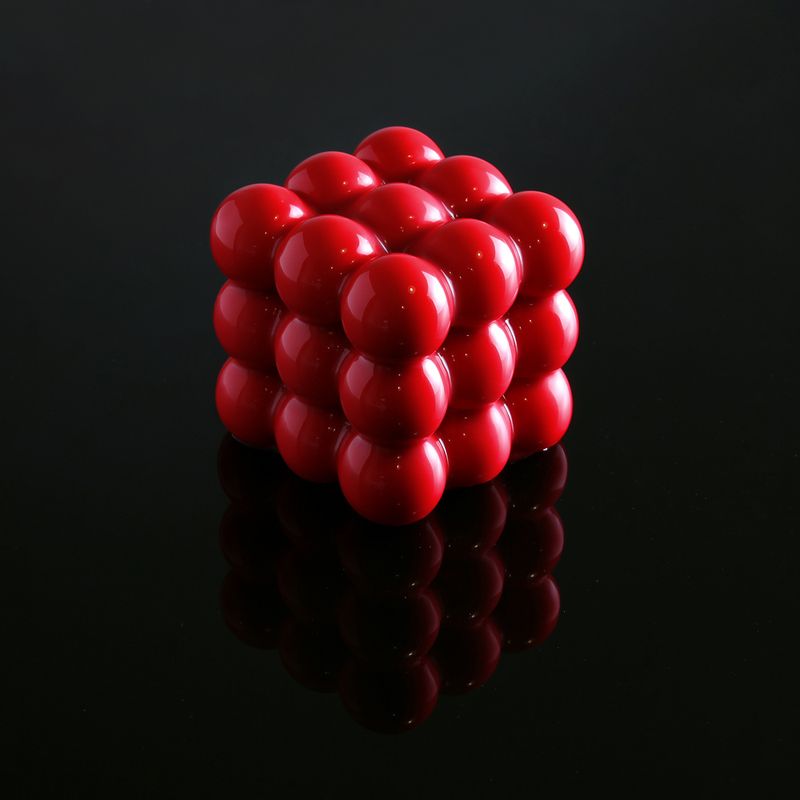 When quizzed about her favourite pastry chefs around the world, she mentions the co-owner of Lavonne Academy of Baking Science and Pastry Arts, Bangalore, Chef Vinesh Johny, and one of the world's best pastry chef and chocolatier Pierre Hermé from Paris.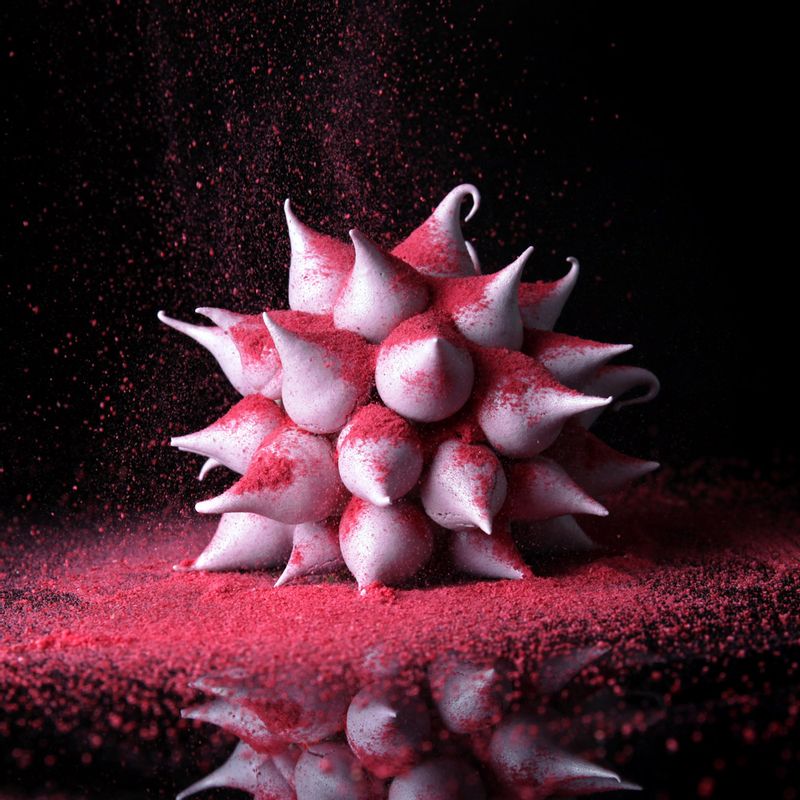 Tips to ace Dinara Kasko style of baking  
Freezing plays a major role in ensuring that the edges stay perfect while unmoulding the cake so that it doesn't lose shape. Therefore, a good freezer is the key.
Mousse cakes are much easier to transport because they can be frozen making them steadier.
Never guesstimate in baking, it does not work like in cooking. Baking needs precise measurement and is very strict on this matter.
Big moulds are always the most difficult. They are very time consuming, a lot of material goes into making them, sometimes those projects take months.
Don't be afraid to experiment with different styles, try something new until you find the one you like the most.
It's very important to understand your customers' preferences, sometimes what you like and what the market needs do not match.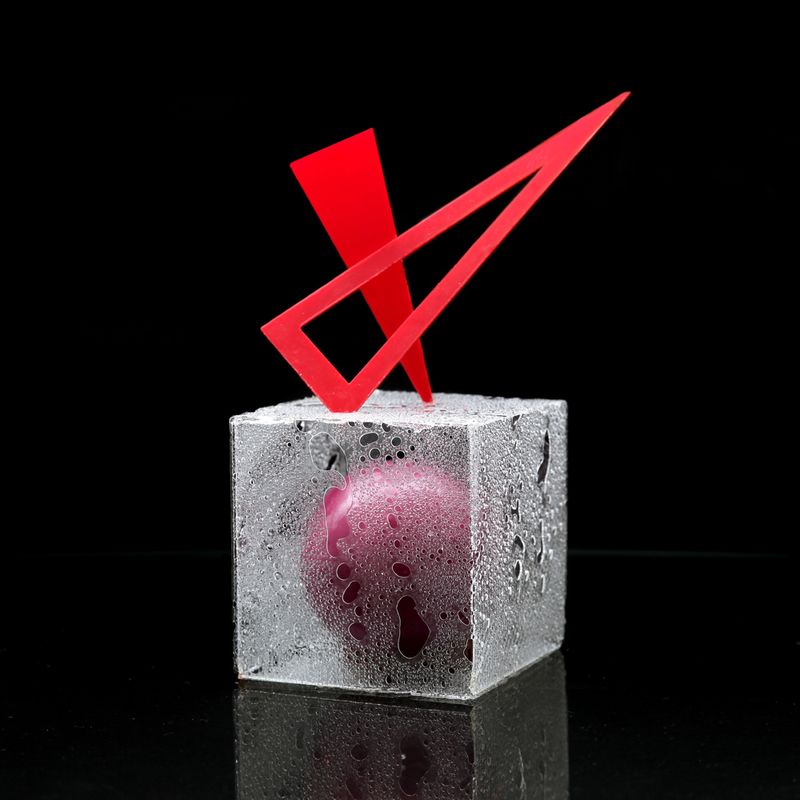 Some rare ingredients ever used 
Mango - Although easily available in India but an exotic and expensive fruit rarely consumed in Ukraine.
Cacti flower puree
Calamansi (Philippine lemon) puree
Yuzu (a citrus fruit from the Rutaceae family) puree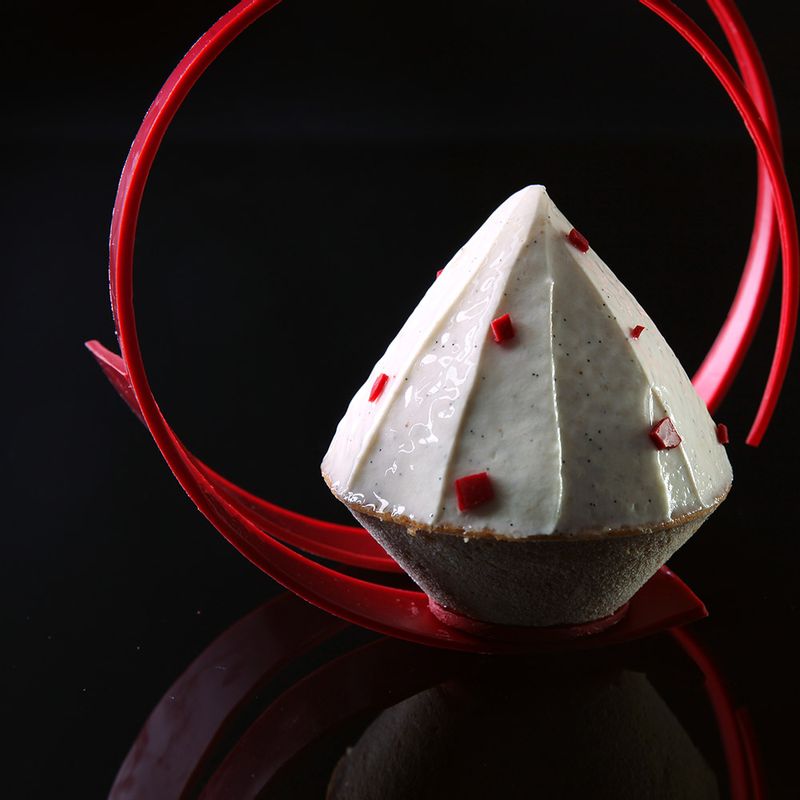 Favourite bakes 
Tarts with nuts
Eclairs
Classic cakes, such as, honey cake
Ice cream cakes
Exotic flavours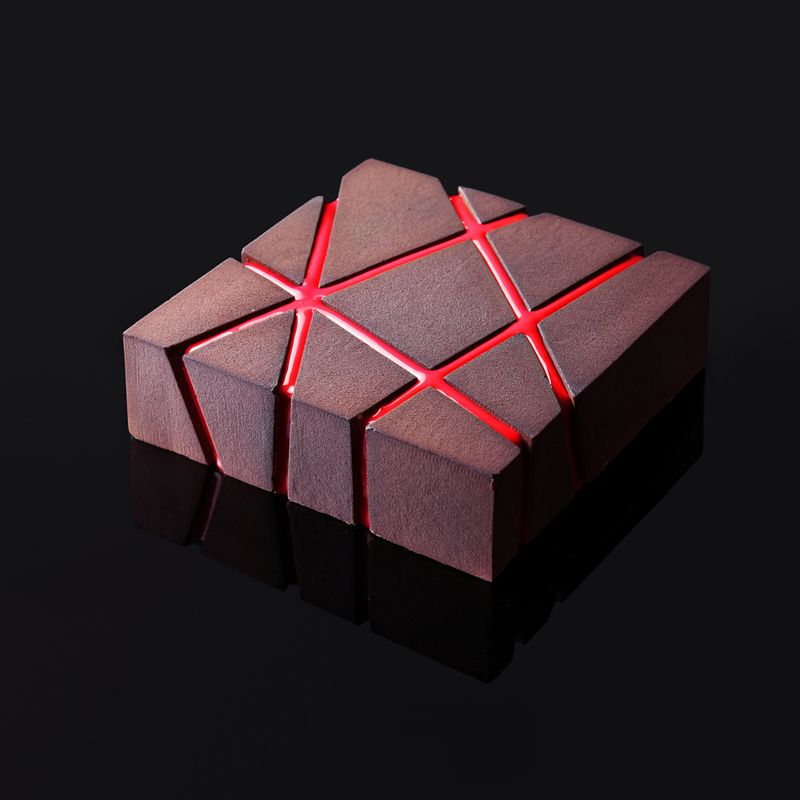 Tarts with berries - Recipe
Ingredients
For dough 
374g Wheat flour
200g Butter
130g Powdered sugar
48g Almond flour
71g Eggs
Two grams salt
For pastry cream
208g milk
154g cream
One vanilla bean
96g egg yolks
102g sugar
24g cornstarch
24g gelatin mass
20g white chocolate
For caramel
125g sugar
218g cream
19g glucose
54g butter
1.5g salt
One vanilla bean
120g chocolate Ghana 40 per cent
For caramelised pecan
100g pecan nuts
65g sugar
30g water
Seven grams butter
For egg wash
Mix 50 grams of egg yolks with 50 grams of cream; and use it with a brush or a spray gun.
Method 
Dough
Put softened butter with powdered sugar, flour, almond flour and salt.
Mix all the ingredients with flat beater.
Add eggs at the end.
Roll it out with a rolling pin into sheets about two to three millimetres thick and leave it in the fridge for several hours.
Grease baking rings with butter if needed.
Place the dough in rings of diameter eight to 16 cm.
Bake it at 160 degree-Celsius for 10-15 minutes, then smear the dough with the egg wash and continue baking for five to seven more minutes until it's golden.
Pastry cream 
Cut and scrape vanilla beans.
In a saucepan combine vanilla seeds and vanilla pods with milk and cream.
Bring everything to simmer, remove from the heat, cover the pot, and leave it to infuse.
Whisk together egg yolks with sugar and cornstarch.
Remove vanilla beans from the milk and return milk to simmer.
Temper egg yolk mixture with hot milk, then pour everything back into the pot, bring the mixture to boil, and cook for two minutes while stirring constantly.
Remove pastry cream from the heat, pass it through a sieve, then add soaked gelatin and white chocolate and emulsify with an immersion blender.
Caramel
Cut vanilla bean and scrape out the seeds.
In a pot bring heavy cream to simmer together with glucose and vanilla seeds and pod.
Remove the pot from heat, cover it and leave to infuse.
Remove the vanilla pod and warm the cream up.
Melt the sugar in a heavy-bottom pot, then gradually add hot cream and mix well.
Let the caramel cool down to 85 degree-Celsius, add chocolate and salt and emulsify with an immersion blender.
Let it cool down to 45 degree-Celsius, add cold butter and again emulsify with an immersion blender.
Caramelised pecan
Chop nuts, heat up sugar, glucose, and water to 117 degree-Celsius.
Put nuts into the caramel and mix with spatula and they covered with caramel.
To assemble 
Put the caramel into the tart shelf, then add nuts and pastry cream.
Cool it down and wait till the pastry cream is set.
Decorate with fresh berries.
---
Photo: Dinara Kasko