India's infatuation with sourdough is no longer a fleeting phenomenon. The rustic loaf of bread has become the go-to alternative for commercial sliced bread in the urban centres of the country. Leading this shift to artisanal breads is Aditi Handa and her brand The Baker's Dozen. Handa and her partner Sneh Jain are all prepped to take the brand pan-India with a presence in 15 cities with e-commerce playing a major role in this growth. The duo also plans to go international by 2024.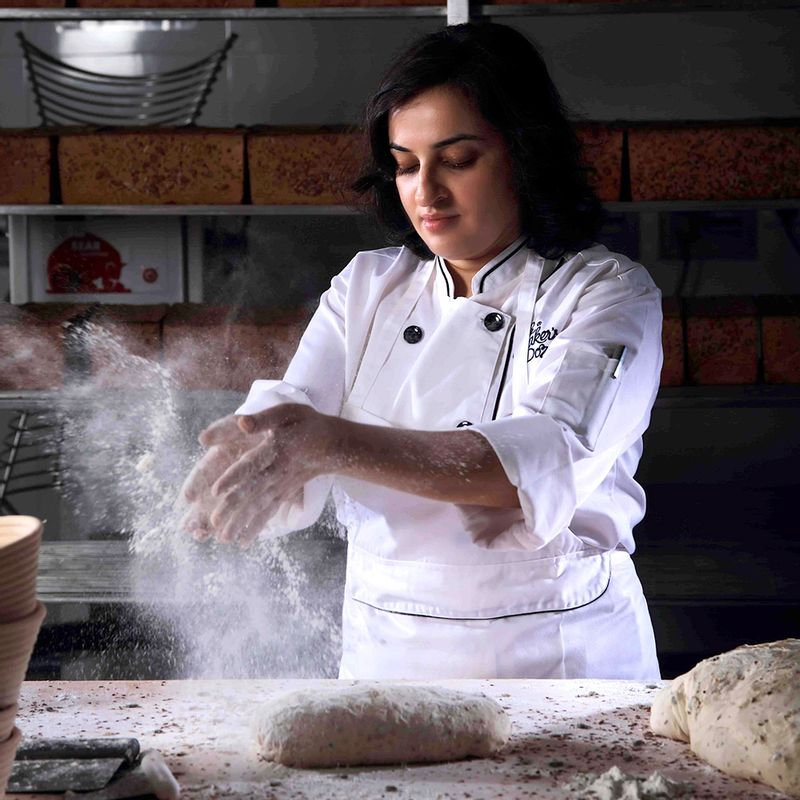 The eight-year-old brand began when the duo realised that India lacks quality bakery products, especially breads. It was a fortuitous decision since Handa loved to bake. What followed was intensive market research and training—Handa further honed her baking skills at International Culinary Institute, New York and Le Cordon Bleu, Paris, before setting up shop in Mumbai with four bakers. Handa is also a trained psychologist and HR expert. But it is in baking where Aditi Handa's calling lay as she says, "Baking is so much about love, if you really want to bake there is no way you cannot become awesome at it. It takes a lot of dedication and hard work but then again what doesn't!"
Not just breads, The Baker's Dozen has also expanded in cakes, butters and even ready-to-cook cake mixes. The newest addition to the range is a pancake premix, Super Fluffy Pancake Mix—each pack makes up to 22 pancakes that you can customise with icing stencils.
We spoke to her to about her The Baker's Dozen journey, balancing the roles of a creator and an entrepreneur and more:
1. What attracted you to baking and bread in particular?
In March 2012, while we were clear that we wanted to start a bakery, what this bakery would make was a bit uncertain. A month later, when I was shaping one of my first sourdough, a French Pain Aux Cereales, whilst working with my dough, I knew at that moment that baking bread was the purpose of my life. 
Also, bread is a very simple product made from very basic ingredients like flour, water, yeast and salt. But what is amazing is how there are so many ways these ingredients can come together to make a comforting loaf of bread. Also, in cakes, a baker can cover up some errors through icing, fondant etc. There is no escape in bread! Once your dough is in the oven, a baker cannot do anything to it. It is your hand skills that decide how the bread will turn out eventually.
2. What drives sourdough bread's popularity in India?
Sourdough breads are extremely tasty! The breadmaking technique in a sourdough loaf makes a humble product like a bread stand out and sing. It also has several health benefits: its kinder on the gut and it accelerates the process of nutrient absorption in the body. I think, sourdough bread is the only way one should consume bread. 
3. What is it about baking that makes it such a satisfying endeavour?
A bakery, across the world, is associated with happiness and joy. When you've had a mad morning, a warm butters croissant fixes it or when you have done well in your exam and your mom rewards you with a cookie—a bakery always conjures happy memories filled with warmth. To be running a bakery is like being in the happiest place in the world. 
4. What has been the biggest challenge for you as a baker and entrepreneur?
In 2013, when we first launched our products, we realised that most of our patrons weren't aware of sourdough. Educating them and making them fall in love with sourdough was a challenge at the same time maintaining the production flow was also necessary. We started offering free samples to all the walk-in customers while also went door to door in a few areas for sampling purposes.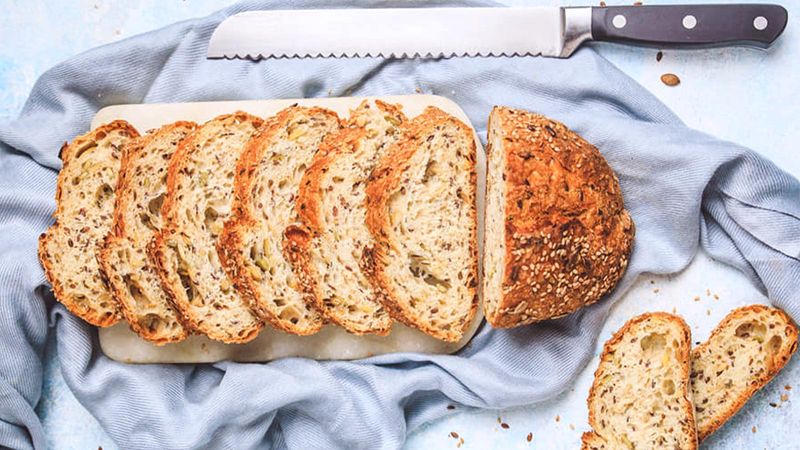 5. How has the journey from bread to pre-mixes panned out?
We started our journey with seven products that included our signature sourdough Four Grain, Pain Aux Cereales, Multigrain, Focaccia and currently we have a product line of 75 products. Over the years, we observed that our customers are always open for new products and they accept all our products wholeheartedly. We often receive requests from our customers to include few products in our menu and we aim to fulfil their demands. Hence, our way from bread to cake-mixes is a result of increasing demands and requests of our customers.
6. What are the technology investments you've made in The Baker's Dozen? 
It is always believed that bakery products have a very short shelf life, and this is true. So, as we expanded our footprints across the country and moved our headquarters to Ahmedabad, it was crucial for the success of the business to increase the shelf life of our products. We are a preservative-free brand, something we did not want to change, hence after multiple trials, we came across a packaging technology that prevents external environmental elements from entering TBD products, eventually increasing the shelf life of the products. We call this TBD Fresh Lock.
7. How do you balance the artisanal side of The Baker's Dozen with the demand? 
The value of the baking process is something we have never compromised on. Our products are handmade, each loaf gets individual TLC and you will never find two identical-looking loaves. Our innovative packaging technology and streamlined production process has further helped us maintain our quality at a large scale.
8. What is in store in the future for you and The Baker's Dozen?
We aim to be a major brand across all major cities and towns in India by 2024, providing our sourdough bread to every Indian household. We will also look to expand internationally as we feel a definite need for artisan bakery products across the Asia-Pacific and Middle East region.
Aditi Handa's three tips to baking breads at home
Take a simple recipe to begin with

Take a recipe that is maida based and once perfected then shift to atta

Ensure you have 4-5 hours on hand to bake
---
Photo: Facebook/ The Baker's Dozen