We all love a good story, don't we? It creates a sense of connection, gives us a peek into other worlds, helps us learn incredible details, and build familiarity and trust for the characters in it. A good story is even better when it comes beautifully plated, promising an interesting combination of colours, textures, and flavours. Chef Avinash Martins, the mastermind behind Cavatina Cuchina, the popular restaurant in Goa's Benaulim, and L'Oreal New Hyaluron Moisture presents Zee Zest Unlimit Awards 2023's 'Chef of the Year', recognised the power of storytelling early on, and is currently busy weaving characters and narratives into the dishes served at the Cavatina Cuchina.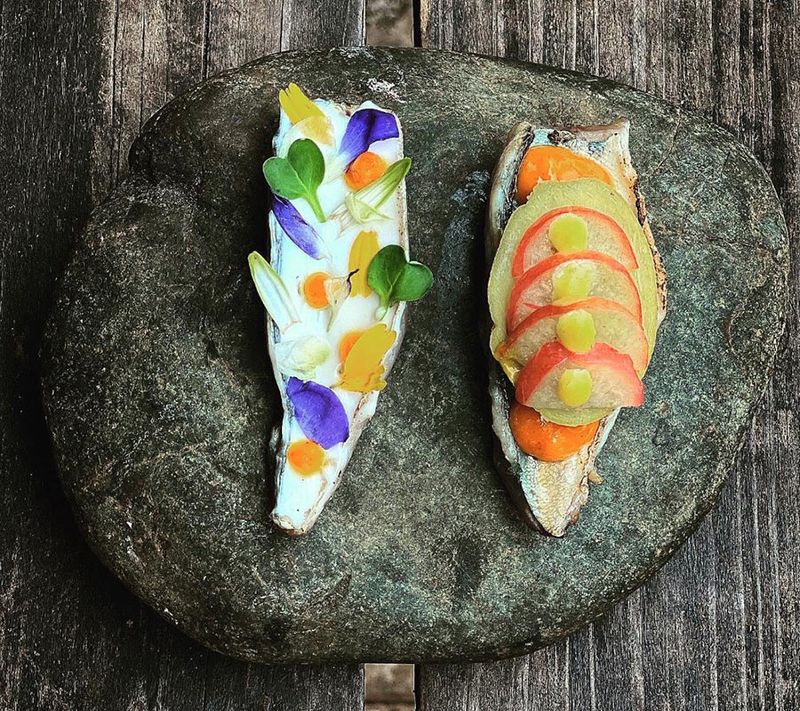 A humble chef, who takes much pride in his roots and the culinary heritage of his home state Goa, Chef Avinash is getting popular by the day for showcasing regional dishes with a hint of experimentation. These dishes are further laced with stories of his heartwarming relationship with the local artisans of Goa and those on the origins of the produce/dish.
Curious about his work and vision with Goan food, this writer engaged in a candid chat with Chef Avinash Martins.
Scroll down to read the edited excerpts:
1. How do you feel after winning the 'Chef of the Year' title at the Zee Zest Unlimit Awards 2023?
I feel honoured and blessed because the food that I am showcasing covers the entire plethora of Goa and not a particular cuisine from the coastal state. It is the entire community, which has been showcased here, and I feel proud of the fact that the world, through the medium of such a big platform, Zee Zest, is honouring me for the work I am doing. 
2. Please tell us about how you entered the culinary world and when?
I started cooking at a very young age, and I started cooking full-fledged when I was in standard fifth. But I had never thought of becoming a chef. 
I come from a family of master mariners. My father and uncles were captains aboard ships. So, by default, I headed in that direction after my plus two. But after six months into the profession, I realised it wasn't for me.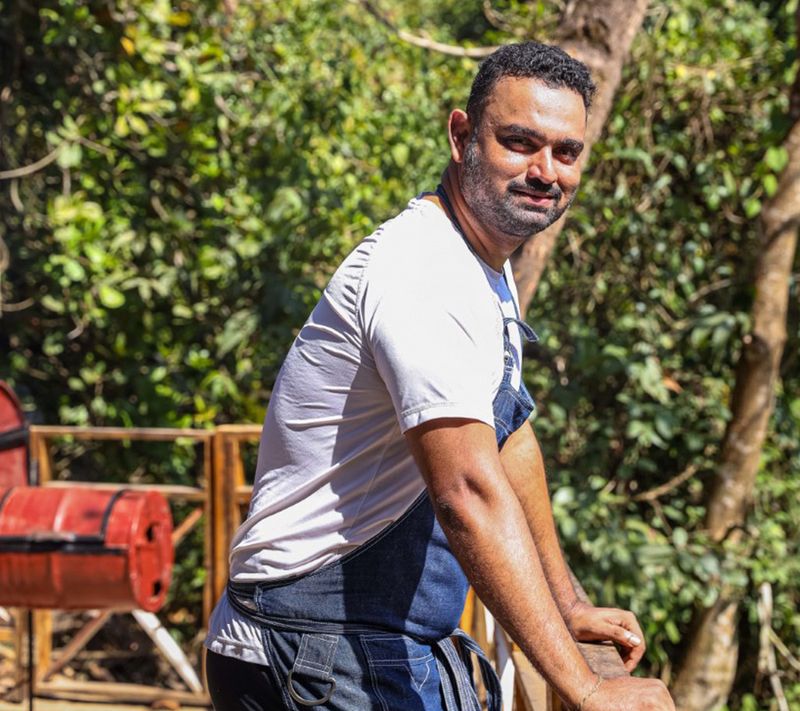 I'm a creative person — I sketch, paint, and love playing with different creations — and that job was too mechanical for me. So, I quit and returned home to find a profession I enjoyed. I would consider architecture, but it involved a lot of mathematics and physics, and I'm a zero in those. Eventually, I turned to culinary science and I trained to become a chef. 
I was fortunate enough to work with several international names such as Chef Thomas Keller, Chef Georges Blanc and Chef Gary Danko, and also eat at a few good restaurants while I was abroad. I returned to Goa in 2013 and aimed to do something different, so, I started my restaurant Cavatina in south Goa. 
3. Why South Goa and not North Goa, considering the footfall in the north is much higher?
I come from South Goa, and I know it's not as happening or popular as in the north. Any sensible businessman would park his money in the north, considering footfalls, but money was not my primary focus. To me, the south was more of what actual Goa is all about. And my primary focus was to serve something different, give quality, and be true to oneself.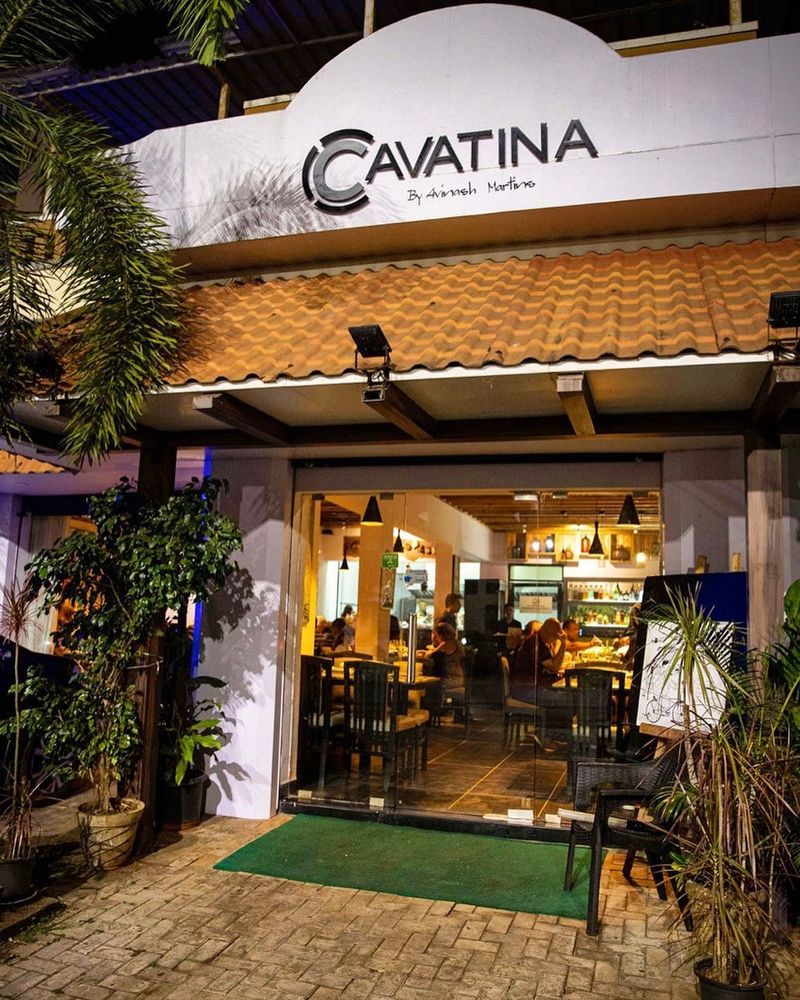 4. You started by serving world cuisine and then turned to reimagine Goan food. What facilitated this change?
The pandemic and resultant lockdown proved to be a turning point. During the lockdown, since many places were not open, we didn't have several imported ingredients such as salmon, tuna and Australian lamb racks. We had to use whatever was available locally. And amid all this, the restaurant had to be shut for six months since I don't pack my food in a parcel bag. For us, it's more about experiential dining, not takeaways or deliveries.
During that break of six months, I visited several local artisans, went foraging in different villages of Goa, spoke to small-scale fishermen, and after that, a revelation hit me.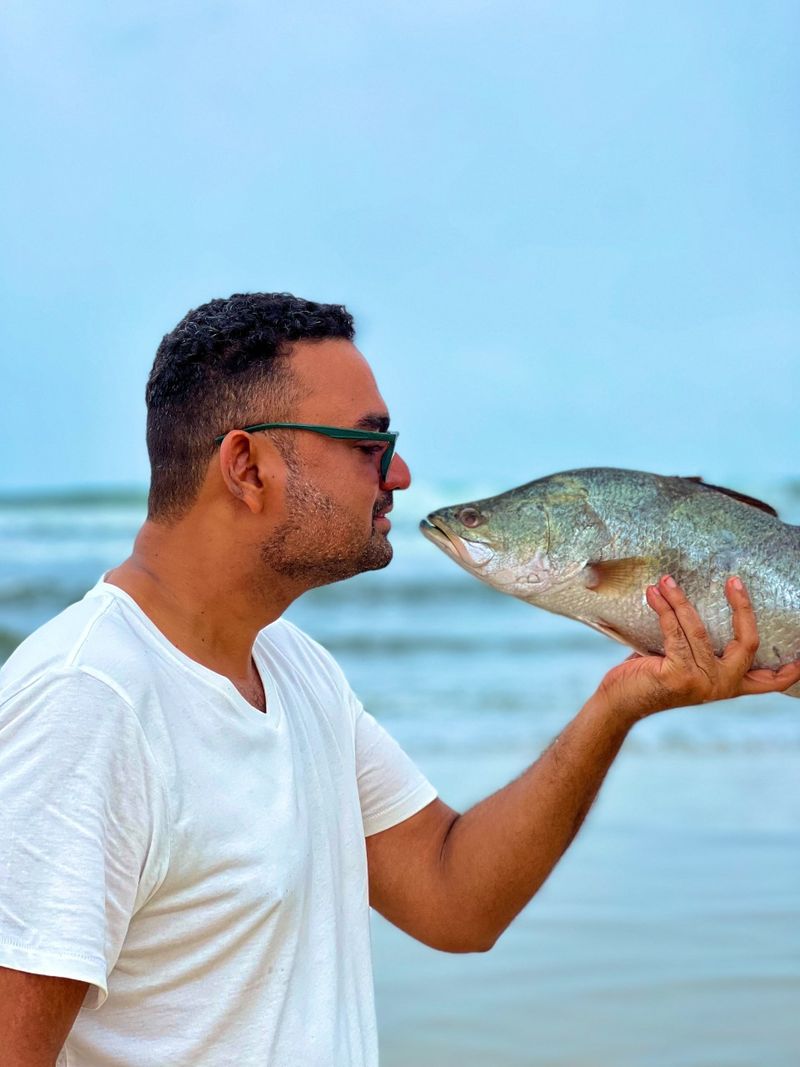 I witnessed so many artisans' stories and how hard they were working. I felt like these had to be highlighted in the form of a story. Today, Cavatina is about them. It's about all the communities of Goa and their food.
I do a seven-course tasting menu in the form of a postcard, and we narrate their stories through food. Rather, we showcase their food and narrate their story. 
5. Can you share an example of a dish/item from Cavatina's menu and the story behind it?
The classic example is on my tasting menu. The multi-course meal opens with a bread called poder poder ponk ponk. Poder means baker (derived from the Portuguese word for bakery — padaria), and ponk ponk is the sound of a poder's bicycle.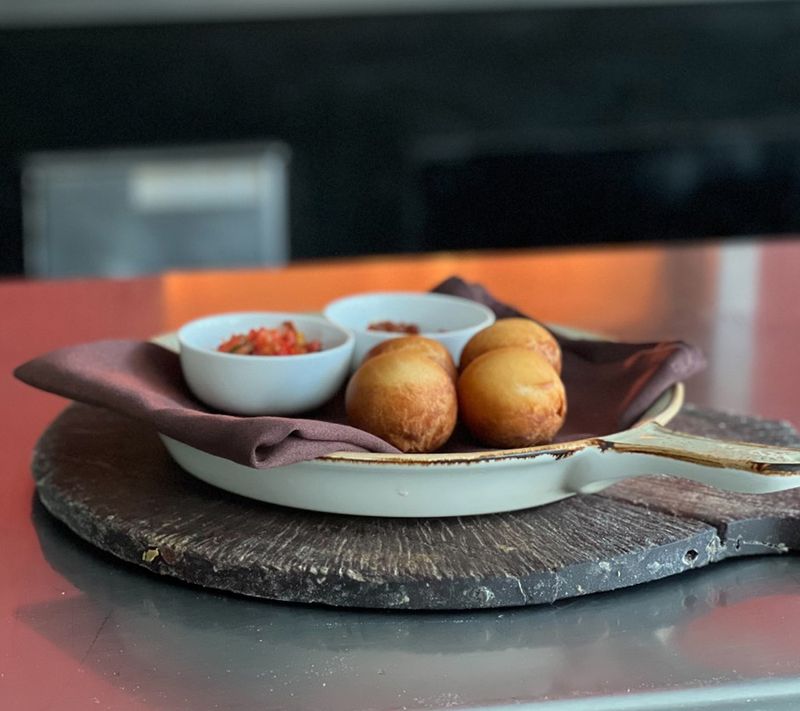 It's a sharp sound that Goans wake up to every morning. We, Goans, never woke up to an alarm clock but the sound of the baker's horn. The minute we heard that, we knew it was six am, and it was time for bread delivery. Bread got delivered at home, and that memory has been incorporated into my menu.
A fun fact — the bread used for vada pav in Mumbai originated in Goa. The Jesuit priests in Goa started making that bread in a village called Majorda, and from there it went to other parts of Goa, and later, went as a dowry to the British Prince. And from there, it went to the entire India. These are the kind of stories that we want to narrate.
6. What is your vision for Goan food?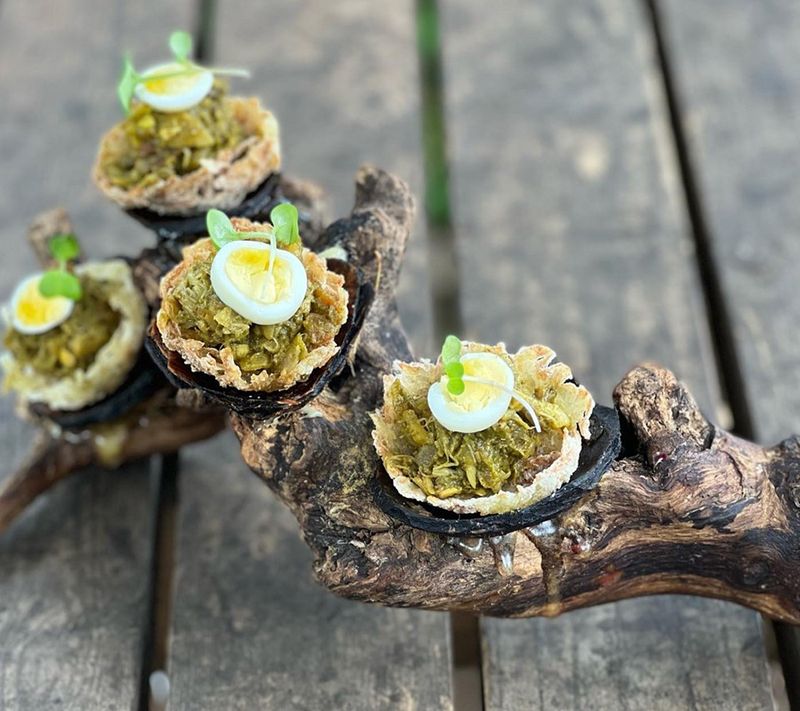 I feel people just know the tip of the iceberg when it comes to Goan food. Like the usual vindaloo, cafreal and xacuti. My zeal and zest are to educate more and more people on what actual Goan food is all about. Also to take Goan food to a level that it can stand alongside any Michelin class or star cuisine restaurants.
7. Where do you think the Indian regional food scene is headed?
I feel the future is micro cuisines. I feel that India doesn't have 29 states but 29 countries because each state has such unique flavours. Each state has such different ingredients, which are not commonly found everywhere. I'm not talking, generically, like the dosas and parathas, but region-centric dishes. If focused well, I think in the next 10 years, India will be the talking point for all other cuisines.
My Goan cuisine is a rainbow of flavours. It has influences from the Portuguese, Saraswat Hindu community, and the pre-Saraswat community, which were the natives of Goa.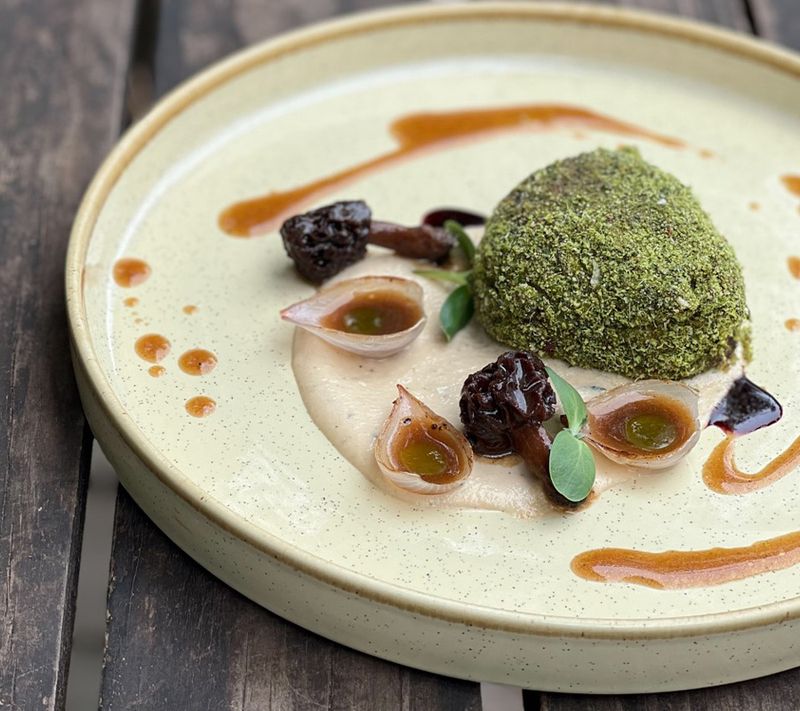 Also, when you're doing regional cuisine, you're automatically ticking all the other boxes — from sustainability to eating fresh, seasonal, to supporting the local economy. Gone are the days when you wanted imported salmon and lamb racks flown in from different parts of the globe. God knows when it was packed, flown, and received by the distributor — just imagine the amount of energy and the carbon footprint. Just compare that to the process of going to a farmer, plucking produce from the mother soil, prepping it, and consuming it — probably that same afternoon, not even keeping it for dinner. This should be our approach.
8. How difficult is it to sustain a business like this where the menu changes as per availability?
Honestly, for me, I don't look at it from a business point of view. The minute you start putting numbers into this equation, there's a chance you may fail. Whether it is changing the menu with the season, change of cutlery to go with the dish, printing menus, or anything else — no matter what the cost, it needs to be done. It's for the sake of betterment, for the sake of everyone — from a local farmer to the fisherman to the diner.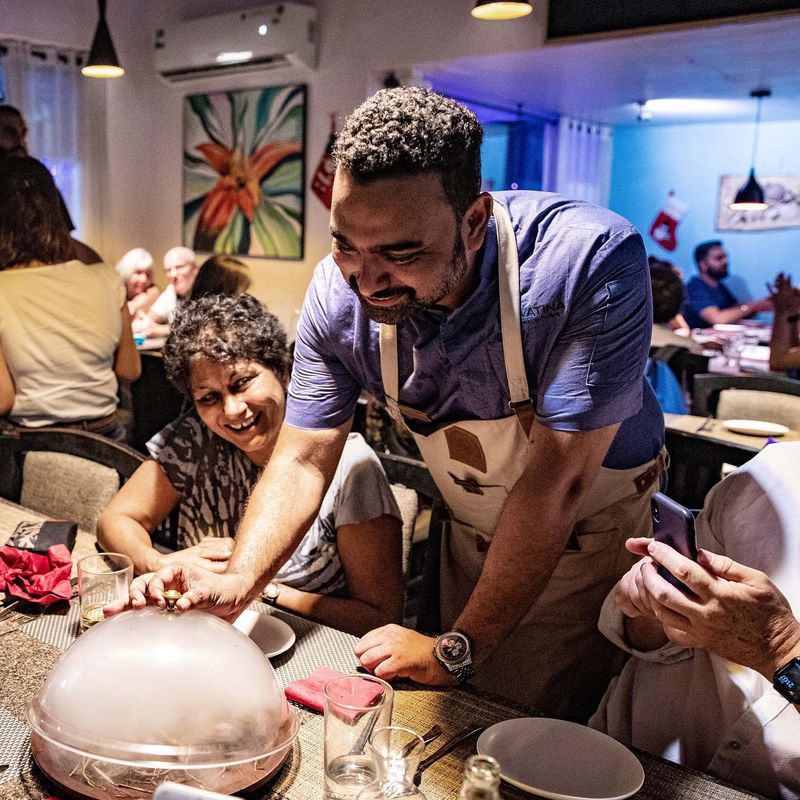 We must adapt to the season, and not the other way around. This is my thought process. Our ancestors did it beautifully. We don't need to reinvent the wheel but just look back at what our forefathers did 50-60 decades back. All the answers are there.
I feel that we've messed up our cycles of growing fresh and preserving stuff. That's where the problems lie. Our food is our greatest medicine. If we can control that, there's nothing like it. 
9. What's next on your plate?
More pop-ups and collaborations. I look forward to growing sustainably. There's a good captive audience, who understands our philosophy. The zeal and the zest are to reach a wider audience and help them understand what Goan cuisine really is, and hopefully the next time they visit Goa, they look at the state beyond a beach or party destination. 
Chef Avinash Martins won the 'Chef of the Year' title at the L'Oreal New Hyaluron Moisture presents Zee Zest Unlimit Awards 2023. The special partners for Zee Zest Unlimit Awards 2023 were Appy Fizz and Cadbury Dairy Milk, and cosmetics partner was Dazller Eterna. 
---
Photo: Avinash Martins and Facebook/Cavatina Cuchina