Weeks after announcing the finalists of Zee Zest Unlimit Awards 2023 presented by L'Oreal New Hyaluron Moisture, special partners Appy Fizz and Cadbury Dairy Milk, and cosmetics partner Dazller Eterna, Zee Zest honoured the best in food, hospitality, and travel space – people and establishments that embody the 'unlimit' mindset and have set new benchmarks in their respective space. It was a fun-filled evening hosted at the ITC Grand Central in Parel, Mumbai, and in attendance were chefs, restaurateurs, media bigwigs, and other industry insiders. Also present were several TV and Bollywood stars including Mrunal Thakur, Nimrat Kaur, and Maniesh Paul.  
Zee Zest Unlimit Awards 2023 ceremony was hosted by our dynamic duo and the host of India's Best Resorts, Simaran Kaur and Harman Singha, who kept the audience engaged and entertained throughout. Popular stand-up comedian Sourabh Pant also ensured the attendees had a hearty laugh.  
Scroll down to check out the list of winners: 
1. Best Pan-Asian Restaurant: Yum Yum Cha, New Delhi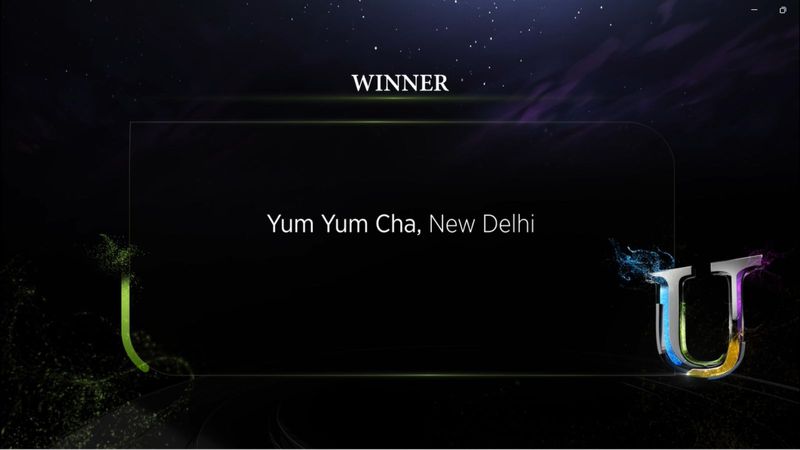 Consistency has been the key for restaurateur Varun Tuli's New Delhi restaurant Yum Yum Cha. At this casual-dining space, guests can enjoy authentic Thai, Chinese, and Japanese delicacies in an origami-inspired setting that transports you to Japan. 
2. Best Japanese Restaurant: Izumi, Goa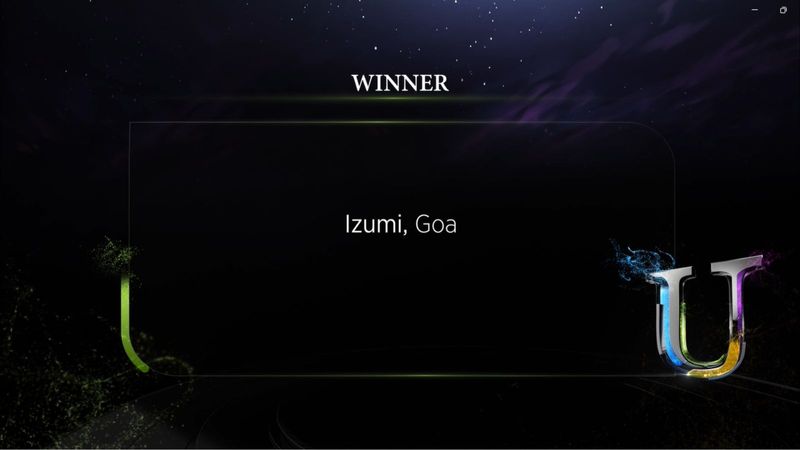 It's all in the technique and fresh, seasonal ingredients when it comes to Japanese cuisine, and the team at Izumi understands that very well. The restaurant is frequented for its signature ramen bowls, freshly made sushi, sashimi, and more. The food can be accompanied by some skillfully concocted cocktails, made using Japanese ingredients.
3. Best Vegan Restaurant: YogiSattva Café, Mumbai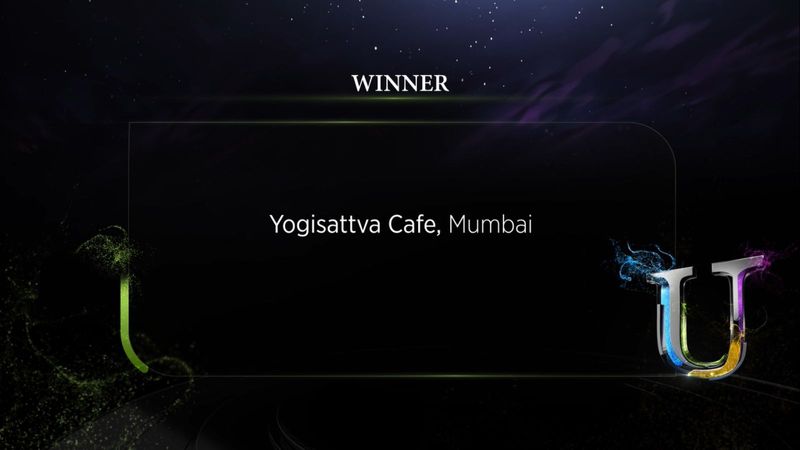 At Yogisattva Café, chef Raveena Taurani showcases her prowess with plants to create varied and innovative dishes – from savoury to sweet. The café's menu highlights local and seasonal ingredients and stays true to the tenets of veganism. 
4. Best Italian Restaurant: Botticino, Trident Bandra Kurla, Mumbai  
Our pick for the best Italian restaurant, Botticino, located at the Trident Bandra Kurla in Mumbai, excels in whipping up irresistible authentic Italian cuisine with spot-on service and tastefully done interiors.  
5. Best Café: The Craftery by Subko, Mumbai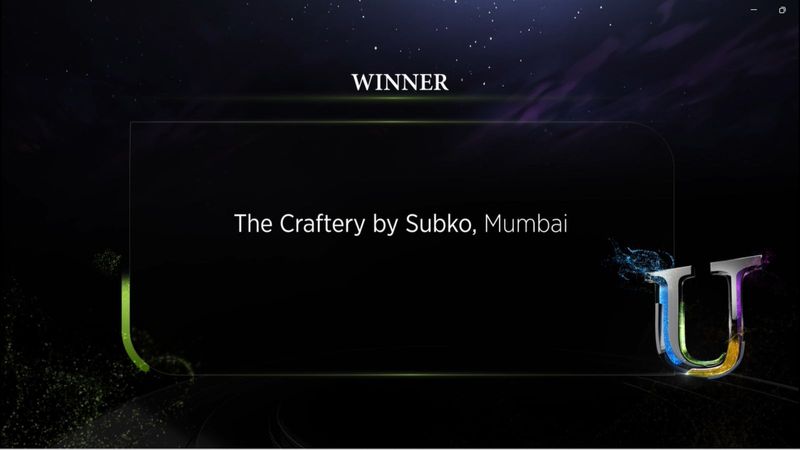 Not just a coffee shop, the Craftery by Subko is also a roastery and bakehouse. They are known for their evolved menu including speciality roasts that is well-paired with hot and cold brews, made using beans sourced from Tamil Nadu, Karnataka, and Meghalaya. 
6. Best Bakery : Padaria Prazeres, Goa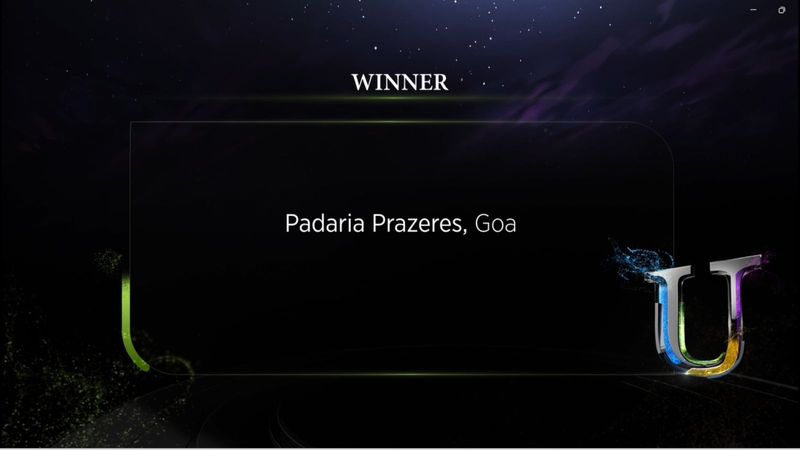 This artisanal bakery from Goa may make you want to dive head first into freshly baked classic and innovative sweet and savoury items such as flaky Portuguese egg tarts, baguettes, brioche, scones, and more. Padaria Prazeres also has a penchant for innovation that makes the bakery stand out. 
7. Best Progressive Indian Restaurant: Avartana, ITC Grand Chola, Chennai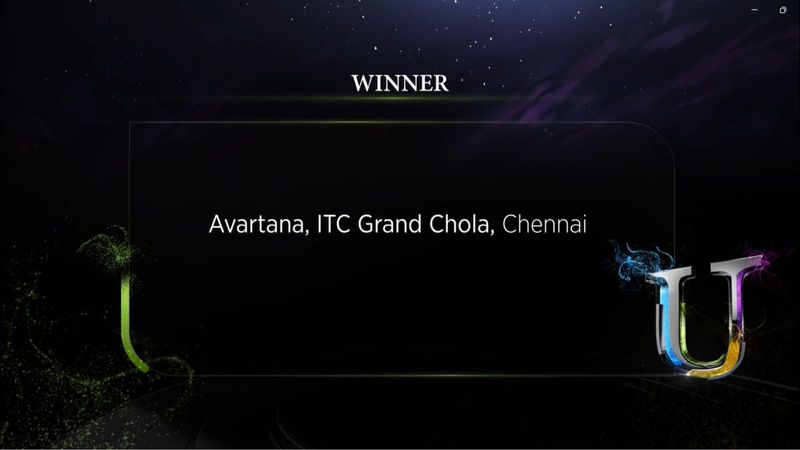 The magic of modern south Indian cuisine comes to life at the Avartana, located at the ITC Grand Chola in Chennai. The good folks at Avartana combine traditional flavours with modern techniques to constantly surprise its guests and showcase creativity and innovation while steering clear of overexploited terms such as 'fusion'. 
8. Best Regional Restaurant: Cavatina, Goa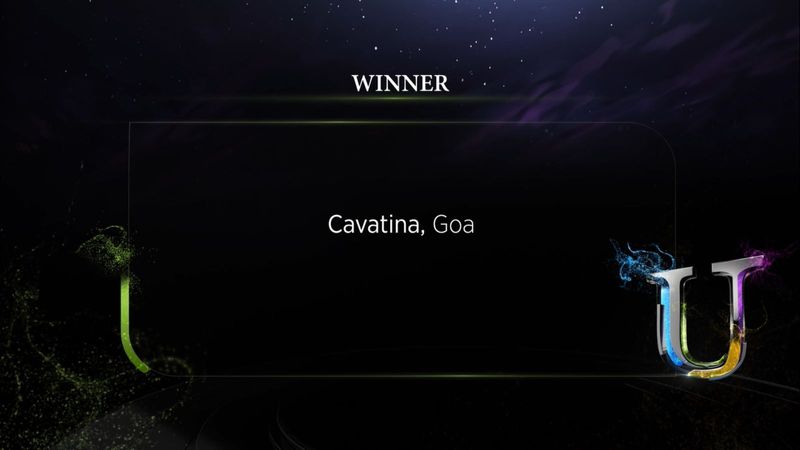 Traditional Goan recipes, some known, some forgotten, are beautifully reimagined in a unique farm-to-table format by chef Avinash Martins – Zee Zest Unlimit Awards 2023's Chef of the Year - at Cavatina in the coastal state of Goa.
9. Best Nightclub: Raeeth, Goa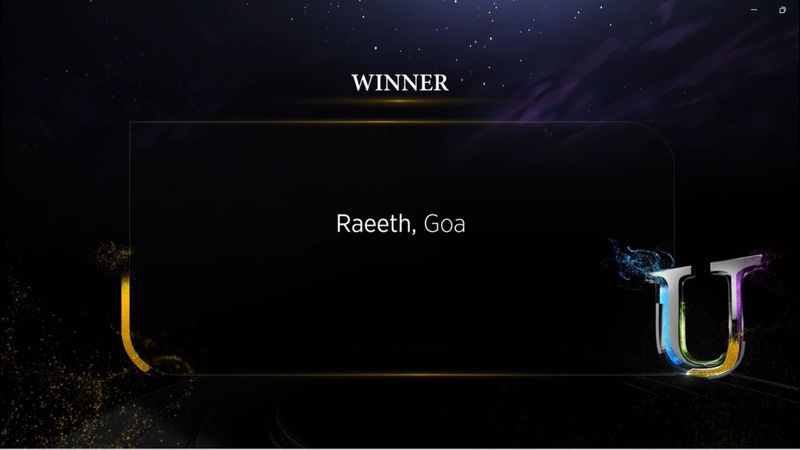 A must-visit nightspot in Goa, Raeeth offers banging tunes, creative cocktails and good food, that will call to mind parties in some of the hottest international party destinations such as Tulum, Ibiza, and Mykonos. 
10. Best Cocktail Bar: Sidecar, New Delhi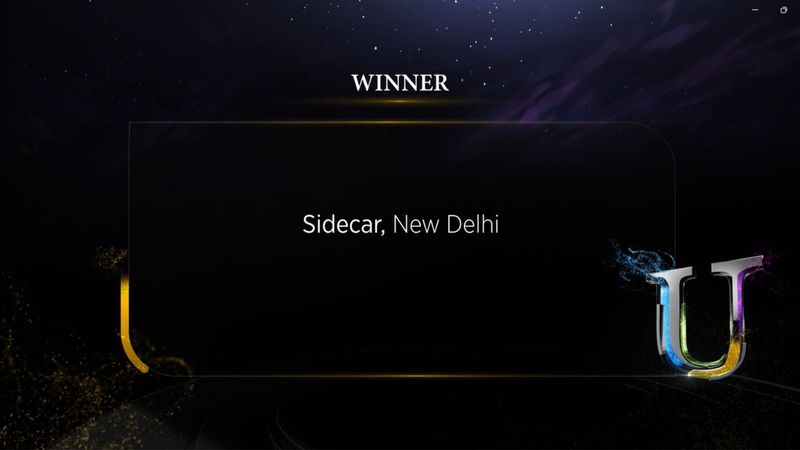 Sidecar is no run-of-the-mill bar. This is the place you must visit if you fancy some fine artisanal cocktails – no matter what your taste preference. When at Sidecar, don't miss their improvisations of classic tipples and of course, their signatures. 
11. Best Indian Wine: Rasa Cabernet Sauvignon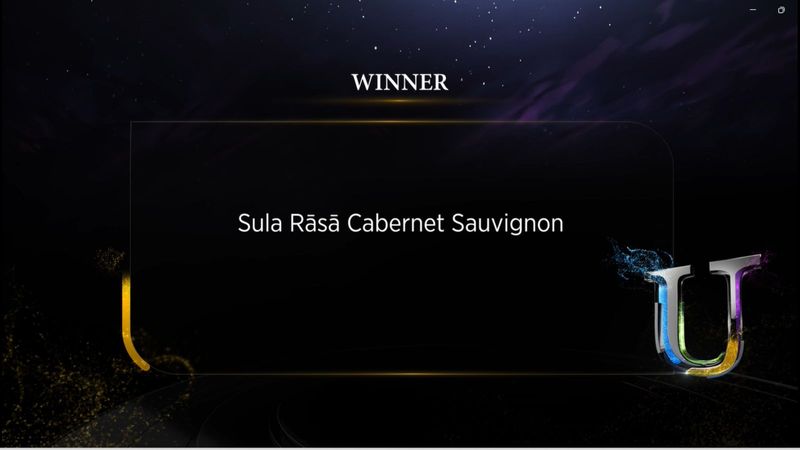 A full-bodied red wine by Sula Vineyards, Rāsā Cabernet Sauvignon boasts aromas of dark fruits and berries and offers well-balanced primary and secondary flavours.
12. Best Indian Craft Gin: Jaisalmer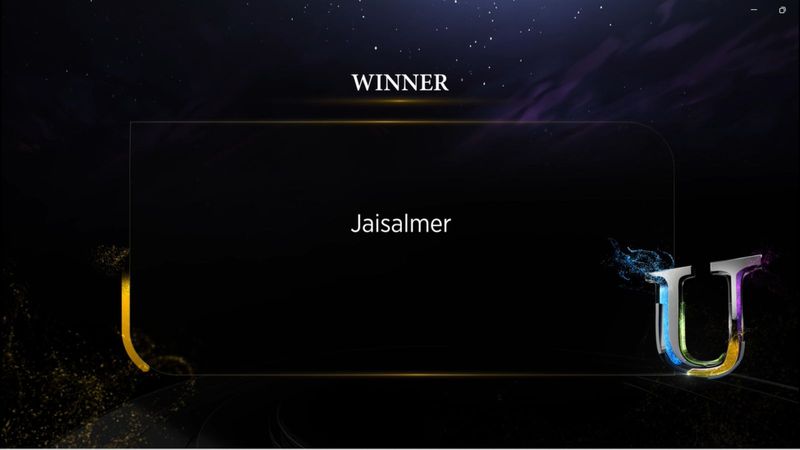 A gin with a fragrant, juniper-rich nose and a refreshing and crisp taste, Jaisalmer is a luxury craft gin manufactured by Radico Khaitan. This clear alcohol is triple distilled and uses a total of 11 botanicals including Darjeeling green tea, lemongrass, and vetiver.
13. Best Indian Craft Beer: White Rhino Brewing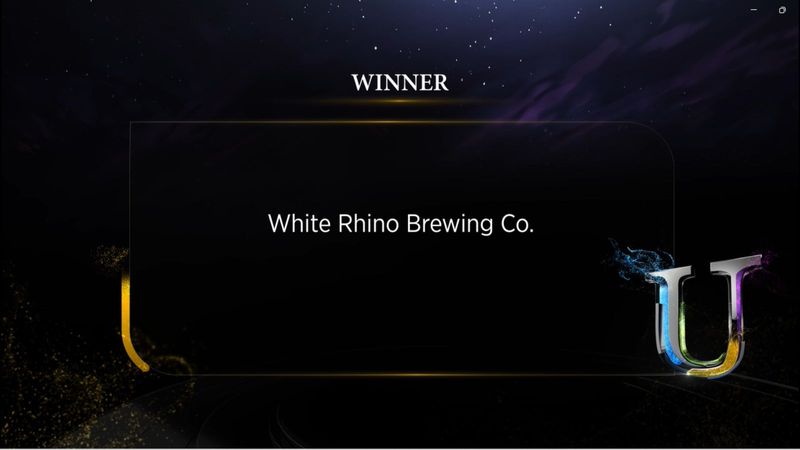 14. Best Luxury Hotel:  ITC Grand Chola, Chennai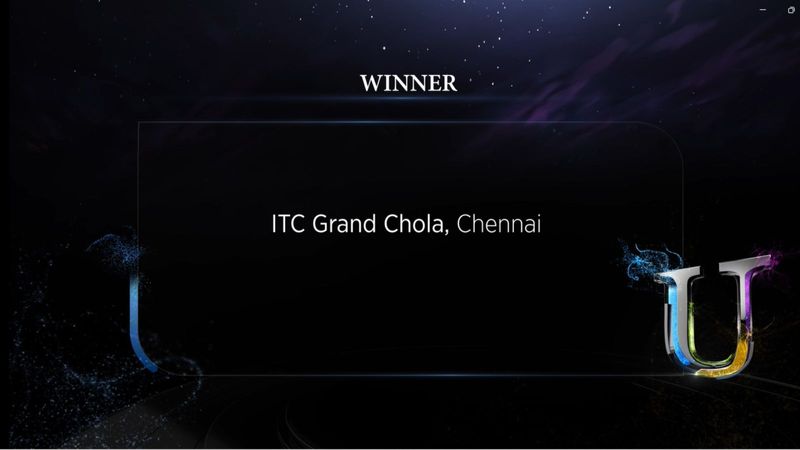 Standing tall in the heart of Chennai, ITC Grand Chola is a hotel that delivers luxury and comfort at its best. The 522-room and 78-serviced apartment property features interiors that channel the glory of the great Chola Dynasty. Coming to food and beverages, they have a total of 10 outlets that serve cuisines ranging from - regional Indian to global.
15. Best Wellness Retreat: Six Senses Vana, Dehradun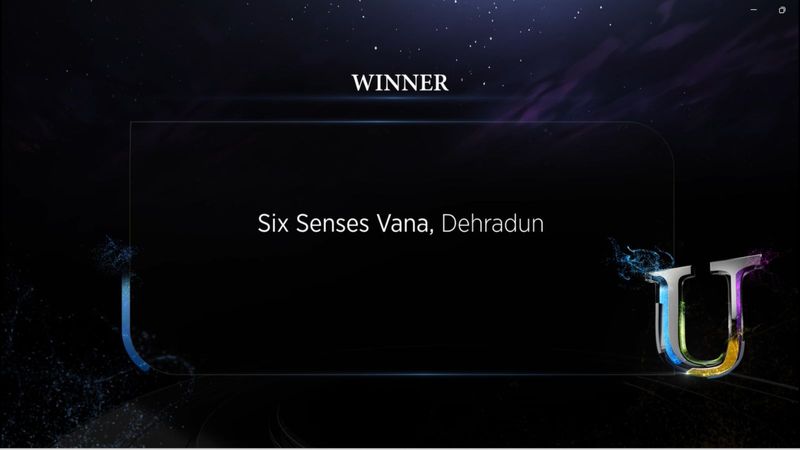 Six Senses Vana throws the spotlight on wellness and holistic well-being. It provides a safe space for guests to discover and rediscover Ayurveda, yoga, natural healing therapies, and most importantly, themselves. They are home to several highly-trained professionals overseeing and managing treatments – Indian as well as international.
16. Best Sustainable resort: Barefoot at Havelock, Andaman Islands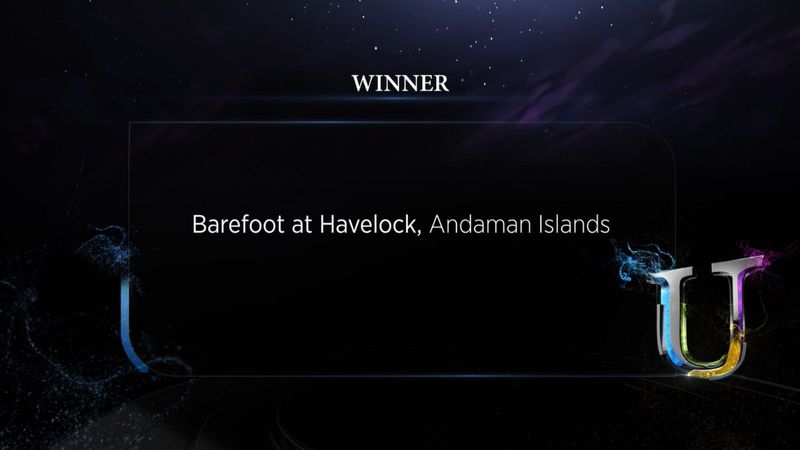 What makes Barefoot at Havelock the best is its commitment to sustainability. The property's stays are made using natural, renewable materials such as cane and wood; include practices that help reduce their carbon footprint, they are employing the local communities of Andaman, source most of their foods locally to cut down food miles, and even sponsor several activities at the nearby villages. 
17. Best Luxury Resort: The Oberoi Udaivilas, Udaipur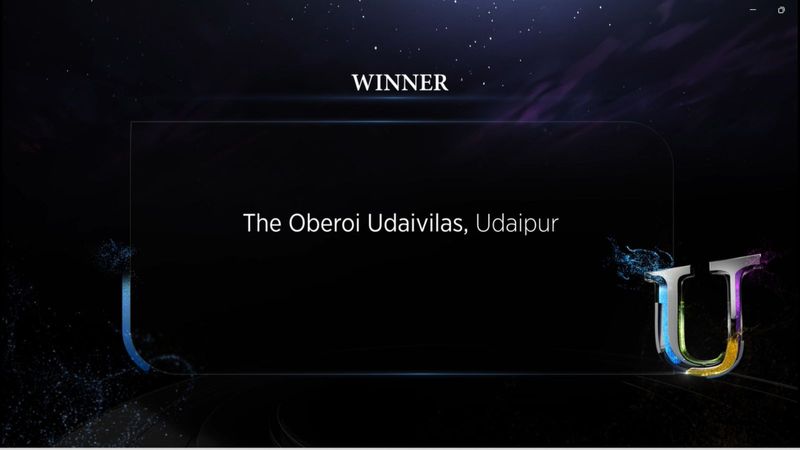 The Oberoi Udaivilas, a heritage-style resort in Udaipur, Rajasthan, boasts of magnificent views and it is complemented by memorable experiences for a variety of holidaymakers, and exceptional hospitality. 
18. Digital Food Influencer of the Year: Uma Raghuraman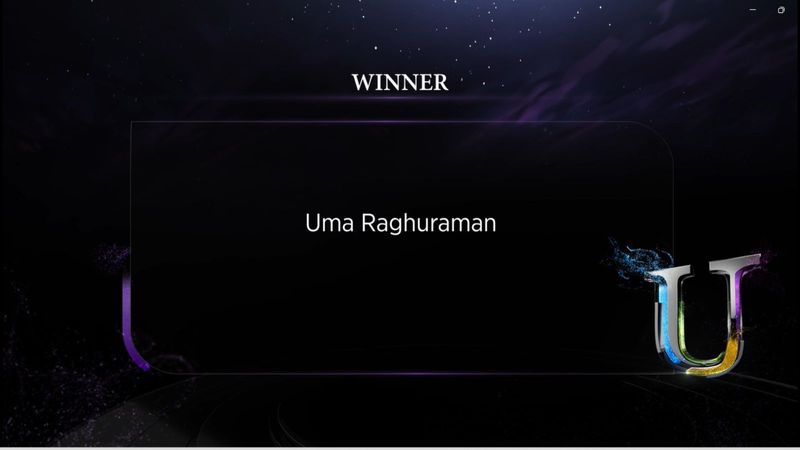 Uma Raghuraman, who many people fondly know as Masterchef Mom on Instagram, stands out for her passion for dishing out delicious traditional and original vegetarian eats using local ingredients and blogging. Her blog is a go-to for mothers across India and abroad. 
19. Digital Travel Influencer of the Year: Anunay Sood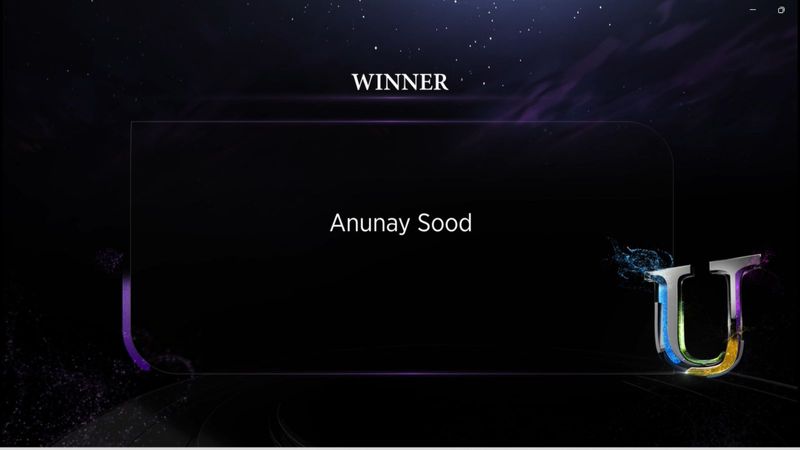 Travel blogger and avid photographer Anunay Sood's love for exploring and documenting destinations through mesmerising visuals is infectious! Each frame that he clicks is a work of art and ignites wanderlust in the viewers. 
20. Book of The Year: Sacred Foods of India by Vikas Khanna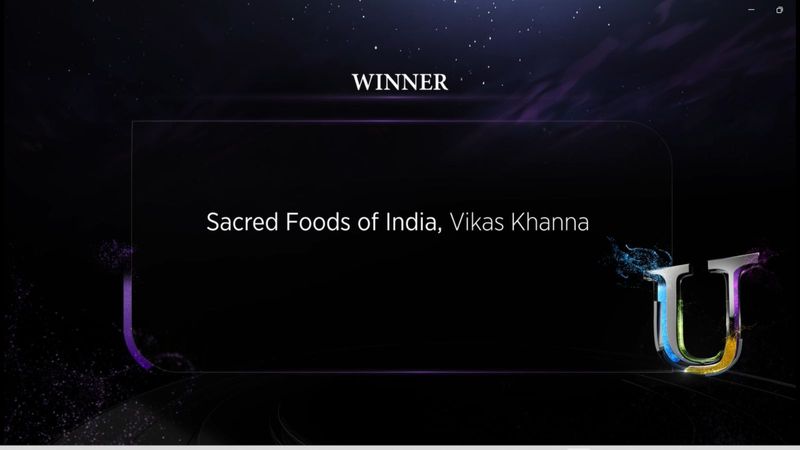 Sacred Foods of India is the 38th book of the 50 that he promised his father that he would write, and it features recipes of offerings served at different holy places across India. This is a phygital book, which was launched as a non-fungible token (NFT). 
21. Chef Of The Year: Avinash Martins, Cavatina, Goa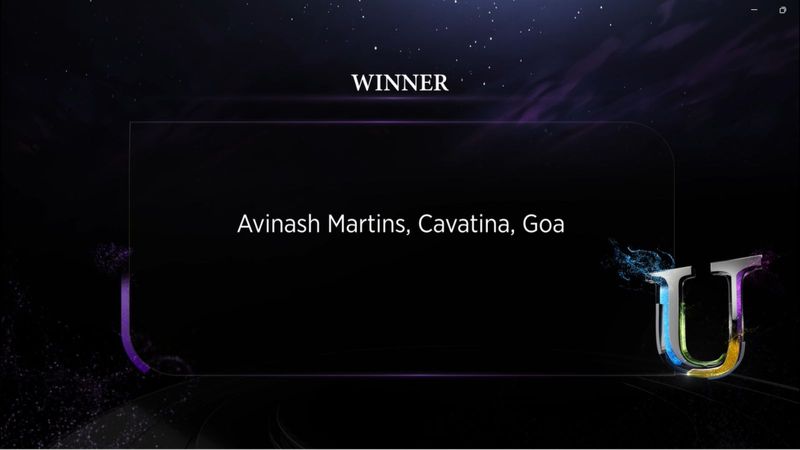 Trust chef Avinash Martins to bring the richness of primitive Goan kitchens to your table but with his unique twist. We absolutely admire how he presents traditional treats through a lens of modernity. 
22. Mixologist of The Year: Aashiee Bhatnagar, Cobbler & Crew, Goa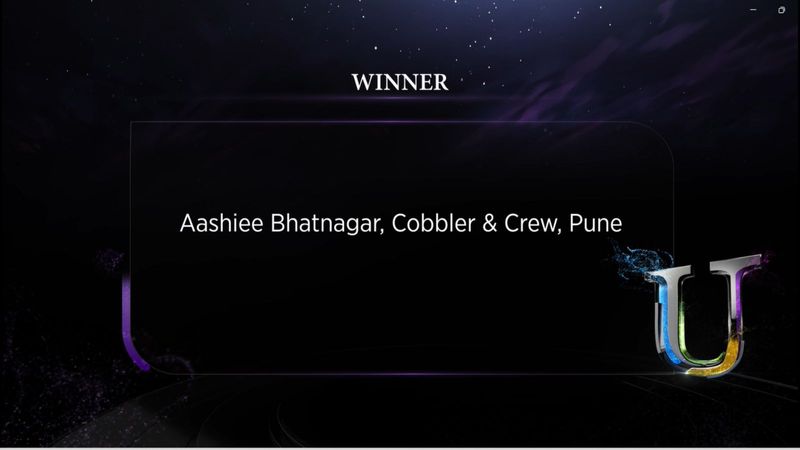 Making a killer cocktail – be it a classic or the maker's own recipe – is no easy feat. But Aashiee nails it like a pro with her incredible creations that not only taste divine but are also Instagram-worthy. 
23. Best DJ: Anyasa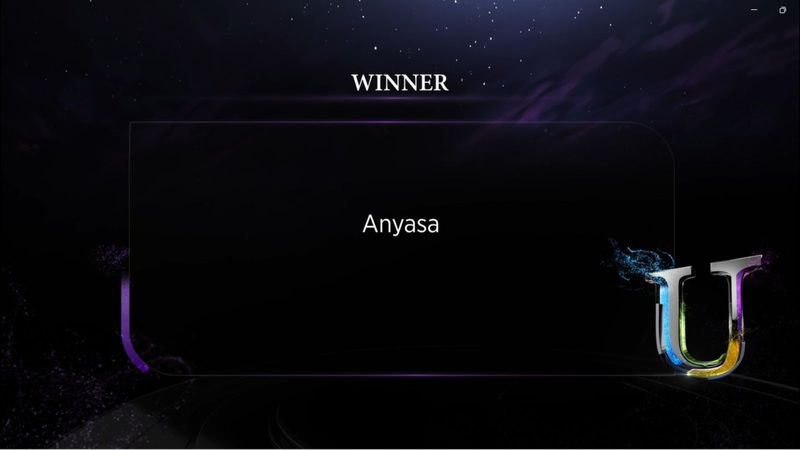 India's love for good music runs deep, and currently, Anyasa (Anish Sood's latest moniker) is rocking many dance floors with its emotive and euphoric tunes. Anyasa was born out of the desire to tell new stories via music. 
24. Zee Zest Unlimit Icon of the Year: Rohit Khattar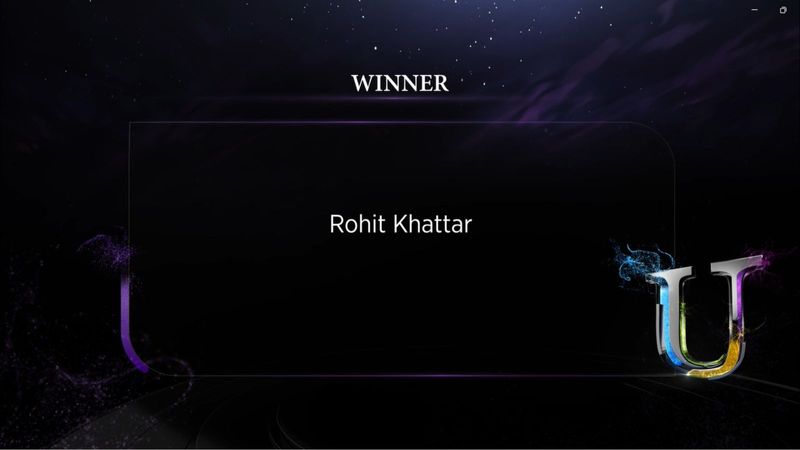 His pursuit for perfection, visual artist-like approach towards food and hospitality, and drive for good storytelling are a few of the characteristics which we admire of the iconic Rohit Khattar, founder chairman of Old World Hospitality Private Limited.
---
Photo: Shutterstock | Creatives by Zee Zest