Diwali, a time of immense joy and celebration, is marked by a flurry of family and friend get-togethers. Amidst the continuous festivities, a significant aspect of Diwali is the delectable food that accompanies the joyous occasions. Whether it's the numerous visits to loved ones or the countless Diwali parties leading up to the festival itself, the celebration is incomplete without an array of delicious treats.
For those undertaking hosting responsibilities during these festive days, the quest for recipes that not only satiate the taste buds but also leave a lasting impression is a priority. The delightful flavours and enticing aromas of these snacks are sure to make your guests reach for multiple servings, turning you into a successful host. These hot and fresh delicacies will undoubtedly be the highlight of every guest's visit, establishing your reputation as a top-notch host.
Some delicious snacks to make this Diwali for friends and family
1. Jaipuri pyaaz kachori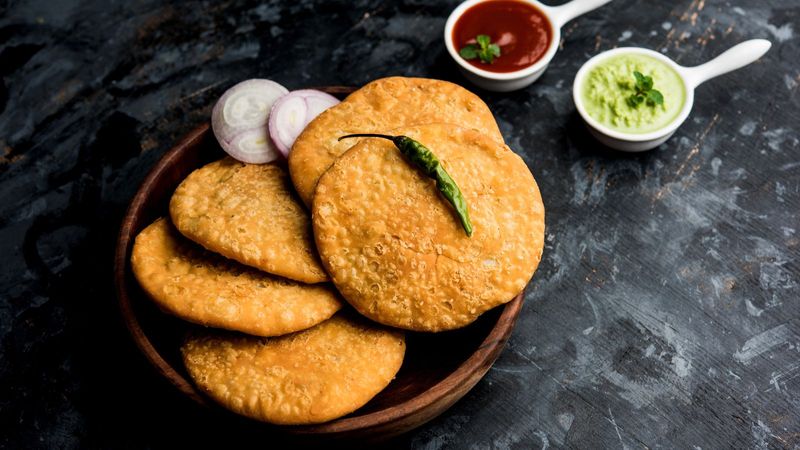 This delicacy straight from the land of the mighty Rajputs is a favourite all over India, not just Rajasthan. The crunchy outer shell, with the flavourful filling, is a combination made in heaven. Serve these kachoris hot with a cool, zesty mint chutney on the side, and you have a snack that is sure to be a crowd winner.
Click here to check out the full recipe.
2. Samosa bhakarwadi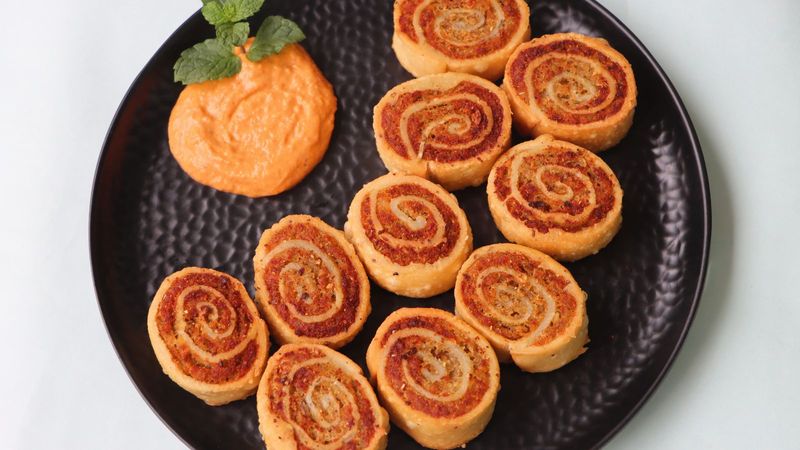 A fusion between a samosa, a popular snack from North India, and bhakarwadi, a snack that is especially famous in Maharashtra, serve these delicious bites of flavour to your guests and watch them relish this delicacy with delight. For people who might find bhakarwadi a bit too dry for their taste, this samosa version is the perfect dish for you, as you get the crunch of the bhakarwadi with the soft filling of a samosa all in one dish. 
Click here to check out the full recipe.
3. Dahi Bhalla papdi chaat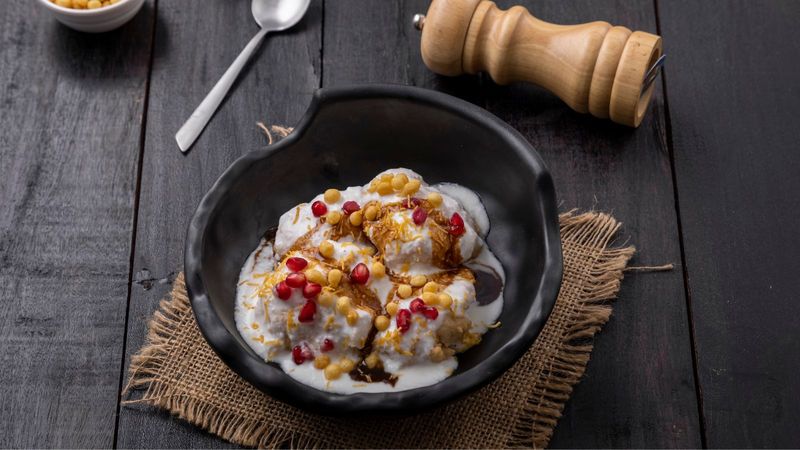 Chaat is always a good idea when hosting guests. Thus, this chaat item is guaranteed to win you extra brownie points as a host when you serve this people's favourite to your guests this Diwali. The crunchy papdi and the soft Bhalla all dipped in a mouth-watering mix of chilled yoghurt and chutneys will make for one hit snack during your Diwali visits. 
Click here to check out the full recipe.
4. Murukku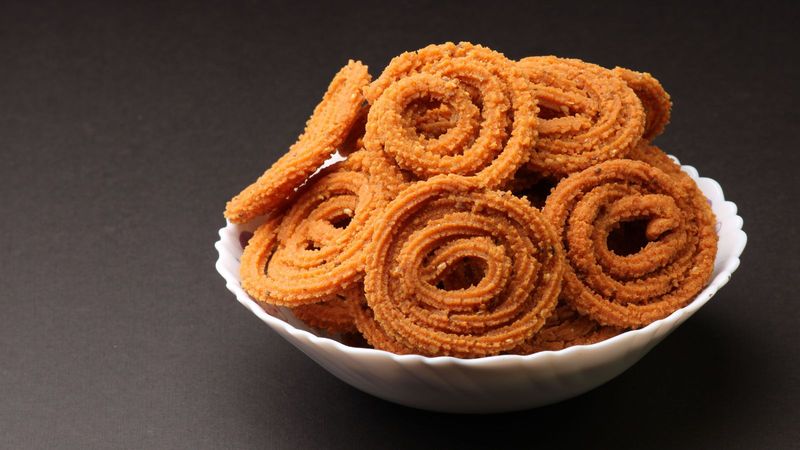 Murukku might just be one of the most well-known snacks associated with Diwali. In some cultures in India, the making of murukku and serving it over Diwali is a precious tradition and a part of Diwali celebrations. This crispy goodness is a delicate balance of flavours and making good murukku is considered an impressive culinary skill. Serve this Diwali favourite snack to your guests as the perfect thing to nibble on when they visit during the festive days.
Click here to check out the full recipe.
5. Poha cutlet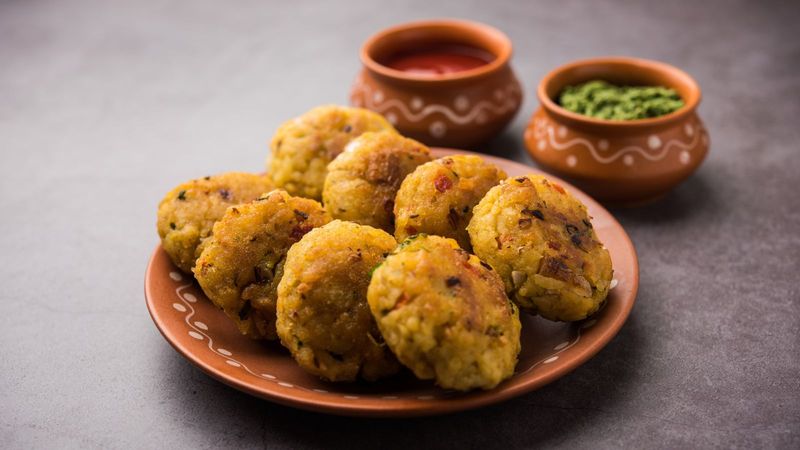 Poha, or flattened dry rice, is a popular breakfast item in many parts of India. But, over time, with the genius and creativity of many home cooks, poha has also become an ingredient that can be used as part of many dishes, especially snacks. One of these inventions is the poha cutlet. If what you want is something different than the usual snacks, poha cutlet is the recipe to go to, if you wish to serve something refreshing this festive season.
Click here to check out the full recipe.
6. Veg seekh kebab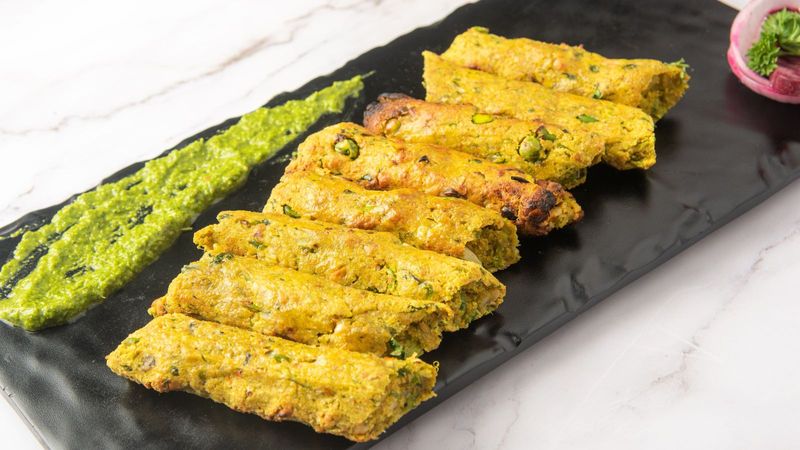 The best dish for everyone who loves a good kebab, veg seekh kebabs are a must-try. With the unique textures right from the very first bite, the rich taste and an inviting aroma, your guests will have a hard time stopping at one. Give this recipe a try and prepare to have a happy festive season.
Click here to check out the full recipe.
7. Aloo tikki chaat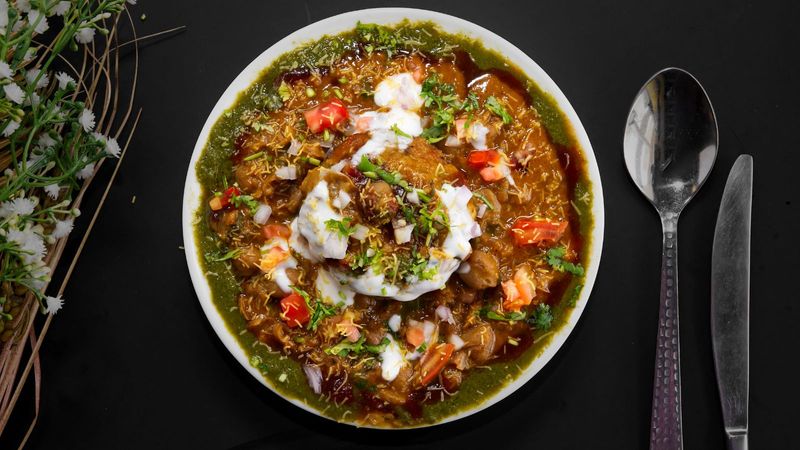 Another mass favourite, aloo tikki chaat is every chaat lover's top choice whenever they crave chaat. A tempting mix of aloo tikki made perfectly brown while keeping the inner stuffing piping hot and soft, yoghurt, chole and a range of chutneys and garnishings, this snack recipe is as much a treat for the eyes as it is for your tastebuds.
Click here to check out the full recipe.
---
Photo: Shutterstock