It's no secret how the food preferences of tourists thronging to Ladakh are limited to just a bowl of thukpa and a plate of momos. Most of the region's indigenous ingredients, herbs and foraged Himalayan produce, which are a salient part of Ladakh's food culture, fly under the radar and have remained unexplored. And the quest to get a deeper understanding and experience of the culinary heritage of Ladakh is almost on the brink of erosion. However, the pop-up starting today at Noon in collaboration with Artisanal Alchemy, we hope, will change that.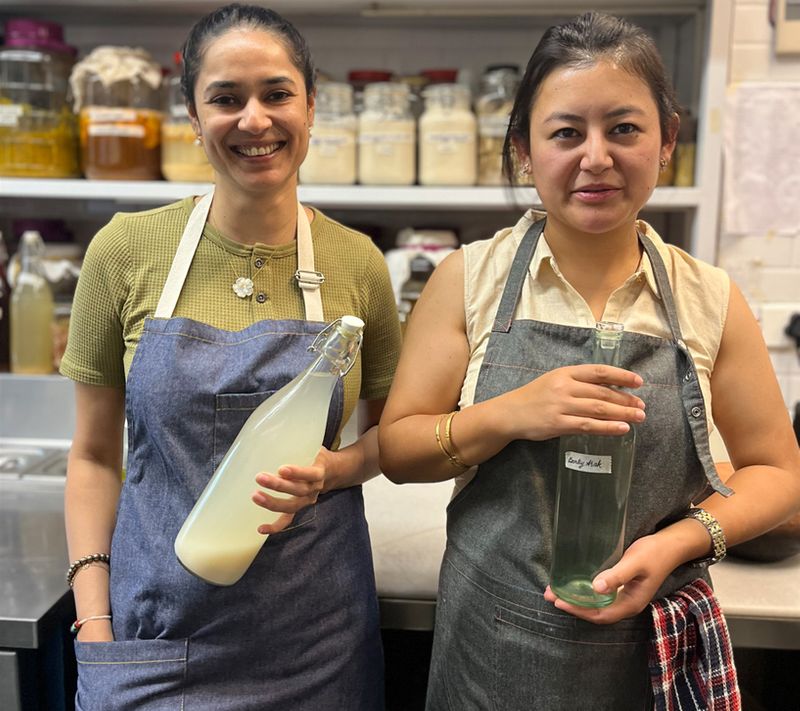 The urge to narrate stories of Ladakh's food history and people living there started when chef Vanika Choudhary of Noon met chef Kunzes Angmo for a set lunch menu at Artisanal Alchemy early this year. Keeping up with the growing trend of pop-ups and their common urge to conserve the food heritage and techniques the duo decided to gather food enthusiasts on a table for something they may not have tasted before. Elaborating on the intention of bringing untold anecdotes, Choudhary says, "Kunzes has woven the whole experience of storytelling. There's nothing served on the plate unless it comes with a historical context. During my stint in Ladakh, I realised there isn't a place that is doing justice to the true culinary heritage. In fact, even restaurants in Ladakh are not serving the real flavours and most dishes are topped with garam masala and lots of spices, which isn't what a traditional Ladakhi dish looks and tastes like. It's not their native food. A lot of locals have shunned their own cuisine and resort to regular dal chawal. We intend to represent the traditional and indigenous recipes in a way that restaurants never have."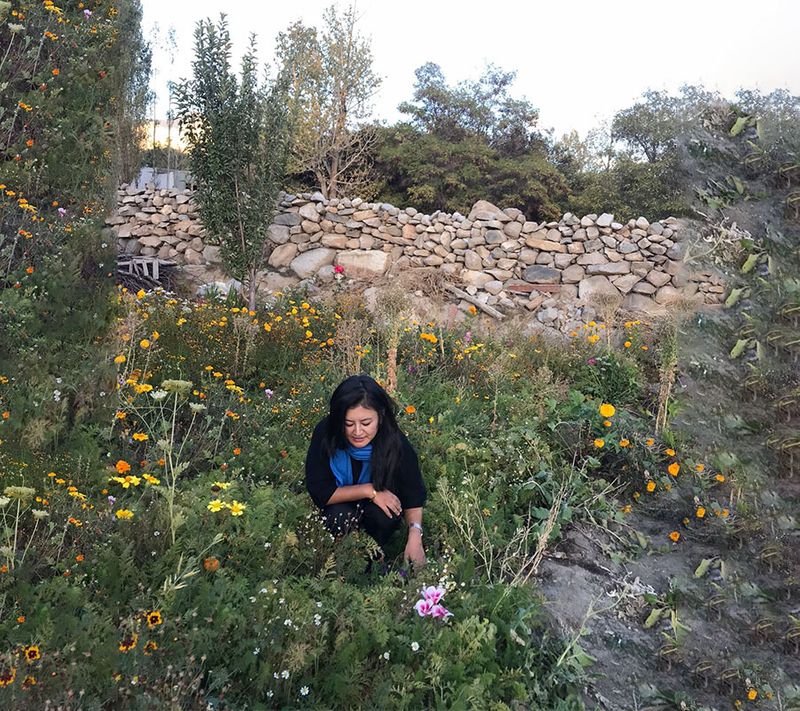 On the menu
The menu is an ode to all the women farmers Ladakh Basket, a social enterprise that works with women farmers on the grassroot level. Choudhary stresses on how commercially these women farmers have never sold their stuff, and that's what true empowerment is.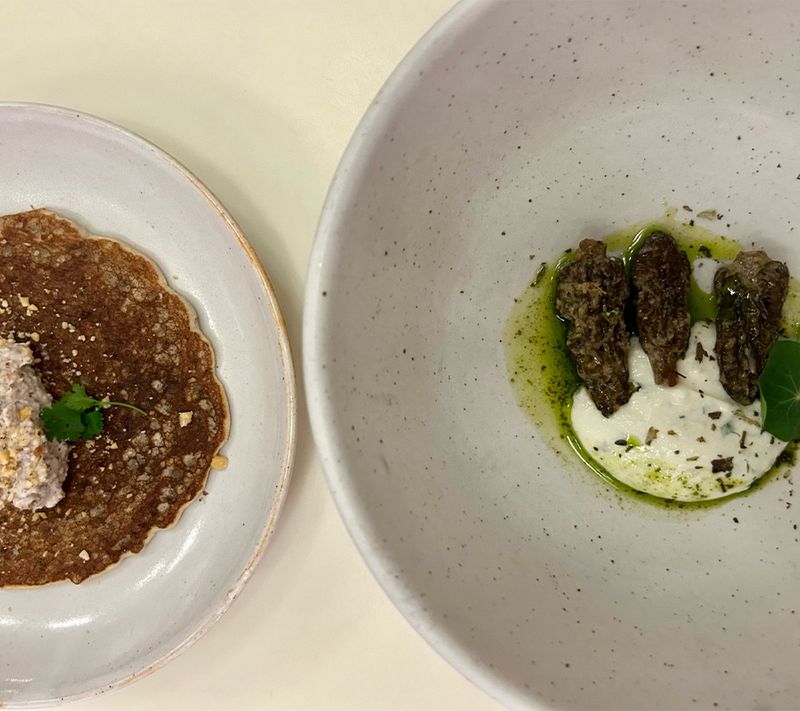 The 10-course spread is built with endemic trans-Himalayan produce in its traditional glory with diverse possibilities of coaxing every bit of flavour out of the ingredients with time and technique for a global palate.
What's more impressive is the fact that Kunzes has flown down native ingredients such as turnips, Chinese radish, herbs, buckwheat grains and de-weeded greens from her garden to make sure that the culinary experience is a true representation of Ladakh. The pop-up has three different menus - vegetarian, non-vegetarian and pescatarian. The meal starts with a zathuk - a stinging nettle soup, followed by black buckwheat and churpey tartlet made with black garlic and wood fried turnip, skyu - a traditional soup made with sun dried turnip, baby carrots, green peas and smoked green garlic oil. then there's thangthur made with buckwheat greens, pumpkin kasundi, lacto fermented labuk served with khambir, traditional leavened wheat-based flat bread. Next on the list is the Yarkhandi pulao, a dish that has travelled through the ancient silk route along with Yarkhandi traders who settled in Leh.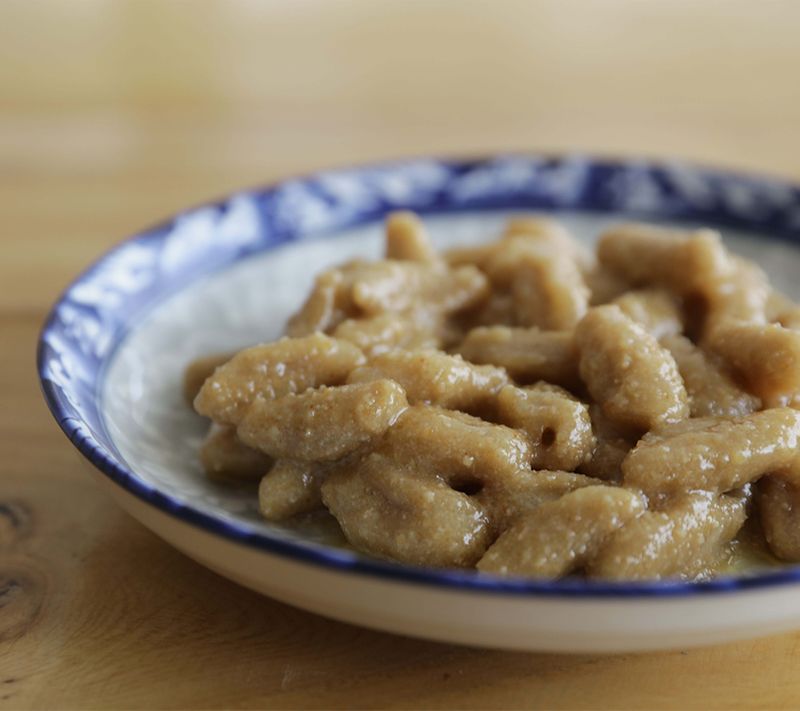 Highlight from the pescatarian menu is the calamari skyu and in the non-vegetarian menu, there's beef tartare served with thangyir chutney and buckwheat sourdough. And of course, there's house-made rustic local beer chhang that's made by fermenting barley and distilled liquor arak that chef Kunzes has specially carried from Ladakh. For sweet endings, there's Ladakh's special apricot ice cream that comes with barley crumble, pickled mahua flower, pickled mustard and apricot kernels.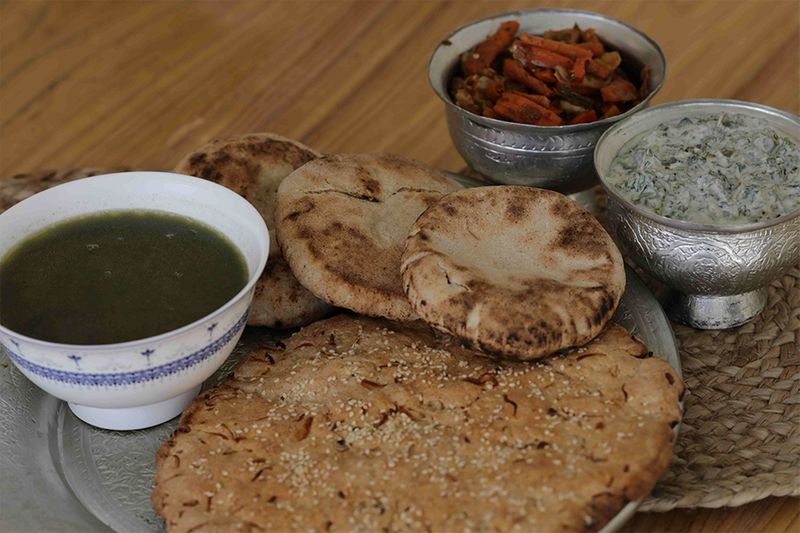 All in all, you're in for a soul-satisfying dining experience built around homemade ferments and chef Kunzes' exceptional display of rare Ladakhi dishes that will surely convince you to go beyond the thukpa and momos on your next trip. We bet!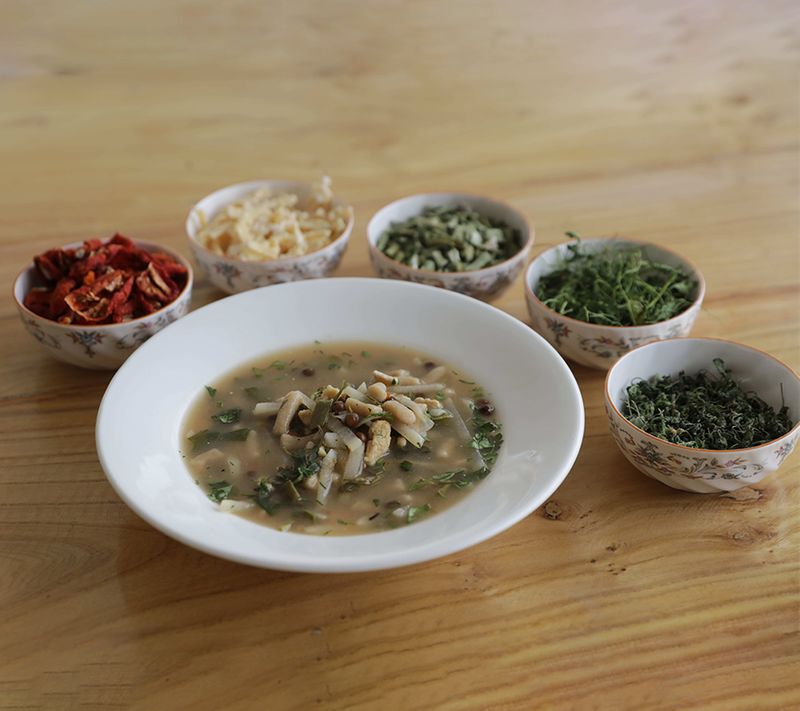 When: November 10-13, 2022
Where: Noon, One BKC, Ground Floor, Tower B, Bandra Kurla Complex, Mumbai
Timings: 7pm onwards
Cost for one: Rs 5,000 plus taxes for the 10-course menu
For reservations contact: 07506677720
 
---
Photo: Instagram/Kunzes Angmo; Noon