Lapped up in the terraneous Himalayan region, Ladakh is a one-stop destination for adventure lovers looking to get a taste of the mountain air. Offering a variety of options to trekkers ranging from easy to the most difficult trek in India, you have the freedom to choose what best suits your body. Ladakh trek options take from a few days to two weeks to complete. Steeped in a myriad of natural elements, accomplishing Ladakh trekking expeditions is a dream come true for every hiker.
If you are travelling with your little ones, embark on an easy trek. More experienced trekkers can indulge in the monsoon treks in India that happen across different states of the country.
Here are seven of the best Ladakh trek options to experience:
1. Sham Valley Trek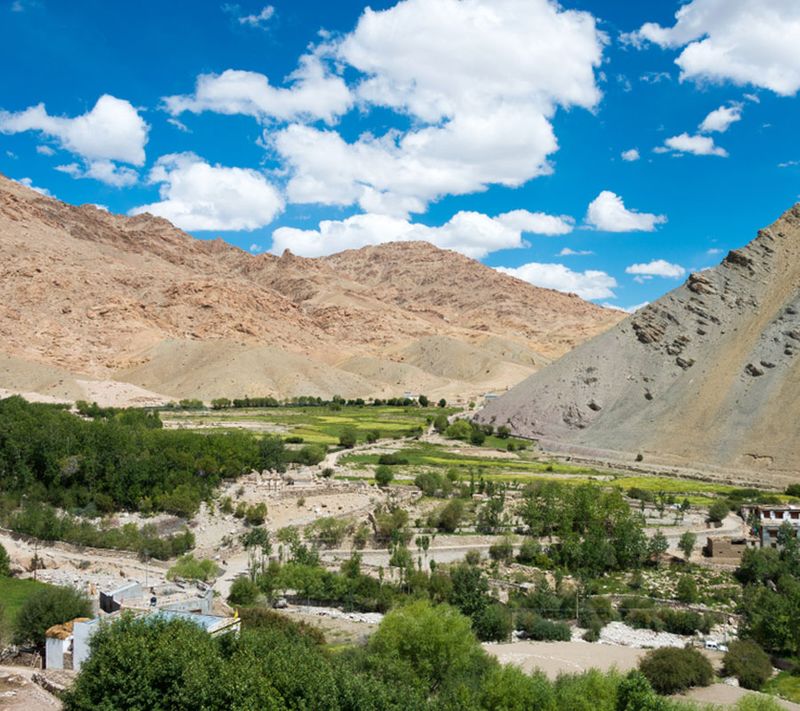 Fondly known as the baby trek, the Sham Valley Ladakh trek is best suited for beginners. If you are travelling with children, the Sham Valley trek is a great way to see the picturesque valley of Leh-Ladakh. Passing through quaint villages with homestay options, spend the night with local families, and enjoy authentic Ladakhi cuisine for an adventure-filled holiday.
Best Time: July and August
Duration: 3 Days
Difficulty Level: Easy
Max Altitude: 3874
2. Markha Valley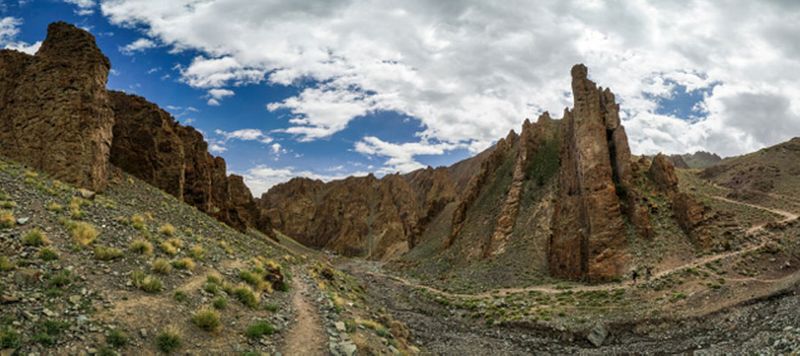 Located in the Hemis National Park, the Markha Valley trek is one of the most famous treks in India. Picture perfect landscapes surrounded by lush green around the Kongmaru La pass at 5000m makes Ladakh trekking expeditions worth every drop of sweat. During your trek, you will see wild animals, local villages, and a breathtaking view of the Stok Kangri and Zanskar range on either side.
Best Time: April to October
Duration: 6 to 8 Days approx.
Difficulty Level: Moderate
Max Altitude: 5620m at Kongmaru La Pass
3. Nubra Valley Trek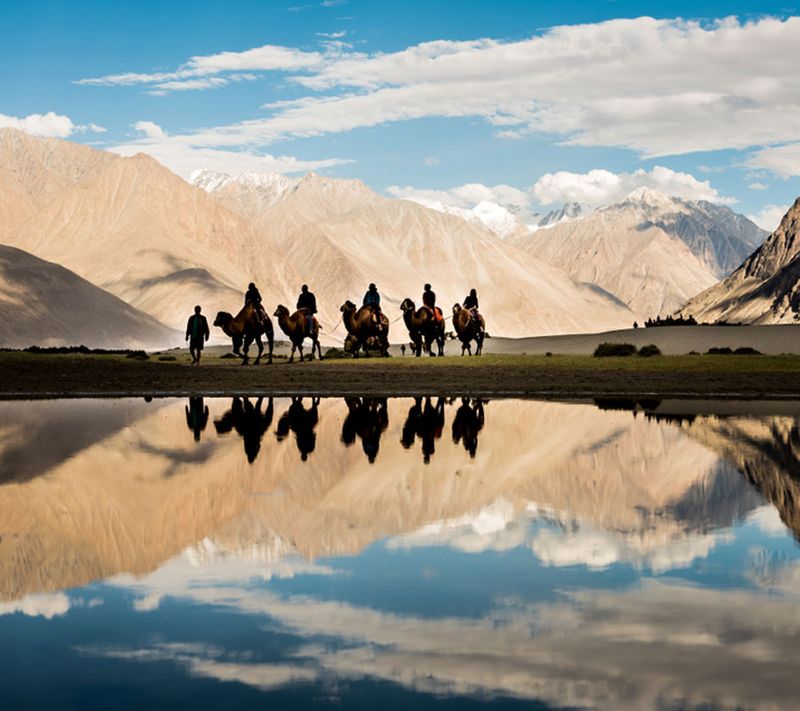 A Leh-Ladakh trek that commences from Phyang village ( Indus Valley) to Hunder ( Nubra Valley) is one of the most picturesque expeditions to embark upon. Following an ancient trade route using the Silk Road, the Nubra Valley trek offers an unforgettable view of the mountains ahead while climbing up to Lasermo La Pass. On the way back down to Hunder Dok Valley you can spot blooming meadows and the double-humped Bactrian camel lazing on dunes at the village. Conclude the trek with a trip to Diskit monastery and the Panamik hot springs.
Best Time: Mid-July to September
Duration: 5 Days
Difficulty Level: Moderate
Max Altitude: 5,438m at Lasermo La
4. Chadar Trek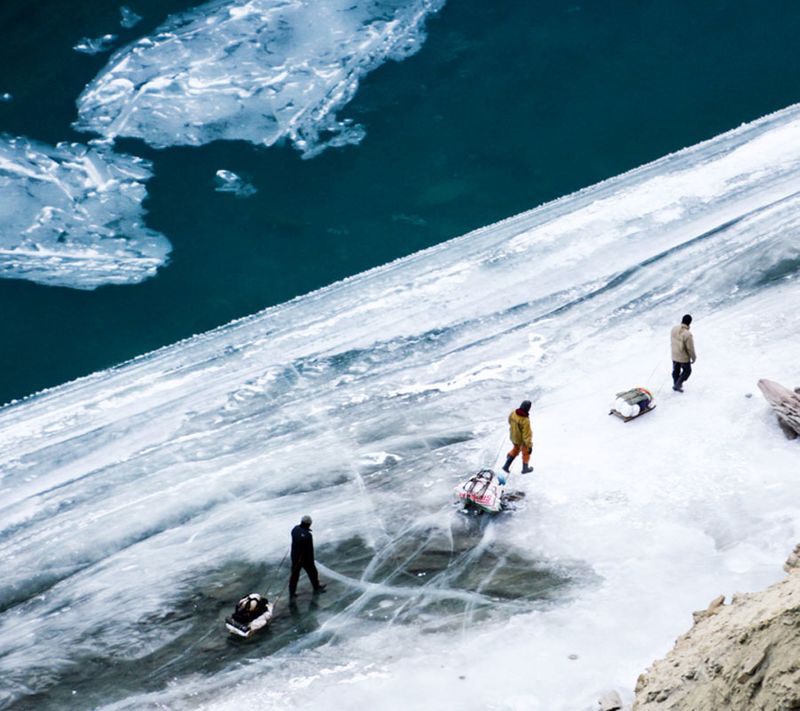 This Leh-Ladakh trek is as challenging as rewarding. A trek that takes place in sub frigid temperatures that go as low as -35 during the night, the Chadar trek should be undertaken only if you are physically and mentally ready. The route of this Leh trek commences from Chilling village via the frozen Zanskar river to Lingshed and back to Leh. Believed to be one of the best trekking places, the frozen river and Shanti Stupa en route just add to the experience.
Best Time: January and February
Duration: 9 Days
Difficulty Level: Moderate to Difficult
Max Altitude: 3882m at Lingshed
5. Snow Leopard Trek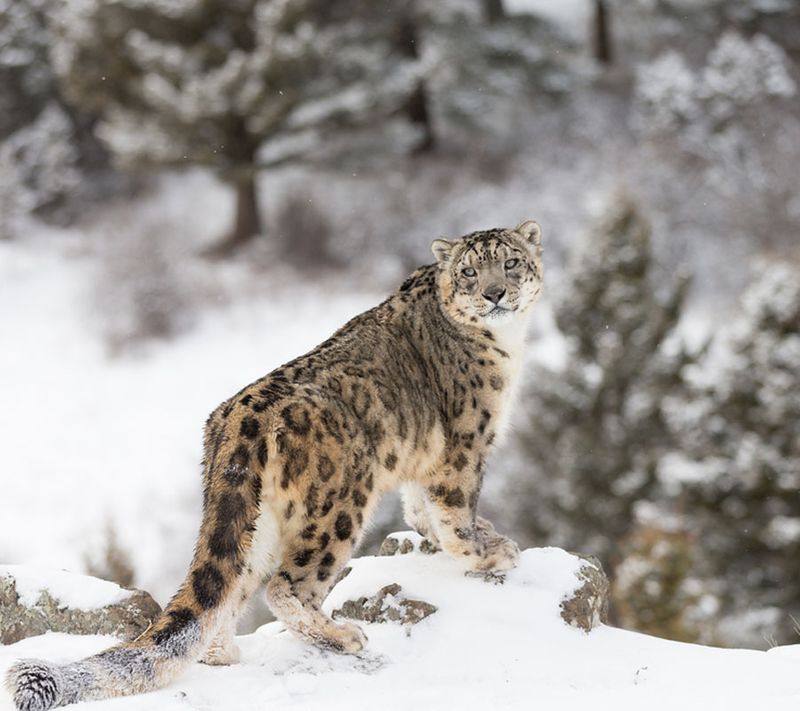 If you are an ace trekker that has undertaken rocky terrain hikes in the past, it's time to add another feather to your hat. The Snow Leopard Ladakh trek is an experience that takes you trekking in the wild to spot one of the most elusive mammals of the Himalayas. Known as Schan in Ladakhi, snow leopards are mostly found at Hemis National Park. This is a winter trek with start and finish points in Leh, and the base camp is Zingchen. Wildlife spotting takes patience and luck, so be prepared to wait for days before you catch a glimpse of the big cat. Trekking in the wild is no easy feat, keep these pointers in mind before you begin your expedition.
Best Time: February and March
Duration: 8 Days approx.
Difficulty Level: Moderate to Difficult
Max Altitude: 3,970m at Rumbak
6. Lamayuru to Alchi Trek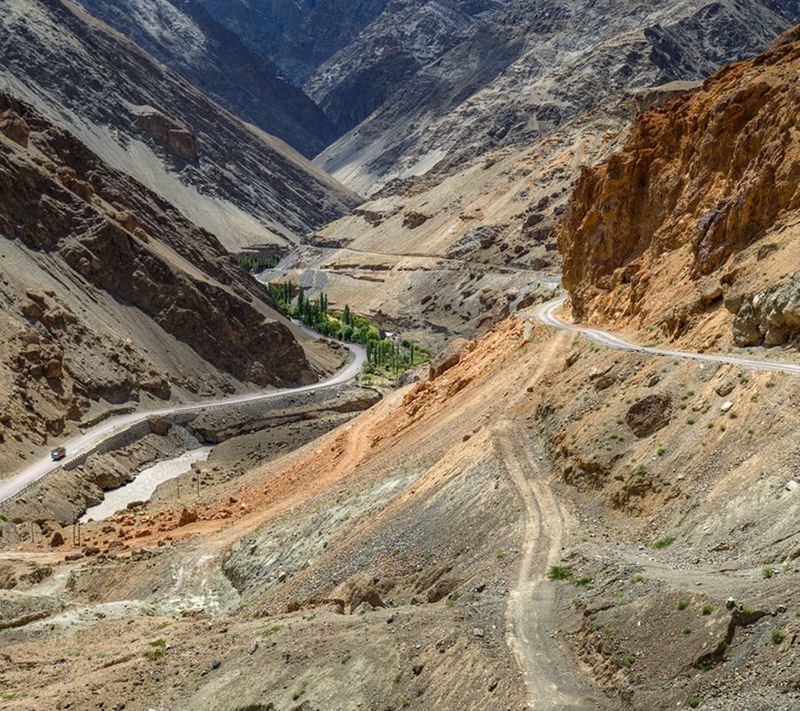 The Lamayuru to Alchi Ladakh trek is known for two reasons, one being the centuries-old monasteries that line the western region of Ladakh. And second, crossing two difficult passes of Kongskil La at 4948 m and Stakspi La at 5153 m. The true reward of this trek is the route. Breathtakingly beautiful dramatic mountains and tranquil monasteries compel you to leave a part of yourself behind.
Best Time: June to October
Duration: 5-8 Days approx.
Difficulty Level: Moderate to Difficult
Max Altitude: 5,153m at Stakspi La
7. Stok Kangri Trek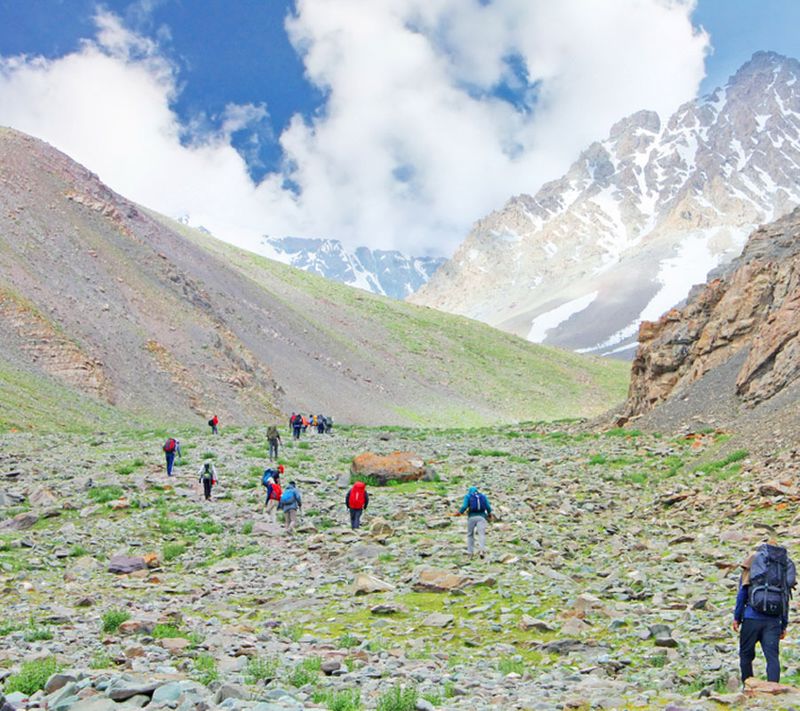 To call the Stok Kangri Ladakh a trek would be an understatement, it is a climb– giving trekkers a taste of their first mountaineering experience in the Himalayas. Crossing the 6000 m mark, Stok Kangri is the highest trek in India. Offering a panoramic view of the rugged landscape and Zanskar Valley, the trek tests your physical stamina and mental strength.
Best Time: June to September
Duration: 6-9 Days approx
Difficulty Level: Difficult
Max Altitude: 6153m
Believed to be one of the most strenuous adventure sports in India, trekking around the Himalayas in Ladakh will reward you with a breathtaking landscape and mind-numbing tranquillity. So which trek are you ready for? If not, here are some other trekking places near Delhi that are equally exciting and adventurous. 
---
Photo: Shutterstock