First, it was the 2013 blockbuster Bollywood movie Yeh Jawaani Hai Deewani wherein Kabir, played by Ranbir Kapoor and Naina, played by Deepika Padukone, set off on an epic trekking trip to Manali. The 2014 film, Wild, saw Resse Witherspoon's character off on a solo adventure – both topographic and internal – yet again giving us some major #travelgoals.
These movies are some of the most memorable travel films, where trekking features prominently, leaving us itching for an adventure. If the idea of taking a break from the 9-to-5 grind isn't reason enough, then the heady smell of petrichor and picturesque nature swathed in shades of green should work like a charm.
Monsoon serves as the perfect time to leave behind the dull greyness of the city and run to the mountains. The deafening thud of raindrops pelting on the ground, the mist-shrouded mountains, windswept hills and moss-covered forests – all awaken the adventurer in us. After all, there's something soul-stirring about monsoon trekking in India.
Lace up your boots because some of the best treks in India await you:
1. Andharban, Maharashtra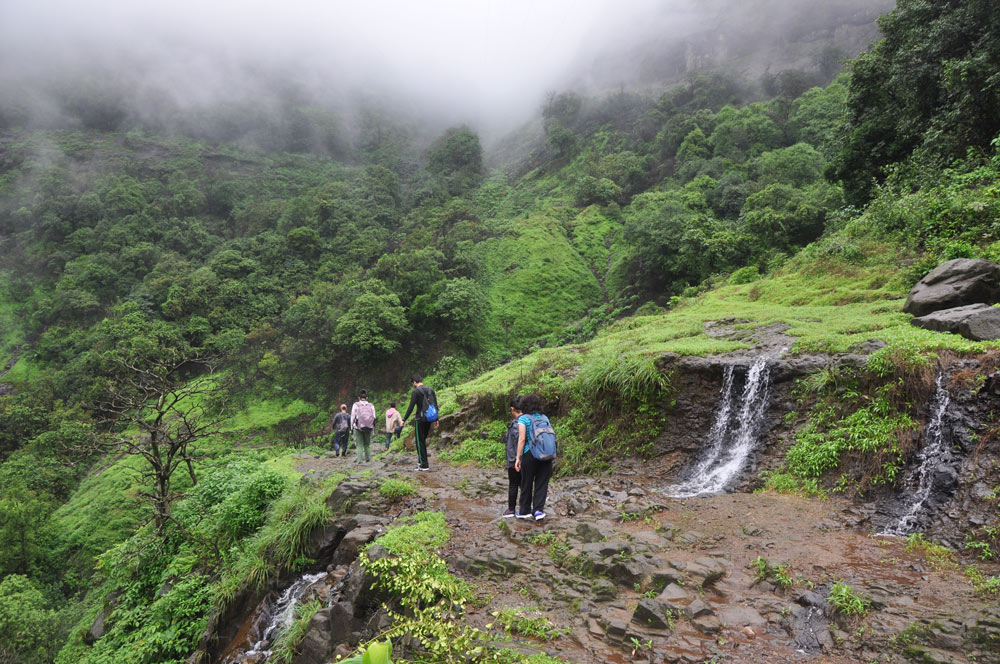 Located near Pimpri in Maharashtra, Andharban is about 1.5 hours from Lonavala. Also known as the Dark Forest, this is a trekking hotspot, thanks to the evergreen Sahyadri's and the misty landscapes of Tamhini Ghat.
Expect dense forests and plenty of streams and stunning views of Kundalika Valley, before you gradually enter the dark of the forest informs Manasi Kedar, an event planner at Treks and Trails, a Mumbai-based trekking group. For a food break, Kedar recommends you drop by Vishal Padwal Hotel where you could spoil yourself with the non-vegetarian thali.
Duration: 1 day
Elevation: 2,160 feet above sea level
Level: Moderate to advanced
2. Valley of Flowers, Uttarakhand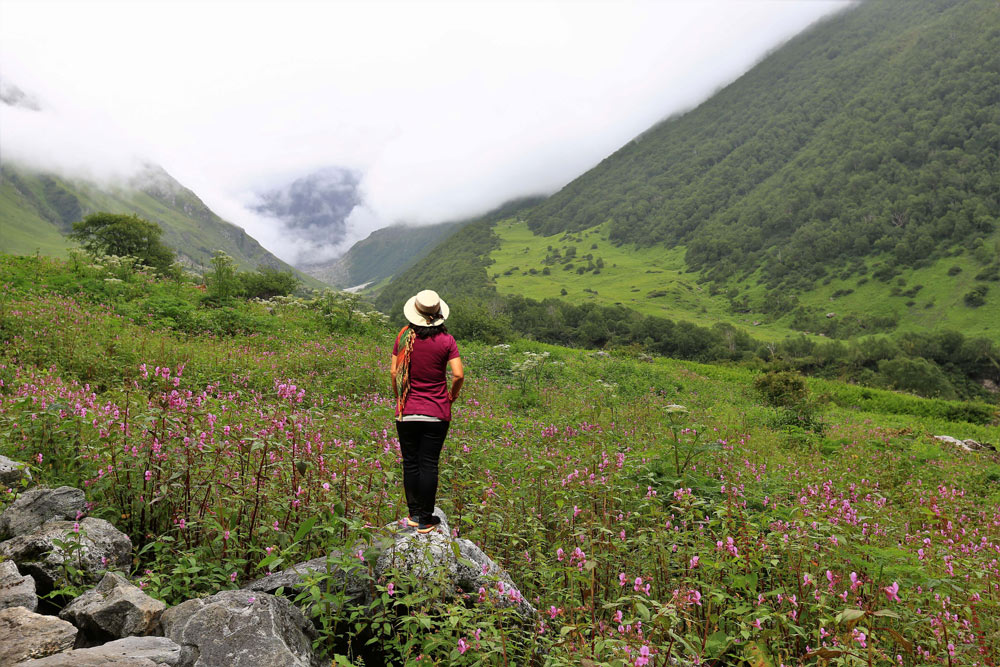 It is for a reason that the Valley of Flowers has earned the title of a UNESCO World Heritage Site. The core zone of this Uttarakhand trekking site, located within the Nanda Devi Biosphere Reserve turns into a carpet of flowers in a riot of colours showcasing unparalleled natural beauty.
Open only between June to October, monsoon makes for the best time to visit. After trekking for 9 km from Poolna, Ghangaria makes for an ideal resting spot. Here you can choose from a number of restaurants and hotels offering basic meals. From there, it's another 3.7 km until you finally get to rest in nature's lap amongst all things green. 
Duration: 7 Days
Elevation: 12,654 feet above sea level
Level: Easy to Moderate
3. Garbett Plateau, Matheran, Maharashtra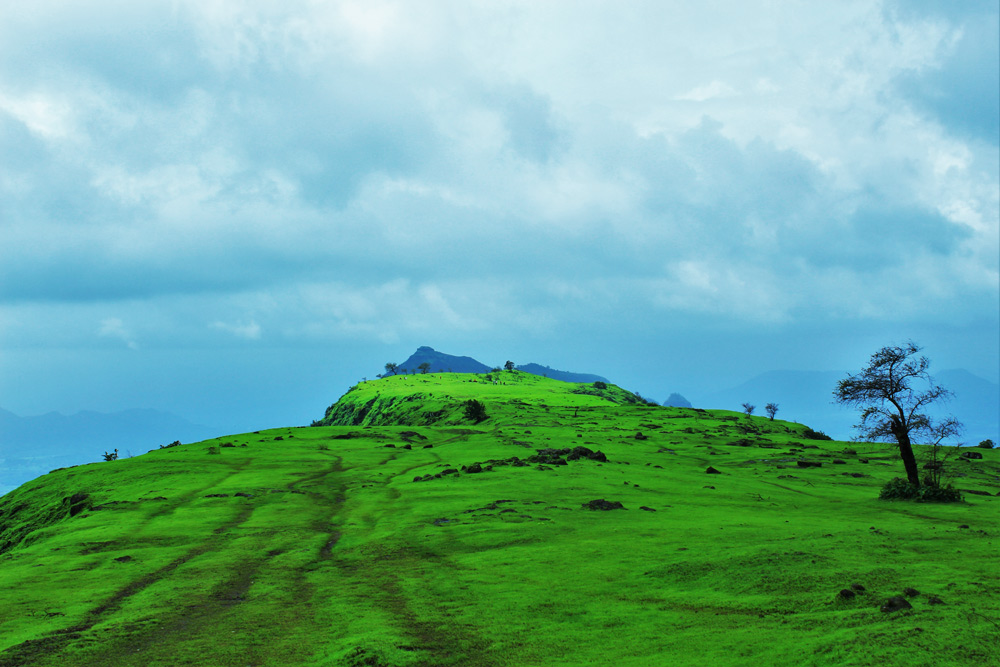 Matheran is one of the most famous places people travel to and visit, in Maharashtra. Discovered back in 1850 by Hugh Poyntz Malet, the then collector of Thane district, the Garbett Plateau offers a 360-degree panoramic view of the entire Matheran range, thereby making it a must-visit. With the plateau on one side, multiple waterfalls on the other and the Bhivupri Lake down below, your 2.5 hours walk up is nothing less than heavenly in the monsoon.
"Garbett plateau is probably our most favourite monsoon trek in Maharashtra as it offers everything you'd want within a day's trek. You cross a beautiful lake, streams, tiny waterfalls and finish the through a jungle trail," says Shannon Fernandes, Co-Founder of Vagabond Experiences. Don't forget to treat yourself to some homely Maharashtrian snacks. "At the end of the trek, you can grab roasted corn at Dasturi, Matheran," he adds.
Duration: 1 day
Elevation: 2,625 feet above sea level
Difficulty Level: Medium
4. Visapur Fort Trek, Maharashtra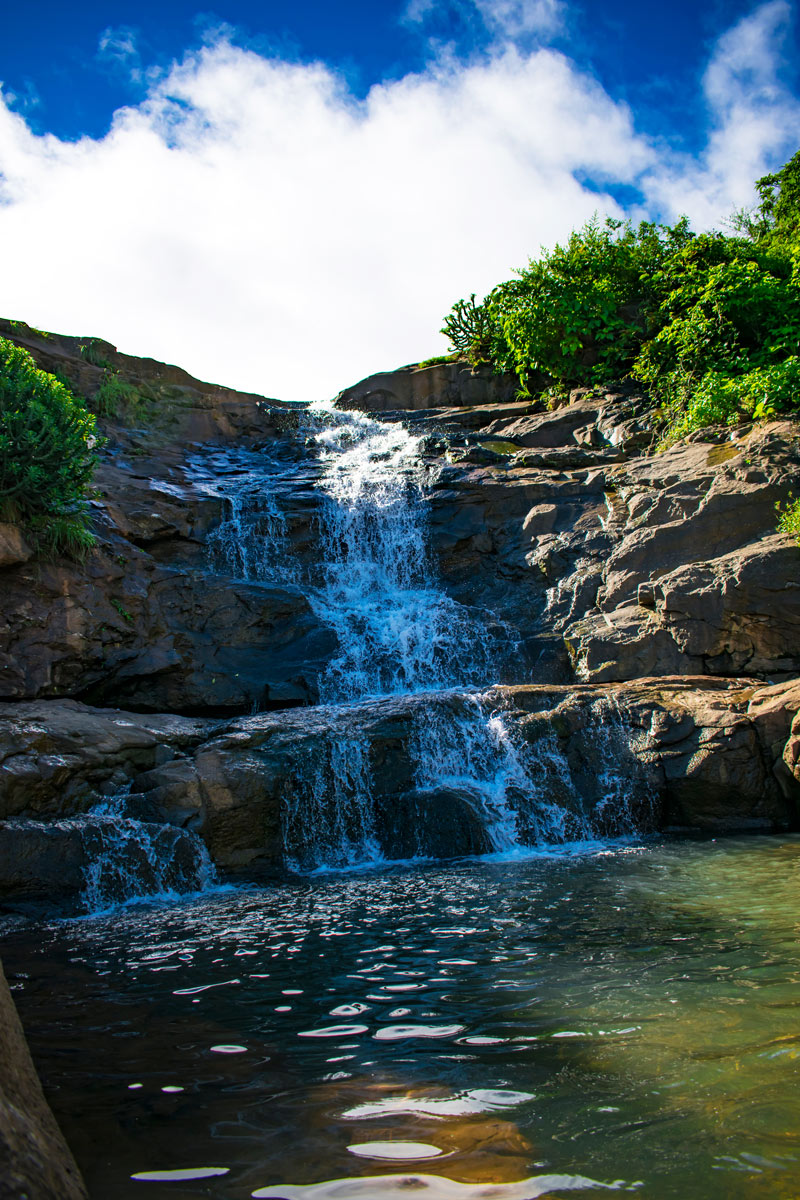 Located between Mumbai and Pune, Visapur holds an outstanding view of Tikona Fort, Tung Fort, Lohagad Fort and the Pawna Lake. If you start early, you can easily cover two of the forts, Lohagad and Visapur on the same day. The way to Visapur has a widespread table top which you can traverse in 1.5 hours to 2 hours with few ponds, caves, and even gushing waterfalls a sight best witnessed especially during monsoon, says Vaishak JP, a professional mountaineer from Mangalore who also conducts treks for groups.
While there, make sure to visit the Bhaje caves and behold the sight of 22 rock-cut caves. In terms of food, JP recommends Vihaar Hotel, located at the base of Visapur where you can treat yourself to some local Maharashtrian cuisine. "I usually start with a plateful of poha and chai and end the trek by fearing on their Maharashtrian non-veg thali," he says.
Duration: 1 day
Elevation: 3,556 feet above sea level
Level: Easy to Moderate   
5. Chembra Peak Trek, Kerala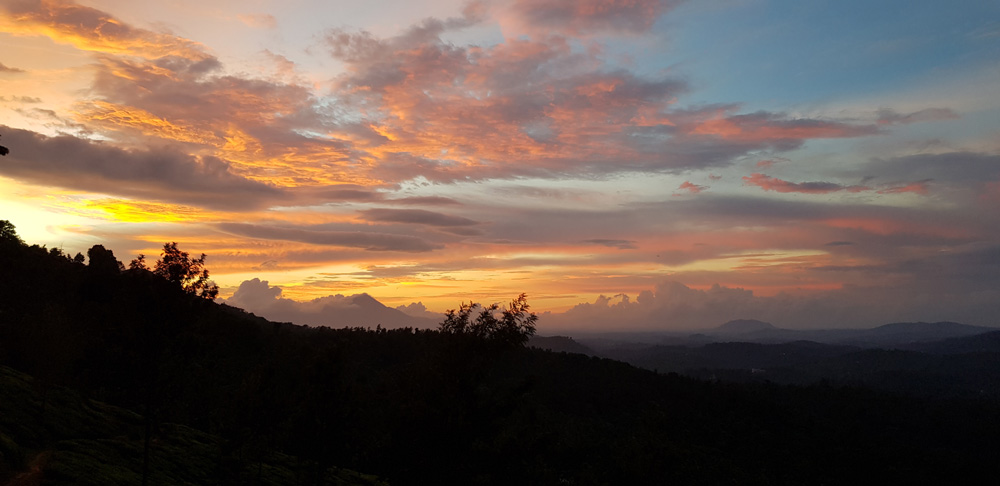 The Chembra trek leads to the highest peak in Wayanad, making it an incredible monsoon trek in Kerala. A dreamy trail through mist and cloud covered cliffs, green tea estates and a watchtower, all making way for the perfect climax – the heart-shaped Chembra Lake.
It's advised to set off in the wee morning hours as the 7 km long trek takes around six hours to complete, not counting the additional one hour to get to the watchtower and two to get to the lake. While there are a number of snacking options available at the base camp, it's advisable to carry your own snacks.
Duration: 1 day
Elevation: 6,990 feet above sea level
Level: Moderate to Difficult
6. Kumara Parvatha Trek, Karnataka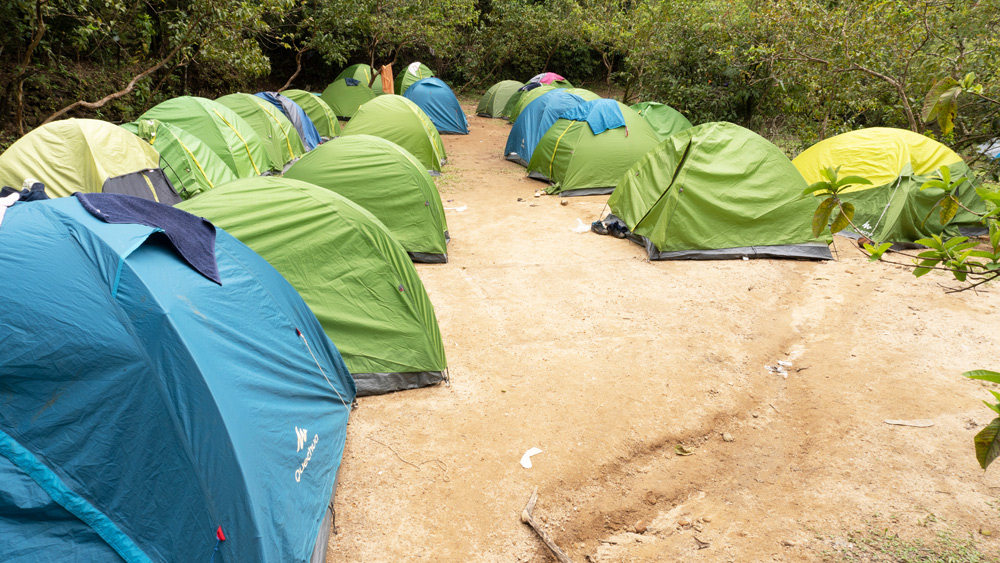 The second highest peak in Karnataka, this trek is a challenging yet picturesque one. The famous Kukke Subramanya temple that's situated at the base of the mountain adds to the popularity of this trek. Some stretches of the trail are quite strenuous even for an experienced trekker, but the accompanying views make the 14 km uphill climb worth it.
About 7 km into the trek and you'll find a check post and house named Bhattara Mane, which JP recommends for food. Bhattara means a type of caste among Brahmins and Mane means House. "They serve a very simple yet amazing vegetarian thali. All the supplies are carried from the village at the base of the mountain by employees," he says.
Duration: 2 days
Elevation: 5,600 feet above sea level
Level: Moderate to difficult
Rains often get a bad rep, but that's only part of the story. With the right gear and proper planning, you could take your trekking experience to the next level:
7. Rajmachi, Lonavala, Maharashtra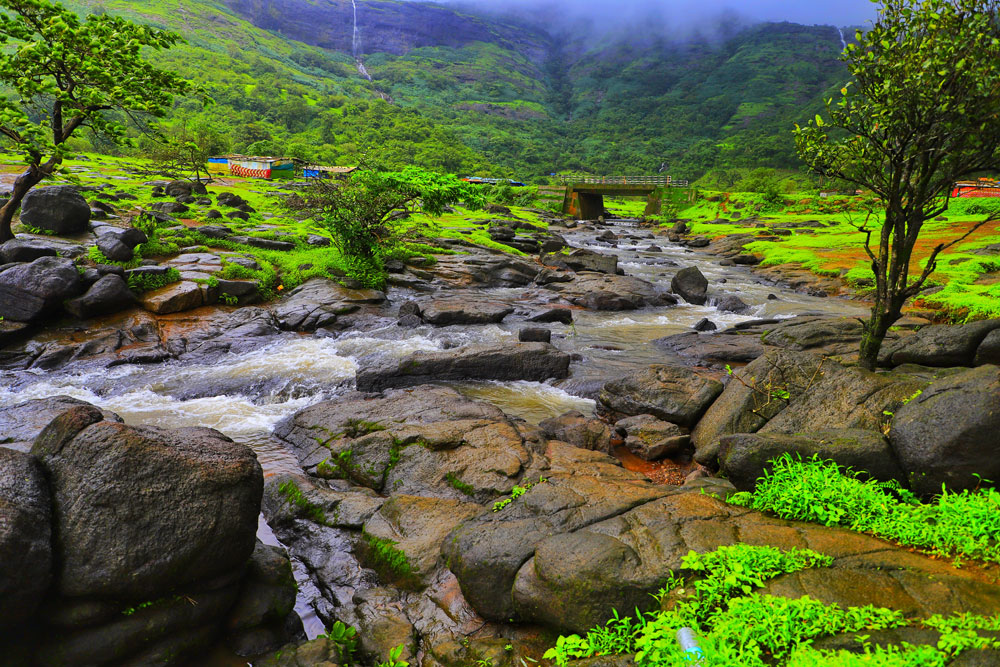 The way up to Rajmachi Fort and its two strongholds, Shrivardhan and Manaranjan, is fairly easy, which makes it a great route for beginners. It is a relatively less crowded trek and has a marked route from Lonavala and, making it easily accessible, shares Kedar. A cloud covered walk uphill, breathtaking views of the Kataldhar waterfall and Bhor Ghat give you the perfect monsoon feels.
If you plan on starting your trek from Kondane caves near the Kondana village, it'll take you a good four hours to get to the top. Instead, take a pit stop to relax and savour simple home-cooked meals at Geeta Tai's, recommends Kedar. If you're planning to stay the night and if luck favours you, you might spot fireflies.
Duration: 1 Day
Elevation: 2,710 feet above sea level
Level: Easy
8. Hampta Pass Trek, Himachal Pradesh
Known as one of the most dramatic treks, the Hampta Pass lets you be alone in the company of nature. On the Pir Panjal range in the Himalayas, this trek connects the valleys of Kullu and Lahaul, and serves as a balcony to a contrasting scenery. "The contrasting landscapes of Lahaul and Spiti and the stunning Chandratal lake are what make this trek an unforgettable experience," shares Juhi Wadia, a trekking enthusiast from Mumbai.
Depending on your pace and preference, this trek should take you anything between 4 to 6 days. Feel rewarded as you walk through dense forests on your way to Chika, green meadows after Jobra and Jwara, cross slopes and moraines towards the pass, the snow pass, river crossing and snow bridges. "Monsoon adds a certain charm to this trail. If you go just after the rains, you are in for a treat. The valley, colourful with green grass and wildflowers, is absolutely mesmerising," shares Wadia. When it comes to food, and if you are anything like Wadia, you'd be "too mesmerised by the view to give a damn."
Duration: Four to five days
Elevation: 14,040 feet above sea level
Level: Moderate
9. Harishchandragad, Ahmednagar, Maharashtra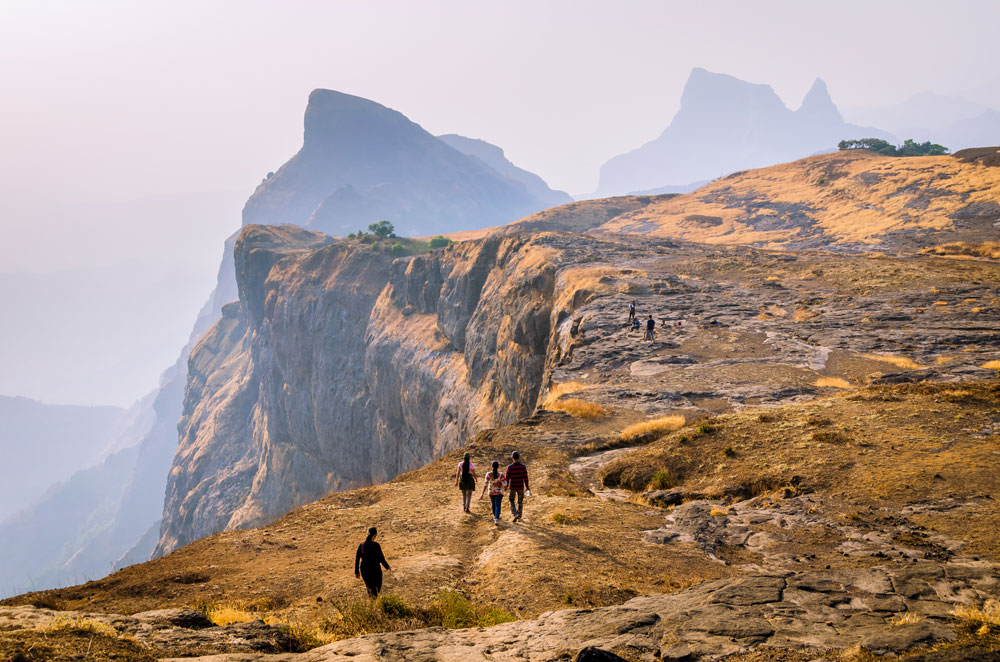 Situated in the Western Ghats, this hill fort is approximately at a 140 km distance from Pune and Mumbai. There are three ways to go up to the fort—via Khireshwar village, the most preferred and scenic route; via Nalichi Vaat, the most difficult path; and Pachnai village, the easiest out of the three. Be warned, irrespective of the route, it is an uphill climb and is going to be exhausting; therefore, climbing gear is recommended.
But the ever-changing landscapes and the incredible updraft (reverse waterfall) is going to be a great motivator for you to keep going, shares Fernandes. Spend the night either inside the caves or pitch tents; it's an experience you wouldn't want to miss. "The feeling of eating hot simple food in the caves, after the tiring climb is amazing. Even sipping on some piping hot chai while it pours outside your cave gives you a high," shares Fernandes.
Duration: 2 days
Elevation: 4,665 feet above sea level
Level: Difficult
10. Hukyachi Khadi, Goa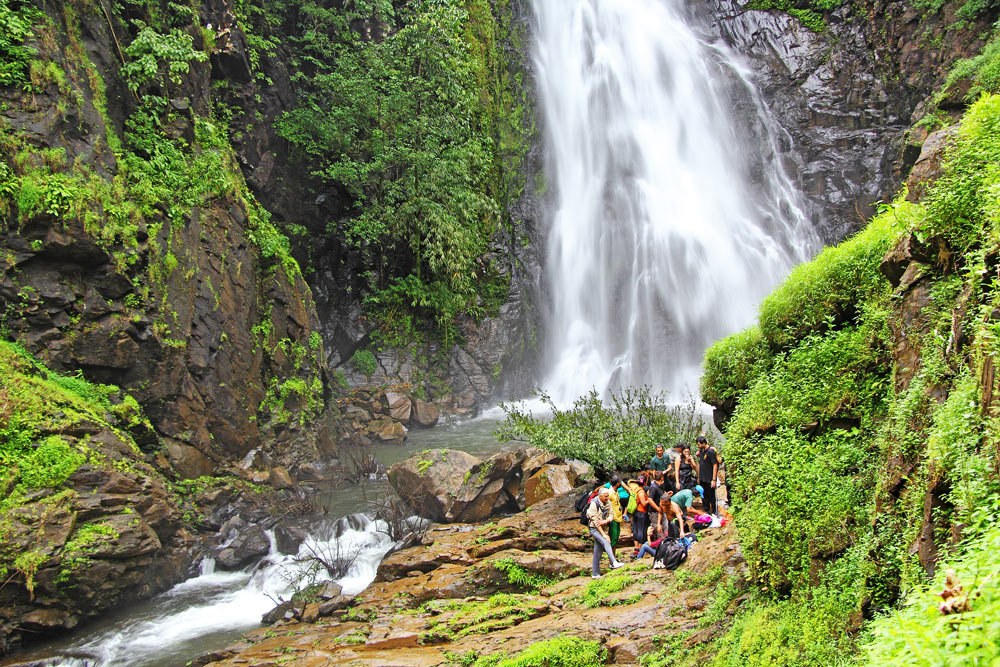 A seasonal cascade near Kumthal Village, about 10 km off Valpoi in the Sattari taluka of Goa, the Hukyachi Khadi trek is a must-do for both, nature and adventure lovers. Boasting a rich bio-diversity, the trek roughly covers a distance of 4.5 km, giving you a bird's eye-view of rubber plantations, forests, rivulets and greenery. Traverse through Mhadei Wildlife Sanctuary, prepare yourself for river-crossing, and walk through spice plantations - all of this in just a day's time.
Duration: One day
Level: Easy
11. Warwan Valley Trek, Kashmir
Not everyone's cup of tea and best reserved for the pros, this week-long trek really puts to test one's patience, endurance and fitness. If you think you have it in you, then this trek is definitely a must-do, especially because of its crossover trail.
Expect walking through purple-hued mountains around Panikhar, rivers, wildflower meadows, after days of being surrounded by deserted mountains. Truth be told, the climb to the pass is definitely exhausting but rewarding as in no time you'll find yourself walking on the magnificent Bracken glacier and camping by the rivers.
Duration: 8-10 days
Elevation: 14,550 feet above sea level
Level: Difficult
Photo: Shutterstock