If you ever happen to be in a place, once unknown to you, that calls out long after you have left and dwells in your heart, mind and soul, you know you have found a home for keeps.
For photographer, videographer, and travel enthusiast, Anunay Sood, and many others—this home is Spiti — 'a world within a world', as described by Rudyard Kipling. A majestic cold desert valley in Himachal Pradesh, Spiti literally means a 'middle ground' – a destination from where there's no turning back for those who fall in love with it. A muse that inspires travellers and nature lovers with its virgin windswept valleys, pine forests, beautiful monasteries, and charming villages.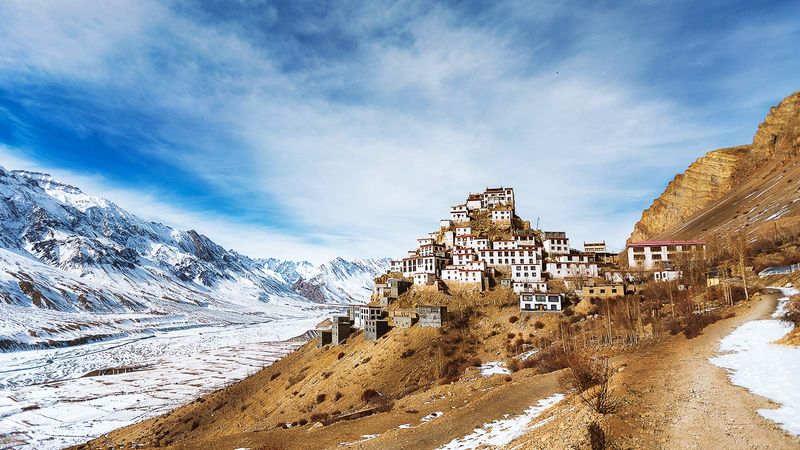 For Sood, the love affair with Spiti started almost a decade ago. A globetrotter, who has been visiting Spiti for the past 10 years, is still trying his luck at capturing the jaw dropping sights of this winter wonderland. He returned to this home once again, soon after it reopened for tourism post lockdown on February 17, 2021 and came back reliving his adventure and no filter views to share why a trip to Spiti is a 'nasha' like no other.
Photographer's paradise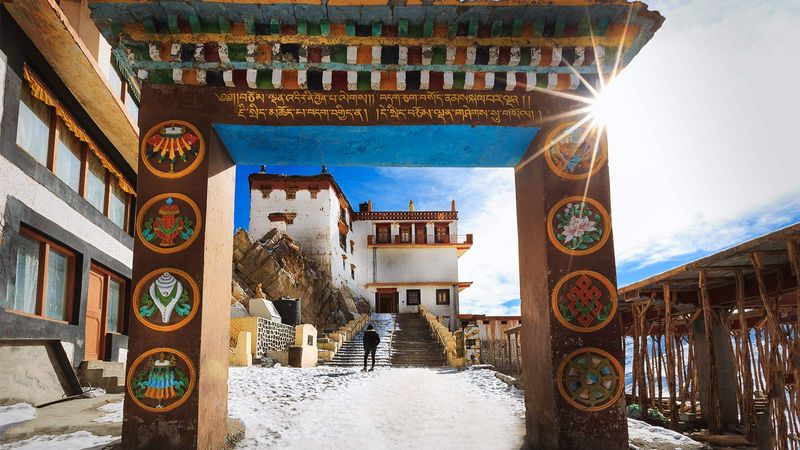 Raw, rugged beauty is what best describes Spiti. "It's the best place for photography. Coupled with the warmth of the locals, the aura of Spiti is such that you don't feel like coming back from there." When in Spiti, one should definitely visit the 1,000-year-old Dhankar Monastery, Tabo Monastery, Chicham Bridge – highest bridge in Asia --, Hikkim Post Office -- highest post office of the world --, Kibber -- highest motorable village in the world --, Langza Buddha Statue, and Mud village in Pin Valley. Videographers and photographers shouldn't miss out on the long and beautiful Kaza to Losar stretch—the clear night sky covered by a blanket of stars is a sight you can never witness anywhere in the world except Ladakh and Iceland.
---
Photography Hotspots
1. Dhankar Monastery
2. Tabo Monastery
3. Kibber
4. Langza Buddha Statue
5. Pin Valley
---
Spiti only for responsible travellers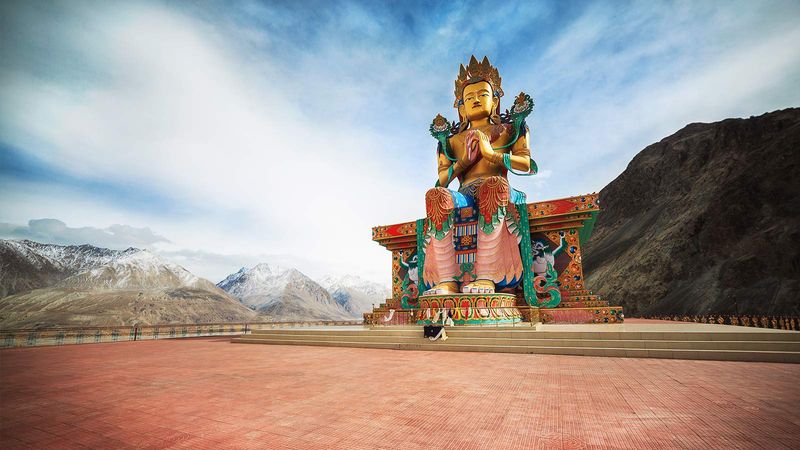 Preserving the virgin beauty of Spiti is one of Sood's prime concerns. Expressing the plight of Spiti locals, who like the rest of the world faced the brunt of COVID-19 induced travel ban, Sood adds that his purpose of travelling to the valley was also to promote tourism— its only source of income other than agriculture. "The whole point was to go there and promote Spiti and support the tourism industry that aids the valley's economy there. So, the idea was to convince more people to visit the place, and help the locals earn money, which they haven't been able to for the past one year. However, we want only responsible travellers to visit the place, as the valley has shortage of water due to which it's important to use it wisely. Moreover, the waste recycling system is also not that efficient, so littering is out of question."
Staying with a local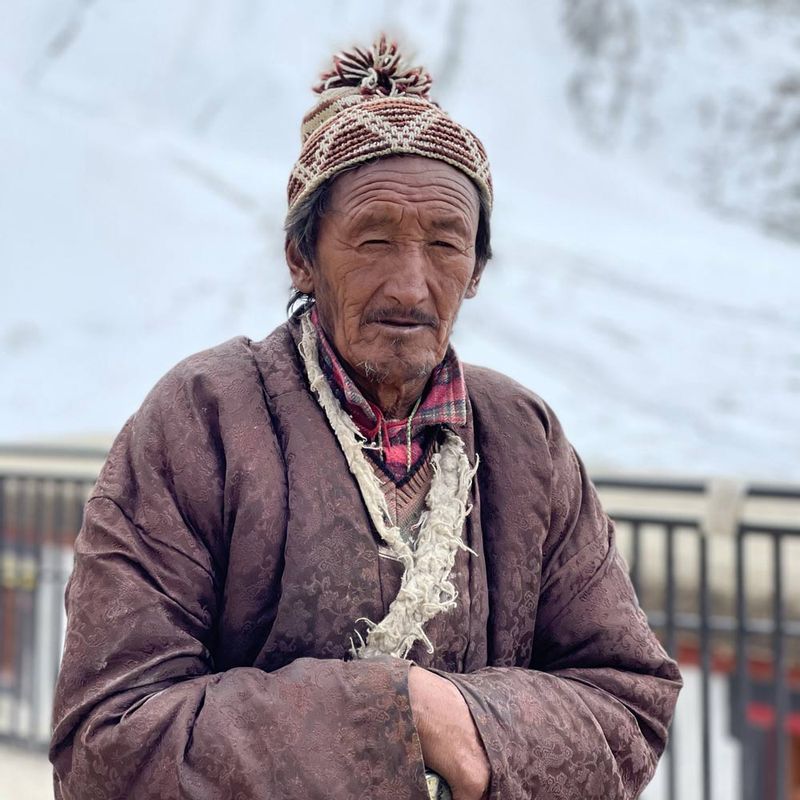 Speaking about the charming Tibetan-influenced culture of Spiti, he says, "There are lot of monasteries here, so you come across many monks chanting, which makes the atmosphere serene and peaceful. If you stay with a local family, you will notice that they have two houses – one for summers which is at a higher level so that the sunrays keep the house warm—and one for winters which is at a lower level because it's very cold up there and the houses are quite small and made of mud. Every house has a living area comprising of a chulha to keep the place warm, and the family also eats and sleeps there itself. Speaking about their indigenous foods, locals make their own alcohol called chhang beer and arak which is a must-try. 
A key attraction in Spiti is their bow and arrow festival, and the new year celebration called Losar, when the entire village is seen wearing masks and dancing, it's a sight to remember!"
Things to remember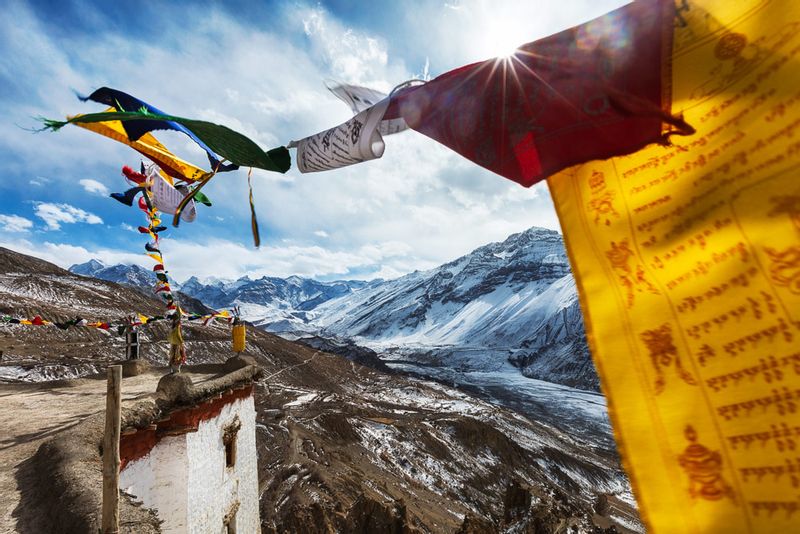 For photographers and videographers, it's best to check time and date, and weather forecast before visiting. "New moon night is the best time for astrophotography when the sky is blue, the stars appear like a blanket, and you get to see a shooting star every five minutes. So, the pictures and compositions come best at night. It's a paradise and a dream-come-true for photographers and videographers. For those wanting to shoot the surreal landscape using drones for posterity, he suggests taking prior permissions to avoid getting your drone caught by the police and sent back. Speaking about clicking those heart-warming portraits of locals, Sood suggests always ask them first else, it's considered rude. Blue hour, golden hour and sunrise are the most important and best times to shoot. "I used to wake up at six every morning before sunrise to shoot the time lapse, same goes with sunset as well, because these two are the most crucial times."
It all started from Chandra Tal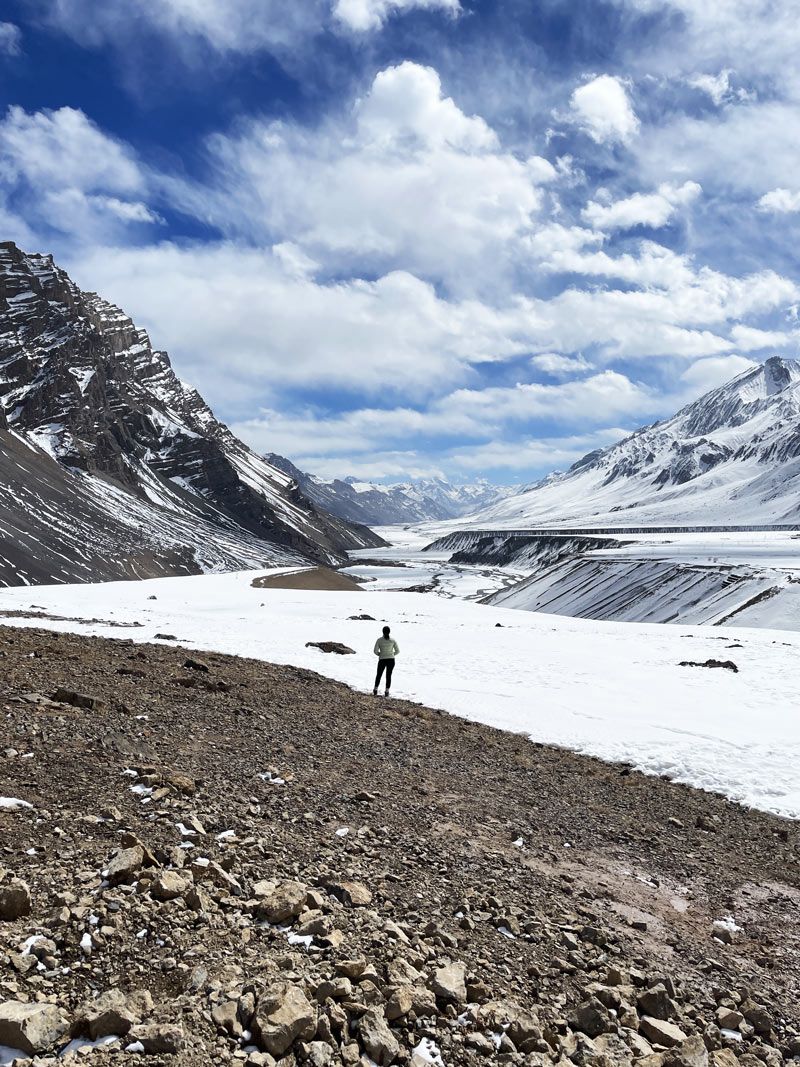 Travelling to Spiti since a decade now, Sood still has a dream shot to capture, which he says is, "a drone shot at Chandra Tal with a human element in it." Why? Because he went there back in 2014-15, when he was still an amateur, so now he wants to test his own skills, because for him the love affair started from there only. 
---
Photo: Anunay Sood