A Google search on monsoon treks in Lonavala, one of the most popular tourist destinations in Maharashtra, will lead you to places such as Rajmachi fort, Lohagad fort, Tiger point and Bhimashankar, but not many people know about the majestic Kataldhar waterfall trek, an unexplored trail through the dense forest that makes it one of the most adventurous and scenic treks in the state. Read on to plan your next monsoon summit with expert tips from Jayesh, trek leader of Treks and Trails, co-founder Trekcommunity who recently took a group of trekkers to Kataldhar.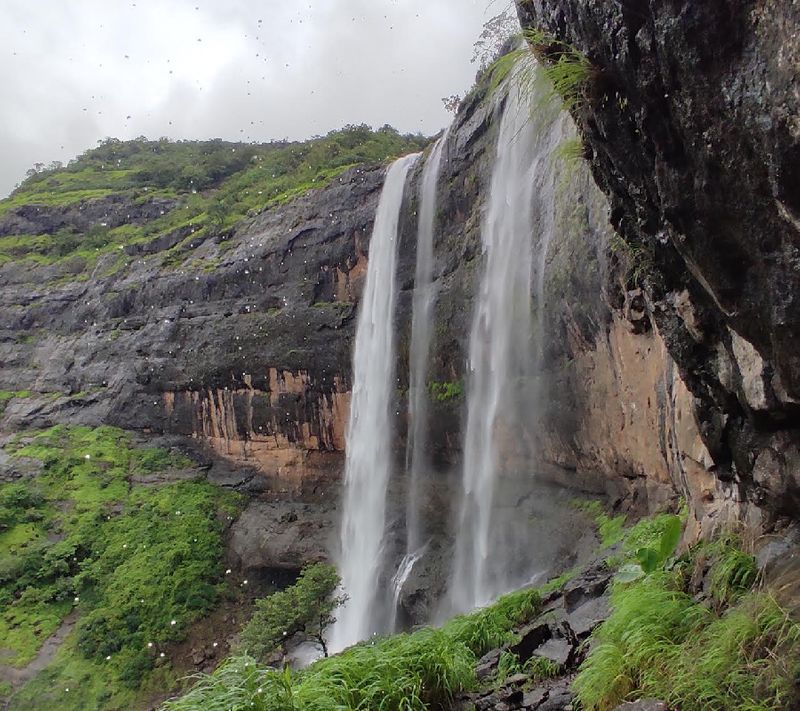 During the monsoons, Lonavala becomes a hot destination for all the trekkers. Since Lonavala is between Mumbai and Pune, it witnesses a huge crowd from both the cities at all the hotspots. But one such place that remains secluded and away from the crowd is Kataldhar. Kataldhar is a hidden gem of Lonavala that is not much explored. 'Katal' means wall of rock and 'Dhar' translates to waterfall. In summers, the waterfall dries up but in monsoons the land turns into a lush green carpet, the flow of the fall crashes over the rocks beneath, offering you a gorgeous vista.
How to reach
To reach Kataldhar, one has to either walk till Fanasrai or can hire a jeep. There are two routes from Lonavala. One route is from Fanasrai via the Della resort. It is an 8-km off-road route and the other option is the Upper Deck resort route. After reaching Fanasrai you will find the two mango trees, that is exactly the start point of the trek. Look for Hotel Kataldhar which indicates the start point of the trek from Fanasrai, followed by a descent into the valley which covers few paddy fields, a series of streams, a dense jungle and slippery patches. It takes a minimum of two hours of hiking from Fanasrai and three to four hours from Lonavala.
The journey begins
From here, taking the route on the right we entered deeper into the forest. Thereafter it only gets darker, and you'll spot many crabs, long earthworms, monkeys, a batch of birds and the loud gushing of myriad waterfalls. 
Pro tip: You should wear full-sleeved T-shirts or shirts and full track pants to avoid any injuries from sharp thorns, bushes and attacks from mosquitoes and leeches.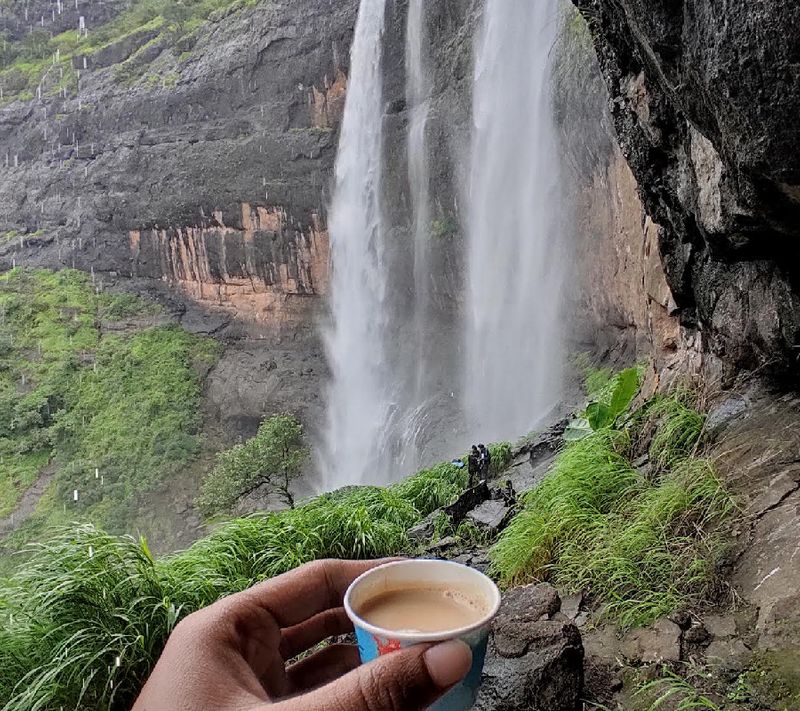 As this waterfall hike is an offbeat route, you won't find a lot of trekkers on the way, so the chances of getting lost in the dense jungle are fairly high even though there are ribbon markings on the trees to guide you. Also watch out for the cairns (stones placed on top of another) to guide you through the route. It's however recommended to take this trek with expert guides, as it's extremely easy to lose your way through these forests.
After hiking through the forest, a huge waterfall will appear in front of you through the small gaps of trees. My heart skipped a beat after seeing a monster of a gracious waterfall. And finally, after seeing the waterfall, all this tiring stretch of hike and slips and falls become worth it. Move further ahead reach the main waterfall and you'll spot a cave enroute. You will get a panoramic view of the waterfall along the Shrivardhan fort of Rajmachi standing just opposite to the fall. My friends and I had our packed lunches (theplas and bread and jam) and then we turned our photography modes on and went on to click roughly about 100-200 pictures even in heavy rains. I mean who wouldn't want to post pictures of one of the most Instagrammable locations around Mumbai and Pune?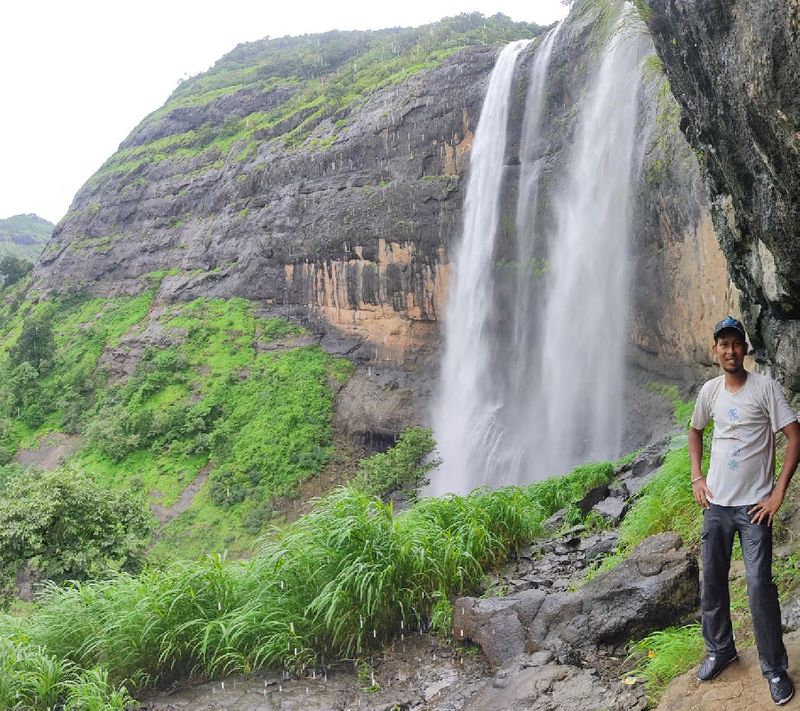 From there we reached just below the Kataldhar waterfall, the air around the flow gave me a different kind of an adrenaline rush. I would compare this waterfall to the Bahubali waterfall, it was that surreal. We also took a dip in that ice cold spinechilling water. We came out shivering and headed straight back to the starting point where our jeep was waiting for us. After changing into dry clothes, we sipped on hot tea,  boarded the train back to Bombay with tons of good memories to cherish forever. If you are looking for an offbeat trekking destination, you shouldn't miss out on this one. 
Attractions near Kataldhar
Pawna lake
Located about an hour away from Kataldhar, this reservoir turned lake surrounded by lush greenery and hills is the most scenic campsite near Pune, an idyllic weekend getaway during monsoons.
Kune falls
This three-tiered waterfall near Kune village in Pune embraced by the breathtaking Sahyadri range is just situated 30-minutes away from Kataldhar. Bathing or swimming in the waterfalls during the monsoon is an experience in itself that you don't want to miss. 
---
Photo: Shutterstock; Jayesh