The one thing that overpowers everything else at an Indian wedding is the spread of food. Indian wedding menus have moved on from the regular matar paneer and dal makhani and have become more experimental, upscale and luxurious. There's a definite rise in the level of innovation and customisation, both in the food itself and also in how it's presented.
Coupled with intimate weddings becoming popular, a lot more thought is now going into food themes and buffet styling, compared to the slightly more standardised set up one used to see. Add to that a wider range of cuisines on offer, different types of services like intimate sit-downs, themed dinners and flying buffets.
Modern and crafty menus
Restaurateur Aditi Dugar, who runs Sage & Saffron Caterer, says, "Craft and customised cocktails are becoming very popular; we're also seeing more clients leaning into modern Indian appetizers and small plates, as well as a higher demand for different cuisines – think Korean, Latin American, and Israeli, to name a few."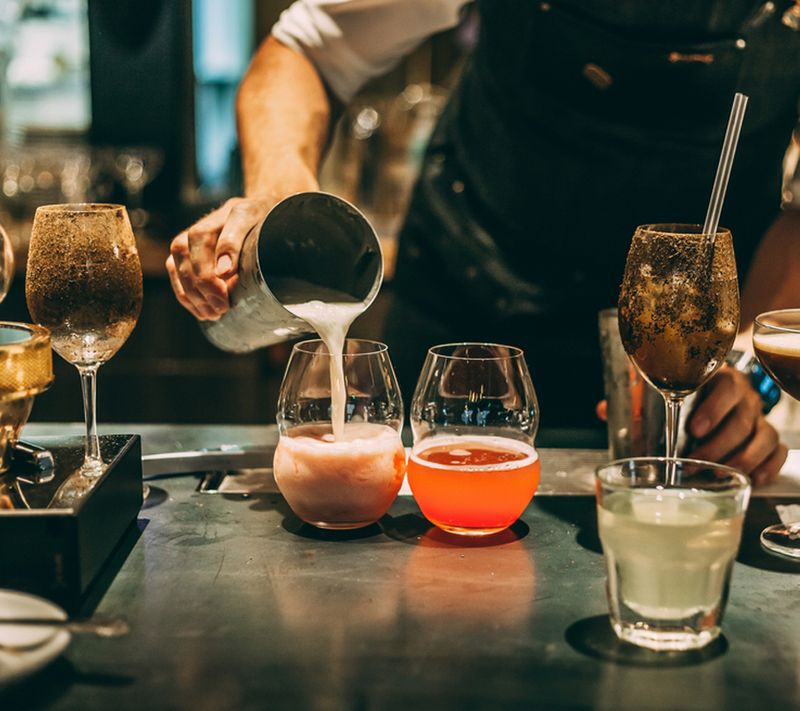 For those planning more intimate celebrations, Dugar says, "We aim for enough variety in the menu, and well-balanced offerings – lighter fare, carbs, proteins, and so on – and ultimately, of course, that everything tastes great and looks beautiful."
People have become more particular about the cuisines they're serving and the style of service. Caterers are getting more requests for themed dinners, sit-downs and tasting menus for smaller functions. "The outlook that 'less is more' is also catching on, which we love; more modern Indian food as well. Fundamentally, I think everyone is aiming to plan something that stands out and feels like a new experience for them and their guests," she adds.
Eco-friendly wedding fare
In fact, there's also a growing number of eco-conscious clients that prefer hiring professionals that have adopted sustainable practices for planning weddings. Even though there's still a long way to go, particularly in the wedding industry, it's a start.
Dugar says, "They're also encouraging local, seasonal produce in their menus, and are open to reinterpretations of classic dishes with local produce. In our experience, people are getting more cautious with event waste – flowers are being repurposed, and sent out as mini bouquets to guests as thank yous; leftover food is sometimes donated to food banks, which is always a good idea."
Recently, Foodlink F&B Holdings India crafted a planet-friendly food experience for Bollywood couple Richa Chaddha and Ali Fazal's wedding reception. Elaborating on the menu, Sanjay Vazirani, CEO of Foodlink, says, "The menu had something to tickle every taste bud, be it Indian or international cuisine. There were lots of starters and pass-arounds. From Agra ki chaat, gourmet kulchas, and South India korma to burrito bowls, customised pizzas to Thai, Italian, and street food from Hong Kong."
Explaining the menu, he says, "It was curated keeping in mind wholesomeness and nutrition. We mostly had dishes that were baked, steamed, stir-fried or mildly spiced. The highlight was the homemade kulfi laced with Richa's favourite Baileys Irish cream."
Foodlink ensures that the smallest of details are planned sustainably with minimal wastage. They have also collaborated with an NGO that works for women's welfare and economic upliftment. They are given vocational training to create beautifully handcrafted leaf donas for chaats which are actively used at weddings. For the Richa-Ali wedding, to refrain from using plastic bottles, water was served in fruit-infused glass canisters with lids.
Regional dishes in demand
Also, while there are a lot of guests who ask for what's new on the menu and fusion meals, there is a larger group that asks for traditional dishes and prefers comfort over novelty. The market is demanding both regional and exotic cuisines, especially in the metro cities.
"Regional cuisine is gaining popularity in metro cities as regional communities gradually move to metros creating demand for authentic food and taste. Specialty cuisines from Jammu & Kashmir, Himachal Pradesh and the Northeast are seeing a rise in demand, in recent times. Also, healthy delicacies from specific regions such as thukpa are becoming popular as they serve as a wholesome meal with a healthier proportion of carbs and proteins," shares Vazirani.
"The most recent big fat Indian wedding we did in the city of Cannes, the menu included European food, French specialty dishes, Middle Eastern, Thai and Indian. But Indian food was highly appreciated by the guests and they were eager to know what was on the menu for the coming events as well," he adds.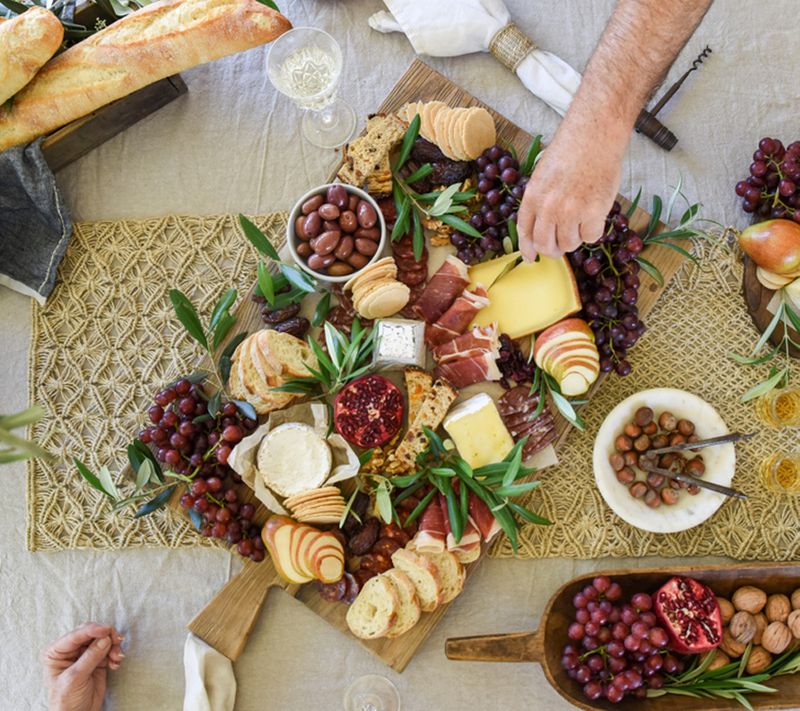 Vazirani further points out that guests these days now prefer more starters and grazing tables to the main course. A lot of focus is also on after-party or 'drunken' food as they call it, which is carb-loaded.
Small portions for the win
Mindful consumption and serving in petite-plated portions is also a big way to avoid food wastage while keeping the delivery fancy and guests ecstatic. This is not just for starters but also for the main course.
Vazirani says, "We do fresh and live mini meals like lachha paratha with small portions of dal, butter chicken with mini garlic nans, dal baati churma bowl, Thai curry bowl with a scoop of jasmine rice. These are presented in a fancy way with unique plating so the guests feel satisfied and can save appetite to try all the amazing dishes on the menu." He adds, "We have specially designed our plating platters and bowls for mono portioning. For example, we use a wok box to contain 50 gms of noodles. We also serve plated salads in fancy ways."
A complete experience
There is also a great focus on intricate scenography to achieve a cohesive look of the overall event design and decor. The layout planning is innovatively done with dessert rooms, carts and interactive food stations. The live food stations are expected to be interactive so the guests can pick and choose their preferred ingredients.
Foodlink also catered to Deepika Padukone and Ranveer Singh's wedding. The team believes that intimate luxury events often look for more subtle ways of consuming or experiencing. "There are scores of new concepts that we introduce every season, typically for boutique events, like nitro coconut and mango flowers, edible landscapes, dragon's breath as well as unseen and unheard of props and serve ware," says Vazirani.
2023 trends
However, "Less is more" will be a guiding philosophy for 2023. Dugar elaborates, "With more value given to each dish and a focus on quality; more classic dishes and flavours in a contemporary form; several local food brands and restaurants doing individual stations, for more variety; a stronger focus on good bartending and customised cocktail menus; working with food consultants who will guide the direction for each event, designing and balancing the menus (which is also something we do at Sage & Saffron!)."
Bowl food will also see a rise in food concepts as they mean lighter, healthier dishes, like Asian curry bowls and burrito bowls. "It gives guests the flexibility to choose what they want as well as the quantity so as to try something different, and with so many dietary needs to cater for, this style of eating allows guests to choose what works for them. Most guests also opt for seasonal favourites," Vazirani concludes.
---
Photo: Shutterstock