Whether a wedding is huge or intimate, its setting and décor offer an elegant backdrop and allow for a series of memorable pictures that make an important day even more remarkable. It's no surprise that when people are planning their wedding, they take inspiration from some of the coolest film celebs who have put a lot of thought into how their wedding decorations look.
Here we share some wedding decoration ideas from the most talked about celebrity weddings.
Flower Power
While looking for Indian wedding decoration ideas for their nuptials, couples often want a setting similar to Virat Kohli and Anushka Sharma or Deepika Padukone and Ranveer Singh. Both famous couples picked modest yet gorgeous décor for their wedding ceremonies, with flowers doing most of the talking. While imported wedding flower decorations such as hydrangea and tulips are the in-demand flowers that can transform the entire ambience of a wedding, the modest bougainvillaea can also be used, especially if your wedding is outdoor.
Traditional Indian flowers such as marigolds and tuberoses are stunning on their own, but you can also combine them with hydrangea and peonies.
When it comes to South Indian weddings, we can't talk enough about using mogra in the decor. Actor Mouni Roy and Suraj Nambiar tied the knot in a dreamy wedding ceremony as per Malayali rituals in Goa. The couple opted for white mogra flowers which brought serenity and subtlety to their wedding proceedings.
A typical Indian marriage includes several traditional ceremonies, such as the sangeet, mehendi, nuptials, and reception. Each wedding requires custom-designed décor that reflects the tastes of the bride and groom as well as the overall ambience of the occasion. However, with the pandemic in full swing, we've seen superstars like Telugu star Rana Daggubati and Bollywood diva Neha Kakkar opt for a more personalised wedding. While Rana's wedding celebrations were all about colour and dazzling colours, Neha and her husband chose to generate warm and cosy emotions with the help of flowers that were readily available at the time.
Floral drapes
This is one piece of wedding décor that never goes out of style! A lovely floral carpet made of artificial flower decorations for the wedding can be used as a backdrop, hanging from the ceiling as a showstopper. This trend was seen at Neha Dhupia's mehendi ceremony as well as Shahid Kapoor - Mira Rajput's wedding.
Fairy tale wedding with pastel colours
This wedding décor trend has to be one of the most romantic of the bunch. This theme has been trending like crazy as a result of the Virat-Anushka's wedding. Their destination wedding took place in Italy against a beautiful background, but it was the décor that captured our hearts. Rather than traditional wedding decorations, they chose subtle and exquisite colours such as lavender, powder blue, and delicate pink.
The mandap featured a flowery canopy and choice linens wrapped around the four posts. The use of glass lanterns and white candles strung from the ceiling added to the fairytale-like event. They also utilized fairy lights over the mandap to add a touch of fantasy! This provided the most romantic setting for the pair. The entire location was inspired by an overgrown garden, which symbolised richness, prosperity, and growth—the keys to any great marriage!
Which flowers are best for wedding decoration?
Rose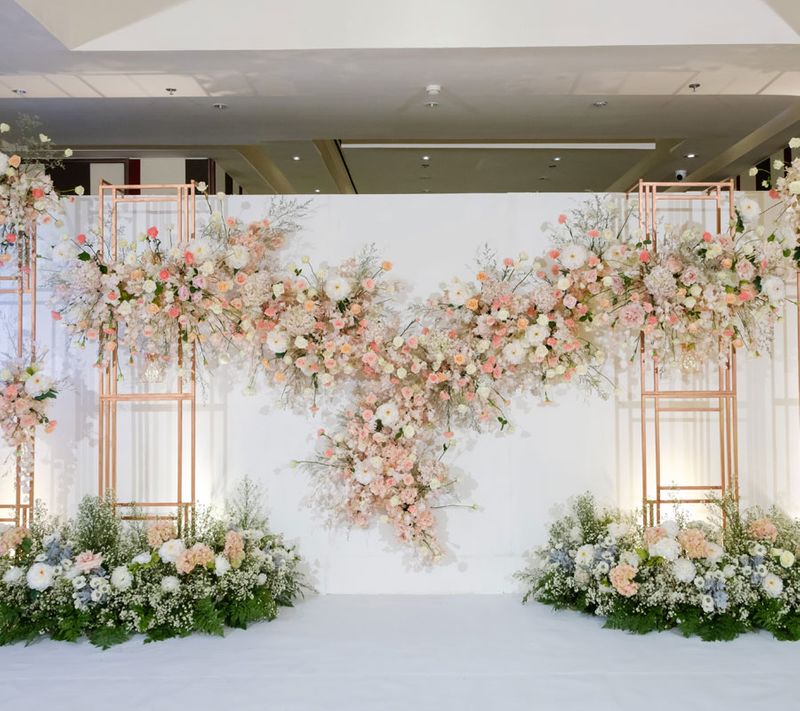 The rose is the first flower that springs to mind when it comes to decorating a wedding location. Roses are a popular option for wedding decor because of their significance as a symbol of love. Everyone will be compelled to fall in love with this flower because of its stunning beauty and enticing scent.
Peony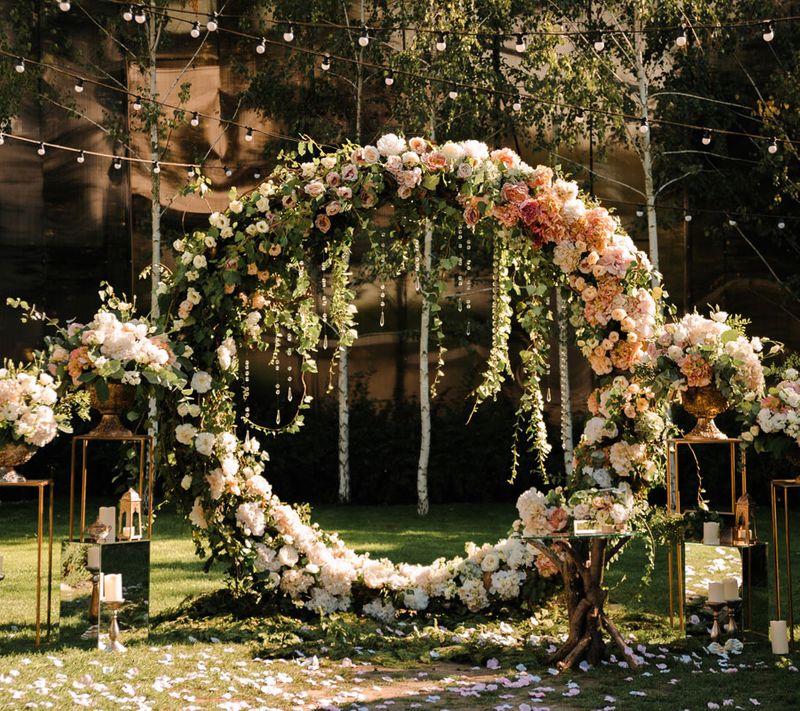 Peonies, with their delicate petals and heady scent, are ideal for adorning wedding venues. This flower may be used in conjunction with a variety of others to create a stunning display at the wedding reception site.
Daisy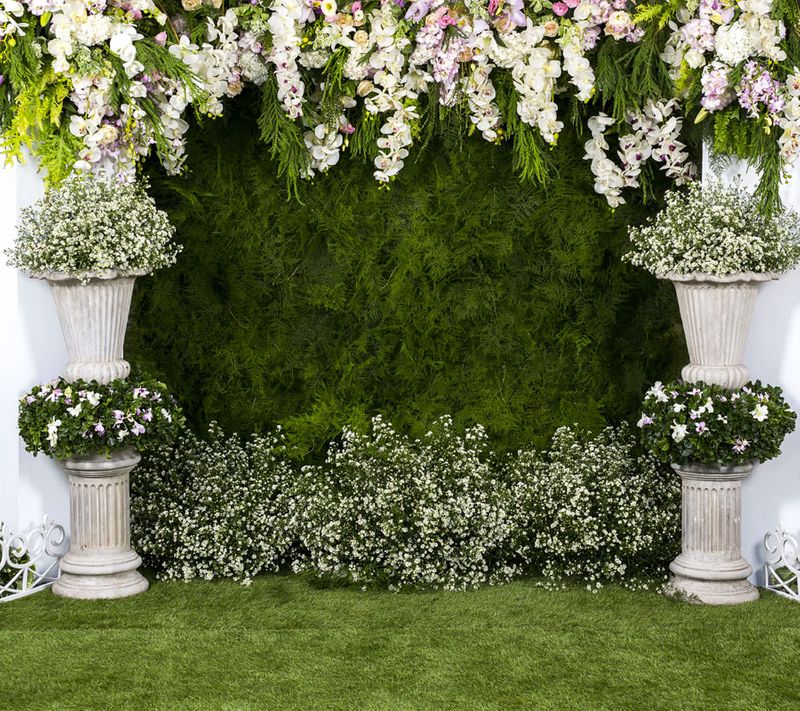 The daisy flower is a symbol of new beginnings, faith, loyalty, and purity. That's why they're so popular as bridal flowers. Because they come in a variety of colours, styles, and sizes, it's easy to create the perfect wedding flower arrangement with daisies. It's also possible to combine daisies with other flowers to create a stunning centrepiece.
Gardenia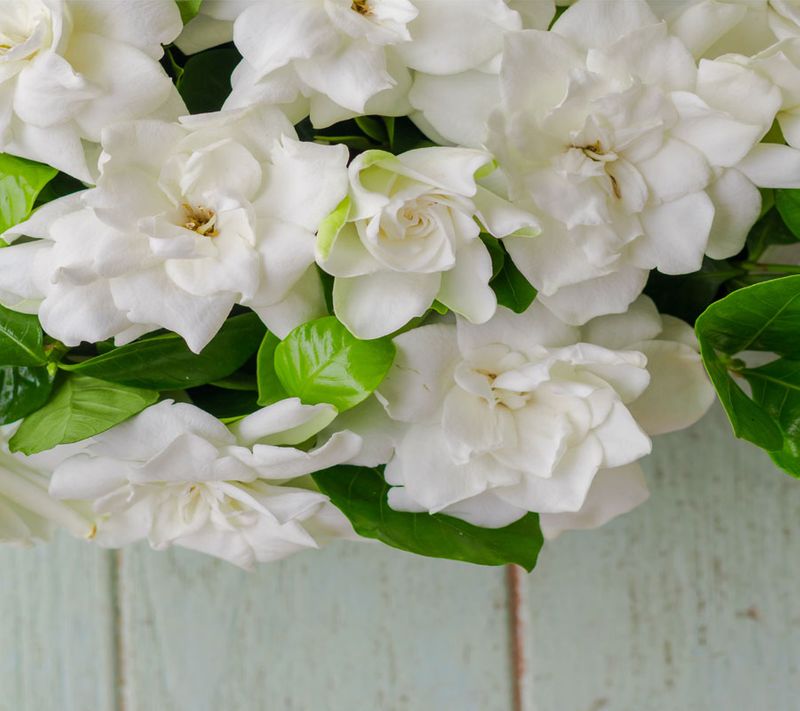 An arrangement of gardenia flowers can be put on the dinner table because the flowers are associated with kindness. Gardenia flowers are an excellent choice for wedding and reception venues since they symbolize the pure love between two souls. In addition, they add an air of refinement.
Carnation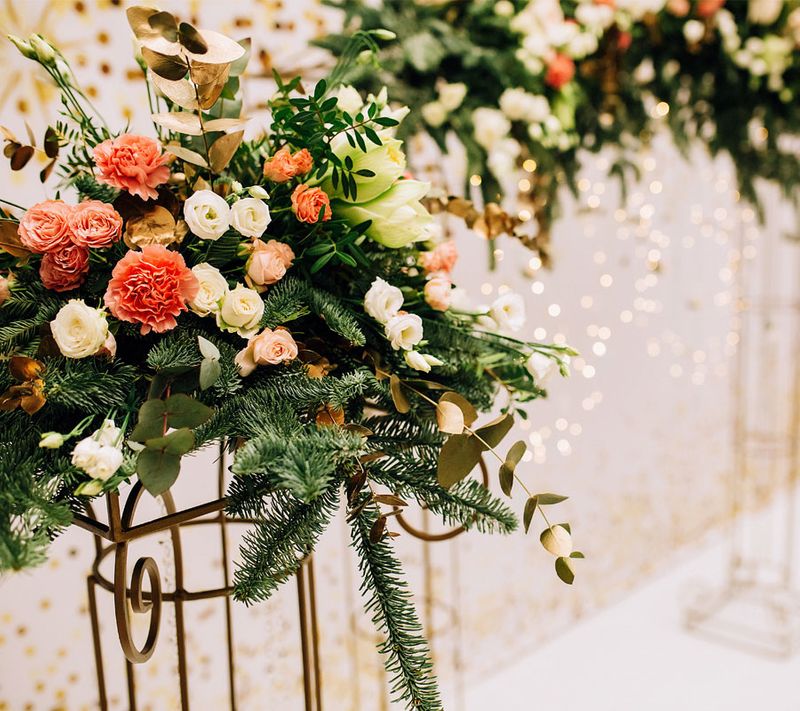 Carnation flowers are ideal for sprucing up a wedding venue's overall appearance. Mixing and matching this flower's many hues in vases of various colours is the easiest way to add elegance to your wedding venue.
Succulents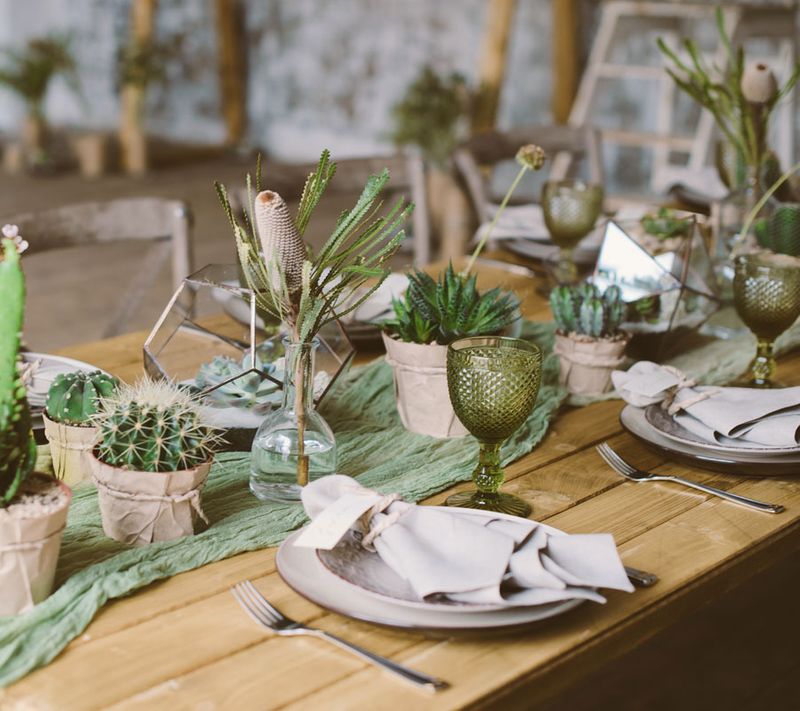 One of the finest ways to give a wedding venue a fashionable look is to use succulent plants, which come in a variety of vibrant colours. You can also use succulent flowers to decorate the entryway, dining tables, couch sides, walls, and other areas. A benefit of using succulent flowers is that they are accessible all year round.
---
Photo: Instagram/Stories by Joseph Radhik